The Devil's Bridge
In my humble opinion, The Devil's Bridge is one of the most magnetic old bridges in Southern Bulgaria. As far as I know it was part of an ancient Roman route. It crosses one of the longest rivers in that part of the country, Arda river and is located near the small town of Ardino, obviously its name also has common roots with the river.
I've been here few times already, and I always put up new plans and photographic ideas as this bridge and the area surrounding it inspire me. Moreover, the county finally finished the road to it, so now I was able to park my car only few tens of meters away from it. It appears during the weekends the visit of that destination is paid but during the business days, Mon-Fri it is free.
Let me show you few of the photos I took that day, it was a moody late afternoon and evening, lots of clouds, but I am grateful for that, as an empty sky isn't the best background when speaking in terms of photography :)
The first photo is a long exposure one with Zen object in the foreground; the second is my abstract reading of a part of the bridge ;) Enjoy and thank you :)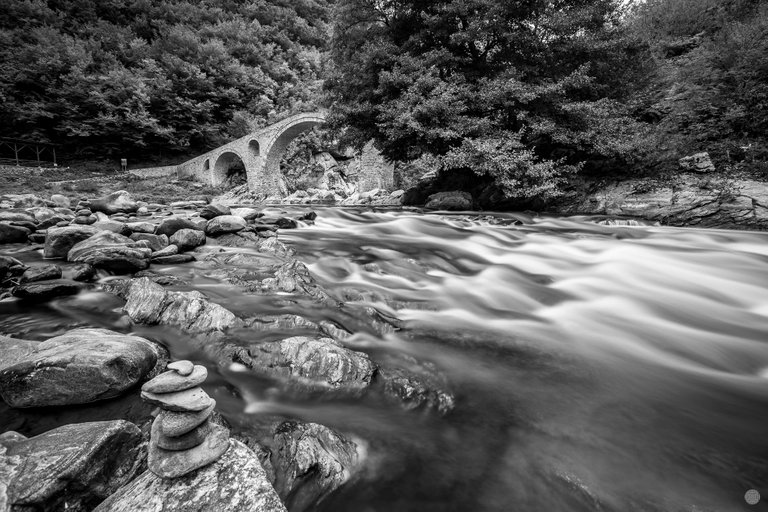 ---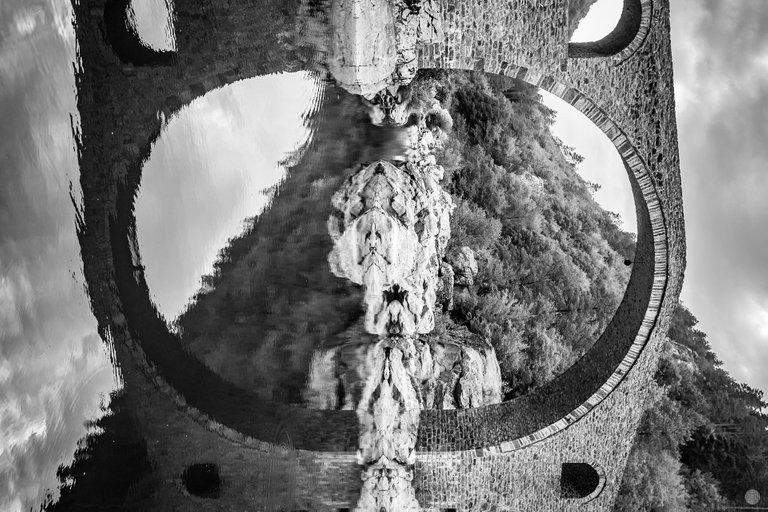 ---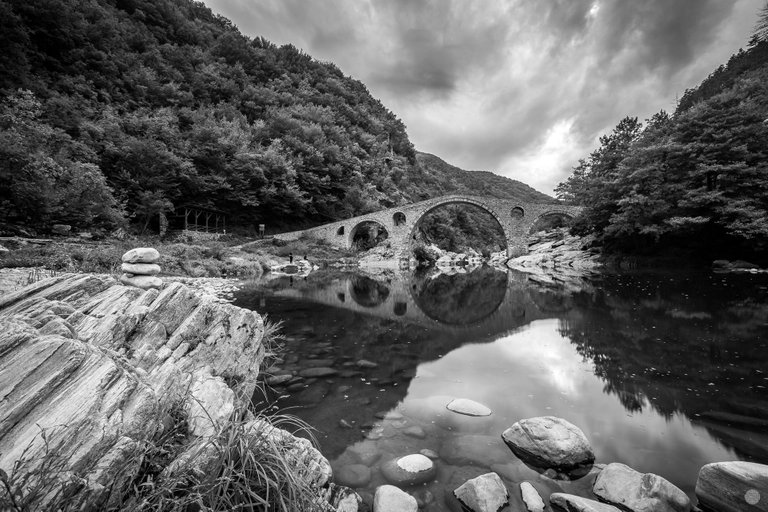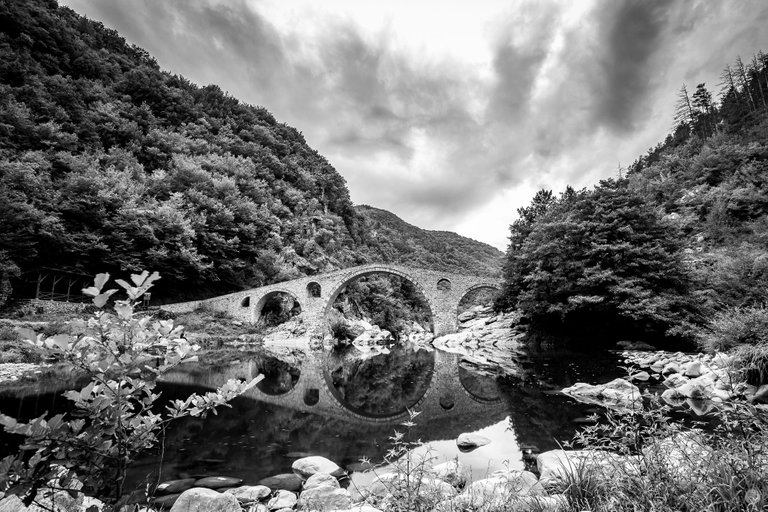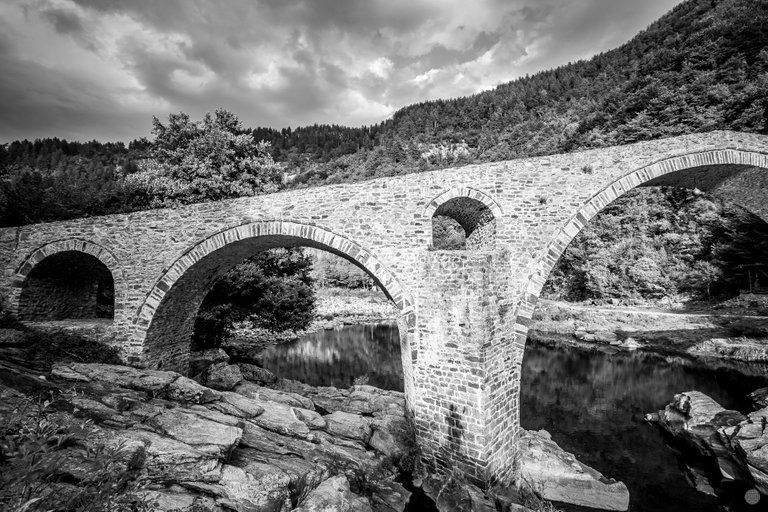 ---
You probably know by now how much I love Black & White or sometimes referred as Monochromatic photography. I have always believed that while Color Photography shows the external part of our world, Black and White Photography shows the soul, the inner hidden side of everything. Please consider the first photo of this post as my entry today to the established #monomad daily contest by @monochromes, supported by @qurator, thank you everyone for your hard and continuous efforts to build and grow this great community!
---
Thank you for your time and support, please check out below few other ways to encourage me in my difficult visual art endeavor and stay in touch!
---
My photo site: https://hadjiyvanov.com/
---
My twitter: https://twitter.com/hadjiyvanov
---
My single edition unique digital art NFT on Ethereum at OpenSea: https://opensea.io/collection/art-by-lightcaptured
---
You could get a license here for some of my visual works approved by the quality review team of Adobe, Inc.: https://stock.adobe.com/contributor/206416265/lightcaptured
---
My NFTShowroom Gallery with NFTs for art collectors: https://nftshowroom.com/lightcaptured/gallery
---
My Lensy.io Gallery with Photos for NFT collectors: https://lensy.io/lightcaptured
---
My NFT art works on EOS: https://gallery.pixeos.art/profiles/damian-hadjiyvanov
---
---
I use and recommend those services below, following my referral links is a win-win for both you and me:
---
---
Copyright: Damian Hadjiyvanov, Light Captured
For licensing my photos, please drop me a message on Discord: lightcaptured#2698
Have a great day, stay safe, stay strong and let your muse be always on your shoulder!
---
---