[ESP-ENG]🤟lfu-radio junto a músicos y ex músicos de LOS CALLEJEROS, Homenaje Póstumo a su vocalista Jorge Pineda🤟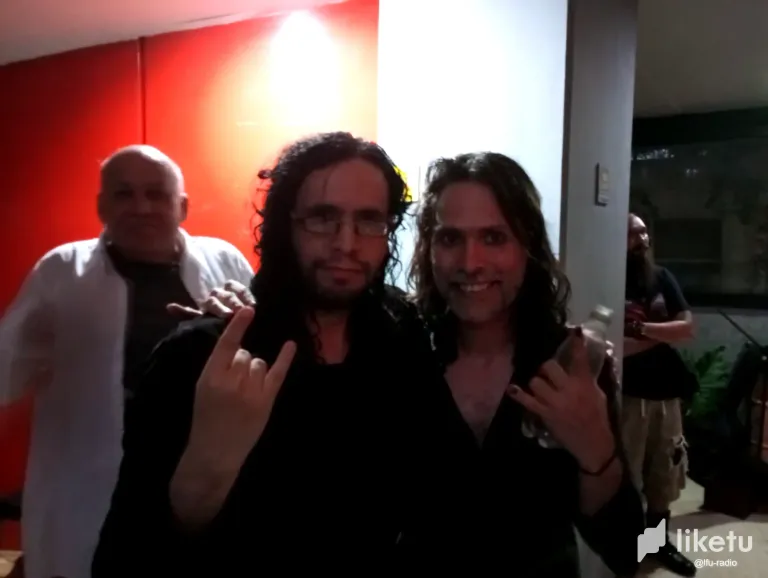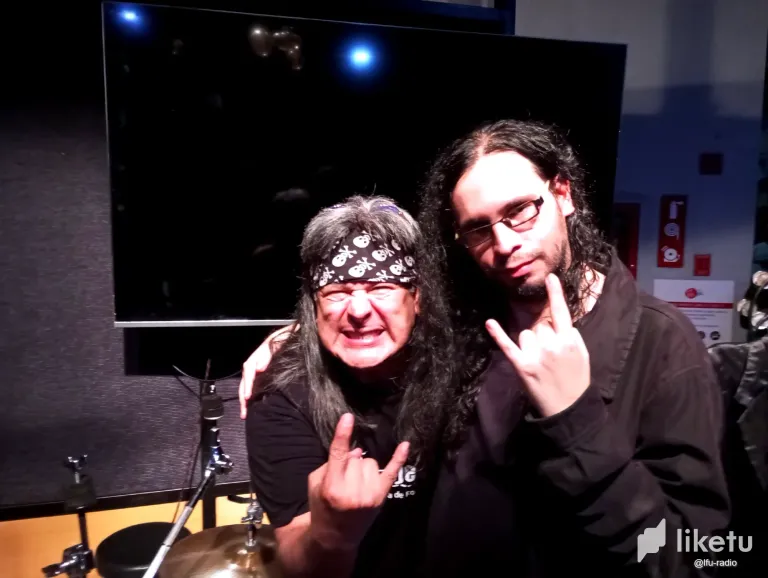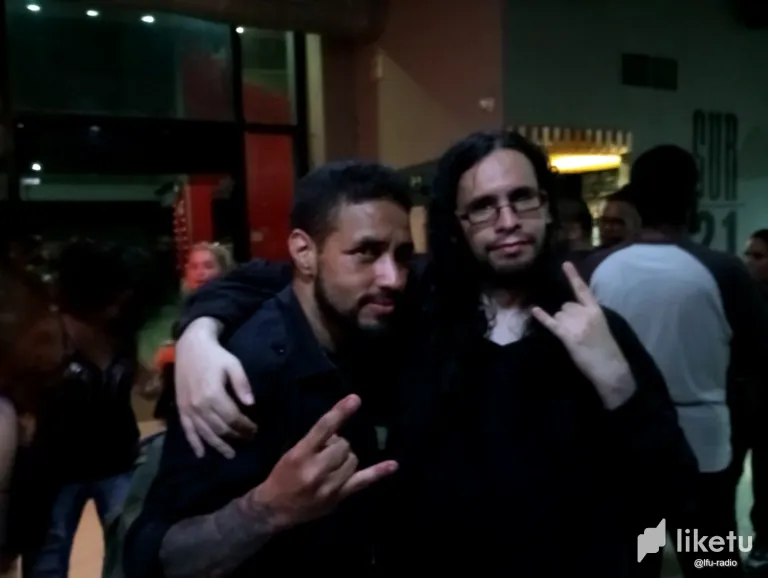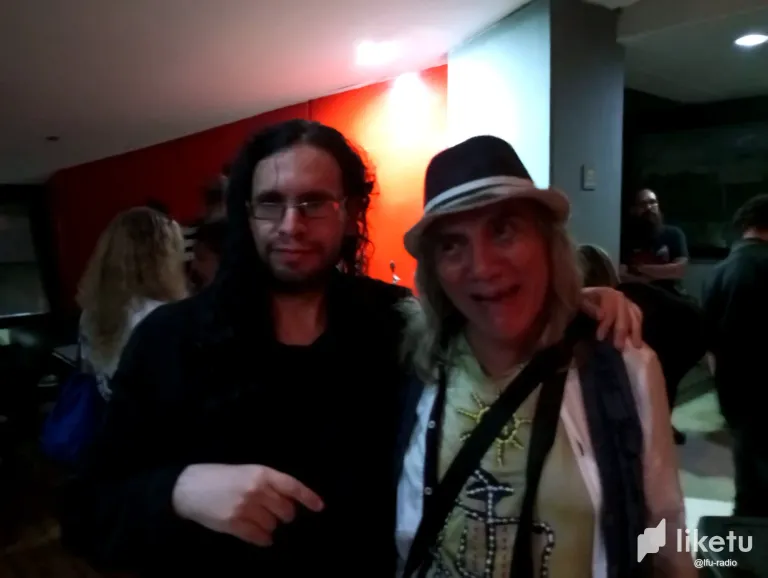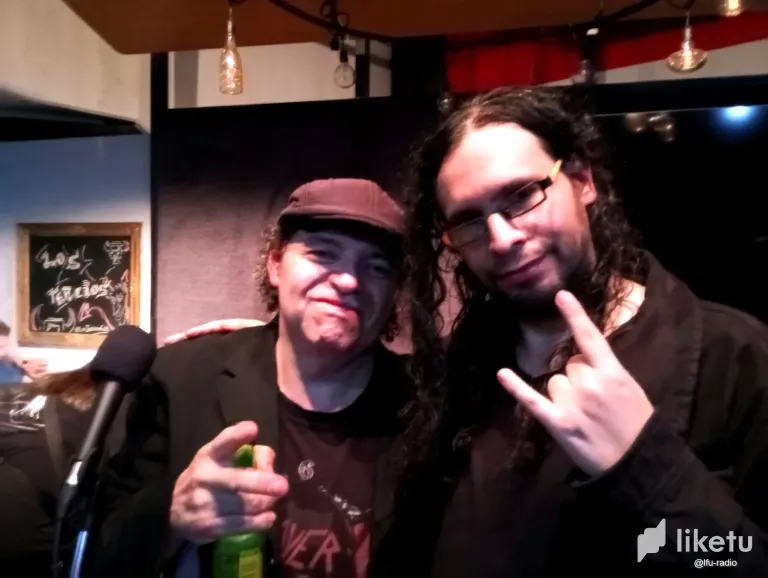 Saludos cordiales, cibernautas de la web 2 y web 3 y en especial a la comunidad de #hive.
Best regards, web 2 and web 3 cybernauts and especially to the #hive community.
el día Sábado, 9 de Septiembre del 2023 se llevó a cabo el homenaje póstumo a JORGE PINEDA, vocalista y fundador de la agrupación de Rock and Roll, LOS CALLEJEROS en el Café SUR 21 ubicado en PARQUE CENTRAL, CARACAS - VENEZUELA.
On Saturday, September 9, 2023, a posthumous tribute to JORGE PINEDA, vocalist and founder of the Rock and Roll band LOS CALLEJEROS took place at the Café SUR 21 located in PARQUE CENTRAL, CARACAS - VENEZUELA.
Es probable qué a más tardar publique mi vídeo reseña el día Miércoles en la plataforma de vídeos, 3speak, a razón que parte de los vídeos los terminé de realizar con el celular de mi hermano, a causa qué el mío se quedó sin batería.
It is likely that I will publish my video review on Wednesday at the latest on the video platform, 3speak, because part of the videos were finished with my brother's cell phone, because mine ran out of battery.
Los Callejeros es una banda que se fundó en Caracas, del año 1990 influenciados fuertemente por el rock and roll, sús únicos discos que han lanzado desde su existencia se titulan Fulano de Tal y El Show Nuestro de Cada Día.
Los Callejeros is a band that was founded in Caracas in 1990, strongly influenced by rock and roll. Their only albums that have been released since their existence are entitled Fulano de Tal and El Show Nuestro de Cada Día.
mientras tanto, los dejo con unas fotografía que me tomé con integrantes y ex integrantes de esta gran leyenda del rock and roll de la urbe caraqueña junto a:
In the meantime, I leave you with some pictures I took with members and ex-members of this great rock and roll legend from the city of Caracas with:
Carlos Romero Zerpa: lead guitar
Douglas Barrios: drum
Jairo Carrasquel: Ex guitar and current bass and vocals from 7 balazos (punk/rock)
Pomponio: Bass
Juan Niño: Ex Guitar_**
Sin más qué añadir, hasta el Miércoles (sí las circunstancia me los permite) publico mi reseña del evento la cual contó con varios músicos de la escena rockera, se despide su humilde servidor, Alejandro Sequea, de lfu-radio, tu medio digital de rock nacional de Venezuela, español y latinoamericano en la web 3.0.
Without further ado, until Wednesday (circumstances permitting) I will publish my review of the event which featured several musicians of the rock scene, your humble servant, Alejandro Sequea, of lfu-radio, your digital media of national rock of Venezuela, Spanish and Latin American on the web 3.0, bids farewell.
Traducción con la ayuda de la página Deepl
fotografías tomada con un celular Redmi 12 C
Imagen Editada probando el filtro Chrome de la misma Dapp de Liketu
Translation with the help of Deepl
pictures taken with a Redmi 12 C cell phone
Edited image testing the Chrome filter of the same Liketu Dapp
Mis Redes Sociales
Facebook:
http://www.facebook.com/alejandro.sequea.1
X
http://www.twitter.com/alejandrockvell
Instagram:
http://www.instagram.com/alejandrosequea
---
For the best experience view this post on Liketu
---
---