Launch Day: Introducing the New Hivestats | Rebuilt From the Ground Up!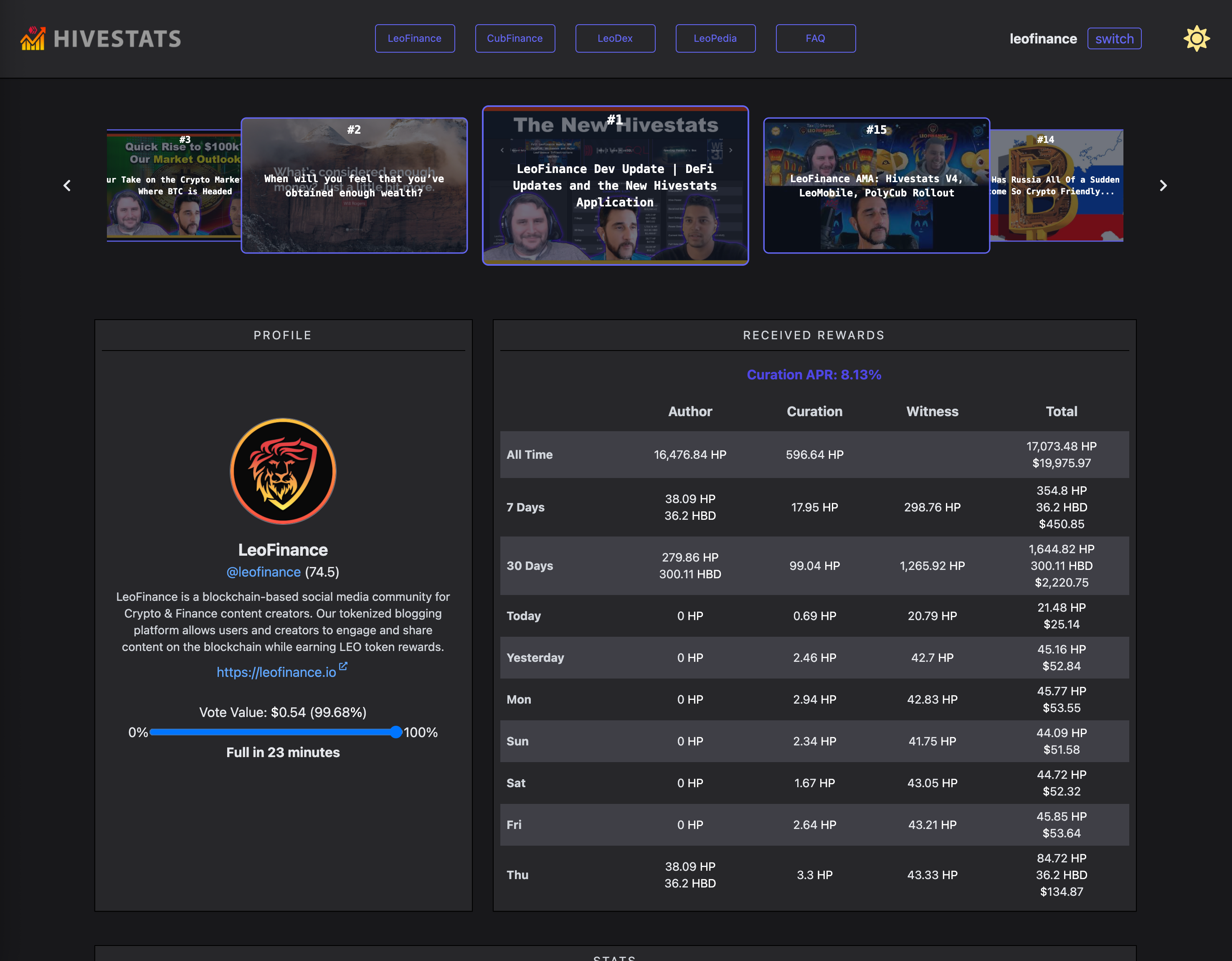 The all-new version of Hivestats is officially live. We've made so many updates in this release and at the core of all these updates is a completely rewritten application.
We rewrote the application for a number of reasons:
Speed
Usability
Design
Future Developments
The last point is obviously a major focus. The future of Hivestats and the roadmap we have laid out for it required that we go back to the beginning and rewrite the application in a language that would prove more fruitful for the months and years to come.
Hivestats is an incredibly powerful application. It's used by hundreds of Hive community members every single day and we only expect this number to grow as people learn the power, usability and potential of this app.
The Hive community itself will grow with time and that means a higher potential userbase for Hivestats and a sink for people to discover LeoFinance through it and trickle through to our applications - which are prominently placed at the top menu bar. Along with the top 15 manually curated (by the LeoFinance Curation Team: @whatsup, @behiver, @jk6276) articles on LeoFinance.io every single day.
What's New?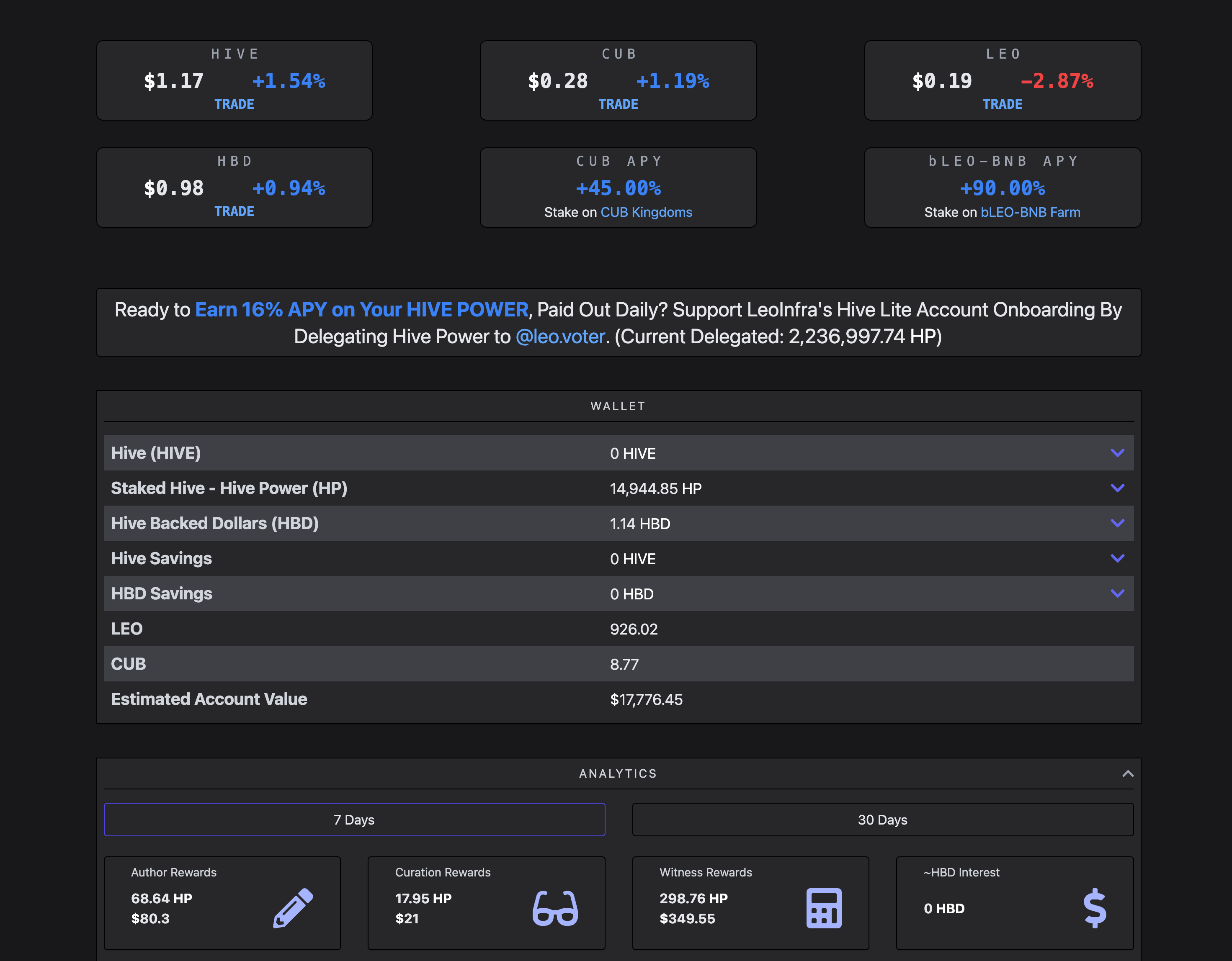 There are literally dozens of new features built-in to this completely rewritten version of Hivestats.
We'll be releasing a deep-dive post on all the new features and the inner workings of the completely rebuilt Hivestats application.
Instead of releasing all of that on launch day (today), we're running an engagement contest to see what you - the community - thinks of the application. We want to see all of you discover the new Hivestats in real-time and write your review of it on LeoFinance and the Hive Blockchain.
Writing Contest: Make a Post About the New Hivestats and Earn 500 LEO!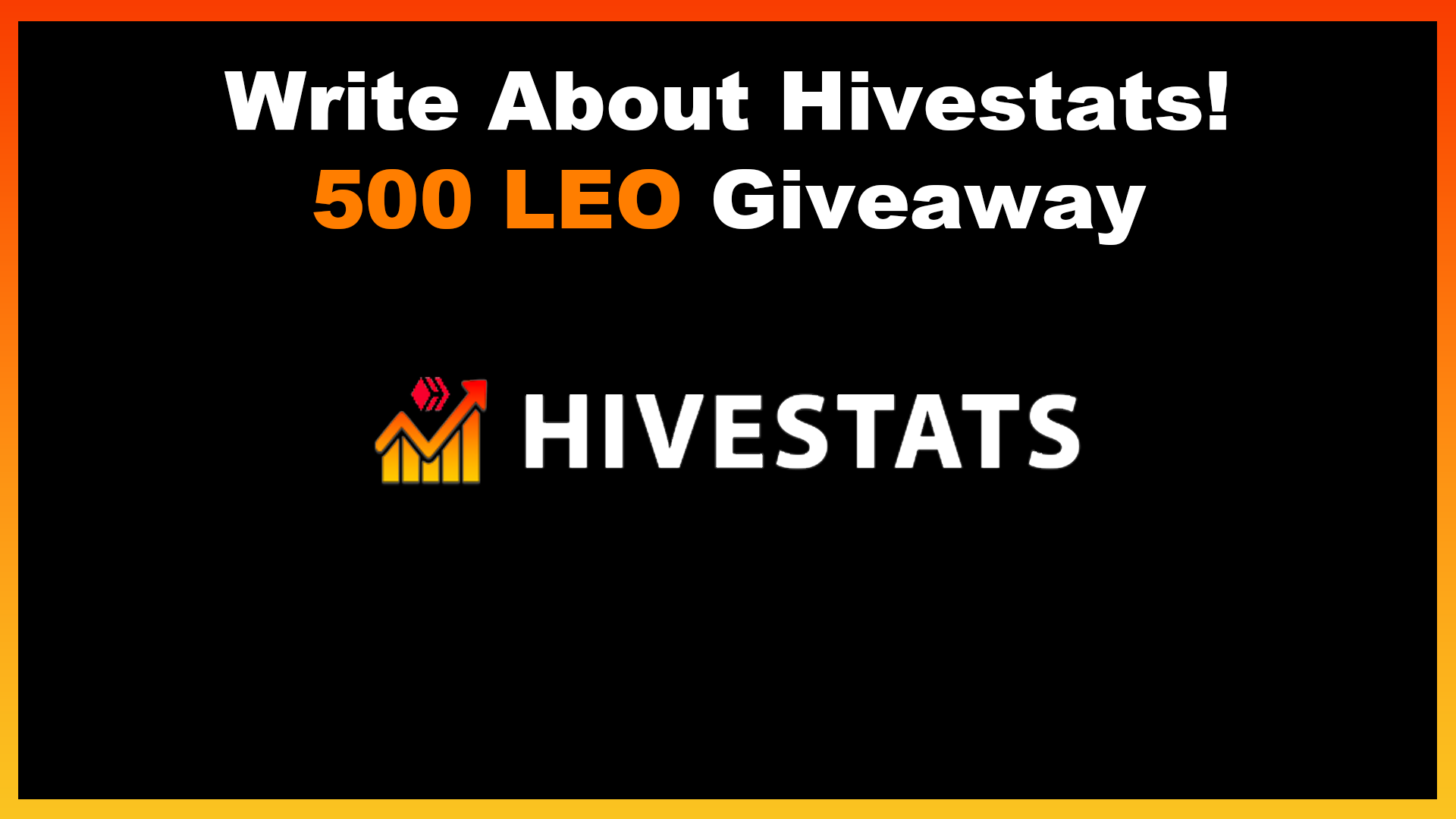 Requirements
This is a pretty open-format writing contest. To participate, just write a post reviewing Hivestats, giving your feedback, etc.
Write a post about Hivestats
Tag "hivestats" as the first tag in your post
Publish from https://leofinance.io
Tips to Win
Write an engaging post talking about the various features on Hivestats. Dive deep and discover what's new and what has changed from the old Hivestats
Review the features and talk about why you like them or don't like them
Give valuable feedback to the Leo Dev Team on how we can improve the application in Hivestats V5
Talk about features you think are missing to make your Hivestats experience even better
...
Rewards
@leo.voter (2.2M Hive Power) upvotes to all entries
The Leo Curation Team will select 5 of the top posts about Hivestats and distribute 100 LEO to each winner!

LeoFinance is a blockchain-based Web3 community that builds innovative applications on the Hive, BSC, ETH and Polygon blockchains. Our flagship application: LeoFinance.io allows users and creators to engage and share content on the blockchain while earning cryptocurrency rewards.
LeoFinance | CubFinance | Hivestats | LeoDex | LeoFi
Delegate HP & Earn 16% APR, Paid Daily. Currently @ 2M HP
---
LeoMobile Open Beta is Now Live! Join The Fastest Growing Web3 Community:
IOS / Android

Posted Using LeoFinance Beta
---
---