Evolving the LeoVerse | Project Blank Update, Progress on Our New UI and LEO Tokenomics Discussion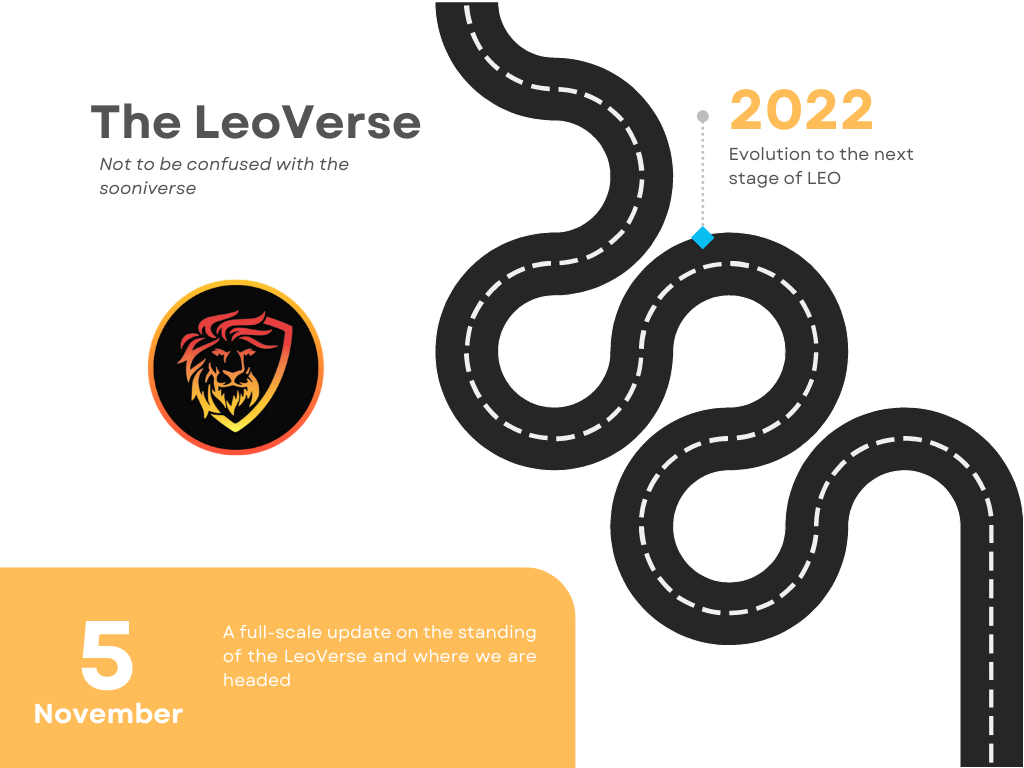 There is so much happening in the LeoVerse lately. We are always saying that but the truth of it becomes ever more so as the days pass. There has been a flood of applications to join our Dev Team and we have been onboarding a lot of talent throughout this bear market.
While other companies are consolidating their workforce, we are expanding ours. It's an arduous process but one that will yield massive fruit in the years to come.
In this update, we'll talk about the latest things being worked on in the LeoVerse. There's so much to break down here but we'll try to give the high level overview of where various aspects of the project stand and what we're aiming to accomplish in the coming weeks, months and years.
The new UI has become a core focus for us. We're breaking down the LeoFinance.io UI to it's foundational framework and rebuilding from the ground up. This is going to radically reshape the way LeoFinance is utilized on a daily basis. This leads us right into ProjectBlank which has been something our community has talked about for ages.
---
In This Post
Project Blank Update
New LeoFinance UI Development
LEO Tokenomics
LEO Geyser Update
LeoAds Smart Contract Update
CUB Update
---
Project Blank Update
Ah project blank. The illustrious, mysterious and intoxicating prospect that LeoFinance has been secretly (not-so-secretly) working on for over 18 months. ProjectBlank is Microblogging on the Hive blockchain.
We set out - over 18 months ago - with the intention of building a "Twitter-Killer" on the Hive blockchain. This is still the endgame of what we're building, although we're doing it in a way that many may not expect.
LEO is Project Blank.
WHAT!? We thought XYZ... We thought BLANK token... Let us explain:
LEO is and will always be the core of this project. When we set out with the initial vision of ProjectBlank, we thought a new token should be created. A whole new brand should emerge out of LEO and into ProjectBlank.
As time has passed and we launched the LeoThreads Alpha - after so much time grinding on the backend and frontend work to make microblogging on Hive possible - we finally came to the realization that LEO ought to simply evolve into ProjectBlank itself.
This is quite a news drop. One that will require a lot of follow up. @ khal and @leofinance will be jumping through the comments below if you have questions. Then we'll take some questions and create some more posts to thoroughly cover everything.
We've been listening to various community members. We've had countless discussions. Spent a disproportionate amount of time thinking about all of this. It's time for the LeoVerse to evolve. We believe the future is in creating an "Everything App" all under the LEO Token Umbrella and LeoFinance itself.
... Everything App, does that sound familiar?
Ah yes, Elon Musk just took over Twitter. What does he want to build? He wants to build his initial vision of X.com (PayPal) and build a "WhatsApp" type of App for the world (WhatsApp is a major app in China where you can essentially do everything on it from micropayments to loans to chatting to social media).
Well what can you already do on LeoFinance?
Micropayments
Investments (CUB, PolyCUB)
Long-Form Social Media (Blogging)
Short-Form Social Media (Microblogging - LeoThreads)
Create Communities
Join Communities
...
LeoFinance has already been on the path to the Everything App, we just never packaged it that way. We've been expanding power instead of consolidating it under a unified umbrella.
Umbrella? Also sound familiar. I've always thought of LEO as an umbrella company that owned all these entities. What we're talking about here is making the frontend reflect that vision. Bringing everything under a single, unified umbrella. An Everything App.
This will drive so much value to the LEO Token itself. It's incredible to think about what LEO can become as it evolves into this everything app.
We'll need more space to dive into this more deeply and go into the nitty gritty details.
Know this: LEO is the future, it always has been and always will be. Our focus is on growing the LEO token and expanding our reach while also deepening our core vision.
This leads us nicely into the new LeoFinance.io UI...
New LeoFinance.io UI - The Everything App
Here's a very very sneak preview at the new LeoFinance.io UI. It's definitely going to look familiar, it is also in bare bones as we are still ~2 months out from open Alpha.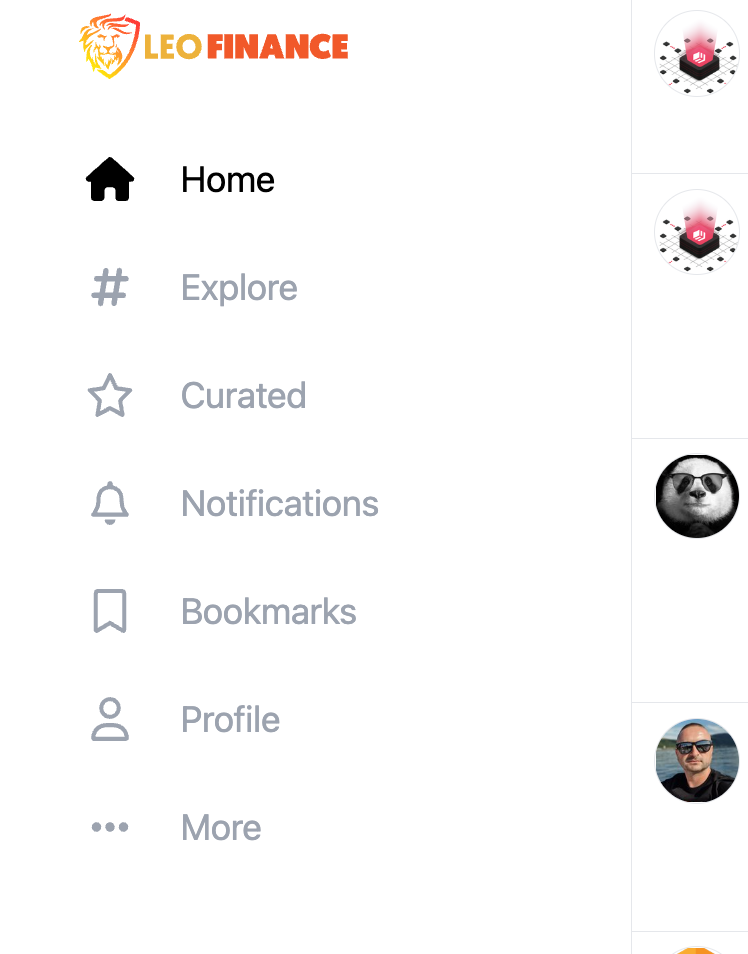 LeoFinance is evolving. Up until this point, we've essentially been a frontend on Hive for Finance & Crypto content. This is about to change - and in a big way.
We're evolving LeoFinance into this everything app vision. The LeoFinance.io UI will house all of the LeoVerse under a unified umbrella.
In doing this, our goal is:
Simple User Experience. Create a fantastic User Experience. One that emulates the simplicity of Twitter when you first stumble upon it
Complex User Experience. The UX should be simple at first but then gradually deepen for each User as the user begins to dive into the UI. We want it to be simple at first but then open up to the world of possibilities
Speed. Speed is everything. The app is as fast as Web2 apps. How? A superior version of Lightning has been built and is being integrated into this UI
Monetization. Monetizing the LeoFinance UI is crucial to the vision of growing the LEO token. We've got much more in store than ad space, although ad space will still be a key component. Think: paywalls, memberships, premium subscriptions. Newsletters from your favorite authors... all revenue leading to the new LeoAds model (LEO POWER Distribution) - more on this later
Our vision for LeoFinance has continually evolved as the project has onboarded more devs and team members. It's really incredible to look back on all that we have achieved from a technological perspective.
From this point forward, we are now focused on consolidating all of that work and polishing it.
90% of that work to build the future of LeoFinance has been focused on expanding the toolset and deepening the capability of our technology. The next 10% will focus on polishing those tools and creating "The Everything App" that we envision LEO becoming.
LEO Tokenomics

This section was added to this post retroactively. It was about to be released but then a discussion in the Discord channel related to LEO tokenomics - which is relevant to the above content about the future of LEO and turning it into the Everything App for Microblogging, Micropayments, Premium Content, etc.. We'll reiterate here what a few have already pointed out there and expand on some of the issues raised as well.
As it stands, there is 13,191,270.649 LEO in the circulating supply. 9,526,021.01 of that is staked (72% Staked) and the vast majority of the difference is in the WLEO, bLEO and pLEO Liquidity Pools.
There is very little liquid LEO out there. That's an awesome thing. It shows great conviction from the community. @leogrowth was recently setup - thanks to our amazing Head of Growth @anomadsoul - and is actively getting the whole community involved in powering up hundreds of thousands of LEO each month.
There are so many questions out there circulating around the supply of LEO and the oncoming inflation. People want an update on how inflation works. This is overdue, but we might as well reiterate what was written in the launch post of LEO which still holds true to this day: there is a total of 5M LEO that was allocated - but not issued - to:
Team Stake (2M LEO)
Bounties (3M LEO)
This still holds true to this day and both of these are being dripped out on a daily basis - as was discussed way way back at the beginning of LEO. The actual methods of dripping this out on a multi-year basis (it's been ~2.5 years since this began and will take at least another year to finish) were never discussed at length but were discussed in chats over discord and various comments on-chain.
The Key Point is that there is no extra inflation above and beyond the initial release of LEO as outlined in the "Old LEO Whitepaper" that was released at the inception of LEO. The inflation numbers are all built-in and transparent. The execution of that is where things get more complex (for good reason).
There is the predictable on-chain inflation and then there is the deployment of Team Stake to award devs and Bounties stake to award bounties (primarily, leo.voter bounties). Anon accounts were setup for various team members. This is how it initially began - for a wide variety of reasons. Many devs don't want to be doxxed. As the team expanded, we created more accounts for future team members. The idea was to be able to handoff private keys to team members when they were awarded a % of the team stake - having a specific amount of LEO being dripped into one of these various accounts.
The team stake is on a predictable drip rate. Set to end in the next year once our final 2M number is hit (majority of this has already been released). There is a relatively small amount of LEO left to be distributed as we are already passed year 2. Many of the devs - especially a few who have come and gone on the project - simply wanted USDC or some other form of stablecoin which results in a cash out of their team stake. Ironically, most of the Team Stake ends up getting rebought by (and I'll let you guess who) another Team member. You can check the Doxxed and non-doxxed team member's accounts and see a pretty large amount of LEO sitting there.
If you follow the circulating supply of LEO, it's actually growing at quite a predictable rate based on initial bounties dripped out (although this has had to become more aggressive in the past 12 months) and the Team Stake which has stayed a constant drip rate since the inception of LEO.
What Happens When Bounties and Team Stake Are Done Dripping?
An interesting question that has been asked several times this year. One that doesn't really impact anything on the Team side since it is so minuscule on a daily basis and once it ends, simply means that if we (as a Team) want to give Team Stake in LEO to any devs, we will simply buy it on the market and distribute it.
On the bounties side, it imposes somewhat of a constraint. Leo.voter is able to garner a large amount of HIVE POWER thanks to the bounties. This LEO that is paid to delegators will need to come from somewhere. We have a few plans for this:
The HIVE* rewards converted to LEO -> paid to Delegators = the vast majority of the payouts
The remaining amount (only a few %) will be earned by the oracles: WLEO, bLEO, pLEO (Wrapping Fees, Staking)
since the inception of @leo.voter, you'll notice that HIVE rewards were getting moved elsewhere. Vast majority have been converted to stablecoins for the eventual use under this model. In short, we will have no problems buying LEO for distributions once we decide to turn off the bounties drip
When bounties end for @leo.bounties (in terms of the initial airdropped bounties fund), it will actually be quite a bullish event for the LEO token itself. It could result in less HIVE POWER being delegated to @leo.voter but the tradeoff will be that all LEO being paid to Delegators from then forward will be from buybacks and oracle earnings (wrapping fees/staking) only. Which means that LEO inflation is no longer paying those delegators, LEO buybacks are. We can imagine that most in the community will be super excited for this day to come. It will radically change the supply dynamics of LEO and create a permanent buyer for the HP Delegations Fund.
We have considered turning this drip off multiple times, but haven't yet done it. Perhaps the time is drawing near given all of these discussions around it as of late - and namely, as the LEO price to Hive Ratio has dropped, causing more LEO to be required for daily payouts (currently ~8k LEO per day. Imagine if this LEO was bought and distributed on the market as opposed to inflation from the bounties fund).
Leave a comment below with your thoughts.
A Thriving Ecosystem
In the growth phase of any ecosystem, we must have various forms of inflation. Without initial incentives - think, early days of Bitcoin, Hive and LEO - we cannot build anything of measurable value.
Our focus is on using these early days to build enough of a snowball effect such that LEO can thrive with less and less inflation over time. Instead of using inflation, using other means of generating revenue to actually pay for things.
Developing the ecosystem thusfar has cost in the magnitude of $800k+. It has not been cheap to build LeoFinance and build our team to where it is today but the future of what we're building is so promising that it has been more than worth it.
Without diving into it too much, the Devs can do whatever they want with the LEO they are distributed. As for my (khal) personal stance on LEO, I think my staking rates are quite evident that I am very happy to buy cheap LEO and stake in my personal and non-doxxed accounts. As team members have come, gone or even stayed and sold their LEO, I have taken the obvious approach given that I believe LEO will reach $10+ in the future under our "Everything App" vision.
Perhaps we are in need of regular tracking of inflationary measures to show transparently how much is being pushed into the supply. The beauty of this being on the blockchain is that you can see the circulating supply transparently growing at a steady rate and under the initial release rules of the LEO Token. The only non-transparent part of this has been Team Stake and which team members we release it to and when it is released (though it still being, on a macro level, a predictable drip rate).
LEO Geyser Update
The Geyser has been a real pain in the butt. We had to completely rework it and have had little success in full automation.
We are, however, close. We have been testing and revamping a new model for the Geyser payouts every day for the past several weeks and we think that we are going to be able to finally deploy it in the coming week. Once deployed, it will be 100% autonomous and send out @wleo.pool geyser payouts to all WLEO-ETH LPs on a bi-weekly basis.
Once the automation is clearly working well, we will potentially set the payouts to weekly or even daily for higher frequency. We're excited to finally have a working Geyser model... All running with 100% uptime on Smart Contracts.
LeoAds Contract
Our mission lately has been to automate and make many of the processes governing LeoFinance more efficient. This means taking a lot of the manual labor out of what it means to operate LeoFinance on a day-to-day basis and push it into Smart Contracts.
We've worked so hard on building out a team that can build more advanced technology on the bleeding edge of crypto. Our goal is to build a lot of automation wherever we can so that we can focus on the day-to-day of building out LeoFinance.io and expand the scope and scale of the LeoVerse.
A massive amount of liquidity has been built up from the LeoAds program. This liquidity will begin buying and distributing LEO POWER to LEO POWER holders once the new LeoAds contract is live. Prior to this, it was all done manually and it was a massive workload.
This is yet another example of how we are aiming to make LeoFinance an efficient economic machine.
LeoAds has tripled its monthly revenue since the launch of LeoThreads and that revenue is continuing to grow. We're excited to have this contract in place - buying LEO on a daily basis and airdropping it as LEO POWER to all LEO POWER Holders on the Hive blockchain... All via smart contract!
It's a super interesting model. One that has taken months to develop. It's going to buy tens of thousands of LEOs per month and likely will continue rapid growth as the UI gains more usage.
The new UI also takes advantage of more efficient ad placing. We estimate a potential 2-4x in ad revenue from better ad placement.
CUB Update
CUB has been growing at an incredible pace. The new buyback and burn model is working phenomenally. We're seeing over 400k CUB get bought and burned each month now. The price of CUB has risen, accordingly, over 35% since the launch of bHBD and bHIVE back in August 2022.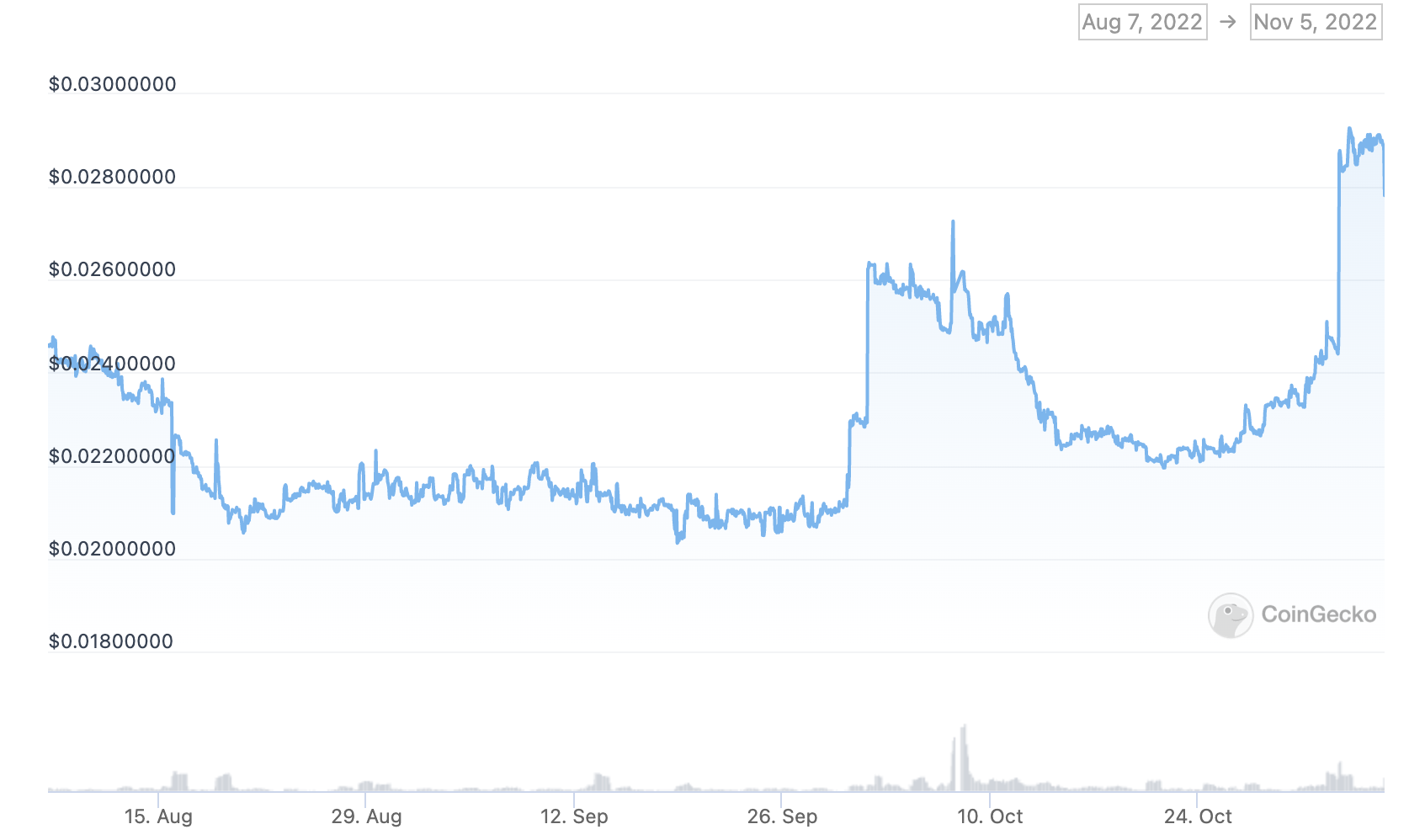 The bear market is a stressful time. One where many things related to operations and optics come into question.
Regardless of all of this, I have always said that the bear market is the best time to build.
We've managed to onboard more than 7 full-time devs since the beginning of this crypto winter and several part-timers as well. Our goal is to keep expanding the team thoughtfully as we build LeoFinance.io into an incredible Web3 Hub for content, micropayments and more!

About LeoFinance
LeoFinance is a blockchain-based Web3 community that builds innovative applications on the Hive, BSC, ETH and Polygon blockchains. Our flagship application: LeoFinance.io allows users and creators to engage and share content on the blockchain while earning cryptocurrency rewards.
Our mission is to put Web3 in the palm of your hands.
Twitter: https://twitter.com/FinanceLeo
Discord: https://discord.gg/E4jePHe
Whitepaper: https://whitepaper.leofinance.io
Our Hive Applications
Join Web3: https://leofinance.io/
Microblog on Hive: https://leofinance.io/threads
LeoMobile (IOS): https://testflight.apple.com/join/cskYPK1a
LeoMobile (Android): https://play.google.com/store/apps/details?id=io.leofi.mobile
Delegate HIVE POWER: Earn 16% APR, Paid Daily. Currently @ 2.8M HP
Hivestats: https://hivestats.io
LeoDex: https://leodex.io
LeoFi: https://leofi.io
BSC HBD (bHBD): https://wleo.io/hbd-bsc/
BSC HIVE (bHIVE): https://wleo.io/hive-bsc/
Earn 50%+ APR on HIVE/HBD: https://cubdefi.com/farms
Web3 & DeFi
Web3 is about more than social media. It encompasses a personal revolution in financial awareness and data ownership. We've merged the two with our Social Apps and our DeFi Apps:
CubFinance (BSC): https://cubdefi.com
PolyCUB (Polygon): https://polycub.com
Multi-Token Bridge (Bridge HIVE, HBD, LEO): https://wleo.io
Posted Using LeoFinance Beta
---
---