Ladies of Hive Community Contest #55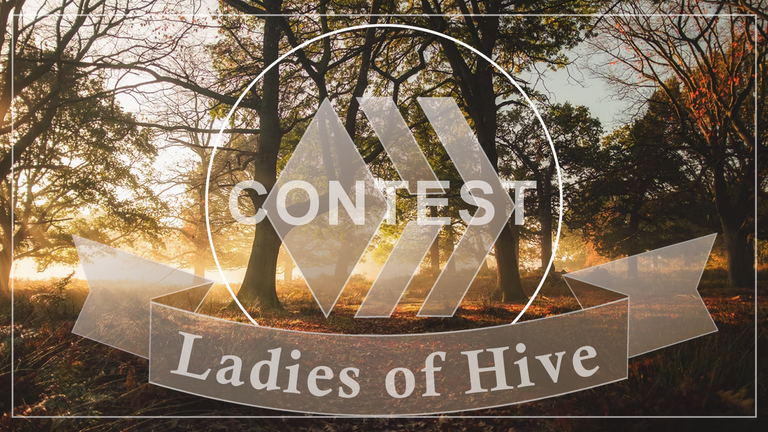 W E L C O M E
TO THE 55th EDITION of the
LADIES OF HIVE COMMUNITY CONTEST

This is a contest from our community to you, women empowering each other both on the blockchain and in Discord! A place we love and where Hive is alive. If you haven't joined our discord yet, an invite can be found by clicking on the first banner under this post!
We will award 5 HIVE to the best entry.
¡Este es un concurso de nuestra comunidad para ustedes, mujeres que se empoderan unas a otras tanto en blockchain como en Discord! Un lugar que amamos y donde Hive está presente. Si aún no se ha unido a nuestra discordia, puede encontrar una invitación haciendo clic en el primer aviso publicitario debajo de esta publicación.
Regalaremos 5 HIVE a la mejor entrada.

🌟 When you write an entry to the Weekly Contest, be sure to place a link to your post in a comment on this contest post! This is required for your entry to be accepted!

🌟 Cuando escriba una entrada para el Concurso Semanal, asegúrese de colocar un enlace a su publicación en un comentario en este publicación del concurso. ¡Esto es necesario para que su entrada sea aceptada!


For this week we want to know:
1️⃣ What is your favorite thing about this time of year?
Or
2️⃣ How would you spend one million dollars?




The Hive blockchain uses UTC (Coordinated Universal Time).
The contest ends each Saturday at 11:59 PM (23:59) UTC.
You can see the current date/time expressed in UTC here:
• Current UTC
• Hiveblocks.com
or in our Discord server with the command: .. time


To make sure that your entry is valid, and can not be missed for the contest, please make sure that you follow the RULES:
Para garantizar que su participación sea válida y no se pierda el concurso, asegúrese de seguir las REGLAS:
Blog must answer at least one of the questions(or more, if you wish!)
El blog debe responder al menos una de las preguntas (¡o más, si lo desea!)
Blog must be submitted before the end of day Saturday, November 6, 2021
El blog debe enviarse antes del final del día Sábado, 6 de Noviembre, 2021
Blog must be published in 'Ladies of Hive' community
El blog debe publicarse en la comunidad 'Ladies of Hive' (Damas de Hive)
Blog must be linked in a comment to this post
El blog debe estar vinculado en un comentario a esta publicación
Blog must be original in order to win
El blog debe ser original para poder ganar       
Blog must be 200+ words (word count must be met before any translation of your blog!)
El blog debe tener más de 200 palabras (el recuento de palabras debe efectuarse antes de cualquier traducción de tu blog!)
Blog must invite another woman to the community
El blog debe invitar a otra mujer a la comunidad


Good luck, Ladies!
Questions this week by: @melinda010100
Judging will be by: @melinda010100
@melinda010100 is also giving 100 Ecency Points to each winner for a total of 500 Ecency Points.
~ photo at top of this post by Simon Wilkes on Unsplash.com ~
All comments written on any LADIES OF HIVE posts receive staked ARCHON tokens along with Feathered Friends and Shadow Hunters posts.
---
---