The Beginning: My Hive Journey

Hello dear hivers!
At the very first part, I am going to introduce myself. My name is Ludette Bañez. I am 37 years old. I was born and raised in the beautiful province of Leyte, Philippines. A probinsyana, bisaya, loud and proud 😊.
I am the second born of my parents. We are three in number and being the middle child, has both given me the warm feeling of being taken quite good care of by my "kuya" (older brother), as well as the previlige
to be a good "ate" (older sister) to my younger sibling.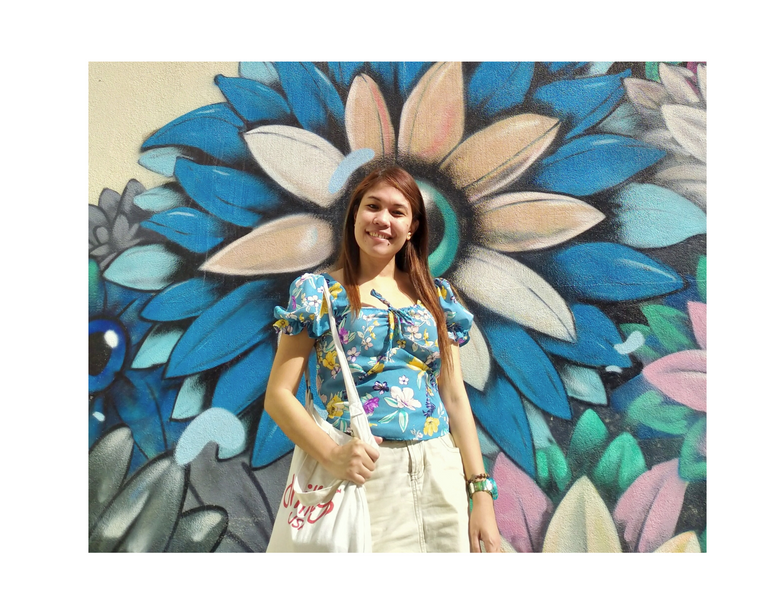 How did I get here?
A special thanks to my dear friend @kellayne for introducing this platform to me. It was last 2020 when she first mentioned this to me and asked if I'm interested to join but I did not pay attention. We got disconnected for about a year. And recently this year, we got back in touch again. She mentioned this platform again to me, and this time, I am finally giving it a try. Honestly, I have so much in mind to write about, but I just don't know how to gather the words together and give justice to every paragraph to make it a beautiful story. But one thing is for sure now, I am happy knowing I am on road to discovery. It's like the universe has opened up a new world for me to wander. It's leading me towards the track I have always dreamed of setting foot into.
I build my future.
I am currently working as an autocad operator in a construction industry for almost 14 years now. I draw building plans which are used as reference by the surveyor in providing actual marking layouts prior to concrete pouring (slab, beams, girders, columns, etc.) as well as architectural installations. Working in this field is quite stressful and mentally exhausting due to the many deadlines that the clients are requiring. But at the same time, it is fullfiling to be part of this firm that create buildings that don't just please the eye, but actually have a function for the people that inhabit that space. As high as these towers that we are building, so are my hopes in soaring towards the realization of all my dreams.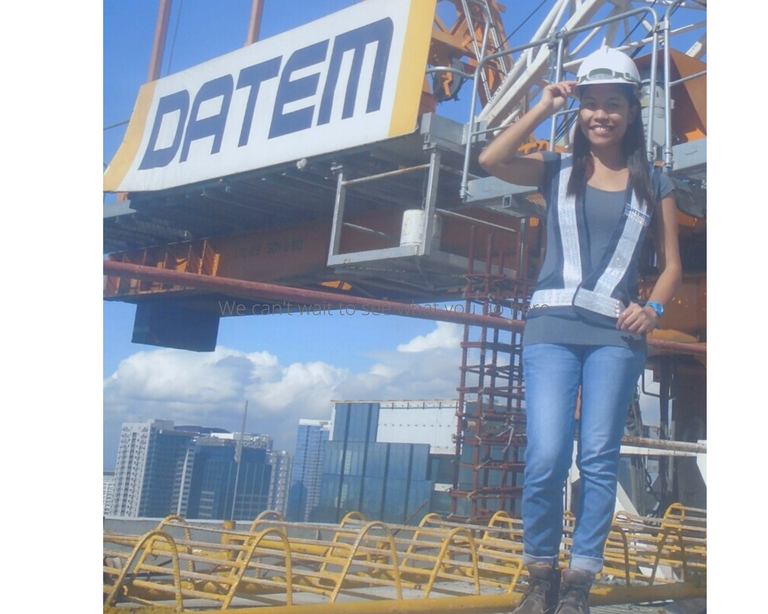 I paint my own world.
Art is my passion. I love to draw since I was a child. I used to draw paper dolls and their dresses and share it with my playmates. That indeed, was a colorful chapter of my childhood days. As a grown up adult now, I am fond of painting landscapes and flowers, with acrylic in particular, as my favorite medium. This is how I often clear my head or distress myself from the hustle and bustle of my everyday life. It is through painting that I find a way to escape all the unnecessary things in life that get in the way. It allows me to explore a wide array of possibilities, providing me a window into alternate worlds. Through my canvass, I am able to capture the magic, the serenity of the view, and a constant reminder that "there is still beauty in this world". As I grow older, I am quite grateful how art has always been of great relivance to my existence.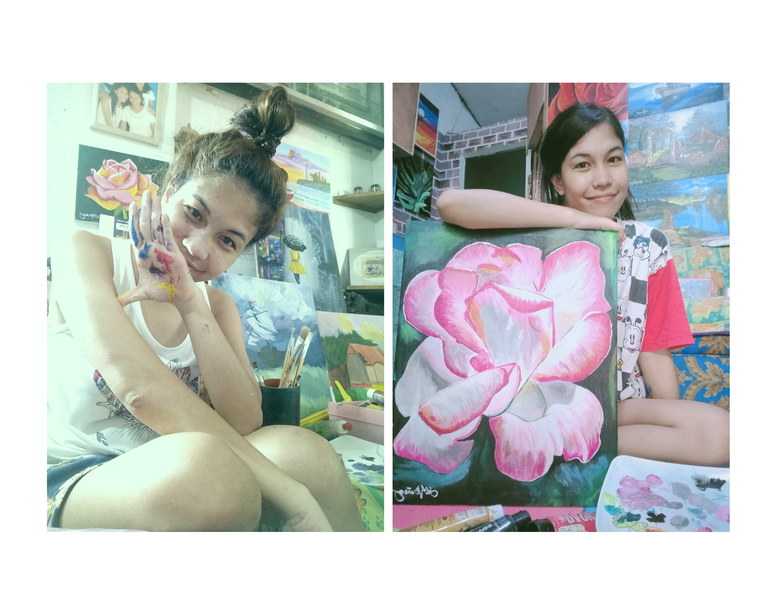 A wandering soul.
I also love to travel. I always make sure to find time to wander every once in a while. I am fascinated with climbing mountains. Whenever I feel like I am stuck in a rut of my daily life, this great activity helps me rejuvenate myself. It brings me closer to nature and breathe fresh air. Moreover, it also makes me fitter, not just physically, but mentally as well.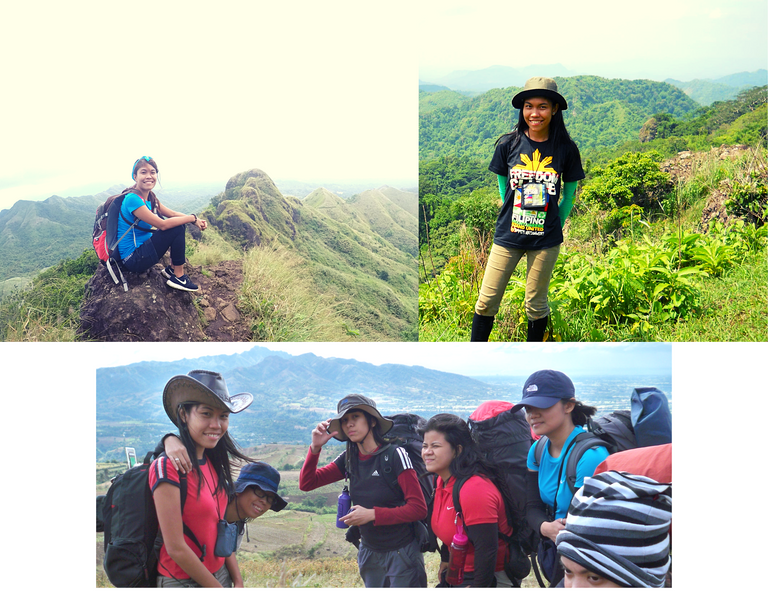 I also love going to the beach. The beautiful sight as I glance the ocean in awe, with sands under my feet, and gust of winds playing with my hair, helps me regain my sanity.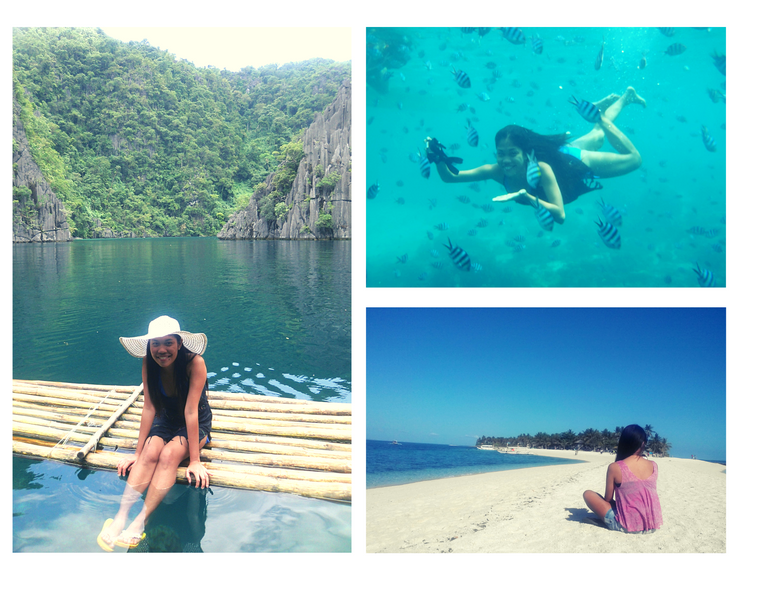 I am a mother.
The most fullfilling job this world has ever offered me, is being a mother. I am a single-mother to my ever beautiful daughter - Star. She is the brightest light that has lighten up my whole universe. My world revolves around her. I had my life before her, but holding her for the very first time, changed everything. It was like I was looking for the purpose in life and when I had her, I knew I found it, finally. She is my everything, that I wouldn't trade with anything else on this planet.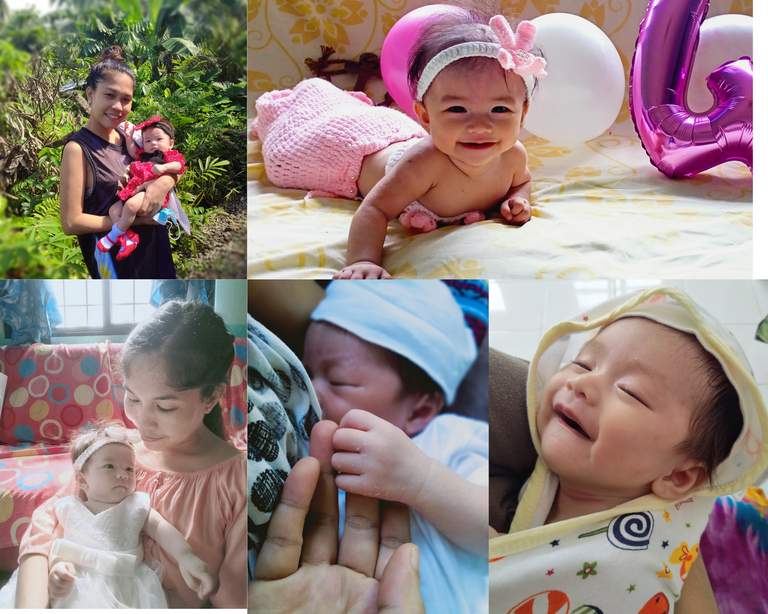 A beautiful journey to start with.
This is the first glimpse of myself, for now. And I am looking forward to sharing more stories with you in my future blogs in this hive community, hopefully. For now, I'll just have to be more flexible, roll with the punches, keep going and try to enjoy what I can. We've only just begun.
---
---