The true meaning of happiness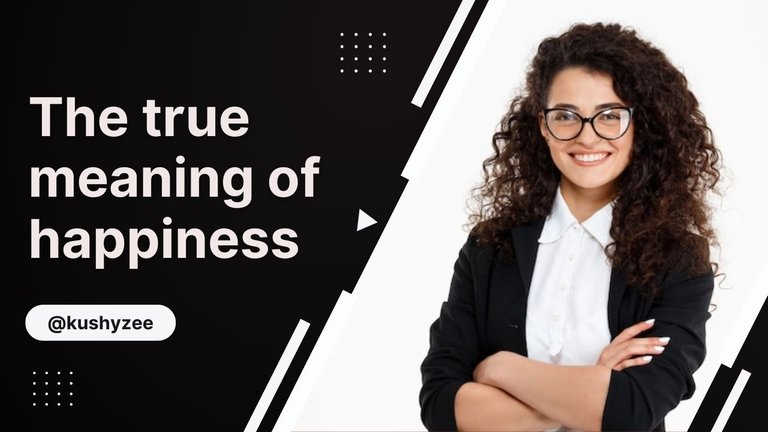 We have all heard the word "happiness" before, but what does it actually mean? When you think of happiness, what seems to come to mind is perhaps a joyful person, experiencing a state of complete satisfaction and contentment with their life and everything around them. This can be true for some people, and occasionally it may even be the case that you experience such perfect bliss that your brain just can't take any more pleasure at once.
But even if that is the case, there's something else at play when it comes to the awareness of being happy, something much more mysterious and harder to understand. But overall, the feeling of happiness can be defined as a state of joy and contentment in one's life, regardless of external circumstances or events around us. A lot of people equate happiness with money and success, but that's where they're wrong; you can still be unhappy despite having all the money in the world.
It's a myth that happiness is something we can just "get" or "find", we have to make it happen. Happiness isn't an emotion; it's a state of being. And if you're not feeling happy, it's probably because you're not in the right place. The best way to find true happiness is to start by understanding what it means to be happy.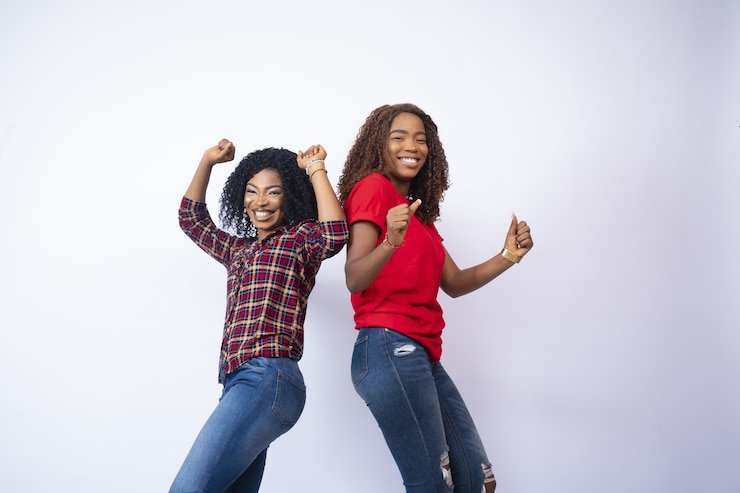 Image by wirestock on Freepik
First, let's define what happiness actually is: It's a state of mind, a way of thinking about yourself and the world around you that makes you feel good about yourself and your life. When you look around and see how much our world has changed since the days of your childhood, it's hard not to feel like everything is just a little bit more complicated than it used to be.
Our lives are full of stress, conflict, and uncertainty. And while this can all be incredibly overwhelming, one thing remains constant: we want to be happy. We want to feel free and joyful, but how do we achieve this? How do we get there? Well, it all starts with self-awareness; the ability to recognize your own emotions and how they affect your decisions and behavior.
Sometimes we have this idea that happiness is an outcome, something that happens after you've done something or achieved something. But what if happiness is the very thing that you are doing? What if it's not something that happens after you do something, but rather simply being yourself? We can all be happy if we just stop and pay attention, we can see it in our own lives; the joy that comes from being present and paying attention to what's happening around us.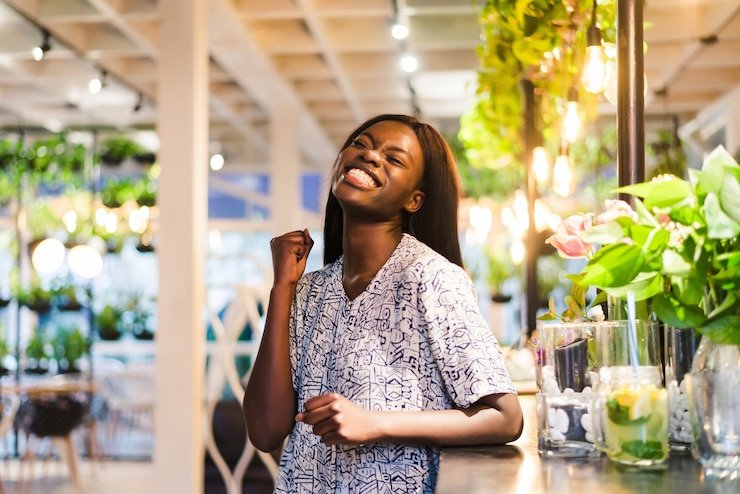 Image by diana.grytsku on Freepik
If we stop and listen to the people who surround us every day and let them into our hearts, they will bring us joy as well. When we listen with compassion for others' struggles and pain, we feel more connected than ever before. And when we give ourselves over to these things, when we let go of self-control and guard against distractions so that we can live fully in the moment; when we allow ourselves to be vulnerable, when our hearts open up so much that someone else can really see inside them, then perhaps our hearts will get filled up with love and gratitude for what has happened thus far in life.
The true meaning of happiness can also be found in gratitude. This means to be happy, you must be grateful for the things that you have in life. You need to appreciate them and use them to bring bigger joy into your life. If we don't appreciate the good things in our lives, then they won't make us happy; instead, they'll just leave us feeling empty and unfulfilled.
When we are grateful for what we have in life, then we are more likely to feel happiness. Gratitude is a powerful emotion that can help us find happiness and make us happier people overall. The best way to find happiness? Realizing that life isn't perfect and that there are things that really matter in this world; like family and friends, love and respect for others, and caring about what happens next because we want our legacy to be something special.

Wrapping up
Happiness is entirely subjective, and it's very difficult to find happiness in any one thing. At best, we can say that we're happy when we find joy in the little things, whether it's a warm cup of tea, a relaxing walk by the sea, or a good meal with family. What makes you happy will vary from person to person; all you can do is embrace what brings you peace and comfort, and spend your life freely with no regrets. Happiness awaits us, we just have to make a little effort to find it.
Thanks for reading

Connect with me on:
Twitter: @kushyzeena
Readcash: @kushyzee
---
---