Her glow- Original Watercolor Painting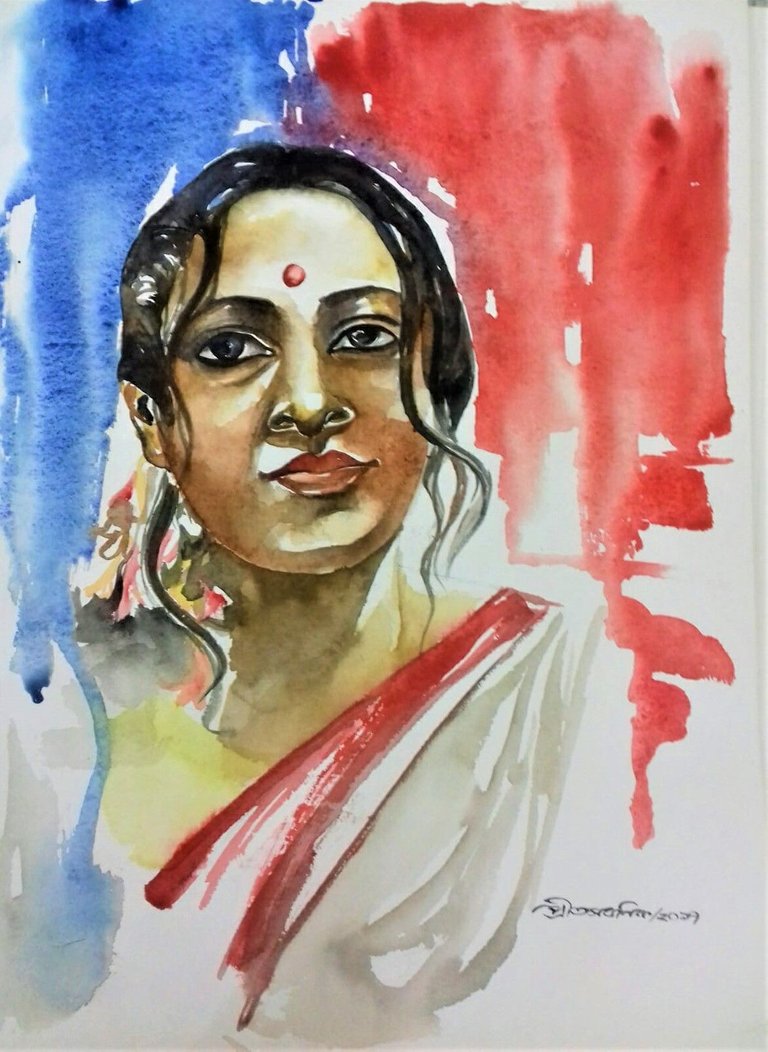 Inspiration -
From the depth to the depth, every feature enlightens the soul. Such are the souls of those who are aware of the crisis that resides within. How much detailed effort are you going to experiment on yourself to look your best? How much time will you invest to gain confidence? How do we confess, your beauty of character enriches the way you look no matter in which attire or form you present yourself to be. Women, you can bind the shores, turning the waves upside down. Women, you are bright in nature back and forth. How much we praise you, the lines never seem to end.
Art Medium -
Watercolor
Materials Used -
Brush type: round
Brush size: 0,1,2,5
Watercolors
Palette
Container of water
Empty jars & tissue papers (gloves)
Tips -
Decide your painting base and visualize. Set the scene that you want to draw.
Practice different types of strokes for finding which suits your visualization for each perspective.
Having a perspective of light is important for such paintings where the shadow of each subject is not important.
Practice of color combination is quite a necessity in portraying a mood.
Variety of strokes represents different folds and layers
Thank you -
I hope you all enjoyed reading and observing the aesthetic features of my art. Support me by commenting, reblogging, and liking. You may visit my blog for a variety of artworks, my expertise is watercolor and sketching. However, I like to venture into other mediums too. Do share your review, it will guide me to make better content. Thank you all.
---
---