Madagascan Adventures (Part Five)
| Madagascan Adventure (Part One) can be found here | Madagascan Adventure (Part Two) can be found here | Madagascan Adventure (Part Three) can be found here | Madagascan Adventure (Part Four) can be found here |
| --- | --- | --- | --- |
Avenue of Baobabs
With one more major sight to see, we packed our bags and jumped in the 4WD to make the trip from Tsingy to Morondava and the Avenue of Baobabs. A long drive between two of the biggest tourist attractions in Madagascar. A long drive on the worst roads we'd been on since arriving.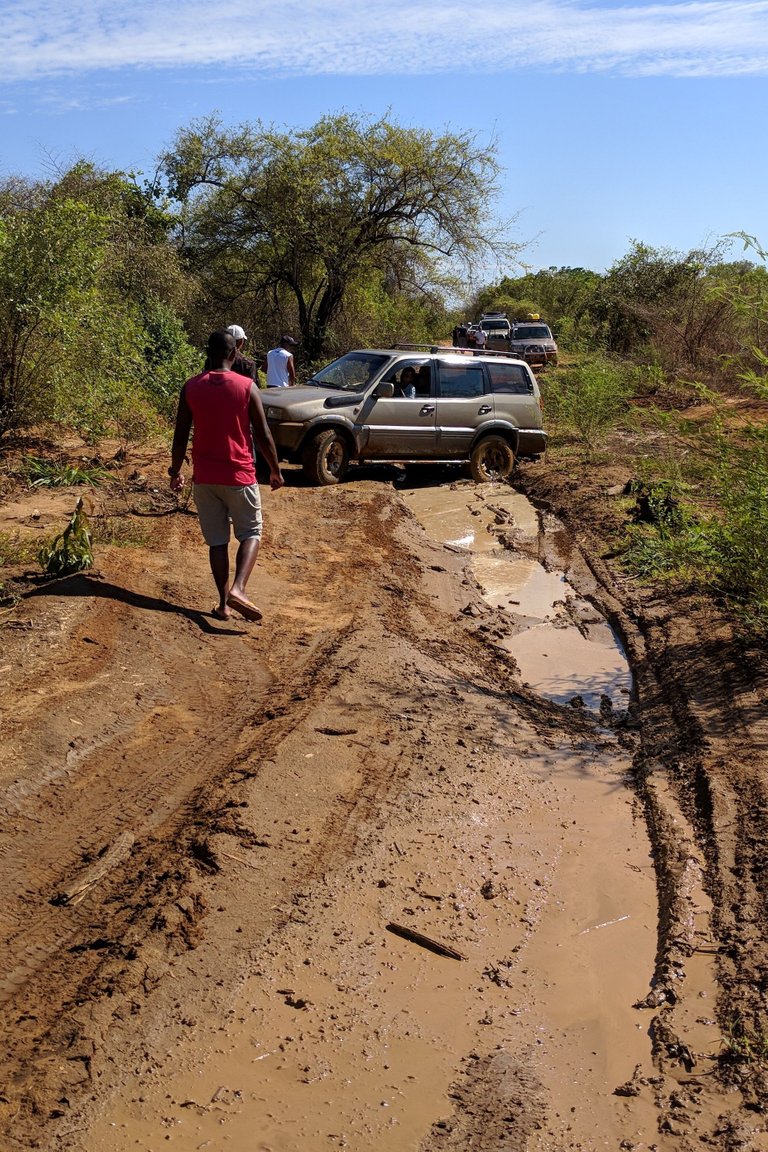 Our friends vehicle got bogged and blocked the rest of the traffic
After the rains we'd seen over the last couple of days, the roads had become muddy and slow going. Our friends vehicle got bogged at one point, holding up some of the "traffic". After an amount of time that I cannot remember, we arrived at at the sacred Baobab and the twisted love Baobab.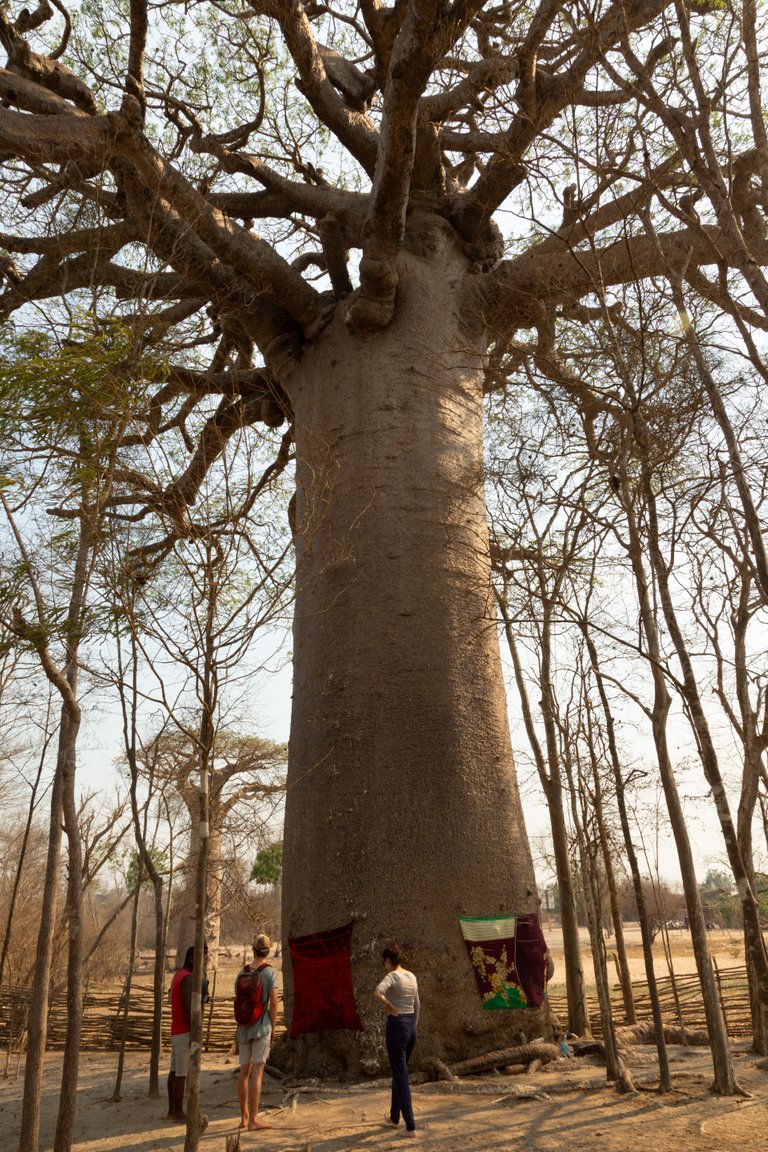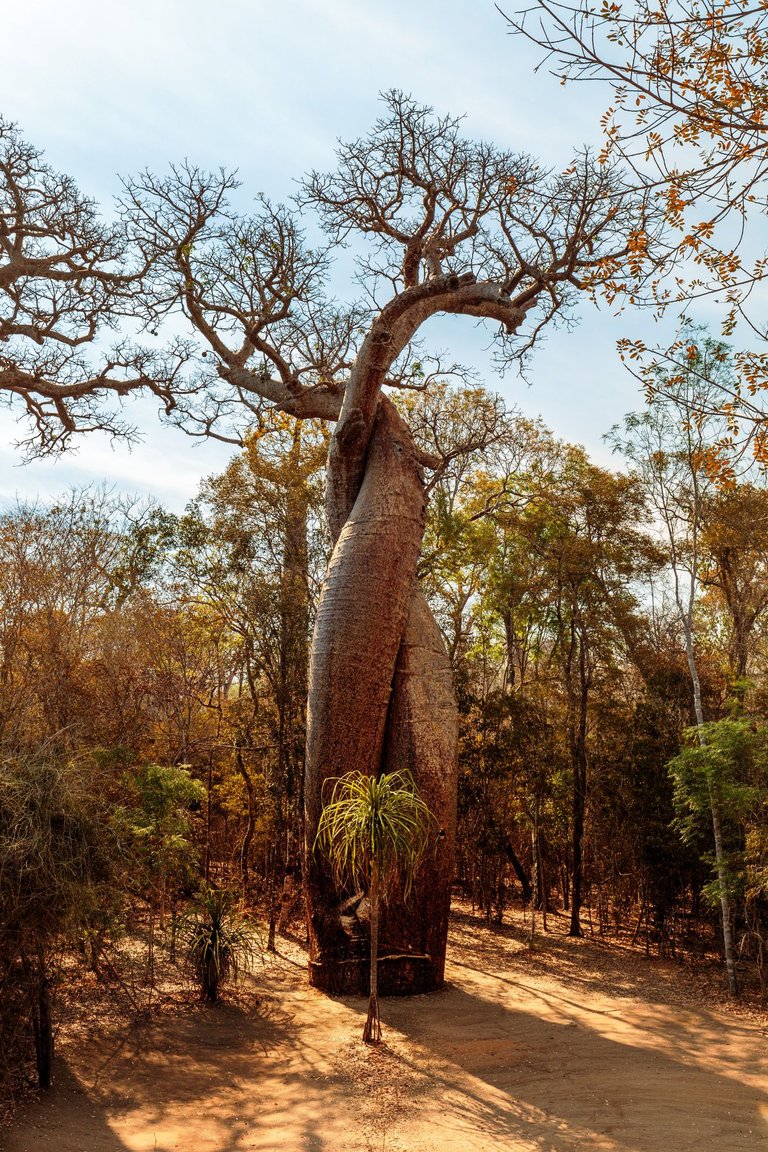 A sacred Boaboab over 800 years old and the Twisted Baobab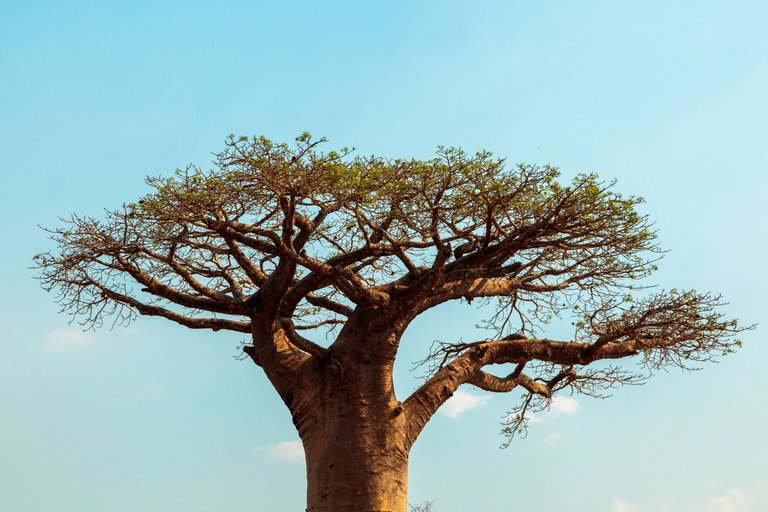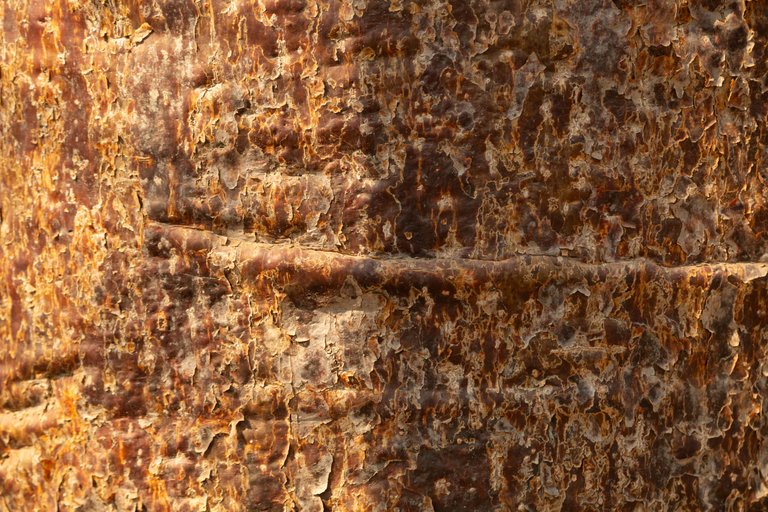 The tops and details of the trunks
The Avenue of Baobabs itself is literally just a regular road that looks amazing to anyone that is not from there. We drove through it on our way to Morondava as locals went about their day and returned later for sunset. It really is a photogenic location, so I'll just spam a bunch of photos to let the place speak for itself...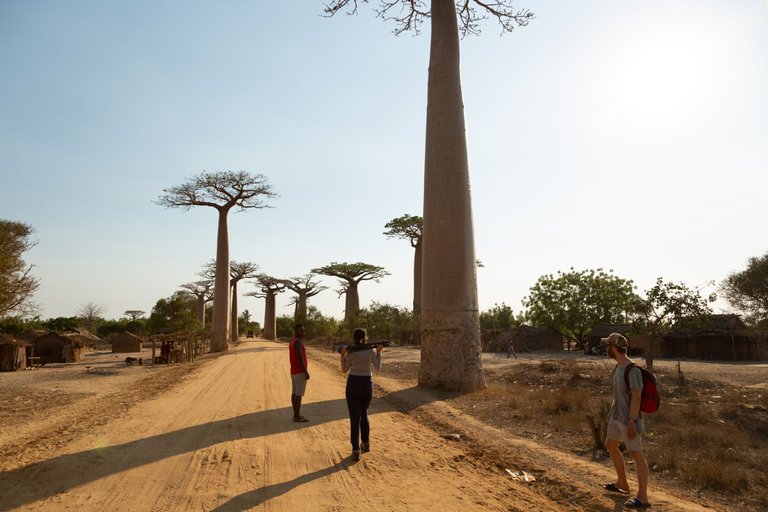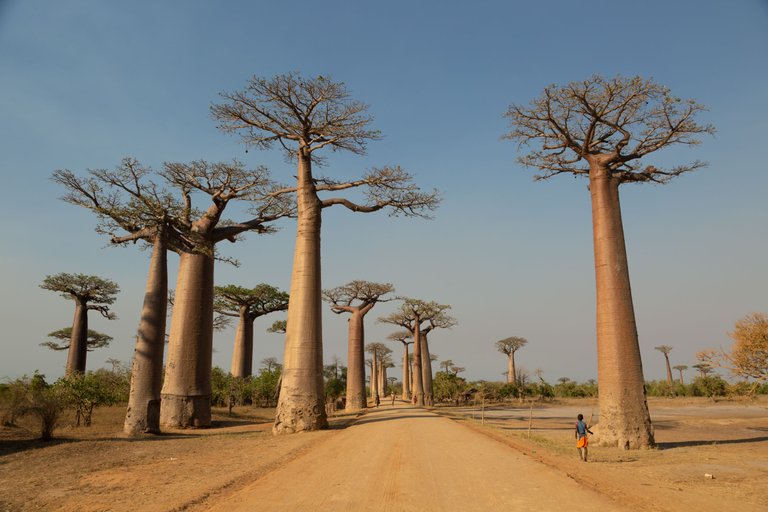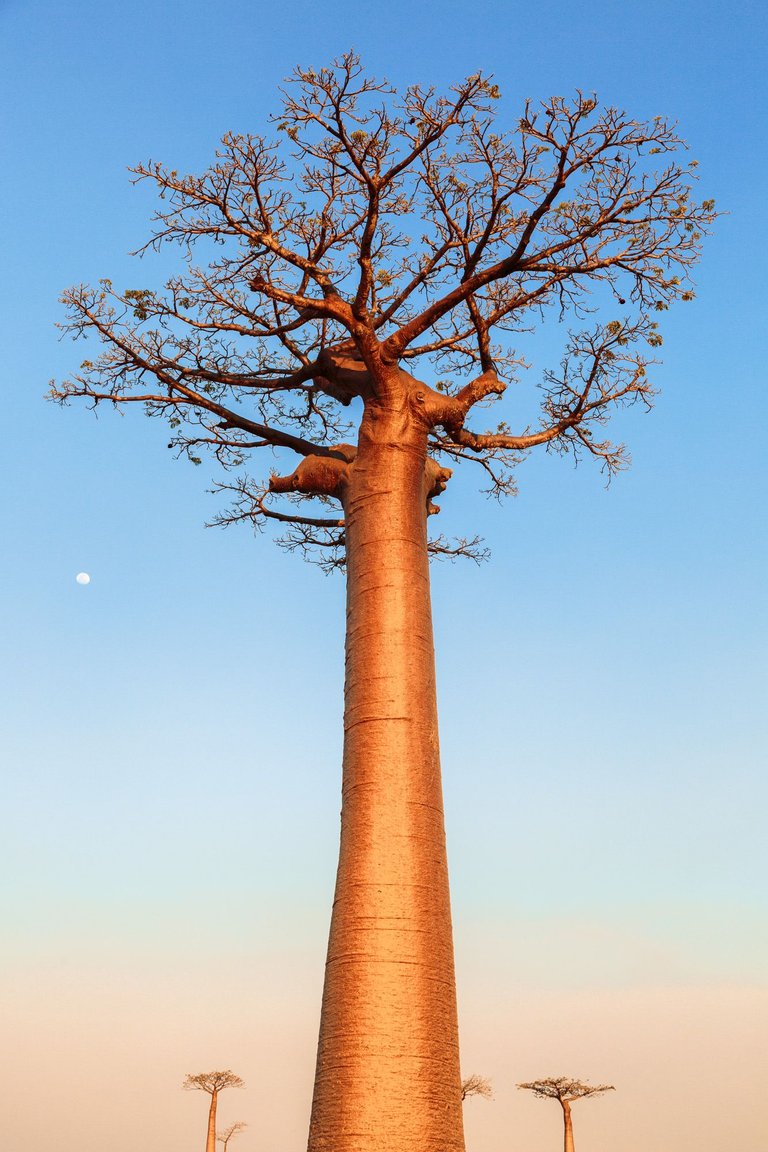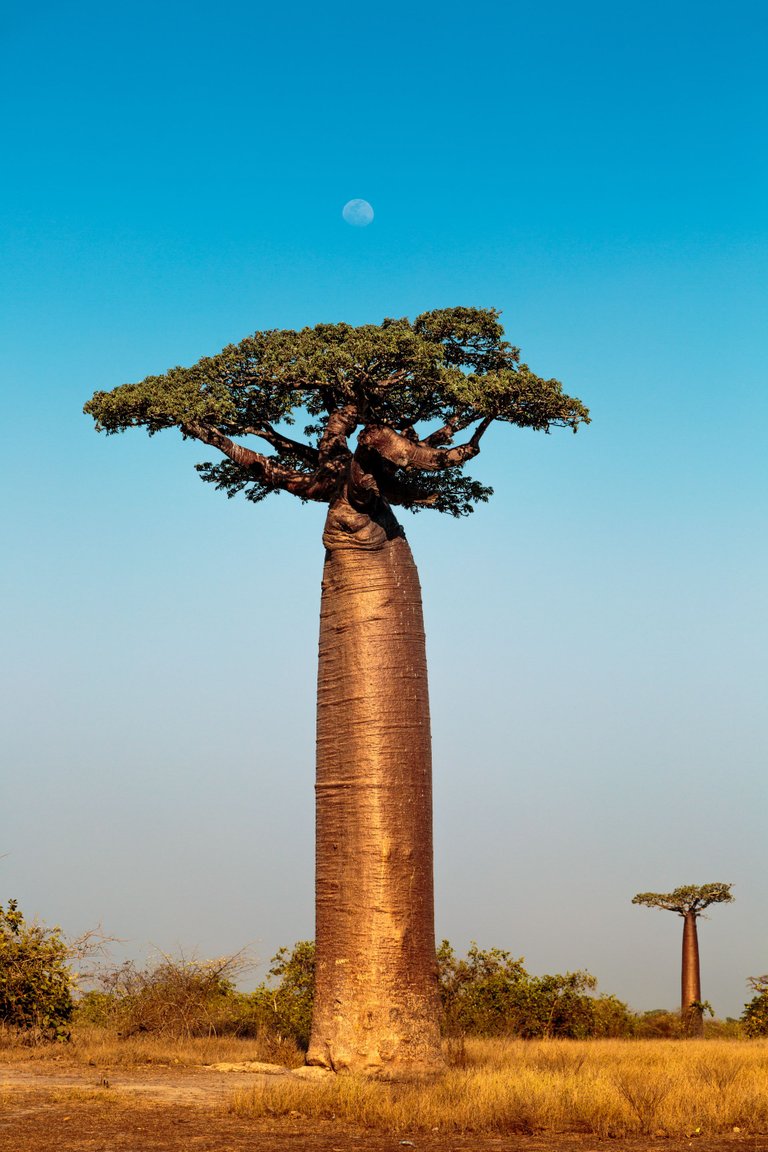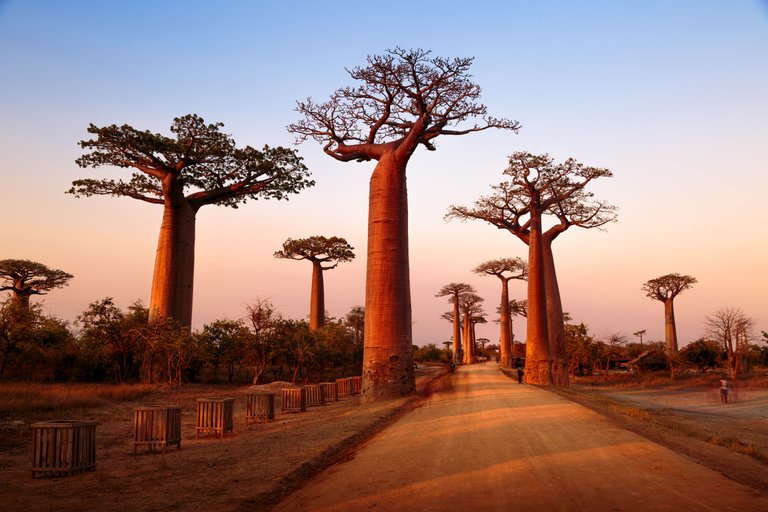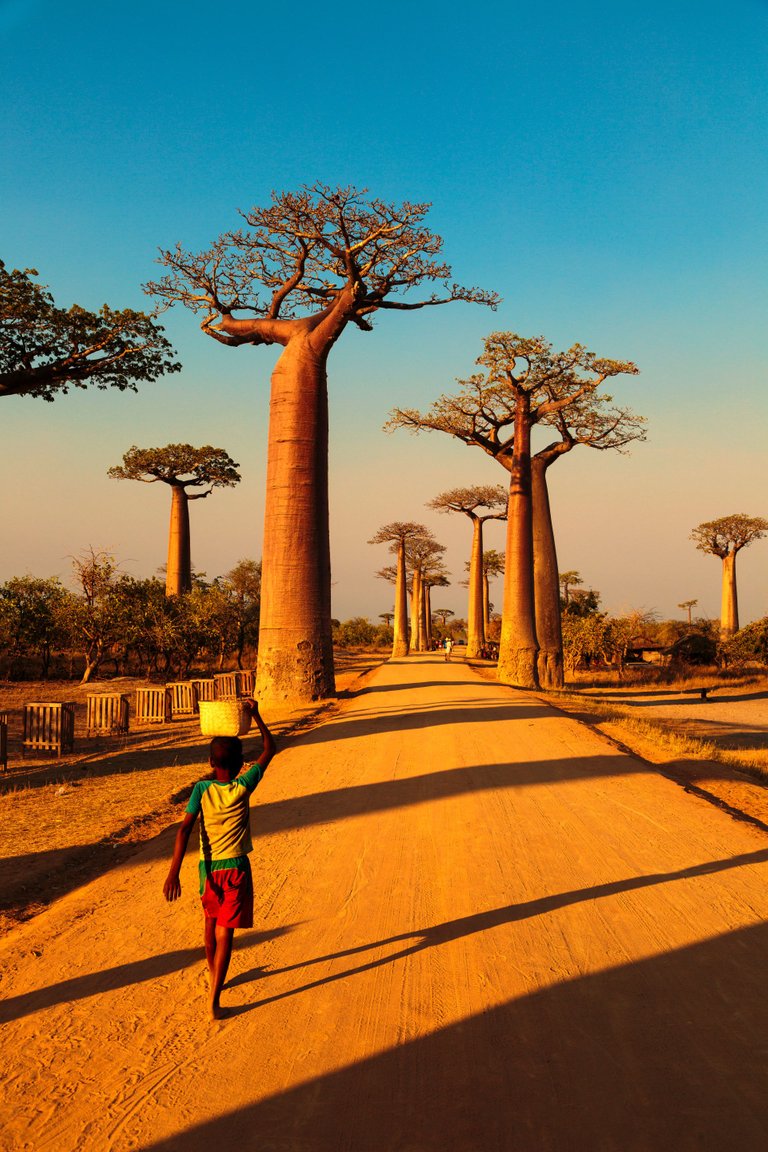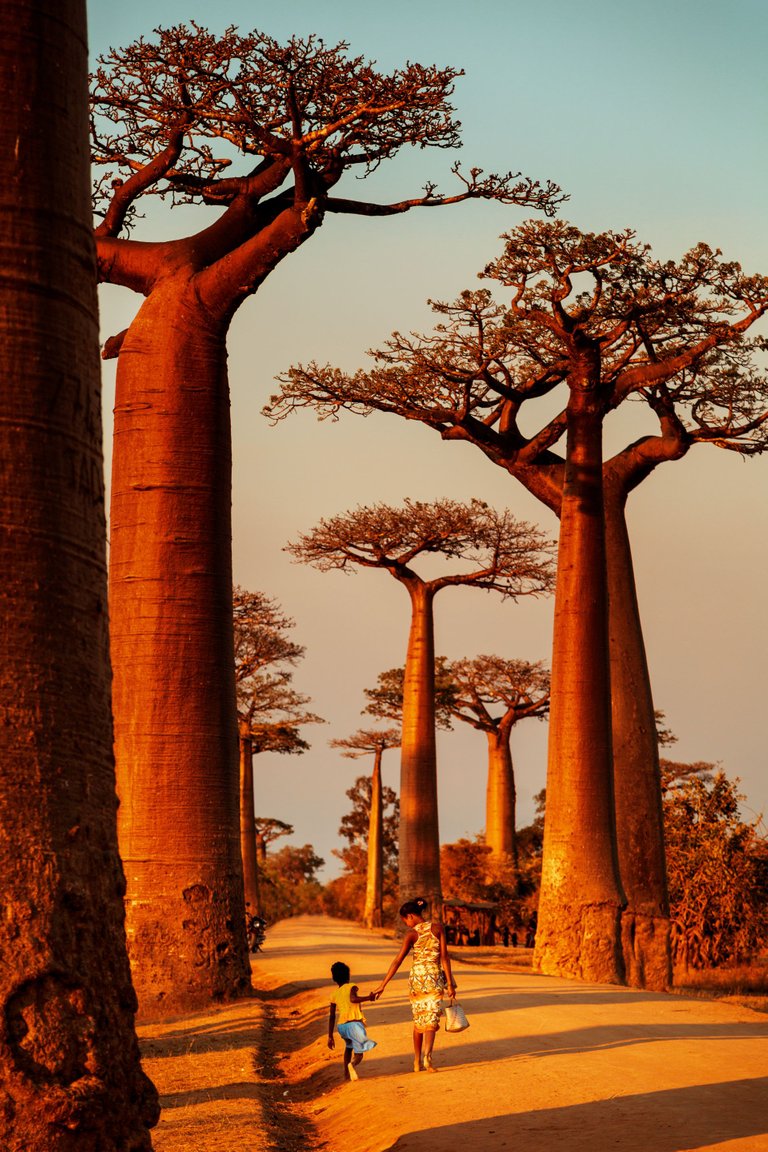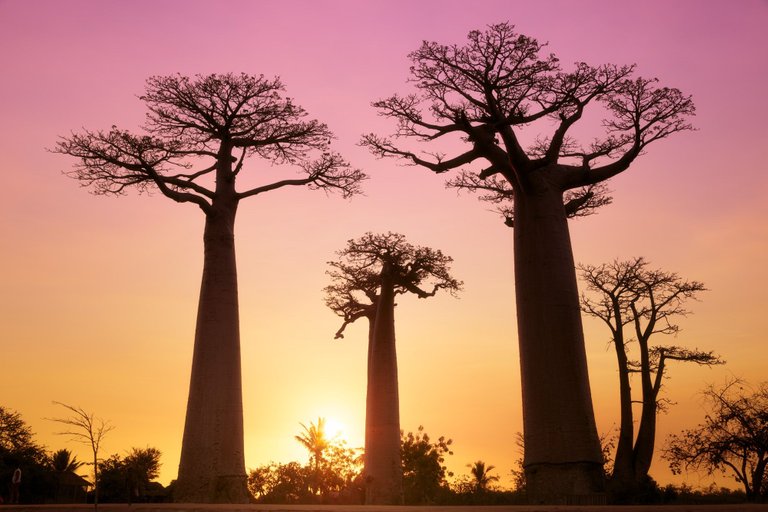 The sun set on the adventure portion of our time in Madagascar. An intense and memorable week had come to an end on a peaceful dirt road near the central western coast. In the morning we would be making our way back to Tana and to be honest I can't even remember if we did the drive in one day or two. Looking back at my photos, there are some countryside shots in the rain but only few of those. We would be parting ways with our friends in Antananarivo, and my wife and I would be seeing some wildlife in the east.
Wildlife in the East
Travel fatigue was definitely setting in at this point. The knowledge that you only have a couple of days left before going home puts home in the forefront of your mind. The intensity of the past week had had a physical impact on our mood and enthusiasm. But when you start to see lemurs, all other concerns get pushed aside.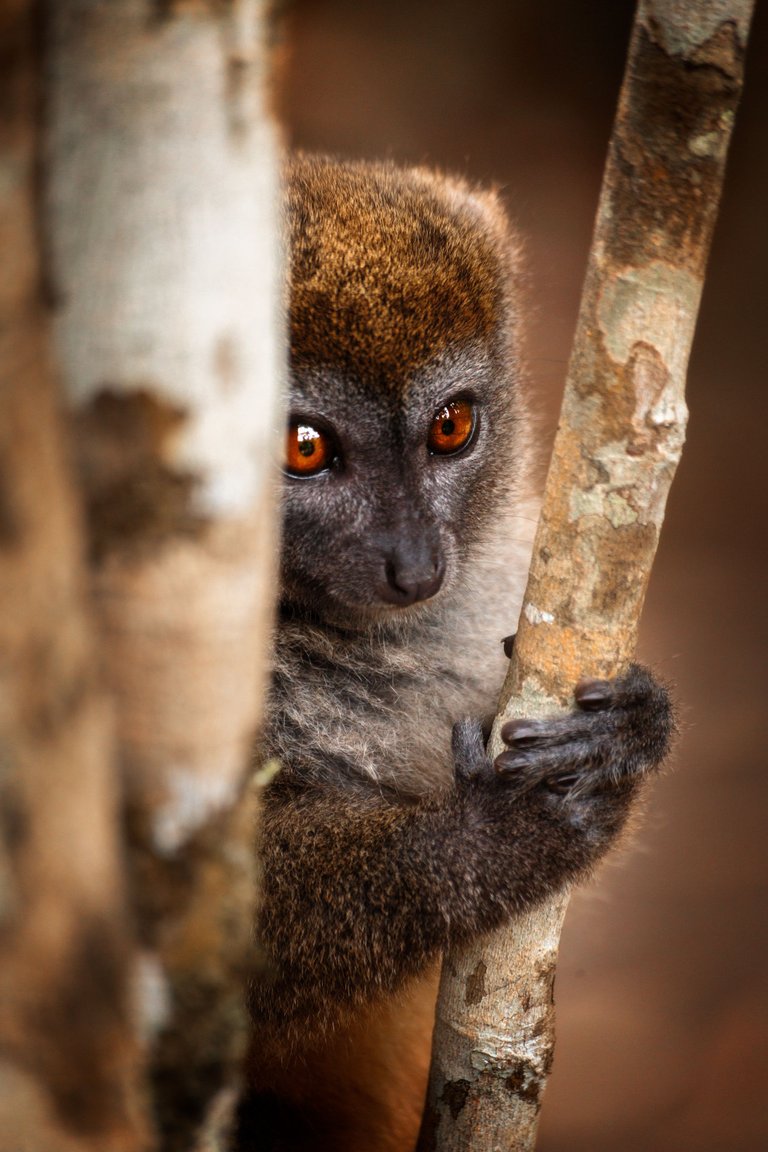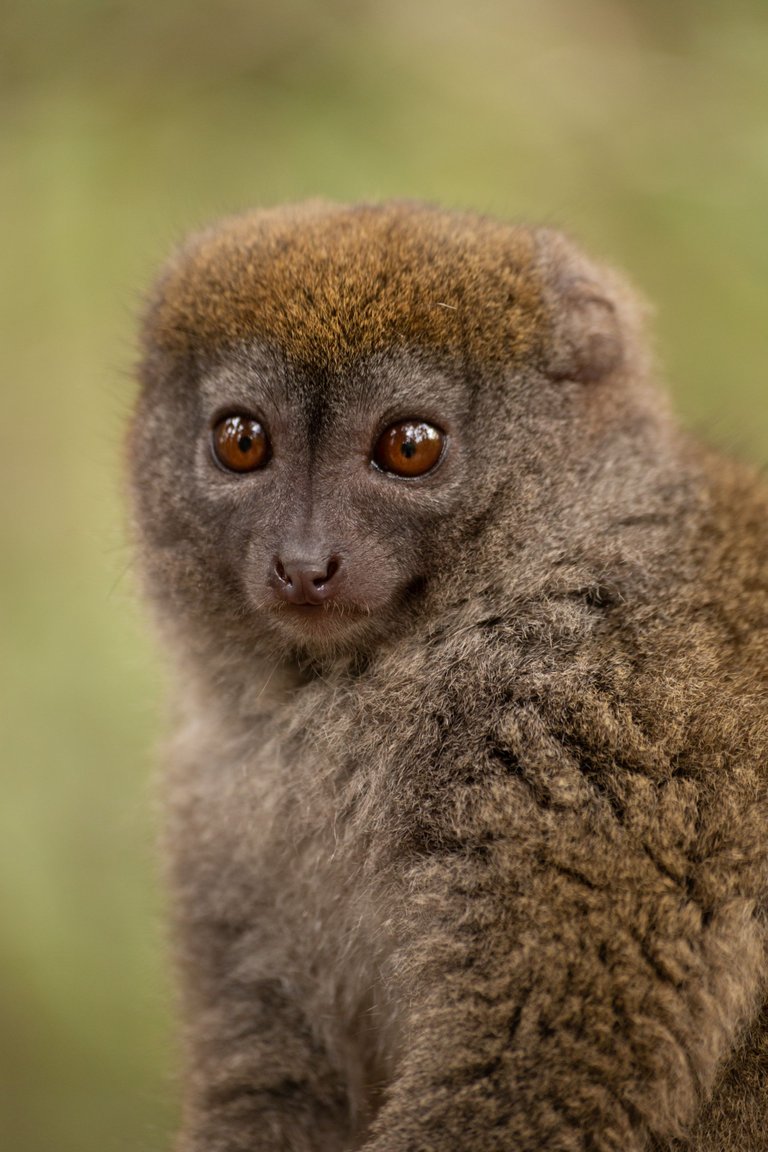 Bamboo Lemur
These cute little primates are so fascinating and interesting to watch. We first stopped at a lemur sanctuary with many different types of lemurs such as Sifaka, Brown, Bamboo and Ring Tail. One of the interesting things about them is their weight. They are way lighter than they appear.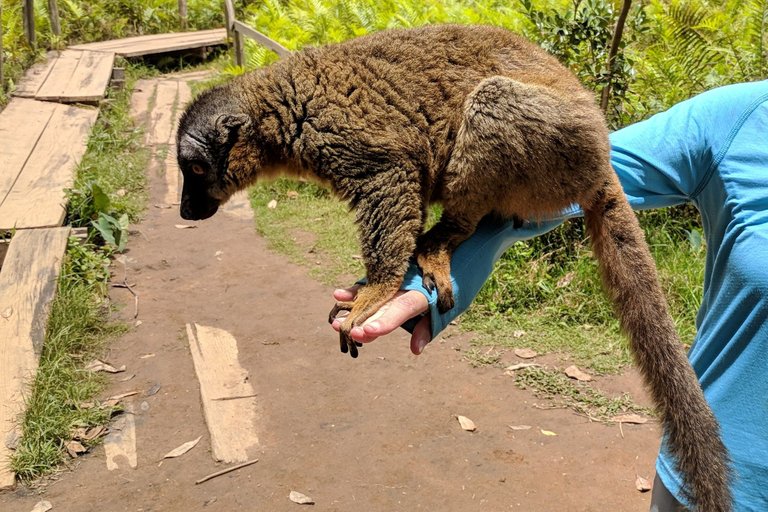 Maria easily supporting a Brown lemur on her outstretched arm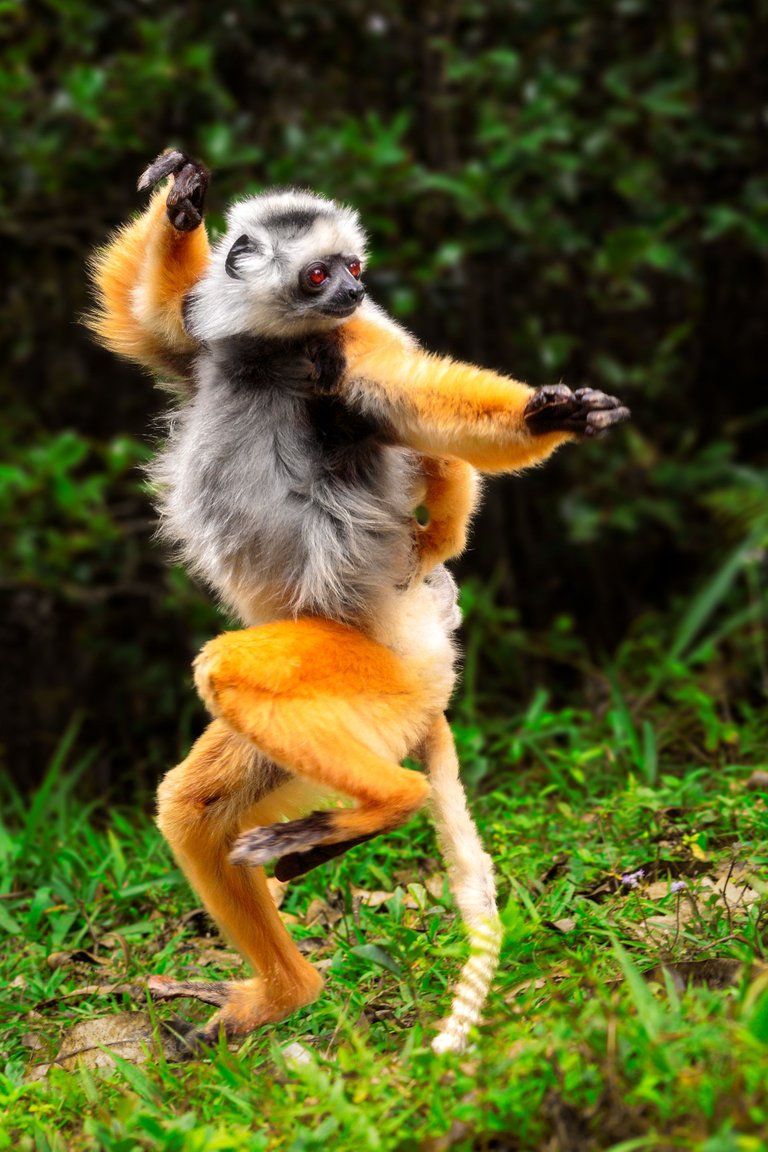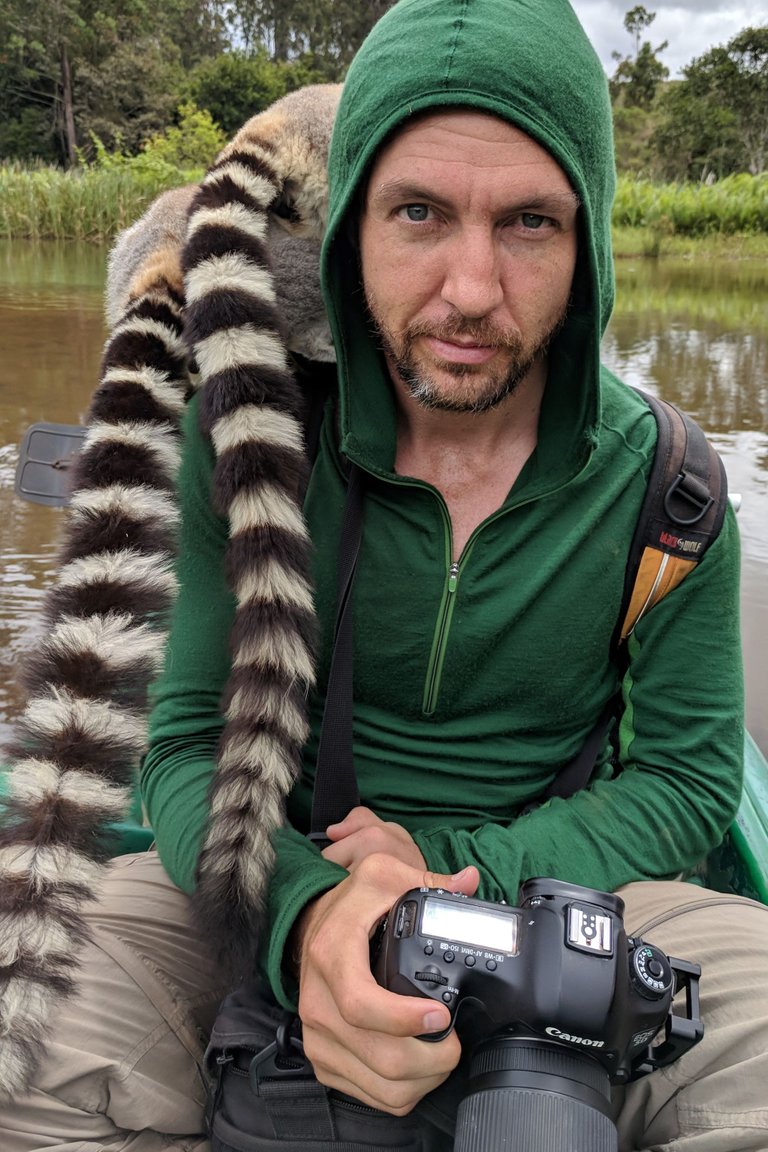 Sifaka "Bruce Lemur" and the Ring Tail lemurs licking my bag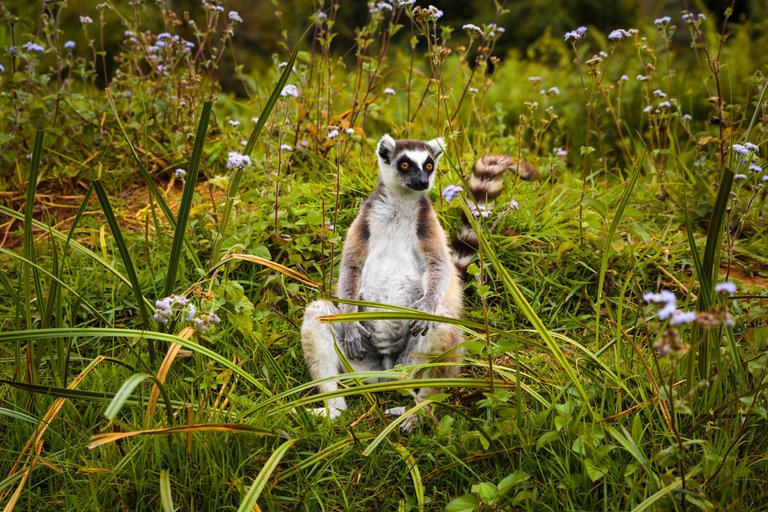 A ring tail lemur watching us go by
We then sought the wild Indri lemurs in the forests. We had a couple of days set aside for this as it isn't always possible to find them. The guides work together to locate them. Whether you see them or not, there is no way you can miss hearing them. They can be heard kilometres away with their loud calls that to be sounded like a whale in a forest.
The sounds of the Indri as we walked through the forest. Can you spot the lemur?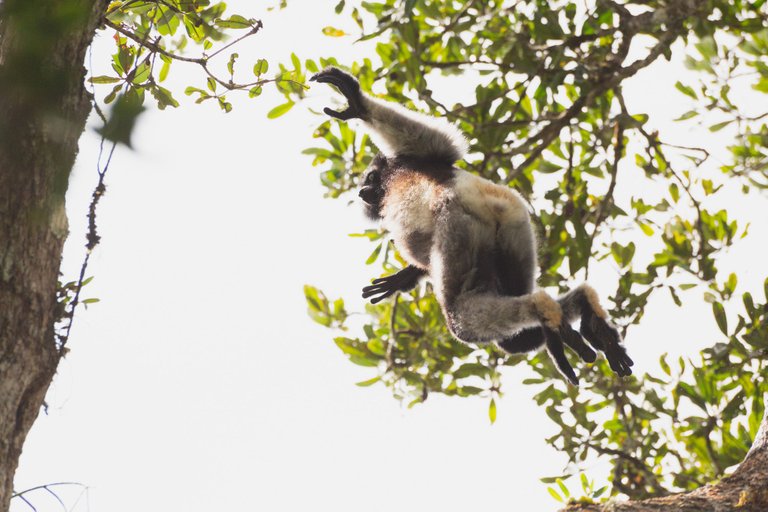 Difficult to spot, the Indri lemur leaps from tree to tree
Bird watching is popular in this area too and we saw lots of other tourists with binoculars and score cards for the various bird types. Not very many had cameras which I found odd. They seemed content to tick a box that they'd seen the bird rather than actually capture a photo as well. The birds were pointed out to us but I didn't have the same enthusiasm as the bird watchers. I did like the wildlife we saw though.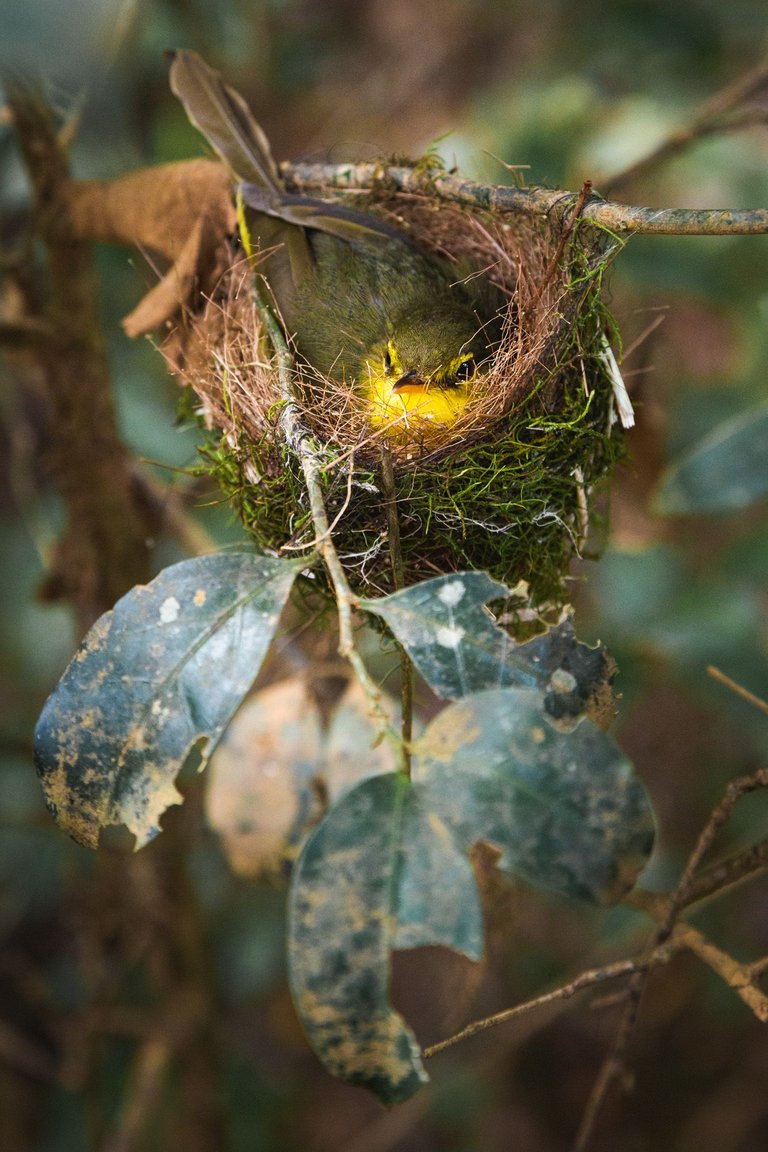 Bird in basket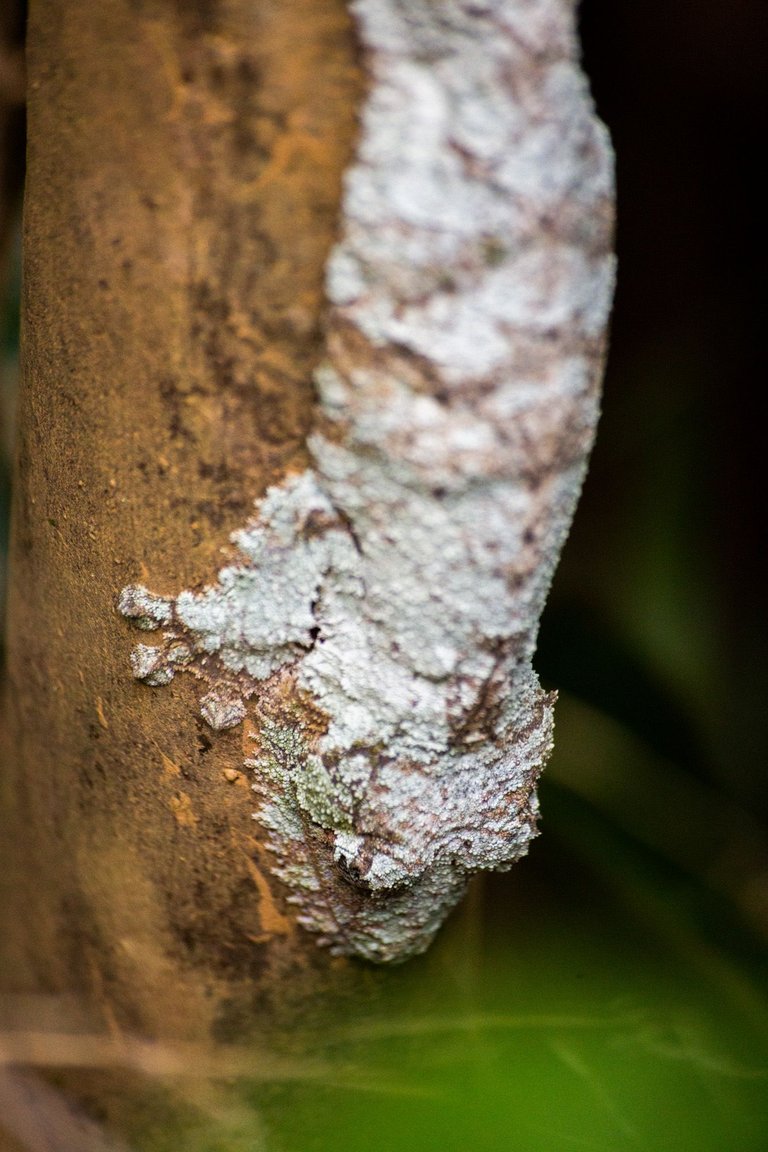 That's no lichen, that's a lizard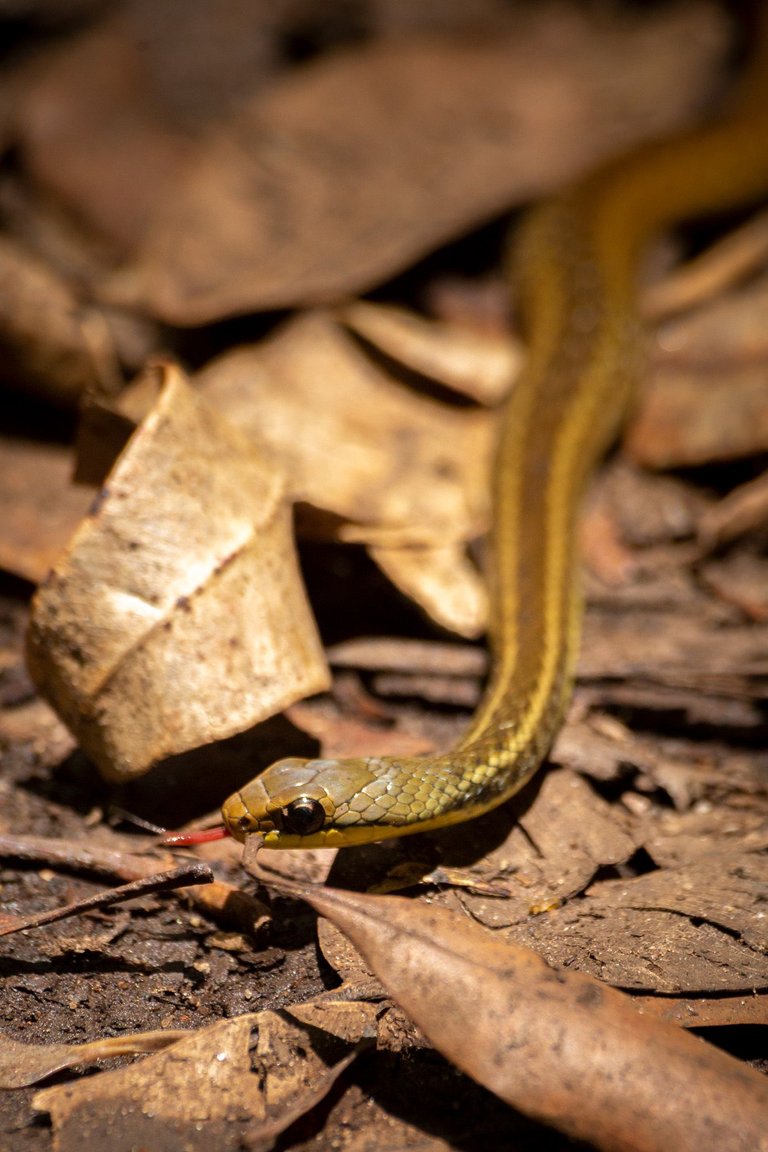 Danger noodle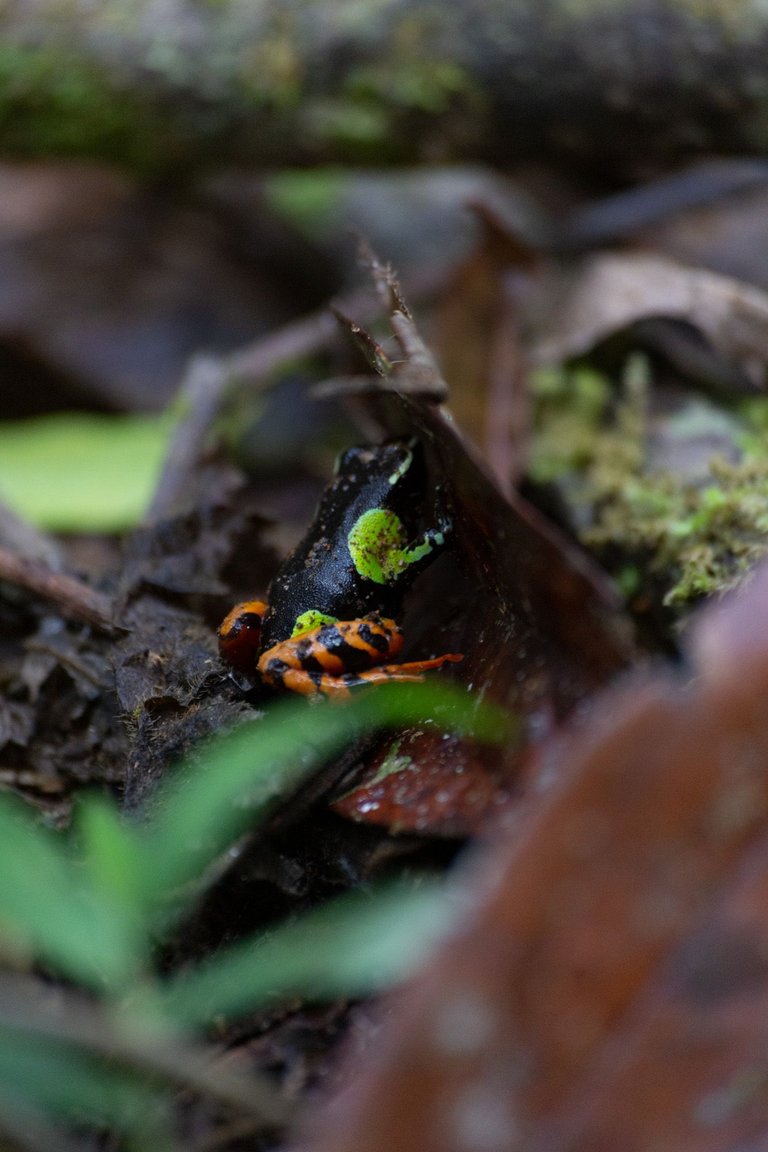 To lick or not to lick this frog...
Conclusion
And with that our trip to Madagascar came to an end. We drove back to the funky hotel in Tana for our last night before flying home. We have travelled all over the world and seen so many strange and wonderful sights. Yet Madagascar has had a profound and lasting impression like no where else. The landscape, the wildlife, the people. All amazing in their own way and all I'd love to see more of. Our guides especially were the nicest people and genuinely wanted us to see the beauty of their country that they see everyday. I felt a sadness to know that they would most likely never be able to afford to leave and see my country of Australia with it's own unique landscape and wildlife.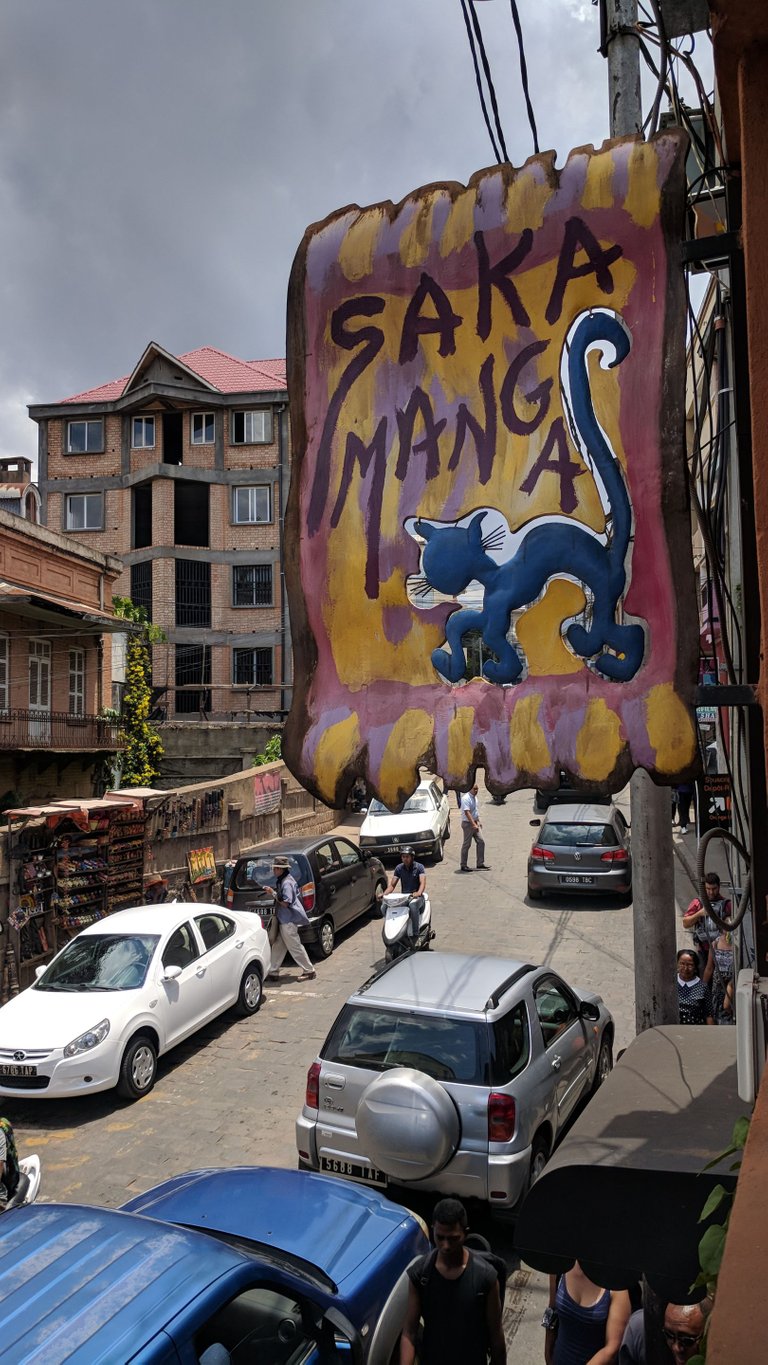 Back at the Hotel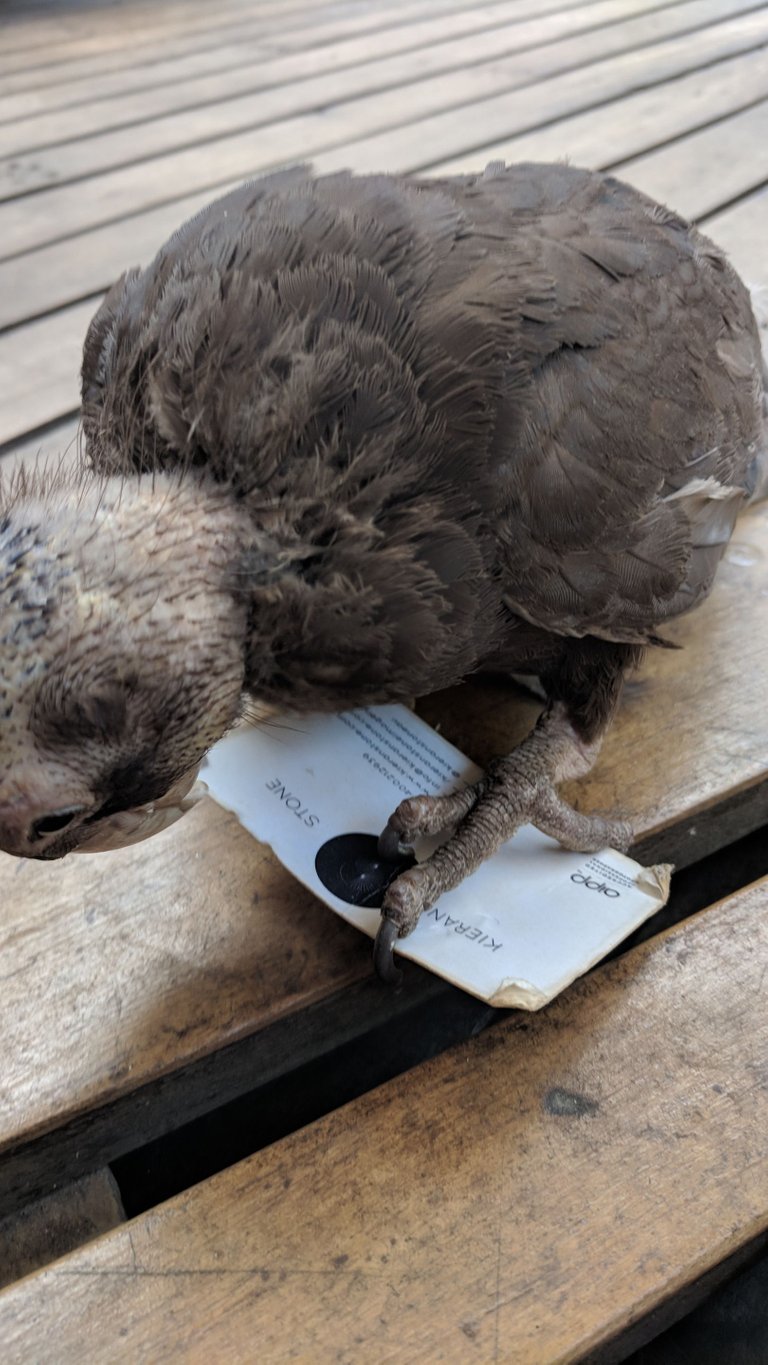 I gave the bird my business card. Still no call or email
After a hesitant start to the trip with a new pregnancy, a plague outbreak and cancelled flights, we finished as different people from the month before. We were ready to start our new life as parents knowing our travels would never be the same again with kids. We hoped that one day we could visit places with our children and let them see that the world is larger than the city they live in, and smaller than it seems.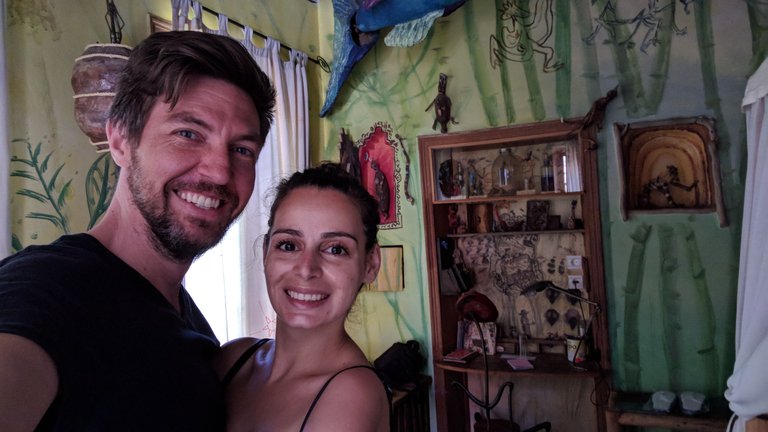 Thank you so much for following my Madagascan Adventures. It has been a pleasure writing these blogs and reliving this time of my life. I really appreciate you taking the time to read along and check out my photos.
-The End
LINKS
-Intro Post
-kieranstone.com
-Twitter
-Instagram
ETH NFTs -
---
---