FungiFriday : Red hair and little friends
The sound of birds singing sweetly as we enter a shady forest and the gentle breeze during the day feels like spring, this is a peaceful atmosphere, mushroom hunting not only gets beautiful things but also gives us joy, pleasure too satisfaction.
This time I want to show you two types of mushrooms that were hunted a few days ago.
Shy red hair, this fungus generally grows on rotten wood, its size is very small with a maroon color on the petals. It is very susceptible to any touch, when my finger touches it, this mushroom immediately crumbles and falls, so we can only take pictures without having to hold or clean it.
On some images I tried to darken the background to make it look cleaner I hope you like this change.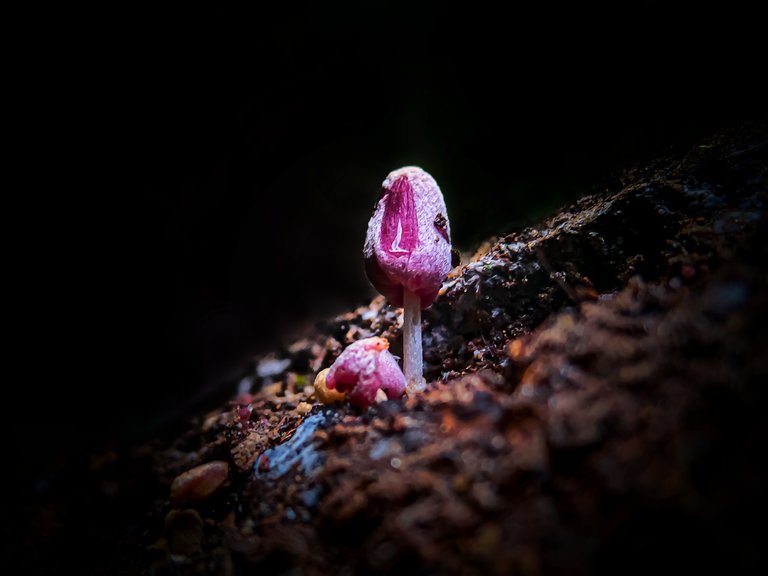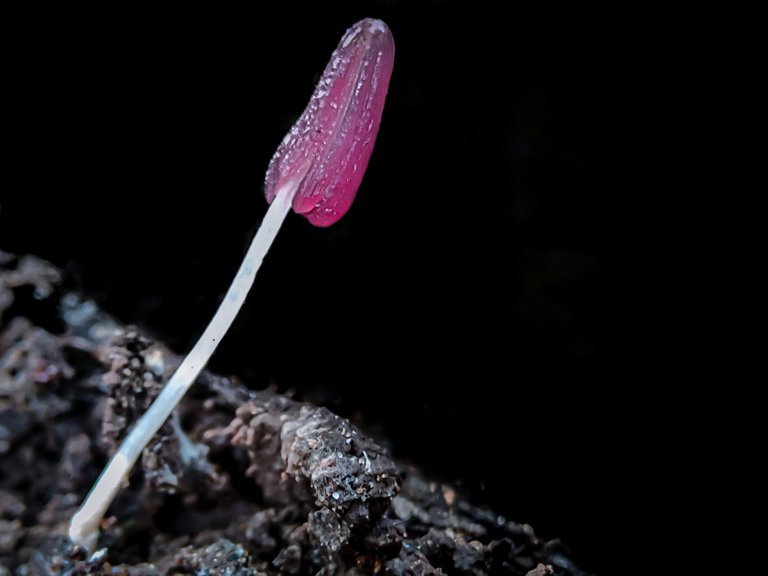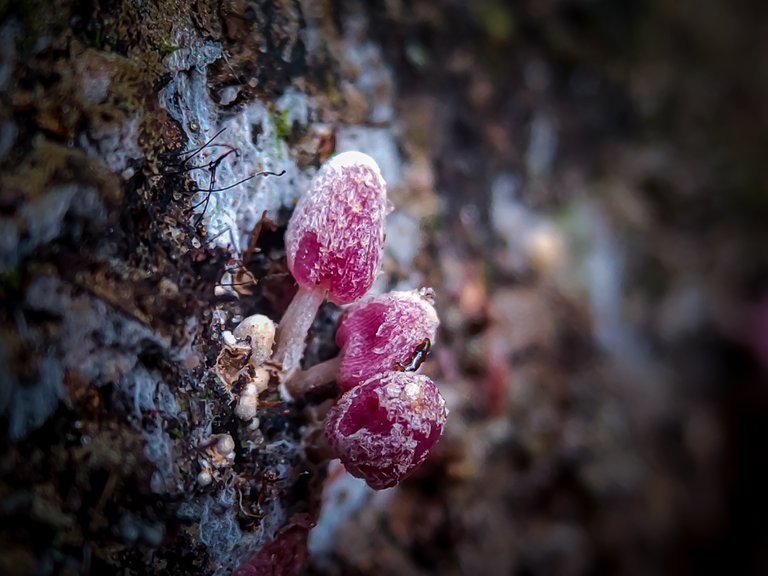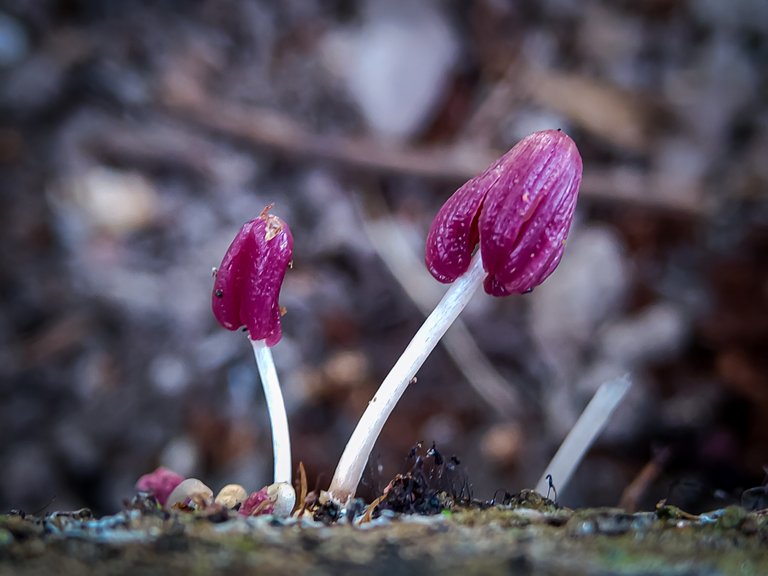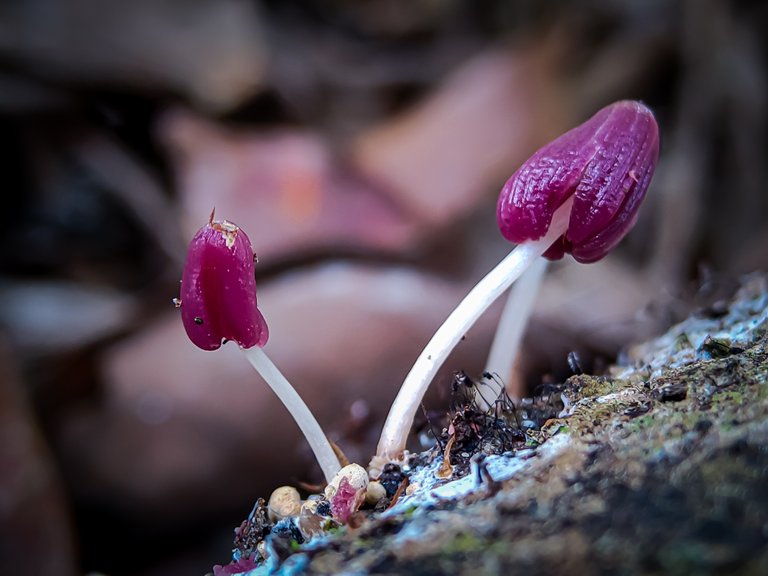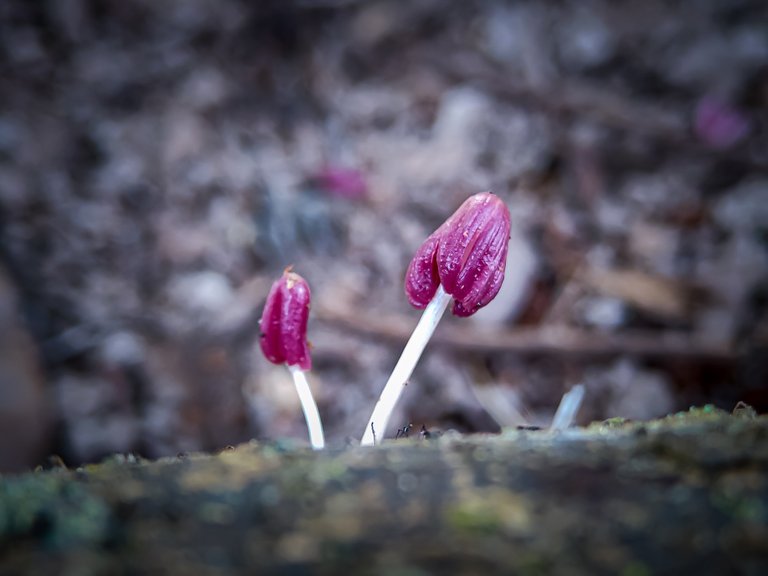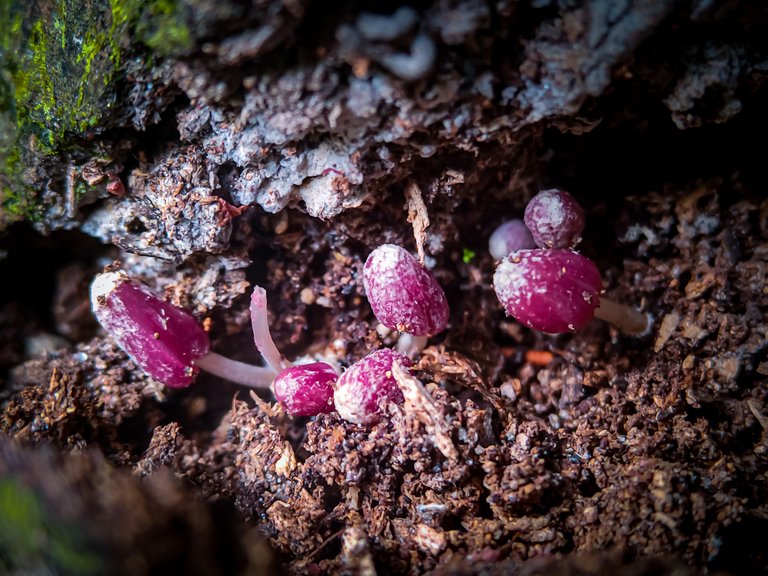 ---
Generally this fungus has a large size, grows on trees or dead wood.
What's interesting here is that I accidentally found a group of beetles that were busy eating this plant.
They didn't even respond when I flipped the mushroom petals.
So this time I was accompanied by this little friend at a photo shoot.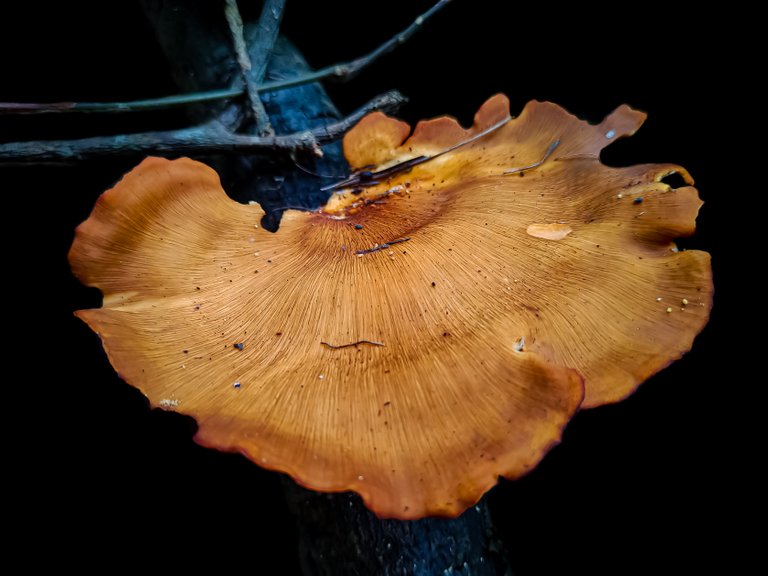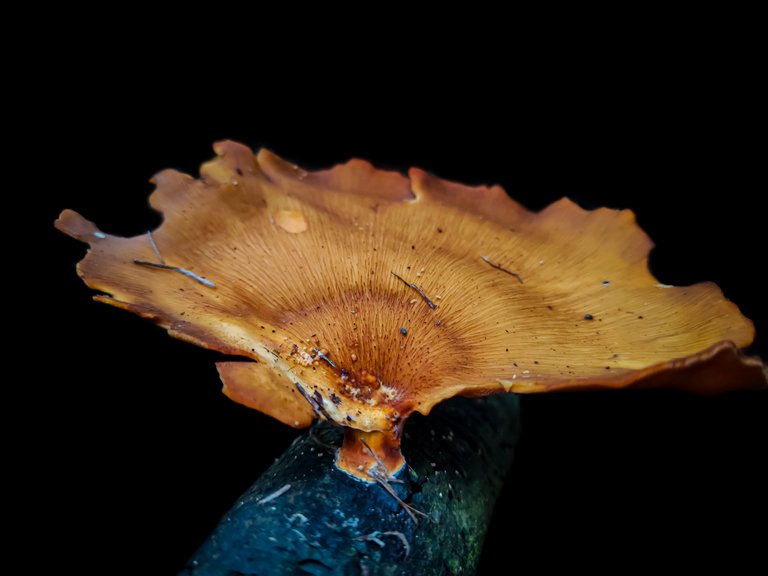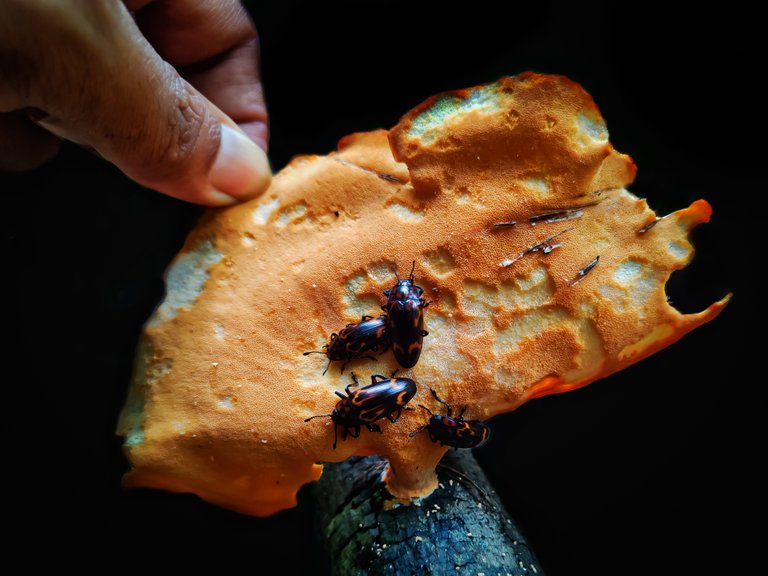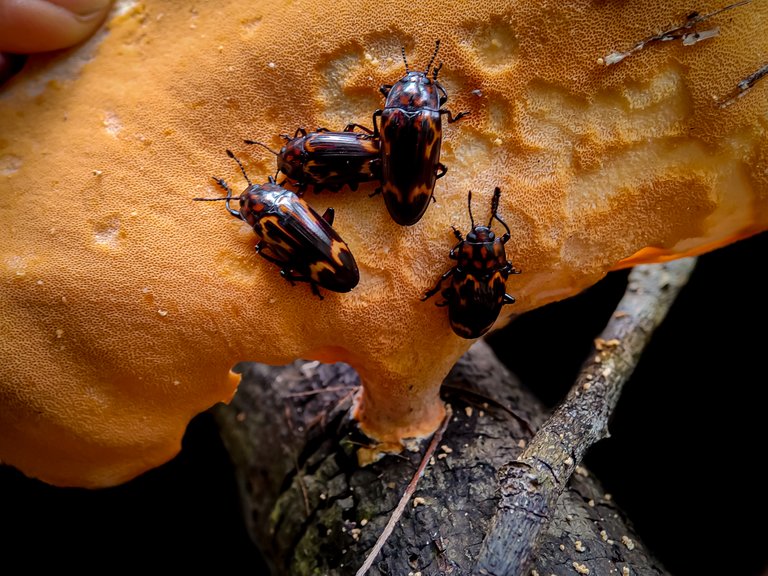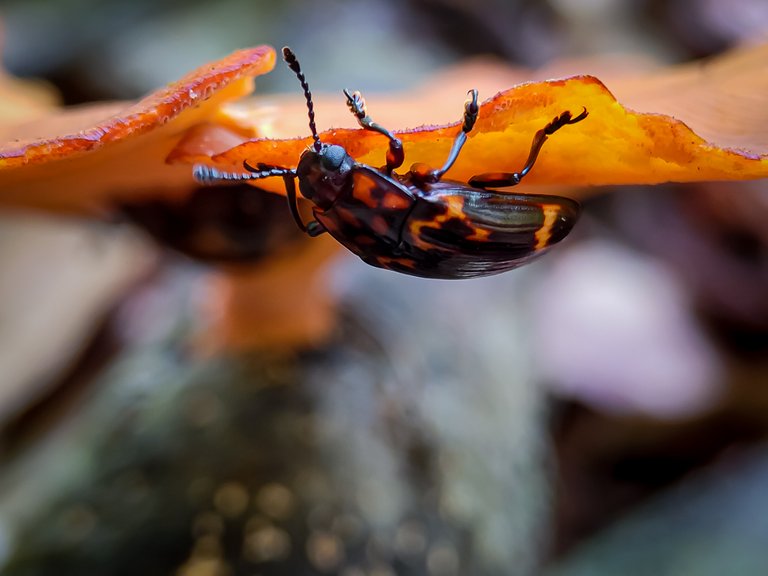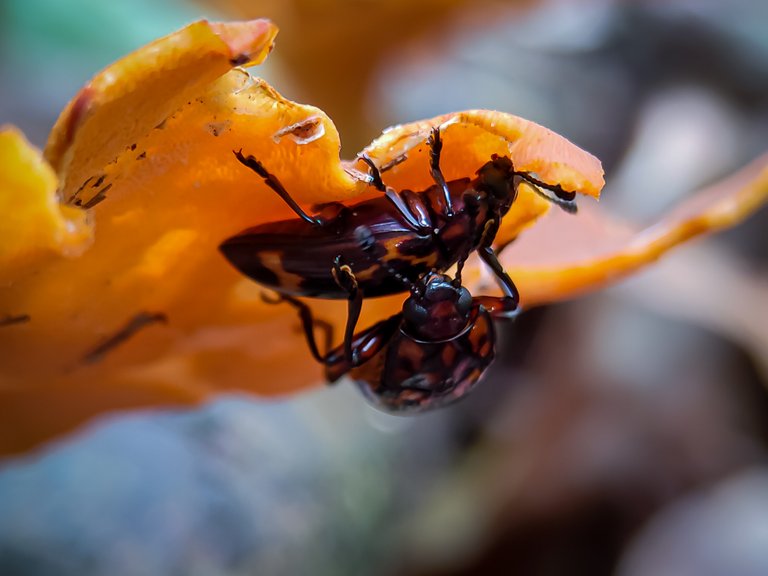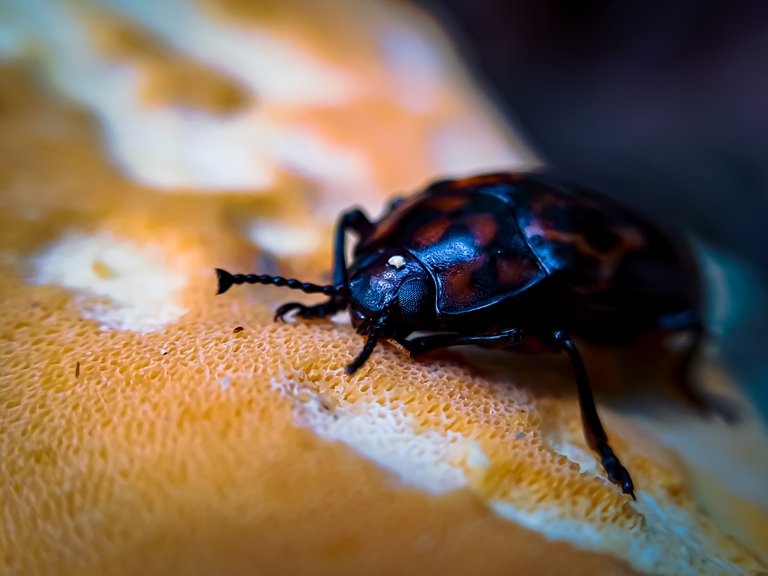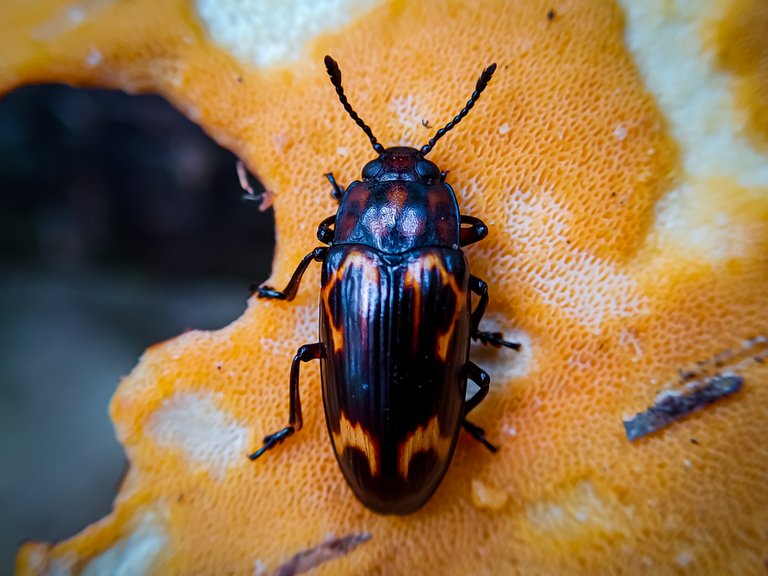 Here's my contribution to #fungifriday hosted by @ewkaw

| Camera | Realme 8 Pro + macro lens |
| --- | --- |
| Category | Photography fungi |
| Light processing | Lightroom mobile |
| Location | Aceh, Indonesia |
| Photography | @khairamuliani |
---
---