Fungi lover : There are still many interesting ones
Patience, persistence, fatigue and having to deal with lots of mosquitoes are all sacrifices to get something special.
Shady forests, cocoa and oil palm plantations are one of the kingdoms for this fungus. But I prefer to browse cacao plantations for mushrooms. Many branches and dead cocoa trees become a place for mushrooms to grow. In addition, many fungi also grow on the leaves and skin of rotting cocoa pods.
Usually I look for mushrooms once a week in the same place but every time I come there are always interesting mushrooms to find.
Even though you have visited many times, there are still many interesting things here.
Mushroom Mycena capillaris which grows on the rotting skin of cocoa pods. This mushroom is very attractive even though it is white but has a very sweet appearance, grows in colonies with long stems and small white petals, this is an attractive appearance.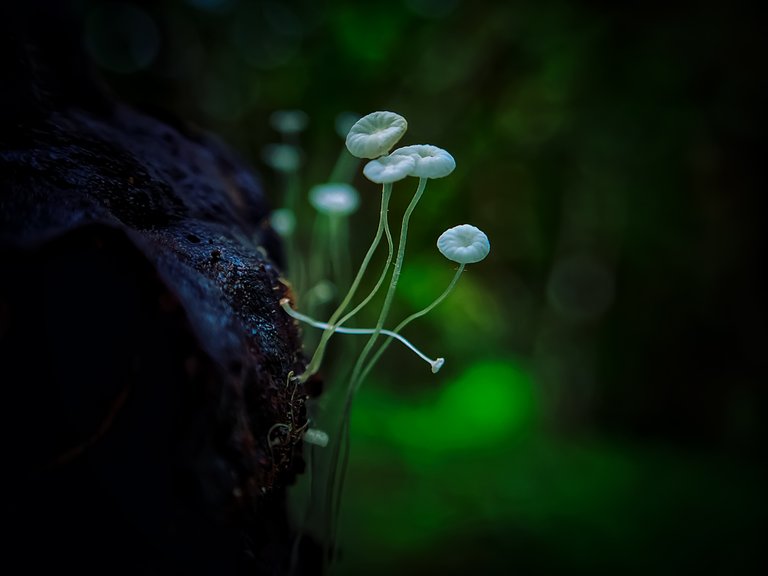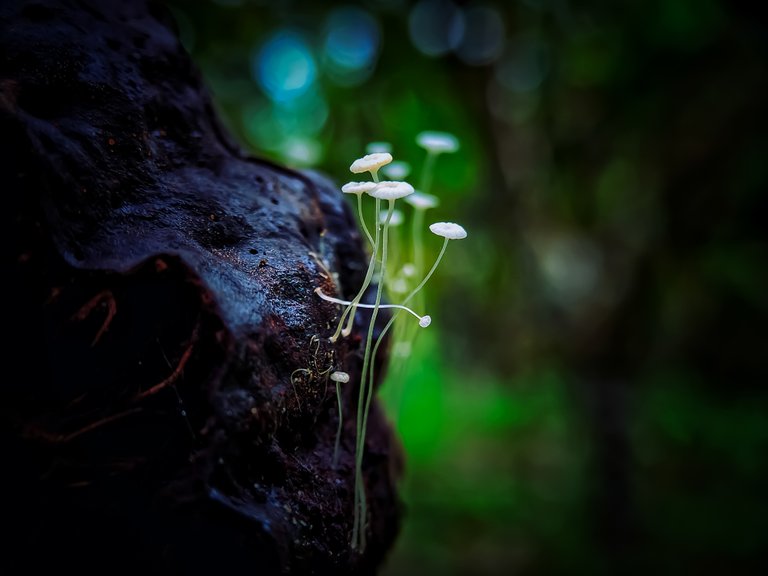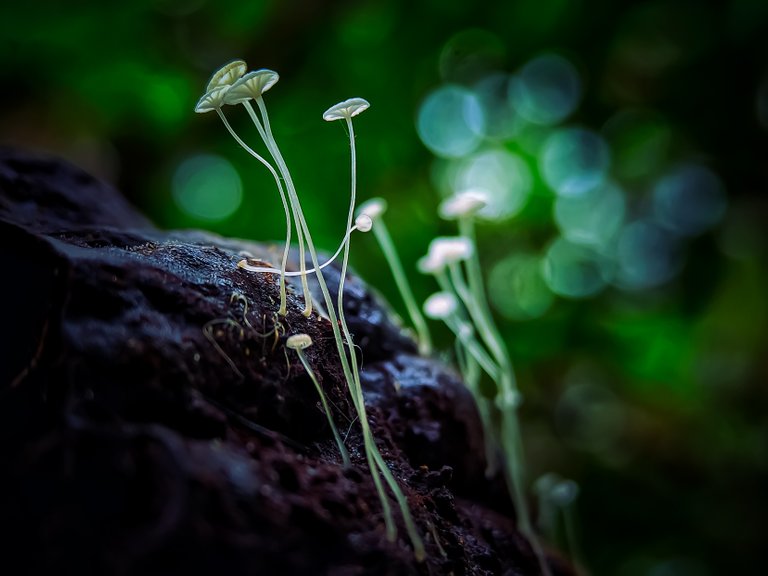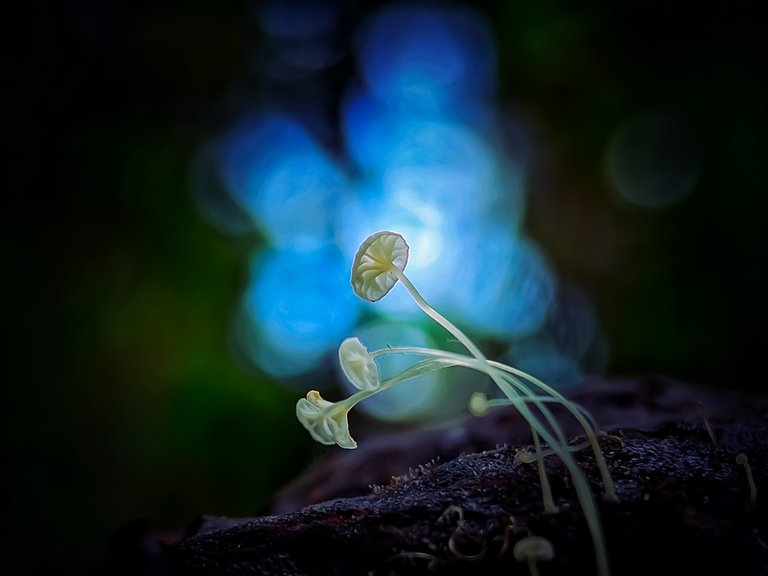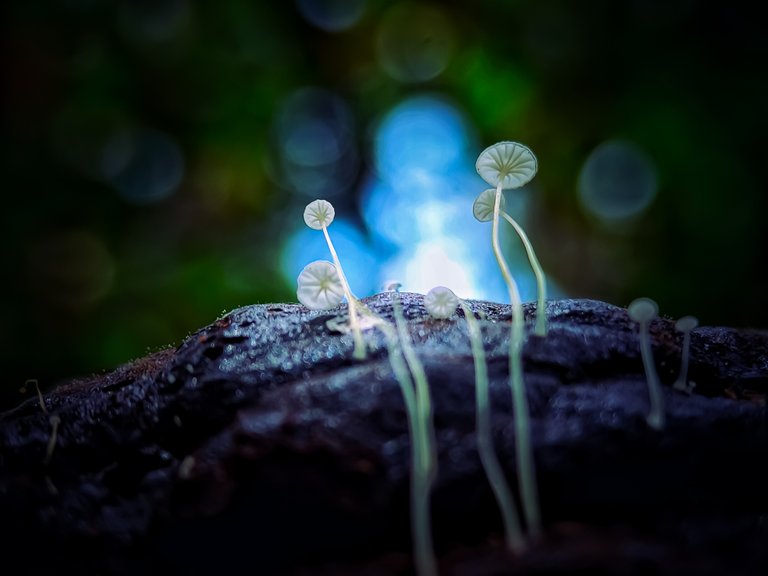 Next up is the mushroom Coprinellus curtus which grows on the soil of the former ant nest, there are some remnants soil that is still attached to the mushroom petals. This mushroom is dominated by the orange color on its petals. I was lucky to find them at the right time.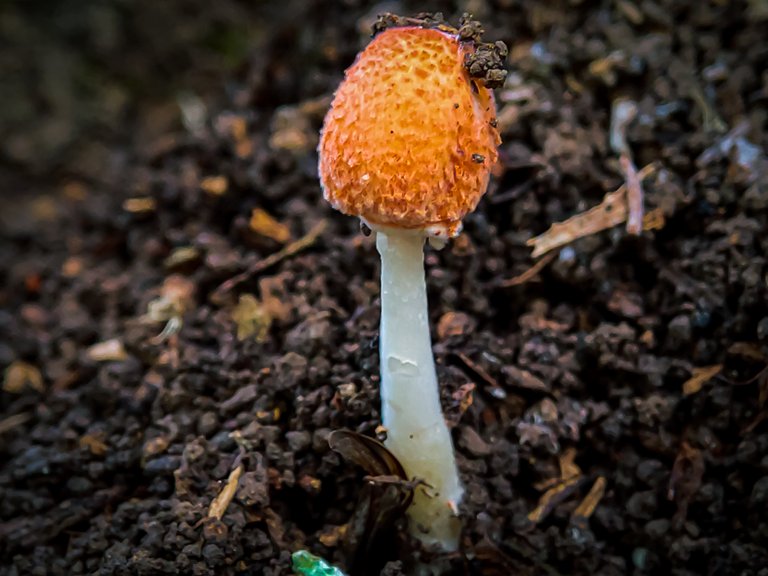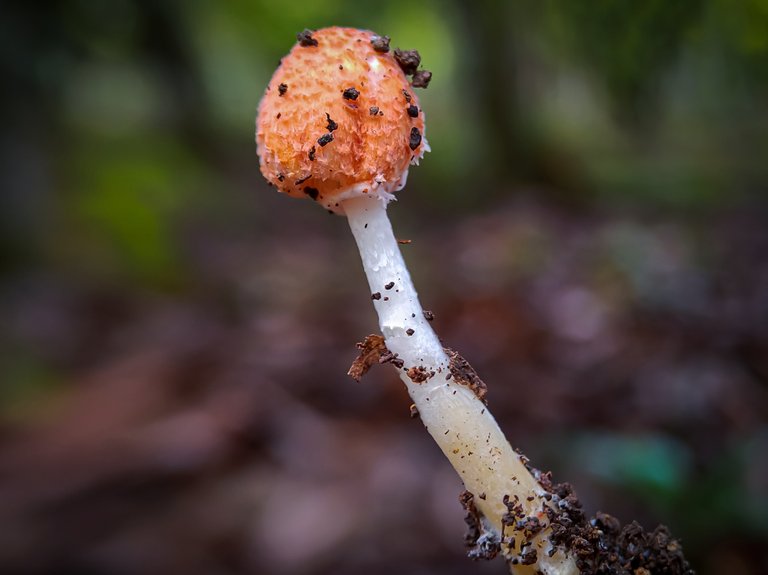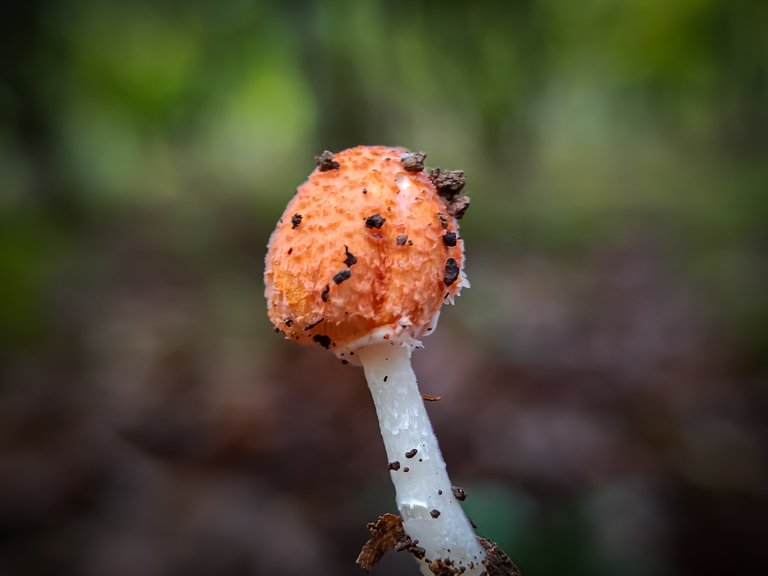 | Camera | Realme 8 Pro + macro lens |
| --- | --- |
| Category | Photography Fungi |
| Light processing | Lightroom mobile |
| Location | Aceh, Indonesia |
| Photography | @khairamuliani |
---
---