Objective Perception | The fall of Media Trust
In today's rapidly changing world, the incompetency we see across various Media houses is growing at a high rate.
I for one will most likely advocate for things to be done properly and in a more trustworthy manner. I would like to experience a situation where I can believe everything released by the media, but I can't write off the fact that things are not happening the way they ought to be.
I'm losing trust in the media. It's sad to say, but I'm not the only one in this category. The likelihood of people doubting every news content released on television, magazines, blogs, emails, and co, is being fueled due to the incompetency of various journalistic materials.
---
Everyone now publishes what they want. It doesn't matter if it's THE TRUTH. They just choose their truth and turn a blind eye to any other truth out there.
---
The new face of Journalism in this rapidly growing world.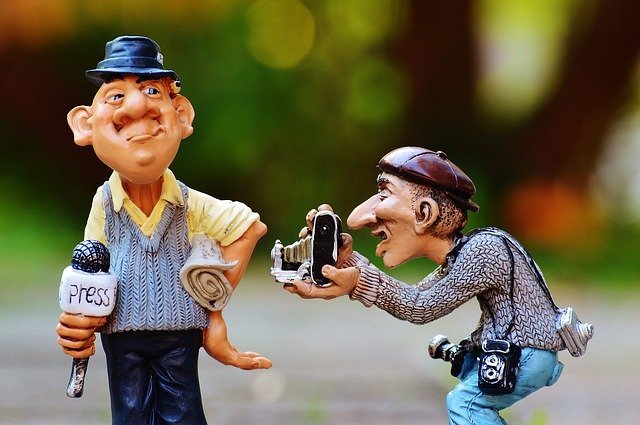 The fact that time is changing is already taking a toll on how people consume journalistic articles. Now more than ever, information has become accessible to everyone. You don't need to tune into BBC or CNN to know the latest trend.
The interconnectivity of this global world overlords us with varieties of reports on current events. It pops up on our screen from various websites. Somehow, they have also managed to be sending emails to their target audience.
While this wild availability of news content has a lot of positives, the incompetency and unprofessional conduct of some journalists and non-media persons is turning journalism to a ridiculous field. They make reports that are not supported with facts and they enjoy driving traffic to their content with pure disregard for the consequences attached to feeding people with such content. The ripple effect leads to complete distrust in journalistic contents.
---
For the record, the role of journalism from antiquity till this moment is to objectively keep people informed with FACTS.
No more, no less!
That is the only way for journalism to regain people's trust in this world of ours.
Thanks For Not Missing Any Full-stop Or Comma
Image Source
---
---