Beyond Happily Ever After? —Review Of Disney's Disenchanted (2022)
When I watched Enchanted (2007), it was an entertaining romance and musical. I admired Amy Adams, Patrick Dempsey, James Marsden and Idina Menzel's performances in it. In my opinion, I felt the film ended well and there was no need for a sequel. Imagine my surprise when I found this recently released film on the streaming site displaying the same actors as in Enchanted.
Fifteen years after the first film, we are entertained further with a sequel titled Disenchanted (2022). I love Disney films and musicals so I immediately downloaded the flick to watch.
This fairytale musical and adventure is set about ten years after Enchanted. It focuses on Giselle (played by Amy Adams) who now lives in the city with her daughter, Sophia, her stepdaughter, Morgan who is a teenager and her husband, Robert Philip (played by Patrick Dempsey). Morgan makes Giselle unhappy with her teenage tantrums leading to their move to the suburbs, Monroeville.
The king and queen of Andalasia visit and give them a wishing wand that works only if wielded by a true Andalasian. The move does not improve Morgan's mood. She gets into a quarrel with Giselle declaring she's not her mother but stepmother.
Giselle feels terrible and tries to make things better by making a wish that Monroeville becomes a fairytale land. The wish takes effect but becomes a curse to Giselle as stepmothers are always wicked in fairytales. Will she succeed in changing the wish before the clock strikes midnight?
Source: YouTube
Review
This sequel is just as magical and enchanting as the original film except for a few differences. It continues the flow of story and adventure from the first film displaying that there's life after happily ever after. Amy Adams and Patrick Dempsey reprised their roles as the main characters and we are happy they have a baby and have aged a little which is reality.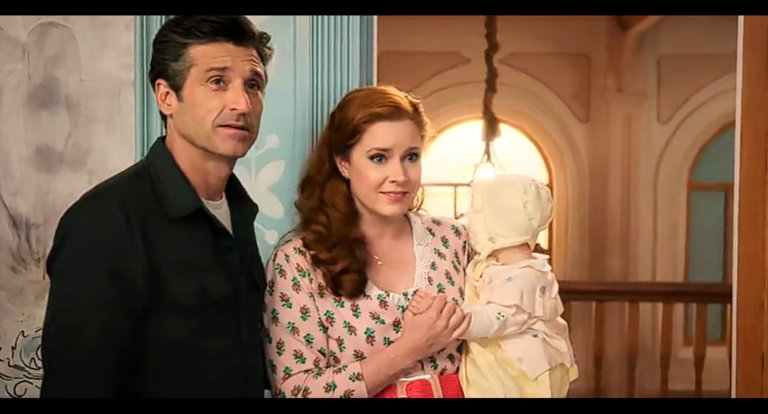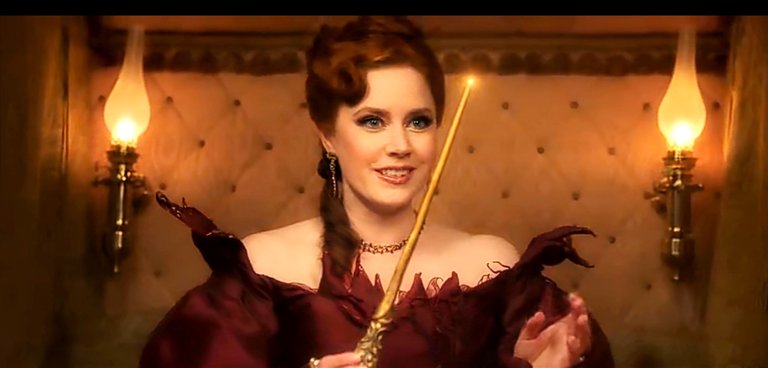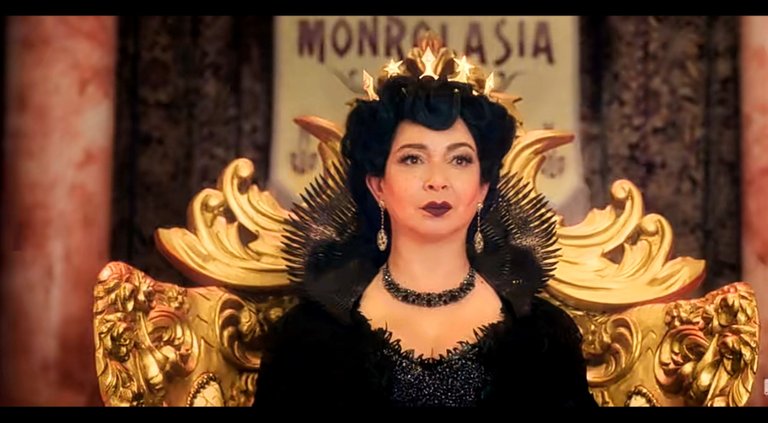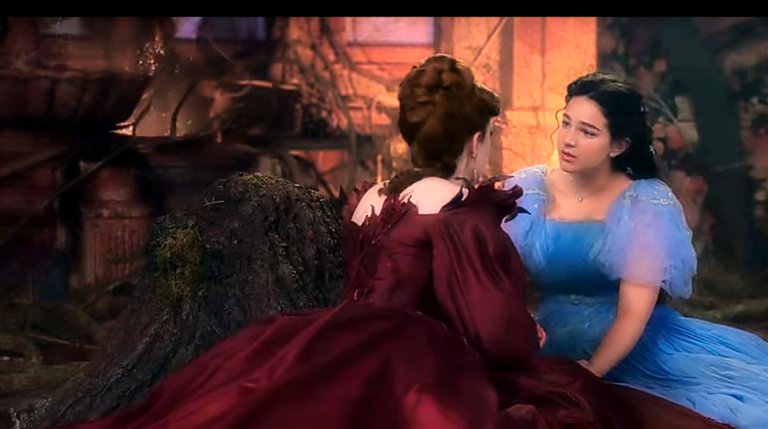 The lessons in this sequel drive home that point - be careful what you wish for. I enjoyed the songs, especially the duelling duet between Amy Adams and Maya Rudolph titled Badder. It is melodious and catchy and these actresses performed it beautifully.
The cast chemistry is good and we like that Giselle and Roberts are still in love with each other. The cinematography, set designs, effects, costumes, choreography and songs are colourful and lovely. I enjoyed the intertwining of live-action and animation in some scenes. That's the work of good editing. A lot of effort has gone into crafting an impressive conclusion to this enchanting story.
Although there are some unhappy reviews of this film which I don't agree with, the only issue I find fault with is the storyline which is more fairytale than reality. The original was focused on the fairytale, how about we have more real stories in the happily ever after?
Protagonist Becomes A Villain?
An interesting twist that I think is clever is where Gisele, the protagonist, somehow turns into a villain —the fairytale wicked stepmother, after making a wish and struggles to maintain her good side. This sequel already has a villain but this twist makes room for two distinct villains, and they compete to show that one is 'badder' than the other.
I'll say this is a commendable move but funny in an enjoyable way. The protagonist displays that people are not strictly classified into good and bad but a mix of both. Amy Adams did an excellent job acting these two distinct characters.
Overall, this sequel is an enjoyable watch. It is for Disney fans and people who love fairytales and magic. If you have not watched the original film, you don't miss much as Disenchanted is a good standalone. The story flows perfectly but still, it's better to watch Enchanted first.
I hope this sequel finally concludes Giselle and Robert's story. No more, Disney!
Thank you for visiting my blog.
Other images are screenshots from the movie
---
---