The view from the Brooklyn Bridge over the skyline of New York and a walk on Brighton Beach
Hi Hive friends!
Have you ever been to New York or dreamed of a New York trip? Then you feel like I did a few years ago. New York was always one of the places I definitely wanted to visit and was on top of the list (and admittedly: there are a lot of places on this list :D). Some time ago it was then so far: A friend and I were looking for a vacation destination and it fell on New York. I can still remember that I was very excited at the departure, what would expect me in the U.S.. The flight didn't feel as long as I thought and then we had already landed. Today I'd like to tell you a little bit about the trip to the Brooklyn Bridge and Brighton Beach, in my next post I adnn take you to more places on our trip.
Once the longest suspension bridge in the world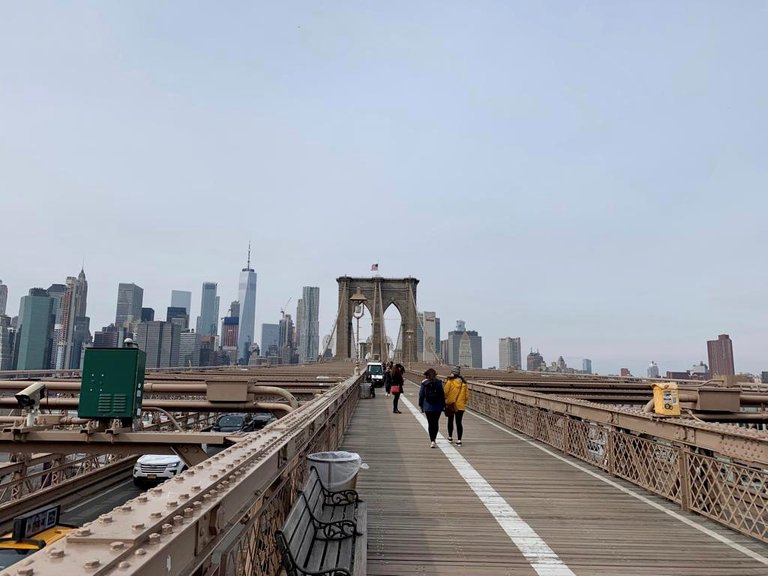 It wasn't super sunny weather, but at least it didn't rain. The Brooklyn Bridge is probably one of the most famous bridges in the world and the skyline was breathtaking. It connects the boroughs of Brooklyn and Manhattan and is the oldest bridge over the East River (it was completed in 1883). Before it was completed, people use ferries to cross the river. It was the longest suspension bridge in the world for about 20 years!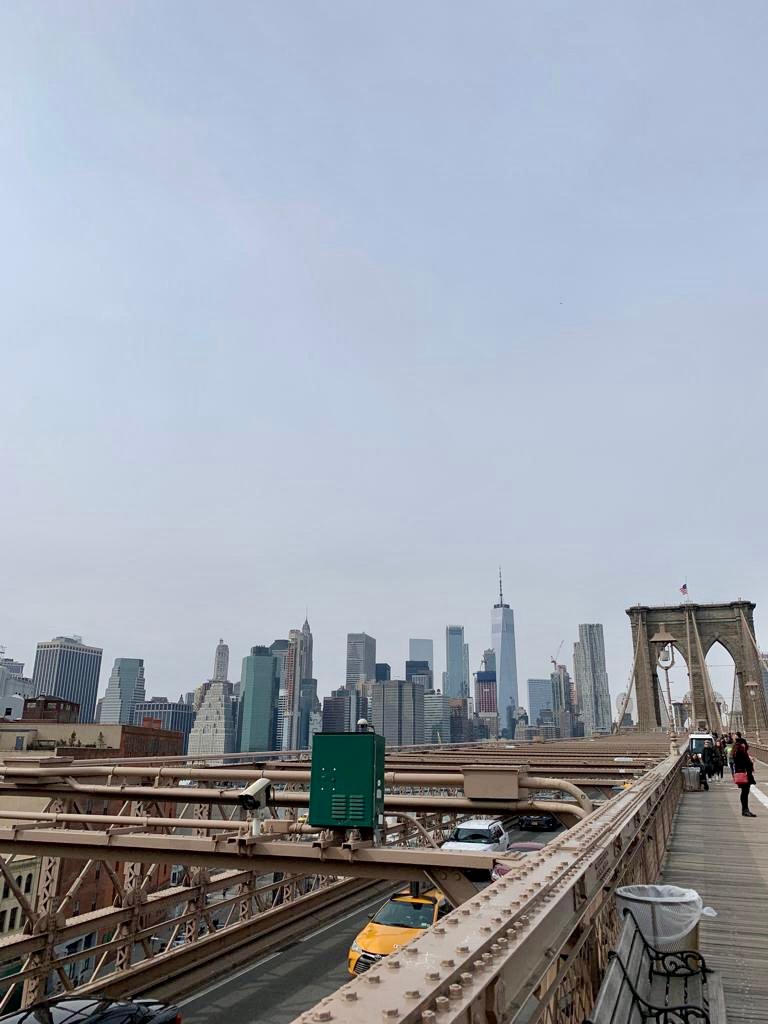 which of course we immediately noticed everywhere when we walked around New York - all the bright yellow cabs. This reminded me a bit of the also very unusual color pink in Bangkok, Thailand.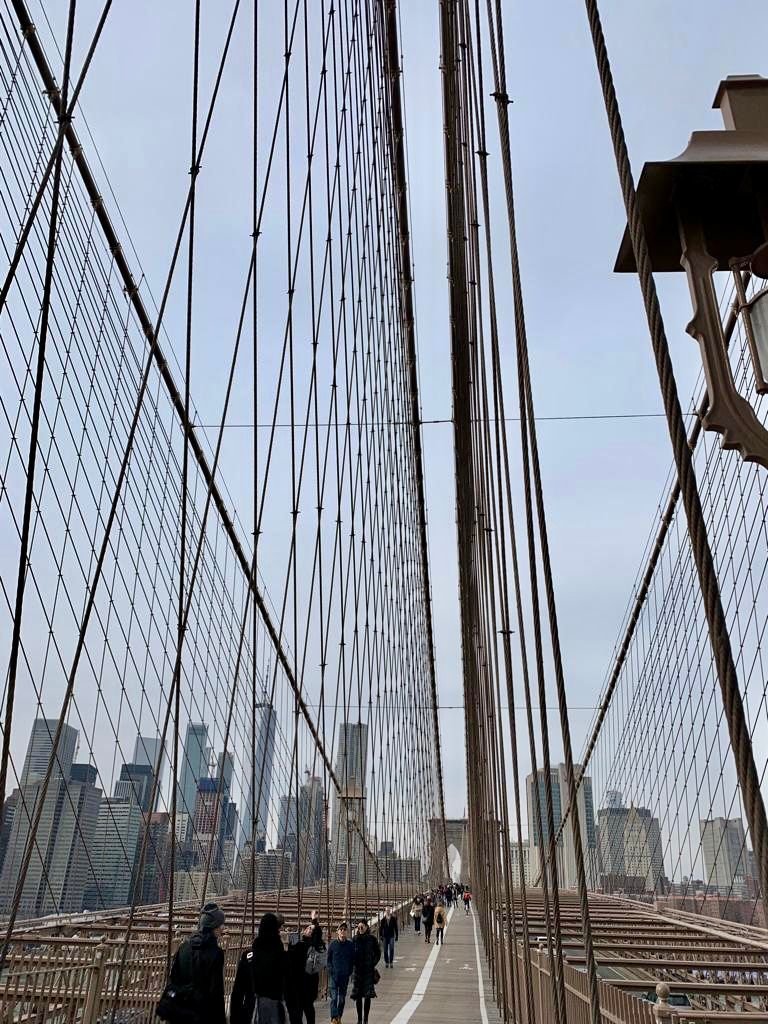 The construction of the bridge and the planning has unfortunately something sad about it: The construction engineer John Roebling had taken over the project and he had the idea when one day, when he wanted to cross the East River, he got stuck with the ferry because it was too cold. It took some time until he finally got the building permit, but then finally at the start of construction, he seriously injured himself and died as a result. His son took over the project; he had worked with his father many times before. The son also suffered an illness related to the construction process of the bridge, the so-called caisson disease (also called diver's disease) - he was from then on in a wheelchair. I did not know about these backgrounds to the famous bridge and thought I would share them with you, even though they are not so beautiful.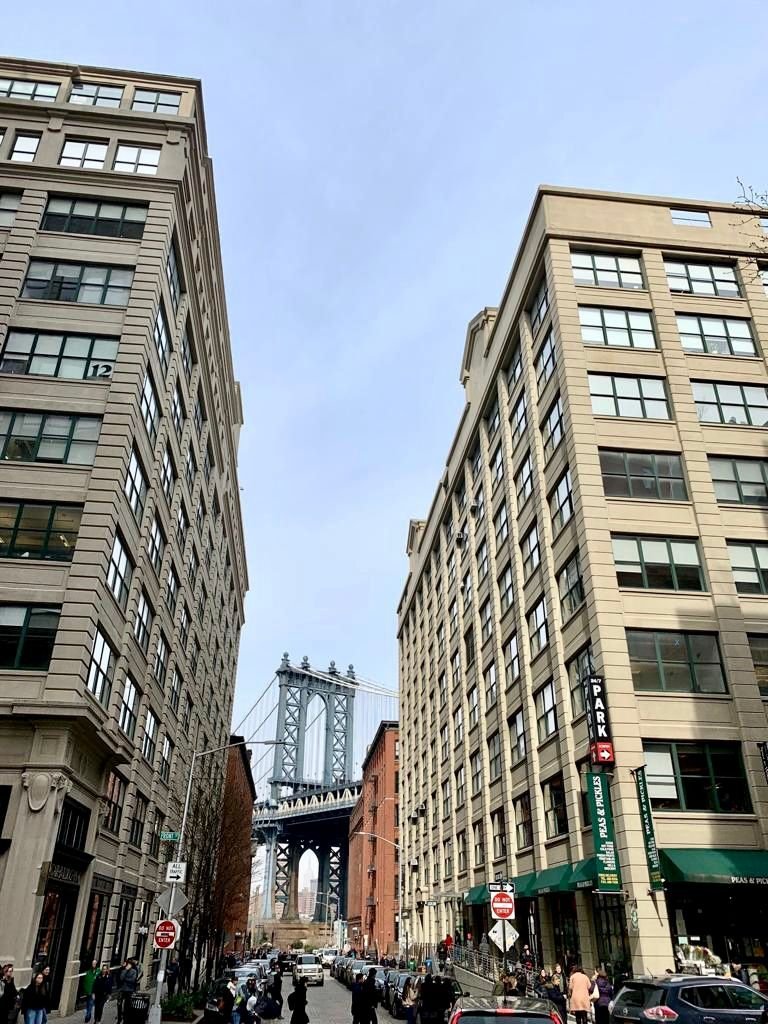 The bridge is one of the landmarks of New York. We preferred to discover it on foot - the bridge was also a little bit crooked, so it was very pleasant to walk on it (seen from Brooklyn to Manhattan). In total, we must have spent a whole hour on the bridge. It's easy to get there on the subway until you get to High st. You can find the entrance with a sign on Washington Street. Everything here is very tourist-oriented:) Often we also heard people next to or behind us, who also did not speak English with each other, there were a lot of tourists here.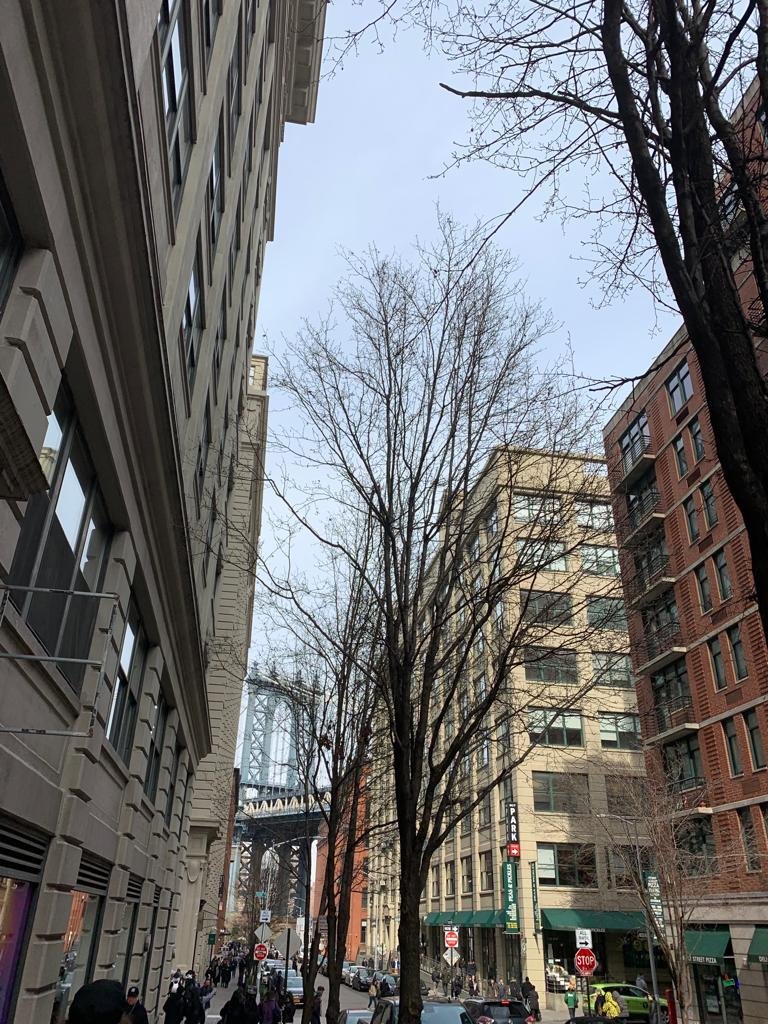 Here's another photo of a kind of bar that I found super tasty and that also doesn't exist like this in Germany-at least I've never seen it in Germany. He was super crispy and if you are ever in New York, I can only recommend it to you!:)
Admittedly, you can of course also order them to take home, which I also considered.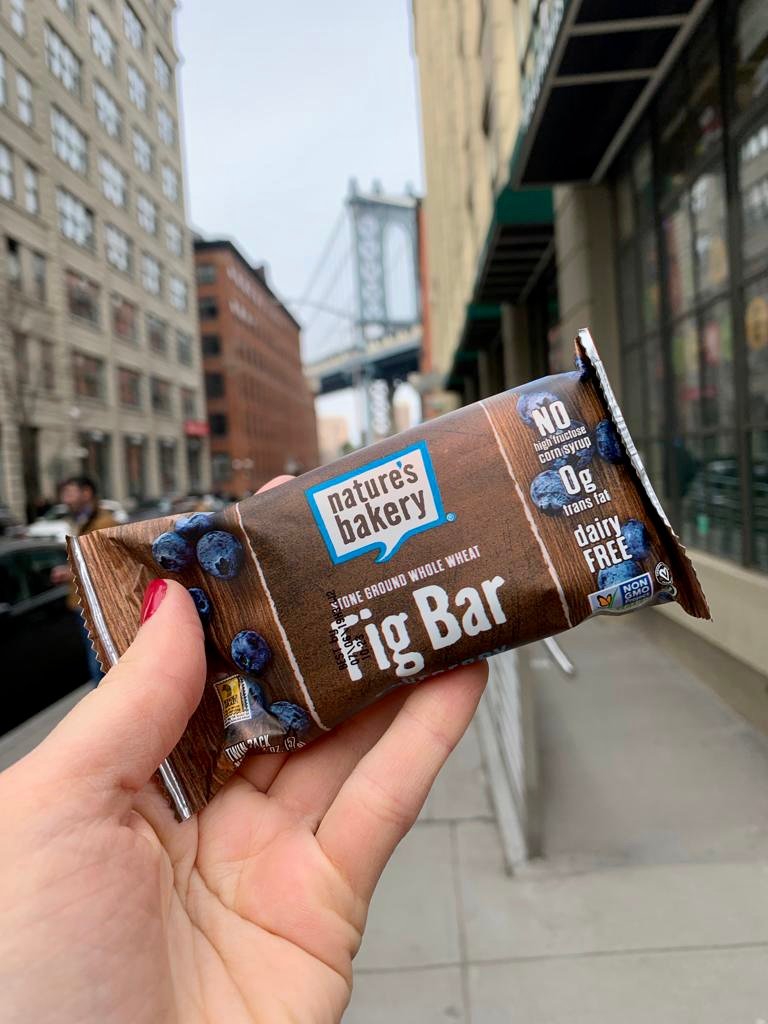 Brighton Beach
Immigrants from all parts of the former Soviet Union settled here on Brighton Beach. Russian is also spoken in some places. It is located at the end station of the Hochnahn and so we reached it relatively comfortably. What we also noticed: Here were significantly fewer tourists than at the Brooklyn Bridge - which is perhaps due to the one hour drive, or because everything is a bit more spacious. There is even a "St. Petersburg Bookstore"!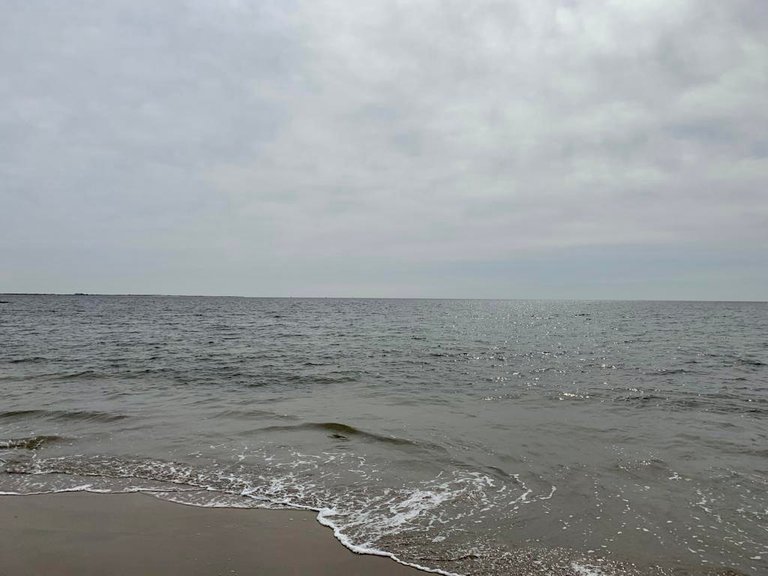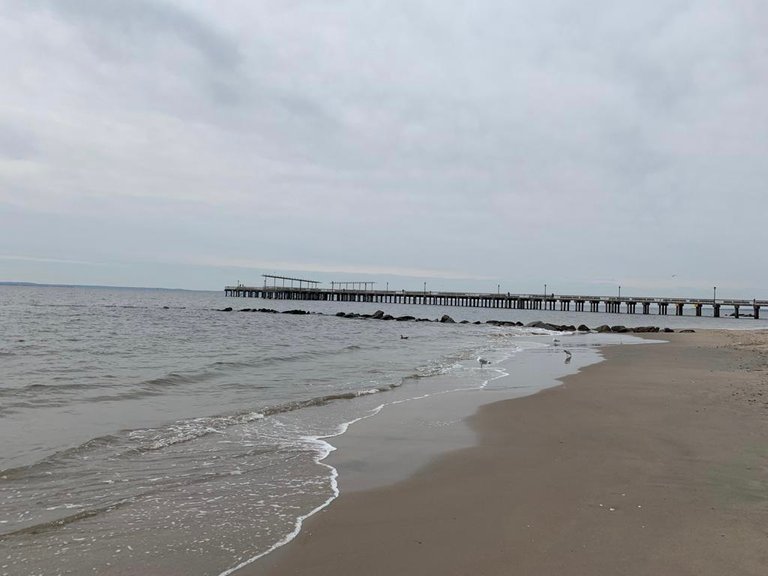 Nathan's shop on Brighton Beach
Later, we thought a perfect day in the city with the beautiful skyline would be topped off with a little beach walk- and headed to Brighton Beach! Here also some films were already shot, as you may know - eg Requiem for a dream or Two lovers. Unfortunately it was still a little cloudy, but we still found it beautiful. Later we got some hot dogs at Nathan's shop- we can recommend it very much! It takes about an hour to get there by Subway.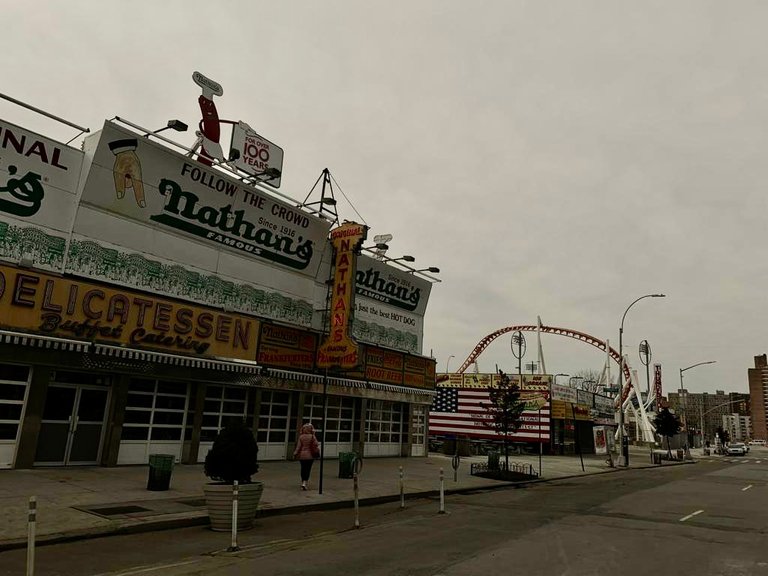 In 1916 the history of Nathan's Famous Store began with a single small hot dog stand, today it is a true force in the food business.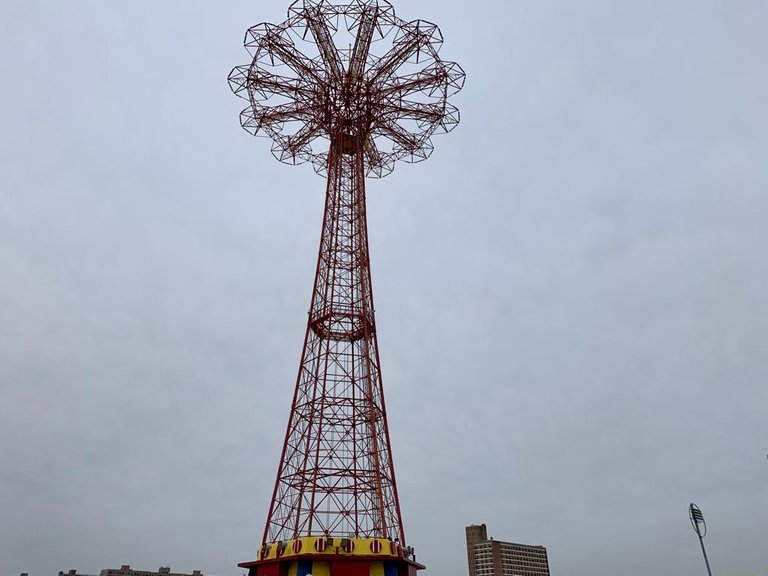 At the beach we even found some nice shells - how do you like them? I do not know why, but whenever I'm on vacation I have the need to take one, two shells on the beach, so to speak, as a souvenir of the vacation. Most of the time I do not do it, what if everyone would do it? Nevertheless, I have a few pictures for you.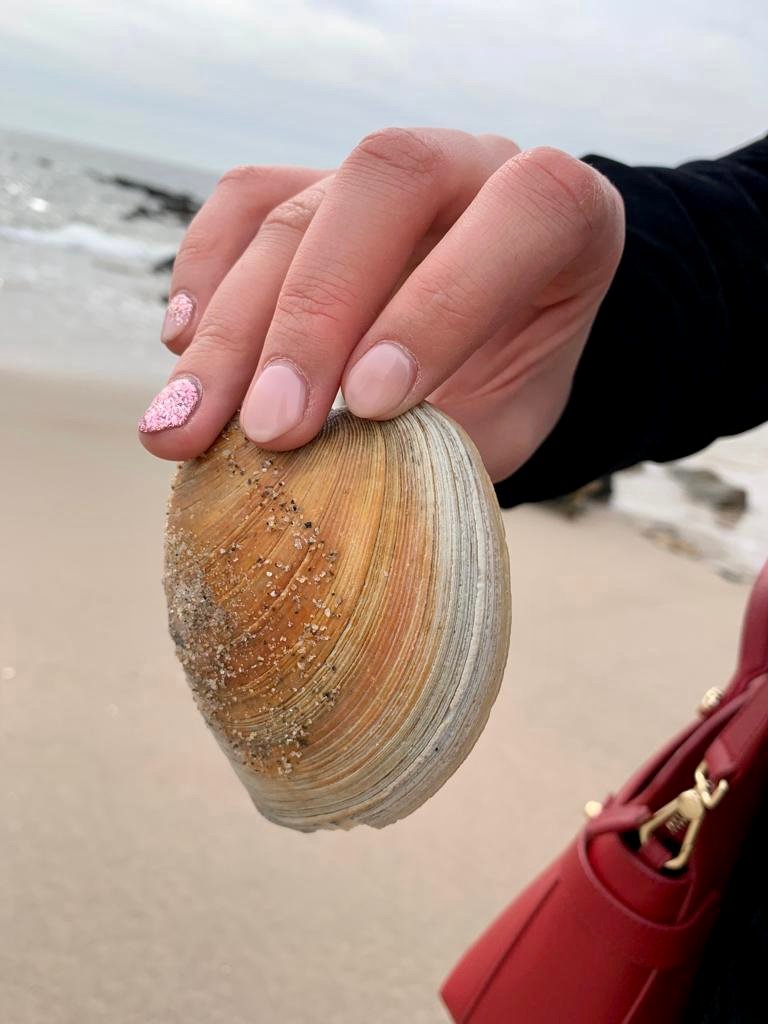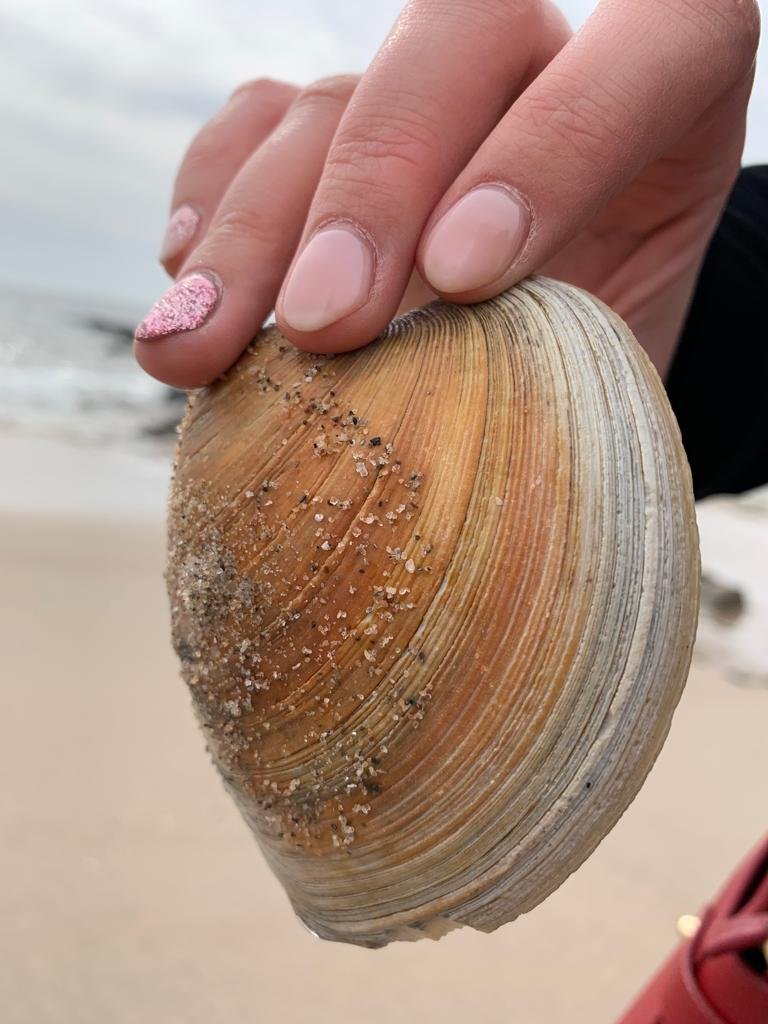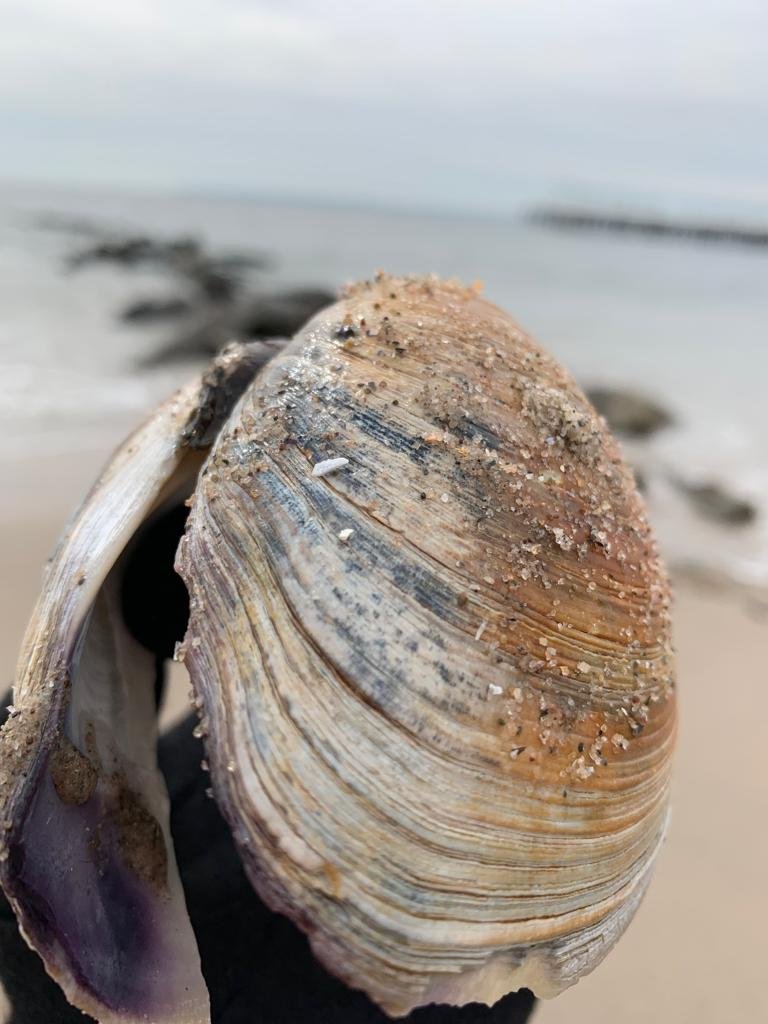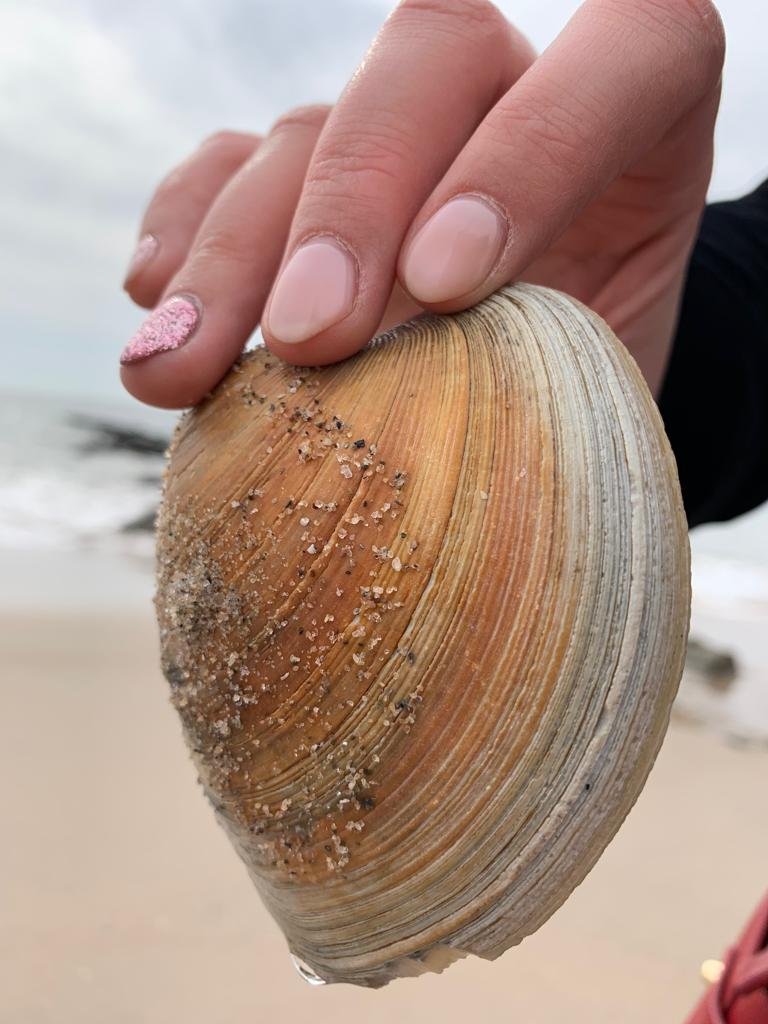 After some time on the beach, however, it was getting chilly and the wind was picking up, so we decided to head back to the hotel. We still had a whole week ahead of us:) The day was full of impressions for us- huge crowds and everything felt extra big- different from what we were used to, but very exciting.
This year I will absolutely love to travel to New York again, maybe in winter- they say that New York has a special flair in winter and skating in the middle of these high-rise buildings would also be a dream! :) Would you rather go there in summer or in winter? If you've been to New York before, do you have any other secret tips for beautiful corners?
I hope you enjoyed my post about the trip in New York. In the next posts I will show you more beautiful corners of this great city. I hope you have a nice day!
---
---