The Top of the Rock NYC Observation Deck with a 360° perspective - you will have a great view over "Green Lung", Empire State Building and Manhattan
Hey guys!
Today I want to take you further in my New York trip. For this we had the following day the Rockefeller Center in view. We had heard that there were many entertainment options and that you would have a great view over the city, which I was looking forward to make a few photos. On this day we had good weather. I was very happy about that, because we would have a great view. I was especially looking forward to enjoying the setting sun and perhaps a beautiful sunset with probably the most beautiful view of new york.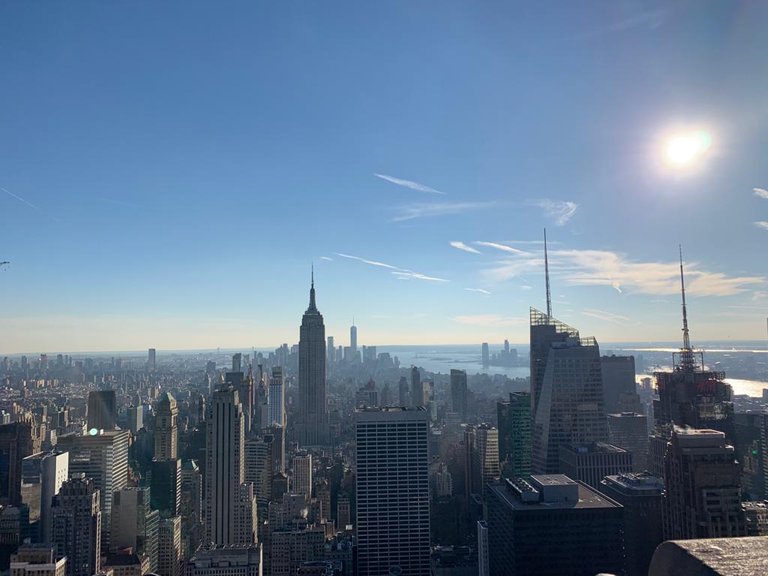 The Rockefeller Center Ice Rink - very small but best location you can imagine for skating!
The Rockefeller Center is probably one of the most famous buildings in New York. Not only, but also because of the view on the 70th floor. But I'll tell you more about that later. There is also an ice skating rink at Rockefeller Center. Around you are a lot of flags from different countries in the world. The ice rink, which was actually smaller than I imagined, has been there since 1936. It is in front of the Prometheus statue. In fact, it is so small that only 150 people can go on the ice at the same time. Although relatively expensive, I think it's definitely an experience worth skating here. However, the railway is only open from October to April. So if you want to skate there one day and are planning a visit, plan your New York trip during this period;) we were actually there during this period and also skated, but unfortunately I no longer have any photos when I go through my old smartphone found;) Forgive me;).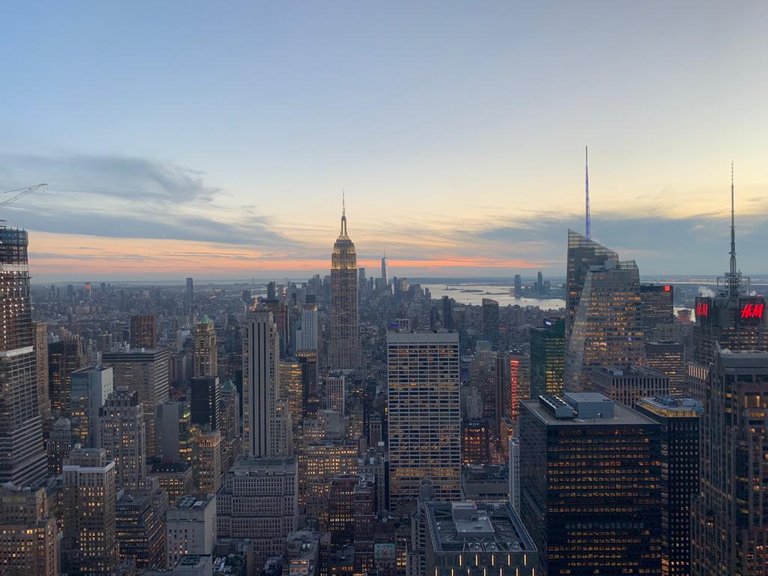 Manhattan, the heart of the "Big Apple"
But now back to the Rockefeller Center. It's not just a single building, but a whole complex of buildings. As centrally located as possible, in the borough of Manhattan.
What I first learned on my trip to New York: Manhattan is the most densely populated borough of New York City. Manhattan Island forms a large part of the district. It is surrounded by three rivers, the Hudson River, East River and Harlem River.
Have you ever been to Manhattan? I have to say it was an incredible feeling. Here you definitely realize how big the world is, what can be built and achieved. even if new york, admittedly, has certainly changed a lot in recent years. poverty is also not uncommon here. But Manhattan exudes that certain something. It will not be considered in vain
called the heart of the "Big Apple". It is an extremely important borough for New York City. Here you will find, among other things, the most important business, financial and cultural centers of the world.
rockefeller center is one of the landmarks of new york city. you can find so many others here:
the skyscrapers like the Empire State Building, the neon-lit Times Square and the theaters on Broadway.
okay, i've digressed again with my stories. but the next paragraph is about rockefeller center;)!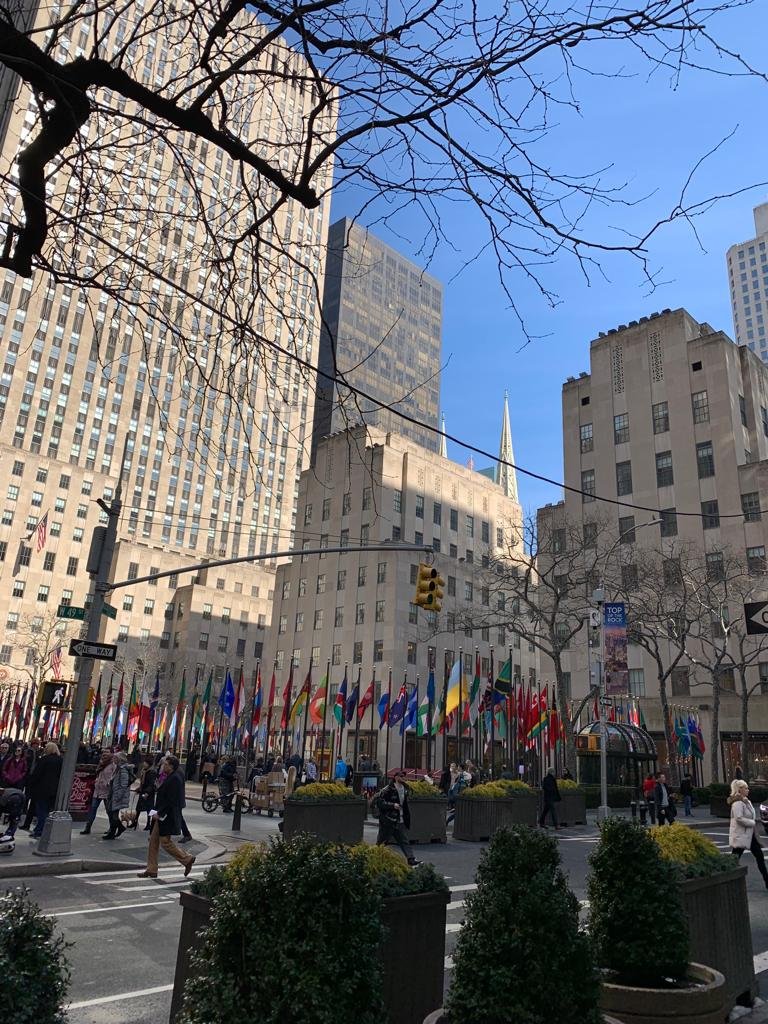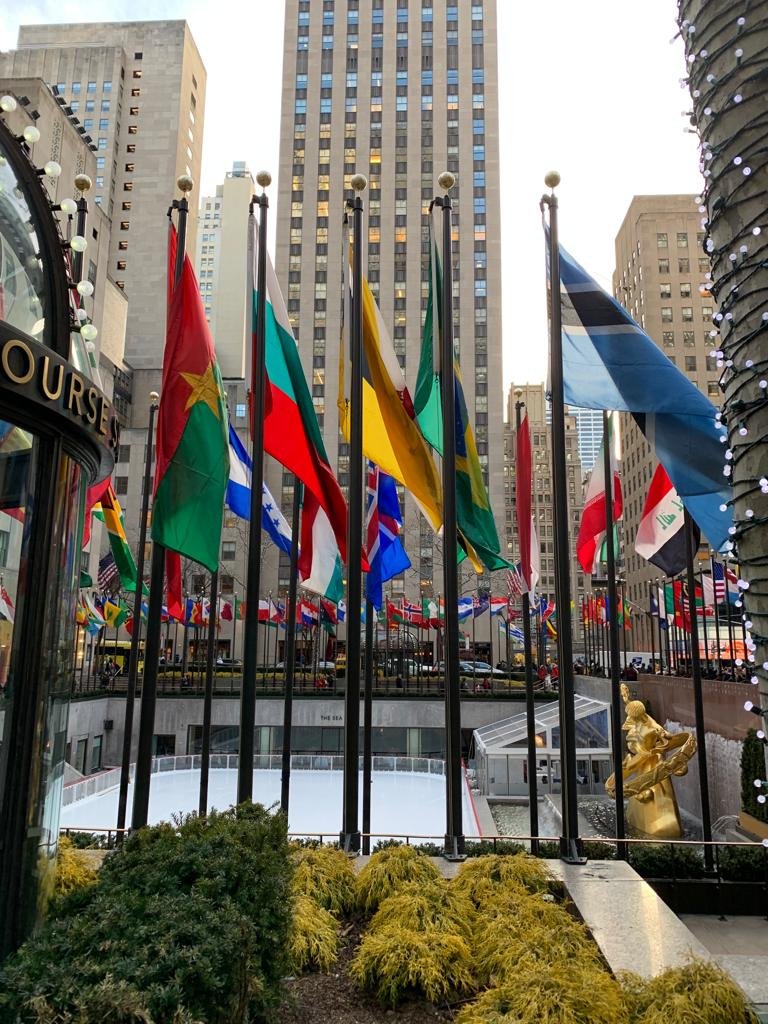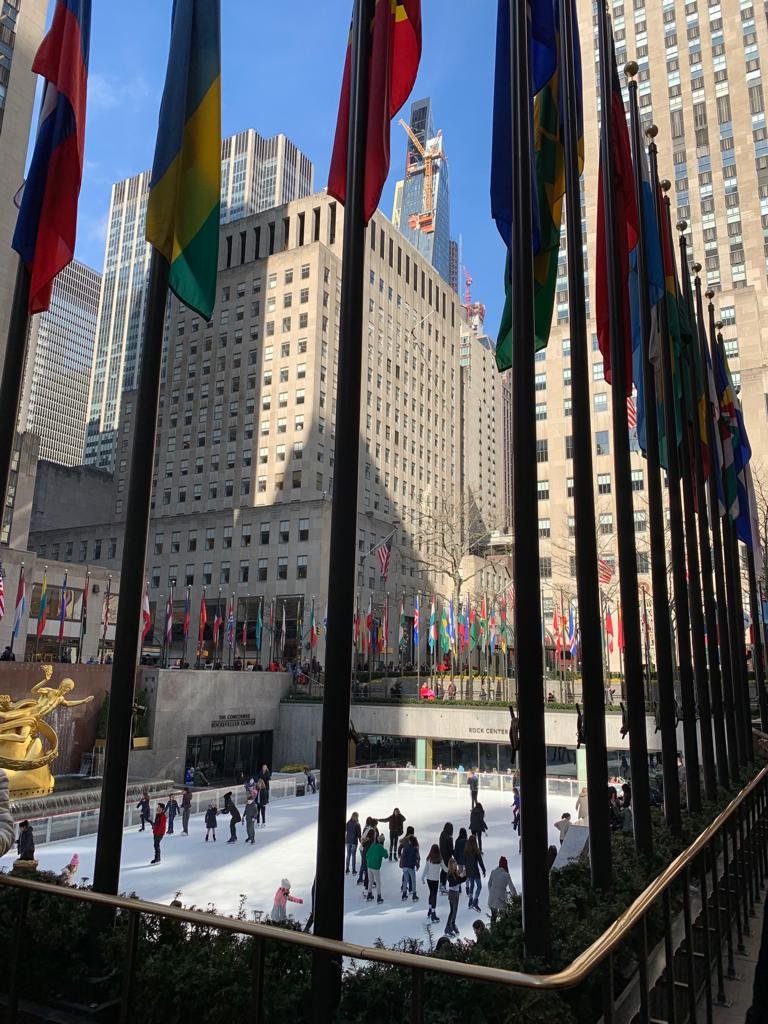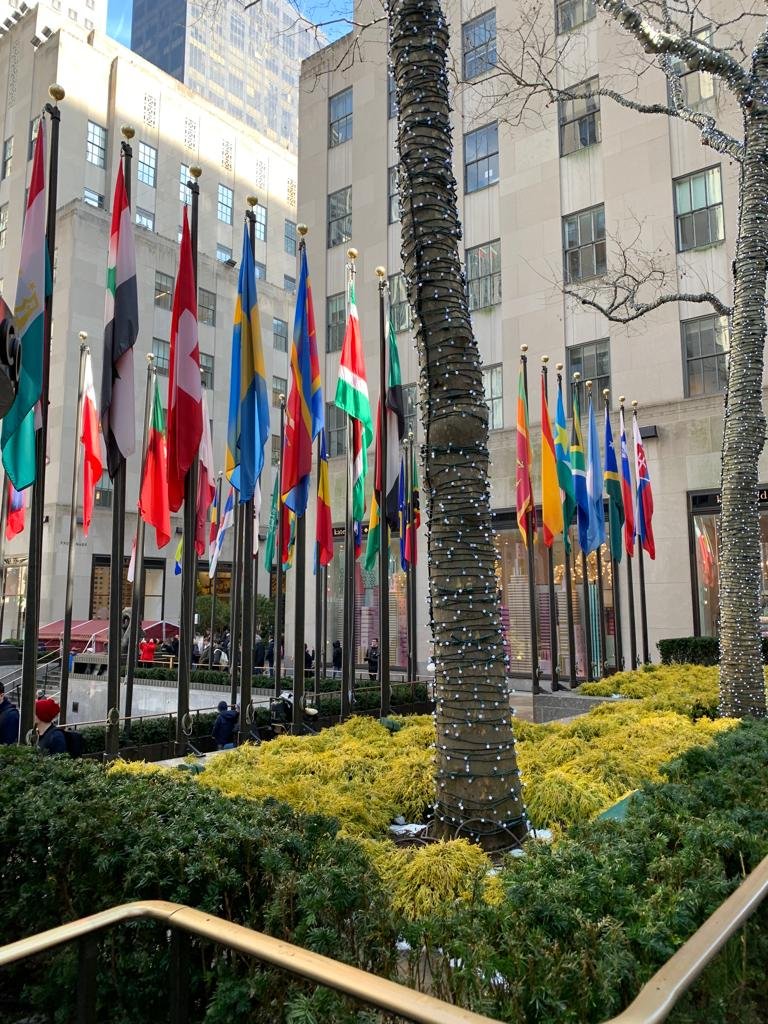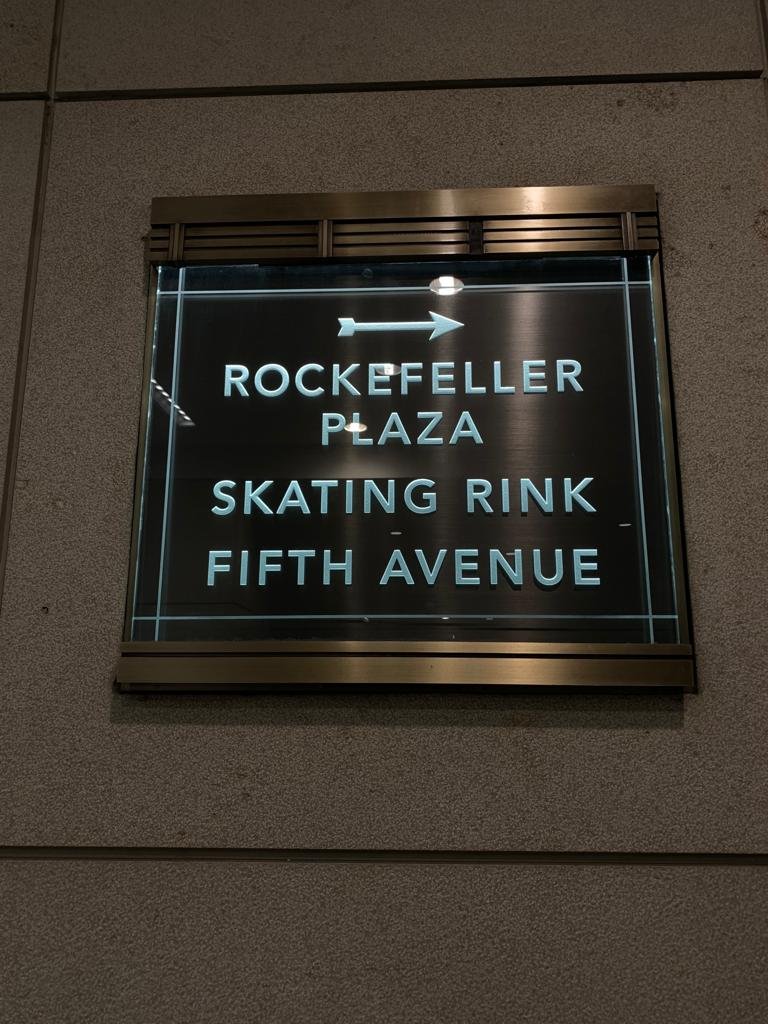 Top of the Rock NYC Observation Deck with 360° perspective
The Rockefeller Center complex consists of a total of 20 buildings. would you have thought so Before I flew to New York, I thought there were three or four big buildings. but 20?!
well, the complex is also spread over three blocks ;). The center includes many high-rise buildings, which can be found between Fifth Avenue and Avenue of the Americas (Sixth Avenue), West 47th Street and West 52nd Street. Yes, I had to google that again haha ​​;)
The tallest building in the center is the Comcast Building. It is 259 meters high and has a total of 70 floors. It is one of the tallest buildings in New York.
The observation deck, from which we had an incredible great view and waited for the sunset, is open daily from 10 a.m. to 10 p.m. we stayed there for more than 2 hours. We weren't full of the view either! there's a lot to walk around there, the deck is bigger than i initially imagined. I think in the morning you will find even fewer tourists there, but I found that it wasn't overcrowded. it's really great that you have the opportunity here to experience new york from a 360° perspective. and that at a height of 259 meters! on the 70th floor :) it's a terrace surrounded by glass windows, which isn't a bad thing, the windows are very clean.
In the meantime, in 1986, the terrace was closed. Only in 2005 did it reopen to tourists.
You can also book tours here and there are headphones, but we didn't book a tour because we wanted to be more flexible.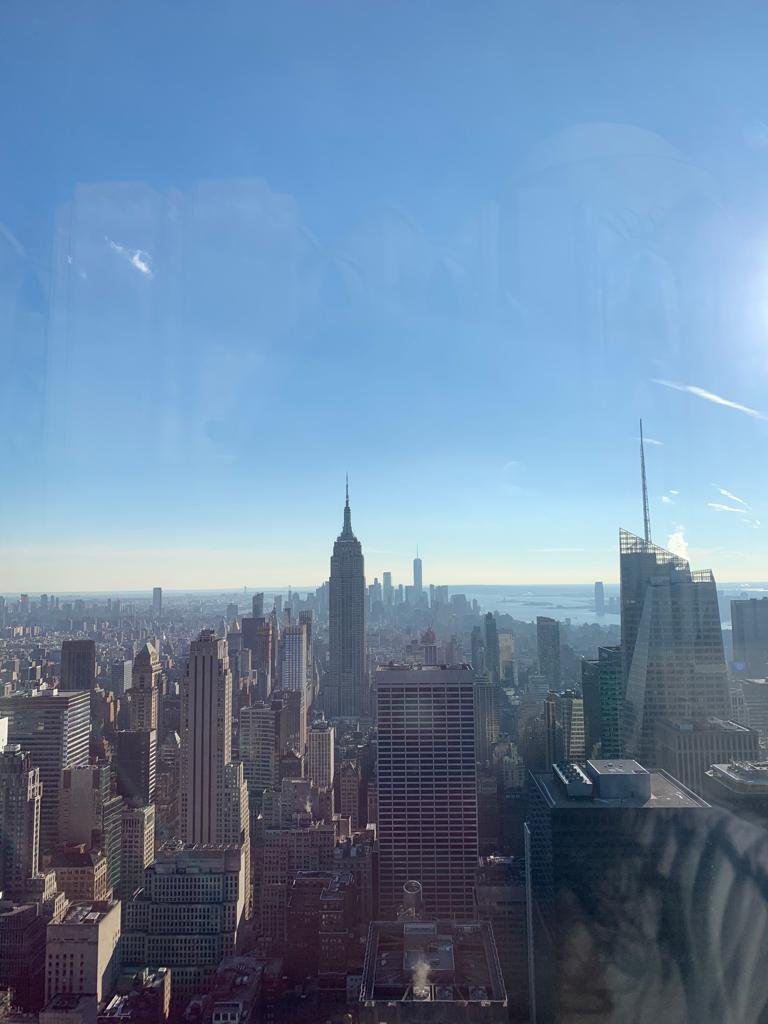 View from the Rockefeller Observation Deck. From here you can see the Empire State building well, I think from here you also have the most beautiful view of the city of New York. or do you know of even more beautiful viewing platforms or secret places on roofs in new york?:)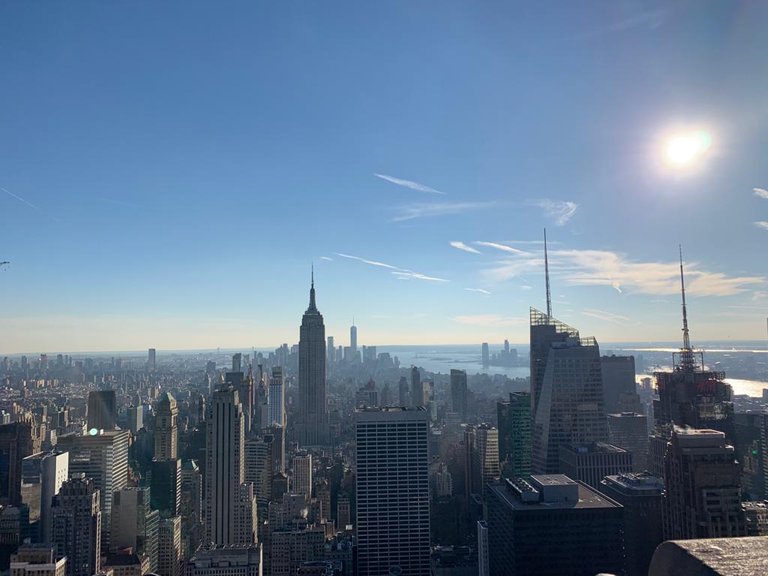 You will have a view of New York's green lungs from the Platform
What makes the observation deck different from other observation decks (I haven't actually been to any other, although I did some research beforehand to find out where the best views are and browsed the information center a bit) is that the Top of the Rock is relatively close to Central Park. That's why you have a view of New York's green lungs from the platform.
The "Green Lung" - that's what Central Park in New York is also called. It is a landscaped park located right in the center of Manhattan between 5th and 8th Avenues.
After it got a bit too cold for us on the terrace, we went up to the 67th and once to the 69th floor to warm up. From here you can also enjoy the view from inside. Although through panoramic windows. But at least ;)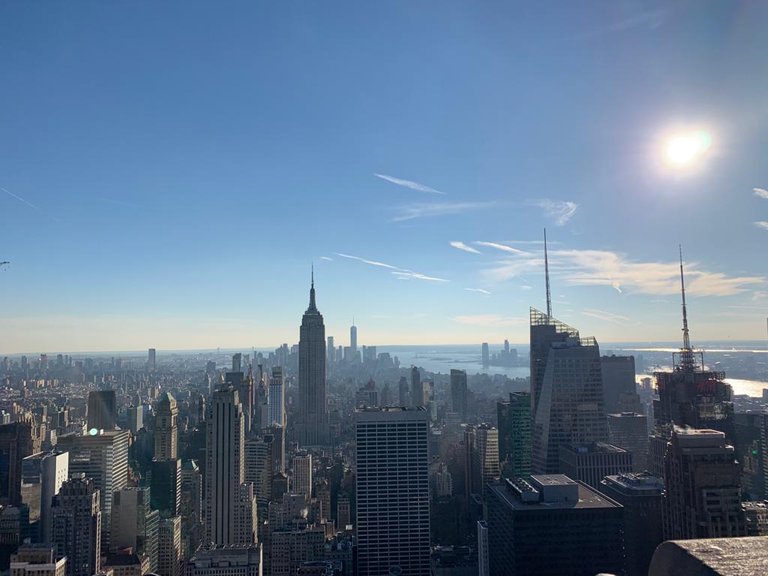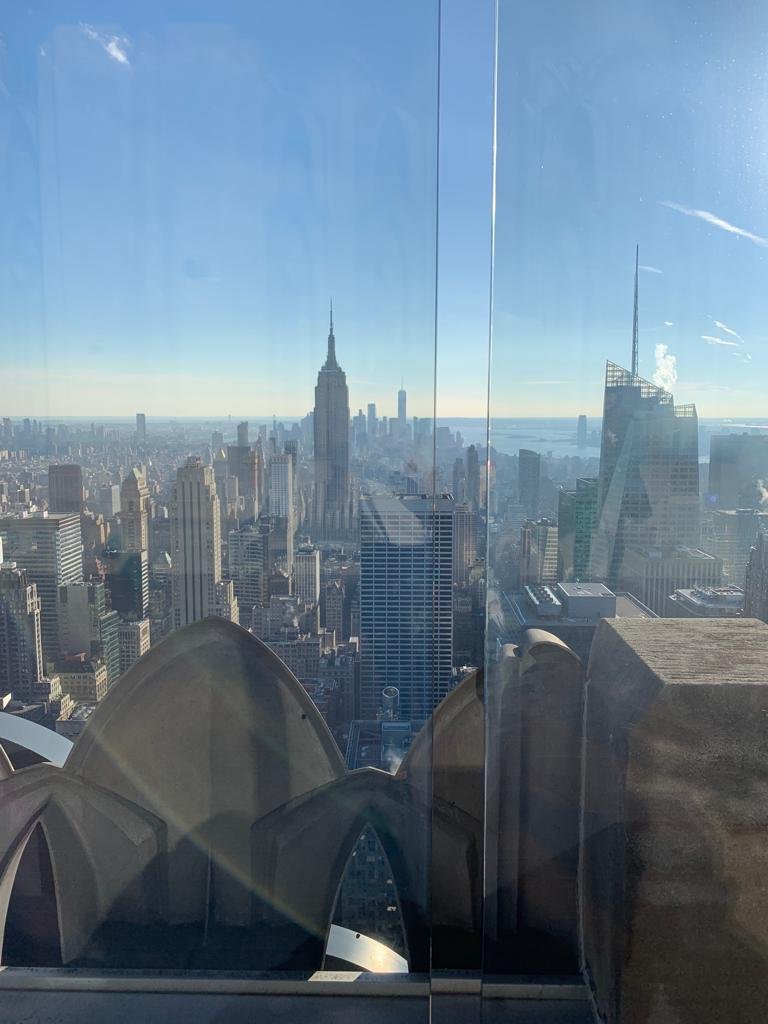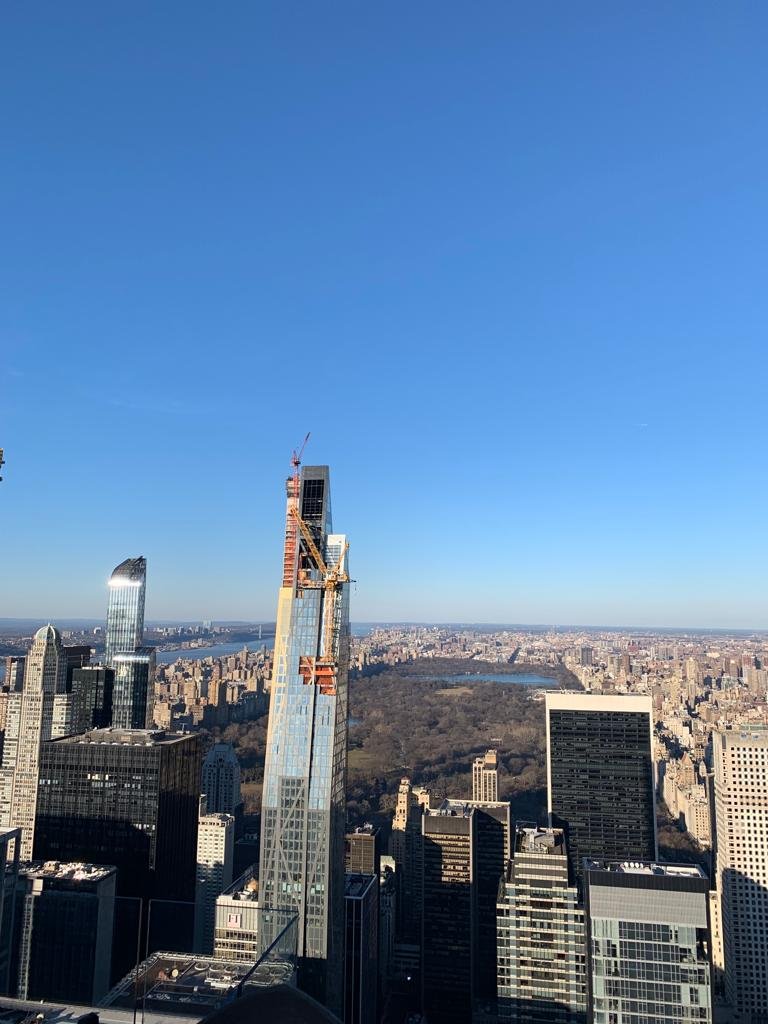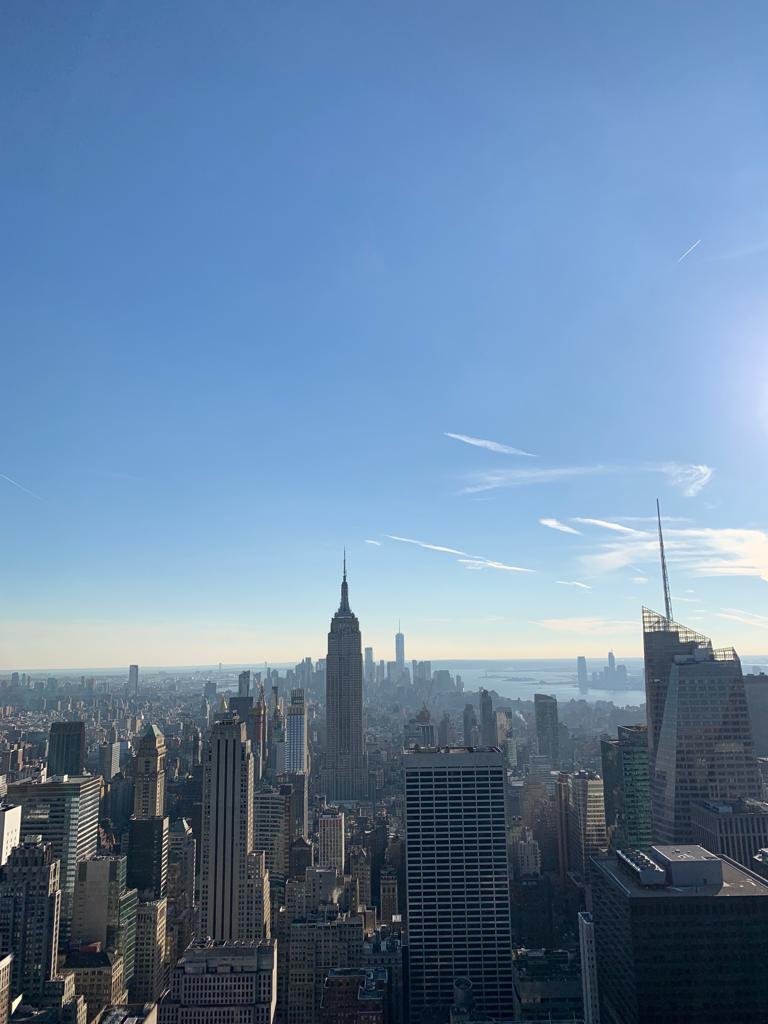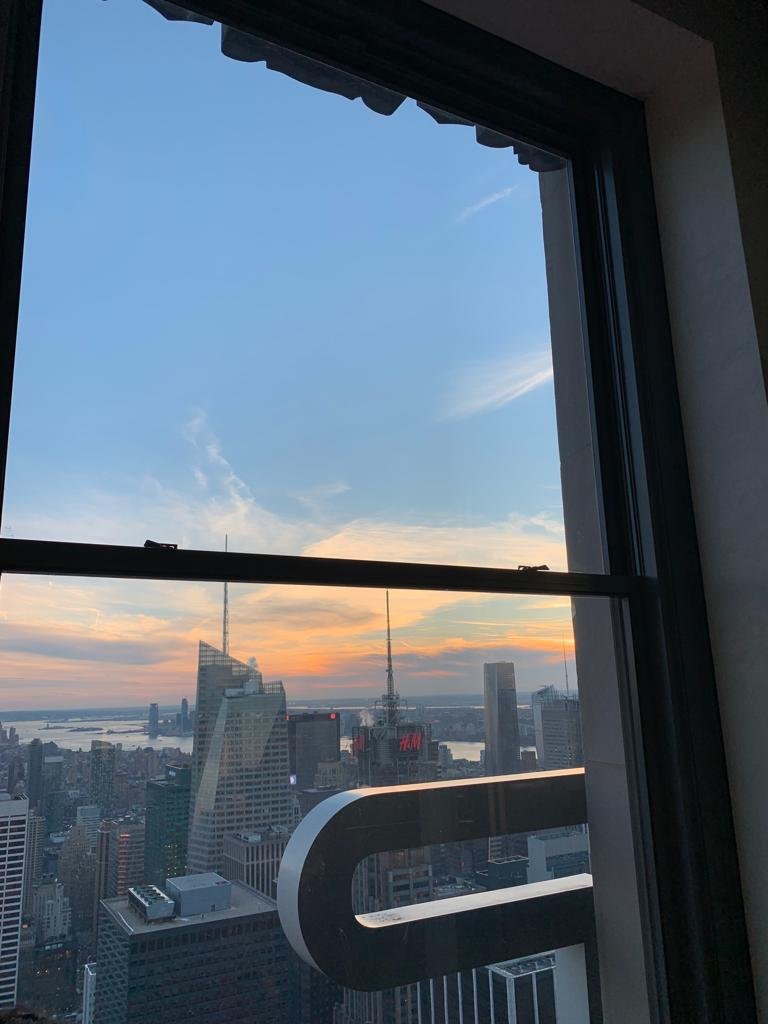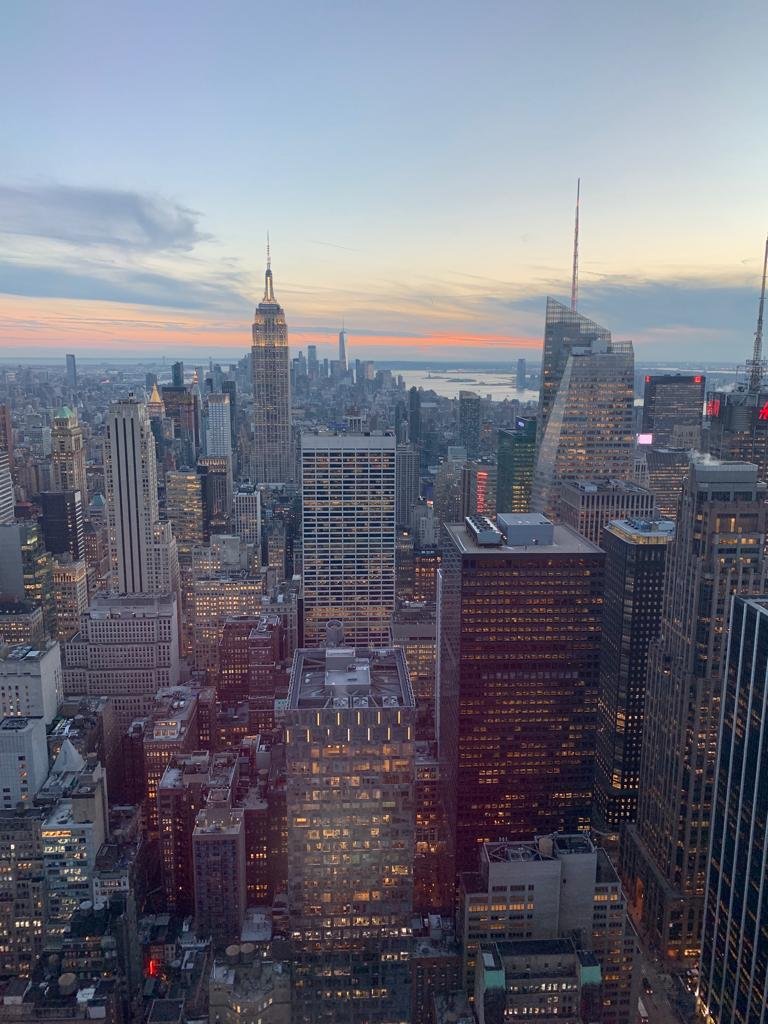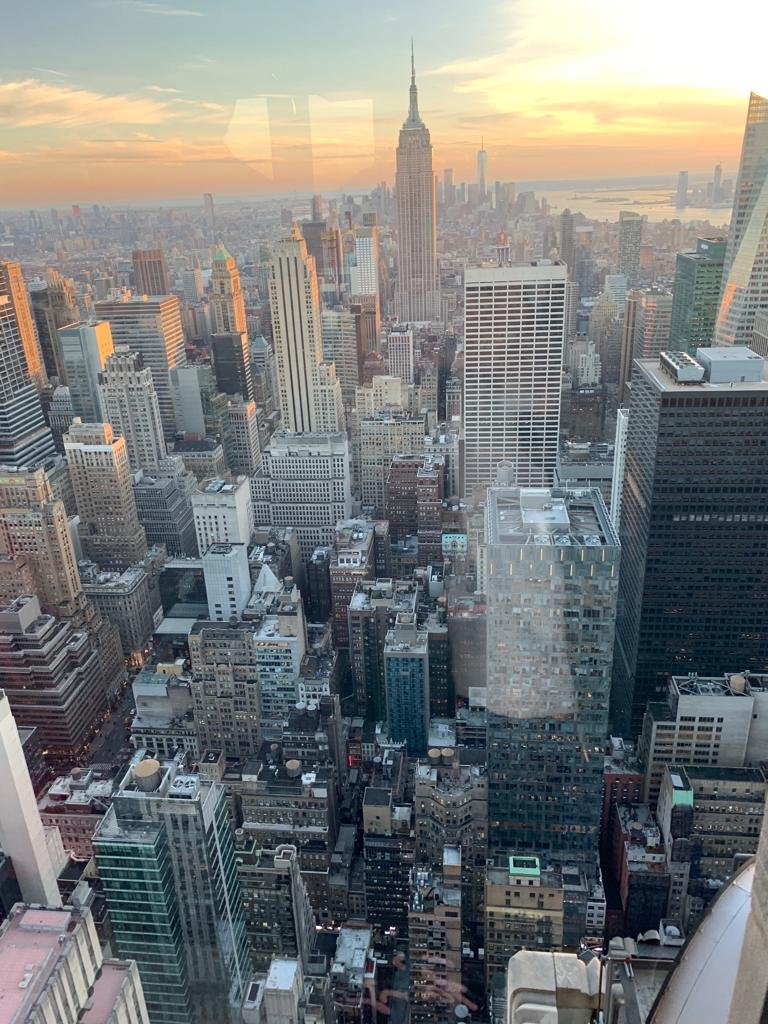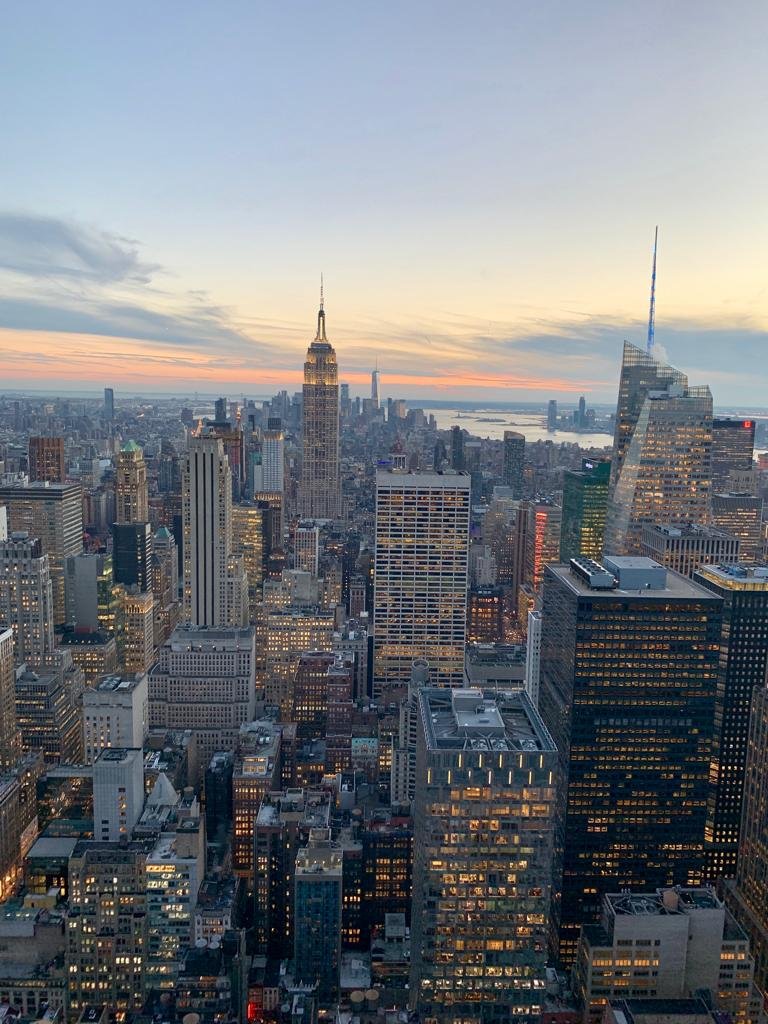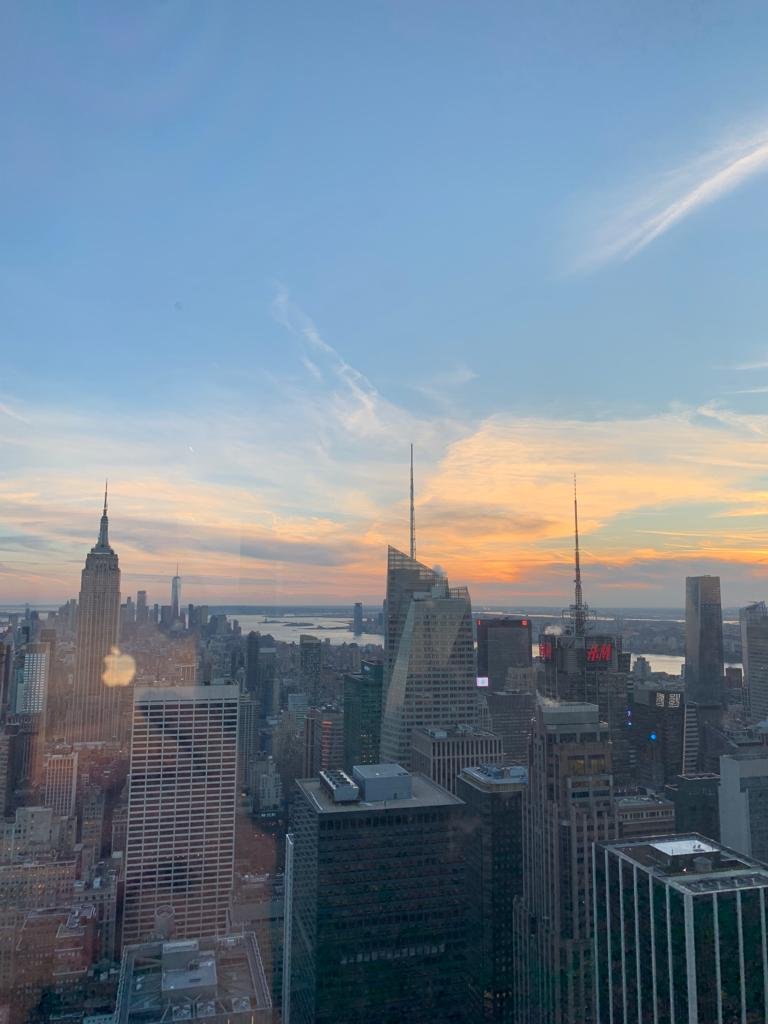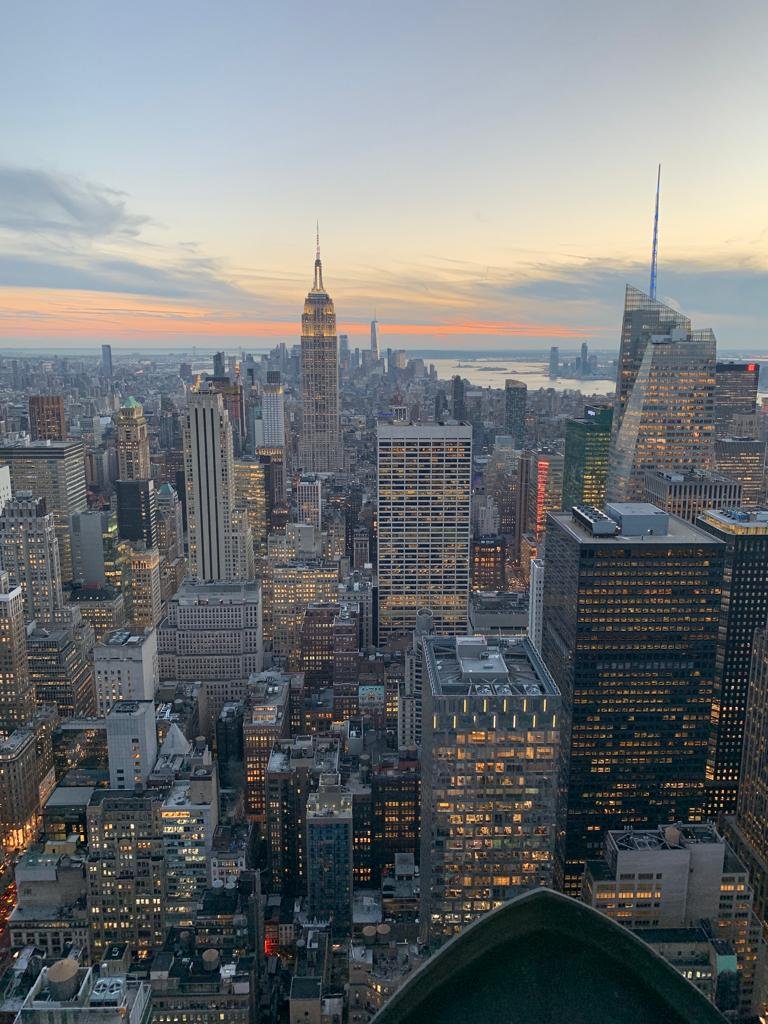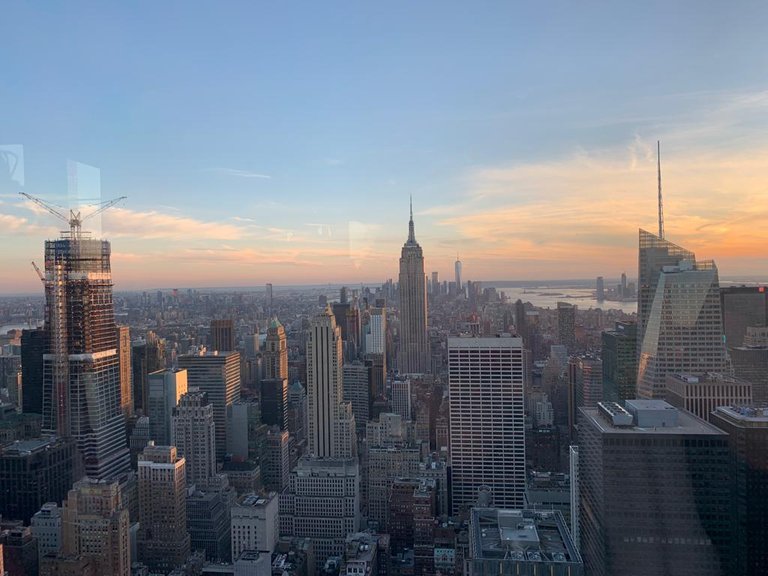 No panes of glass on the top deck
I hope you enjoyed my post on this incredible viewing platform. I have to say: It's definitely worth it, I can recommend a visit without reservation. The deck opens regardless of the weather, but if the weather is bad you can't expect a refund, which I think is normal ;). And there is even free wifi! The main entrance to the Top of the Rock Observation Deck is on 50th Street between Fifth and Sixth Avenues. My tip: if you want to take particularly great photos, wait until you have reached the top - because then there are no longer any panes of glass that I just mentioned. The top deck is really the most beautiful :) the view is not clouded by panes. i can also recommend the city pass, with it you don't have to stand in line.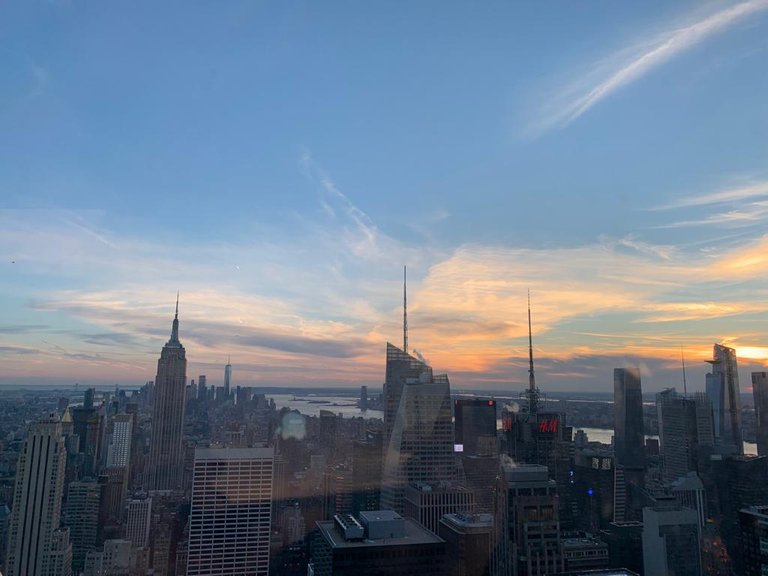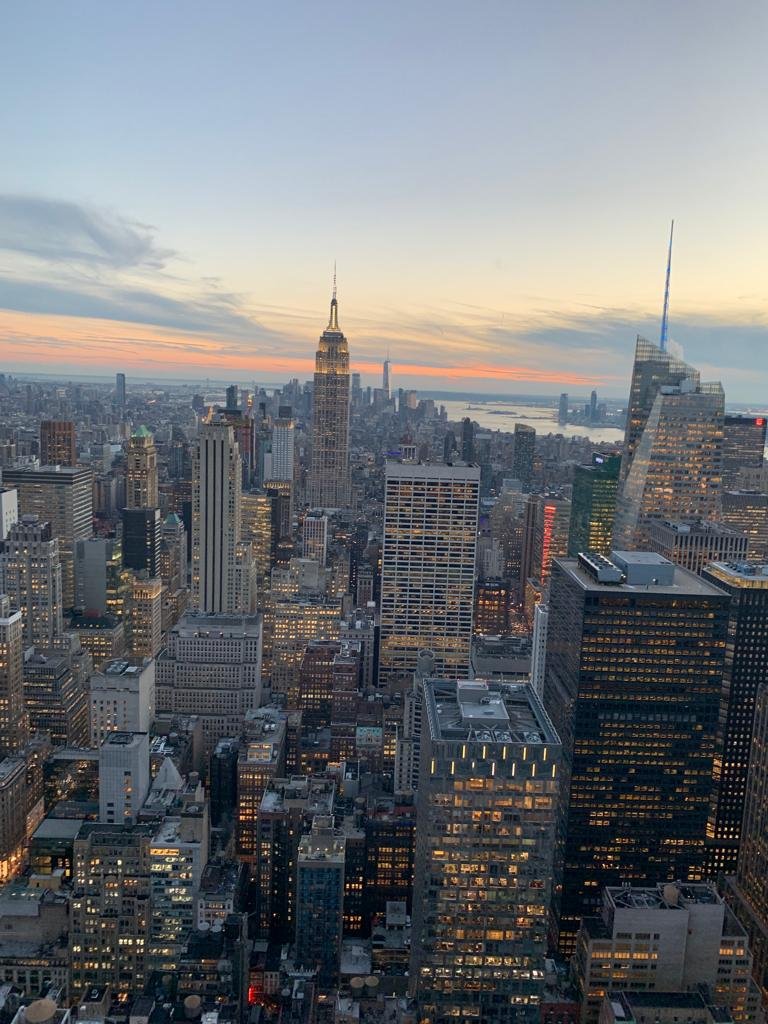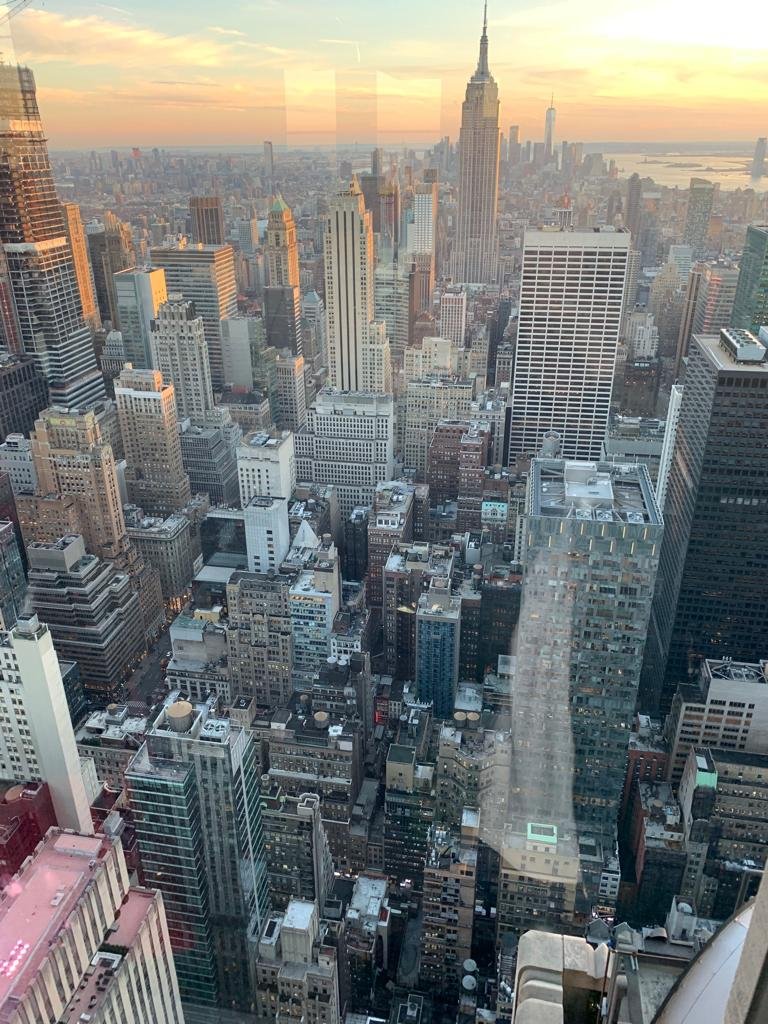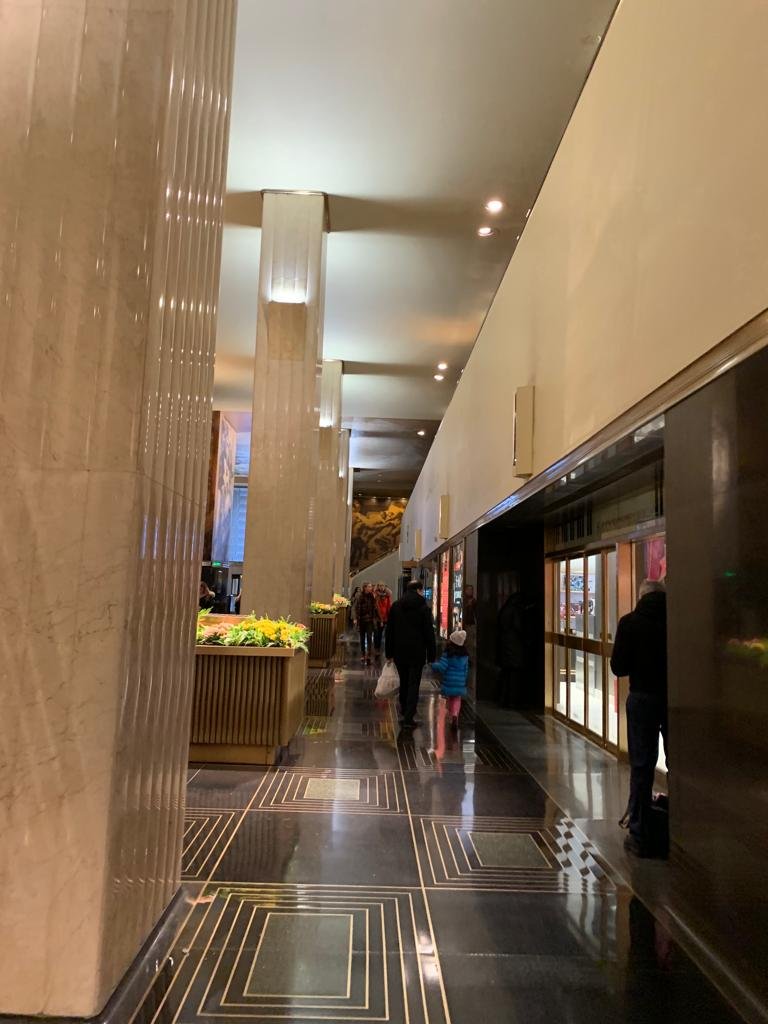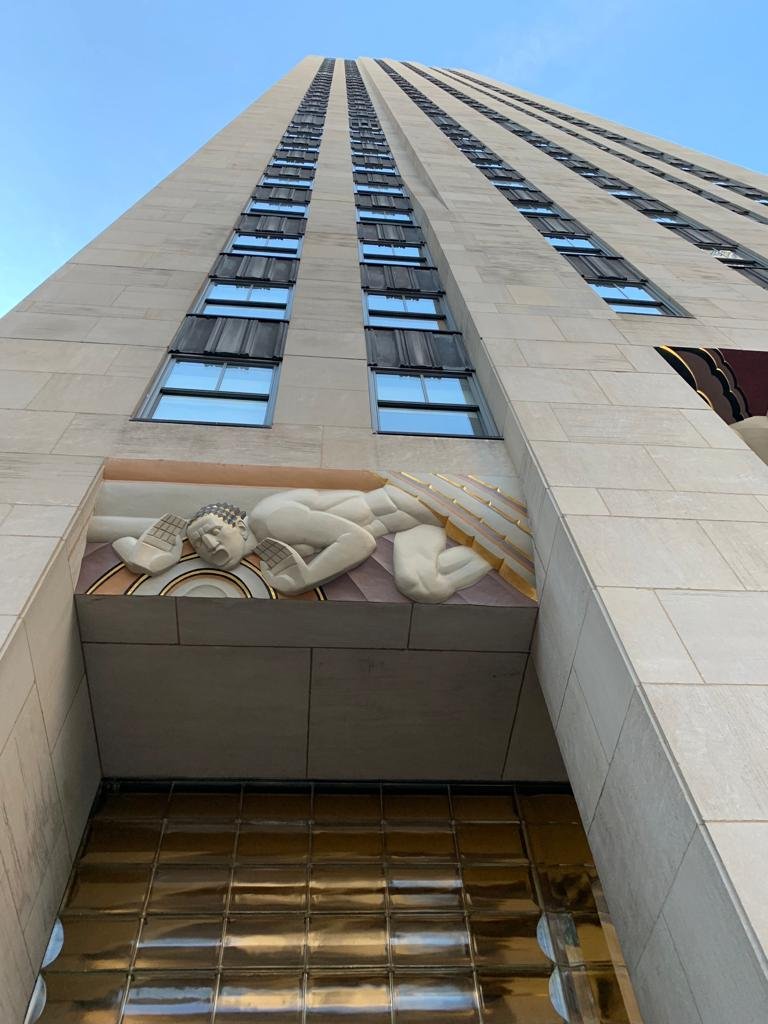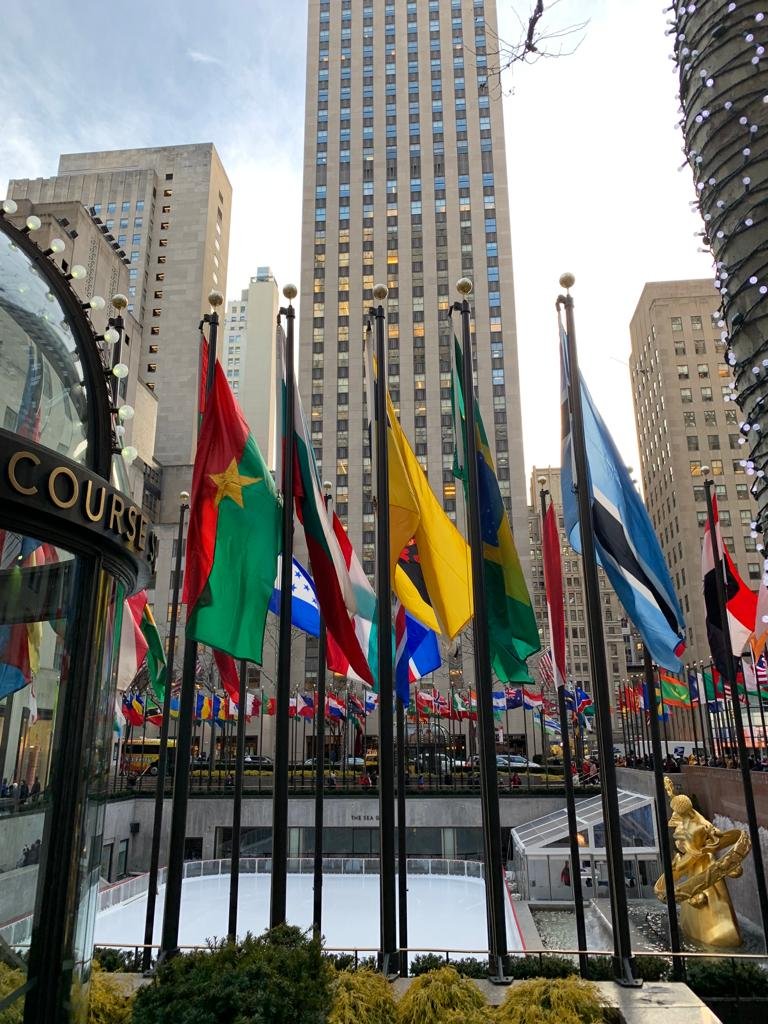 ---
---