The Metropolitan Museum of Art in New York with the Temple of Dendur as a gift and paintings by Monet
Hello Travel lovers!
Have you ever been to New York? If so, maybe you have also made a trip to the Metropolitan Museum- "The Met in New york City". Today I would like to tell you a little bit about it, because it was a great experience for me and the friend with whom I was there. It's the biggest art museum in the US - art lovers will get their money's worth here. Already from the outside it looks very impressive, but also inside it lacks nothing.
The Temple of Dendur and its rescue from sinking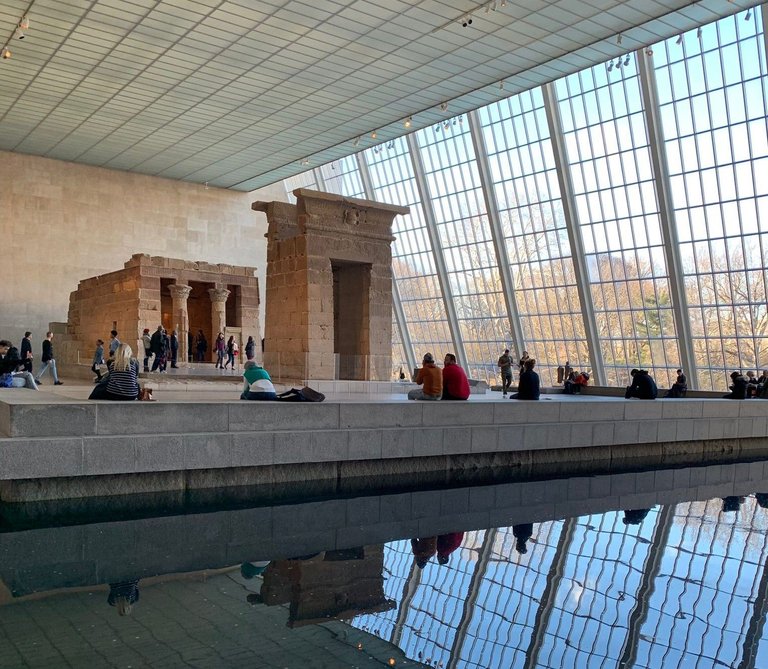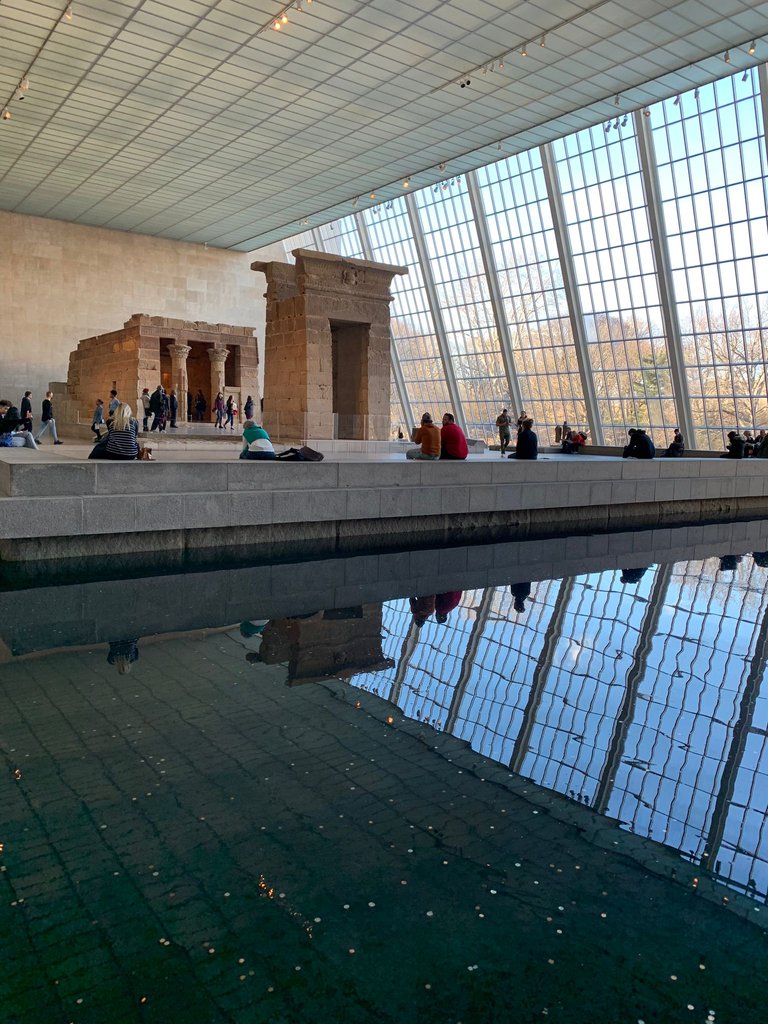 It is located directly on fifth Avenue in the upper eastside in Manhattan close to Central Park and is part of the Museum Mile - so you can also get there by public transport.
The first large hall you enter is the central hall of the museum, also called the "Great Hall." Here you can see the Charles Engelhard Court in the American wing, which has a large imposing glass ceiling. The Temple of Dendur (in the photo above) was given to the U.S. by Egypt as a gift of gratitude for helping to preserve the Nubian monuments. If it had not been demolished at that time, it would have been flooded by the Nile. Of course, at first sight it looks a bit small, we had imagined it a bit bigger, nevertheless, it has all the important parts what makes a temple: a pronaos, a gate, a sanctuary and a sacrificial chamber. In case you are wondering what a pronaos is, this is the vestibule in Greek temples, through which you enter the actual cult hall, which is called Naos. The columns have small plant capitals and there are wall reliefs that see the pharaoh making offerings to the gods. I also believe that this temple has attracted a particularly large number of tourists, the Sackler Wing (the wing of the museum that houses this temple) is very popular judging by all the visitors who flocked there like us.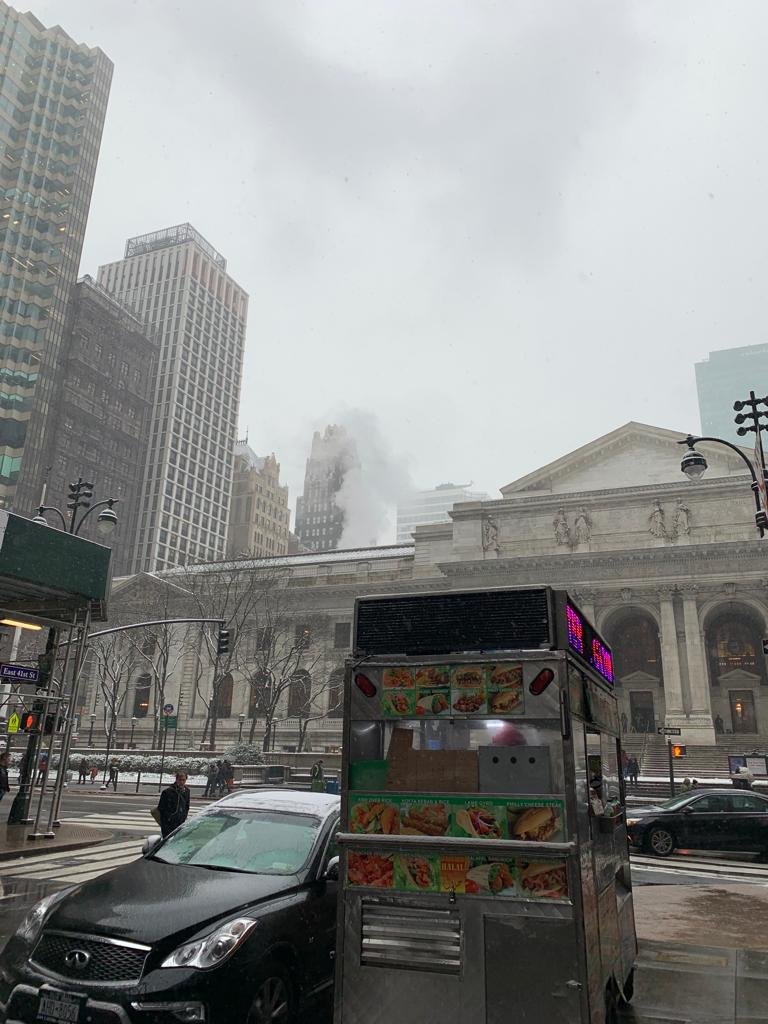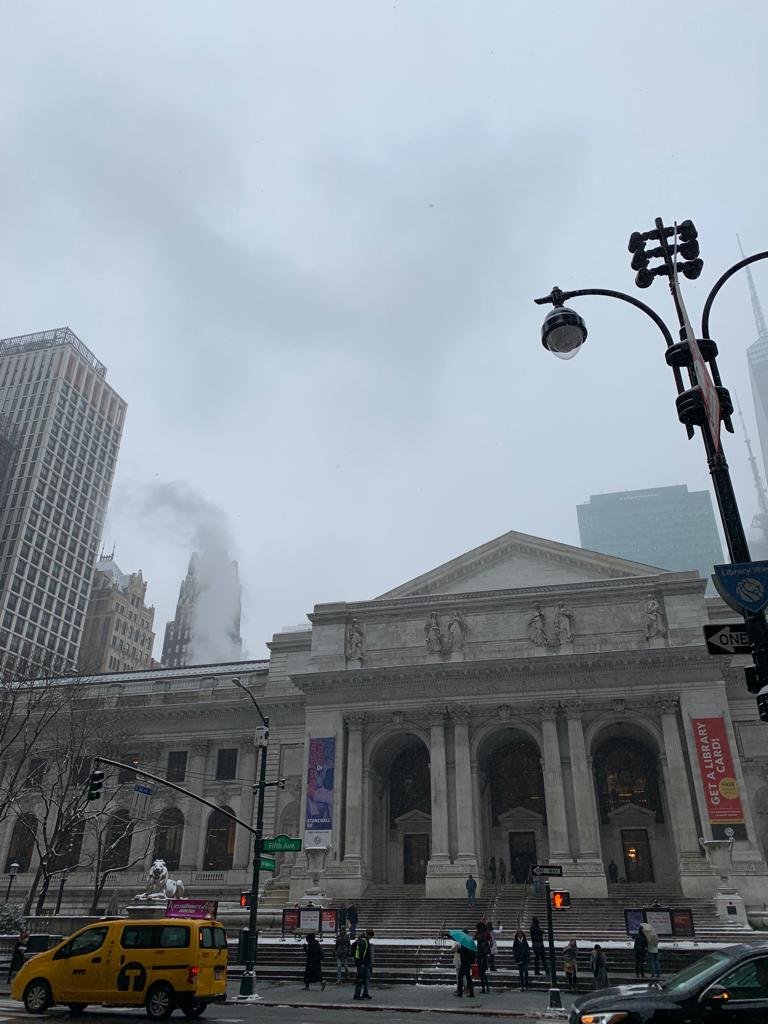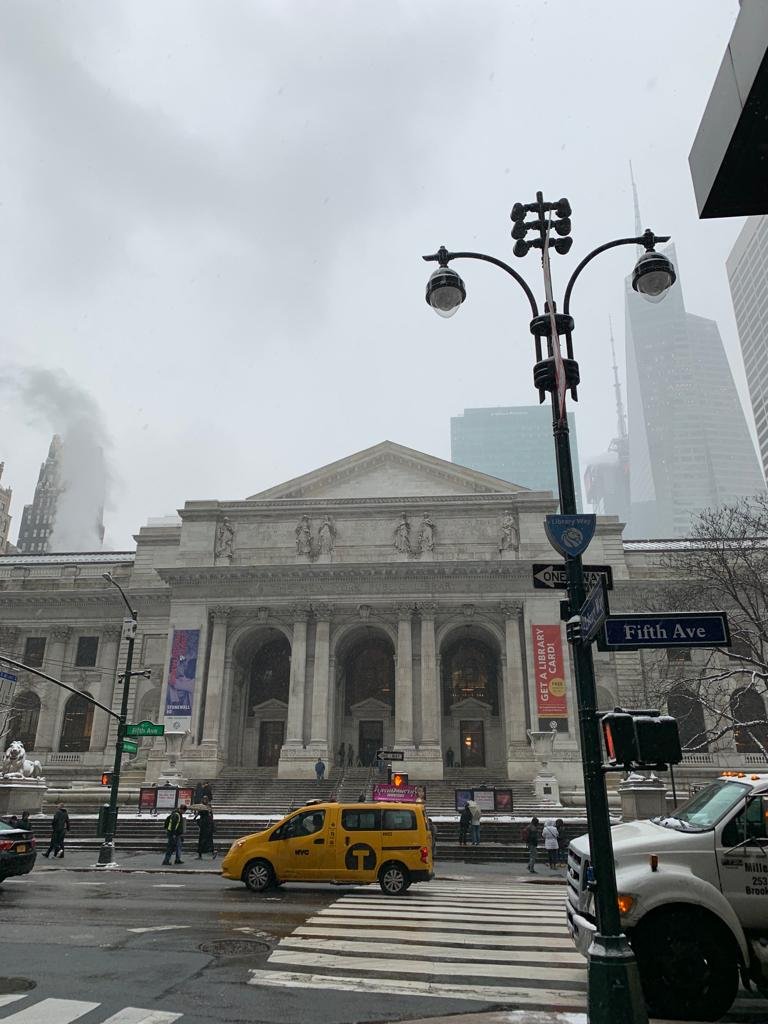 More than 2 million works of art are exhibited here in seventeen different departments. There are so many works of art: from ancient Egypt, from antiquity from Europe and of course from America. Besides, there are even pieces from Islamic African and Asian art. It is built of a gray sandstone facade and there are other extensions into Central Park. Only about 1/4 can be shown at once.
The museum was founded around 1870 and opened ten years later. Here there are so-called "alternating exhibitions", the exhibits are exchanged from time to time, a good idea or? So you can show all the works of art.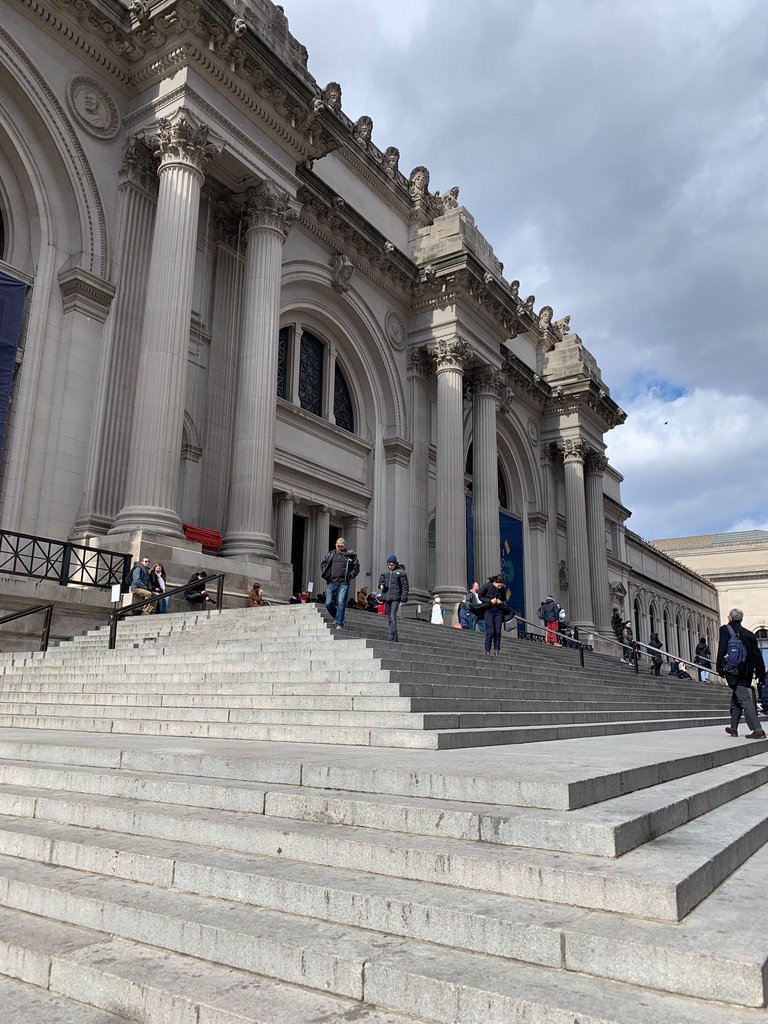 Here you can see another photo when we went out again, the weather had brightened up a bit.
The changing exhibitions and their painters
Here you can see my favorite painting (of the paintings I saw that day)- as below is another also by Claude Monet. It is painted in oil on canvas and shows a summer scene on the Norman Channel coast in Saint Address. I guess one is not quite sure who the people in the painting are, but suspects that the man may be Monet's father. Their relationship was probably not the best. In the way it was painted, it leans heavily on Impressionism.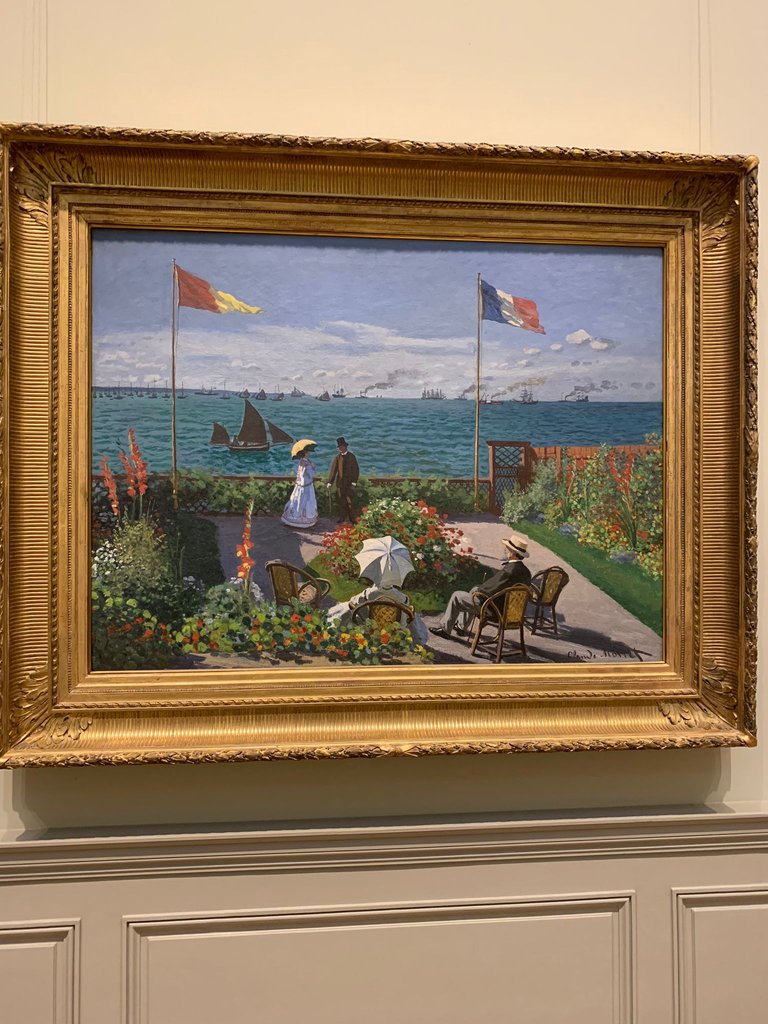 Here you can also see a very famous picture, namely the painting "Bouquet of Sunflowers" by Claude Monet. Monet was often drawn to nature at an early age, and so he also painted something close to nature here. He painted it in 1880 and to see a white vase with sunflowers on a red tablecloth.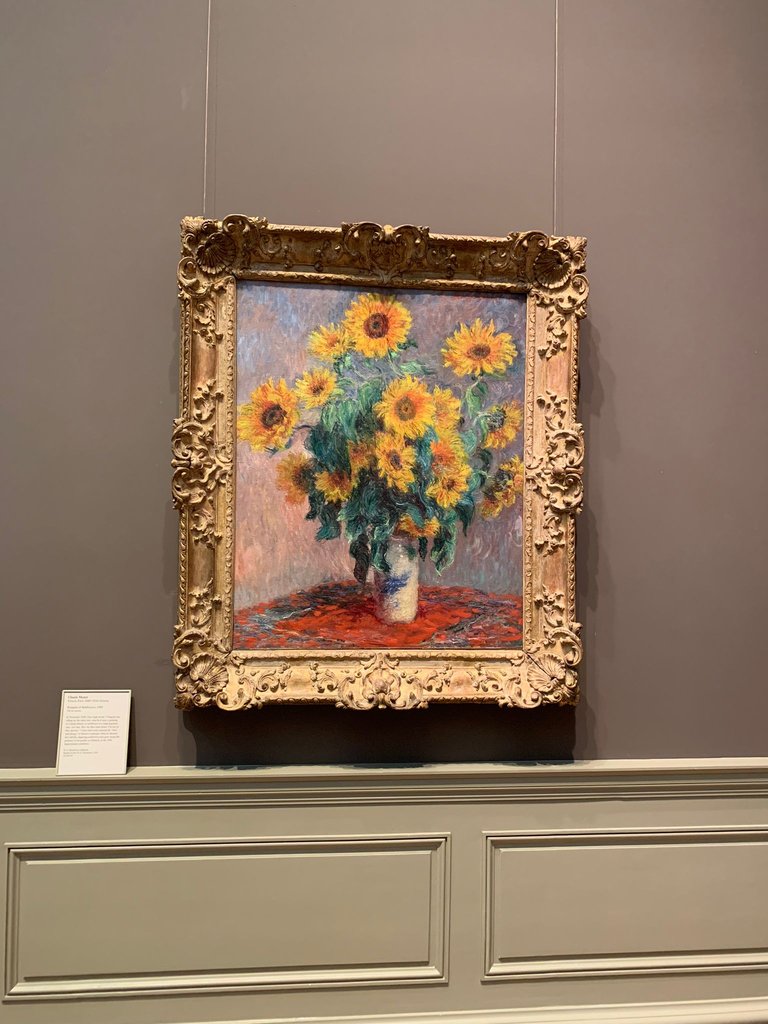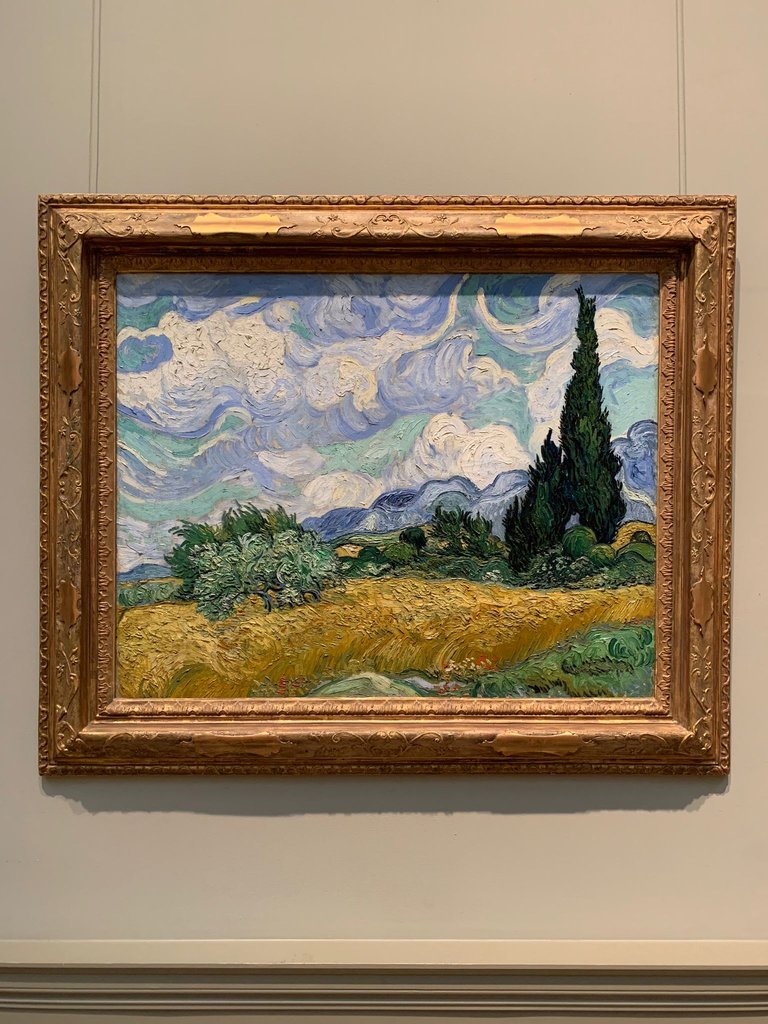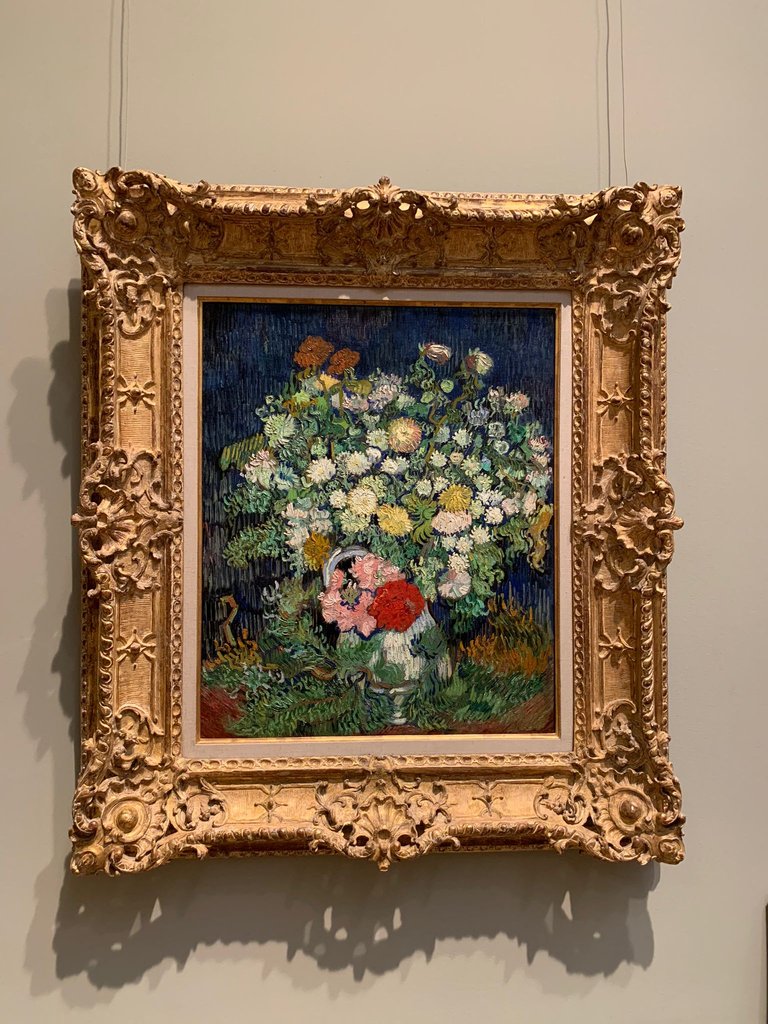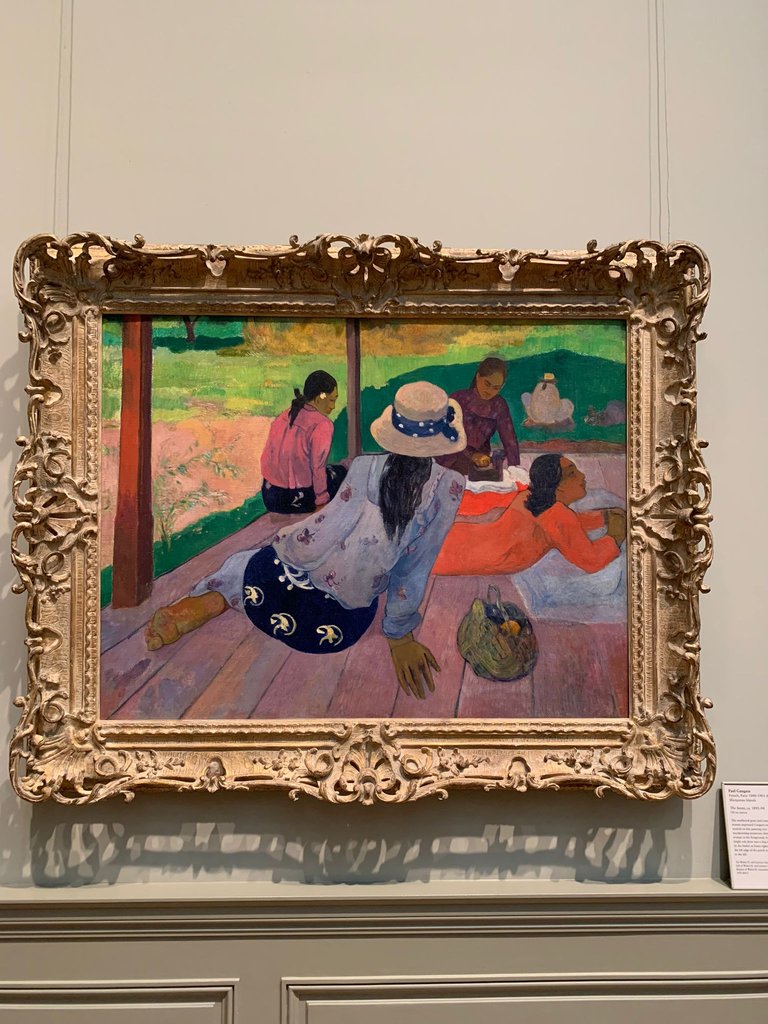 Here you can see, as even further below, a painting by paul Gauguin showing two women posing for the painter or the photographer. Fittingly, it bears the name "Two women". They are sitting on the porch of a house.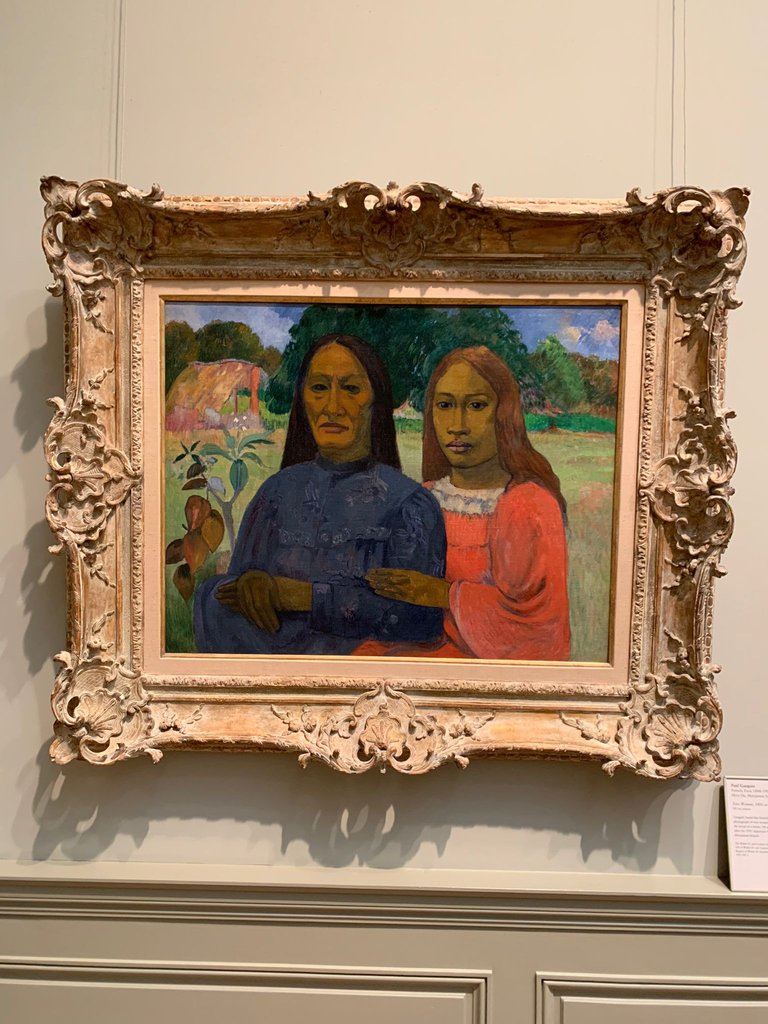 This portrait was painted by the painter Ilia Efimovich Repin, it shows the Russian author Vsevolod Garshin, who at that time had written many short stories. In them he expressed his deepest dislike for evil and his love for beauty. The two became friends, so he was portrayed by Repin. Four years later Garshin died.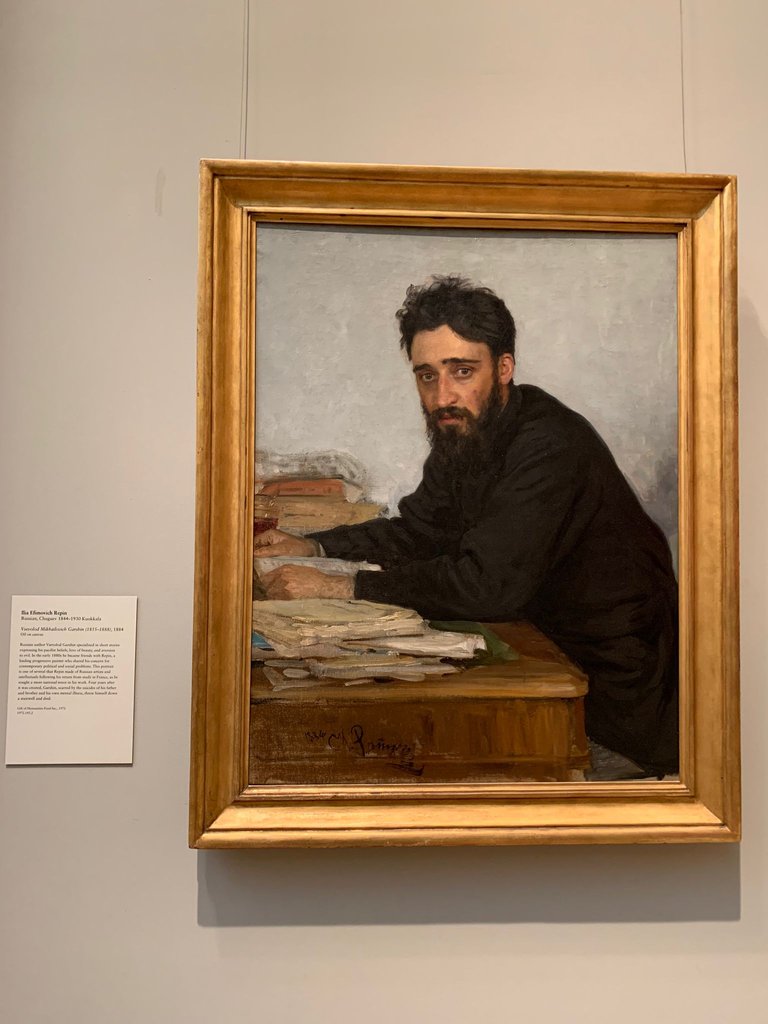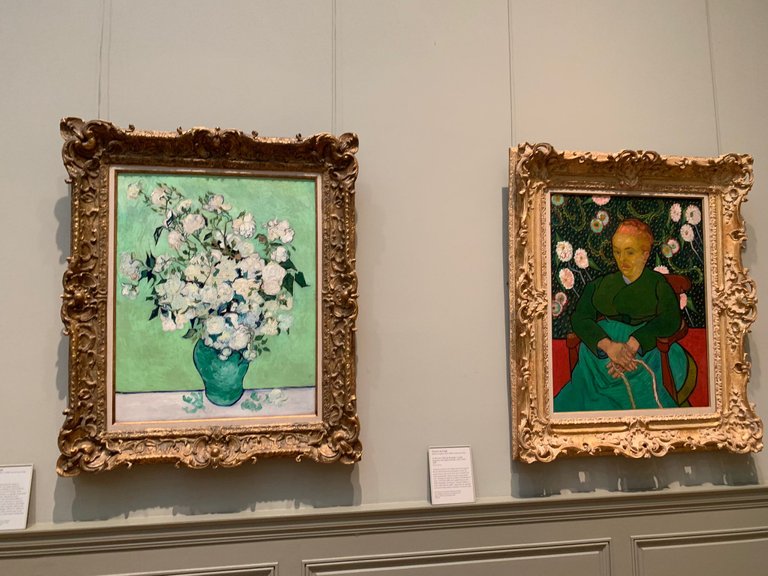 Here you can see a painting by the painter Paul Gauguin titled "Still Life with Teapot and Fruits" from 1896, probably imitating a painting by Cezanne, "Still Life with Compotier" by replacing a Tahitian style printed cloth with a kind of floral tapestry design. What's different, though, is the figure in the upper right that you can see, it appears to be behind a door or window.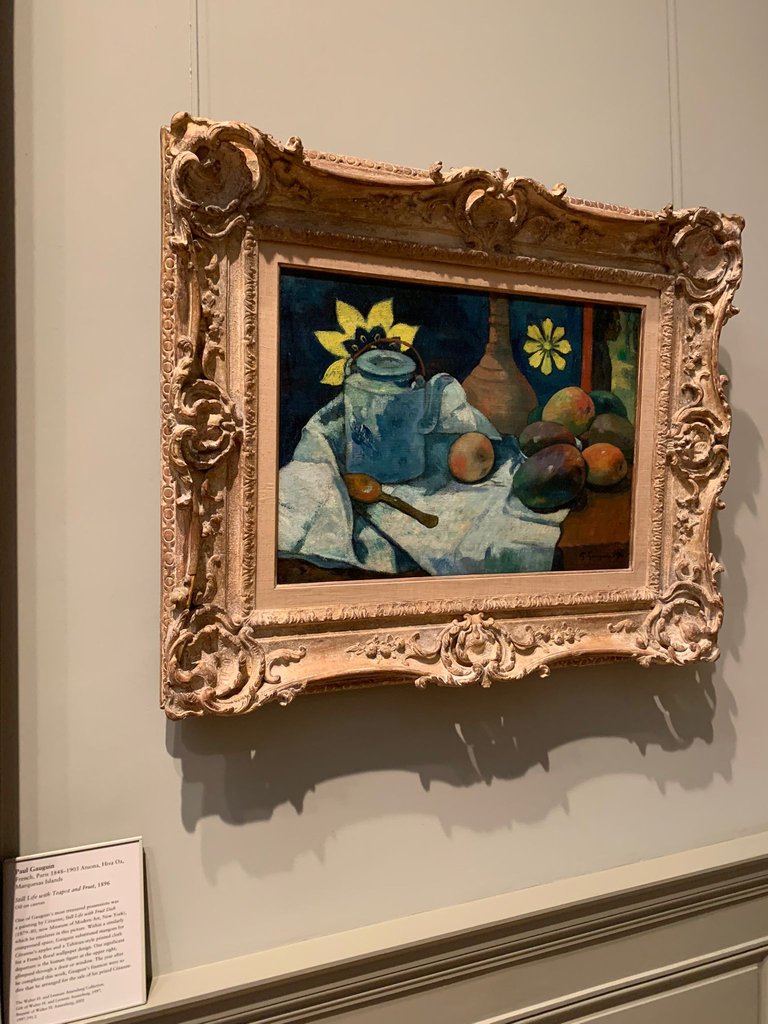 I found the reflection of the windows on the water in the hall especially overlooking the temple. There was a special silence and halls of few sounds heard. It had something magical for me. Do you know the feeling of being present at something historic even though you are only visiting the remnants?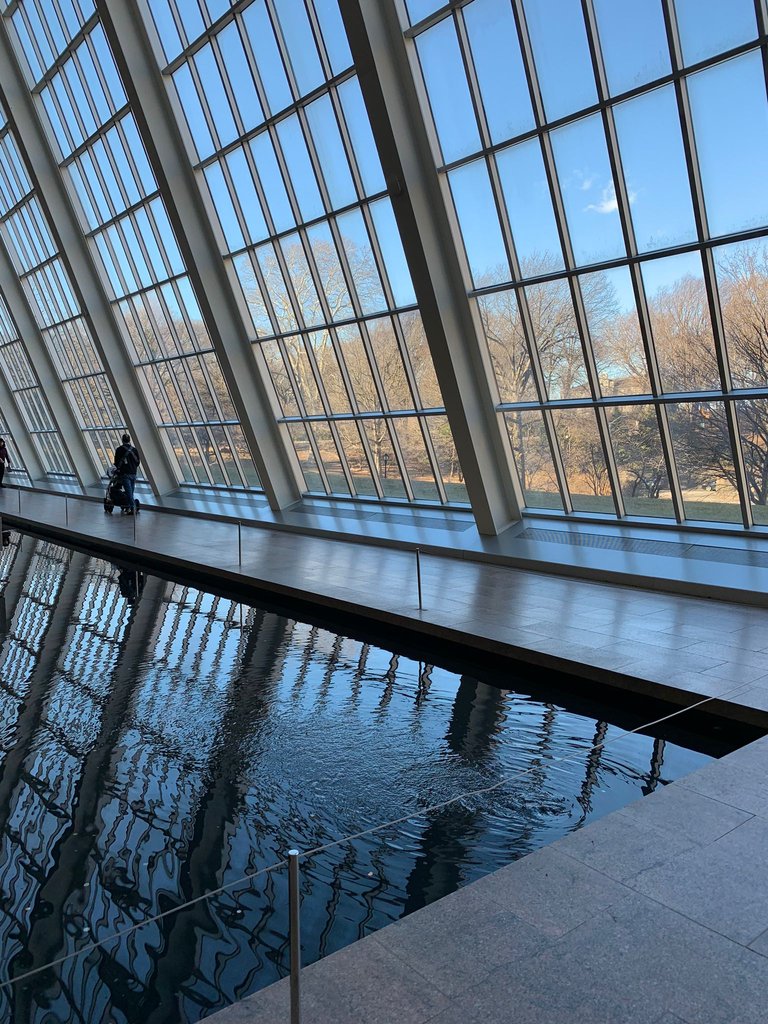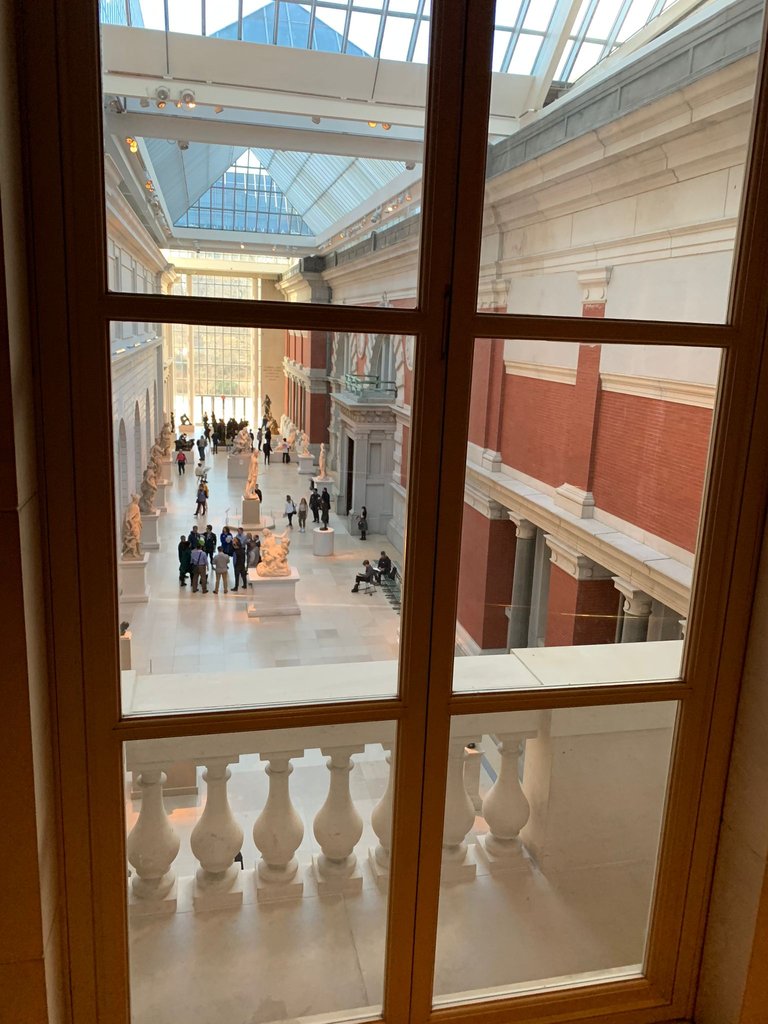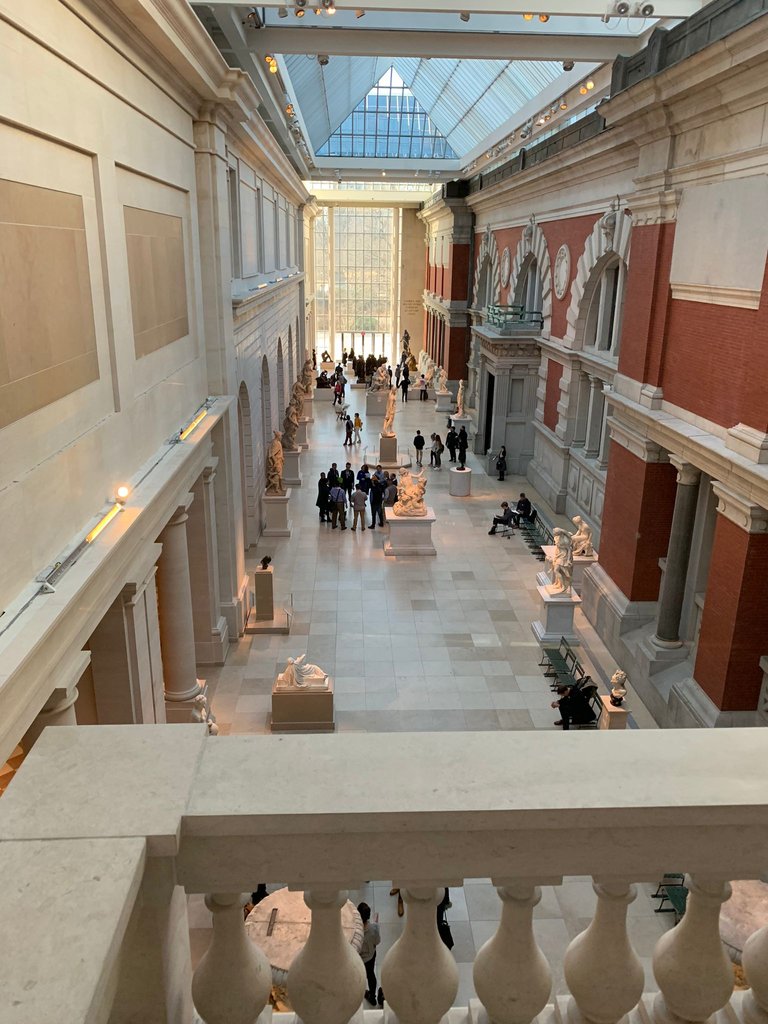 It was a day with incredibly many impressions. My tip: It is impossible to see everything in one day. Therefore, it is advantageous if you deal with the museum a little better beforehand and I look at the map of the museum, which is available in the entrance hall for everyone. It is divided into individual thematic areas and so you can pick out the areas for the day that you find particularly interesting.What did you think of the tour of this particular museum? How did you like the paintings? In a way they are interpretable, individual for everyone. I paint myself and I'm also a bit of an art lover, so the visit was really great for me. Like many things in the USA or New York, this museum was very large, larger than the museums I know from Germany. My absolute highlight, however, besides the numerous paintings, was the temple. As I found out later, they had even considered exhibiting it outdoors on riverbanks in Boston or Washington, but they were worried about its condition, so they put it inside the museum.
In my next post I will show you more beautiful spots of New York, stay tuned!
Have a great day:)
---
---