Announcing: RialNFTs from GREECE and beyond
The crypto world is full of opportunities.
I hate it when I hear people telling me "Well, it is pure gambling; why bother"?
I can't understand why people have an opinion without making their research first.
Crypto in my opinion is about the tech. This kind of tech is a newborn and it is evolving so quickly .. while giving birth to other, different applications.
NFTs are one of the most recent applications. Non Fungible Tokens provide creators and owners with the opportunity to prove ownership of an asset using blockchain technology. I have been fascinated and I recently discovered that many Greeks are starting to embrace the technology, in various ways. They have started creating new projects and also, supporting and cooperating.
A few days ago, I noticed a new Greek project.
(Opportunities presented at the end of this post :))
RIAL NFT
I am always happy to see Greece & NFTs together :) The first image I saw was Athens in Greece covered with snow. Not a sight that we admire often :)
And of course, I wanted to know more about this project.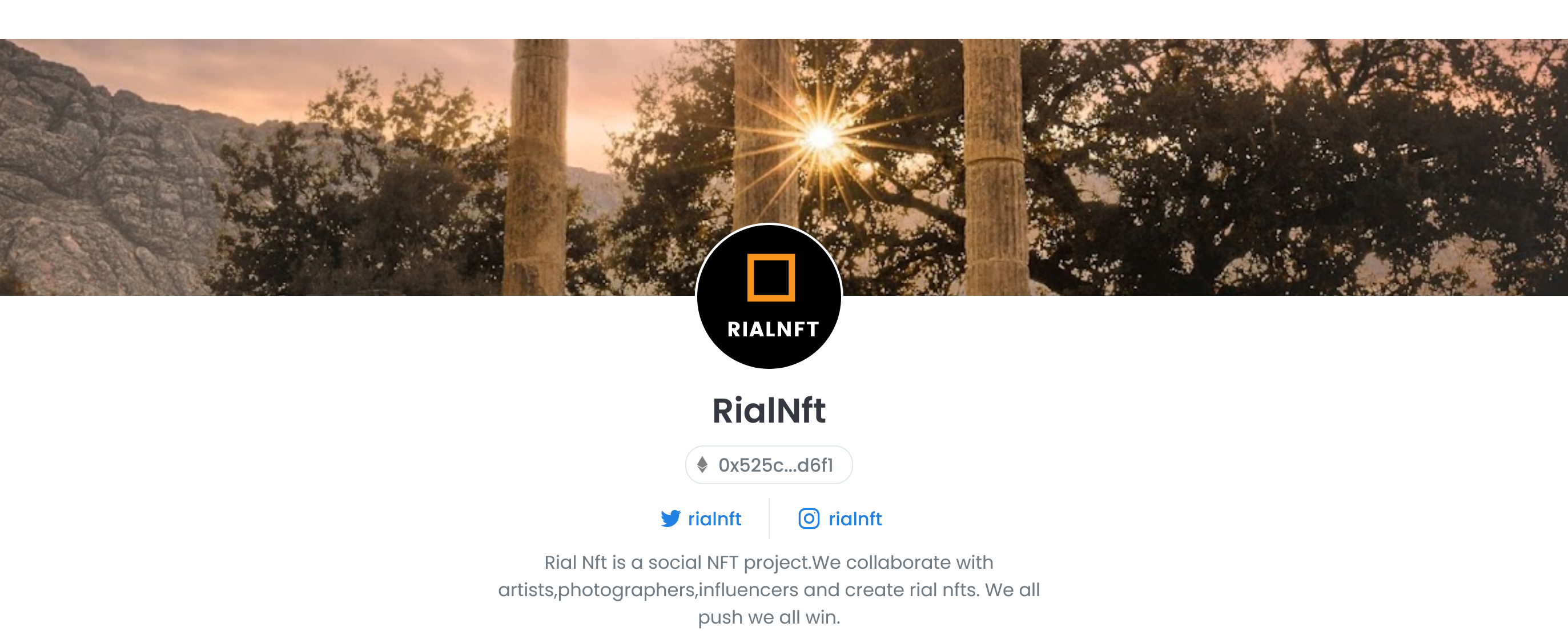 First of all, behind this project is a very talented friend that I know from hive. His name is Marios. @mariosfame
Perhaps you recognize the name, you surely have used some of the amazing graphic work that he did for LeoFinance & Hive.
You can check out some of his previous work here or here
---
The team is everything. I have seen the work of Marios and I believe that whatever he endeavors, he thinks well first and plans carefully.
His goal is to collaborate with talented artists, photographers, creators and to offer real NFTs.
Not only that, but he plans to 'unite the real world with NFTs' and offer exquisite, unique NFTs. I may know some secrets, but I will not reveal them - I will wait for the official announcements :)
RialNFT is not just a plan. It is real and it is here. It even has a roadmap :)
RialNFT Roadmap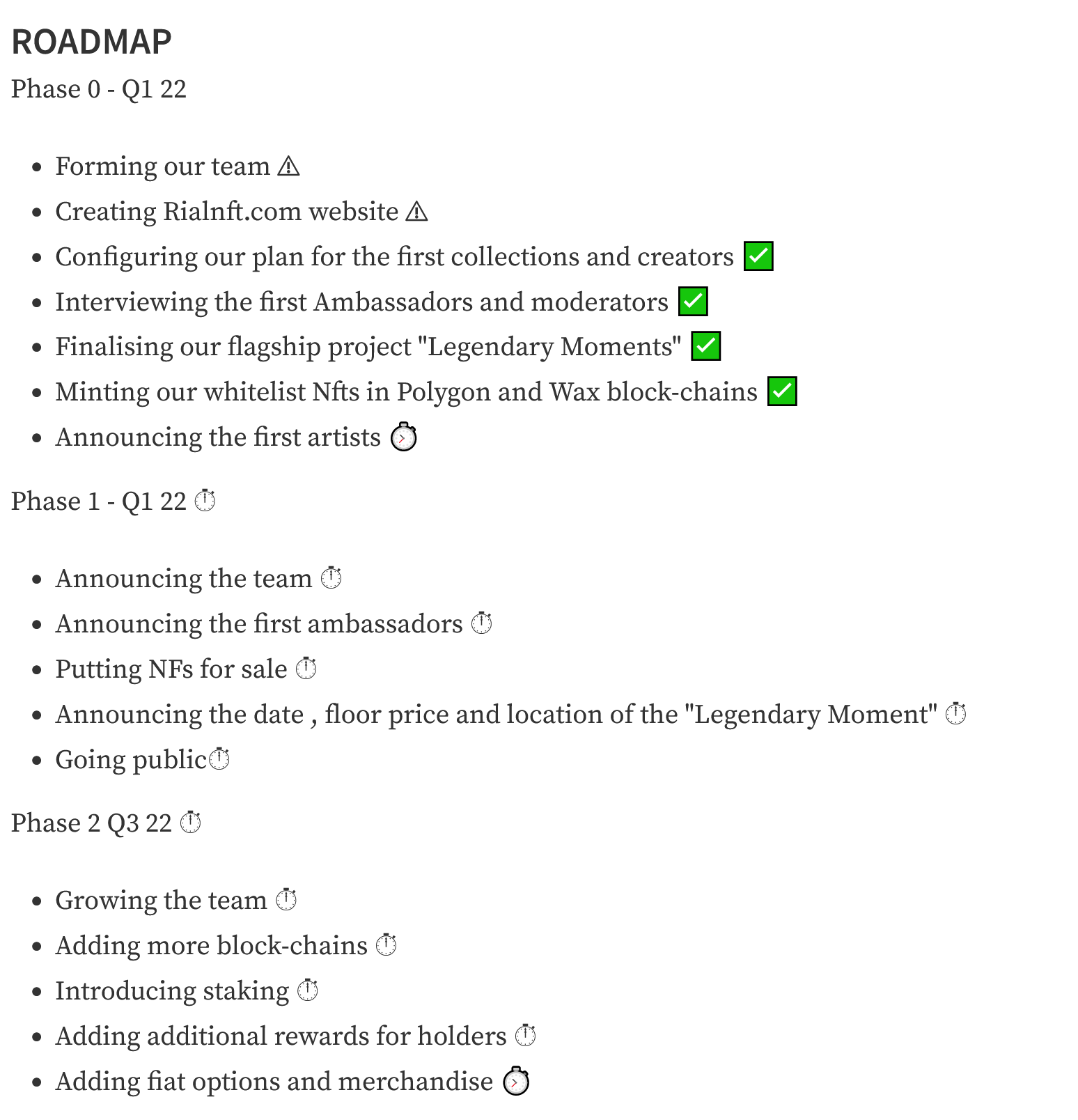 Why should this interest you?
Crypto-opportunities!
If you plan to acquire some NFTs from Greek teams, you may consider this!
If you are a creator, and you do not want to join 'solo', you can do it through a project which will do all the marketing and promotion for you.
If you are an influencer, if you are seeking to be an ambassador, there are also open positions :)
Please note that this is not financial advice, this post is for informative purposes because I always aim to share any important
Official links of the RialNFT
These and only there are our official Links 🔶
🔸Website (underconstruction) : https://rialmft.com/
🔸OpenSea : https://opensea.io/rialnft
🔸Instagram : https://www.instagram.com/rialnft
🔸Twitter : https://twitter.com/RialNft
🔸Linkedin : https://www.linkedin.com/in/rial-nft-58771622a/
🔸Reddit : https://www.reddit.com/user/rialnft
🔸Telegram : https://t.me/rialnft
🔸Facebook : https://www.facebook.com/Rialnft
---
As this project moves forward I will be sharing more information, and I may consider more NFT updates in the future. Trust me, it is not hype. it is RIAL!
Thoughts? Feedback?
Looking forward to hearing back from you!
Let's stay connected: https://twitter.com/katerinaramm1
Posted Using LeoFinance Beta
---
---