Visiting a Super Store in the mall🤩📷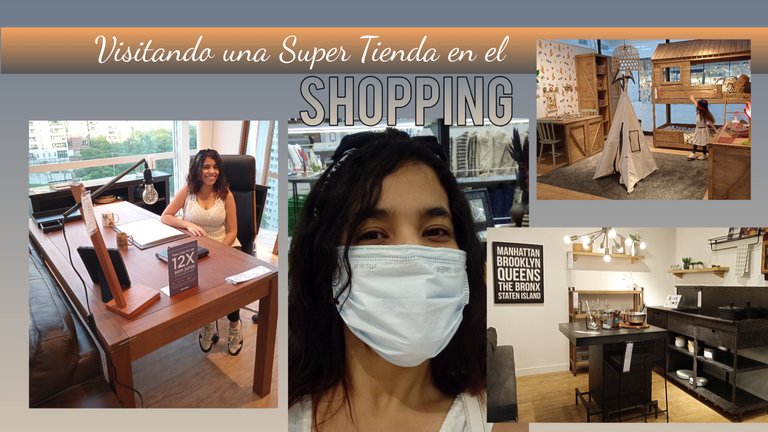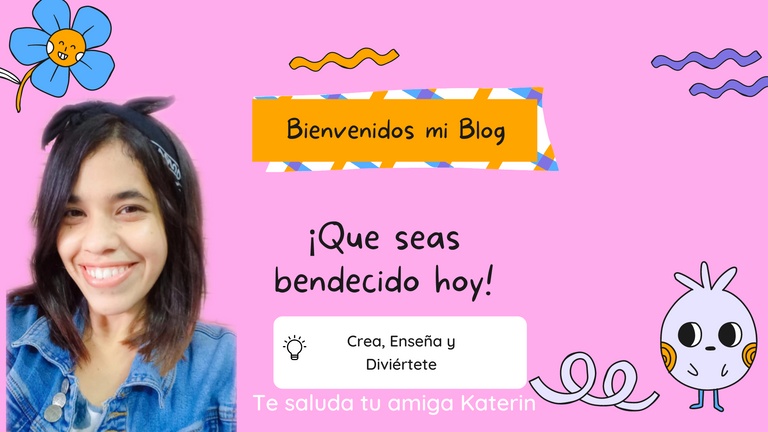 Hola amigos, hoy quiero compartir con ustedes unas fotos que tome en un centro comercial aquí en Manaos Brasil, la verdad es que quede enamorada de esta tienda, desde que entré quería todo, y como no estar encantada con estas cosas si todo es un belleza, es como todo lo que deseas para tu casa, decidí tomar las fotos para compartirla con ustedes, espero les gusten.
Hello friends, today I want to share with you some pictures I took in a shopping mall here in Manaus Brazil, the truth is that I fell in love with this store, since I entered I wanted everything, and how not to be delighted with these things if everything is a beauty, it's like everything you want for your home, I decided to take the pictures to share with you, I hope you like them.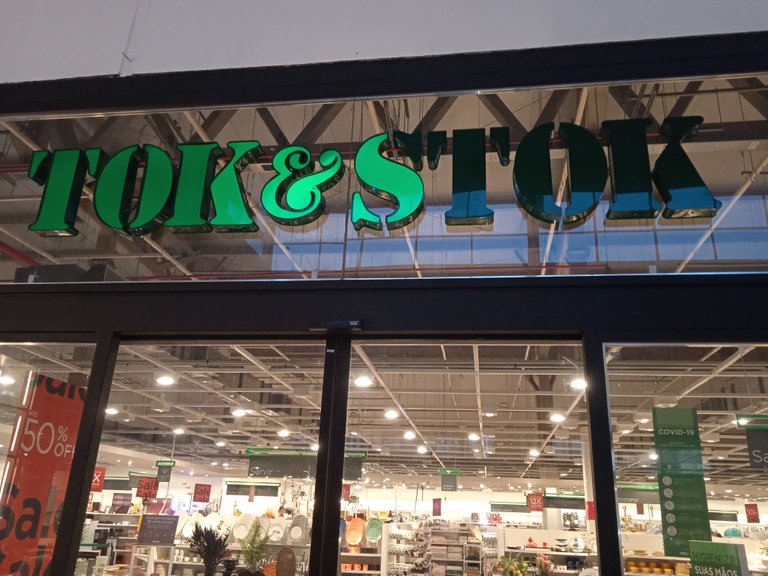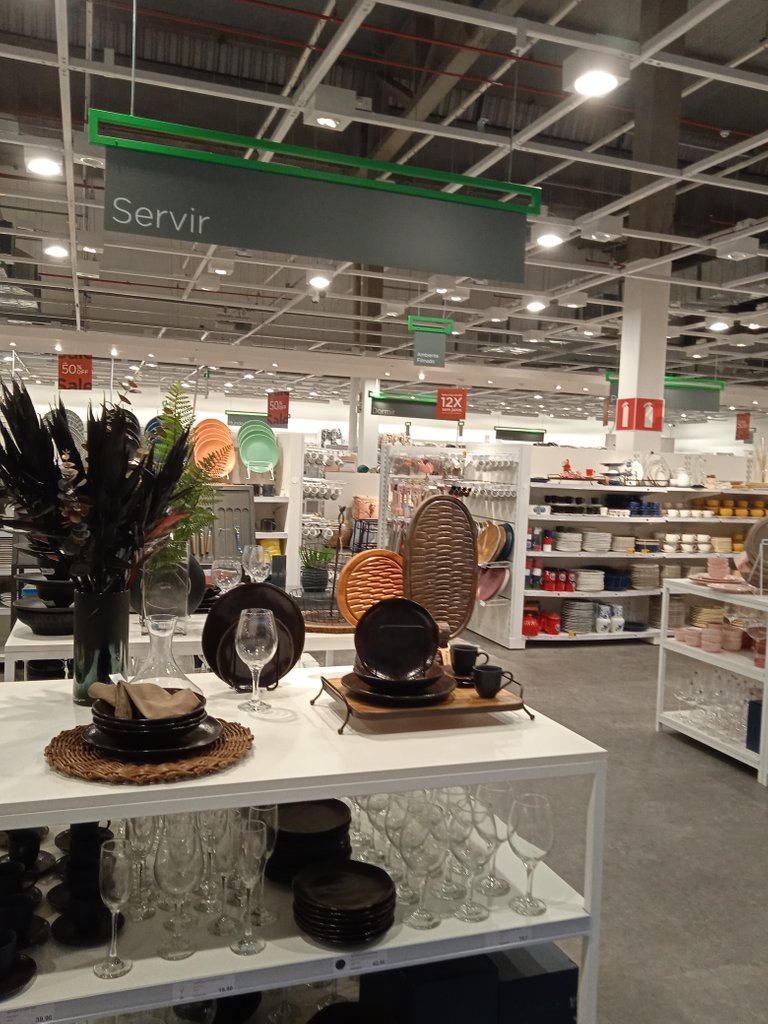 En la entrada hay una zona bellísima de alfombras, lámparas, muebles para garajes, hay amacas y un sin fin de cosas para el hogar, de está entrada no tome fotos pues en ese momento estaba en videollamada con mi familia de Venezuela y las fotos iniciaron cundo entramos al área de los dormitorios.
At the entrance there is a beautiful area of ​​​​rugs, lamps, furniture for garages, there are hammocks and endless things for the home, I did not take photos of this entrance because at that moment I was on video call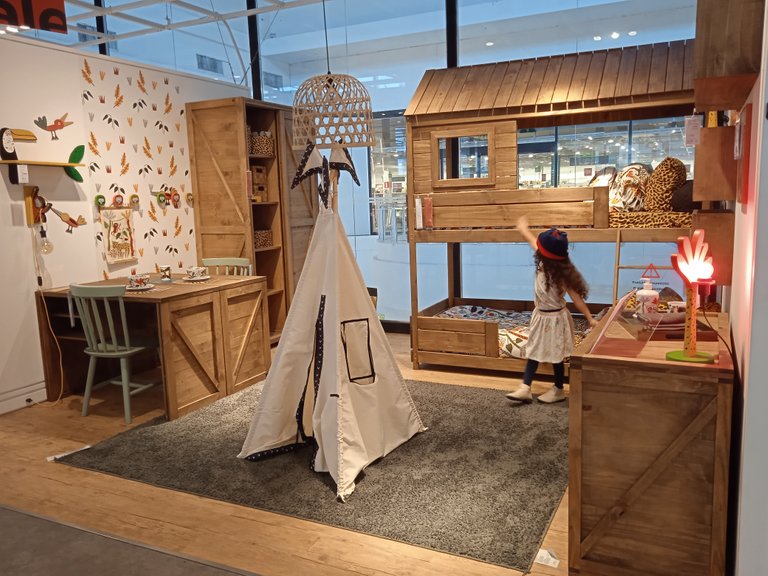 No puedo olvidar la cara de Elisa cuando veía los modelos de camas y todos los muebles, realmente ella estaba encantada tanto o más que yo, solo decía ¡Waouu! El cuarto de mis sueños.
I can't forget Elisa's face when she saw the models of beds and all the furniture, really she was delighted as much or more than me, she just said Waouu! The room of my dreams.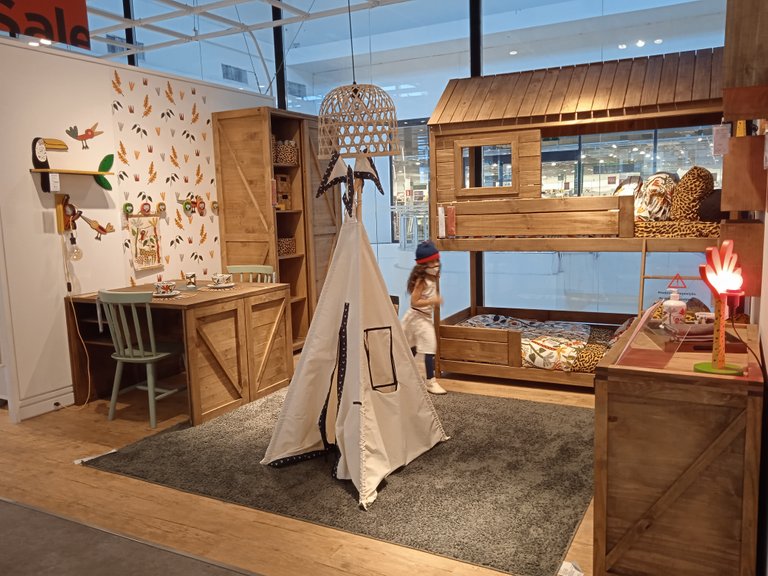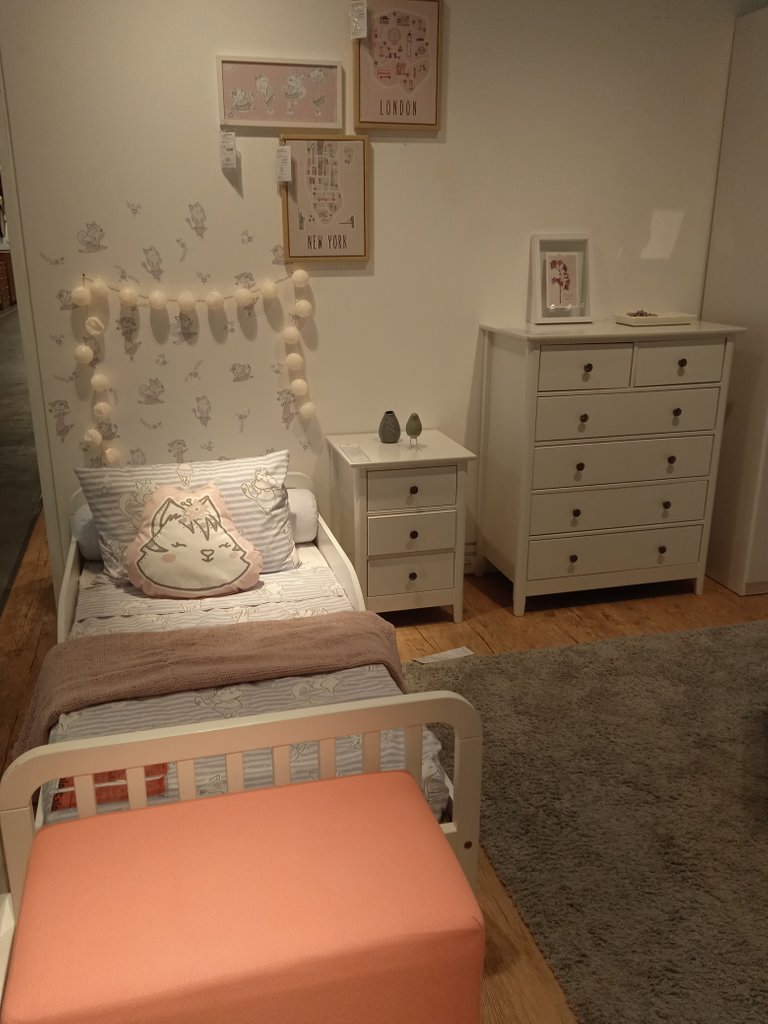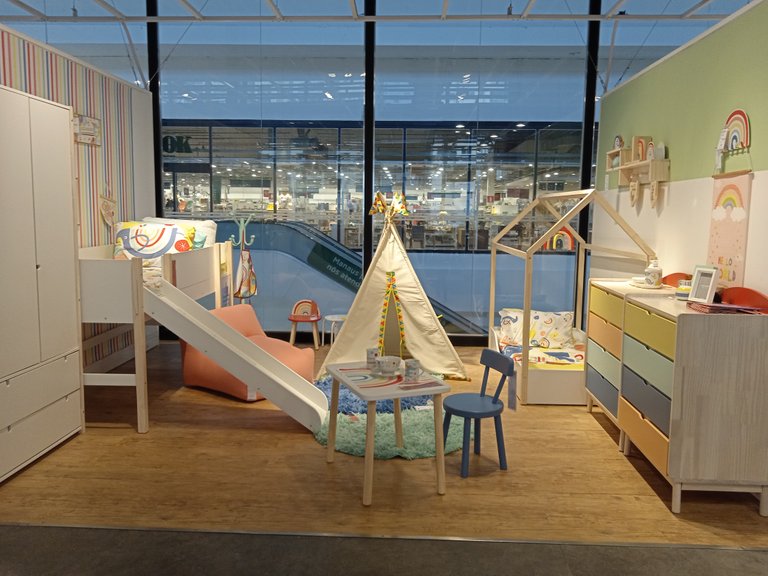 También encontramos dormitorios matrimoniales, los cuales me cautivaron, todo era tan perfecto que era difícil elegir uno.
We also found double bedrooms, which captivated me, everything was so perfect that it was difficult to choose one.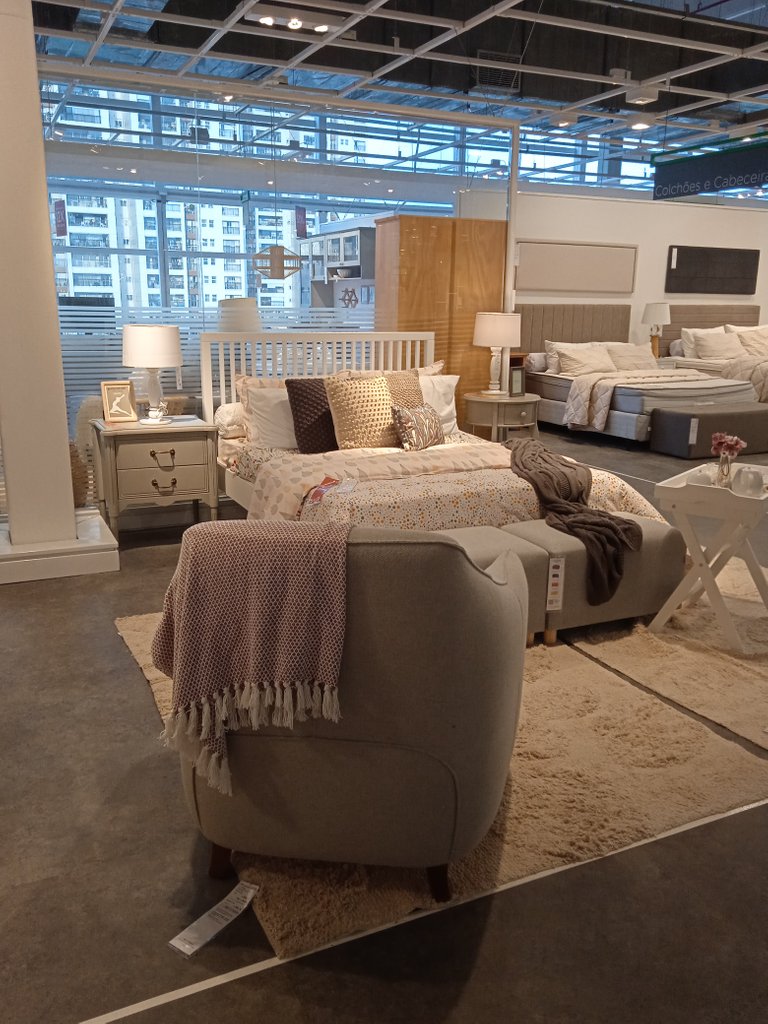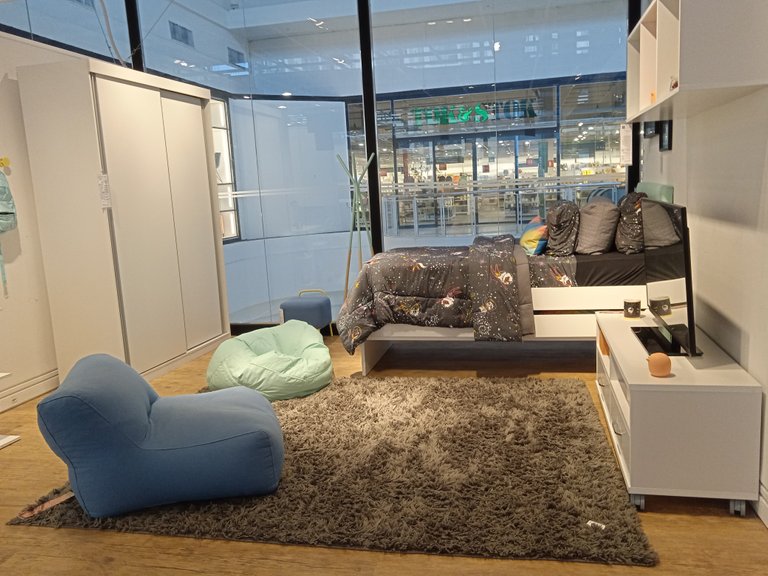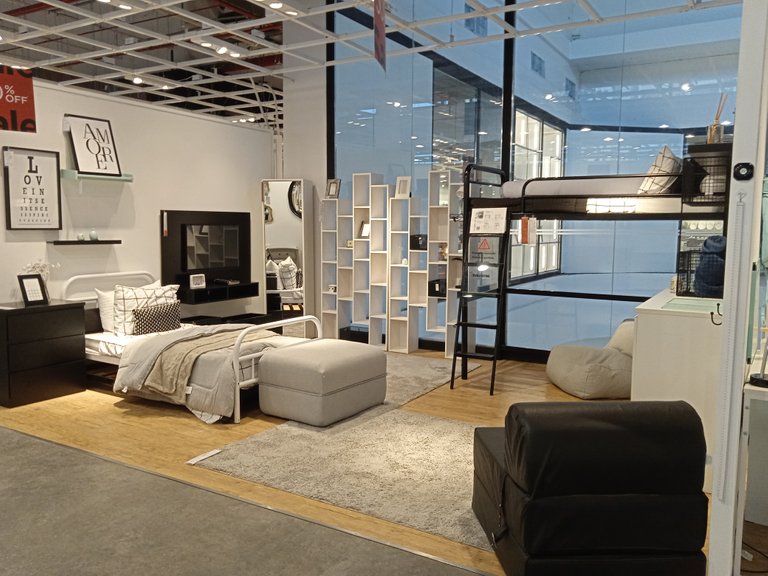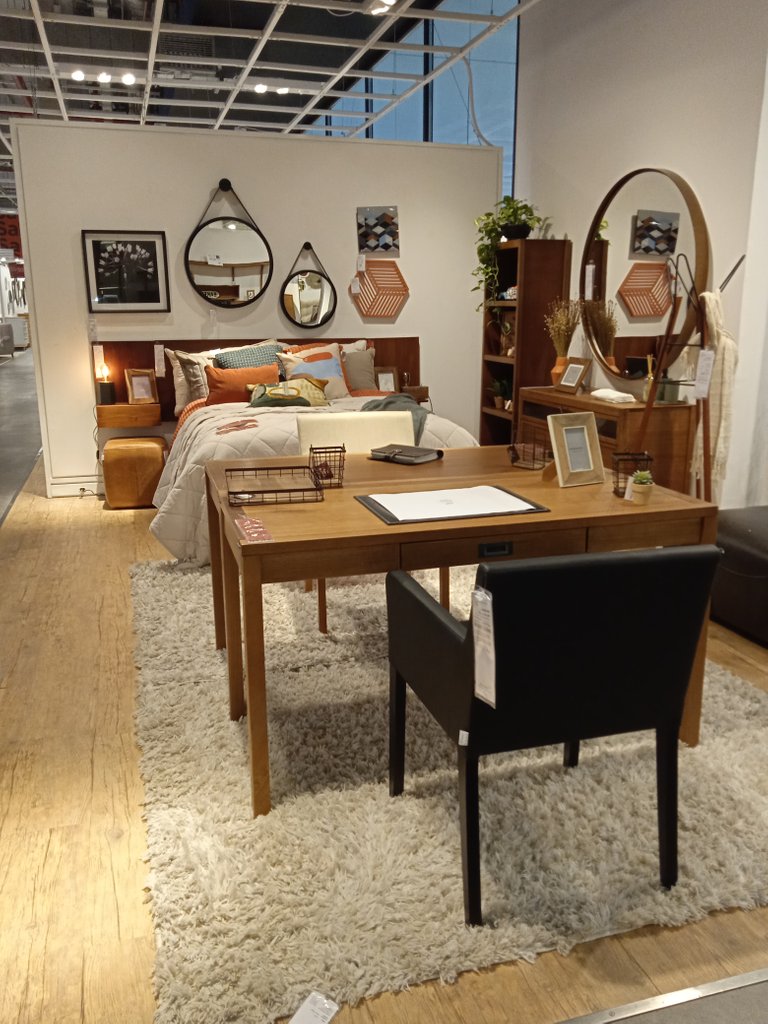 Y por acá unos juegos de muebles bellísimos
And here some beautiful furniture sets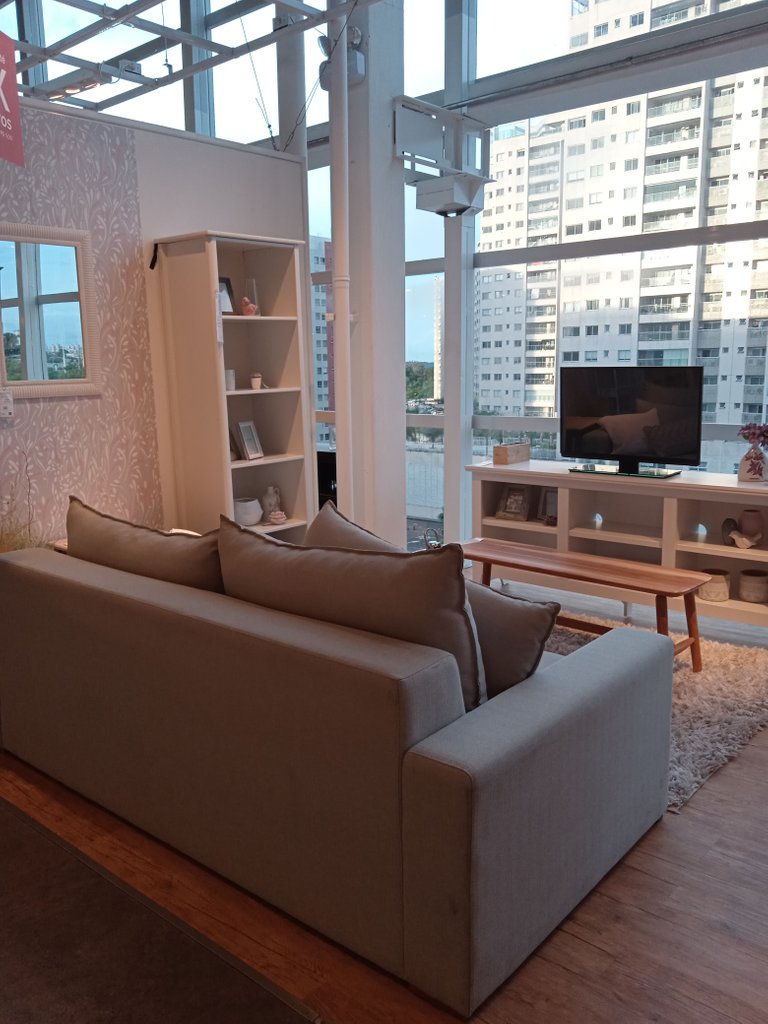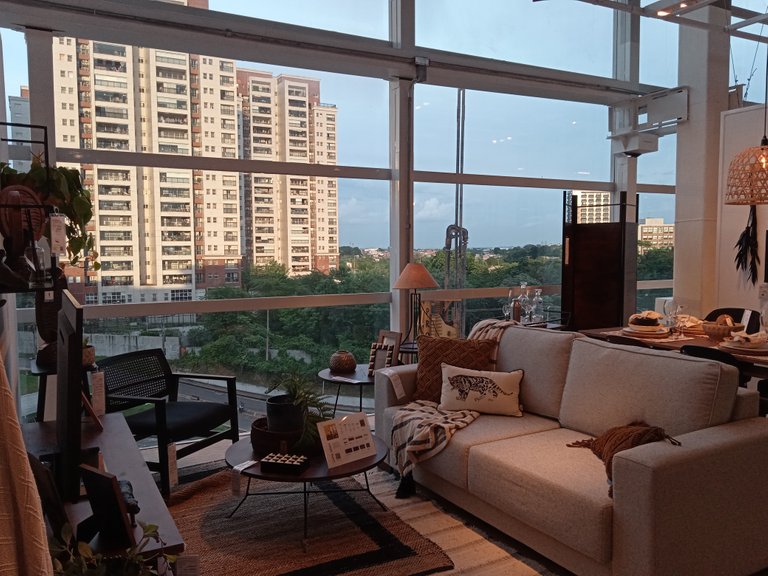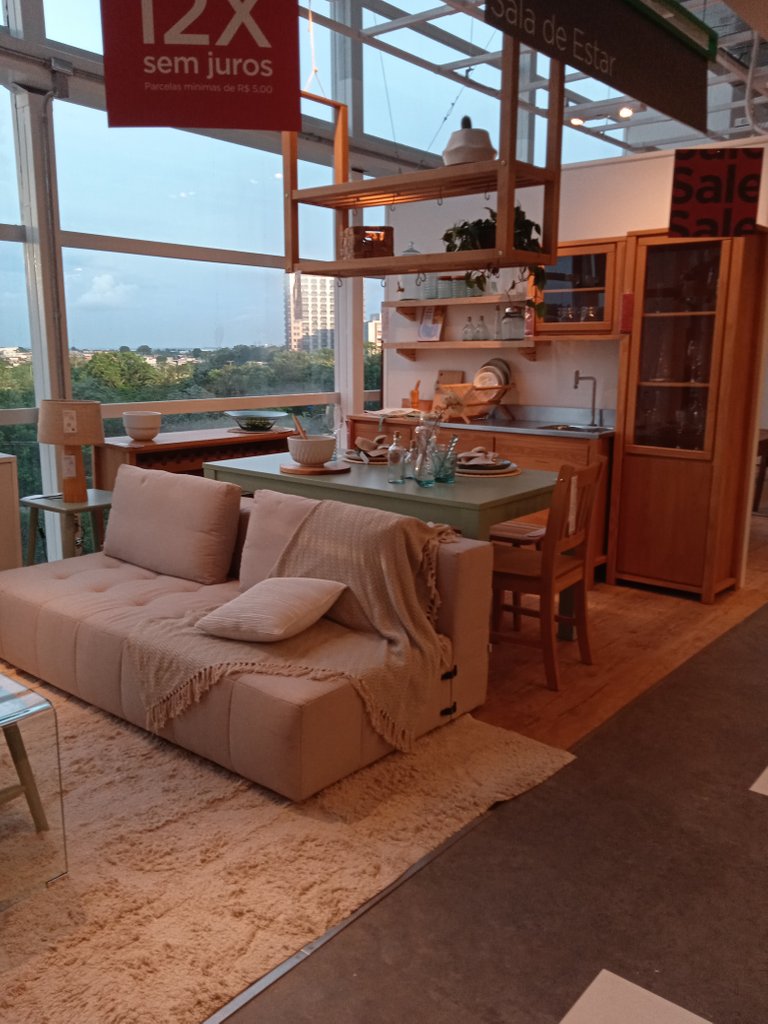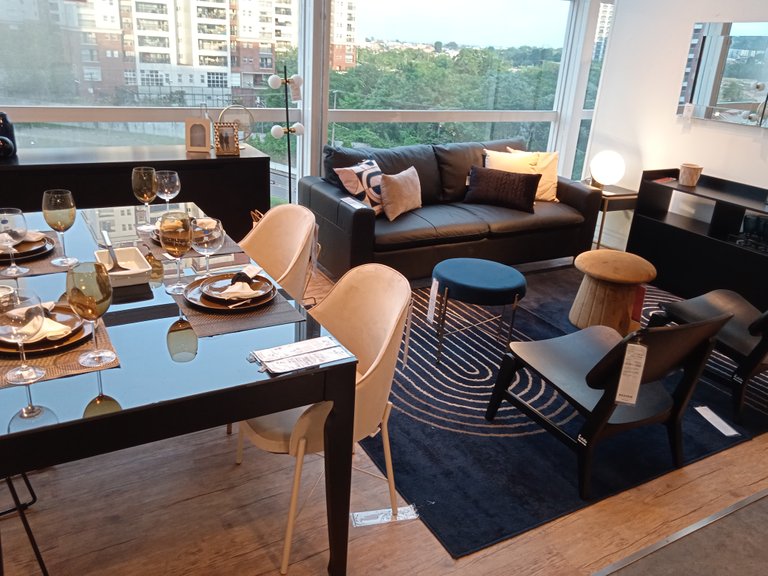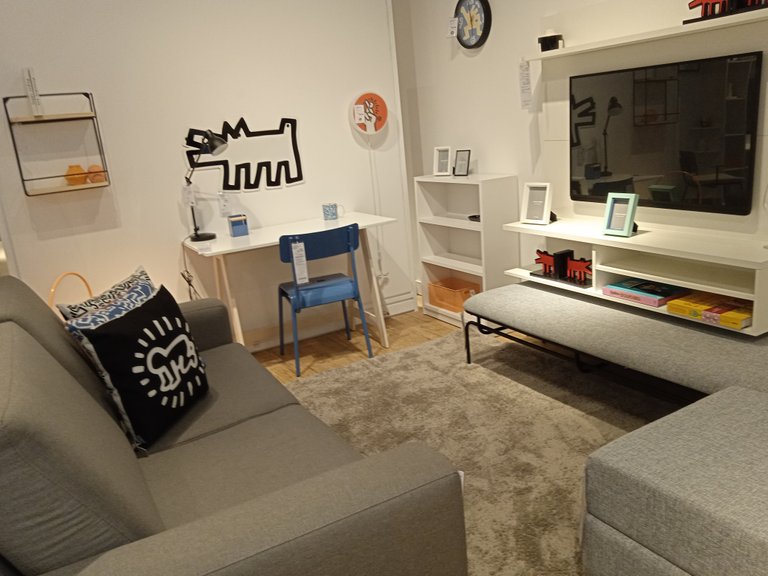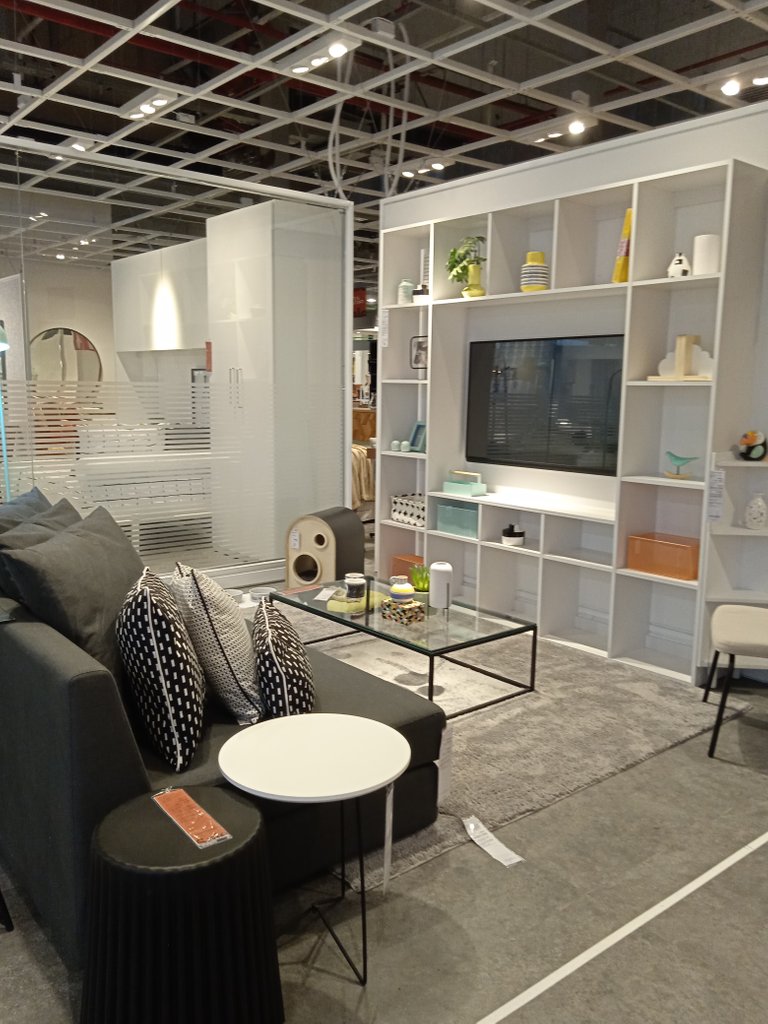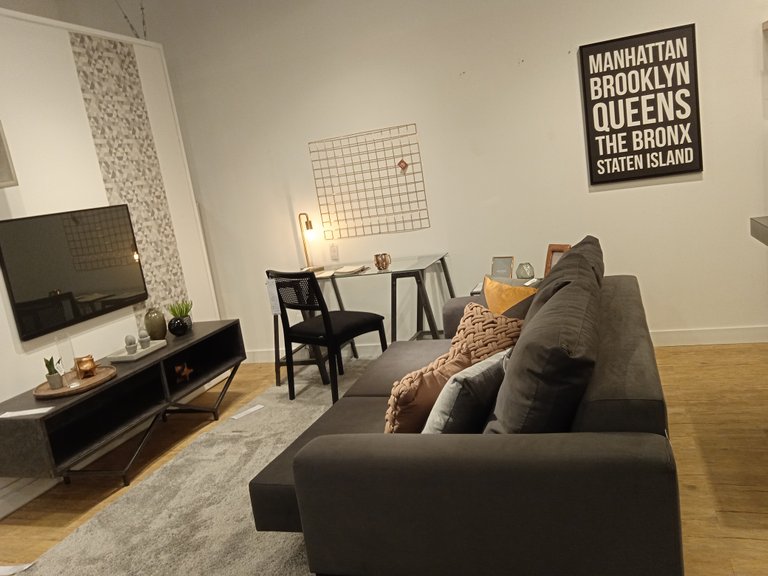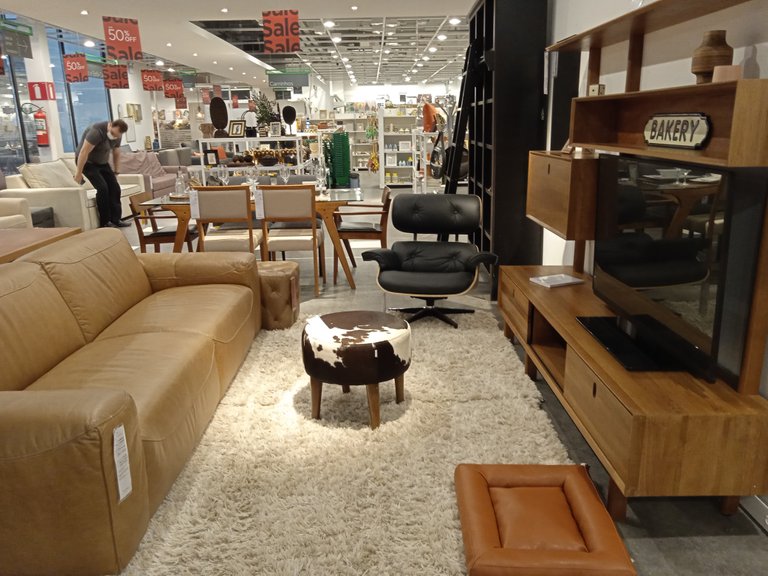 También pudimos apreciar el área del comedor, son un poco pequeños porque aquí la mayoría de las personas viven en apartamentos relativamente pequeños
We could also appreciate the dining area, they are a bit small because most people here live in relatively small apartments.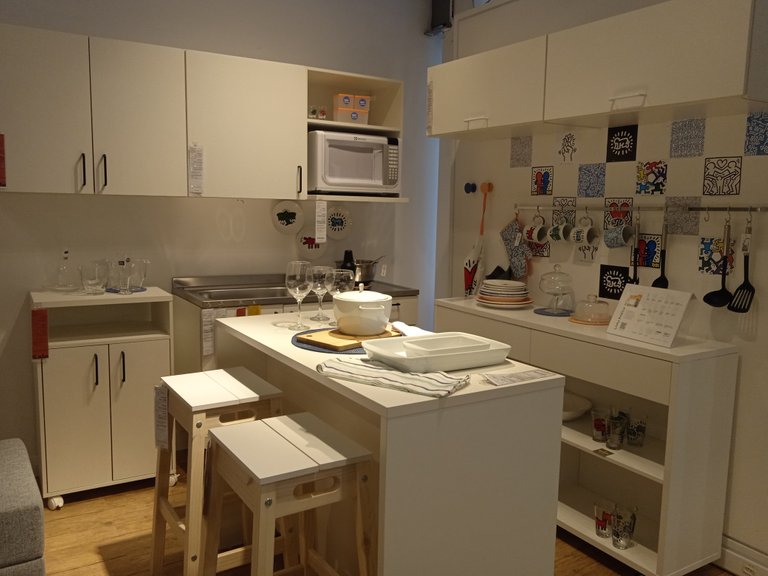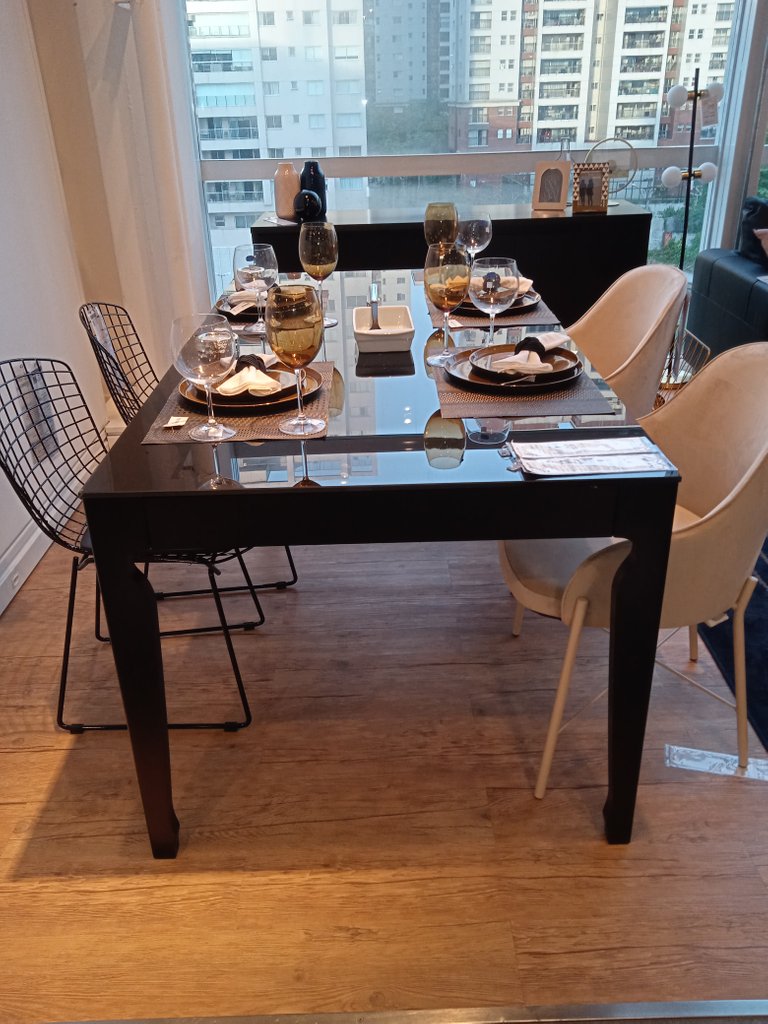 Ciertamente no tome foto a todo porque aunque no era prohibido habían personas que estaban viendo también y se sentían incómodos al fotografiarlas.
Y como todo creador de contenido sueño con una oficina, pues yo encontré la mía.
Certainly I didn't take a picture of everything because although it wasn't prohibited there were people who were watching as well and felt uncomfortable photographing them.
And like every content creator I dream of an office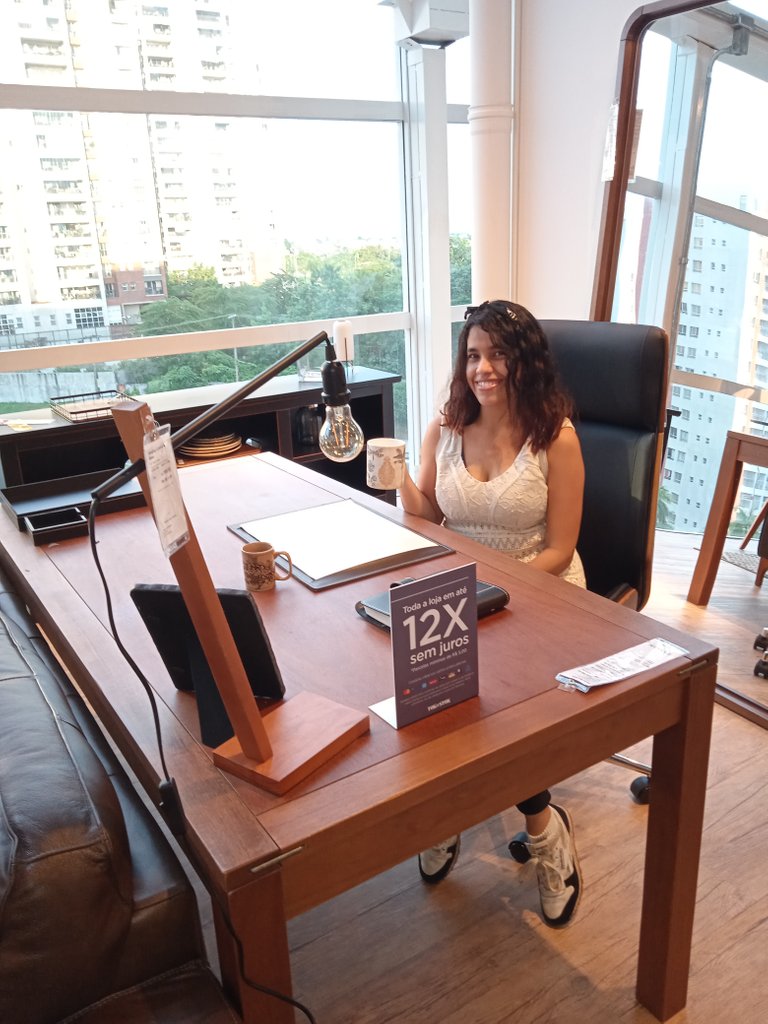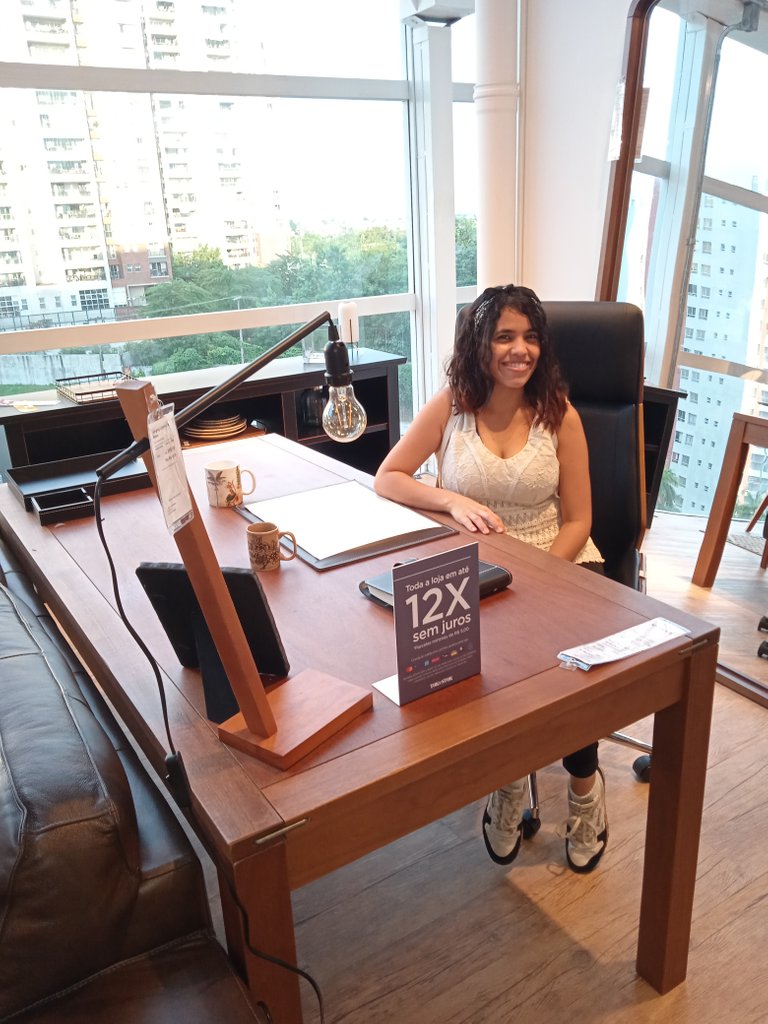 Se nos hizo tarde y tuvimos que irnos, y de regreso nos encontramos con el cine.
It was late and we had to leave, and on the way back we found the cinema.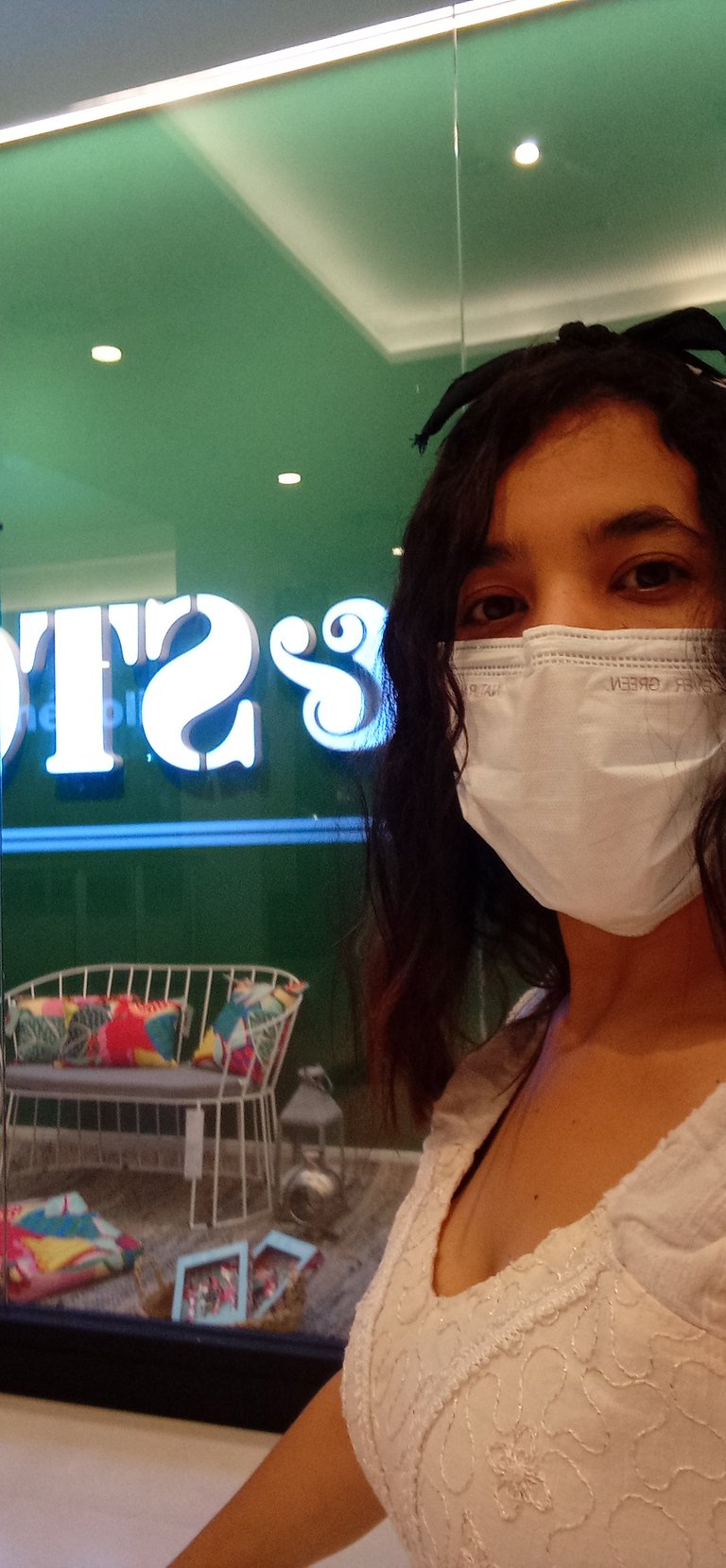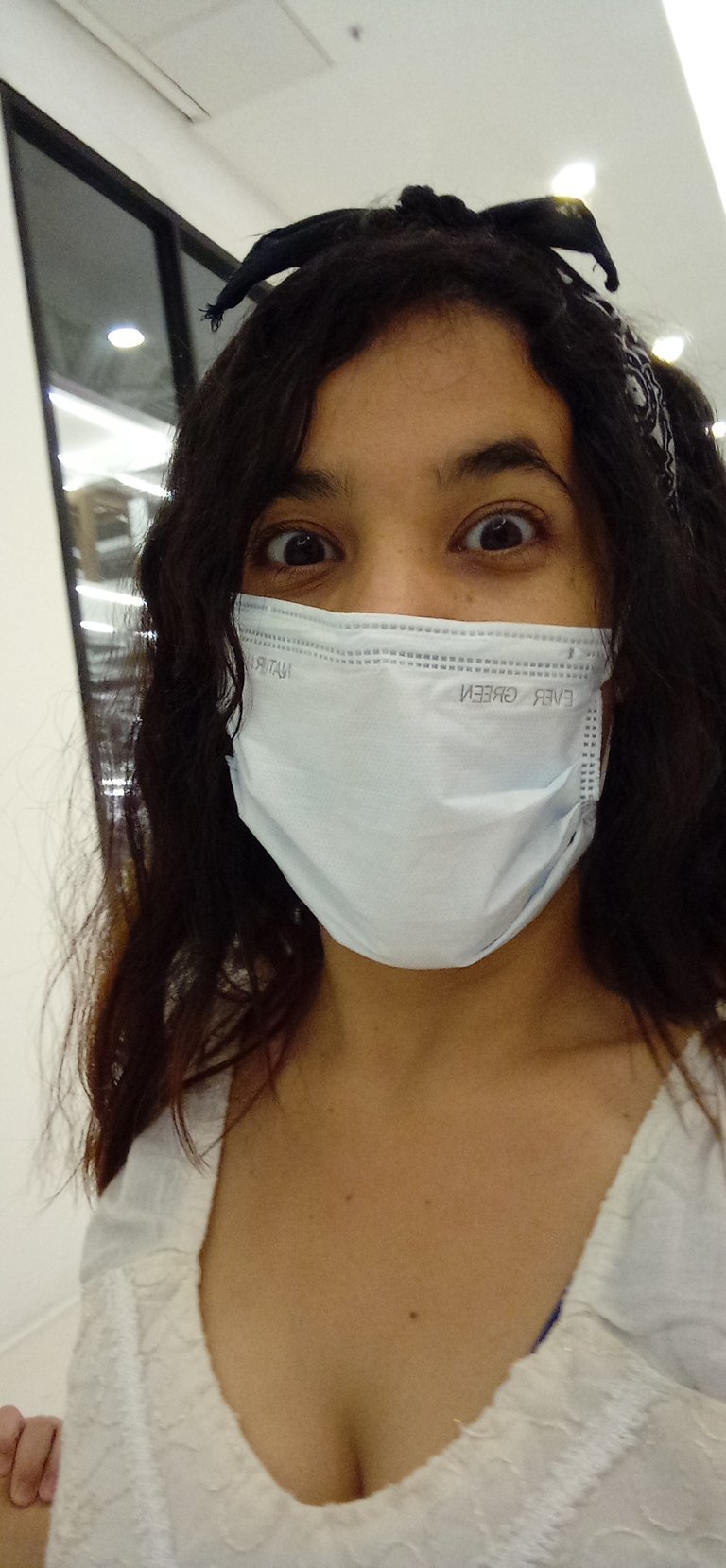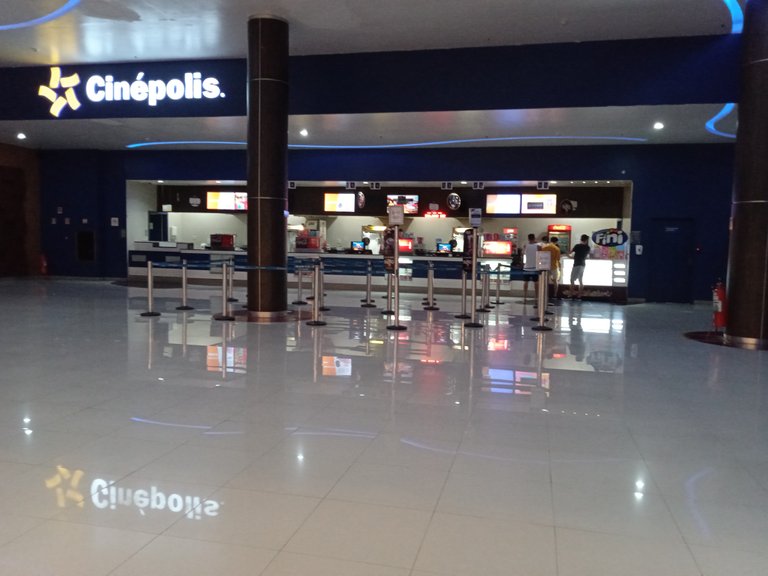 No es buena idea ir al cine, jaja porque aún no hablamos portugués del todo bien. Así que solo pasamos por allí y también nos encontramos con unos restaurantes al aire libre pero muy limpio
It's not a good idea to go to the movies, haha ​​because we still don't speak Portuguese very well. So we just passed by and we also found some open air restaurants but very clean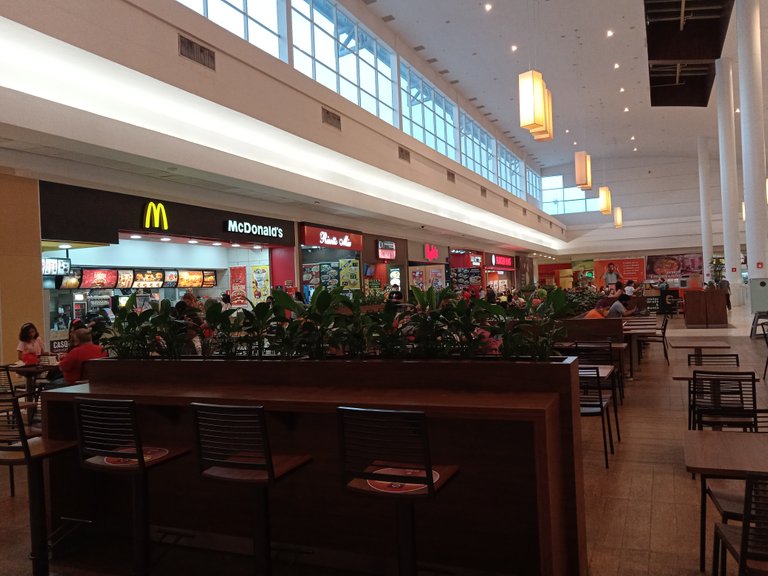 Allí hay varios negocios de comida y tú eliges dónde comer.
There are several food businesses there and you choose where to eat.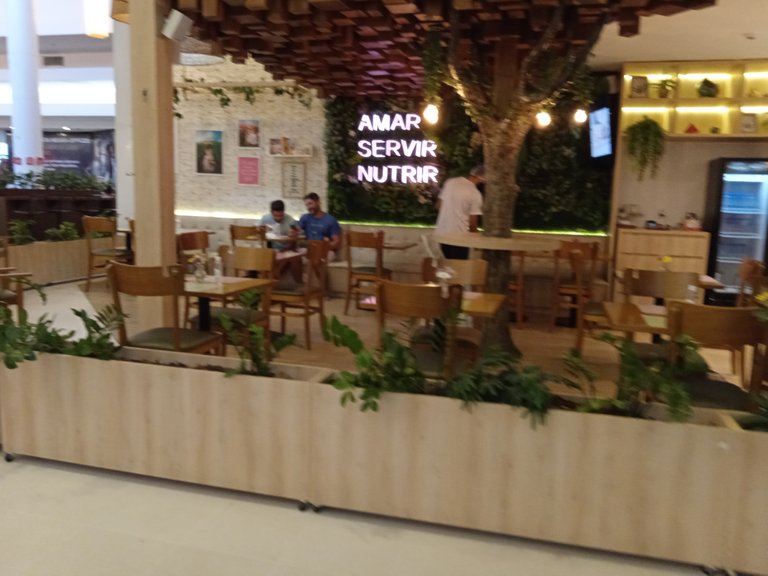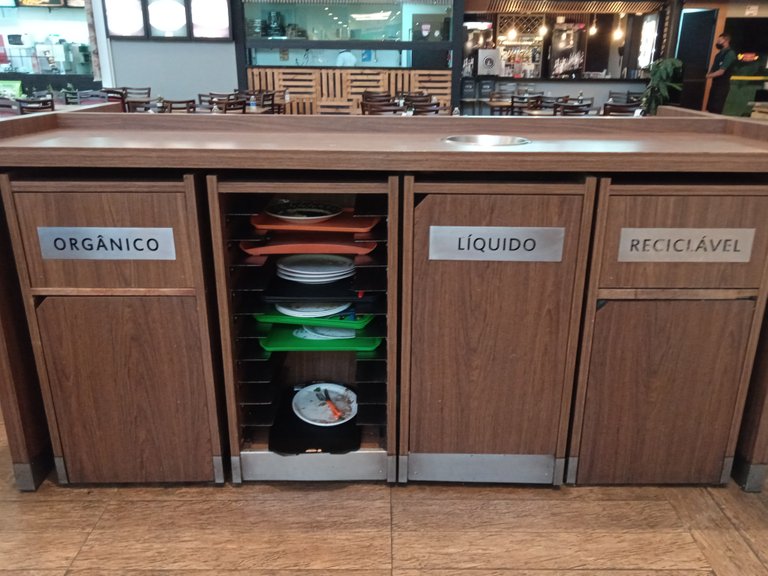 Después nos encontramos estos asientos, son para relajarte, son terapéuticos, no me caería nada mal sentarme en uno, pero esta vez no nosalcanzo el tiempo así que espero volver y contarles que tal son.
Later we found these seats, they are to relax, they are therapeutic, I wouldn't mind sitting in one, but this time we didn't have enough time so I hope to come back and tell you how they are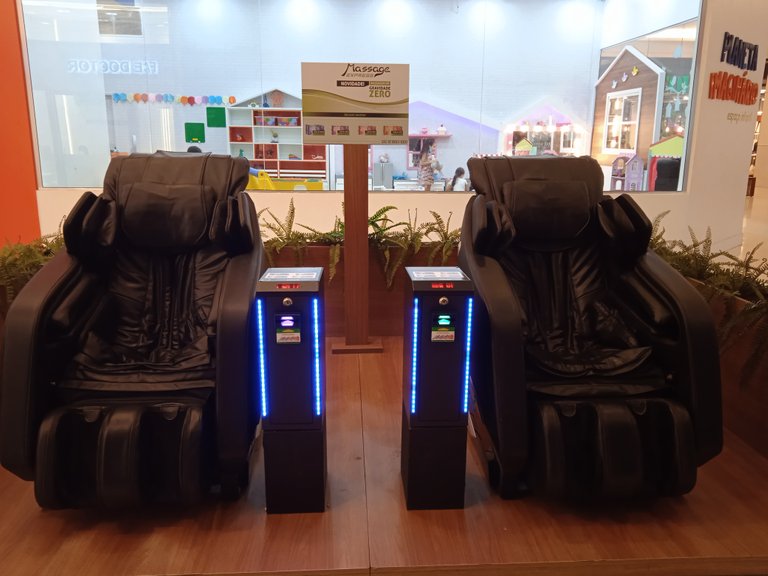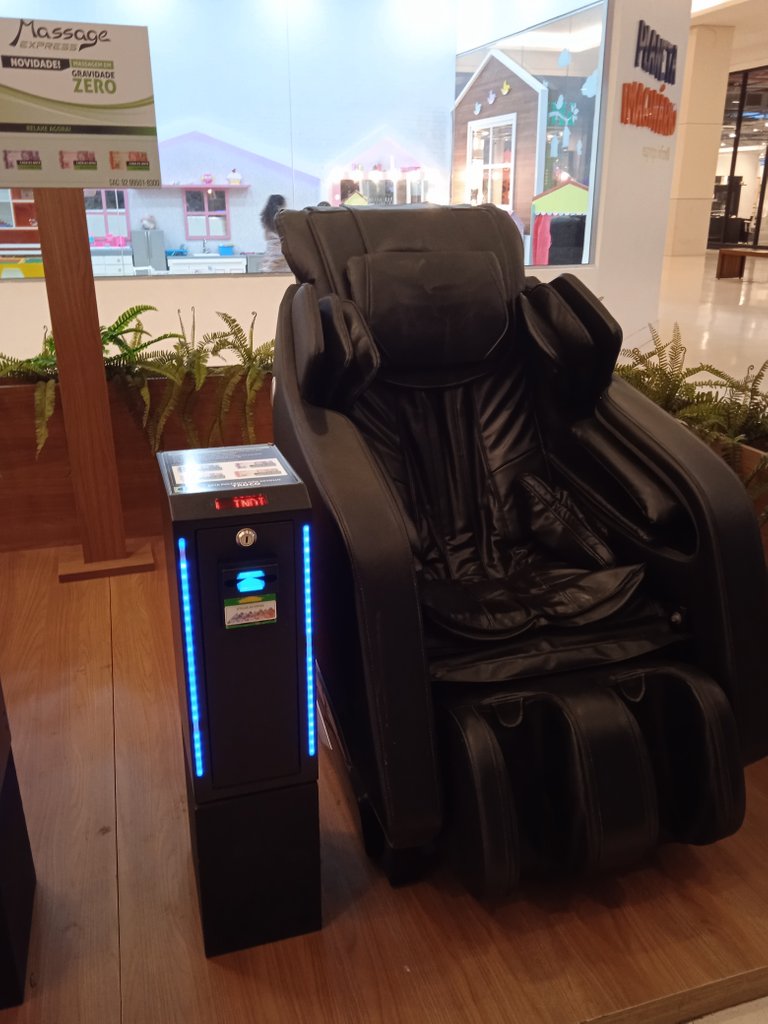 De camino a la salida también me encontré con una sala de juegos, aquí los padres pagan y los niños entran a jugar una cierta cantidad de tiempo según lo que paguen.
On the way out I also came across a game room, here parents pay and kids get to play for a certain amount of time depending on what they pay.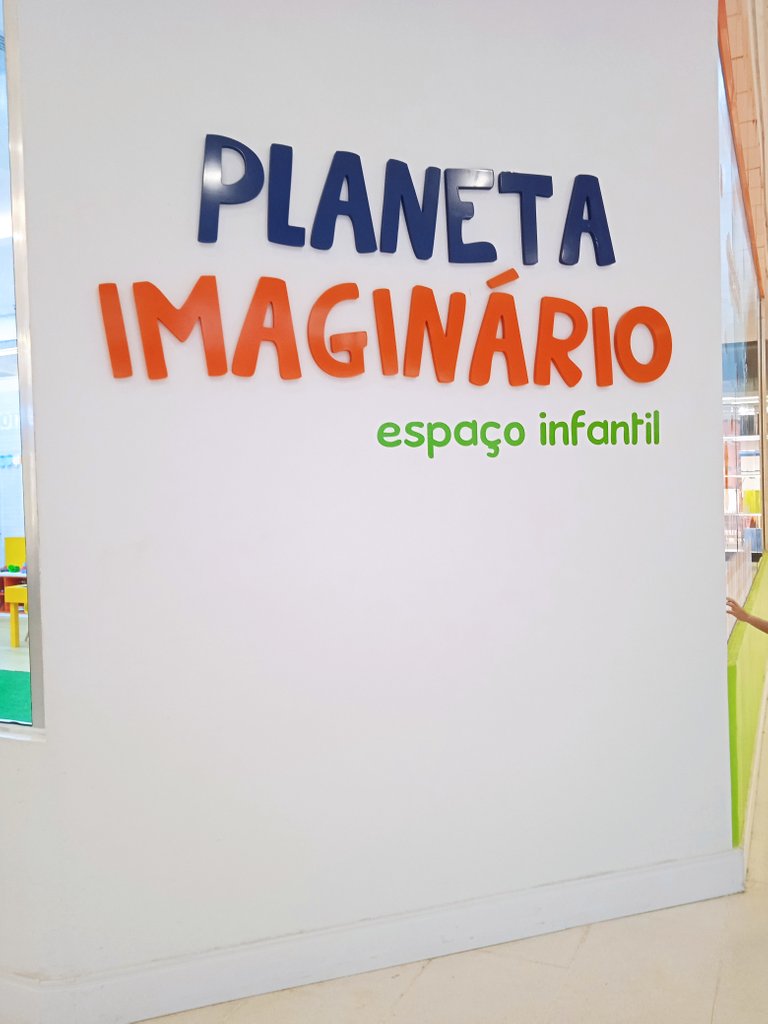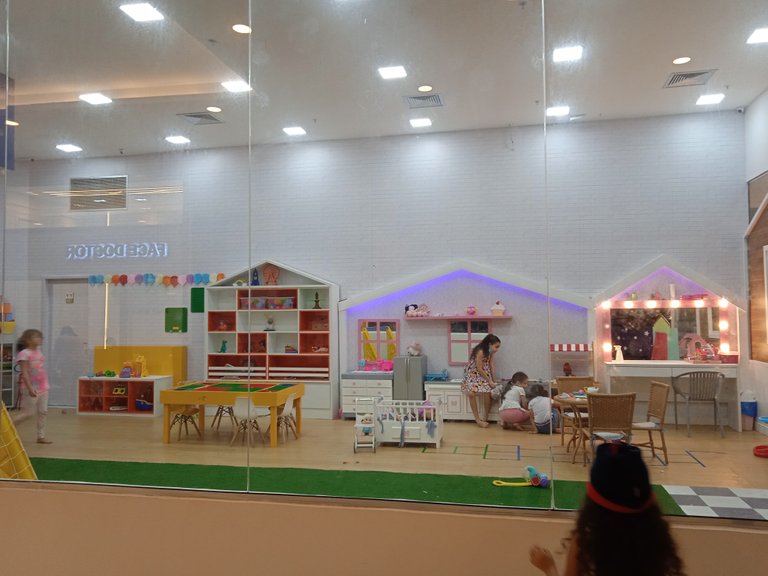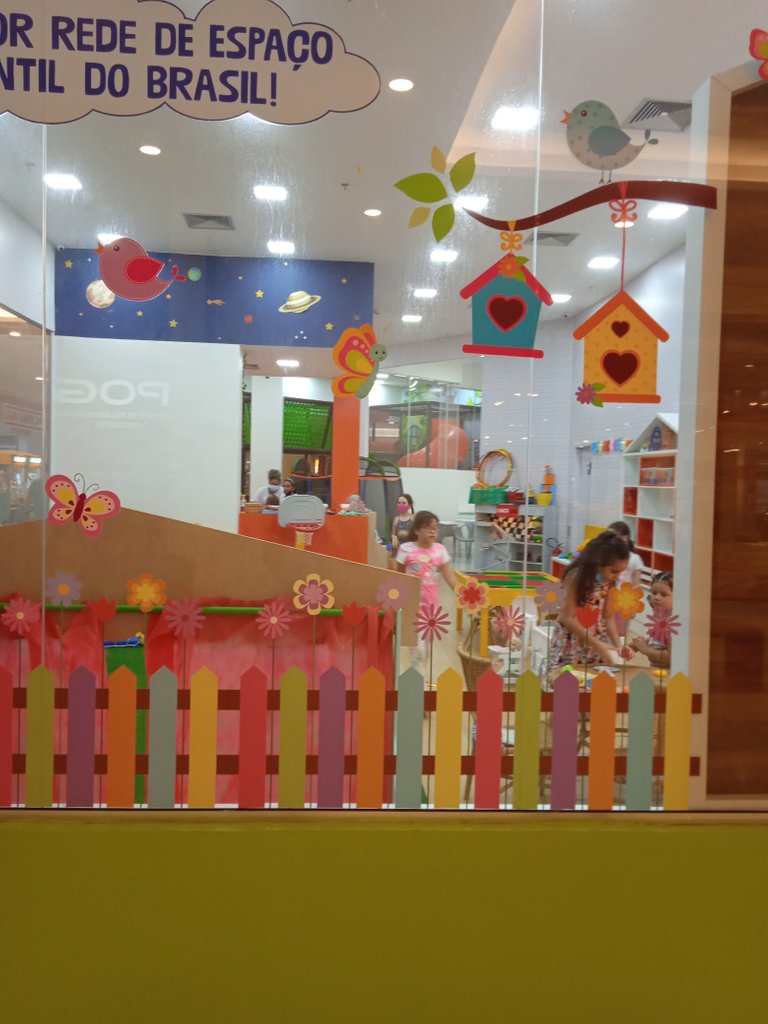 Y en la parte de afuera había un carrito lleno de peluches, el cuál debias insertar una moneda y luego con una palanca tratar de agarrar un peluche.
And on the outside there was a cart full of stuffed animals, which you had to insert a coin and then try to grab a stuffed animal with a lever.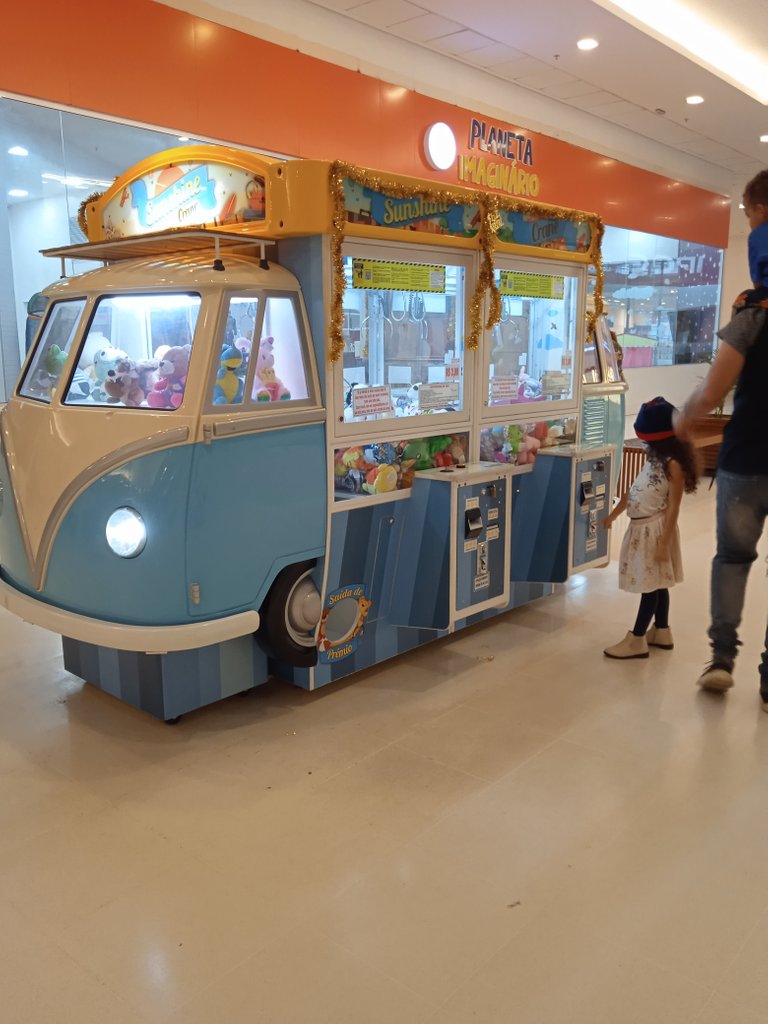 y eso fué todo nuestro recorrido en esa tienda dentro del centro comercial Shopping Ponta Negra. Espero que les haya gustado estás fotos.
and that was our whole journey in that store inside the Shopping Ponta Negra mall. I hope you liked these photos.
---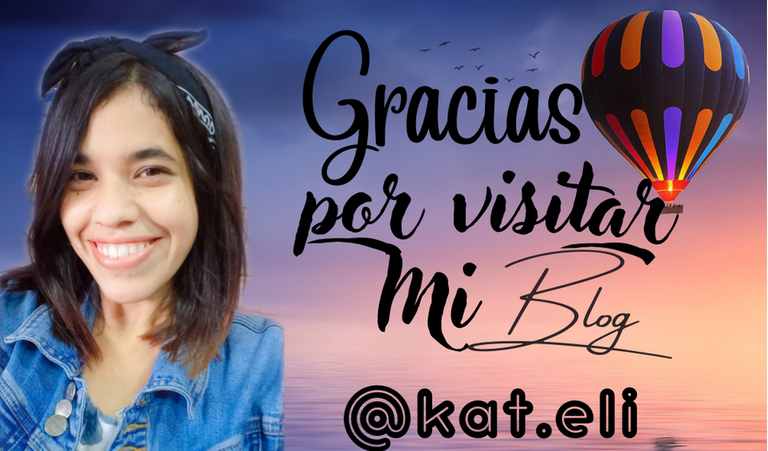 Copyright @kat.eli- All rights reserved
---
---