Why did I forget about the Splinterlands rental market?
Last week was a nice week in my Splinterlands career as I pulled a legendary gold foil summoner. I couldnt have been happier as you were able to see in my post from then, as those kinds are cards are really hard to find.
In all of my Splinterlands years of playing now (which is like 3 years or so) I have only pulled a legendary goild foil twice. And that is with playing with almost on the daily, but not extremely excessive. I guess you could call it a lesson in determination. Do daily quests. Get an average of 4-7 lootboxes per day. And in the end of season rewards I always get somewhere between 20-30 boxes. Accumulating all of this actually will give you a decent chance on getting some nice cards here and there.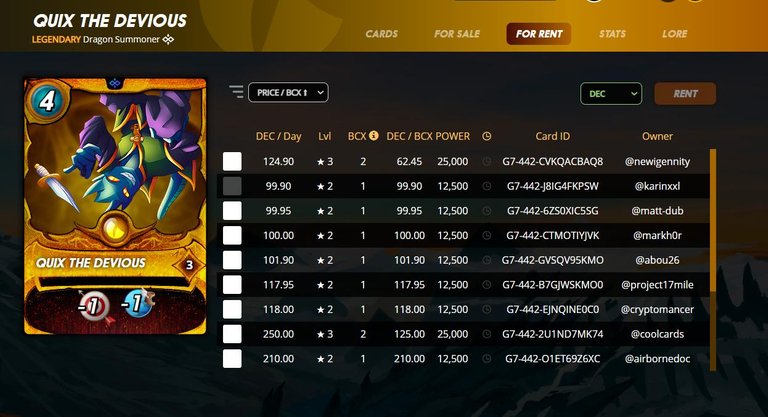 But what I had totally forgotten about is the rental market on Peakmonsters which is actually the perfect spot for you to put your Splinterlands cards to work. At some point renting your cards out was extremely lucrative. Currently it still is, because that these cards are doing nothing or bringing in just a little bit of DEC will make the change in the long run. But at a certain point the small prices took too much of my time and I kind of took all my cards off of the market.

But because of my post from last week I was triggered to take some cards to the market again. Not in the bulk, but just some gold ones, and some summoners which I hardly use. And Quix ofcourse. Because Quix will give me around 100 DEC per day for just doing nothing.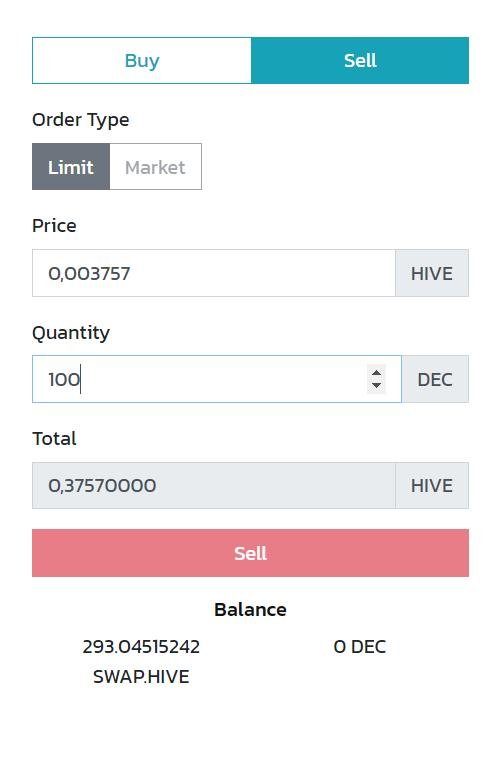 As you can see, this is 1 HIVE every 3 days without doing anything. Beats letting it sit idle I would say. I guess in some kind of way this is almost as if you are using your hive power to vote on posts and get curation awards from it. Honestly, this even has a better return ratio than curation. Using the funds to get more funds. Every little bit helps.
The time to actually build on your wallet is in a bear market or in a sideways going market. The profits are for later on, but these are the times to put your assets to work. And Quix is doing excatly that.
Did I already mention that in the time while I have owned him he also increased in price? So for a free assets giving daily return and eventually potentially selling it at a higher price?
That is what you want to see. I am glad I found the rental market back in my go-tos.
---
---