Wednesday Walk: cycling along the river waiting for sunset.
This year winter has started three weeks late but we were compensated with more days of very cold weather. There was Harding any rain in winter season in the northeastern part of Thailand, making the green fields turned into brown fields of dry grass. The southern provinces were inundated with heavy rain. We just had to spend more time watering plants and fruit trees.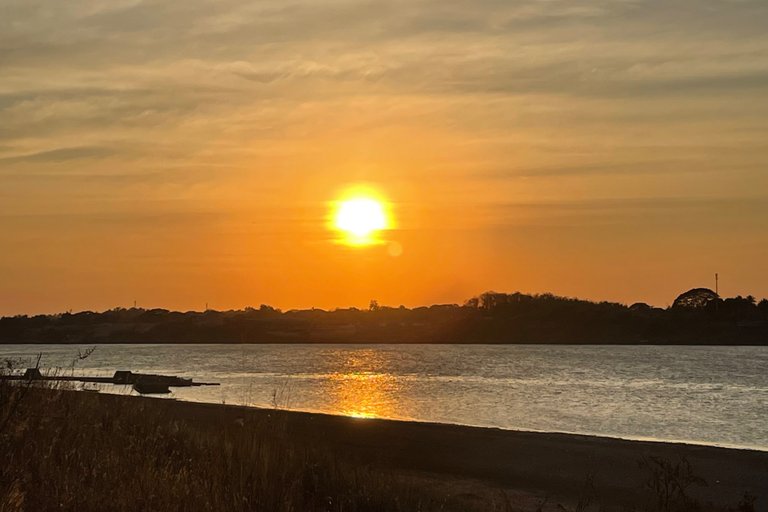 I was so glad that all the mango trees decided to explode in thick blossoms after I went around watering them like crazy. The earth around these trees had cracks which meant they were getting thirsty. The moisture and underground water had largely disappeared. On the third day, these trees greeted me with yellow blossoms. I was surrounded by very happy trees tipsy with water. The water bill shot up quite high; my gardener was quite overwhelmed by my actions. I was carried away by guilty feeling of neglecting these fruit trees for months.
Household tasks and odd gardening work krit me busy all day long. My cats have become used to my big bicycle; they used to be frightened by this giant moving metal animal. Now I had to tell them every time I took my bicycle out for evening exercise. I told them to look after the house as I needed my thirty minutes cycling exercise. They sat and guarded the front yard till I came back. I was so glad that orange cats could understand my language.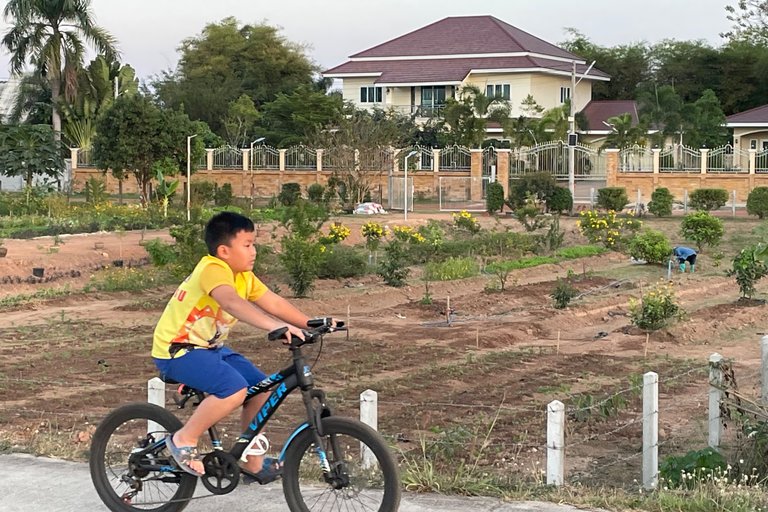 The dirt road was nice and dry for cycling though it was rather slippery on some patches of tiny pebbles. I headed towards the riverfront promenade. My neighbours have finally installed wired fence and metal gate around the outside garden. They have planted several fruit trees and new pot plants. But the gaps in the fence were too big for small goats. A man in the fishing village has bought about twenty goats and these goats have been escaping into several gardens including mine. They just loved chewing young banana leaves and those of fruit trees and flowering plants. So, we had to wait and see how these goats would react to the new fence.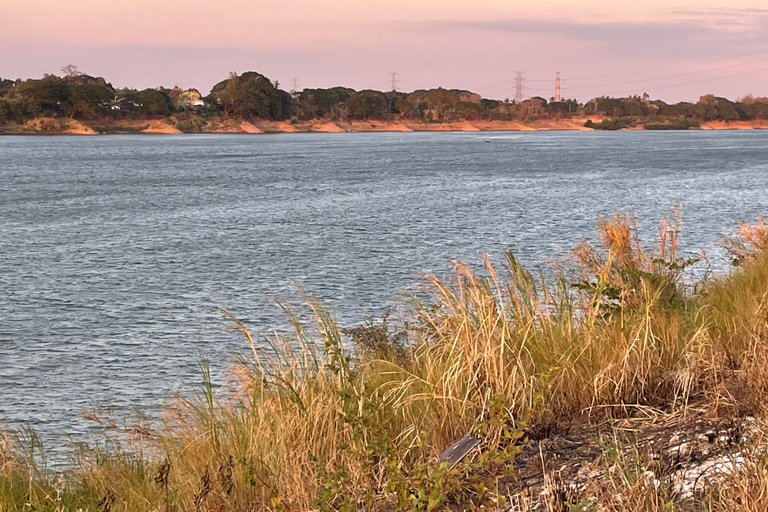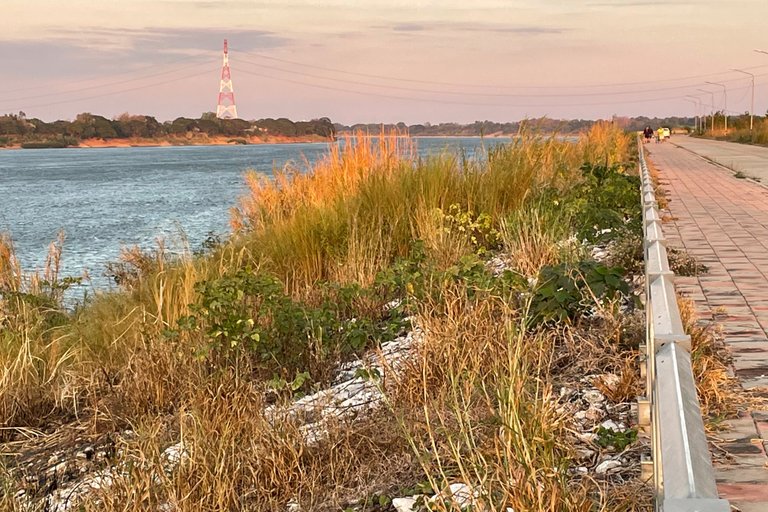 I was wondering why I hardly saw the elderly villagers who used to cycle in groups along the riverfront. Nowadays I saw more town people with sophisticated bicycles along the river. I could have cycled all the way to the other village but the vibes on some places just put me off from close proximity. On the other hand, there's a small path connecting from the temple towards the evening market on the edge of the Tuen center. I would need almost an hour to take this trip so I should plan this trip for the afternoon to avoid getting back in the night. I also had to ask my cats for permission to go on a much longer trip.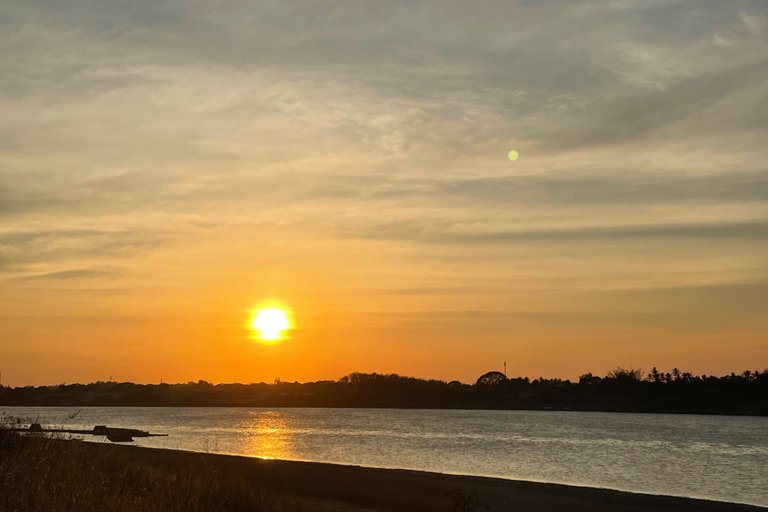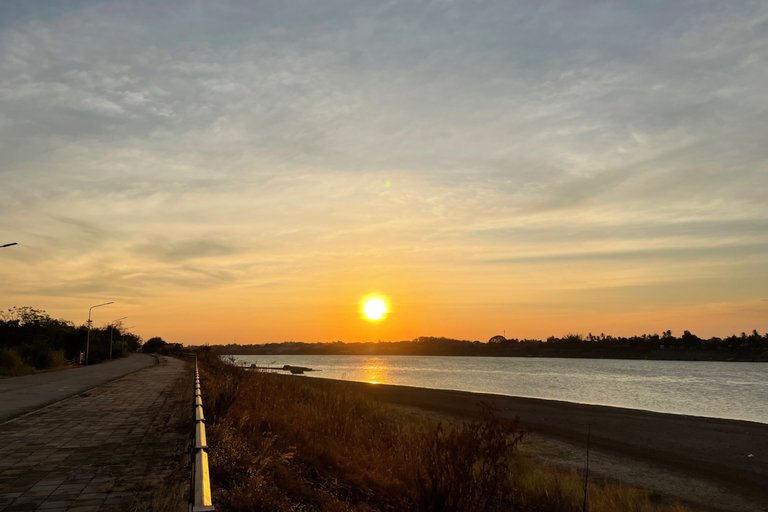 Mother Nature seemed to know what kind of moods the sunset ought to display in order to capture my attention. My head was mostly full of too many thoughts and distractions. So, I really needed Mother Nature's healing vibes. Those colourful sunset vibes just traveled through my eyes along the nerves up to my brain. They were like invisible vitamins for my brain and mind. I could feel very relaxed and my breathing became calmer. I had to stop cycling and be quietly still by the river.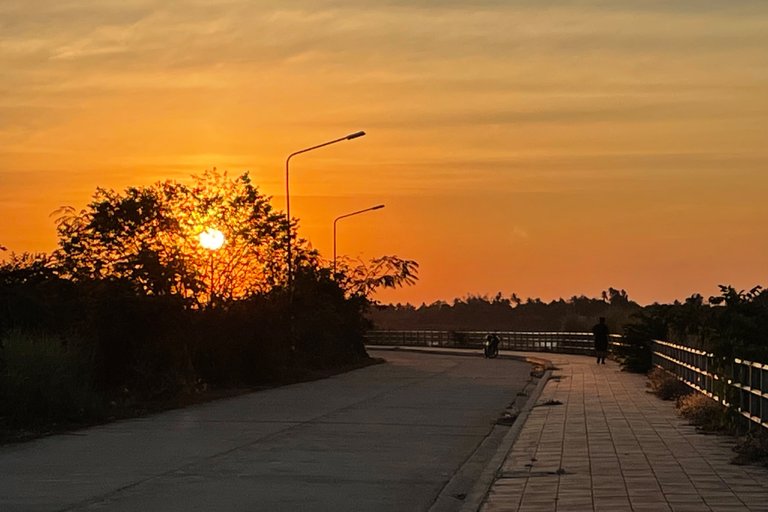 Time seemed to almost stop as reality seemed to slow down like a slow motion film. My mind started to review fuzzy thoughts and shred unnecessary ones into emptiness. It felt so good to have all the fuzzy thoughts being vacuumed like throwing away all the rubbish. Then the mind has more empty space to breathe and dance around the sparkling clean floor. Refreshing vibes from the river spread around the area. It's like having a cosmic shower of invisible energy running down from outer space. I had a shiver from the head down my spine! Strong electric shock through my body made me shout out loudly in sudden surprise. That was quite a healing session gifted by the universal guardian and Mother Nature. I would bow my head in gratitude and pray for compassionate healing to all sentient beings.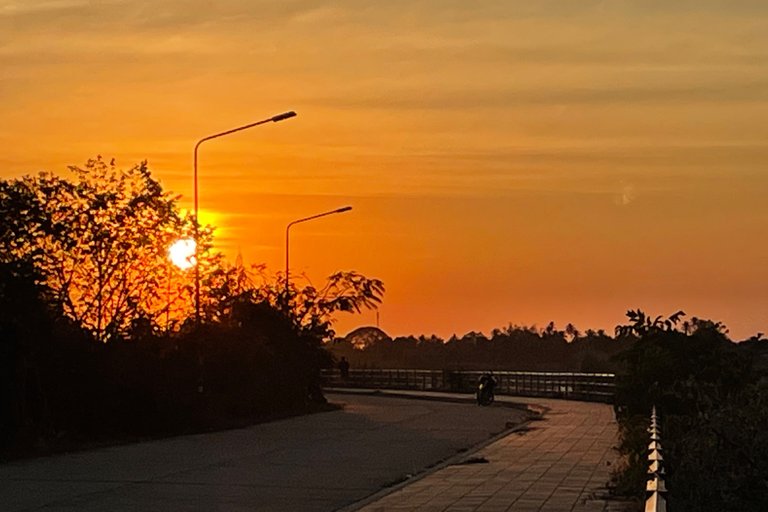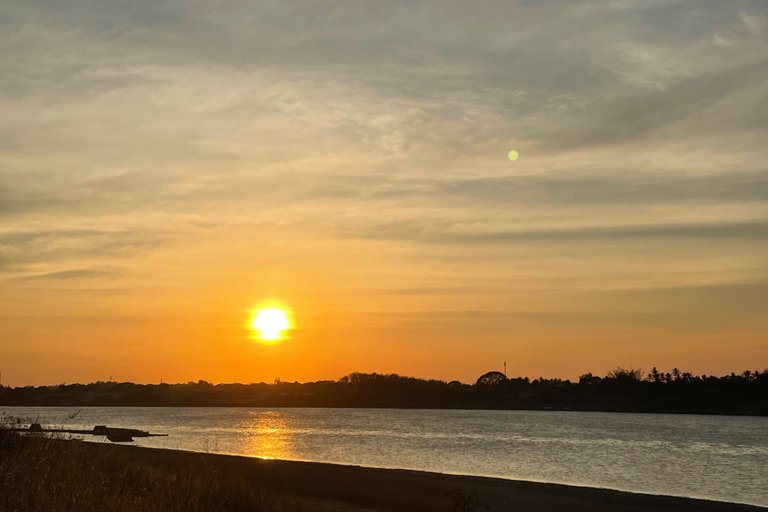 Sometimes I would feel very distress and depressed as so much sad vibes were floating in the air. I would normally behaved erratically like horses in the barn feeling the impending earthquake. In the past, I could pick up vibes if sorrow and cries for help by people in unfortunate situations in far away places. An elderly healer used to teach my how to handle such situations. I had to pray for these needy people and devs out compassionate vibes through meditation. I could pick up some disturbing vibes one day before the earthquakes in Turkey; I couldn't do any work nor sleep.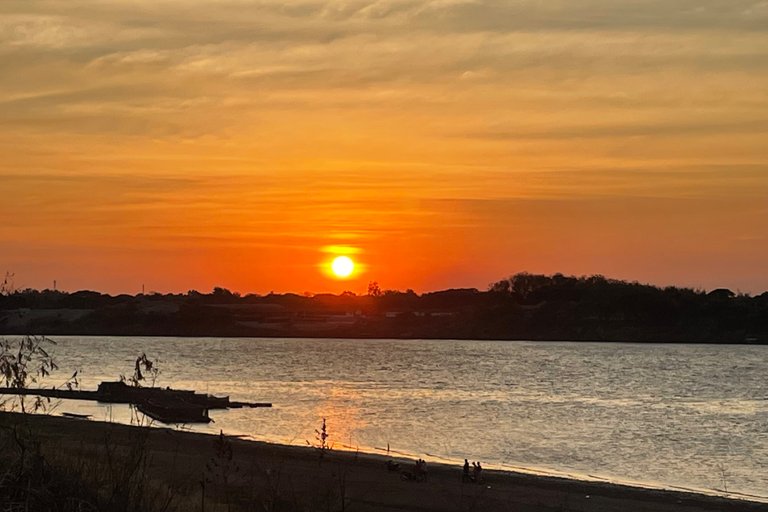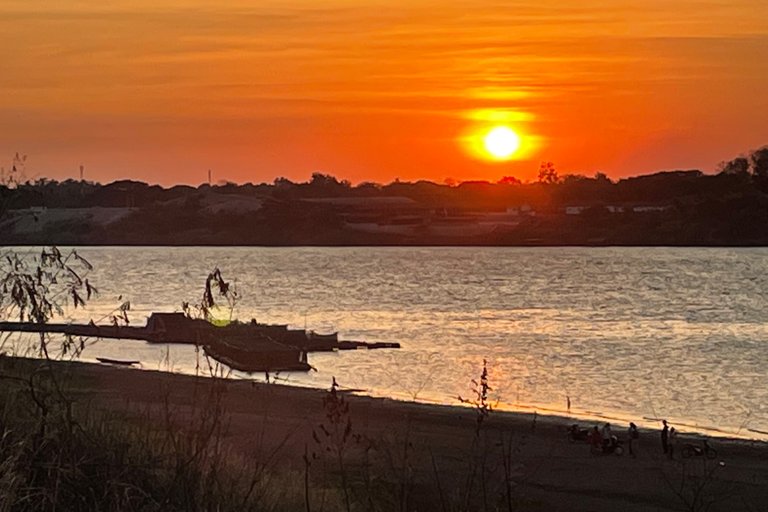 I became restless and kept on pacing for hours. Initially I thought the full moon energy and squaring of so many planets were testing out my stamina. It was emotionally exhausting and demanding not knowing why I had to feel so disturbed by the unknown. Then the bad news kept coming in; my heart went out to them as I imagined what would I feel if I were living there too. These two days must have been very hard for those who have lost loved ones and all their properties and belongings. I prayed for them all and sent my good wishes while asking for Divine grace to heal them all. Life is so full of uncertainty and sudden changes. I should be more focus on my practice of mindfulness and meditation.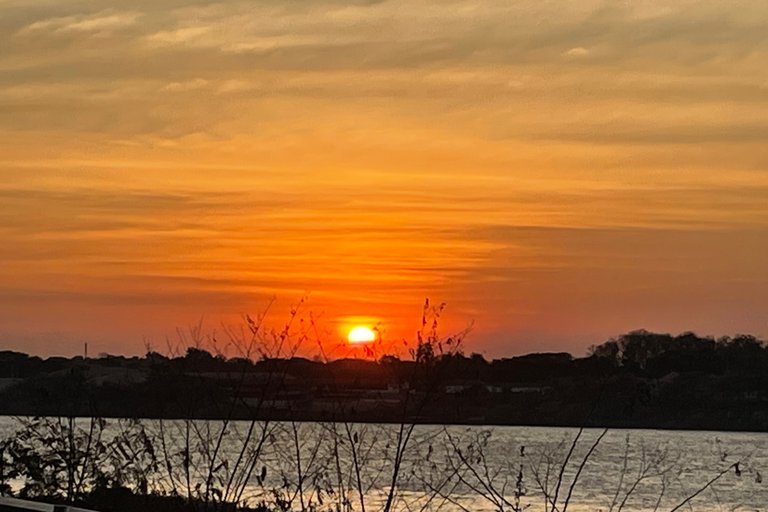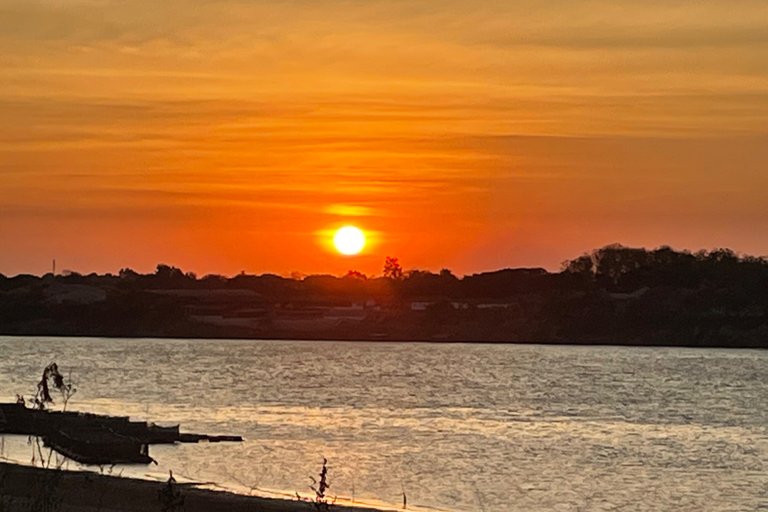 Wishing you peace, good health and prosperity.
Stay strong and cheerful.
---
---