Apple slice with a crunchy walnut topping!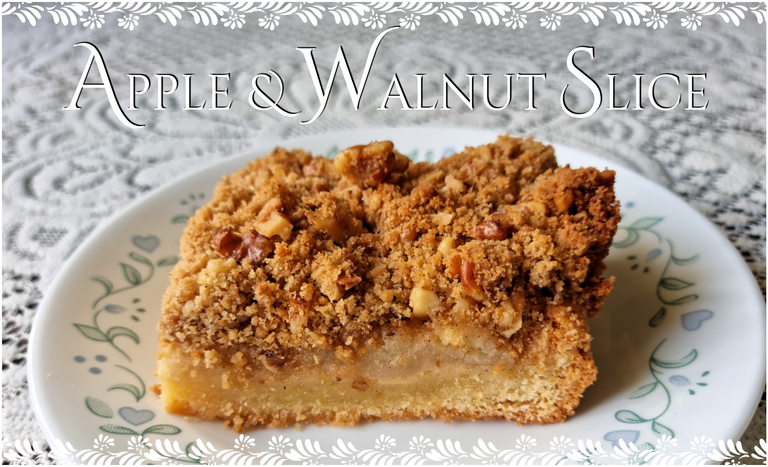 A few weeks ago I baked some Apple & Walnut Biscuits. They really went down a treat! They were so delicious that we ate them all in one day instead of them becoming my after-walk snack. 😅
My town is in the midst of floods and severe weather at the moment so there's been no walking for me this week. However, I really craved that delicious appley walnutty flavour once more, but I didn't want biscuits. I wanted something a bit more desserty...
And so, I scrambled around the ingredients of some other random fruit slice recipe and made it more suitable for meeee. And by more suitable, I mean sweeter and more sugary for my insatiable sweet tooth. 🍩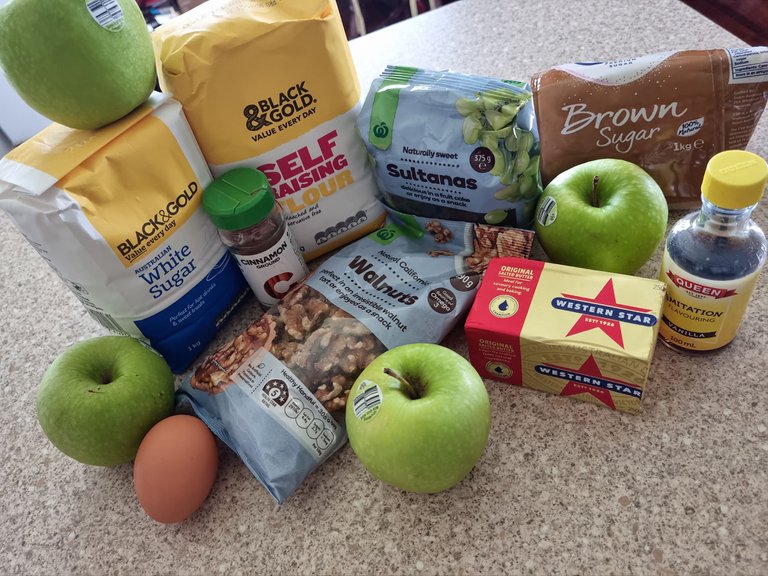 🍭 Ingredients!
2 cups of self raising flour
1 cup of white sugar
120g of butter, sliced into small cubes
1 egg
small splash of vanilla
1/4 cup of icy cold water
 
4-6 granny smith apples, peeled and sliced, boiled til tender
sultanas (raisins), optional
 
(another) small splash of vanilla
3/4 cup of brown sugar, packed
cinnamon
1 cup of flour
60g of butter
100g of walnuts, chopped and diced

Place the 2 cups of Self Raising Flour, 1 cup of White Sugar, and 120g of Cubed Butter into a bowl.
Rub all together until in your bowl is a mass of buttery crumbs.

Add your egg, vanilla splash, and quarter cup of icy cold water and mix until combined, then gently knead.
Press firmly into baking tray.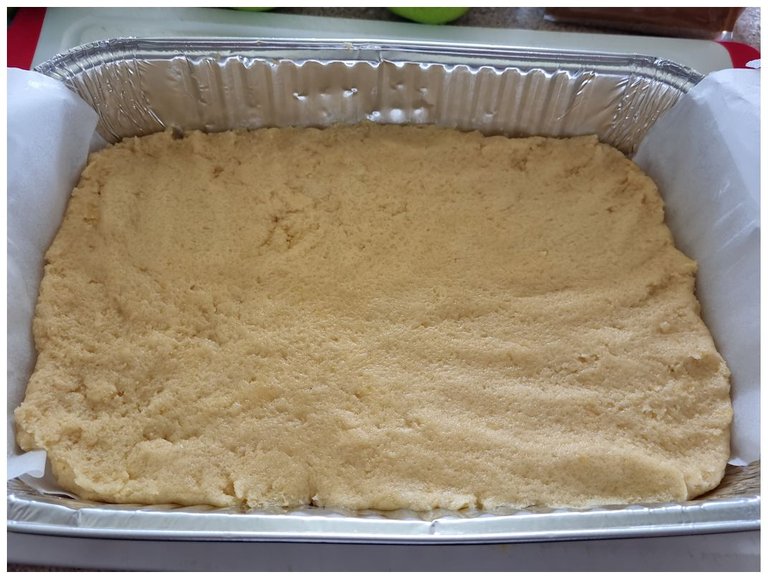 Chill in fridge for twenty minutes or so. Preheat oven to 180 degrees Celsius during your wait.
While waiting, we can also make the walnut mixture!

Similarly to the first step, mix the 1 cup of Flour, 60g of Butter, Cinnamon, Vanilla, and 3/4 cup of Brown sugar all together until the mixture resembles breadcrumbs.
Gently mix in the chopped walnuts. Ta-da!
Now the oven should be pre-heated and the dough in the fridge chilled nicely.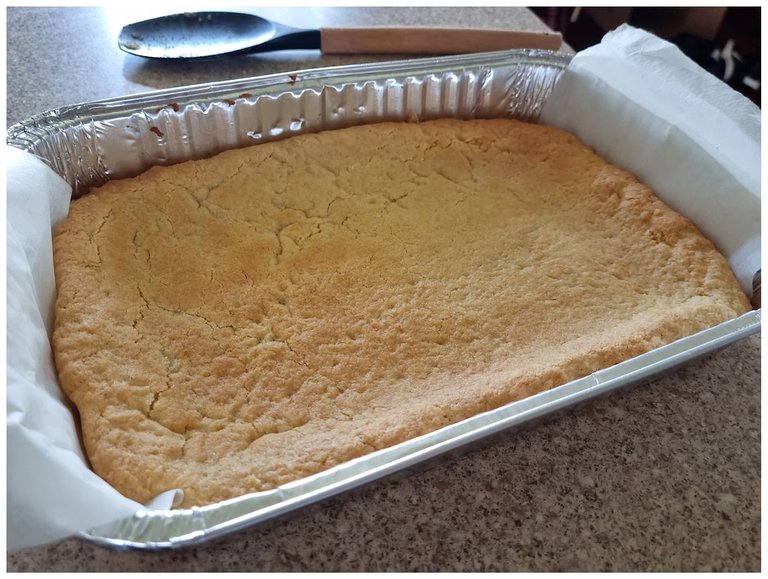 Bake the dough until slightly golden -- about 20 minutes.

Spread your cooked apple slices (and optional sultanas -- I decided not to use them this time) over the top of the dough, then sprinkle the walnut mixture evenly over the apple.
Return to oven for 25-30 minutes. Until the walnut mixture is crunchy and golden.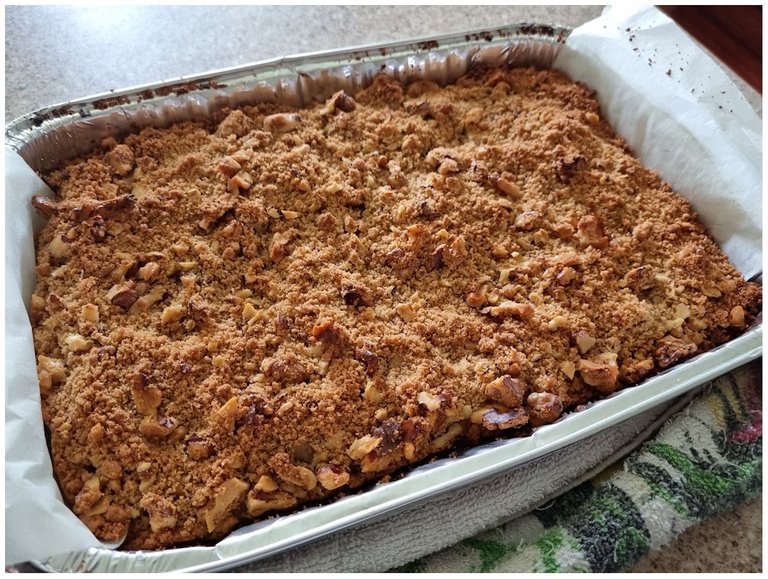 Allow to cool, then slice away and serve and devour and be one with this most glorious creation! 😄
You can eat it as is, which we did. But served with either custard or vanilla ice cream would probably be extra delicious.
Until next time! 😄🍨
---
All photos in this post are courtesy of me, @kaelci.
---
---