SKULLOVE / New NFT on NFTSR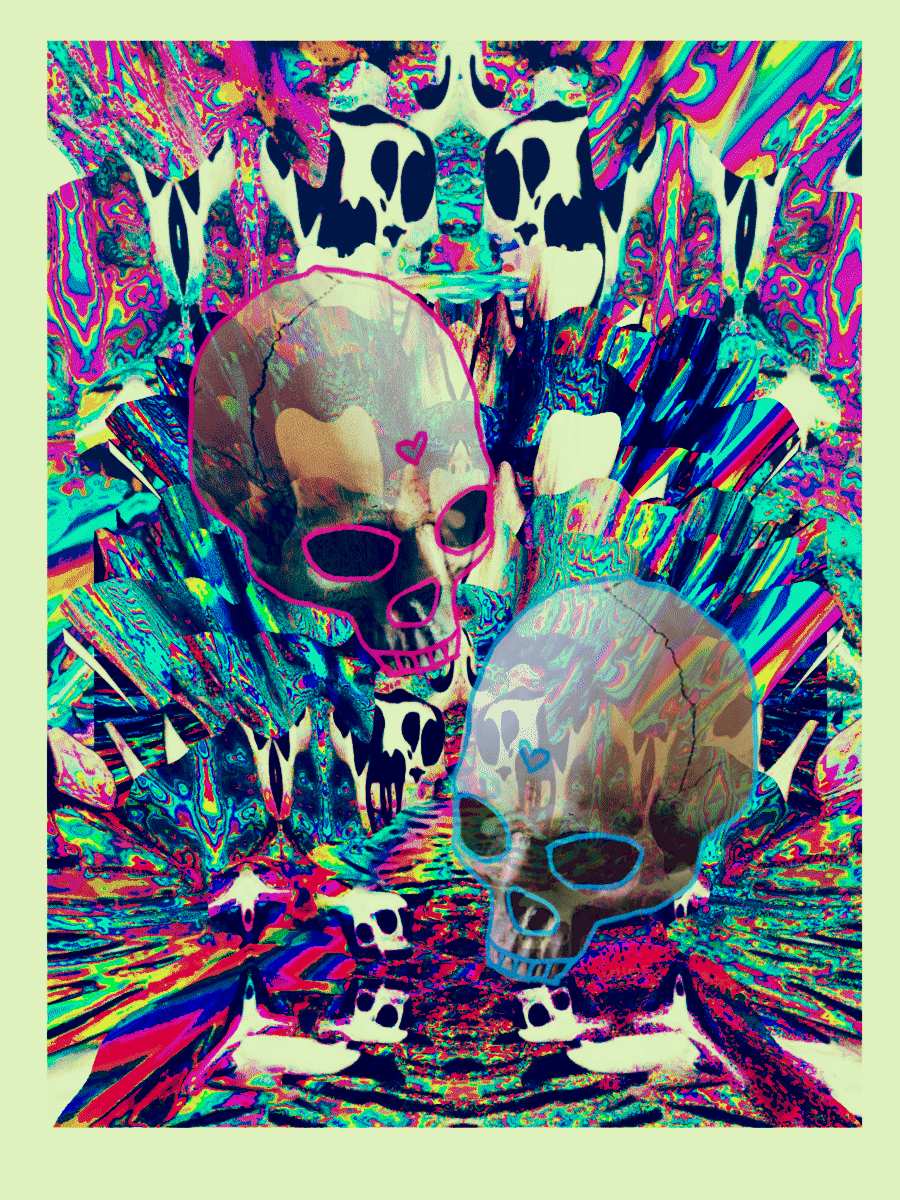 I haven't posted or tokenized art in a while so here we go!
I recently found out about an app called night cafe where you can type in some words and it will make art :0 I am sure some people are using this to make very easy AI generated art which is kind of a pity if they don't disclose but I always like to see these kind of dapps as a kind of jumping off point for inspiration. I typed dead cow surrealism, and this is what popped out: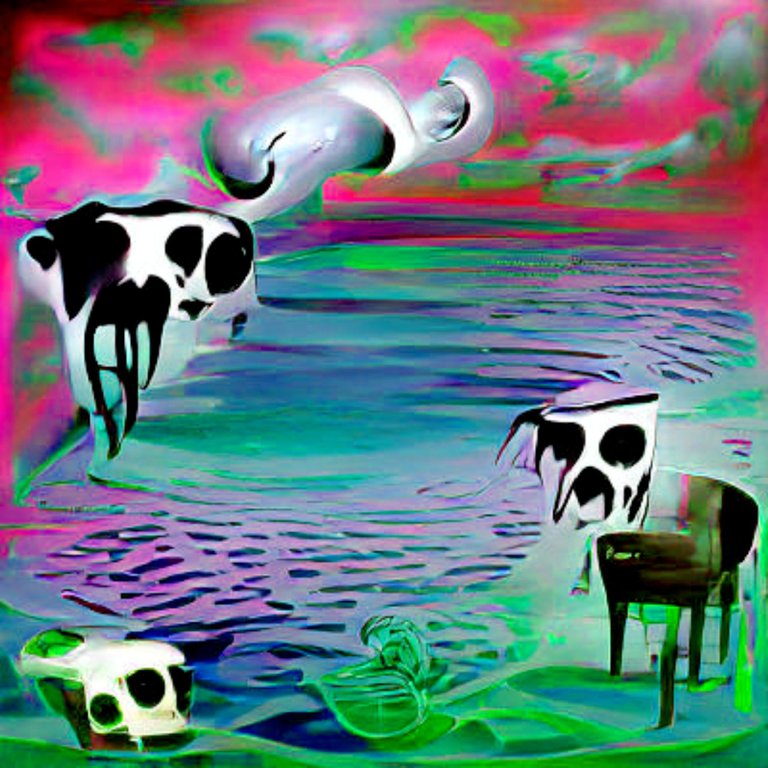 It'e kind of cool but has the signature details of AI based art, very odd textures and edges on some of the things.
I remixed it a bunch of time and added some layers. Then I ran it through photomosh and used the overlay function twice to add the two skulls. It's very trashy and fun but I like the end result!
There are 10 NFTs available for 20 HIVE each, they can be found here:
https://nftshowroom.com/juliakponsford/gallery/juliakponsford_trash-art_skullove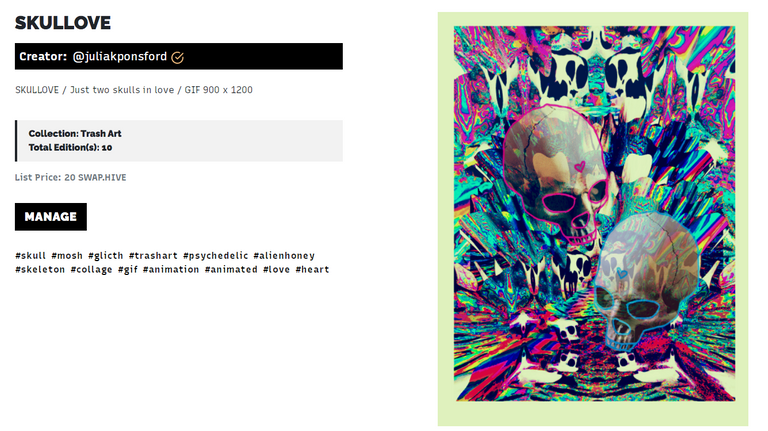 >>>>>>>>>>>>>₳ⱠłɆ₦ ⱧØ₦ɆɎ<<<<<<<<<<<<<
Visit my gallery on NFT Showroom
Join the Alien Art Hive community and come get some Alien Honey!

To follow on twitter, personal account, Alien Community account <3

---
---