A Very Corny Post!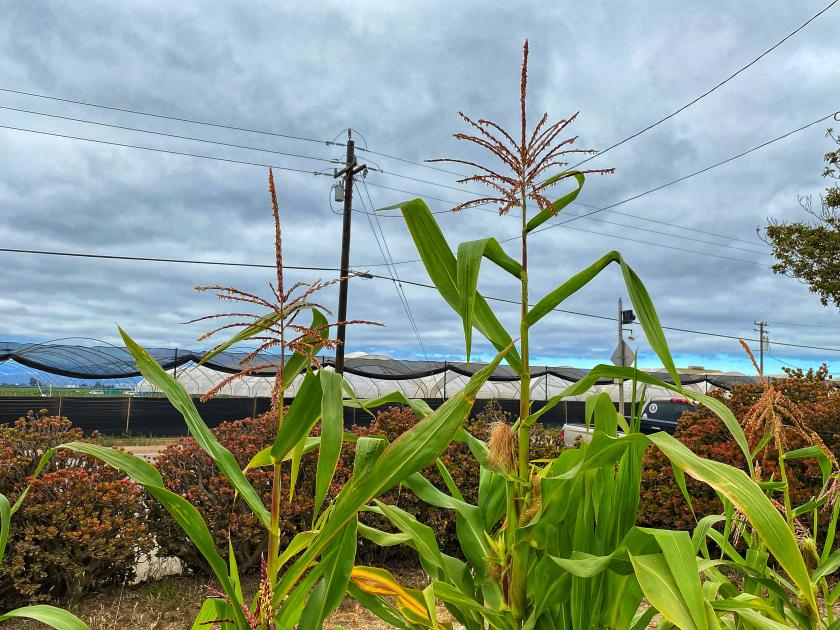 Hello everyone! I have to say I have been slacking big time when it comes to posting. It has been 18 day's since my last garden update, and the worst part about it is I was thinking it was more like 7-10 day's. Even posting my cannabis updates I've been slacking. I admit I am a little burnt out on life, but that is never a good excuse. It is important to stay consistent, and here is no exception! I see it all the time, someone goes hard, then vanishes. I understand, not everyone has the time. Shit happens. Ok I am going off topic, Ill maybe save that for another day. Let me share with you all the progress, or lack of in the garden.....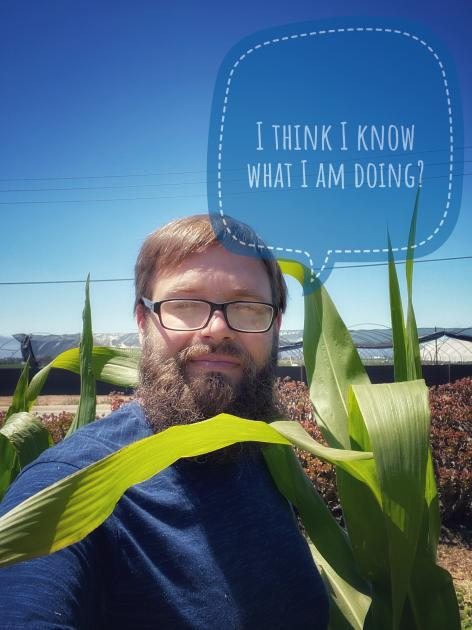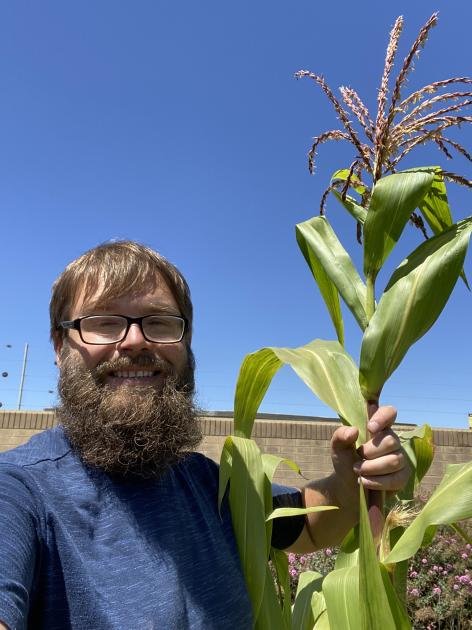 ---
My Glass Corn has grown almost as much as my beard these last 2 weeks! This is something that does put a big smile on my face, since I want to grow cannabis plants just as big, but can't. This corn will have to do.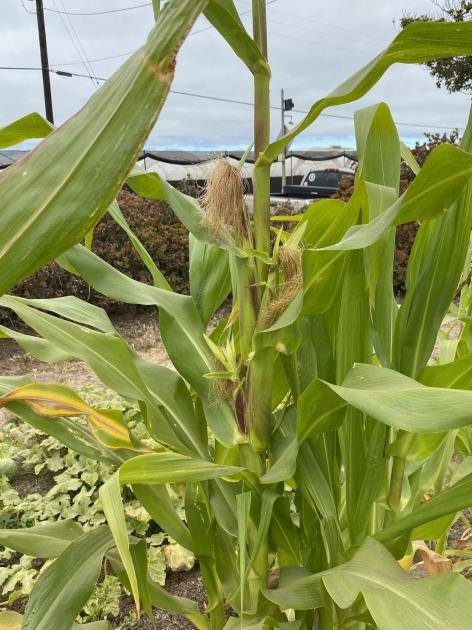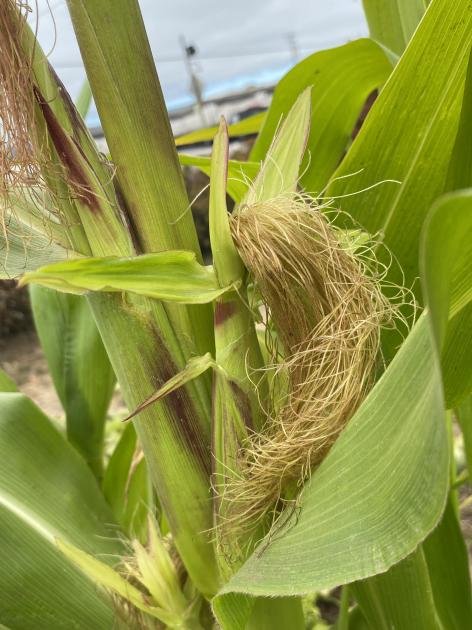 ---
It is also starting to show some budding! At least I think that is what it's called? Anybody want to help me with my corn lingo, please chime in! I am all ears. Otherwise Ill just stick with the corny jokes.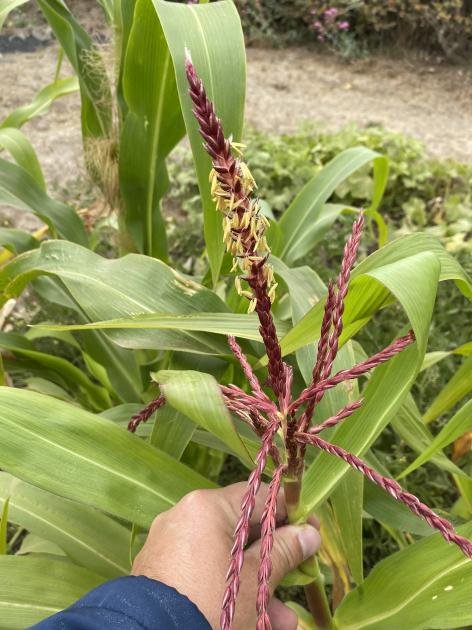 Are these seeds?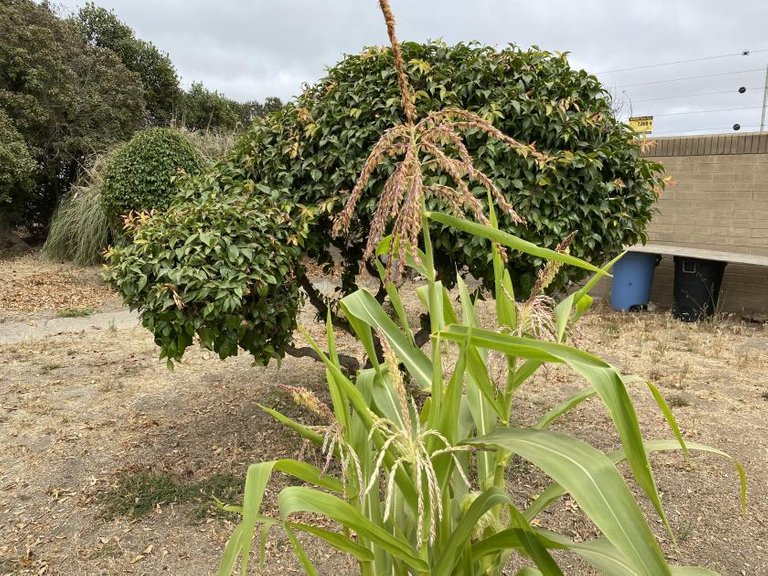 Although I have yet to trim my beard, I did trim my bush. Something that I thought was an eye sore in my post the 18 whole days ago.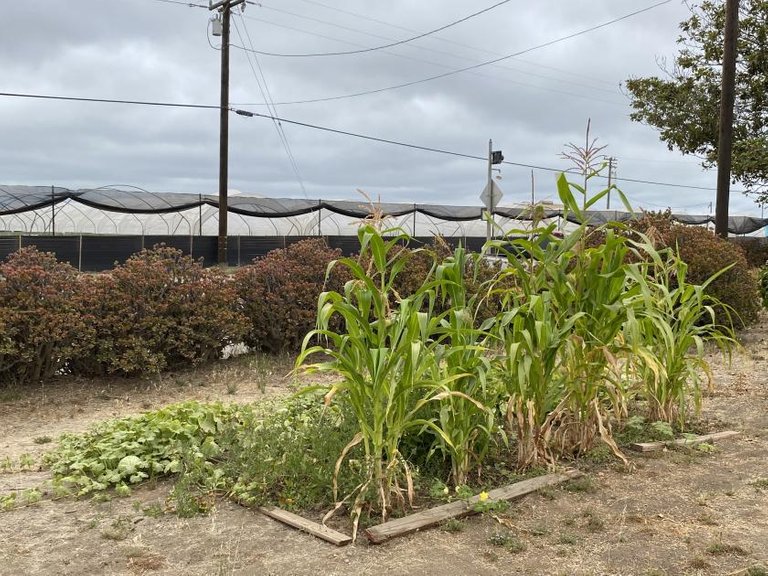 After a hot week it has now cooled down, and been partially overcast the past few days. Which has meant less watering. Still no rain, except just a little droplets in the morning. Only enough to make things a little damp.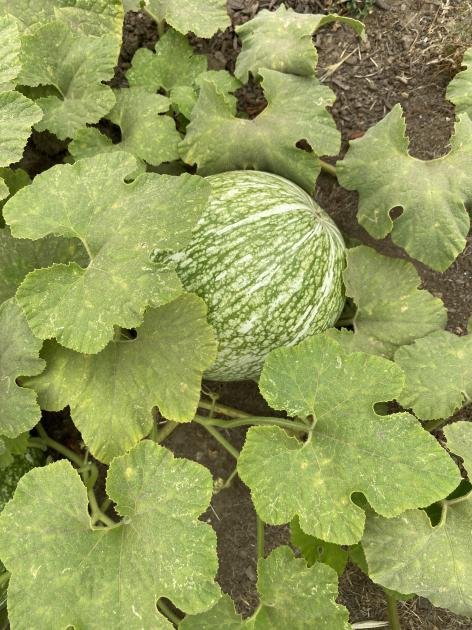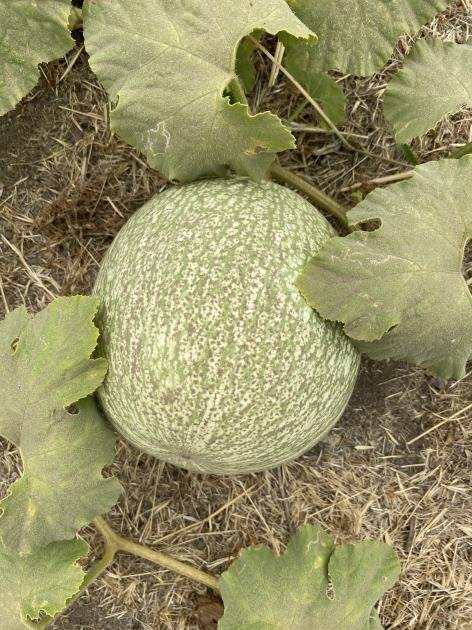 ---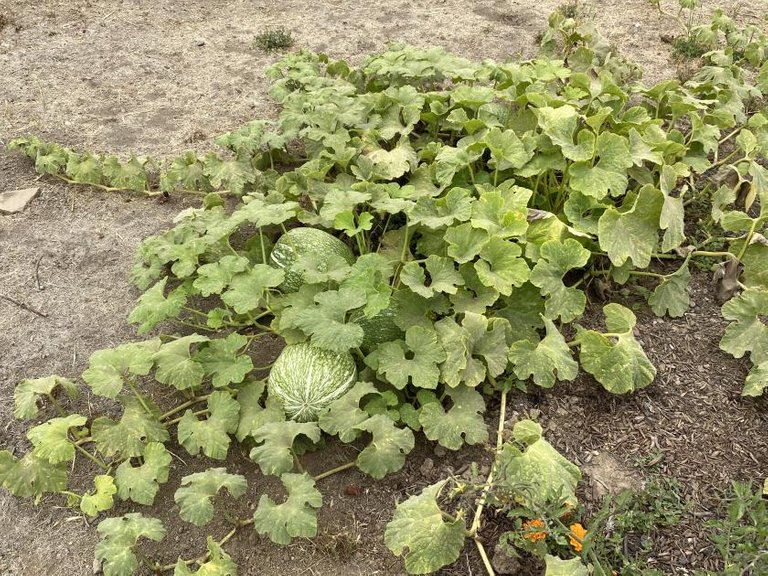 The melons are ripening up, and there is more here then what I eat in a whole year. So for sure there will be a bunch being passed off to unsuspecting customers, MUUUUUHaaaaHA!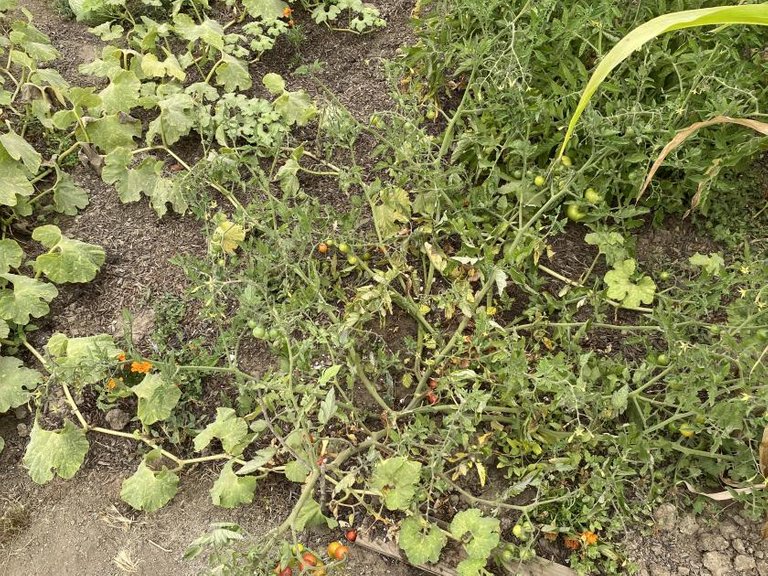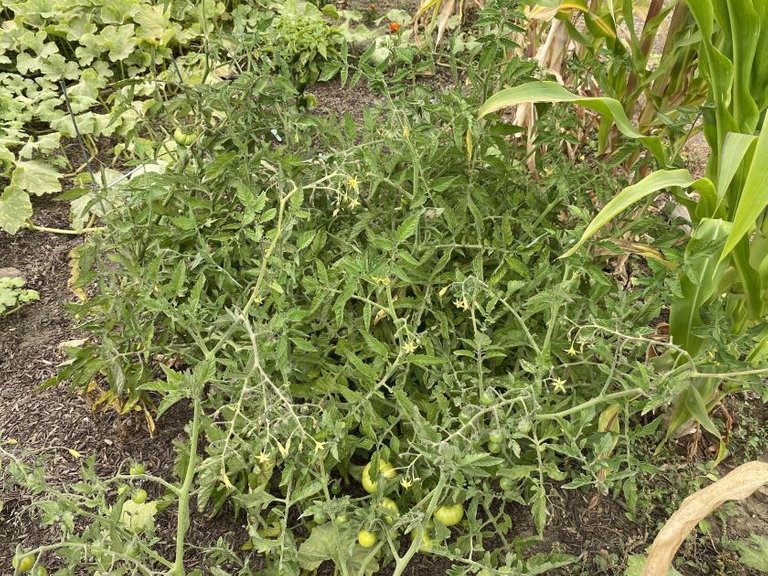 ---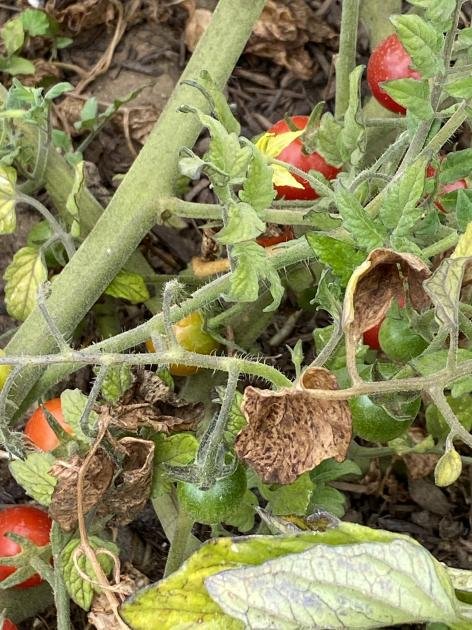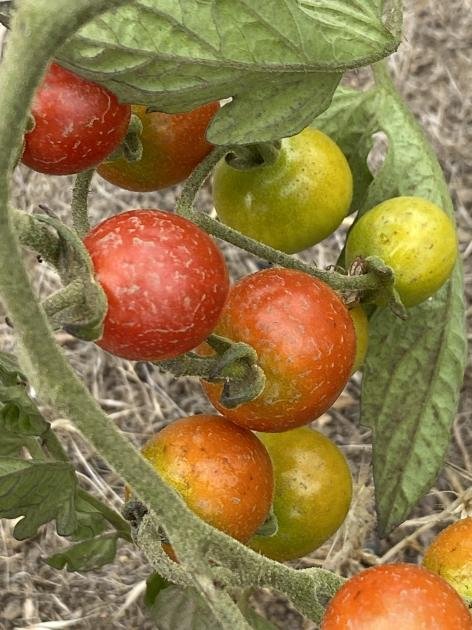 ---
The Beefsteak Tomatoes are coming along, while the Cherry Tomatoes are ripening up in patches. My wife @loryluvszombies actually made some red rice with them last week. Always nice to be putting what you grow to use. Also a nice change of pace from smoking my produce. ;)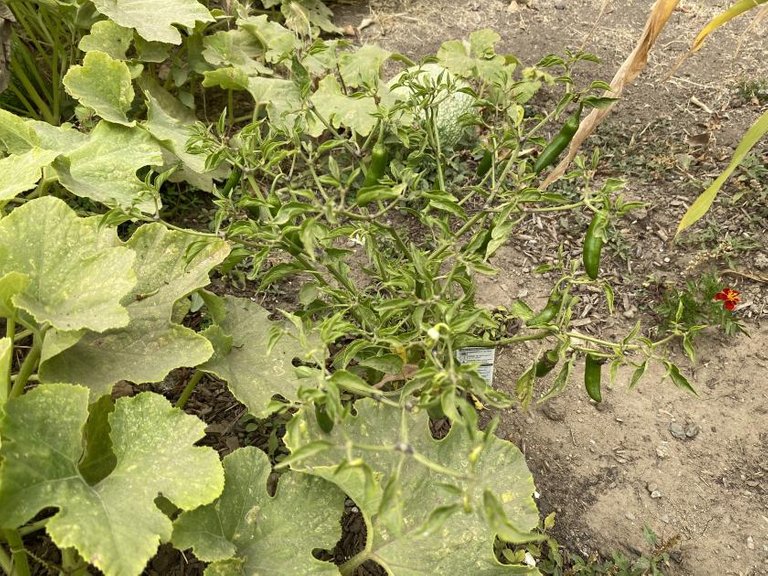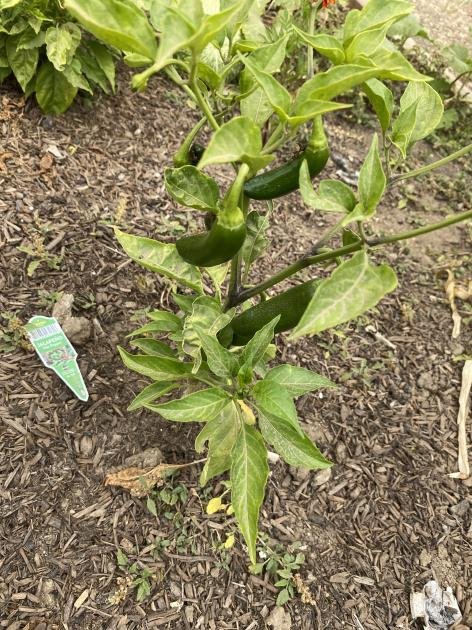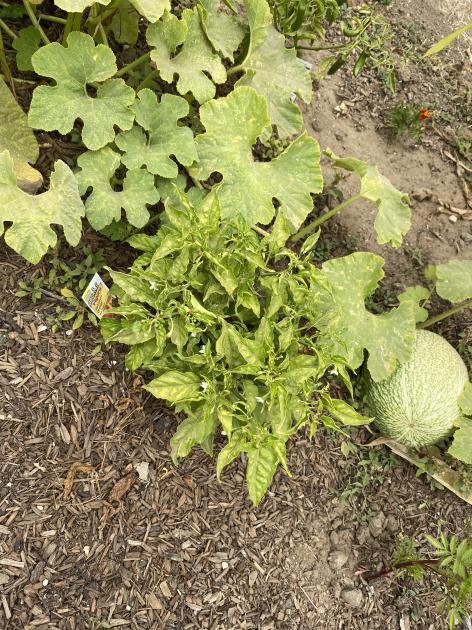 ---
The Serrano, and the Jalapeno are fruiting, while the Habanero is still experiencing lockout.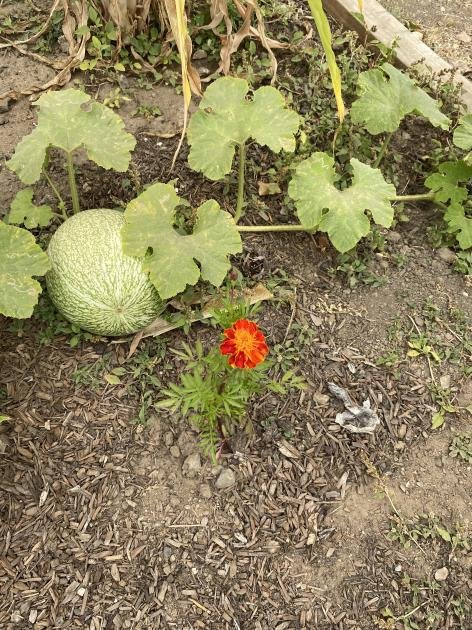 Marigolds doing their thing, attracting predators!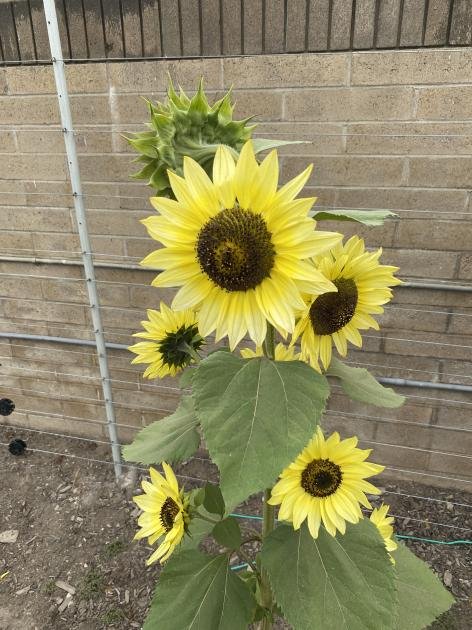 Ok you all recall the side project? Where we wanting to plant some sunflowers, and corn since we thought it would give us a nice view. Well.......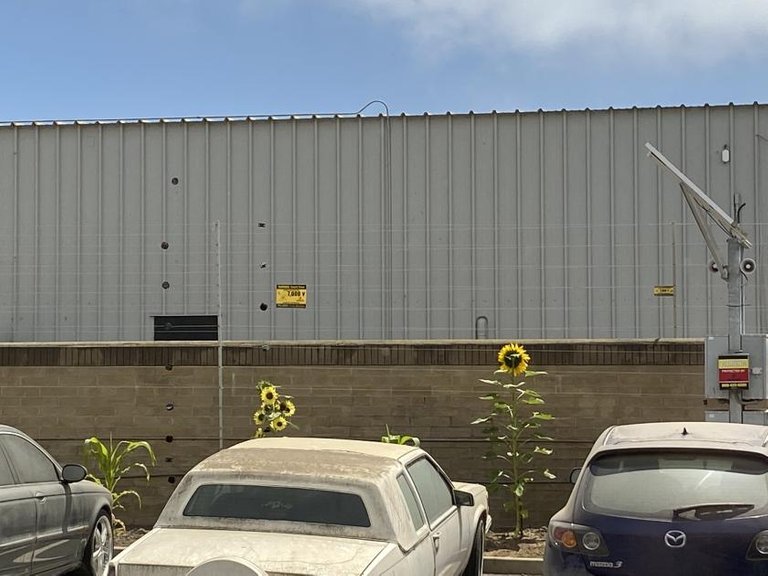 Most of the flowers are facing the other direction! LOL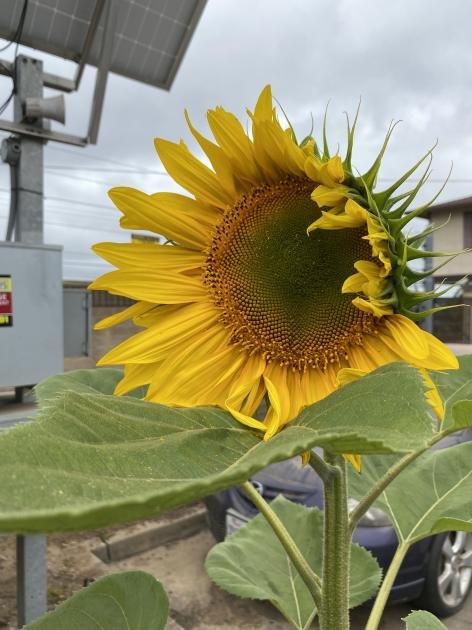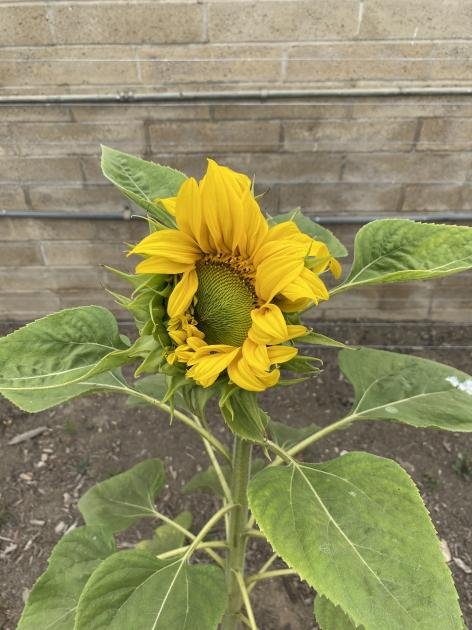 ---
But they still do look pretty cool, and hopefully I can make use out of the seeds, since I do have a Sunflower Seed addiction.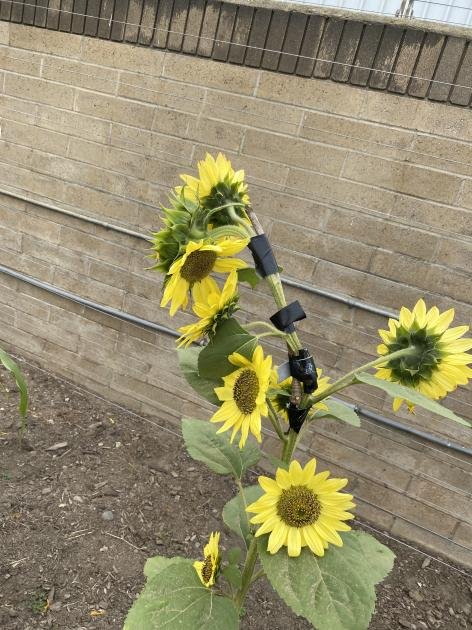 Actually a funny thing about the flowers not facing us. I thought I could Supper Crop, and manipulate a flower to face us. Well it kind of worked, except the stem never grew strong to support itself. So I made a make shift crutch. I suppose this is what I get for trying to play God.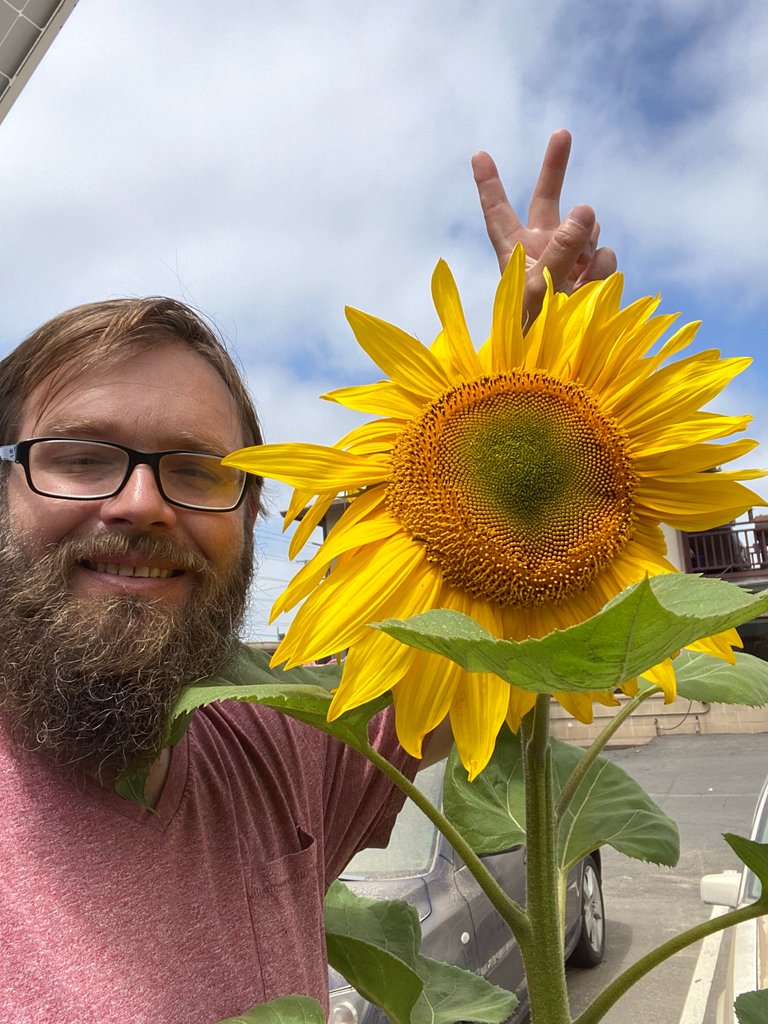 Ok Ill leave you off with a Beauty & The Beast reference. I am basically just letting these grow, with very little intervention. Ill do my best to give you all an update at least a week, VS. two weeks from now. I am here everyday consuming cannabis content, but I do need to get more active in other community's. Let me know in the comments what you like to do with Watermelons, besides cutting it up, and serving it? Also these are Giant Sunflowers. Can I use the seeds for spitting seeds? Or is that anther type of sunflower? All comments welcome, and if you want to help me out with some slang, please school me. Have a good one everyone!
---
---