A WEEKEND OF FOOD, FAMILY, FRIENDSHIP AND FUN OVERLOAD! | Bus Stories and Nature Photos | Reunited with My Friend I Haven't Seen in A Year! | Gown-Fitting for A Wedding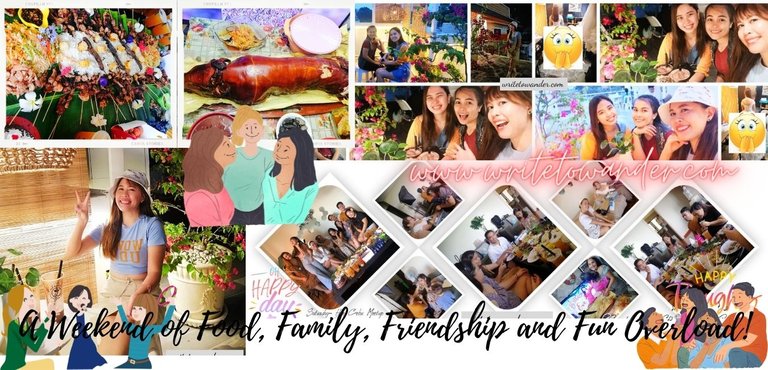 ---
MY WEEKEND IN PHOTOS 🎉🥳
Food and Fun Overload! 🥰
---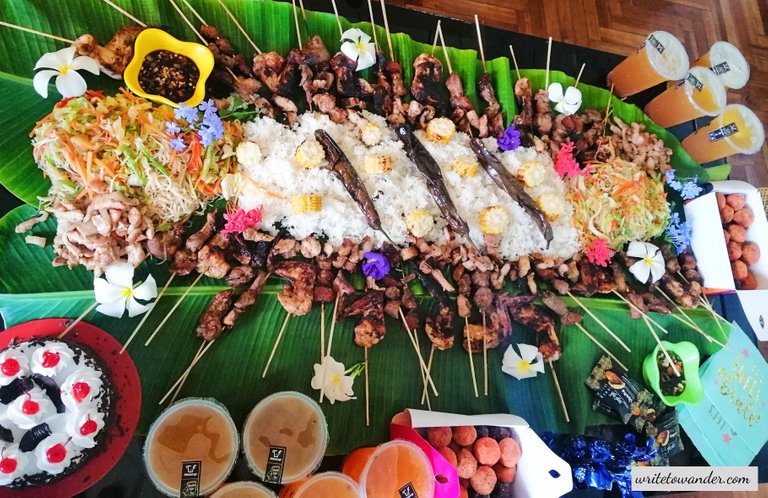 Would you look at this feast of yummy goodness? 🤤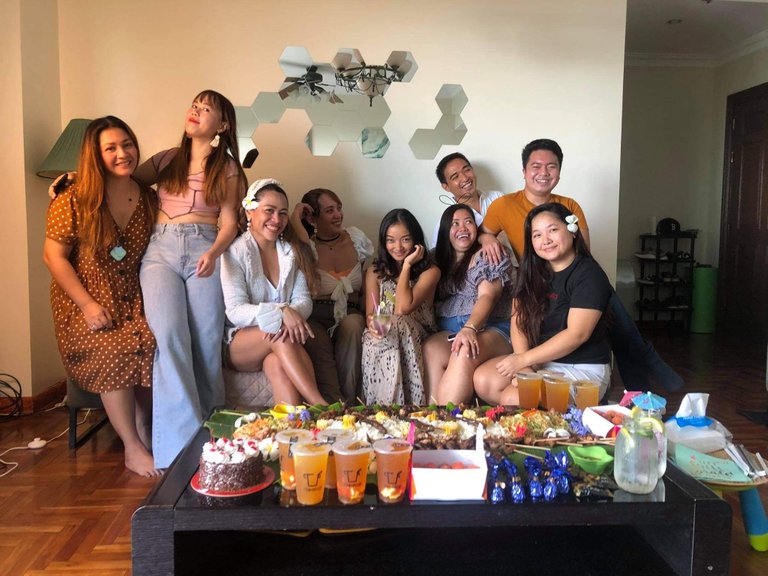 Saturday 25th of September 🥰| My sisters and I met these warm awesome people! | A gathering of some of the members of awesome Team Hive Cebu and a celebration of newfound friendship. Yay! 🥳🥰
I was excited to meet these lovely souls again, namely: Ms Gil @purepinay, Miessy @itsmiessyonpeakd, Gerel @gerel, Sasha @explorewithsasha, and JL @cheerupwithjl. I've met them in person during the Hive Cebu Onboarding Seminar last 3rd of July and I haven't seen them since. I was shy at first because I have just interacted with them online here in Hive, but they have a very welcoming and friendly aura that my shyness disappeared into thin air. They are so warm and inviting and humorous and funny--I'm so glad to make their acquaintance and be a part of the Team!🥰 It was my first time meeting Klaus @asasiklause in person, and I'm glad to know we have a common friend, and we got to have a chika chika, yey! He's so friendly as well so it was not hard to strike a conversation. I AM BEYOND BLESSED TO HAVE THESE LOVELY PEOPLE SURROUND ME. I am grateful to call them my Hive family!🥰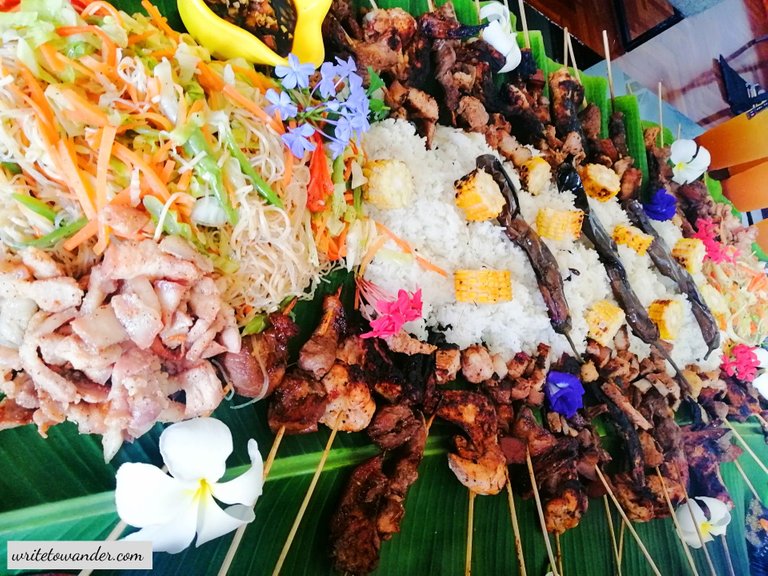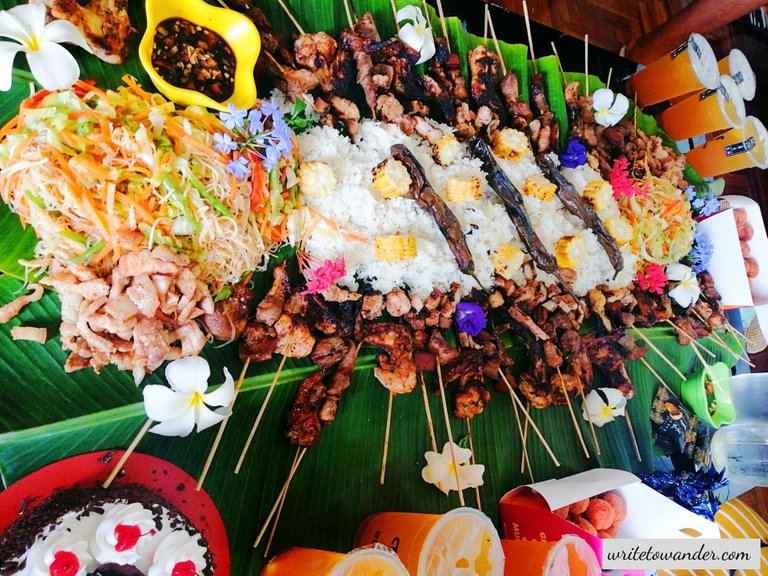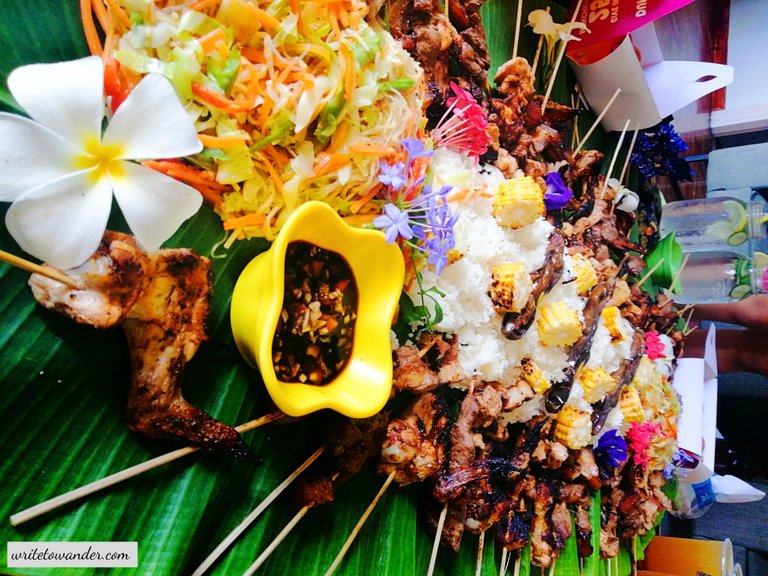 There were sessions of eating, convos over food, makeup, nail gel, more eating, more talking, endless laughter. These little things make me glad I am alive and well~! 🥰✨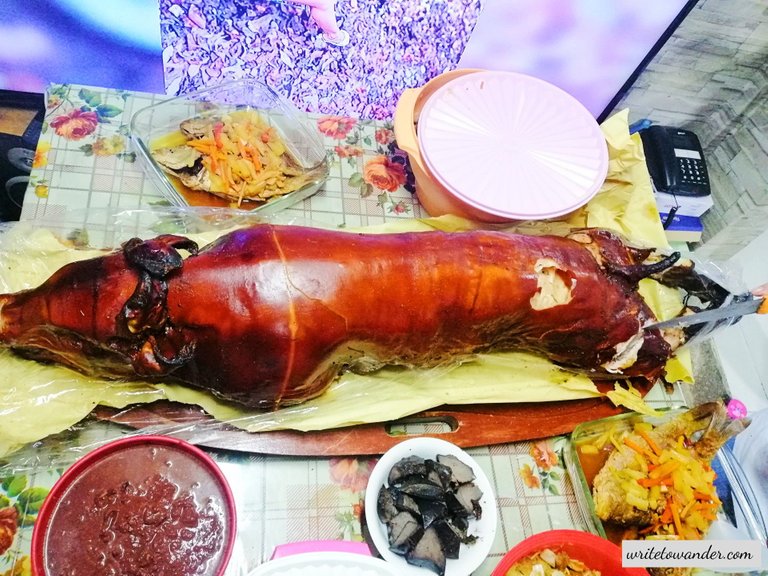 Sunday 26th of September was the birthday of my ate, the gorgeous @eeventuree 😘😍 We had lechon that day!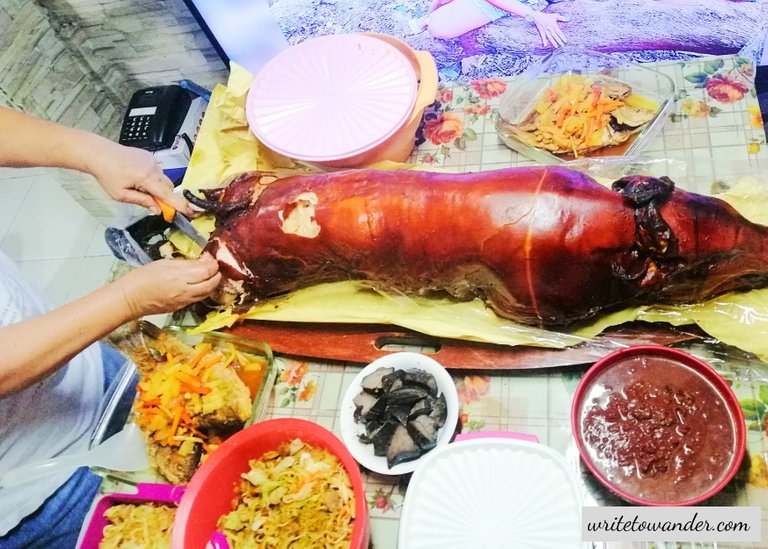 Did you know? In Cebu, roasted whole pig or lechon is a popular food that is often always present during birthdays, weddings, anniversaries, and all sorts of parties! Lechon is famous here in Cebu. When you come to visit Cebu, you should not miss tasting our lechon! 🤤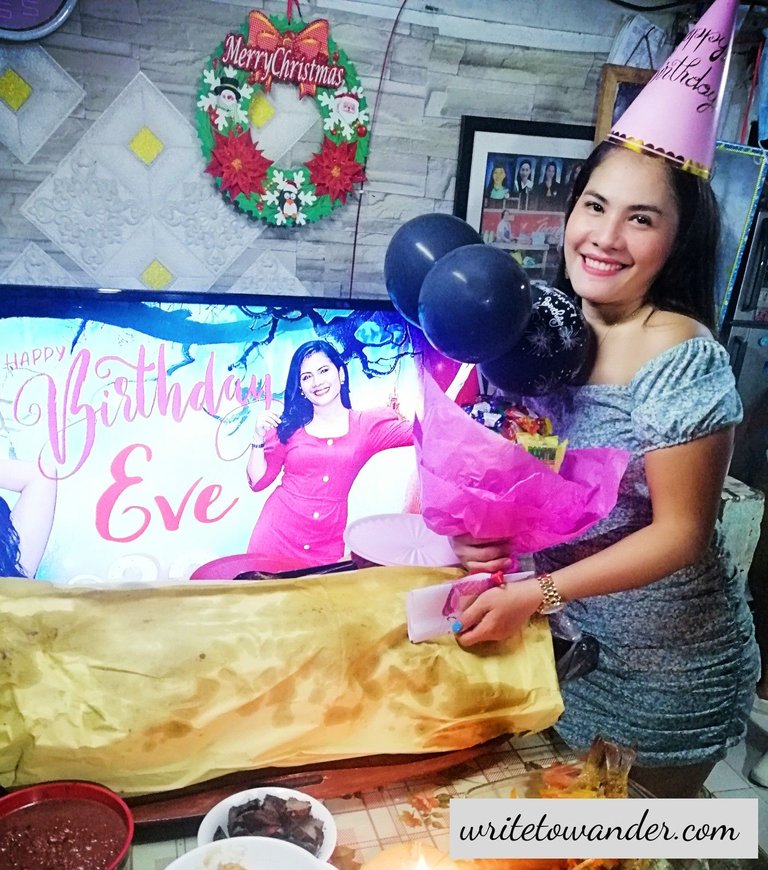 The birthday girl! We love you and we wish you nothing short of the best in everything, te! 🥳🎉


My Sunday afternoon in a capsule.🥰
Bus Stories and Nature Photos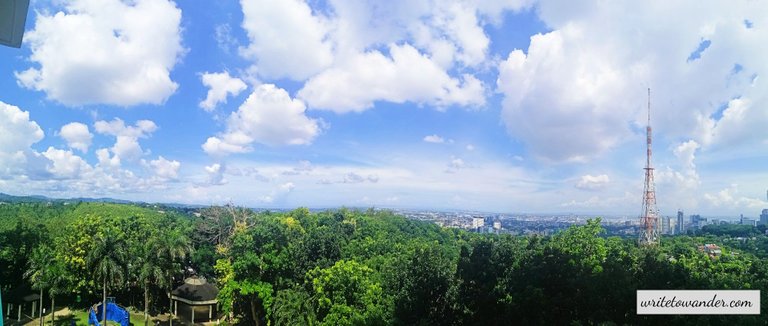 This was my view last Saturday.🌴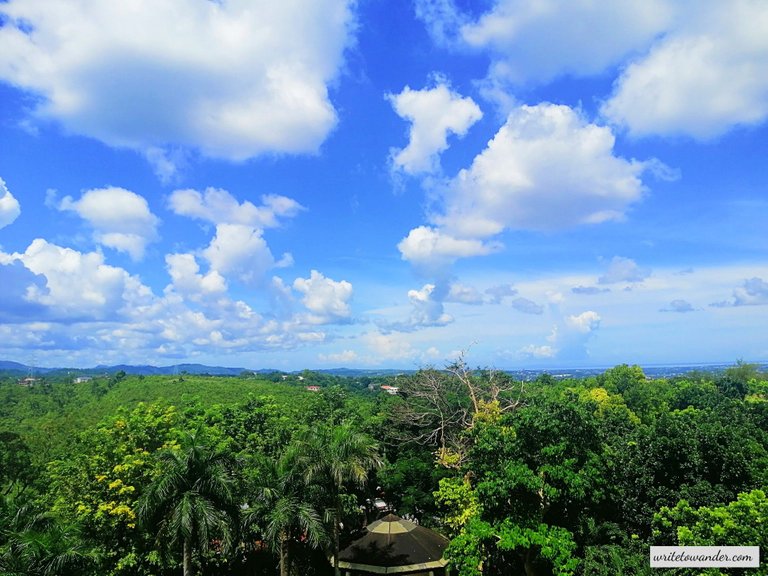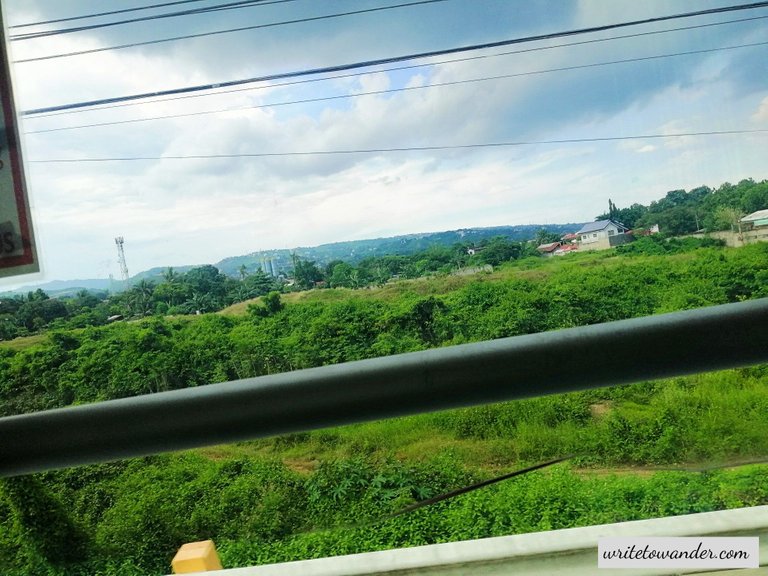 This was my view last Sunday. 🌴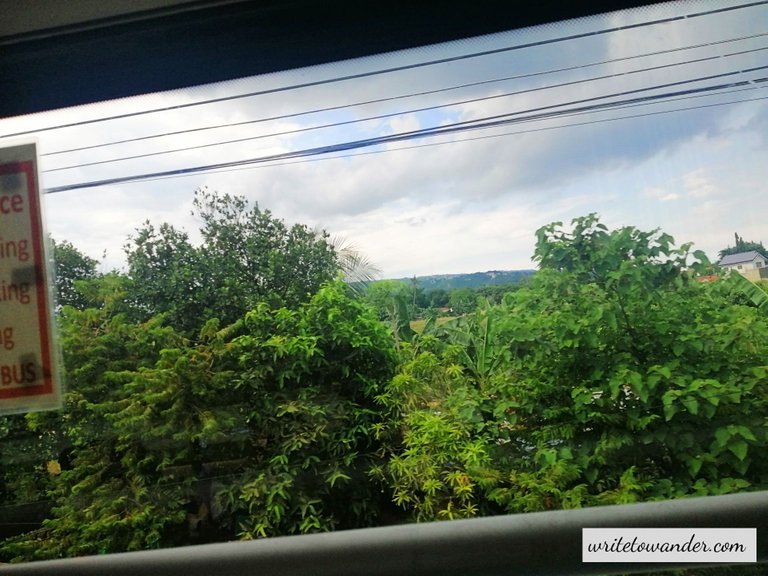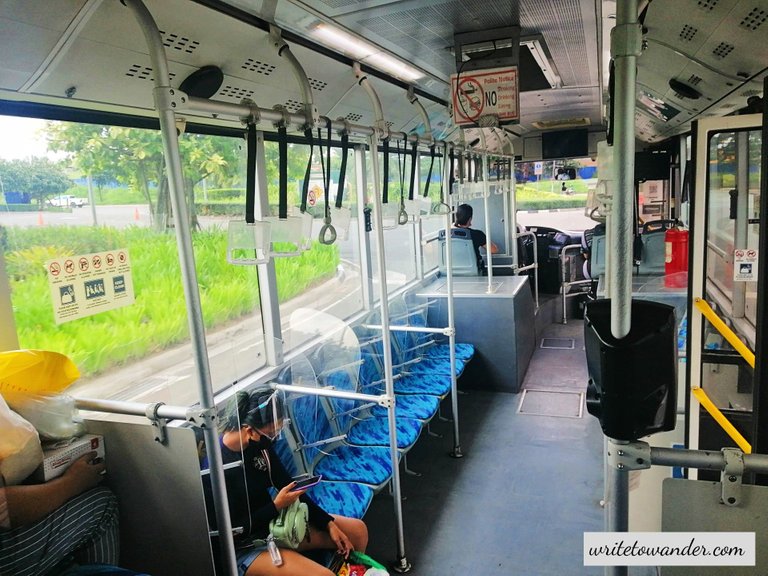 Bus rides are enjoyable for me because I get to make up conversations in my head. These people I see have so many stories to tell and I try to imagine these.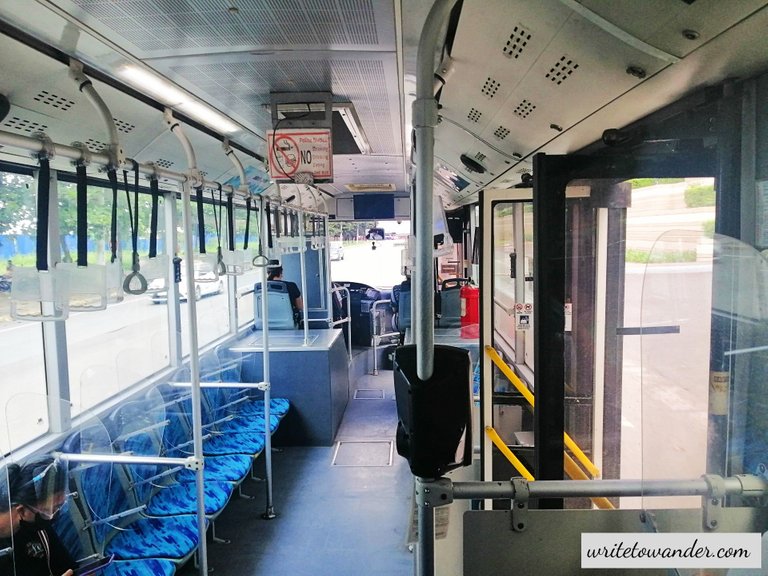 The bus is still. We are stuck in traffic. While many are starting to become impatient, I let my mind wander and imagine stories. Sometimes I even forget to go down my bus stop because I am engrossed in all these stories in my head.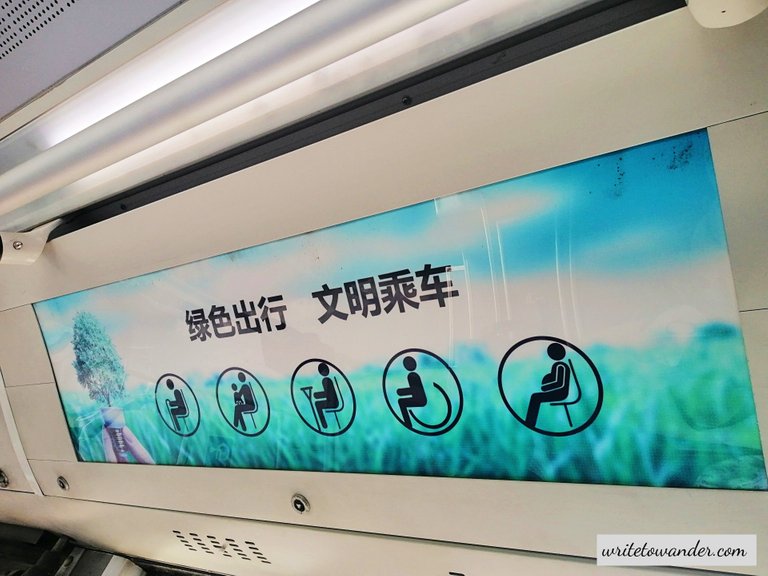 Are we in the Philippines? Why is the signage in Chinese characters? How are people expected to understand? Ah. Why, yes of course. There are drawings. That would do, wouldn't it?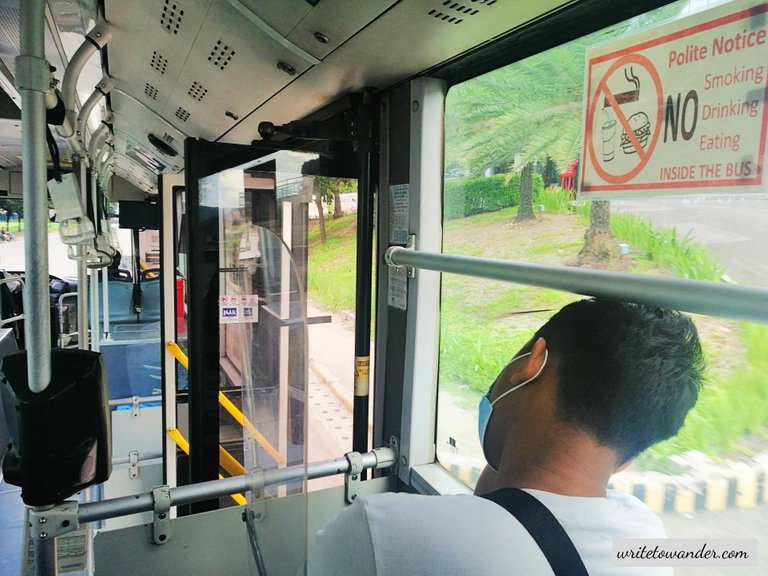 A sleepy passenger on the bus. Aren't we all, at some point in our lives, sleepy passengers as well? Life is happening and everything seems to be a lot to handle so there are nights we cannot sleep because there's so much to be done. Sleep somewhat eludes us.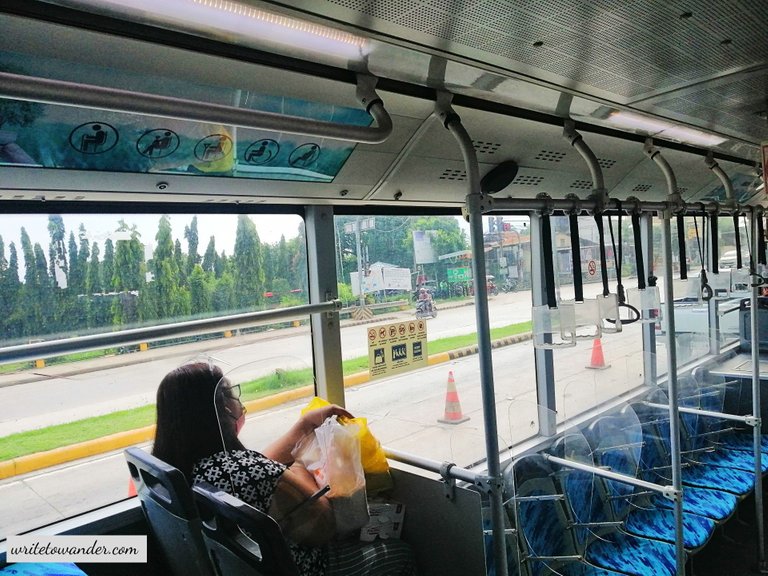 A lady bringing some pasalubong or goods, possibly to her family who's at home. I love this Filipino trait of being generous and thoughtful.
Gown-Fitting for A Wedding | Reunited with My Friend I Haven't Seen in A Year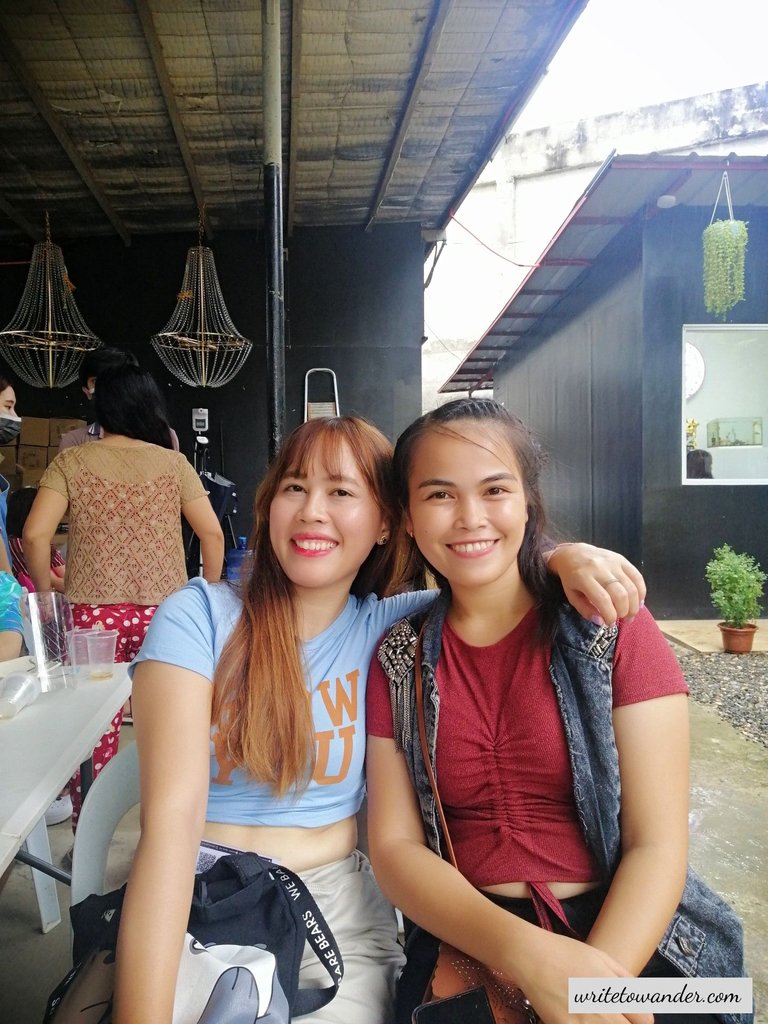 The gorgeous smiling lady beside me is Jenjen, once my co-teacher, but now is a good friend of mine. We last saw each other last March 2020. It's been more than a year that we haven't seen each other!😭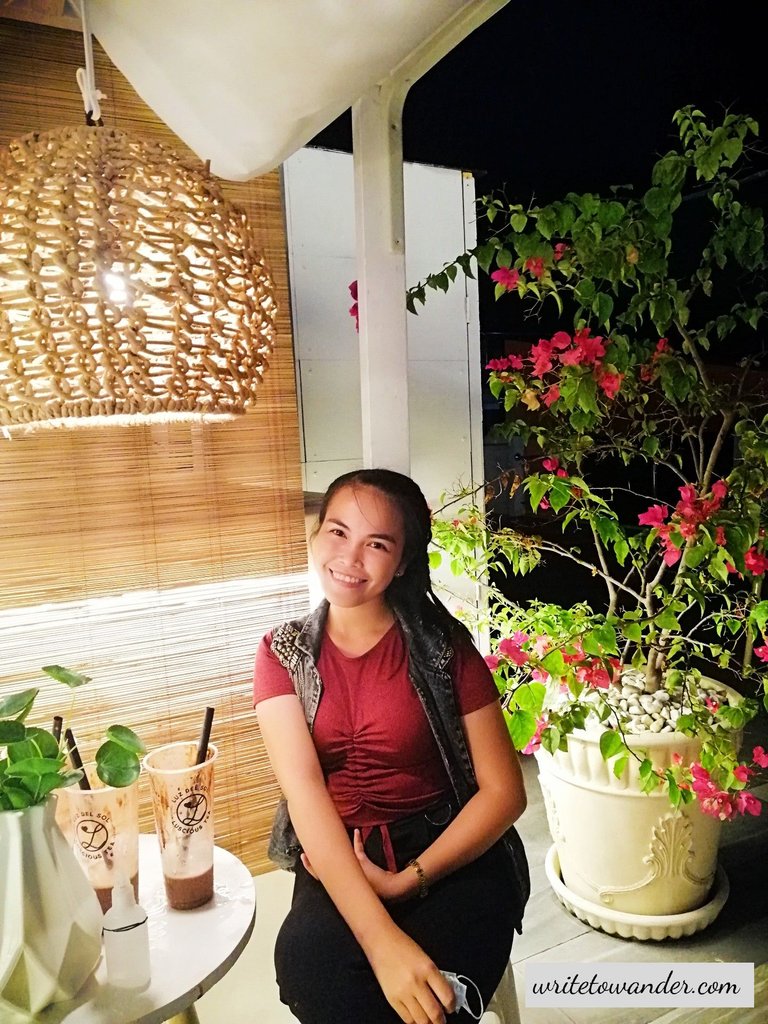 I love that we have a low maintenance friendship. When we saw each other, there was no awkwardness and we spoke as if there was no time gap. We talked where our conversation last left off and started from there. I have missed her so much! We used to go to the milk tea store, together with Charisse and Hannah, across the school (from where we have been teaching) almost every day for the school year 2019-2020. We have formed a special bond and sisterhood.✨ Jen shared her struggles and adjustments as her new teaching journey unfold in a new school in their province (Dalaguete). I love to listen to her because she's also expressive and a bit comical, so I can relate to her. 😅 I am glad that we'll see each other soon because she's also one of Cha's bridesmaids. Yayy!😘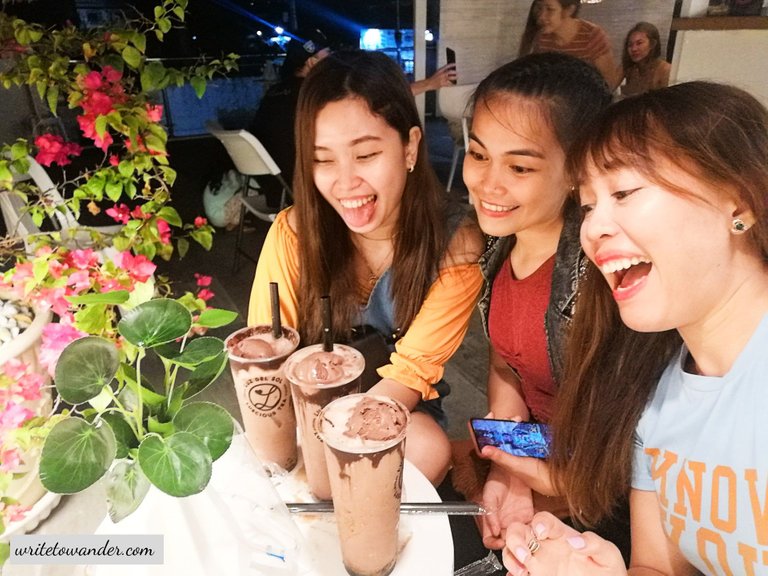 I miss goofing off with these two! 😂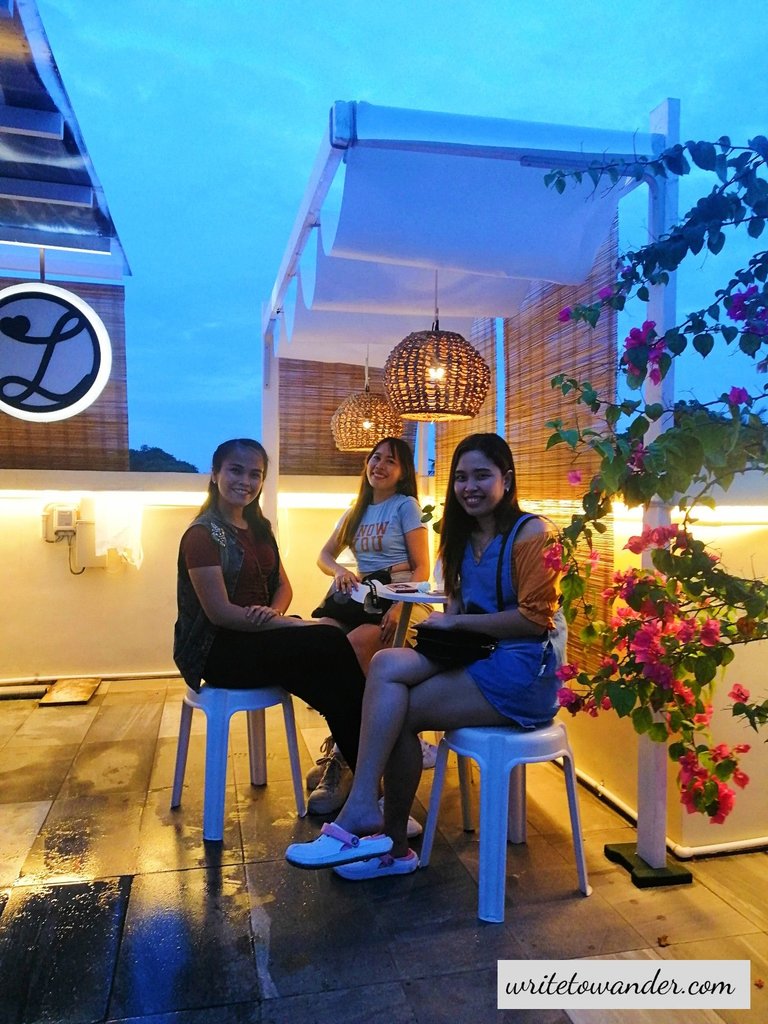 The three of us out for a quick milk tea fix, just like the good ol' times. 😊 Alternate caption: The bride Charisse with her bridesmaids💃💃💃🥰🥰🥰
Gown-Fitting for Her Wedding!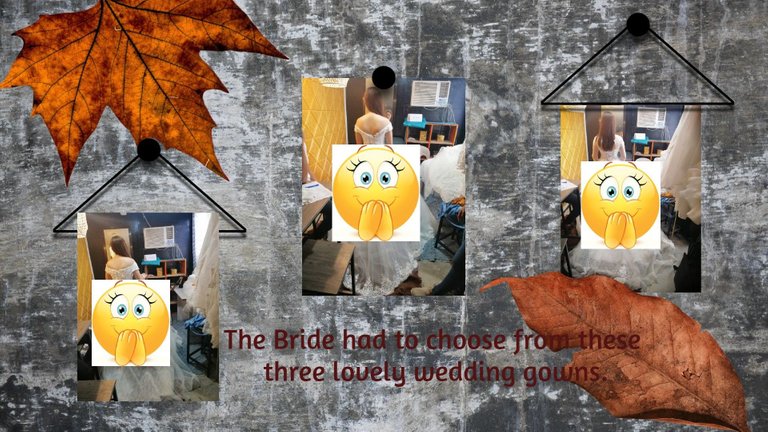 The beautiful Charisse trying on three gowns and choosing which one suited her taste best. I placed stickers so that it would be a surprise! 🙌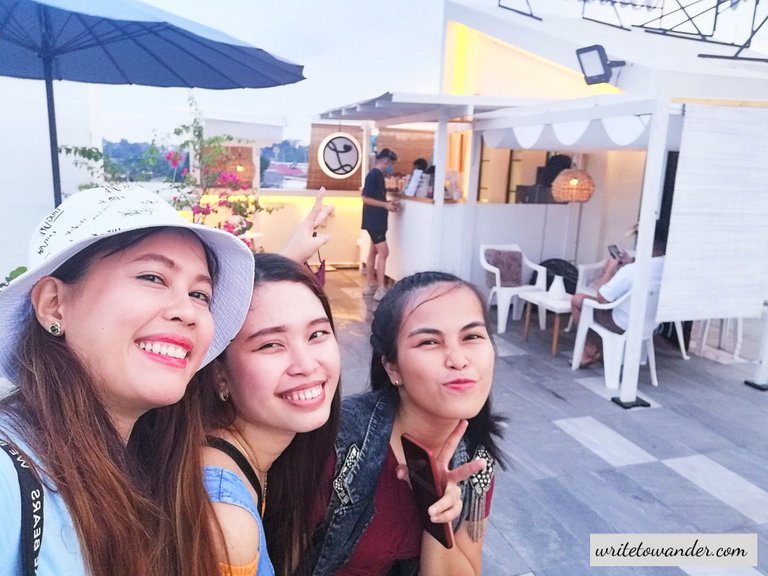 This photo has a "travellers in Greece" kind of vibes lol🤣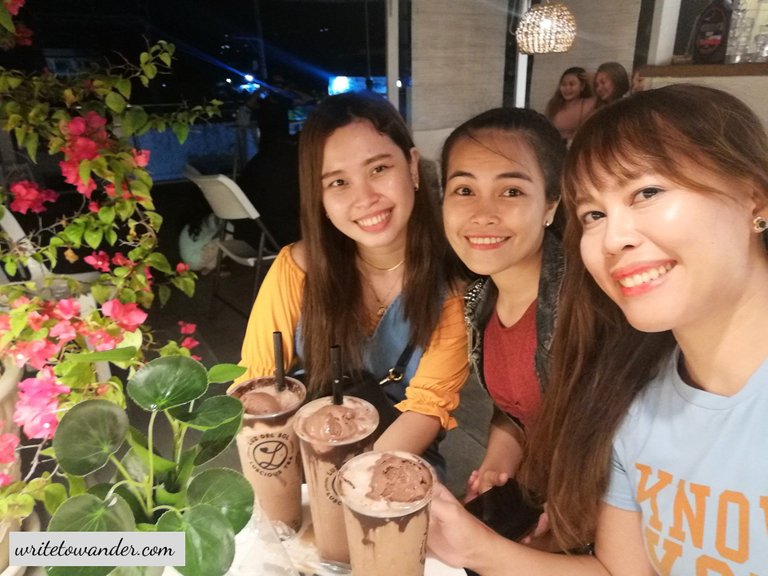 A mandatory photo with the drinks, ofc 😁 I have reviewed about this cute milk tea place here so you can check that post to know more about this cafe.
Charisse @charisse.craves , Jen and I talked about our careers, plans for the future, our personal love lives (or the lack thereof lol), travel plans and Cha's wedding to be held next month. I HAVE MISSED THIS SO MUCH MORE THAN I CARE TO ADMIT. We used to catch up about what's happening every day in school. I thought for a moment and told myself that had there been no pandemic, we still could've been together teaching in the same University. We still could have our mid-day or afternoon milk tea sessions. We still could go to cafes together and check the students' projects and make their grades, with an occasional chit-chat to break the ice. Sighs I guess there are moments that no matter how hard you want to experience again, these just happen for a certain period of your life and you have to move on from there. You have to accept life as it unfolds and live in the present moment and be grateful for the wonderful past experiences you had, and make room to create future events that spark magic and joy. There is still so much that this life has to offer and the good news is that we get to decide how we choose to create them! ✨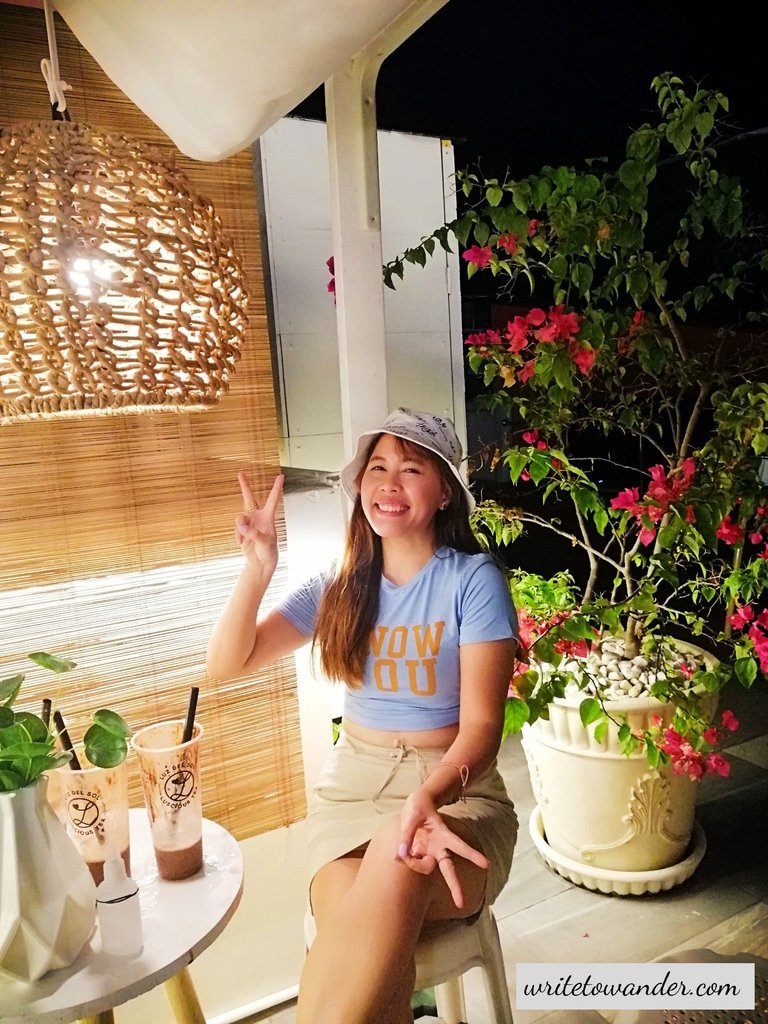 'Til the next post, hivers! Remember that you are loved beyond borders and beyond time & space. Okay? Okay. 💛❤️
Ciao for now! 🤗🥰
This original article is written by Jong, the blogger and owner of writetowander.com. All photos are hers, too.
---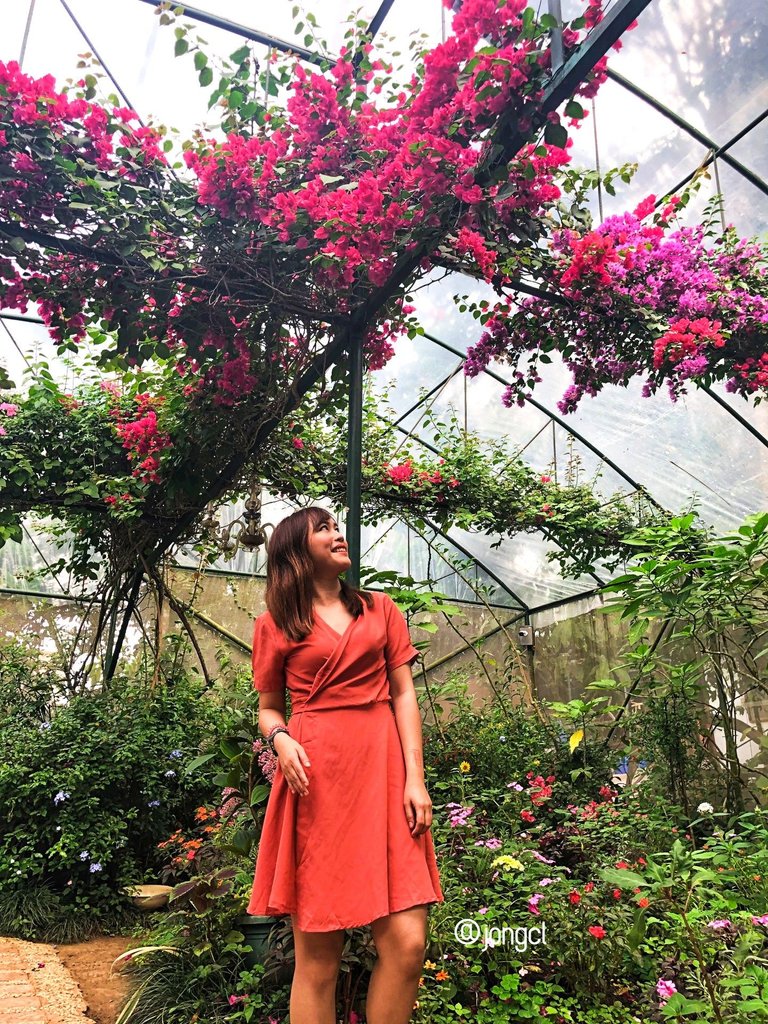 Jong CL
Hive-llo, everyone! Welcome to Jong's little buzz-y corner in Hive. Jong believes that every person she meets can teach her a thing or two (or three, or more) about life. She shares her love for life here-- the captivating beauty of life! To be more specific, but not necessarily in this order, she's interested in: wisdom, love, poetry, single life, books, travel, health&fitness, fashion, gratitude, unspoken hurts, heartbreaks and healing. Lastly, she loves Jesus.
Do you like her content? Make sure to upvote, then! Drop some love by leaving a comment-- she really appreciates listening to your thoughts! 💛 Feel free to reblog if her post resonated with you. Kindly follow her to not miss a post! Happy hiving, loves! 💛

---
---