The Longest MTO I Ever Made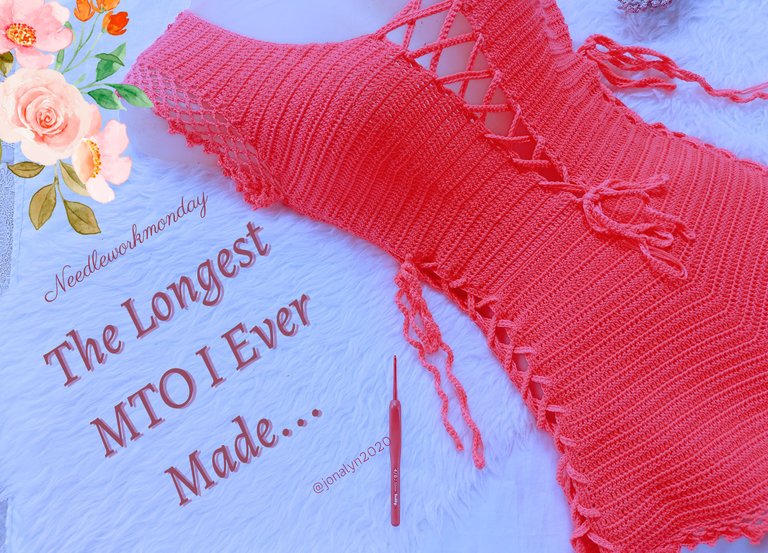 Last August 5, I received another batch of orders from a regular customer. That was her 3rd time ordering from me, which consists of 3 pieces of jump shorts, 2 of them with sleeves, and the other was just a halter type.
I was confident during that time that I could finish them within a month by calculating my speed and the trial and error phase since I hadn't tried this kind of design before. But I was sure that I could figure it out. What I loved about this customer was that whenever she orders a made-to-order crochet outfit, she immediately settles her downpayment (50% of the total amount) through Gcash. But the downside about her was that she ALWAYS asked for a discount, way too high, like less than 20-25%. Actually, there were 3-4 designs, as I remember that she asked me if I could lower the prices but couldn't accept it since it was way lower than my usual fee. So the next time, she again showed some designs, and finally, this one, which I agreed with only because I was short on my budget.
By the way, she also knows how to crochet, and she was selling those crochet items apart from wearing them by herself and posting them to her Fb Page to model the designs. She was a Filipina, residing in Dubai. And she orders crochet wearables not only from me but from other Pinay crocheters too. And that may be the reason why she asked for discounts since she had to pay the shipping fee in bulk to Dubai. I just shipped out her last order to her hometown here in the Philippines through my Shopee store.
After she had paid, I checked my yarn stash and was glad that I still had the red and neon pink yarn color from her last order. Her 3rd choice of color was mint green which I don't have so I ordered online.
Then, I started making the red jump short with no sleeves and just a halter type. I began on the upper top forming a triangular shape for each side going down the shorts.
I was working on this one when the classes started. During the 1st week of classes, I hardly had time to crochet. I have to wake up early in the morning, prepare their breakfast, their snacks for recess and prepare their uniforms and their things. After they'd gone to school, that was my time for cleaning the house and feeding all the birds, chickens, and ducks. And before lunchtime, I have to prepare their food and went to school to send their lunch. After they had eaten, I have to go back home to continue some house chores leaving me an hour or two to crochet if I won't doing laundry.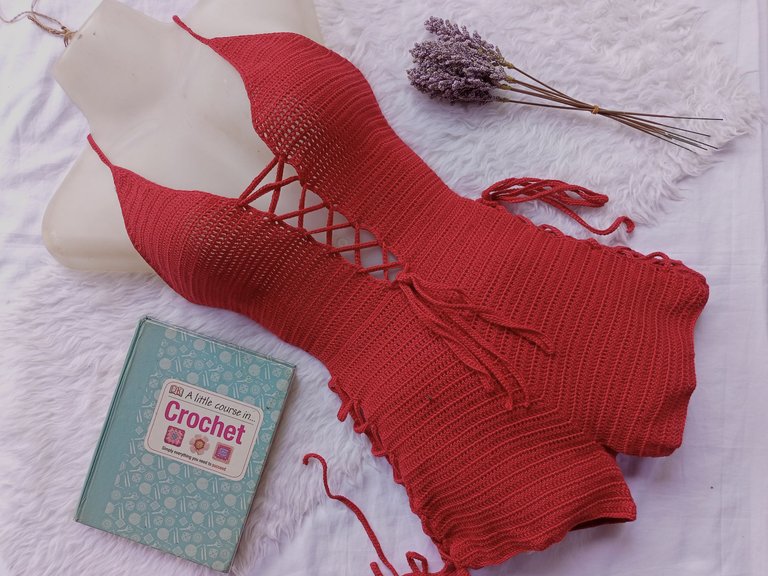 IMG20220927104044_01.jpg
Moving forward, I finally finished the red jump short after 3 weeks! The longest time for this MTO to finish. Good thing my customer understand my situation when I explained everything to her and when I send her this picture, she liked it very much.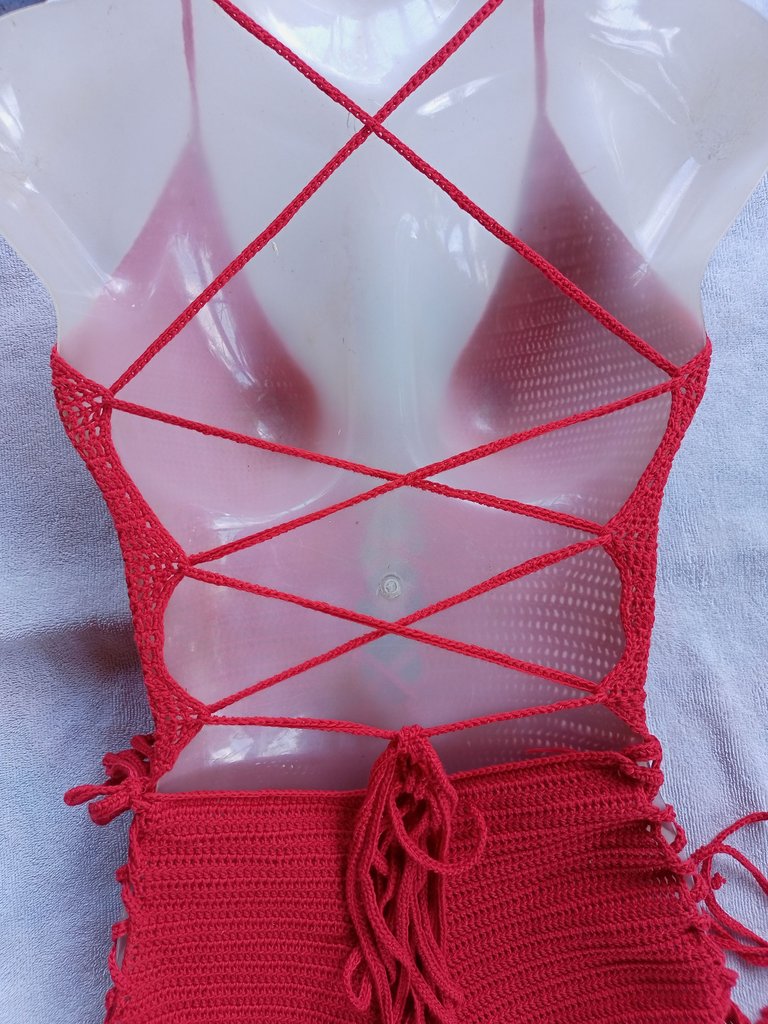 IMG20220825123723_01.jpg
Now moving to the neon pink, I was confidently doing it, as I already have ideas on how to do it after making the red one. When I take this picture, I noticed that there is something wrong.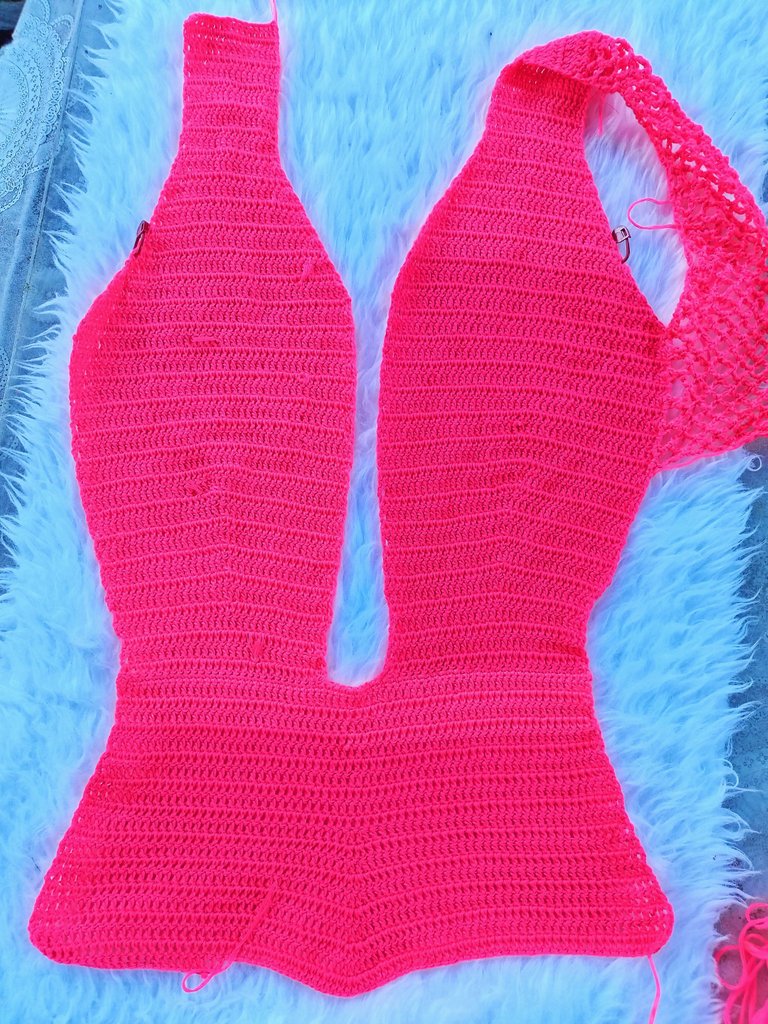 Can you spot the error here?
As I was staring at my work, I felt sad knowing I have to do it again. I can't send this knowing that she will eventually notice the difference. Yes, it's the color of the yarn I used. 😔 As you can notice, the left area is a bit lighter compared to the right side and the short area.
How it happened?
Well, I was confident that I'm using the same color of yarn knowing I ordered the same color before from the same seller. So I really expected everything was the same. I informed my customer about it and she's a bit discouraged knowing I would take longer than expected.
Solution
I have no choice but to start all over again. By the way, this neon pink yarn is a 12-ply polyester but she wanted me to use only 8ply since she doesn't want it to be heavy. Since we can't find an 8ply neon pink polyester online, I just volunteered before to separate the other 4ply from the 12ply polyester. That was easy before because my partner used to segregate the other 4ply as I crochet. But now that he was working whole day up to 9pm in the evening, that means I have to do it on my own and that makes me pause for a while, separate the 4ply, then crochet. This takes me more time to finish.
So after a month of segregating and crocheting, I was able to finish this neon pink! Whew! 2 down, and 1 more to go. And good luck with another segregating since that mint green yarn is also a 12ply thread! 😔 That would be the last segregating that I should be doing. And I would never ever try to do it again in the future as it slows me like a sloth!
Anyway, I am still glad with the result and that my customer loved it! It was a relief (for now) that I was able to finish this one. And now, I'm ready to deal with the third jump short. 😊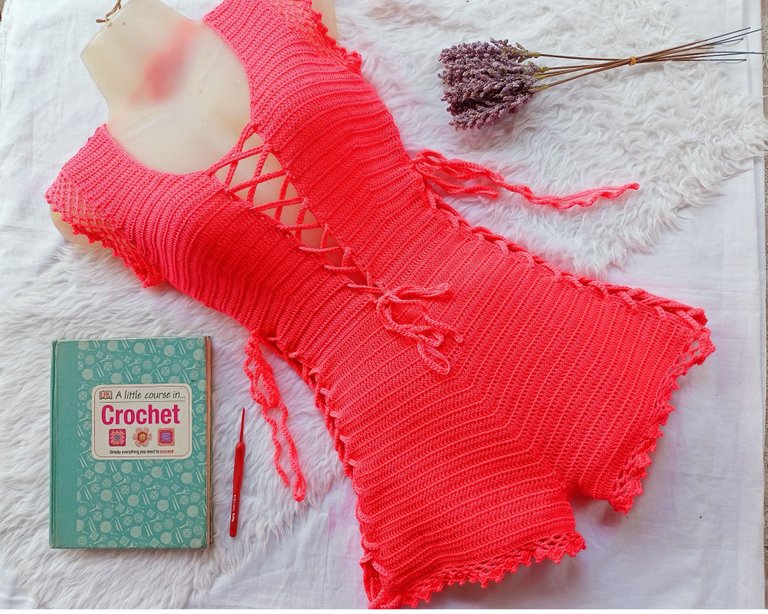 I'm trying to capture the perfect shade of neon pink color but I only have these. The unfinished jump short picture that I showed you above really captured its true color.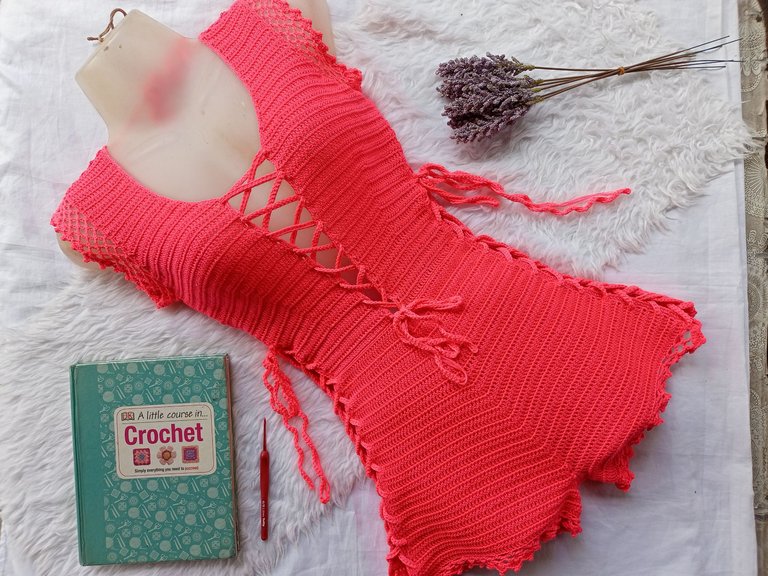 IMG20220927115106_01.jpg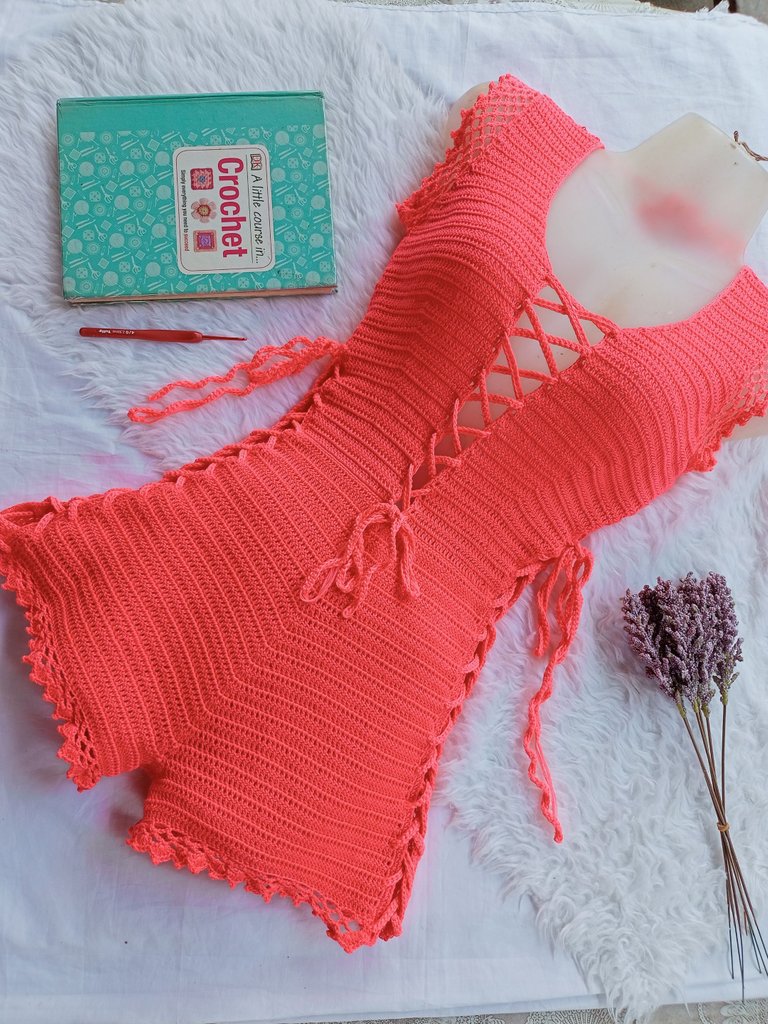 IMG20220927115213_01.jpg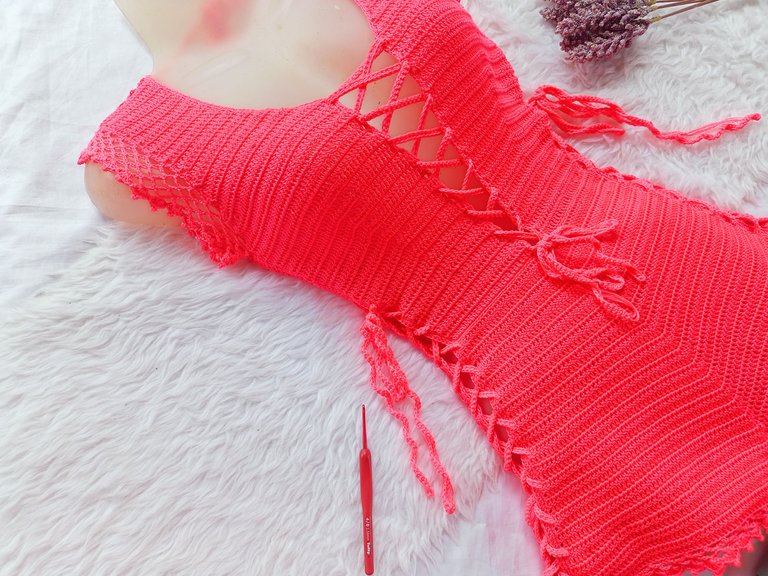 IMG20220927115545_01.jpg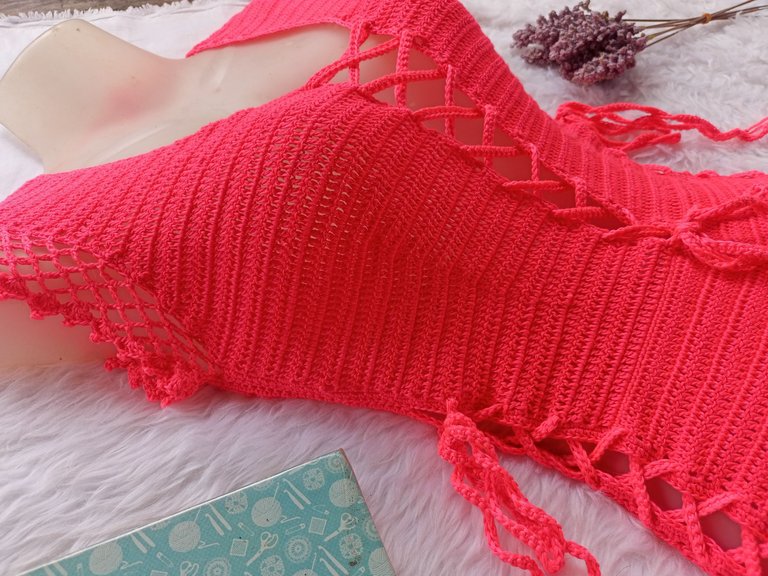 IMG20220927115456_01.jpg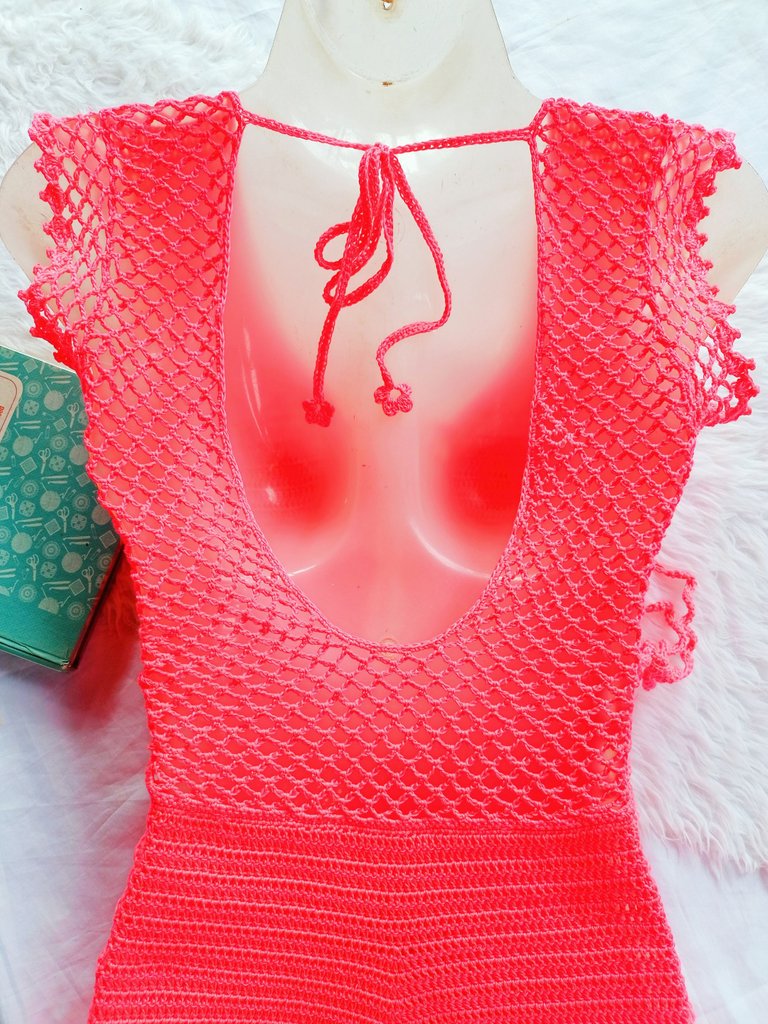 IMG_20220928_083121.jpg
Thank you for reading my post, 'till next time. God bless everyone.
Love lots,
@jonalyn2020 😘

Shopee
To God Be The Glory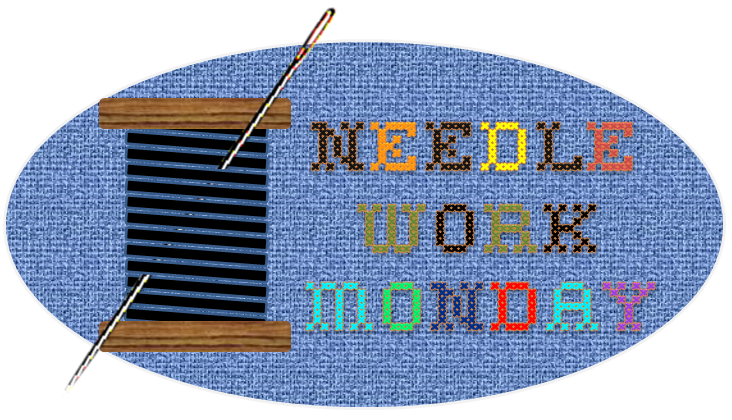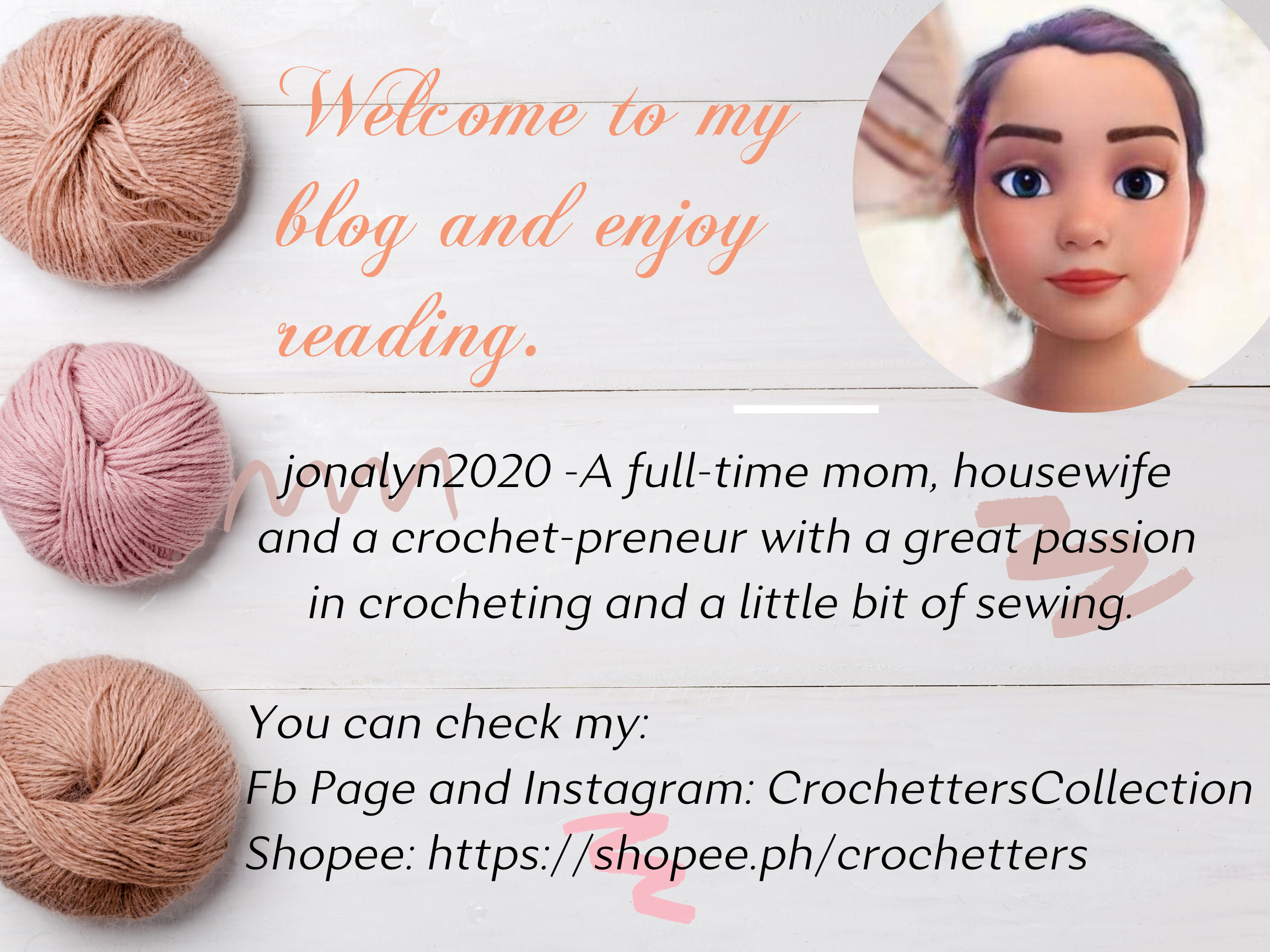 ---
---