Our 3-Month Old Baby Rio, An Exact Replica of Our Olive!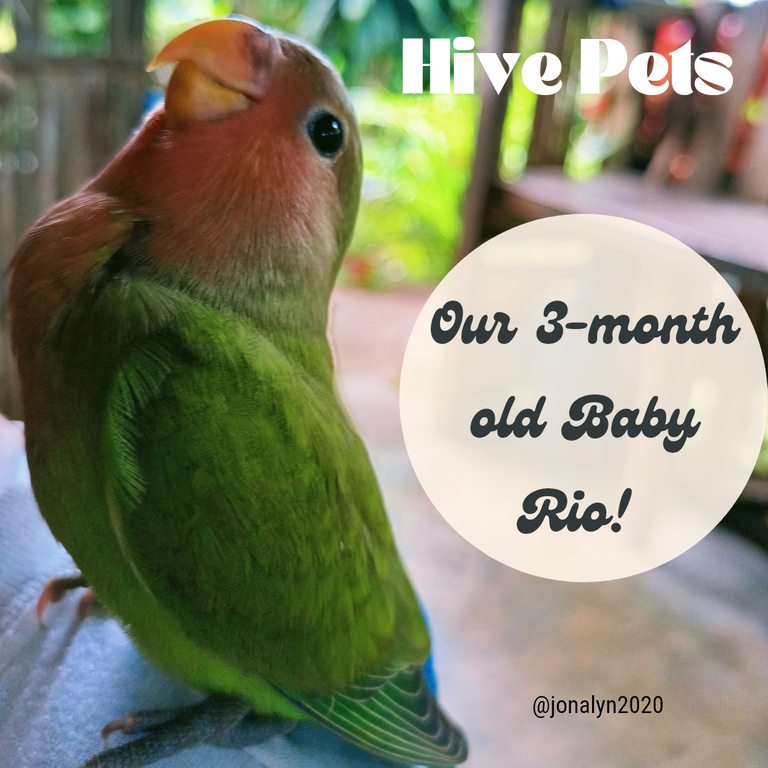 (Edited on Canva)
Last month, I was able to share here how our Olive (African love bird) had died of being strangled by the wind chime inside the cage. We were so upset and broken at that time that during my [post](
https://peakd.com/hive-196708/@jonalyn2020/wind-chime-strangled-my-olive-to-death
) I forgot to tell you about the baby bird that was given to us along with Olive and Powder.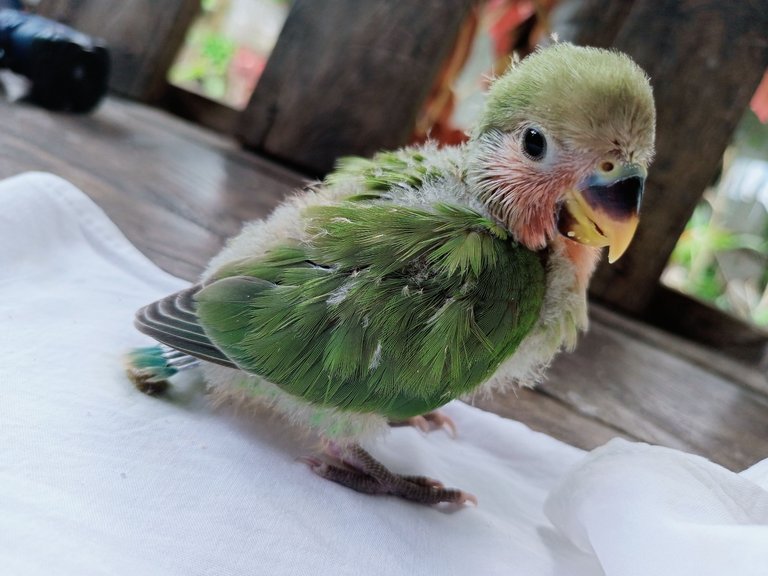 (April 28, 2022) Rio on his 1st day in our home.
My husband, Kim, named the baby love bird, Rio. Though we still don't know yet it's gender, were hoping it's a male love bird. It was over 2 weeks old (according to the owner of the bird) when it came to us and as you can see, its feathers weren't complete yet.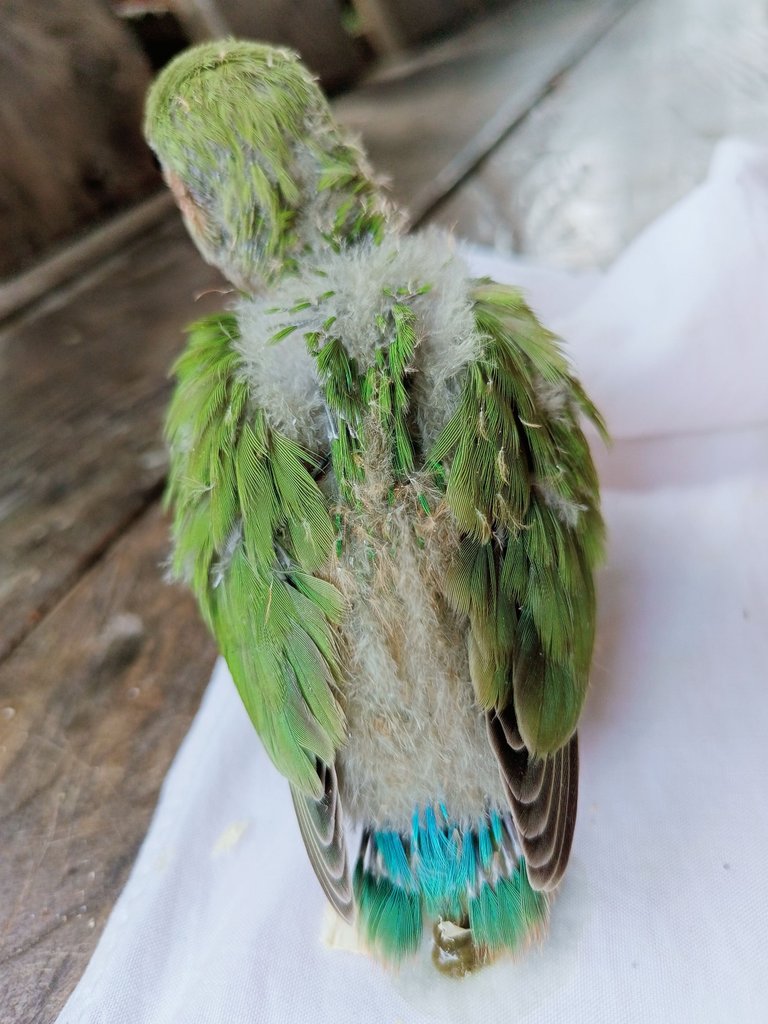 (Apr 28, 2022) IMG20220428135501_01.jpg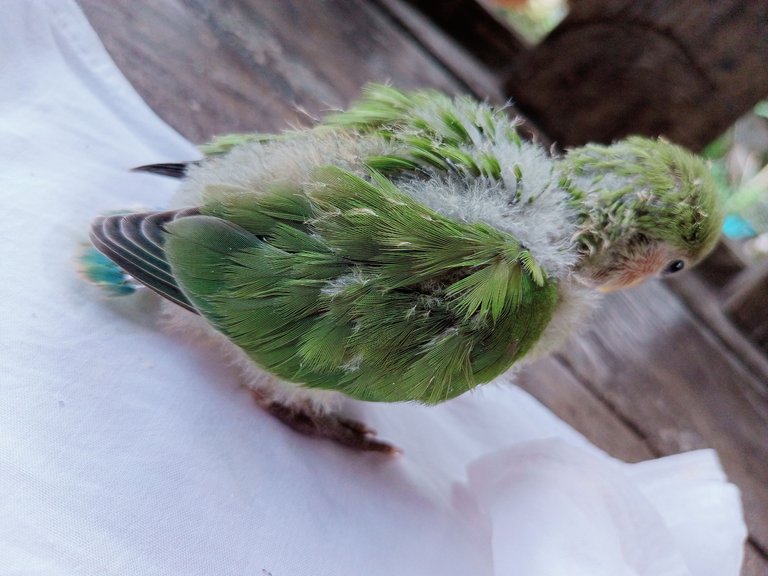 (Apr 28, 2022) IMG20220428135506_01.jpg
It was our first time taking care of a baby bird. And we were advised to feed it with cerelac (a baby food formula), a day before it came so we were able to buy some. But my husband had put some chick booster powder (used to feed chicks - baby chicken) along with cerelac and mixed them with lukewarm water.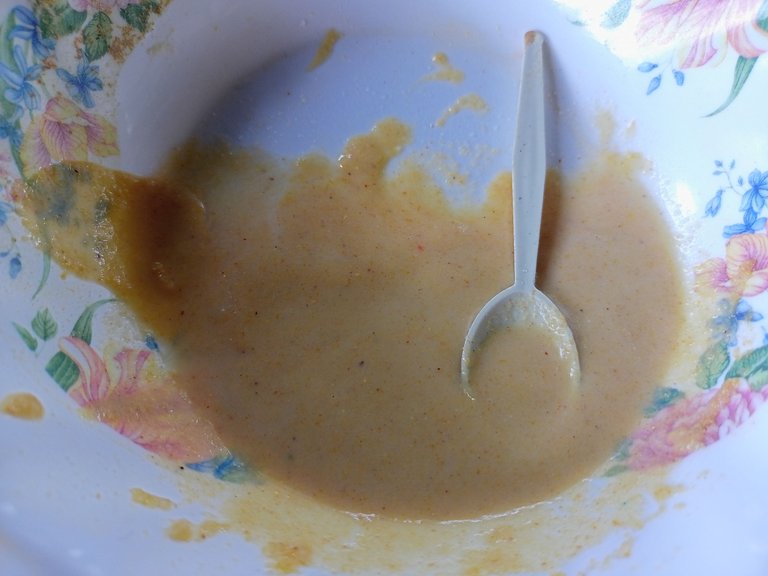 IMG20220427114122_01.jpg
(Mixture of cereals, chick booster powder, and lukewarm water.)
Kim used to feed Rio every day (3x a day) with the use of a small plastic spoon, while we enjoyed watching them. After that, we just let our kids hold and play with Rio for minutes before we placed it back in the cage.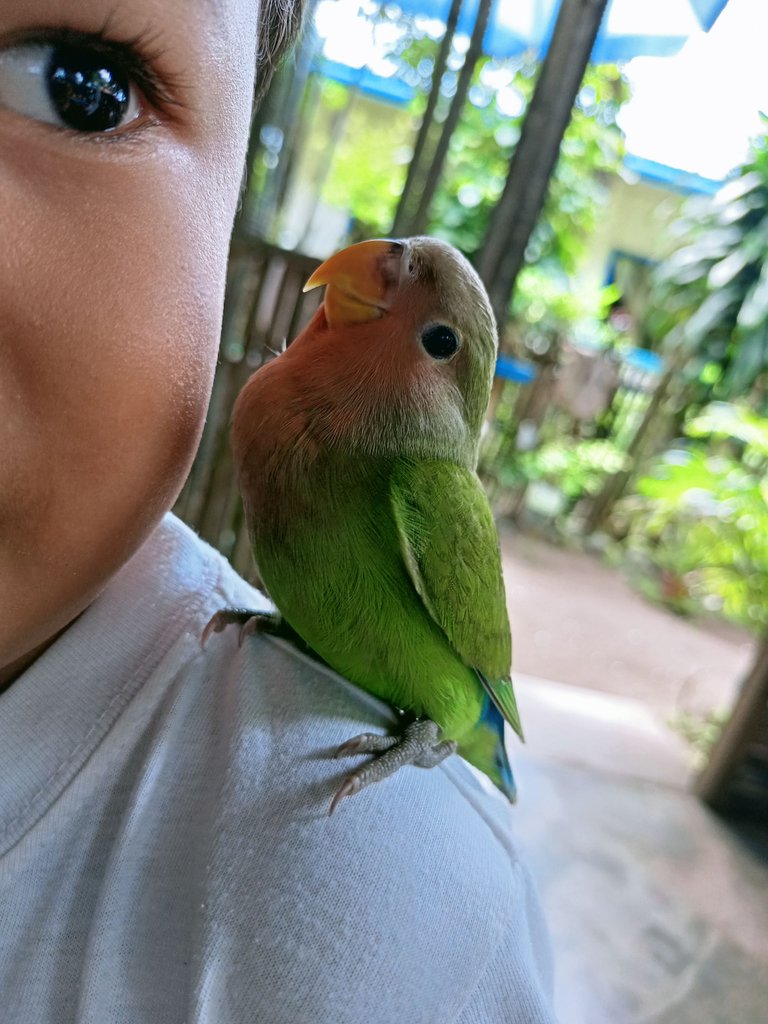 (May 22, 2022)
After 24 days, he was covered with green feathers with a little peach color on his face down to his neck, a replica of our Olive!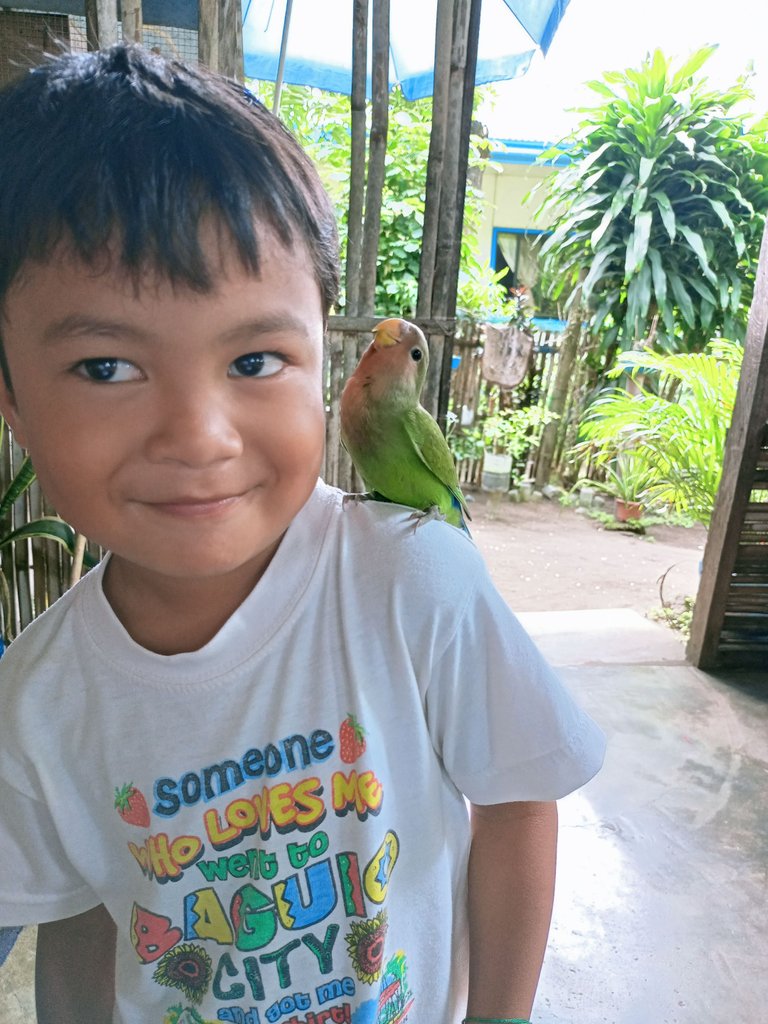 (May 22, 2022) IMG20220522091154_01.jpg
We were happy then since Rio reminded us so much of Olive. Now, we were not missing her so much.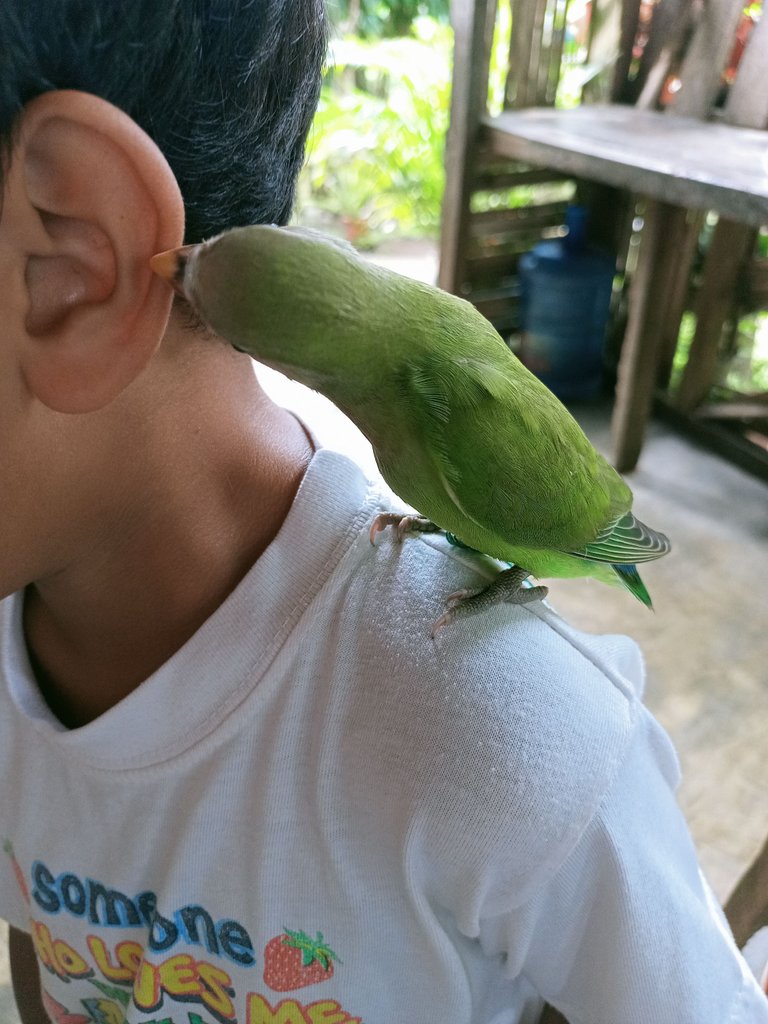 (May 22, 2022) IMG20220522091502.jpg
He was starting to flap his wings and began to fly only short distances. And we're not yet that worried about him flying away from us.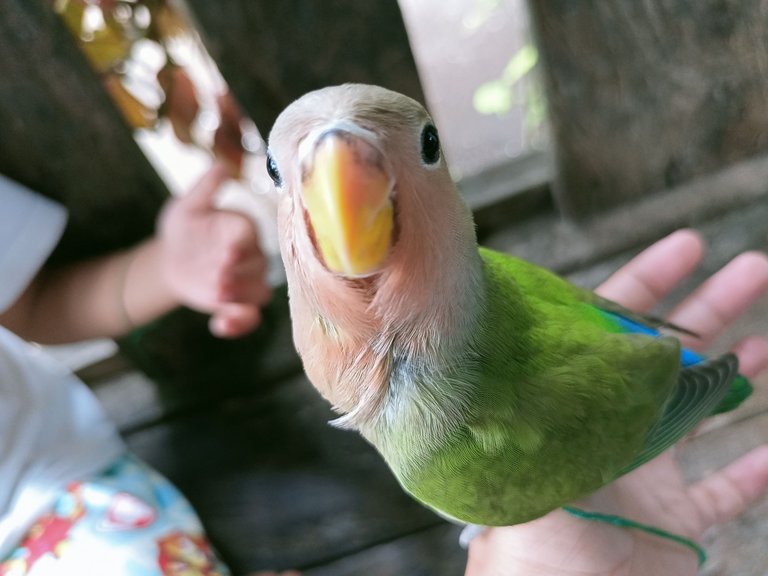 (May 22, 2022) IMG20220522091820_01.jpg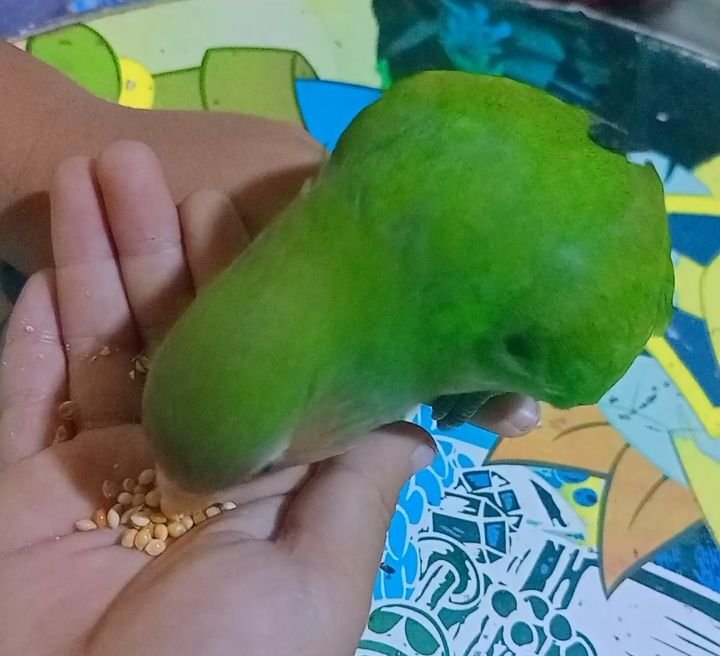 (June 11, 2022)
Every morning we take him from his cage and the children will feed him. During this time, he was able to fly longer ranges.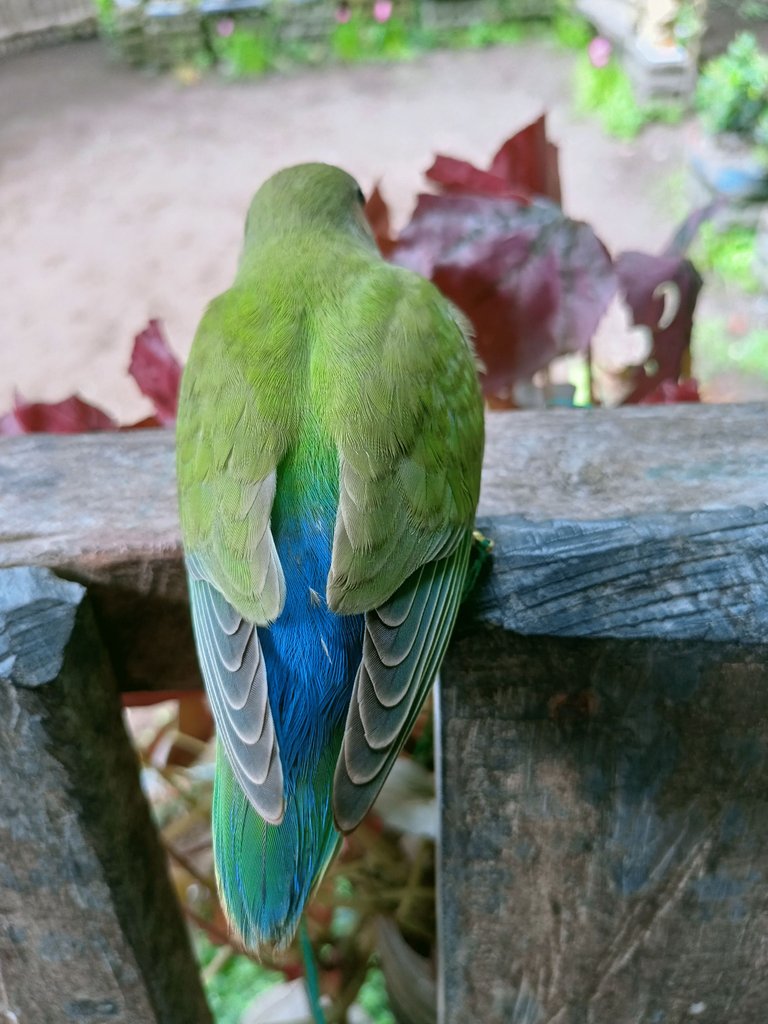 IMG20220522091836_01.jpg
Until one day, while he was being taken to feed his morning breakfast, he flew away! At first, he landed on a big tree near us. We tried calling him with the use of a whistle but after 20 minutes, he flew far away. I felt very worried for him the whole day, for he might be attacked by some big birds and he was still a baby!
Good thing, when the sun had almost set, a kid returned him to our home. He told us that Rio had landed on his grandmother's arm. They tried to feed him but he didn't eat anything. And decided to return him to us. They were just meters away from our house.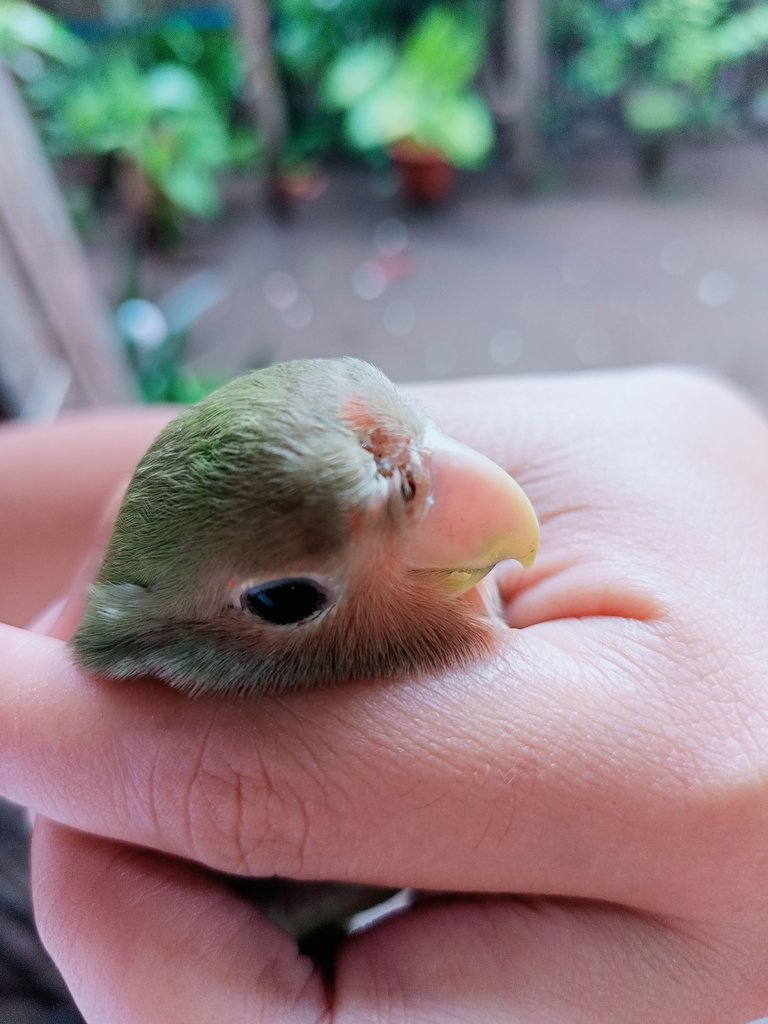 (June 26, 2022) IMG20220626072925_01.jpg
We examined him closely and found out that some of the feathers on his head were off. We suspected that maybe some big bird tried to attack him. I was thankful that he was home again.
But after 2 weeks, he flew again!
Though this time, I was not that really scared for him. I just thought that he will be home by afternoon. He just flew that morning and one of our neighbors, after the heavy rain had stopped, told us that they had captured Rio and returned him to us.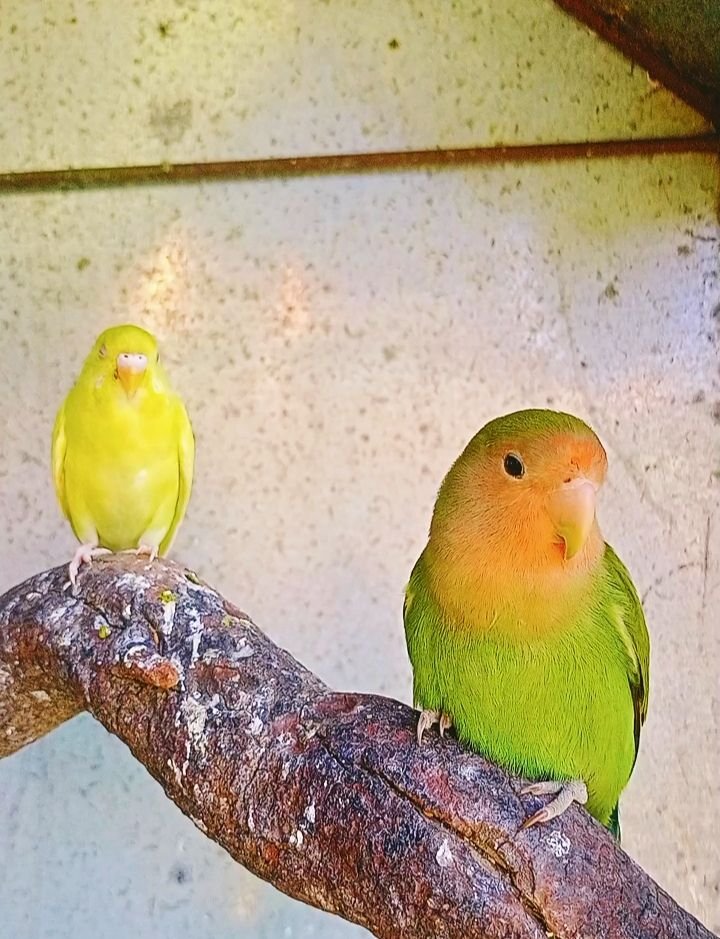 (Rio with Yellow, a 4-month old parakeet love bird.)
Now, we decided not to take him out of the cage, afraid he might fly away again and not be returned. We already lost Olive, and I won't allow another one would be lost, again!
If you reach this far, thank you and God bless everyone.
Love lots,
Jonalyn 🇵🇭
**All photos are mine.
<>

To God Be The Glory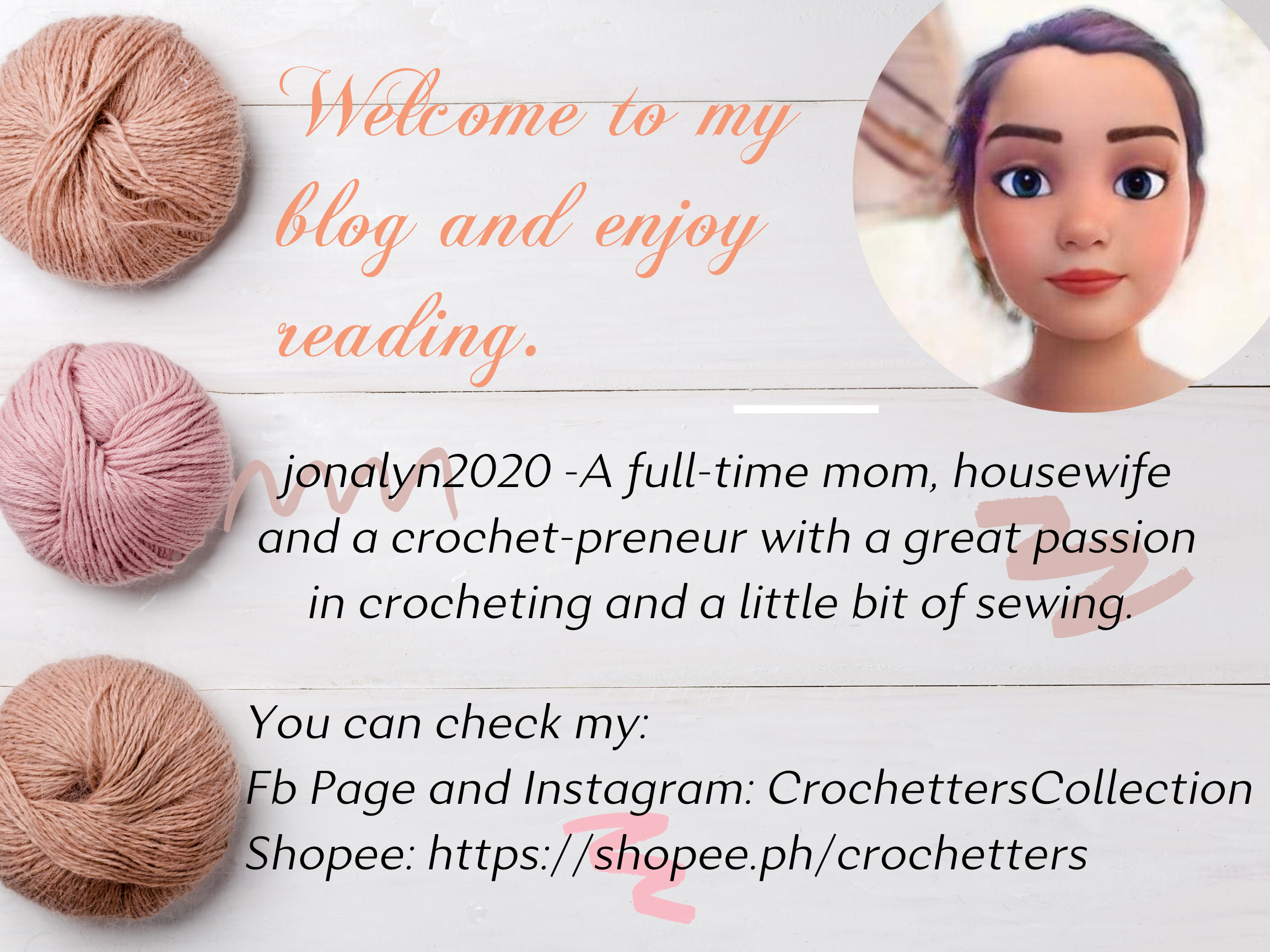 ---
---