"STREETS" - A street photography series in two versions. || ENG-ESP || (16 Pics)

Street photography in a town like this one where I live (Montalbán, Carabobo, Venezuela) takes on a very particular meaning, because the social and economic conditions of the town, give it a complex air and perhaps an additional point of drama when compared to the streets of places with different characteristics.
La fotografía callejera en un pueblo como este en donde yo vivo (Montalbán, Carabobo, Venezuela) cobra un sentido muy particular, pues las mimas condiciones sociales y económicas del pueblo, le brindan un aire complejo y quizás un punto de drama adicional si se le compara con las calles de lugares de distintas características.
---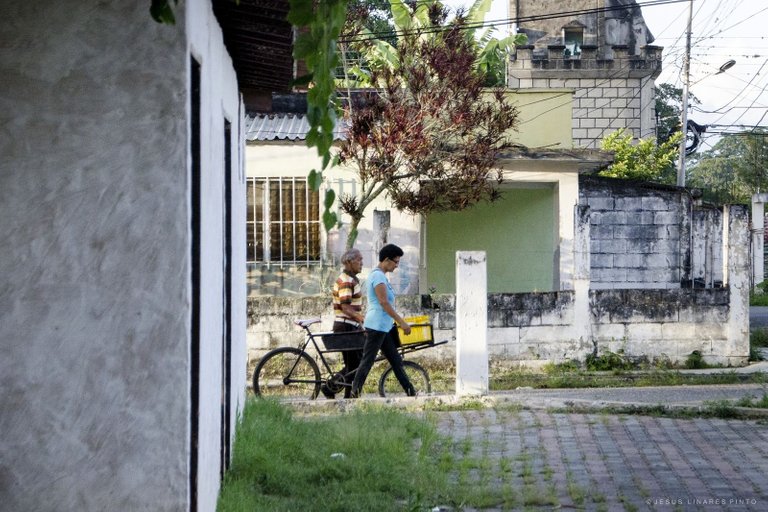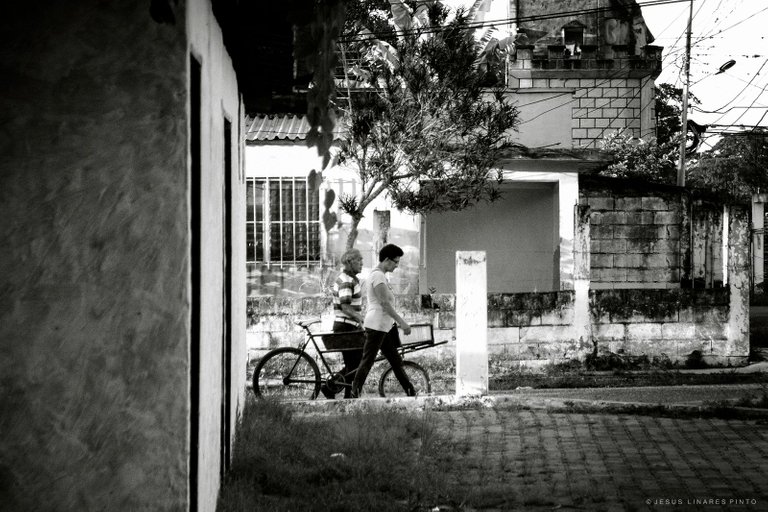 -1 & 1B-
---
Here you can obviously do street photography .... For that it is enough that there are streets! heh heh :-) But here the complexity has a couple of points above the expected, because the same diversity of elements that can be enclosed in a single focal plane produces this effect.
Aquí se puede hacer fotografía de calle evidente mente... ¡Para eso basta con que existan calles! je je :-) Pero aquí la complejidad tienen un par de puntos por encima de lo esperado, pues la misma diversidad de elementos que se pueden encerrar en un solo plano focal produce este efecto.
---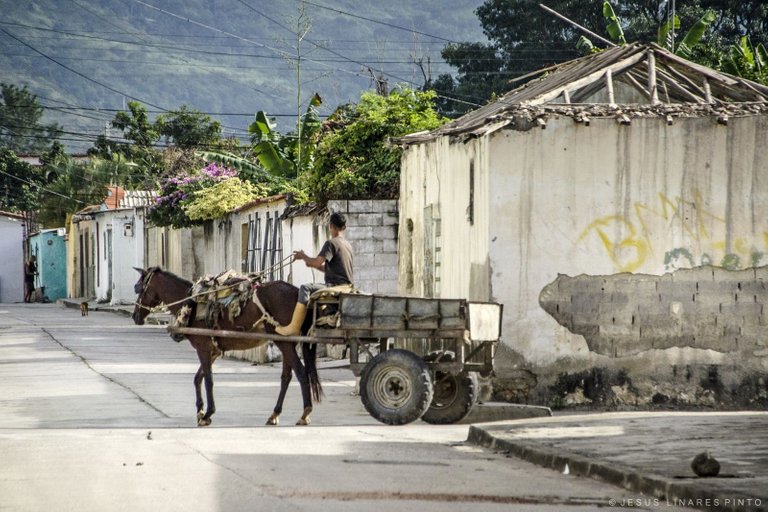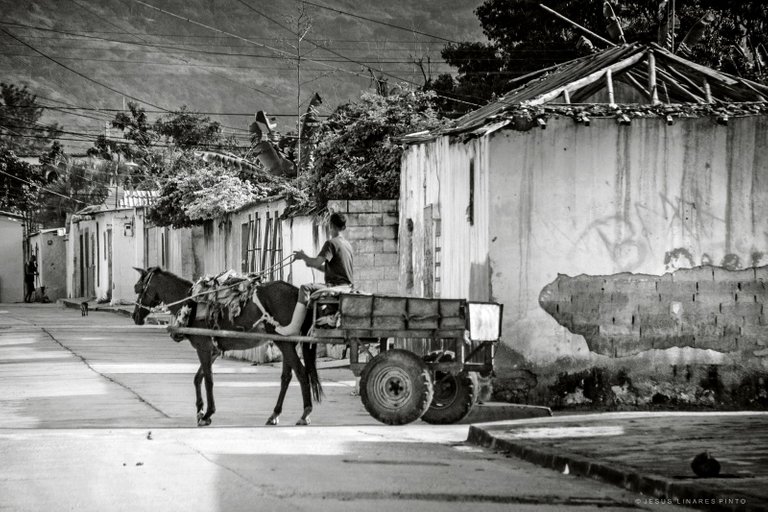 -2 & 2B-
---
Here, this is a type of photography that forces me to "think" to reflect on the image and during the capture and editing... This convergence of rural and urban airs, the usual perception of an undeniable deterioration, including the faces of some of the people photographed and their attitudes... Everything, absolutely everything makes street photography in this corner something deliciously complex.
Aquí, este es un tipo de fotografía que me obliga a "pensar" a reflexionar en la imagen y durante la captura y la edición... Esa convergencia de aires rurales y urbanos, la acostumbrada percepción de un deterioro inocultable, inclusive los rostros de algunas personas fotografiadas y sus actitudes... Todo, todo absolutamente hace que la fotografía de calle en este rincón sea algo deliciosamente complejo.
---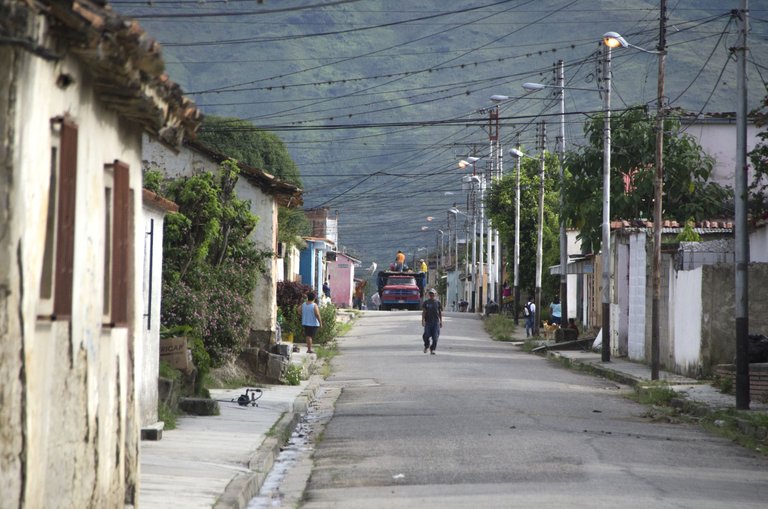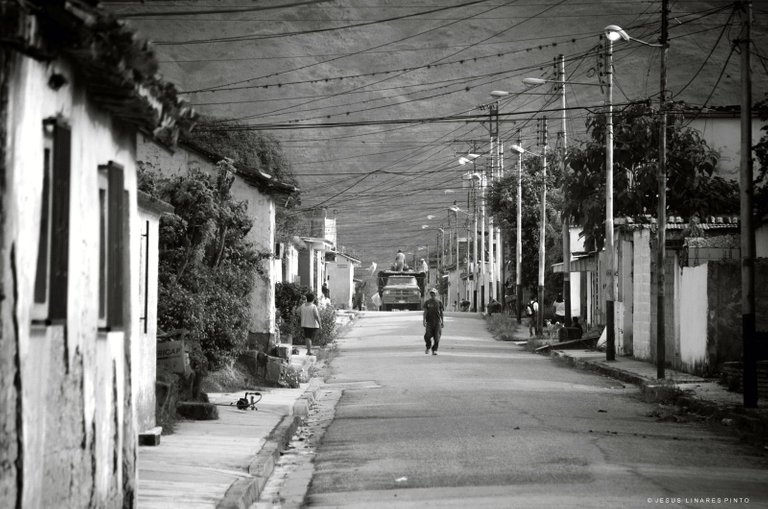 -3 & 3B-
---
On the other hand, and now referring to the theme of this publication and of this community: "Color street photography will always be something very different from the monochromatic version of itself"... This is clearly a very particular opinion and I make this assertion from my point of view and intimately related to the location where I usually experiment with this type of photography.
Por otra parte, y aya refiriéndome a la temática de esta publicación y de esta comunidad: "La fotografía de calle en color siempre va a ha ser algo muy distinto la versión monocromática de si misma"... Esto es a todas luces una opinión muy particular y hago esta aseveración desde mi punto de vista e íntimamente relacionado con la locación donde suelo experimentar con este tipo de fotografía.
---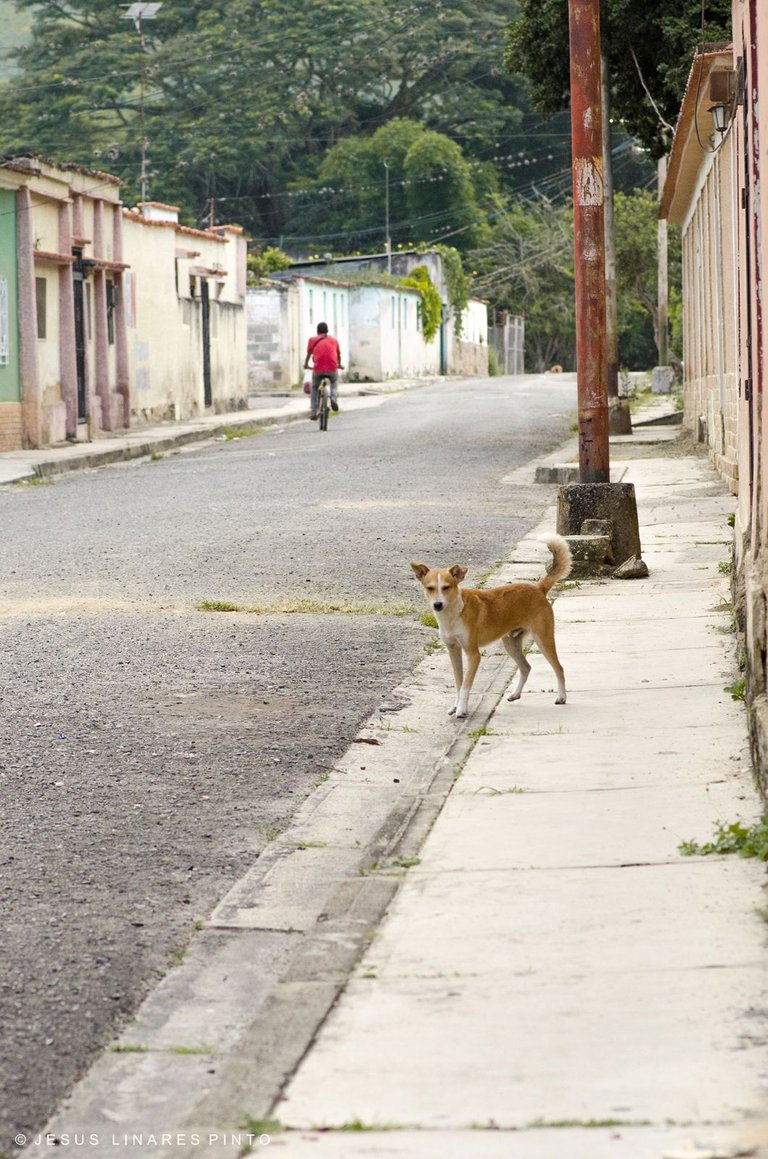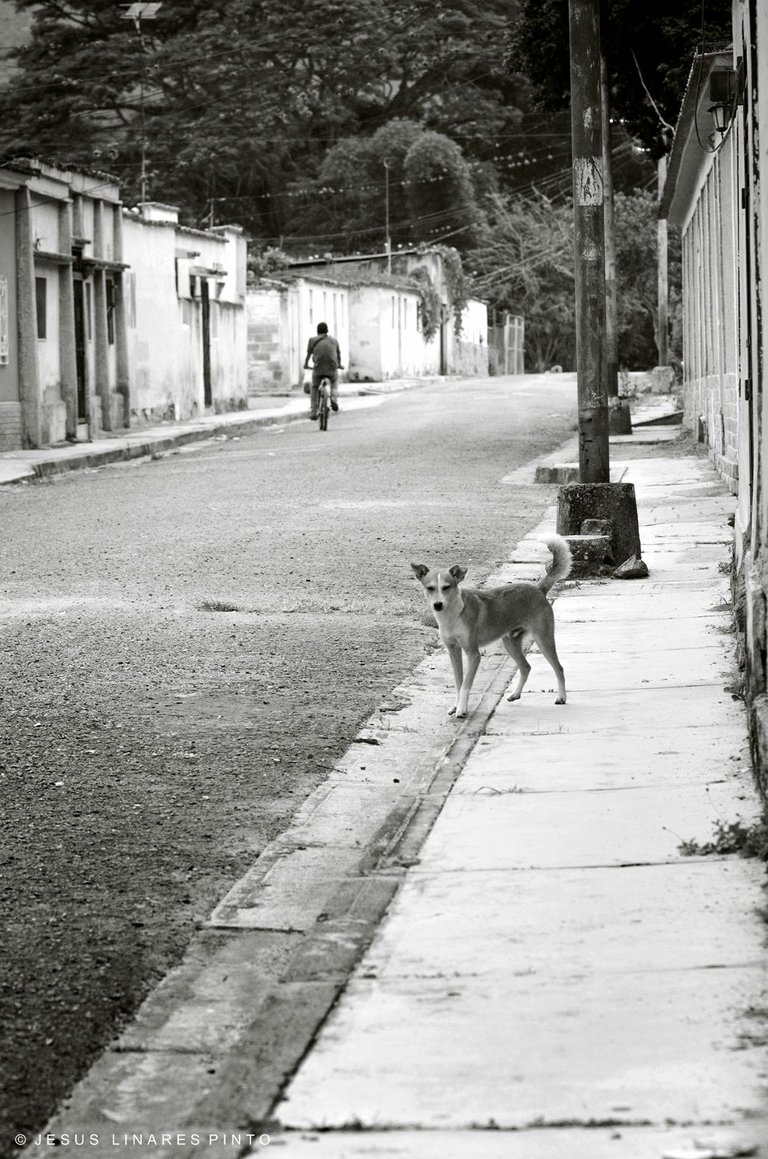 -4 & 4B-
---
The clearest example of this difference can be seen in these photos that I am publishing today... There is always the same concept, the same concept, the same message? But evidently the black and white versions reflect more accurately all the intrinsic drama of the image and I think it conveys it more efficiently.
El más claro ejemplo de esa diferencia puede apreciarse en estas fotos que hoy publico... Siempre existe el mismo concepto, el mismo mensaje... Pero evidentemente las versiones en blanco y negro reflejan de manera más precisa todo el drama intrínseco de la imagen y pienso que lo transmite de forma más eficiente.
---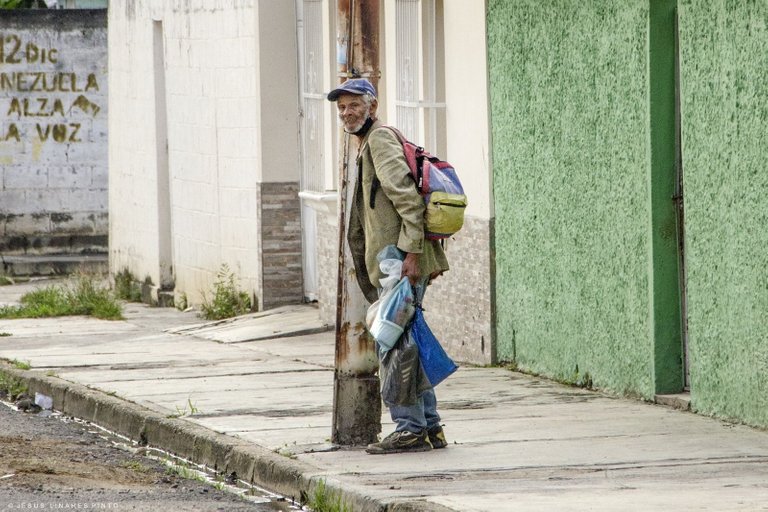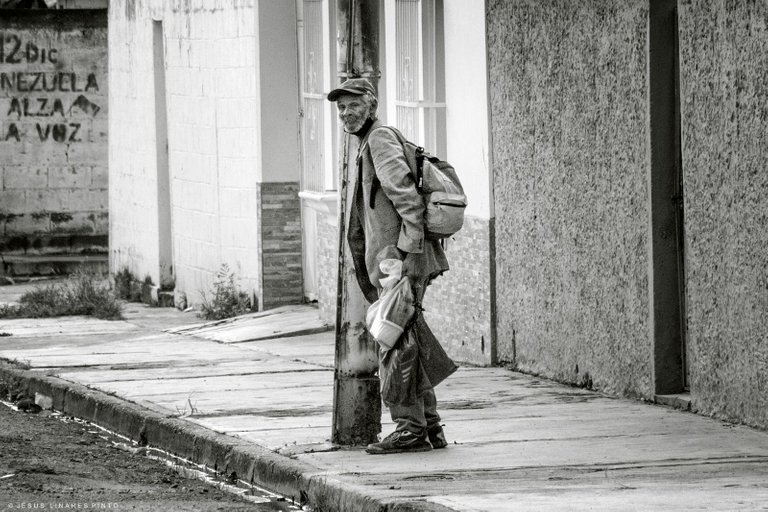 -5 & 5B-
---
Maybe this is something related to the immediate effect that black and white produces in our psyche, taking us instinctively to the past time and in parallel making us explore the elements of the photo more accurately than when we appreciate it in color...
Puede que esto sea algo relativo al efecto inmediato que produce el blanco y negro en nuestra psiquis, llevándonos instintivamente a tiempo pasado y en paralelo haciéndonos exploras los elementos de la foto de manera más precisa que cuando la apreciamos en colores...
---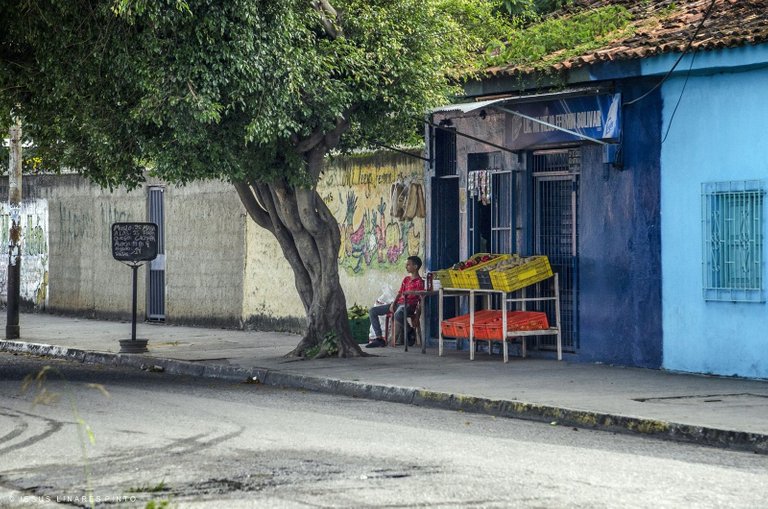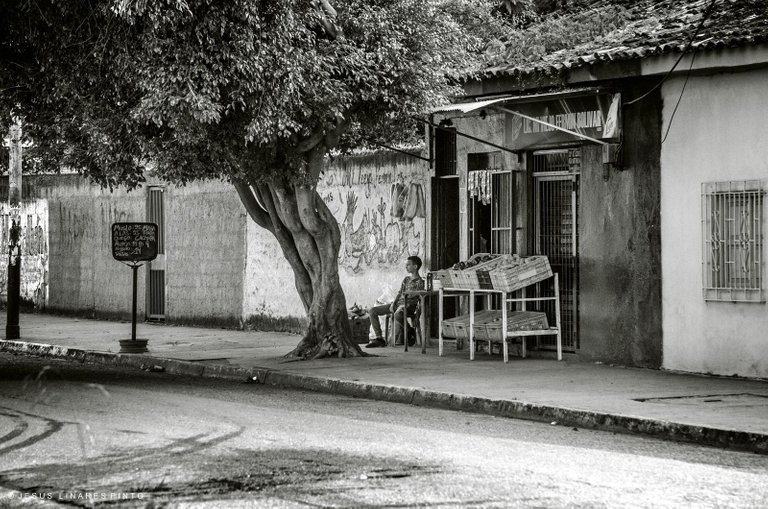 -6 & 6B-
---
For me the street in black and white is something that I usually evaluate from a less visual but more "psychological" point of view than I usually do when I look at them in color.
Para mi la calle en blanco y negro es algo que suelo evaluar desde un punto de vista menos visual pero más "psicológico" de lo que suelo hacer cuando las observo en colores
---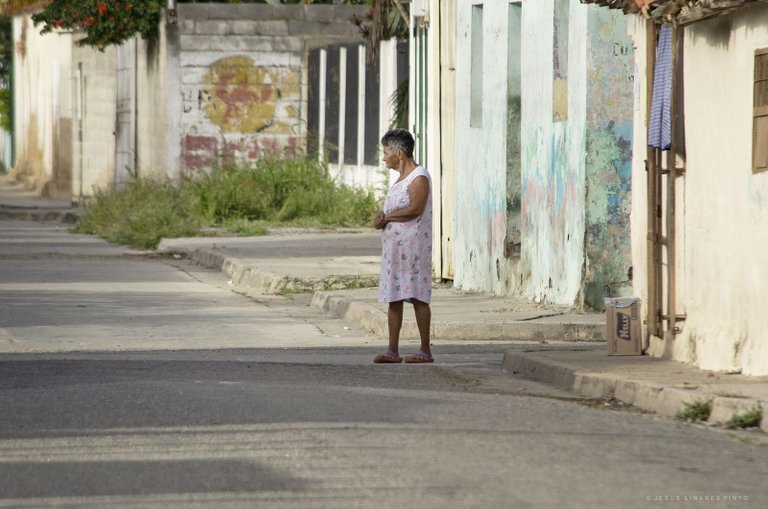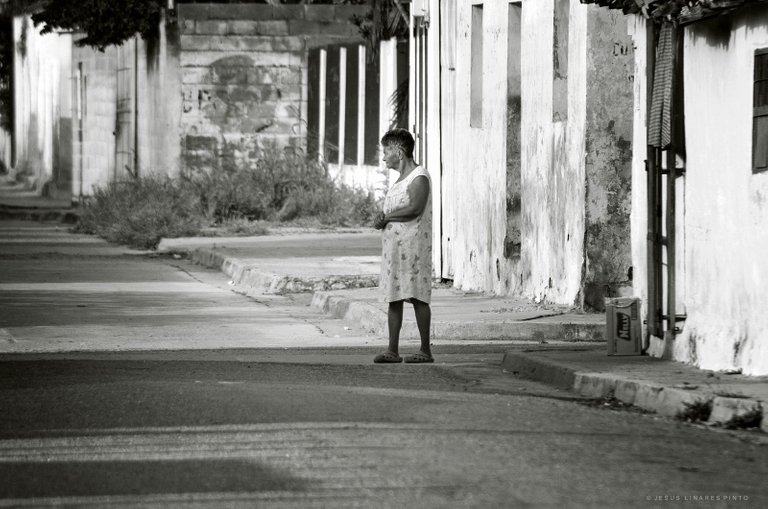 -7 & 7B-
---
Finally, I would like to point out that all this is my own opinion and should not be taken as an unbreakable rule. But obviously it is always nice to expose my views and opinions, when I share my photographs.
Por ultimo, hago la acotación de que todo esto que comento se desprende desde mi opinión particular y no debe ser tomado como una regla inquebrantable. Pero evidentemente siempre es agradable exponer mis puntos de vista y opiniones, cuando comparto mis fotografías.
---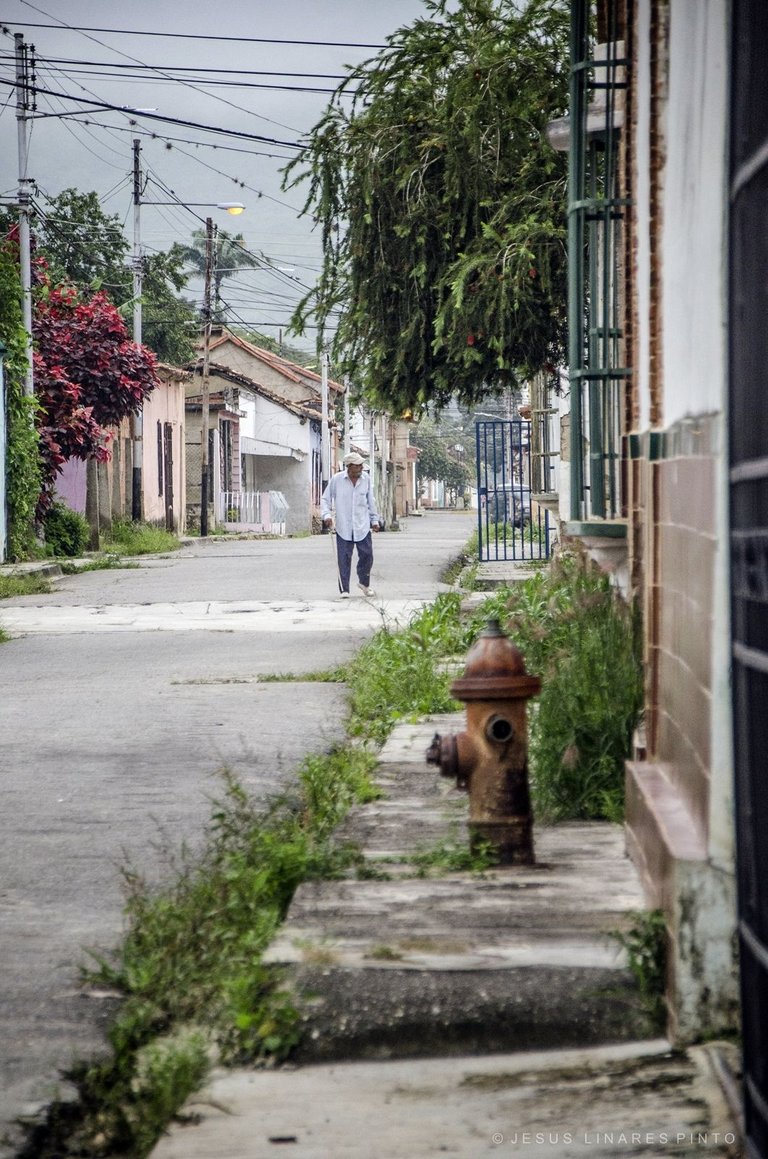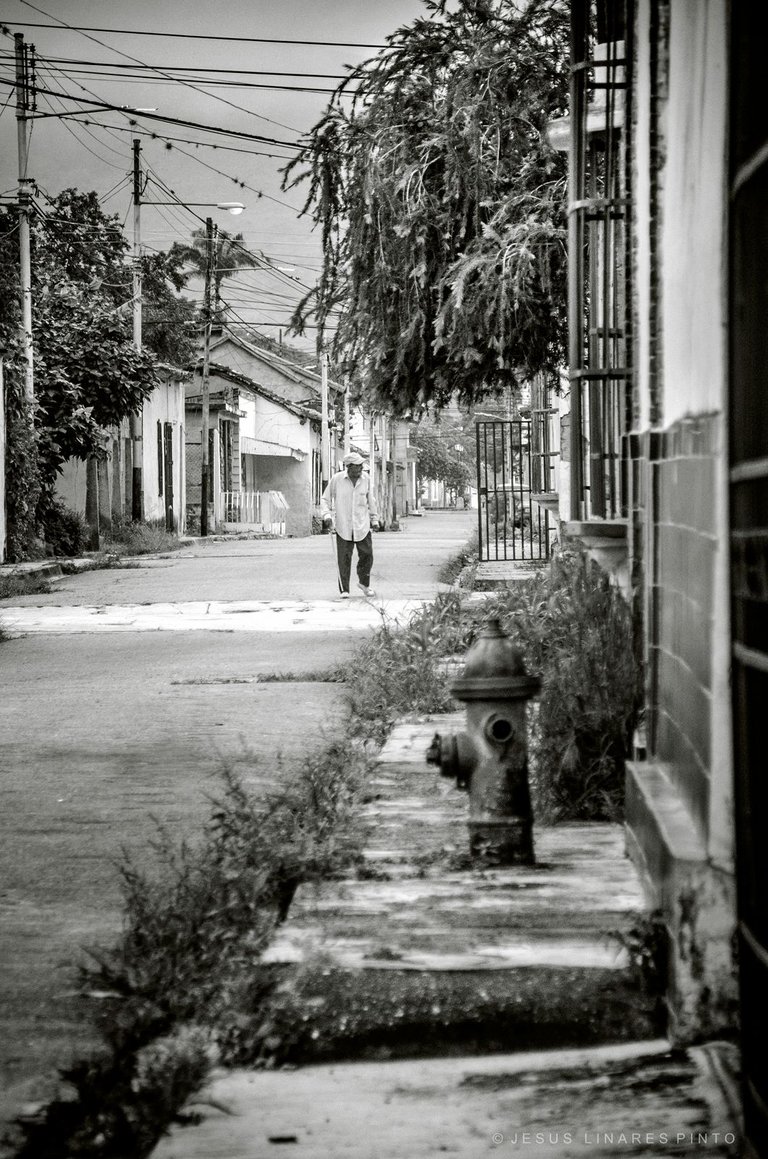 -8 & 8B-
---
Many greetings and thank you all for stopping by and appreciating.... See you soon again with more pictures in between.
Muchos saludos y gracias a todos por pasar por aquí y apreciar... Nos veremos pronto de nuevo con más fotografías de por medio.
---
END / FIN
---
"We make photographs to understand what our lives mean to ourselves." - Ralph Hattersley.
"Hacemos fotografías para comprender lo que nuestras vidas significan para nosotros mismos." - Ralph Hattersley.

Camera: Nikon D7000 | Lens: Sigma 18-200mm f3.5-6.3 II DC OS HSM
Cámara: Nikon D7000 | Objetivo: Sigma 18-200mm f3.5-6.3 II DC OS HSM
Montalbán, Carabobo, Venezuela.
---
---