Journey to the City of Tagbilaran and Dinner @ Greenwich 🍚🍴

ALOHA! fellow hivers and to this community of ASEAN Hive! How are you all guys doing? Wishing you're all in good condition.
This is the first week of the Month of February or the Month of Love as what the millennials says hehe
Today I want to share an interesting journey of my life.
It's a big smile in my face and gladness in my heart for
It's been a while since I'd back here in Tagbilaran City and the go round and round in the mall. Seeing some part of this places is very close to my heart and now I'm back I'm glad that I have gone here again and the best of all is that there is someone who is the author of my journey.
It was all thanks to ate junebride and to her family, kuya James and Johan Matti. I was invited by ate junebride here in Tagbilaran since it is our sembreak then I really agree to her offer.
For me, maybe this is just another part of journey to relax for some times.
Now without further ado after a few hours of trip it's night time when we got here in Tagbilaran so ate Junebride and kuya James decided that we will eat dinner inside the Island City Mall or known as ICM and so we proceed in the Greenwich that is under supervisory of Jollibee.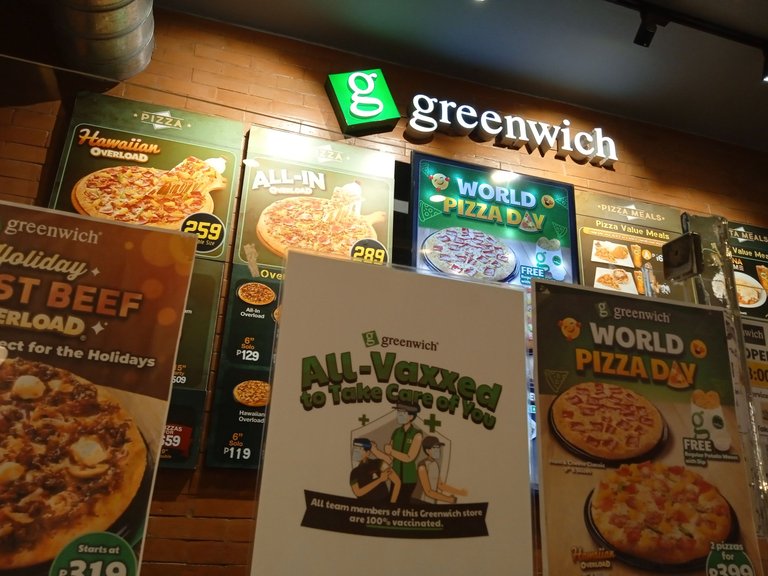 A part where payment and order to be made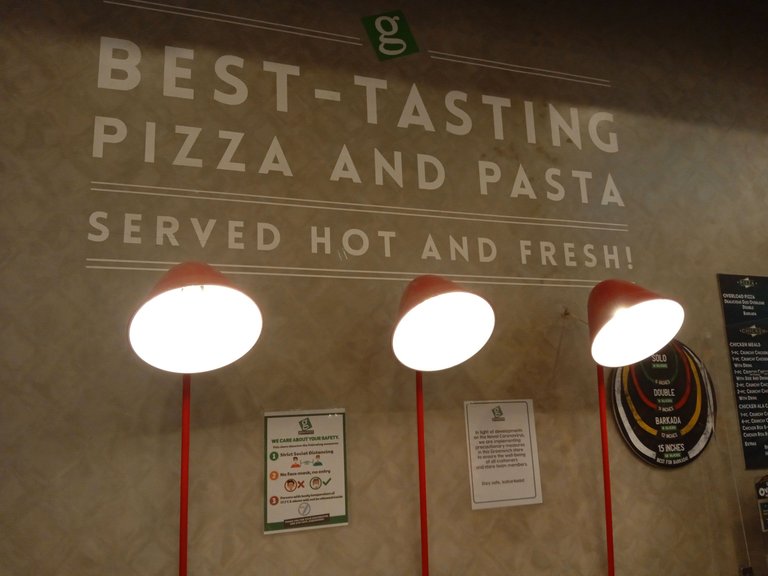 I took the chance of having this kind of moments in my life so that many years may pass still memories last forever in this platform.
I took a photo where the area of order and payment is about to made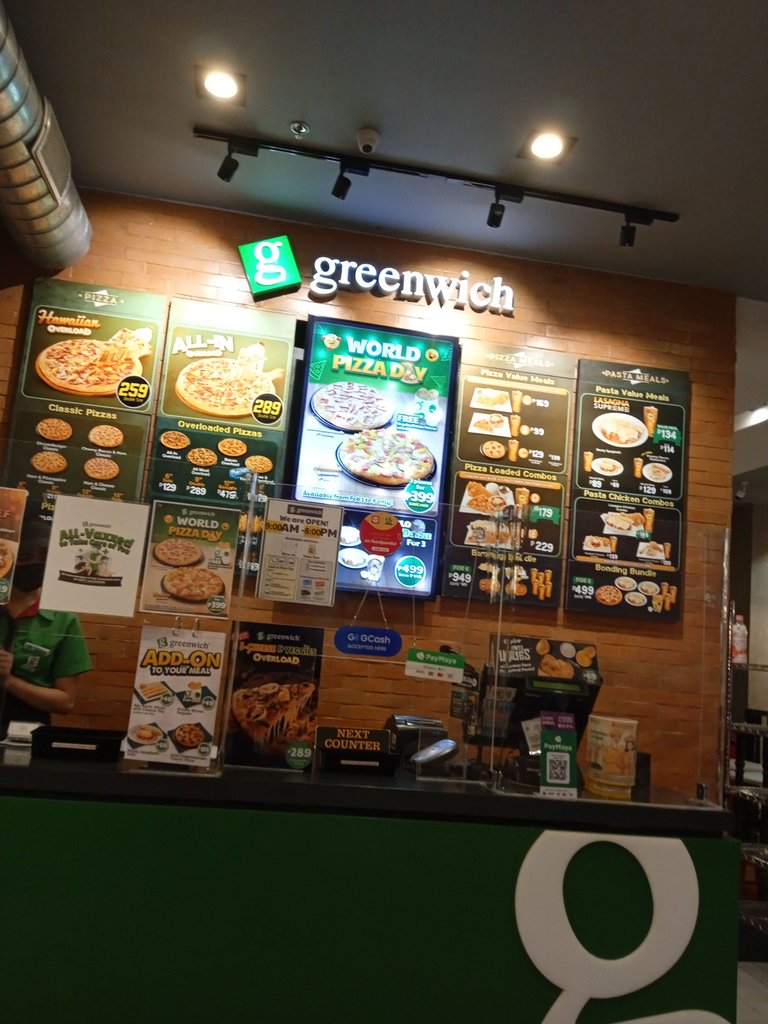 We waited for a while and while waiting I took a photo of Matti while he using ate Jean's phone with a serious face hahaha 😂 he's just watching videos and also I took a photo of Matti while he is trying to enjoy himself in the very big tarpaulin of a cat and dog. They're so cute 🥰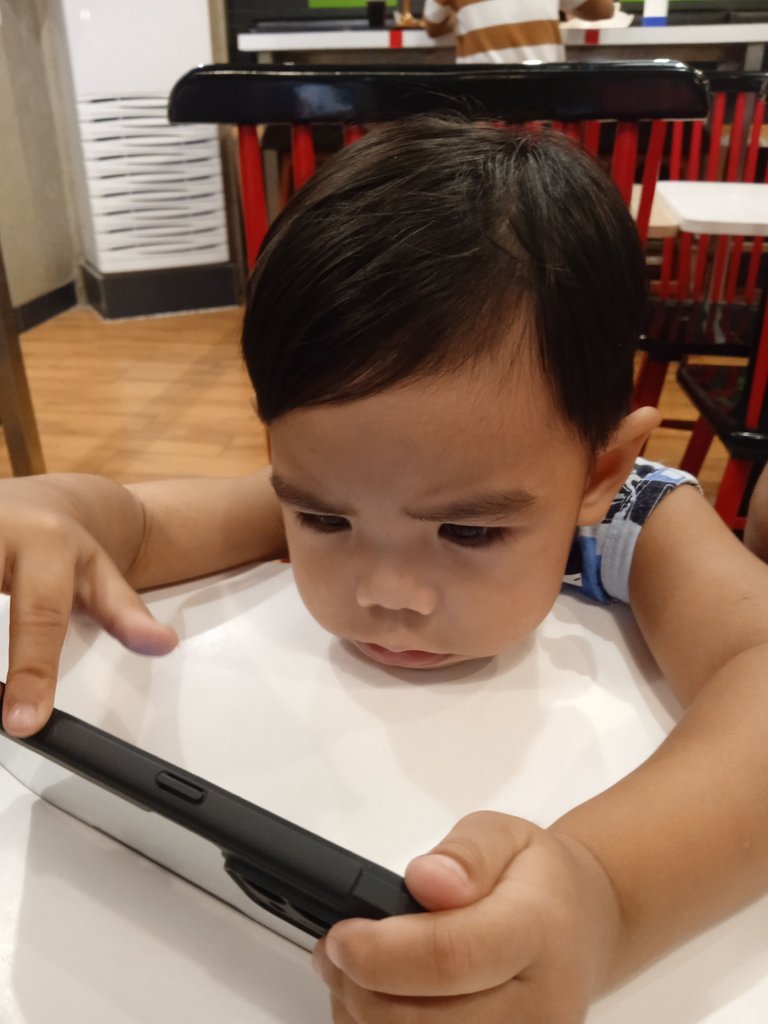 What's happening here hahahah 😂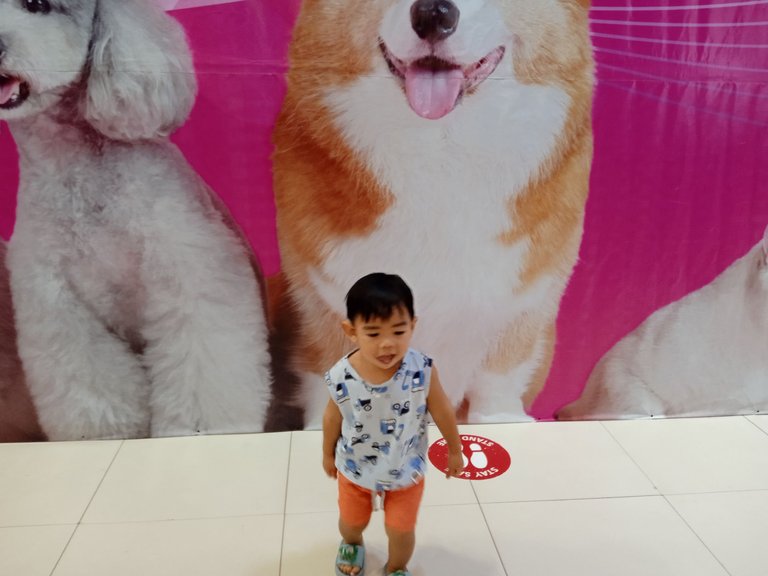 I took a photo of Matti but didn't get the right timing hehe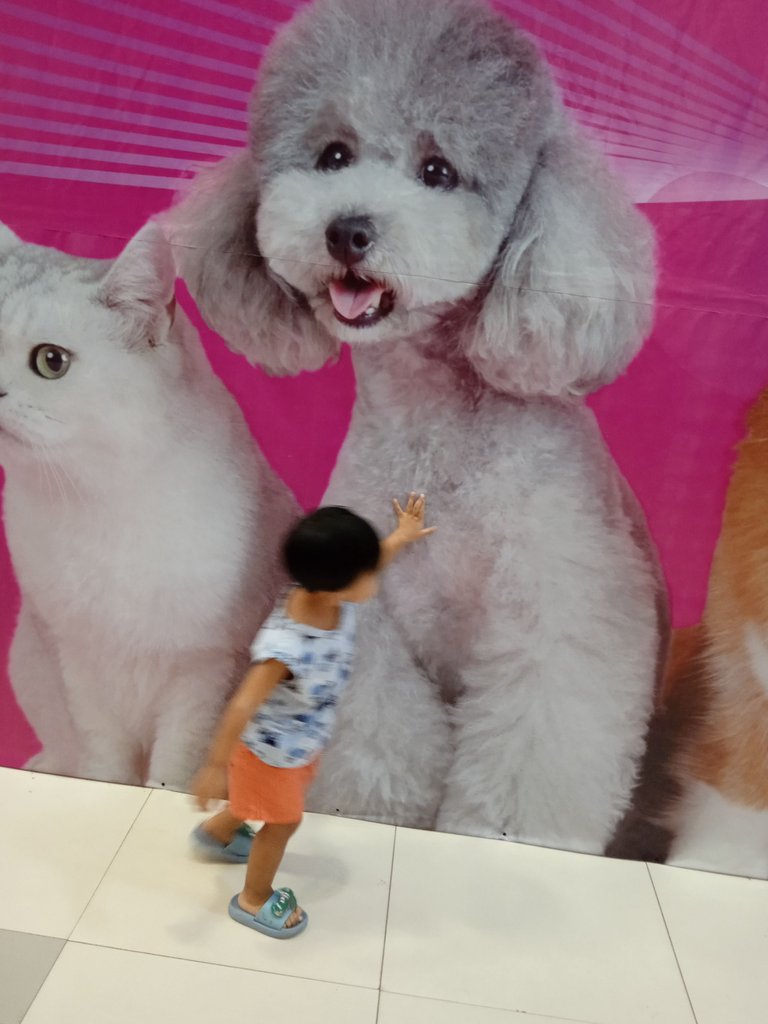 He is talking to that tarpaulin about the cat and dog 🐕
After a while of waiting, I ask ate Jean to take me a photo in the pizzeria. Then I took also some quotes of the greenwich hehe I love those quotes they we're displaying it seems like you will really enjoy going back and back again hehe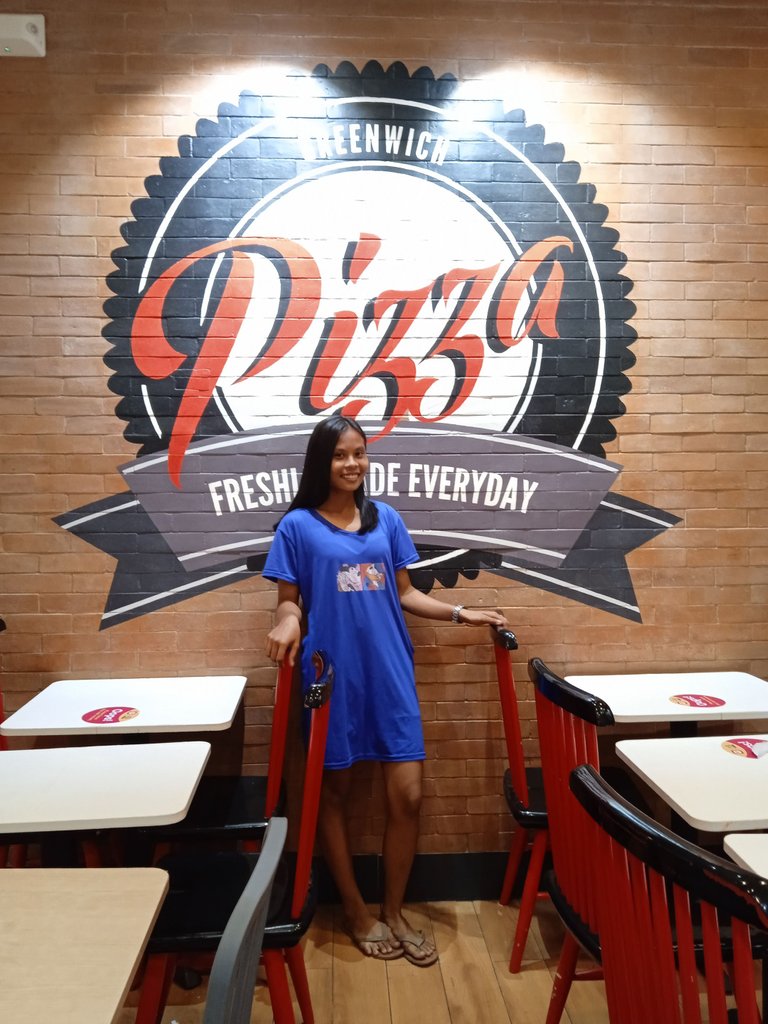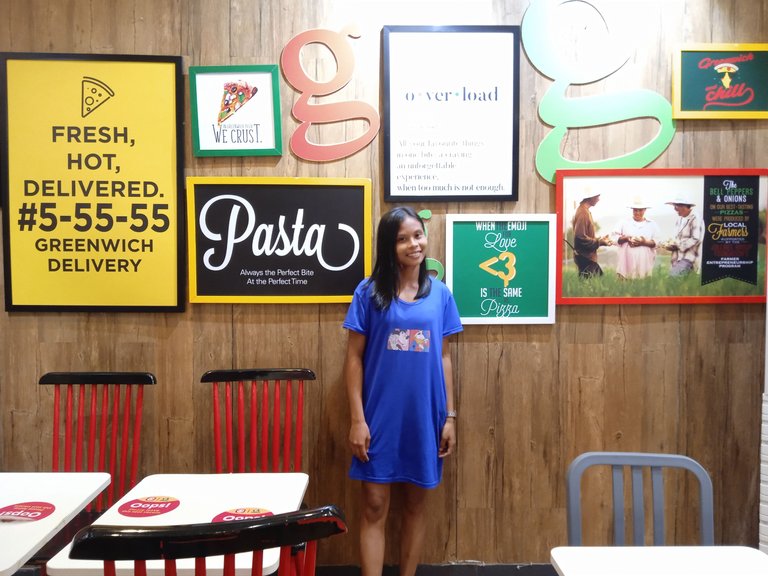 ![IMG_20230205_195055.jpg](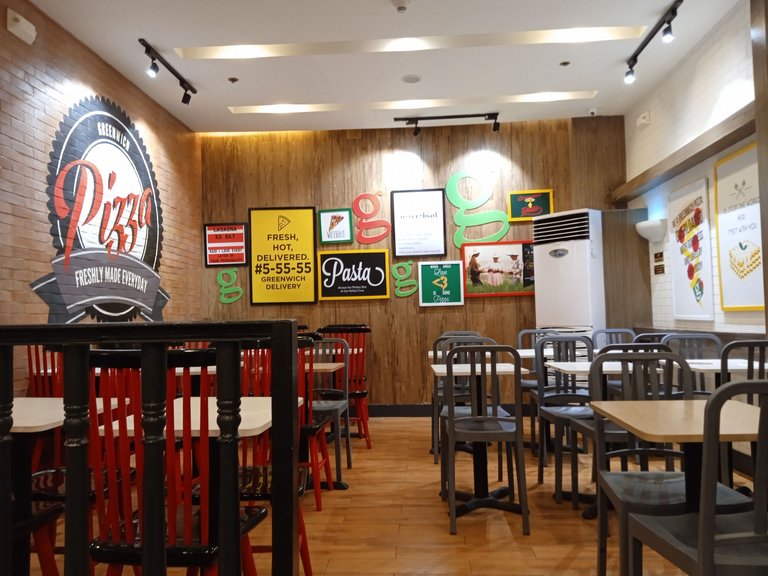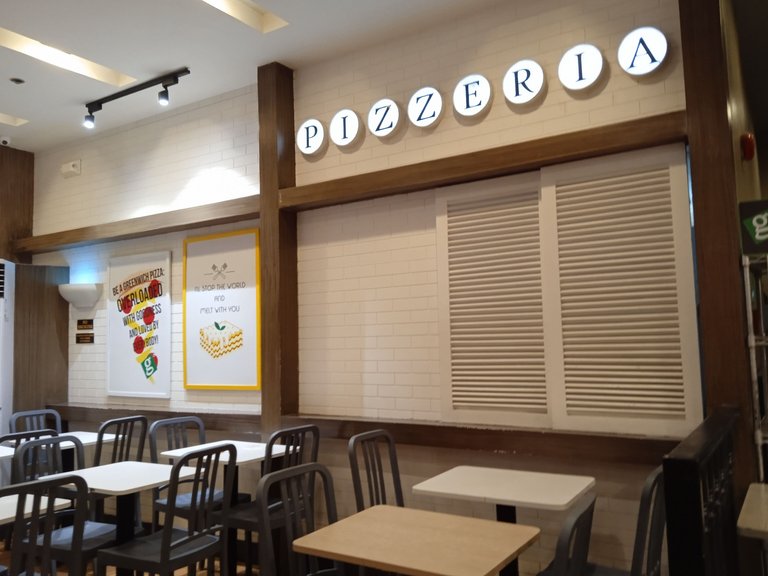 The PIZZERIA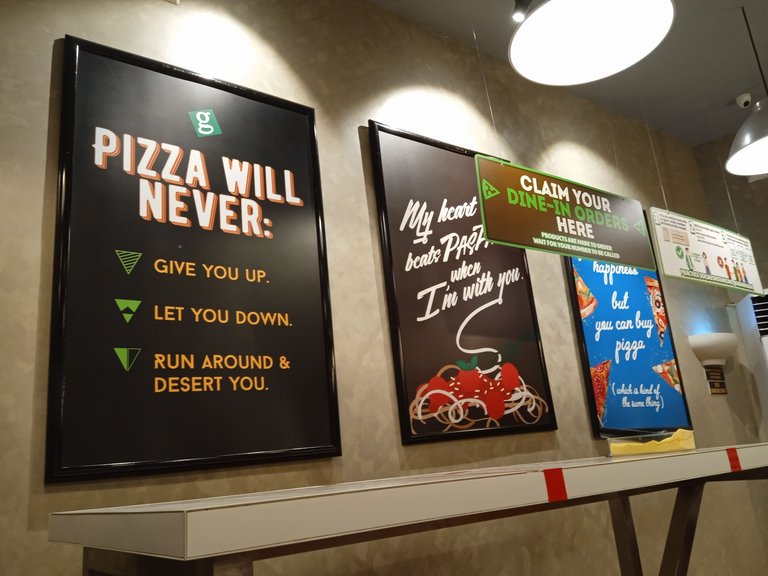 A QUOTES from the pizzeria
The best Quotes that capture my attention is this " Pizza will never; give you up, let you down, run around and desert you " then I said oh that's nice hehe 🤣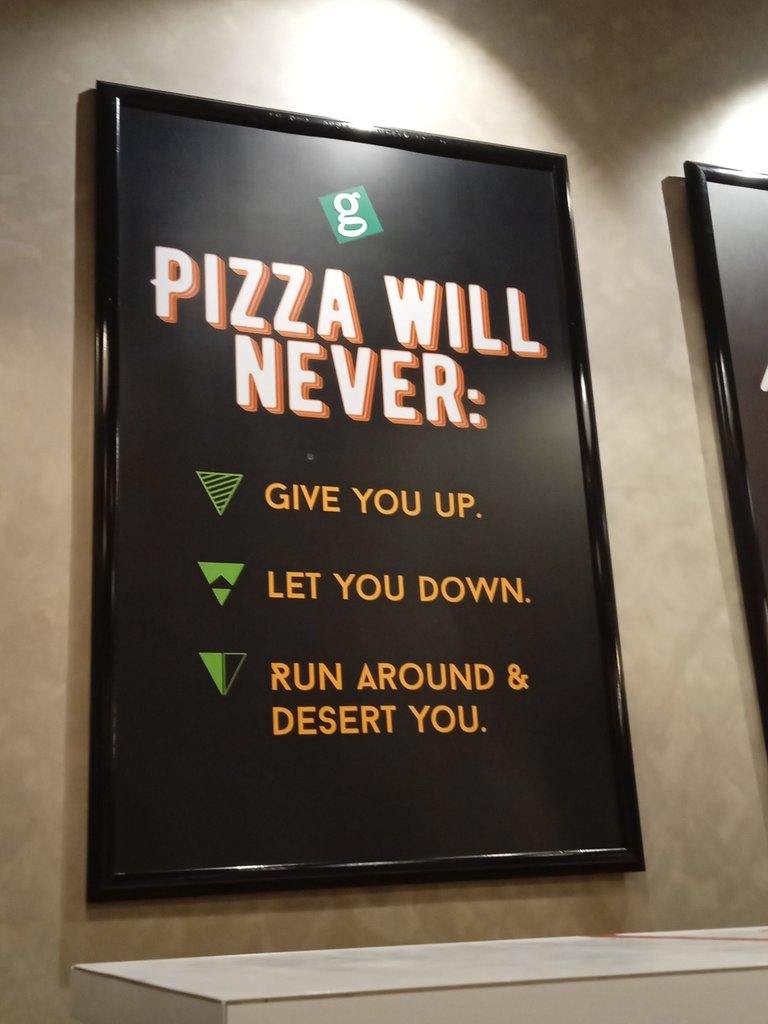 Finally, the most awaited part , our order or dinner had finally arrived to it's destination. Hehehe so we have a fried chicken with the pair of rice.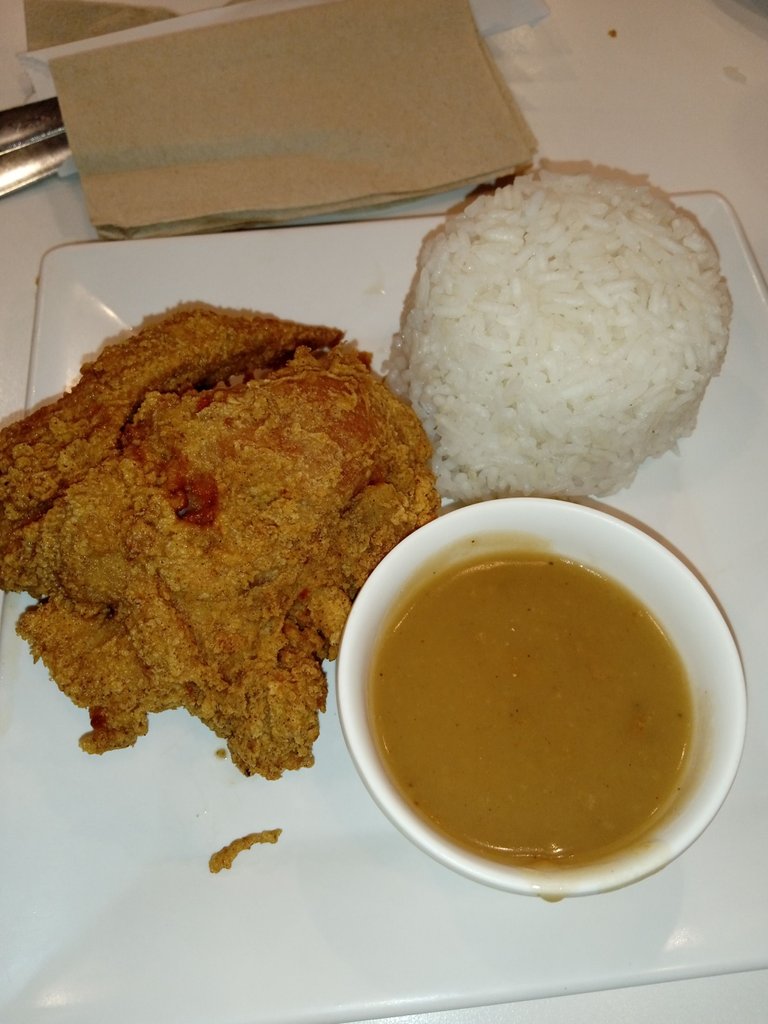 a rice and fried chicken 🍗
After our dinner we proceed to the supermarket for some needs at home to buy and that's it end here. It was almost 9 pm when we go outside and go home it was a little bit tired but still I enjoy that night in fact it made me more enthusiasm and alive and full if gladness in my heart.
All the glory belongs to God for giving me another opportunity in life to appreciate all His plans in my life. Good or bad things that may come in my life I still thank God because He allow this happenings because He wants me to be more faithful to Him.
That's all for today thanks for dropping by and God bless 😇
Have a nice day and a blessed week everyone!
..... Signing off 📴~ @jessmcwhite
---
---