Pastel fantasmal de chocolate. || Chocolate ghost cake.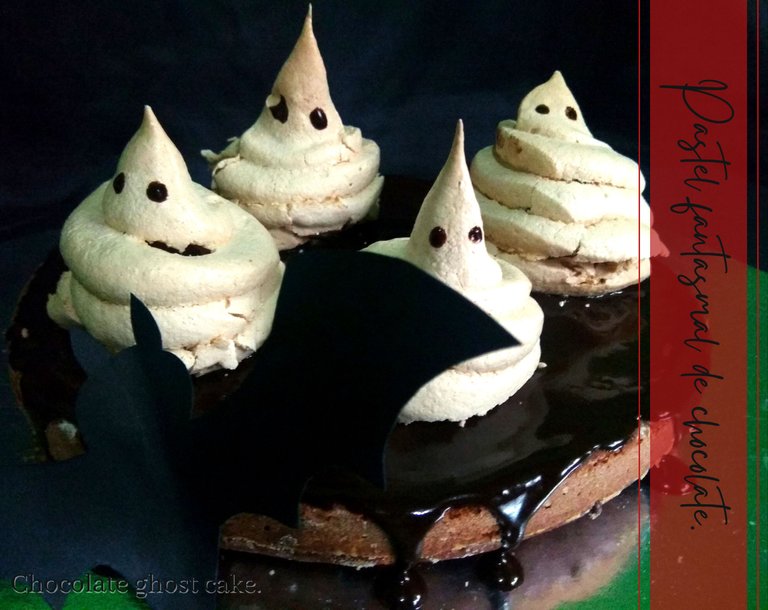 Edited in Canva

Otra receta con temática halloween, la mayoría de las personas aman el chocolate imaginen ahora un pastel de chocolate, con cubierta de chocolate y decorado con suspiros de merengue, una idea deliciosa ¿no cree? pues esa es la receta que les enseñaré hoy, como siempre los pasos son simples cualquiera pudiera seguirlos, pues no me extiendo más a continuación la prepararación.
Another Halloween themed recipe, most people love chocolate, imagine now a chocolate cake, with chocolate icing and decorated with meringue sighs, a delicious idea don't you think? well that's the recipe I will show you today, as always the steps are simple anyone could follow them, so I will not extend more then the preparation.
---
LET'S COOK!
---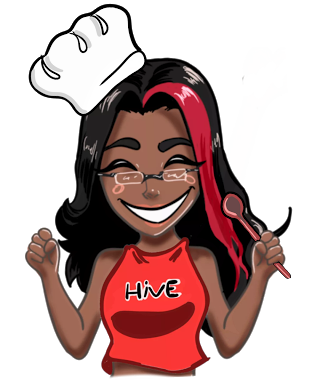 Ingredientes: || Ingredients: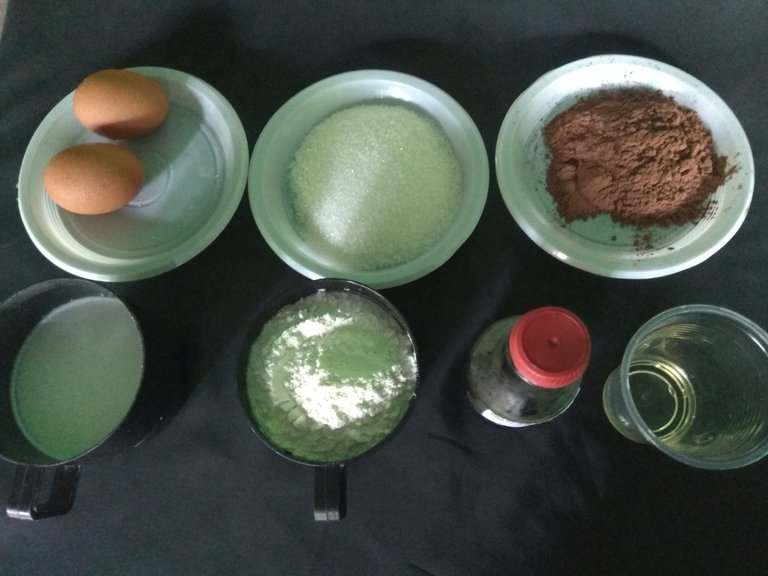 Para el bizcocho: || For the cake:
▪️ 1 taza de harina de trigo.
▪️ 1/2 taza de azúcar.
▪️ 2 huevos.
▪️ 1/2 taza de leche.
▪️ 3 cucharadas de aceite.
▪️ 20 gr de cacao amargo.
▪️ Vainilla (a gusto).
▪️ 1 cup wheat flour.
▪️ 1/2 cup sugar.
▪️ 2 eggs.
▪️ One-half cup milk.
▪️ 3 tablespoons oil.
▪️ 20 gr of bitter cocoa.
▪️ Vanilla (to taste).
---
Para los suspiros de merengue: || For meringue sighs: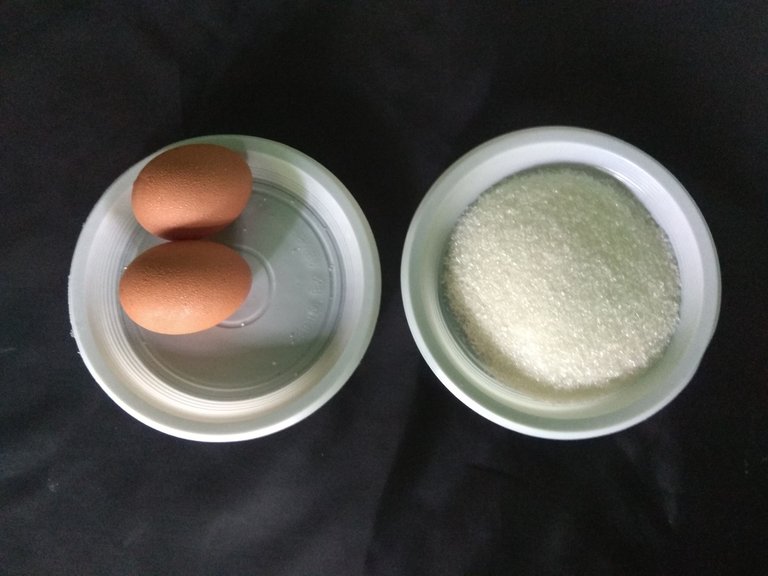 ▪️ 2 claras de huevo.
▪️ 1/2 taza de azúcar.
▪️ 2 egg whites.
▪️ 1/2 cup sugar.
---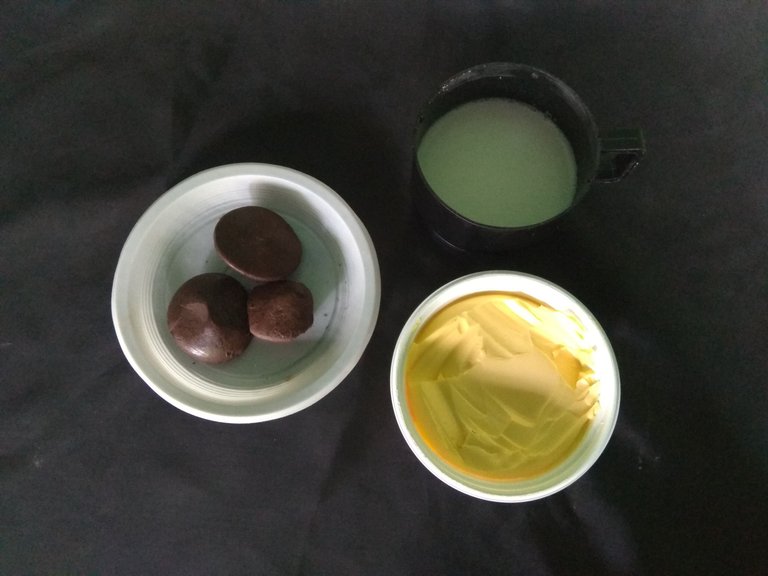 Para la cobertura de chocolate: || For the chocolate coating:
▪️ 100 gr de chocolate dulce.
▪️ 1/2 taza de leche.
▪️ 1 cucharada de mantequilla.
▪️ 100 gr sweet chocolate.
▪️ 1/2 cup milk.
▪️ 1 tablespoon butter.

Preparación: || Preparation:

Bizcocho: || Cake: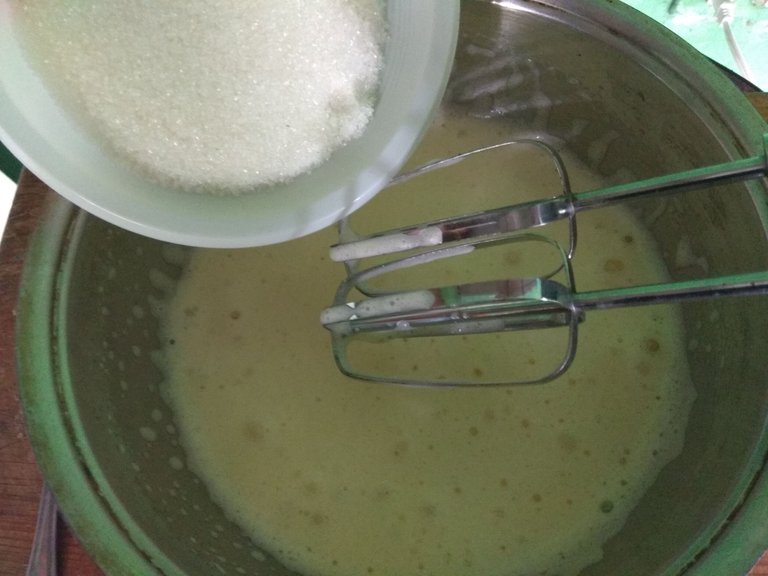 ▪️ Comencé la receta batiendo los dos huevos hasta doblar su tamaño, luego agregué el azúcar poco a poco y seguí batiendo por unos minutos.
I started the recipe by beating the two eggs until they doubled in size, then I added the sugar little by little and continued beating for a few minutes.
---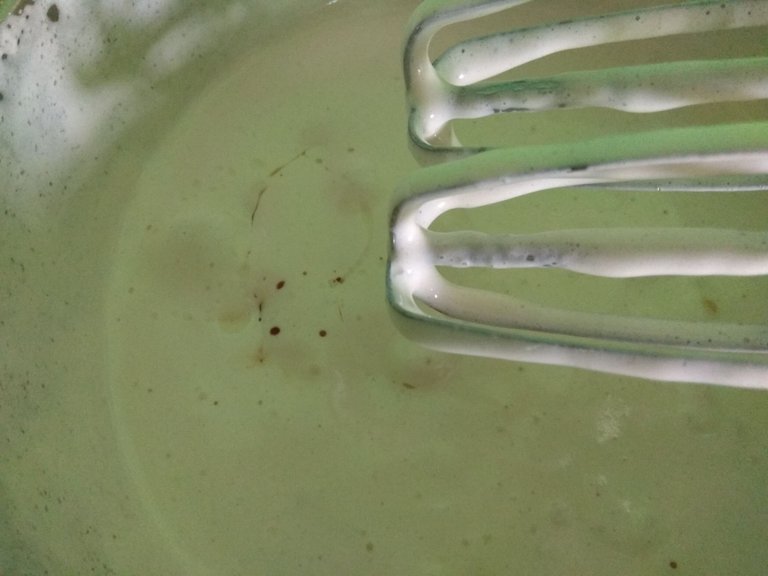 ▪️ Lo siguiente que hice fue agregar la vaina a gusto y el aceite, después de ello batí la mezcla por 5 minutos.
The next thing I did was to add the pod to taste and the oil, after that I beat the mixture for 5 minutes.
---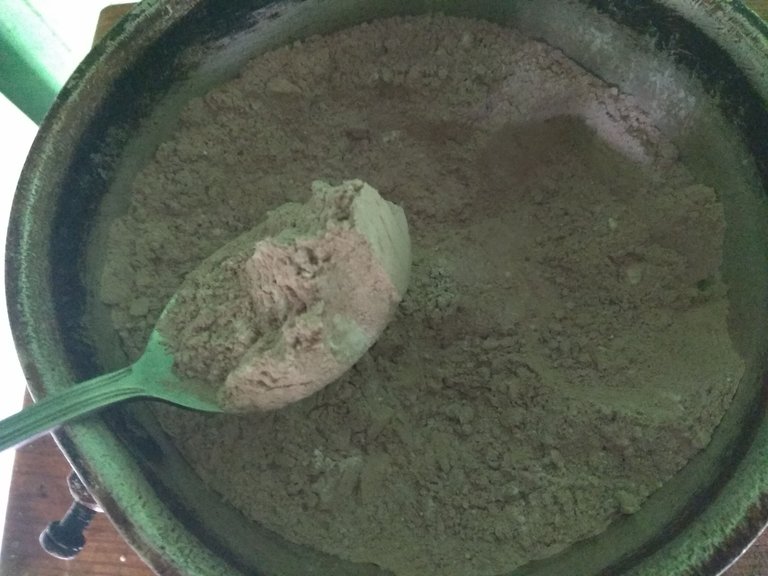 )
▪️ Procedí a tamizar la harina junto el cacao, para crear un solo polvo.
I proceeded to sift the flour together with the cocoa to create a single powder.
---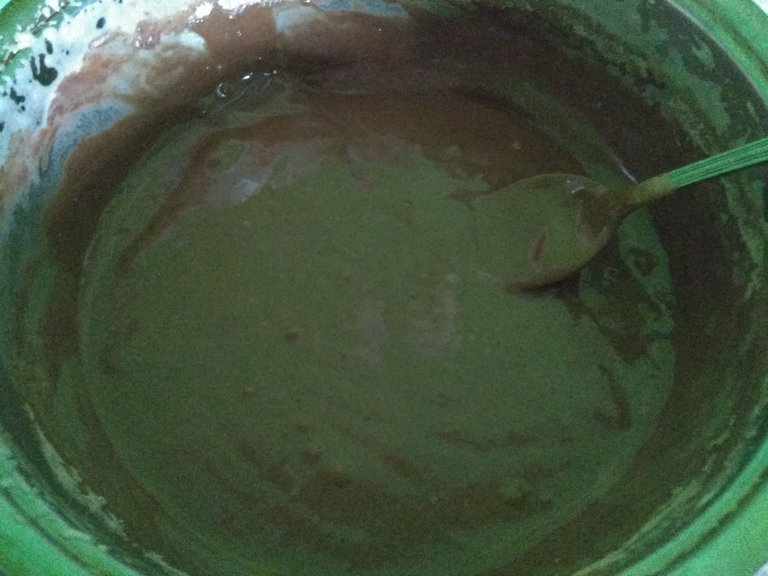 ▪️ Incorporé el harina poco a poco con movimientos envolventes usando una cuchara, si notan que la mezcla espesa demasiado deben agregar un poco de la leche, mezclen hasta lograr una mezcla bien incorporada y un poco líquida.
Incorporate the flour little by little with wrapping movements using a spoon, if you notice that the mixture thickens too much you should add a little of the milk, mix until the mixture is well incorporated and a little liquid.
---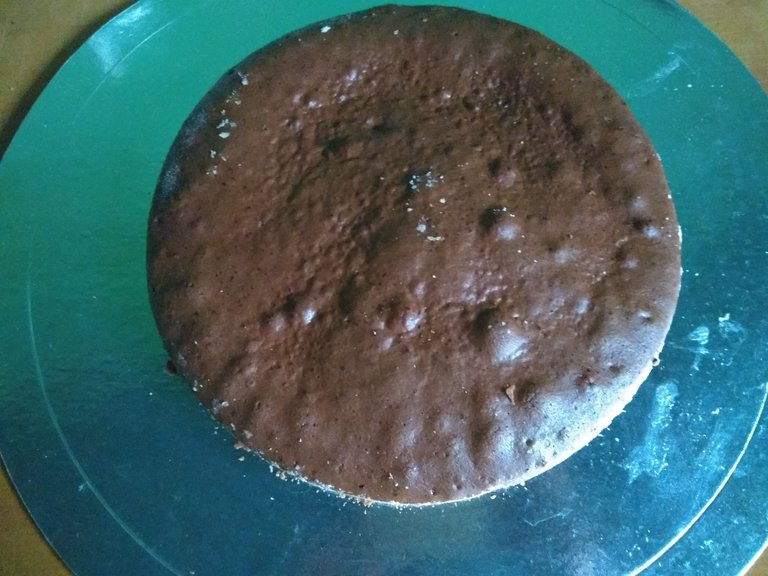 ▪️ Luego enhariné una bandeja y agregué la mezcla, hornee por una temperatura de 180° durante 20 minutos.
Then I floured a tray and added the mixture, bake at a temperature of 180° for 20 minutes.
---
Suspiros de merengue: || Sighs of meringue:
---
▪️ Se debe separar las claras de la yema, las claras deben comenzar a batirse hasta doblar su tamaño, cuando esto ocurra se agrega el azúcar y se sigue batiendo hasta que la mezcla forme picos firmes.
Separate the egg whites from the egg yolk, the egg whites should begin to beat until doubled in size, when this happens add the sugar and continue beating until the mixture forms stiff peaks.
---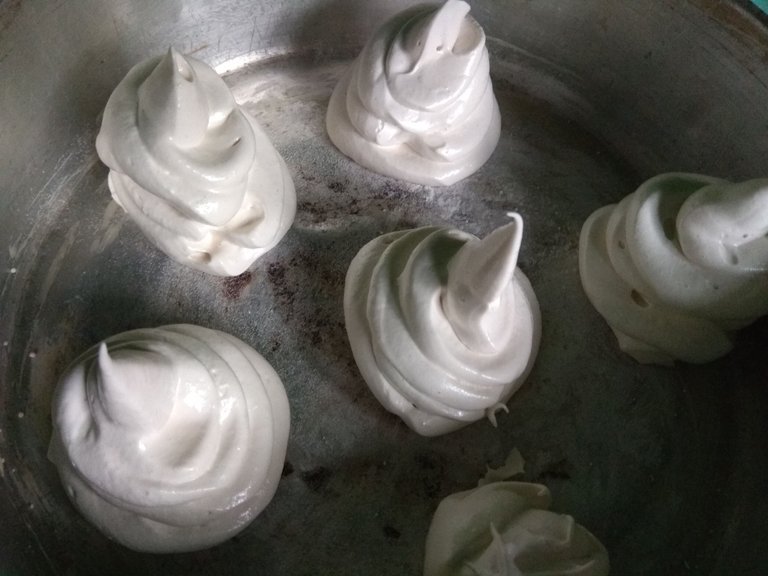 ▪️ Unté con mantequilla una bandeja, luego rellené una bolsa con la mezcla y comencé a formar los suspiros.
I buttered a tray, then filled a bag with the mixture and began to form the sighs.
---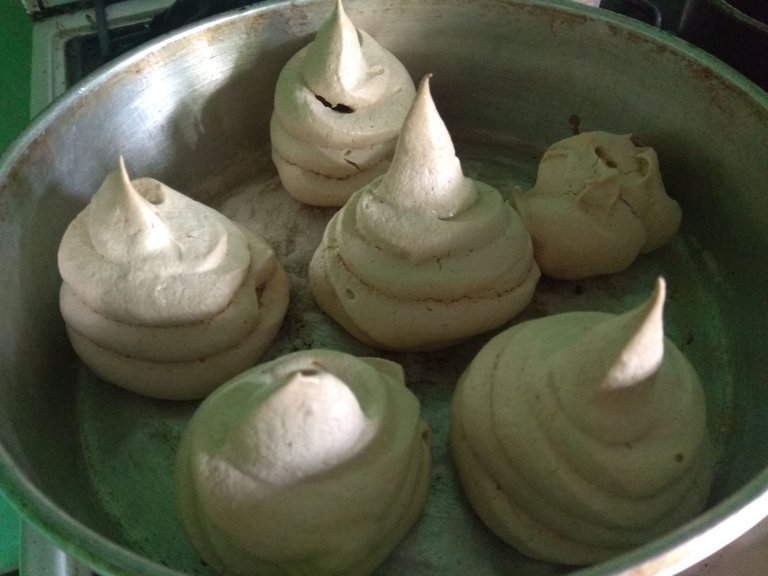 ▪️ Hornee los suspiros a una temperatura de 150° durante 30 minutos.
Bake the sighs at a temperature of 150° for 30 minutes.
---
Cobertura de chocolate: || Chocolate topping: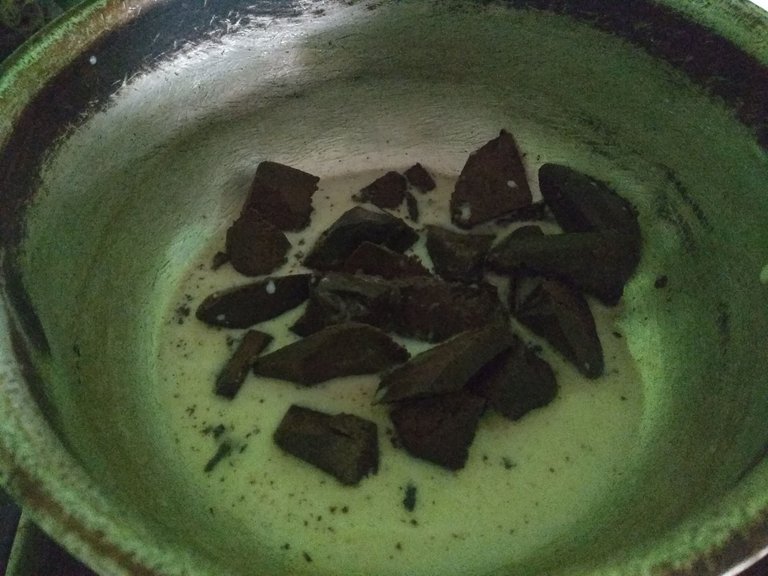 ▪️ Corté el chocolate dulce en trozos y los agregué a una olla, los puse a derretir a fuego bajo, seguido de ello agregue 10 cucharadas de leche, mezclé hasta derretir.
I cut the sweet chocolate into pieces and added them to a saucepan, put them to melt over low heat, followed by adding 10 tablespoons of milk, stirring until melted.
---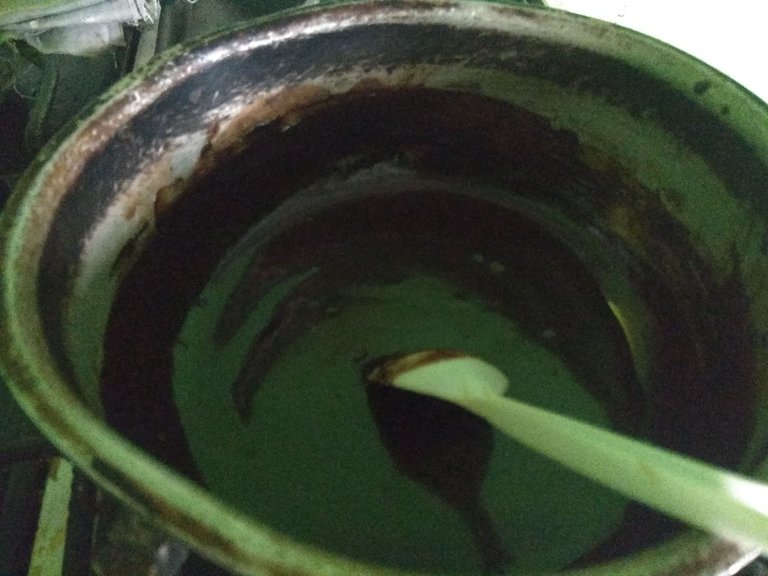 ▪️ Al derretir bajé del fuego y agregué la cucharada de mantequilla.
When it melted, I took it off the heat and added the tablespoon of butter.
---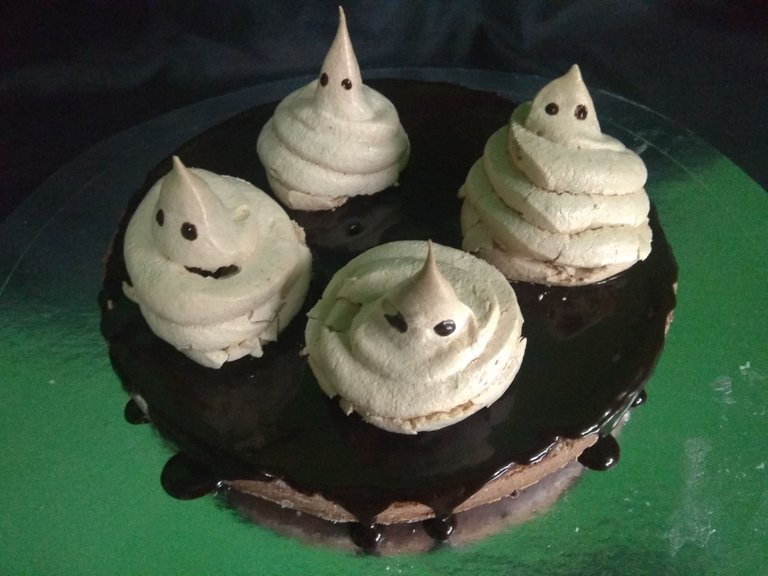 ▪️ Entonces cubrí el pastel con la cobertura de chocolate y agregue los fantasmas de merengue.
Then I covered the cake with the chocolate frosting and added the meringue ghosts.

Pastel fantasmal de chocolate. || Chocolate ghost cake.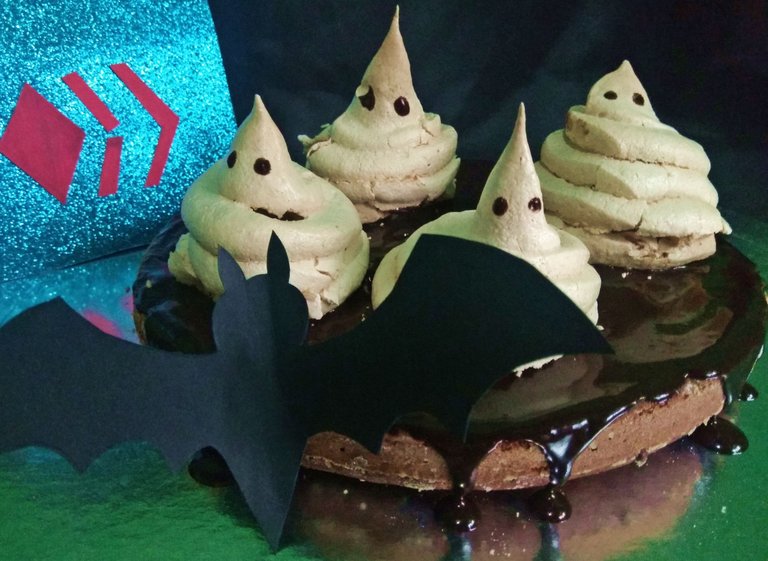 ---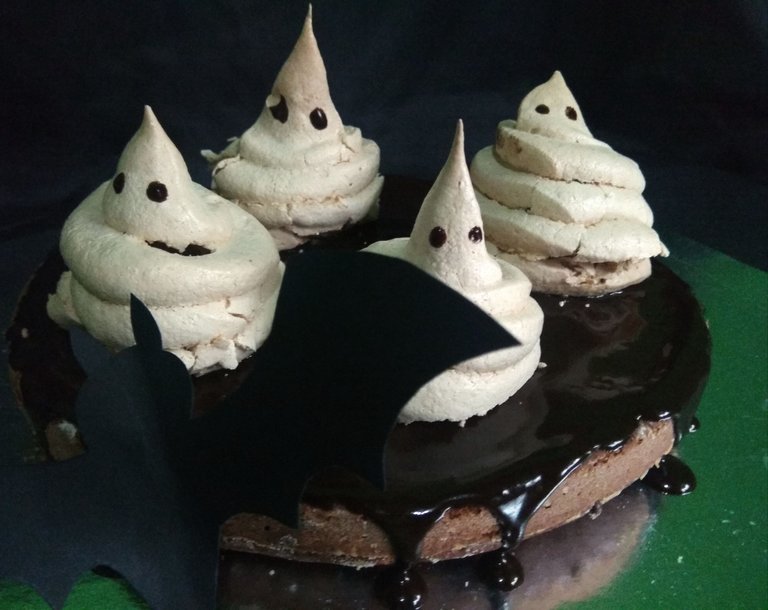 ---
---

¡Gracias por leer esta publicación!
Thank you for reading this publication!

Imágenes tomadas desde mi Xiaomi Redmi Note 4. || Images taken from my Xiaomi Redmi Note 4.
Separadores hechos en PhotoScape. || Dividers made in PhotoScape.
Ediciones hechas en Photoscape. || Editions made in Photoscape.
Translator Deepl.
---
---