Random Scene Living In countryside | #Monomad Challenge
Hello there Black and White community, hope everyone is safe and doing well. And for today's content, I will be sharing some snaps of random individuals and scenes as we visit the mountainous village here in our town of Alcoy, Cebu. This village is more or less an hour drive away from the town's center literally a countryside living wherein farming is the bread and butter of the locals, not all but mostly. In fact, most of the vegetable trade in the town's marketplace came from this village. And as we traverse the road we had so many pull over to have a snap of something that I think is worth framing. Here are some of them, check out the photos below.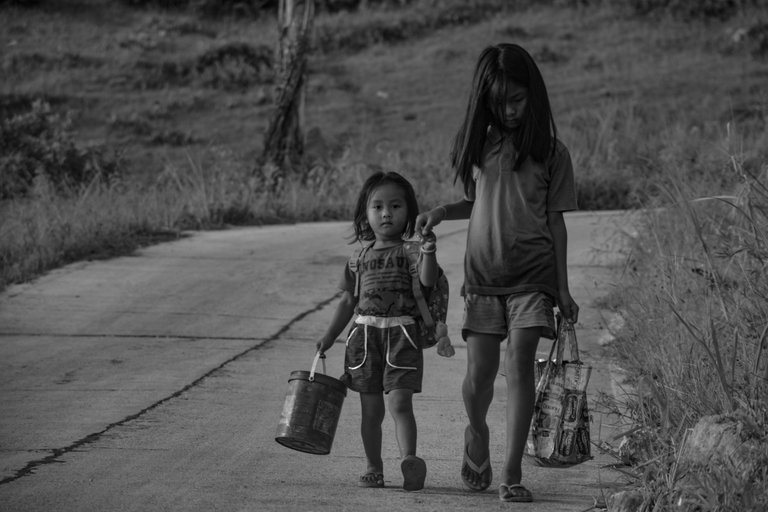 First off, these siblings that are heading to school. As we were about to go uphill we saw these siblings, I actually took a shot right away and the older sister noticed that I'm pointing the camera toward them but she just bows down her head and seem to avoid the lens but not her younger sister whose looking the camera the whole time I burst the shutter. Most probably the older sister is not used to having taken her photos, especially by someone she didn't know at all.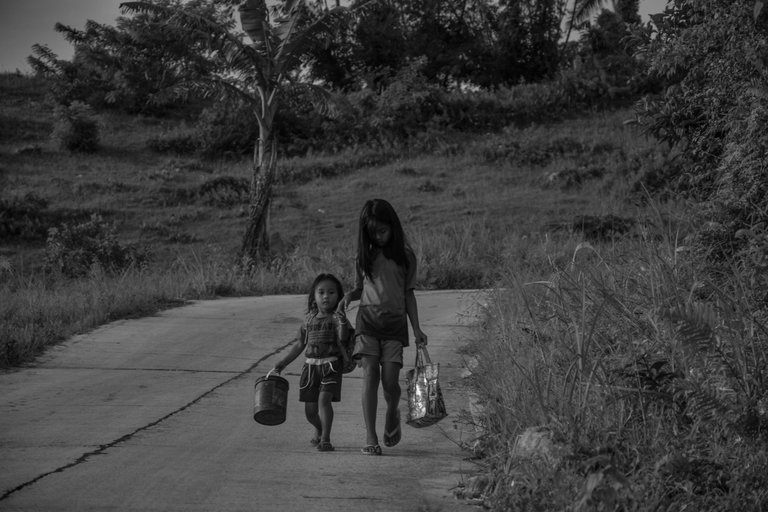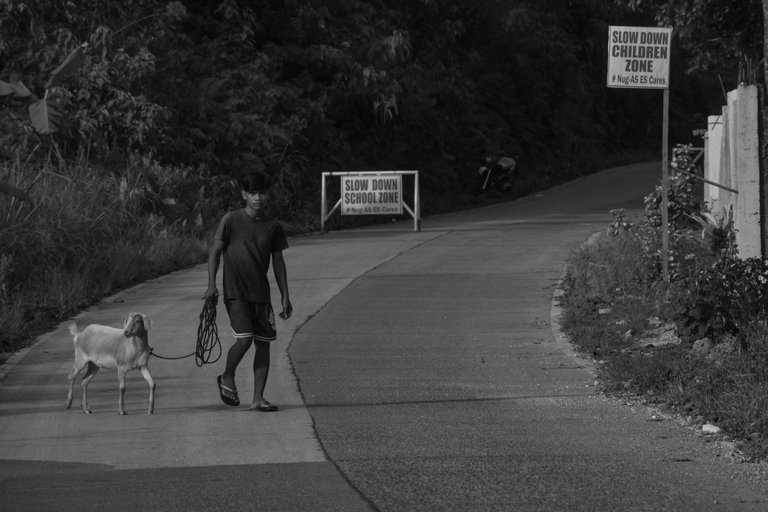 As we go a bit further, we saw this kid as well who bring a goat. Likely this kid is going to graze the goat before going to school.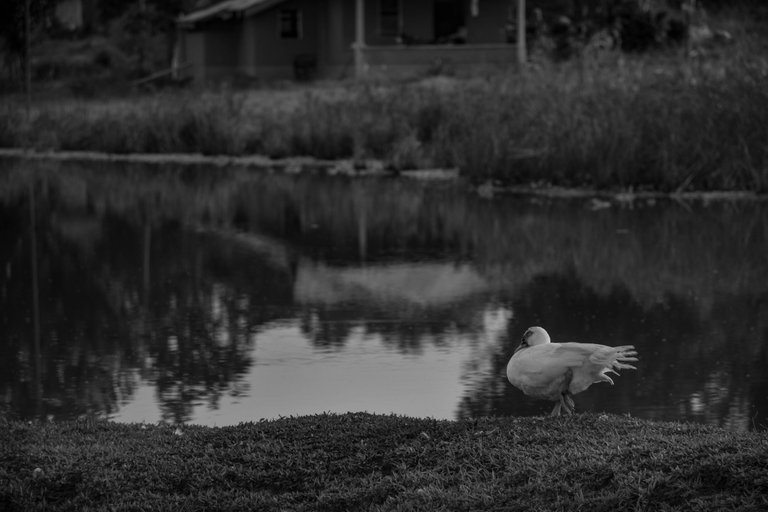 Aside from planting crops raising livestock is another means for the locals just like this duck that is heading to their irrigation system. Their irrigation system seemed to look like a lake at a first glance but this lake like has a big role in their agriculture at the same time where the ducks enjoy rowing.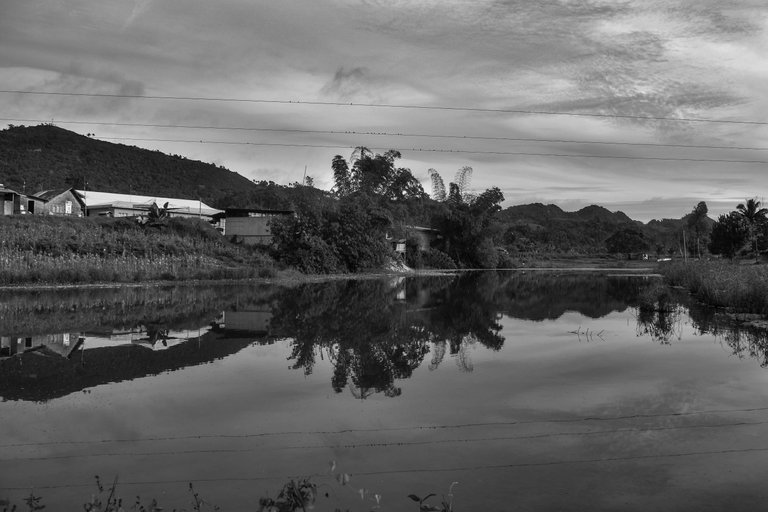 Look how huge their irrigation system is. Isn't it beautiful?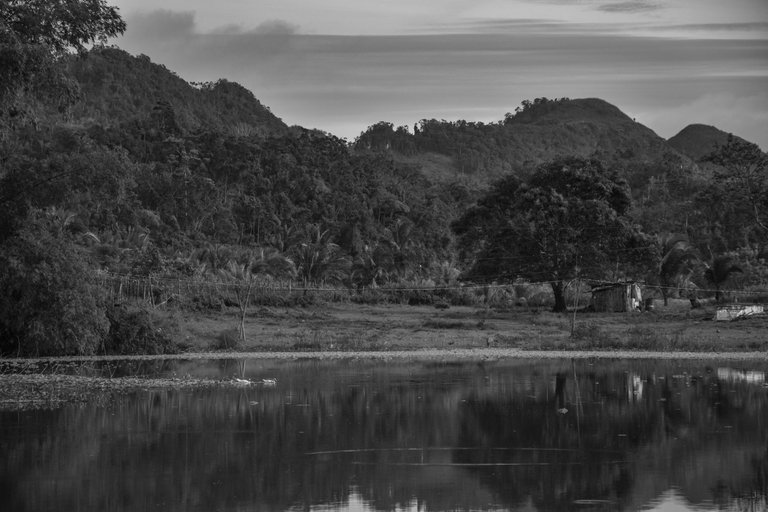 Above photos are captured by yours truly using Nikon D5600 with an 18-140mm Nikkor lens. These photos will be my entry as well for the #monomad challenge of @monochromes.
---
---