Why it is essential to use Peakmonsters.com

Peakmonsters.com is an essential tool when you are a Splinterlands player. It is a very helpful tool to make your gaming experience much better and easier.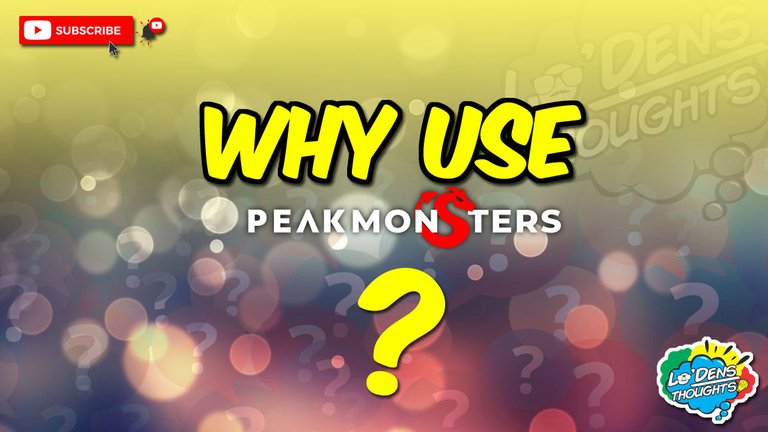 How to use Peakmonsters.com
Login using your Splinterlands User name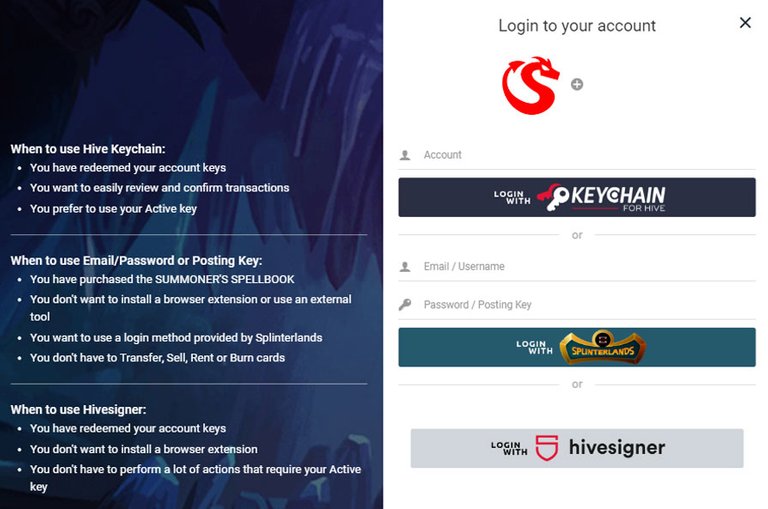 Advantages of using Peakmonsters
Asset Monitoring
With peakmonsters.com, you can easily monitor the total amount of your card collection and its collection power.

You can study the price of your card before selling it by checking the market status of your card. By reading the chart, you will see the market trend of the card.

You can also filter the view according to

type of card (monster/ summoner)
element(neutral/fire /earth /water /life /death /dragon)
rarity (common/rare/epic/legendary)
foil type (regular/gold)
card edition )alpha/ beta / promo / reward / untamed / dice / chaos)
owned - only owned cards will be displayed
playable - all playable cards (rented/ delegated) will be displayed


Buying Cards
Buying cards in Peakmonster is much easier than buying in the game website especially when you are buying in bulk or if you want to buy cheaper cards.

Filtering - the Peakmonster market has a filtering system that allows you to categorize what you will see in the market.

You can also sort the view according to the lowest price, lowest price per bcx, and more.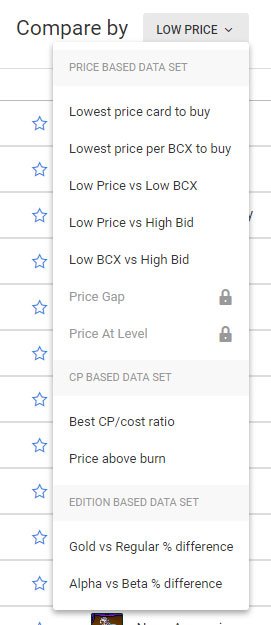 Bidding - in Peakmonster, you can bid for a card's value (you need to have Credits or DEC in your in-game account)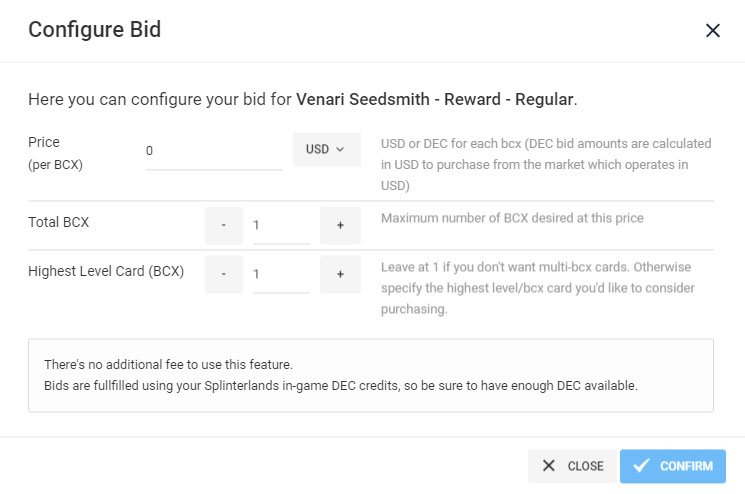 Buy in a set - Peakmonsters also has an option where you can buy sets of cards for a much cheaper price.

You can add to the cart all of the cards you want to buy and pay with one click. Because of this, it is easier to see how much DEC you have paid in total and how much collection power you have gained.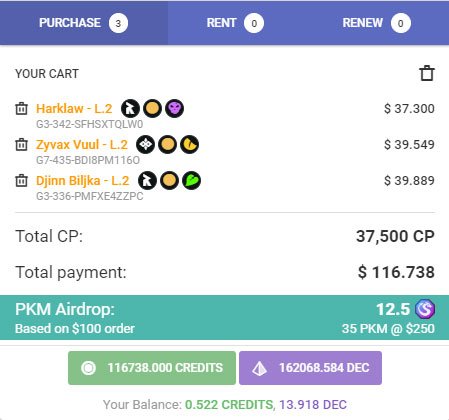 Renting
Renting in Peakmonster is much easier because of the following:
You can set your favorite cards so every time you will rent, there is no need to search for the card. to set cards to favorite for the first time, you need to look for the specific card and mark the star icon beside it.

To see all of your favorite cards, mark the only favorite box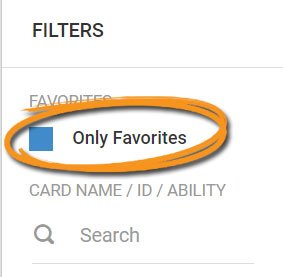 Use the filtering system to only show the element, rarity, foil type, etc that you want to rent.
You can see the total DEC value and Total collection power of the cards you are renting by just looking at your cart.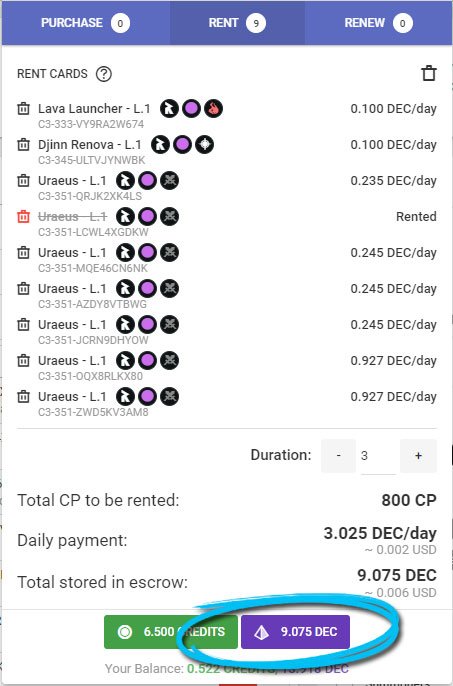 You can also easily set the number of days you wish to rent the cards.

Peakmonsters also has an Automatic rental feature where you can input the amount you want to rent the card for a specific day. You can also set the level and the type of foil you wish to rent. Because of the current change of daily rewards, I think this feature will only be helpful in renting neutral cards that you always use.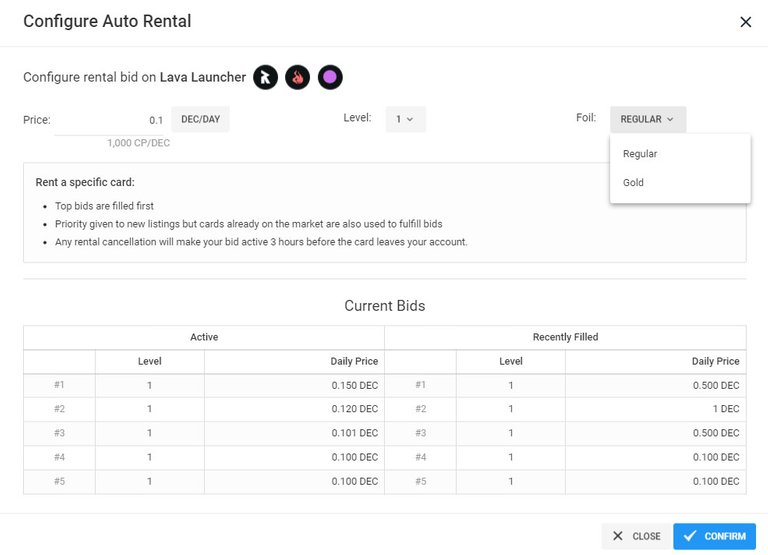 Rent Out
Renting out your cards is so easy, mark all the cards that you want to rent out, click rent and - indicate the rental price for each card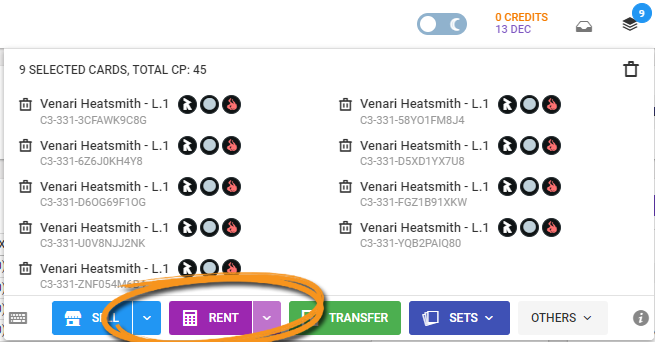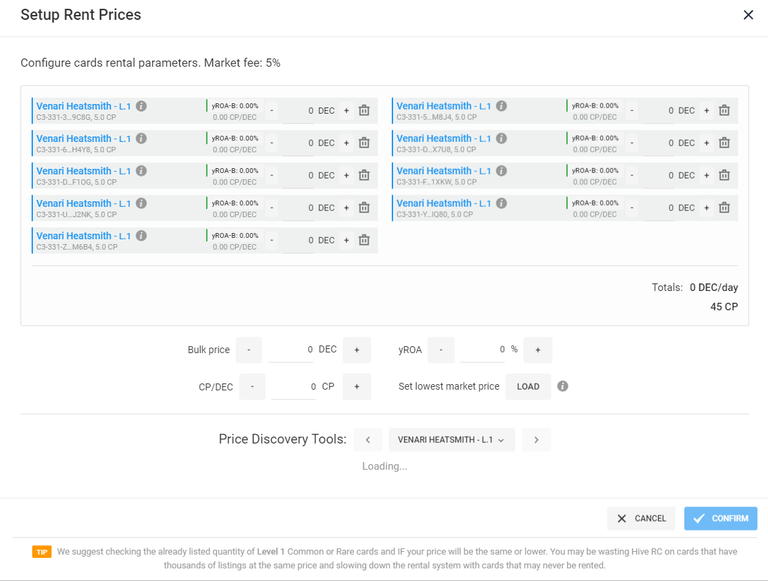 Selling
Selling cards made easier! Now you don't need to sell duplicate cards individually

all you need to do is mark all of your cards that you wish to sell and cick confirm the price.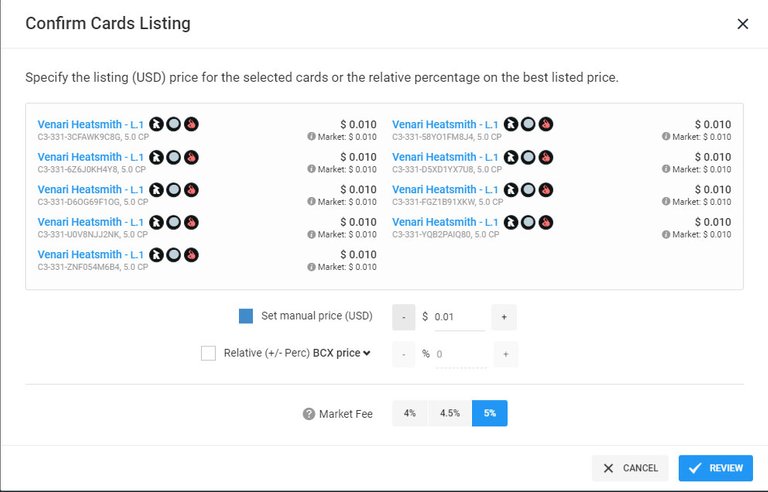 You also have an option to sell your cards as a set.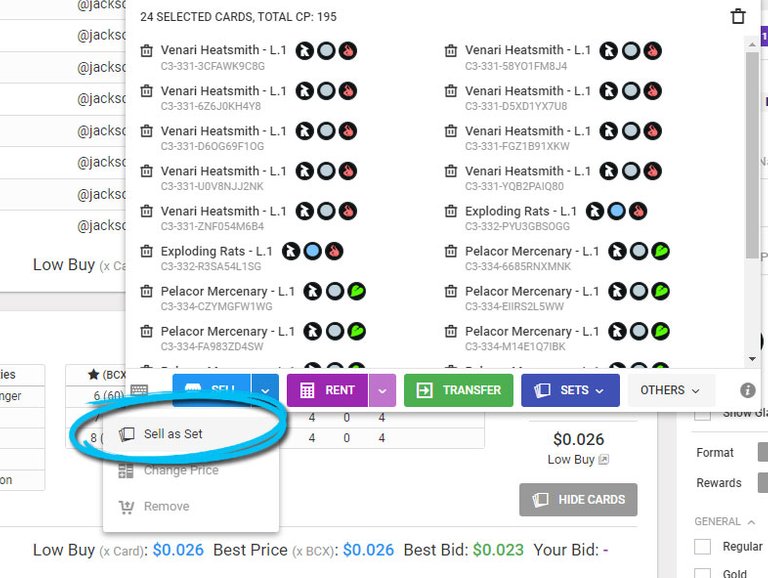 Transferring cards
Transfer with ease by selecting all of the cards you wish to transfer then click the transfer button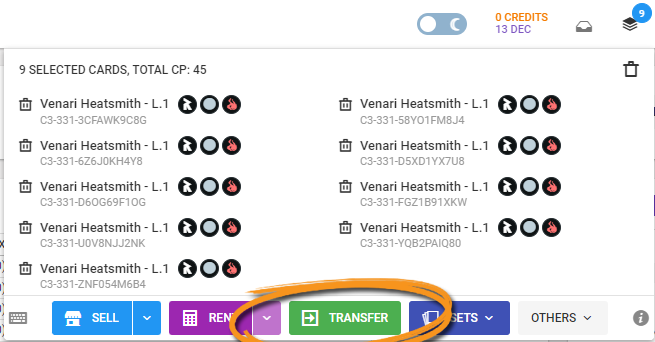 Set the name of the account where you will transfer your cards.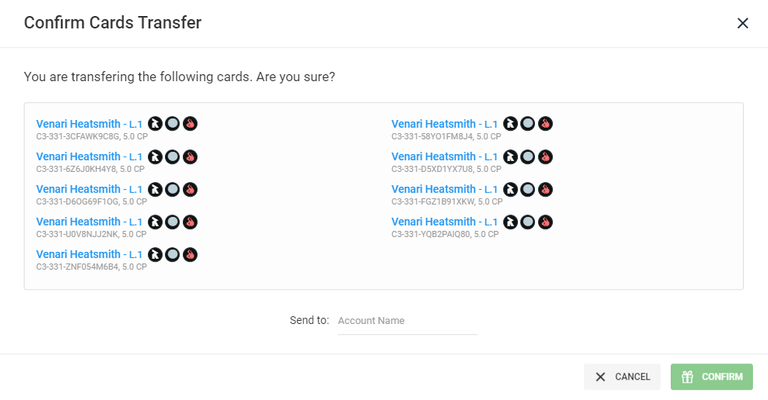 For more updates regarding Peakmonster News, please subscribe to Peakmonsters Community and follow @peakmonsters and @pkm-token
Thank you very much for dropping by,please report by commenting any misplaced image or wrong information so that I can correct it immediately.
Also check out my Splinterlands and Hive Blogging Filipino Community Facebook group links below.


About The Author
Name: Lo Dens
Born: 1976
Profession:
Graphic Artist
Web Designer
Video Editor
Social Media Manager
Blogger
Vlogger

Hobbies:
Gardening

NFT's:
Splinterlands
Rising Star Game
Axie
Dragonary
Alien Worlds
Gnome City
Synergy of Serra,
---
My Social Media Links
Let's be friends! Follow me on my
Social Media Accounts
My Blog Sites
---
---