Ensayos sin previo aviso dejando fluir a la musa "Creep" (Radiohead) Cover @itzchemaya🌸🧘🏾
---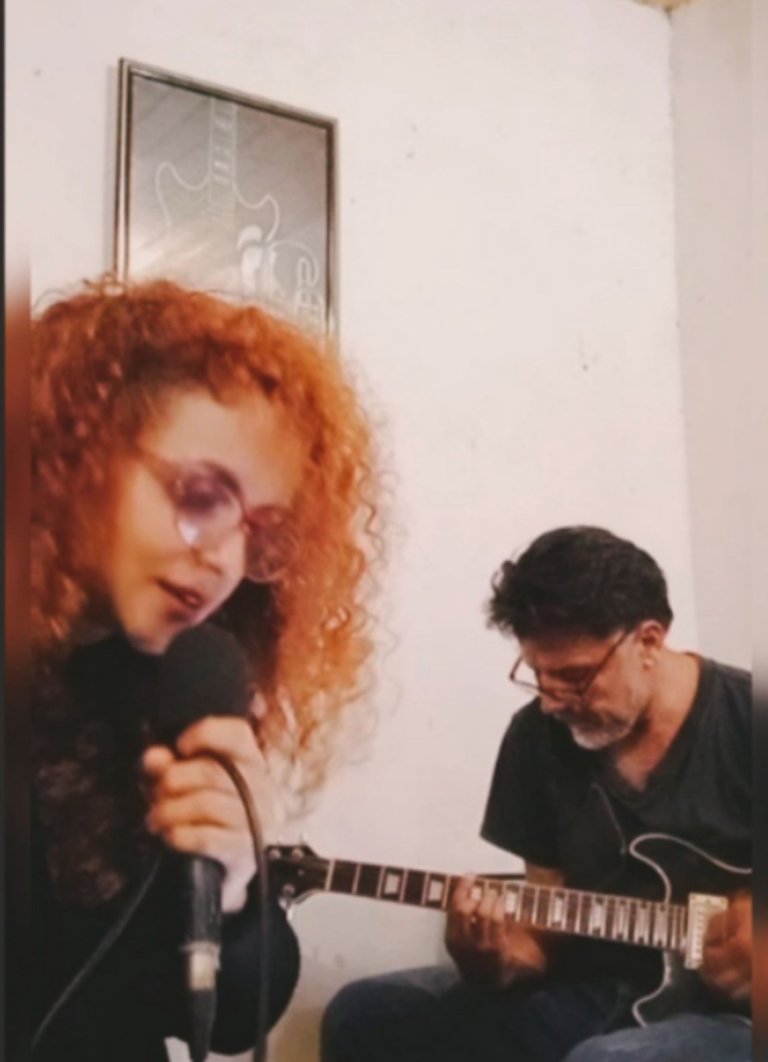 ---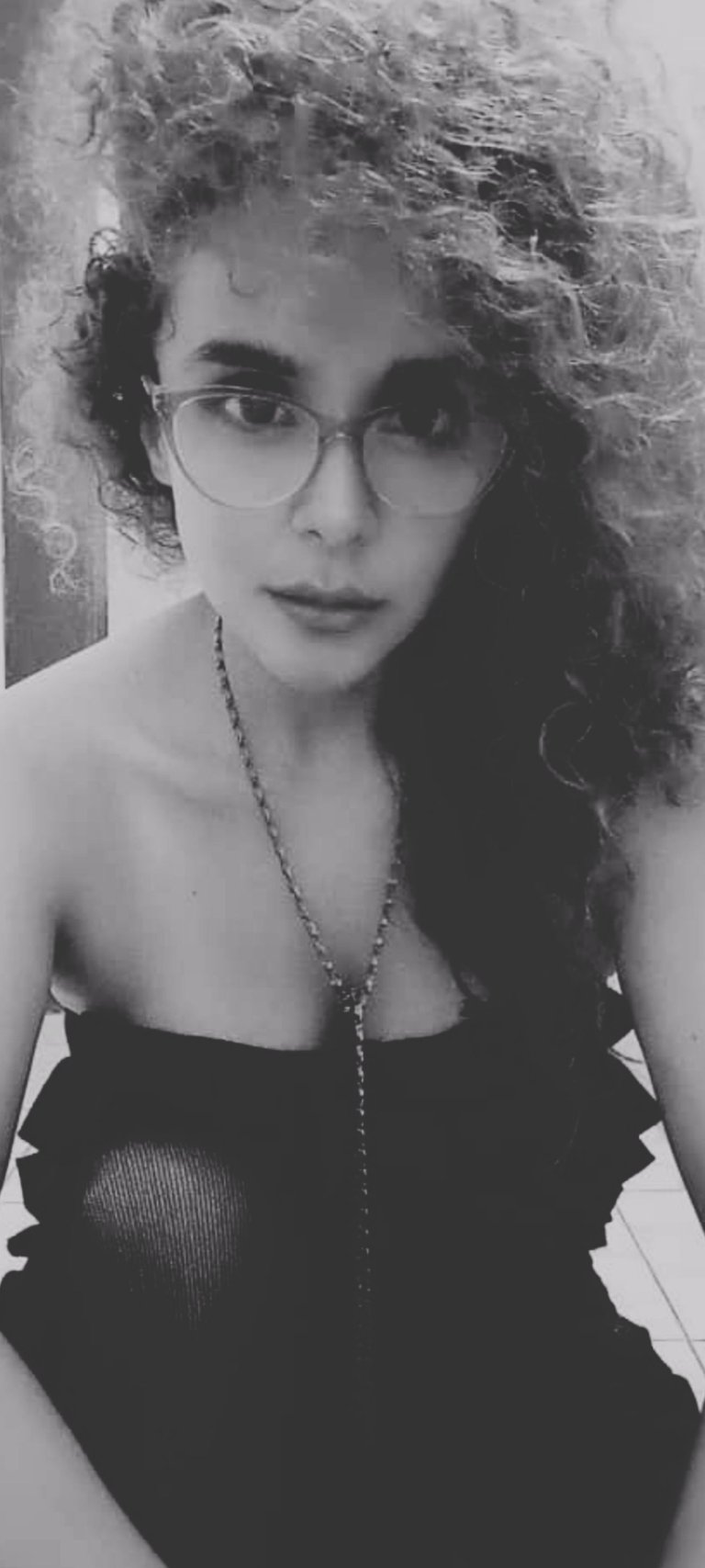 Hola a todos
Les mando besos, apapachos y bendiciones llenos de mucha energía y buena vibra.
Disculpen la ausencia pero he estado pasando unos bachecitos a nivel de salud y eso no ha permitido que publique tan seguido.
Estos días sin embargo, los tomé para estudiar más sobre la edición y ornato de los vídeos para que a nivel visual se logren ver más bonitos y ordenados.
He ido aprendiendo paso a paso, un montón de cosas y eso ha sido gracias a la belleza inesperada de este hermoso ecosistema, lleno de mucha solidaridad, amor, y humanidad 🌸.
Me gusta aprender y aceptar en humildad las sugerencias respecto a las debilidades que aún puedo tener y en las que debo seguir trabajando y esforzándome.
Hive Blog ha Sido para mí, una ventana para la expresión y exposición de lo que soy, me ha brindado una oportunidad única y lo agradezco 🌸🧘🏾🙏🎶.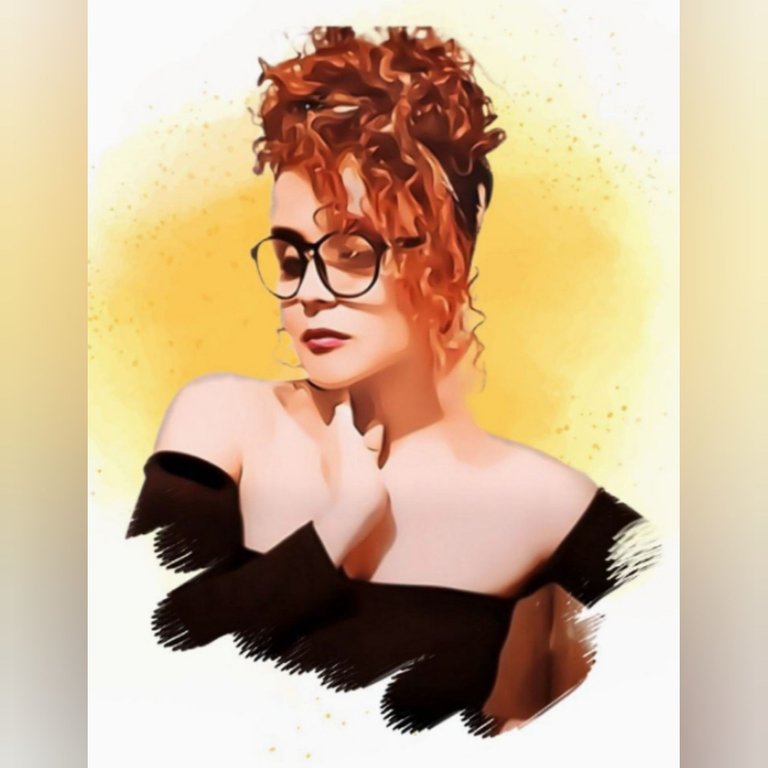 Hello to all of you
I send you kisses, love and blessings filled with lots of energy and good vibes.
Sorry for the absence but I have been going through some health problems and that has not allowed me to post so often.
These days however, I took them to study more about the editing and ornamentation of the videos so that visually they look more beautiful and orderly.
I have been learning step by step, a lot of things and that has been thanks to the unexpected beauty of this beautiful ecosystem, full of much solidarity, love, and humanity 🌸.
I like to learn and accept in humility the suggestions regarding the weaknesses that I may still have and in which I must continue to work and strive.
Hive Blog has been for me, a window for the expression and exposure of who I am, it has given me a unique opportunity and I appreciate it 🌸🧘🏾🙏🎶.
Por eso a medida que vaya avanzando mi proceso de aprendizaje, iré agregando más de mi esencia y mis colores en este espacio.
Llenándolo de lo que soy, mostrando esos bocetos de mi vida, los paisajes y emociones a través de mis experiencias y mi eterna compañera "La música"
Para que este espacio que atesoro con amor, vaya tomando forma y muestre en su totalidad quien soy a través del arte.
---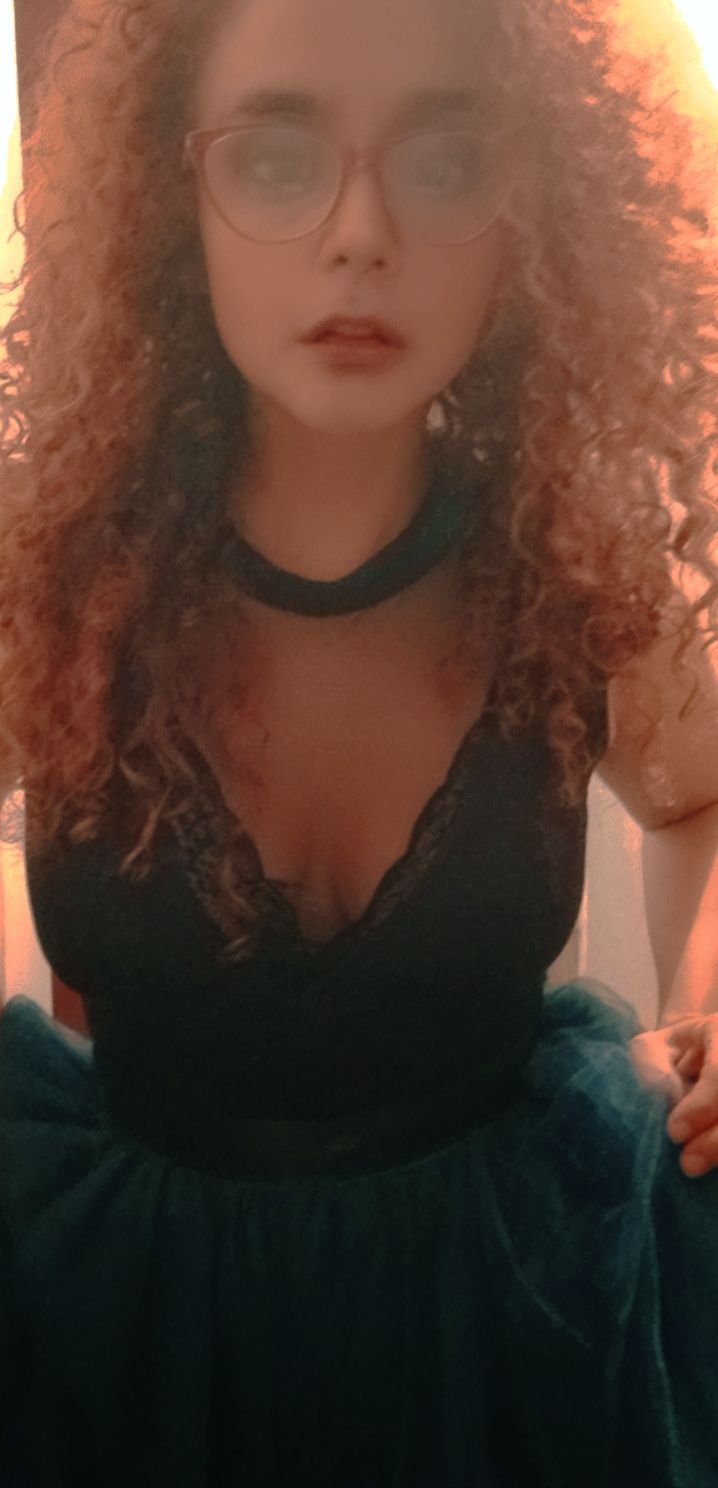 ---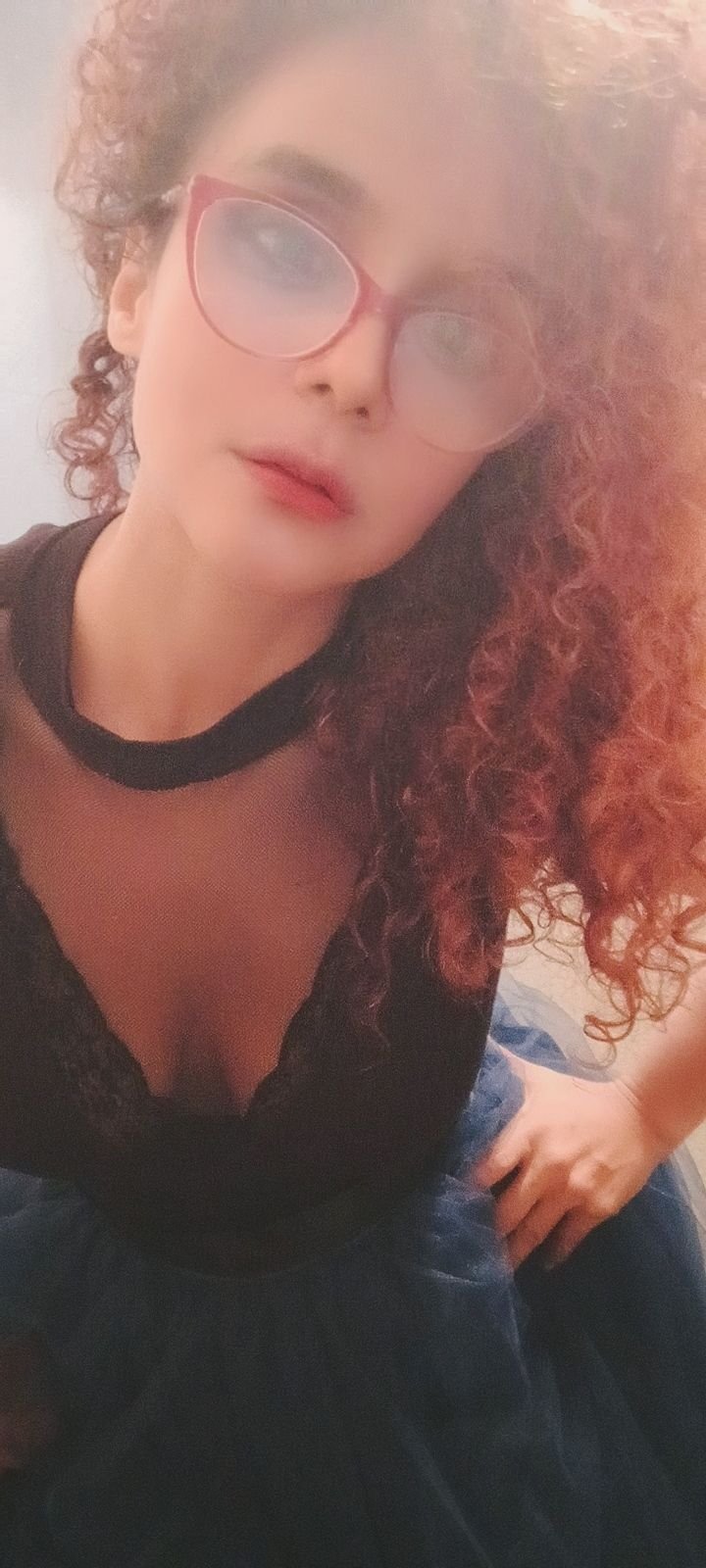 ---
That's why as my learning process progresses, I will add more of my essence and my colors in this space.
Filling it with who I am, showing those sketches of my life, the landscapes and emotions through my experience and my eternal companion "Music".
So that this space that I treasure with love, will take shape and show in its totality who @itzchemaya is through art.***




Cómo saben uno de mis temas favoritos es "Creep" de Radiohead , lo comparti con ustedes, una pequeña parte hace un tiempo atrás, pero con una pista musical.
Y quería brindarles algo más cercano, con más de mi historia.
Para los que aún no han tenido la oportunidad de leerme un poco; llevo mucho tiempo subiendo por temporadas a mi otro pueblito amado, "La Colonia Tovar" dónde normalmente trabajo y también desarrollo parte de mis actividades artísticas.
Por ahora estoy concentrada en un proyecto con varios amigos de allá y siempre que nos vemos le damos un tiempo y espacio a la musa para que fluya y nos direccione un poco.
A mediados de abril pude compartir con algunos de ellos y en medio de un ensayo no planificado grabamos unos temas de manera rápida y sencilla mientras ajustábamos acordes, tonos y notas 🙃.
Entre esos temas, se grabó "Creep" , cosa que nos dió mucha risa porque siempre ese tema sale a relucir como la canción de los "amores platónicos o no correspondidos", y para cada uno de nosotros ese tema tiene un nombre distinto (hablo del nombre de esa persona que ni nos miraba 😆🤣), es el himno de despecho de uno de ellos por cierto.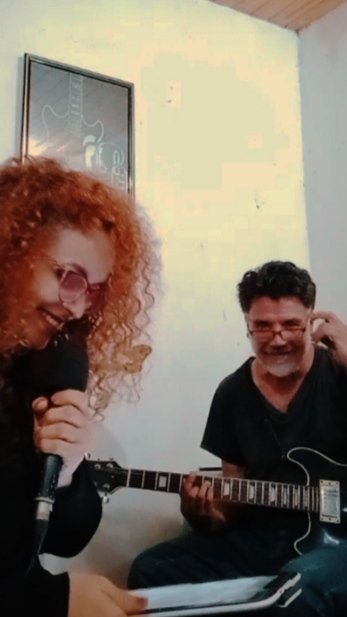 As you know, one of my favorite songs is "Creep" by Radiohead, I shared it with you a few months ago, but with a musical track.
And I wanted to bring you something closer, with more of my story.
For those of you who haven't had the chance to read a little bit about me, I've been going up for a long time to my other beloved town, "La Colonia Tovar" where I usually work and also develop part of my artistic activities.
For now I'm concentrating on a project with several friends from there and whenever we see each other we always give the muse some time and space to flow and direct us a little.
In mid-April I was able to share with some of them and in the middle of an unplanned rehearsal we recorded some songs quickly and easily while adjusting chords, tones and notes 🙃.
Among those songs, "Creep" was recorded, which gave us a lot of laughter because that song always comes up as the song of "platonic or unrequited love", and for each of us that song has a different name (I'm talking about the name of that person who didn't even look at us 😆🤣), it's the rejection anthem of one of them by the way.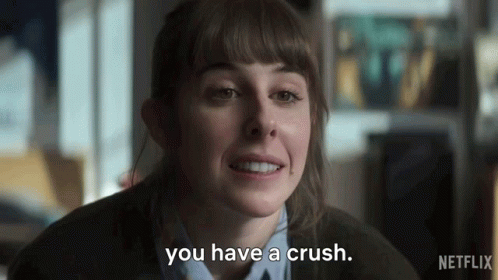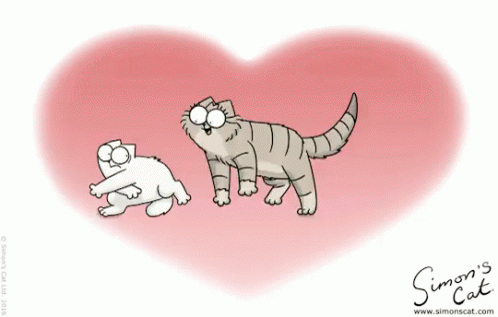 Para mí ese tema representa la adolescencia, sus cambios, esas rarezas que nos hacen únicos, ese proceso de aceptación y muchas cosas más.
Lo cierto es que me pareció genial poder compartir con ustedes una vez más este tema pero en vivo, con un amigo en la guitarra acompañándome, leyendo, con unos cuantos pelones, pero fluyendo en esa musa que nos une y nos conecta siempre.
For me this song represents adolescence, its changes, those oddities that make us unique, that process of acceptance and many other things.
The truth is that I thought it was great to share with you once again this song but live, with a friend on the guitar accompanying me, reading, with a few hairs, but flowing in that muse that unites us and always connects us.



Así que en el ejercicio de honrar los recuerdos les dejo aquí la letra, para que nos acompañemos un poco a través de la música y sus conexiones infinitas🌸🎶🧘🏾🙏.
So in the exercise of honoring memories I leave you here the lyrics, so we can accompany ourselves a little through the music and its infinite connections🌸🎶🧘🏾🙏.


Vídeo Oficial "Creep" (Radiohead)

Creep(Radiohead)
When you were here before
Couldn't look you in the eye
You're just like an angel
Your skin makes me cry
You float like a feather
In a beautiful world
I wish I was special
You're so fuckin' special
But I'm a creep
I'm a weirdo
What the hell am I doin' here?
I don't belong here
I don't care if it hurts
I wanna have control
I want a perfect body
I want a perfect soul
I want you to notice
When I'm not around
So fuckin' special
I wish I was special
But I'm a creep
I'm a weirdo
What the hell am I doin' here?
I don't belong here
She's running out the door (run)
She's running out
She run, run, run, run,
Run...
Whatever makes you happy
Whatever you want
You're so fuckin' special
I wish I was special
But I'm a creep
I'm a weirdo
What the hell am I doin' here?
I don't belong here
I don't belong here




Posdata:Realice las ediciones de las fotos y videos gracias a varios programas que me recomendaron en la web como Inshot, photolab, ToonMe, etc.

Las fotos y video son de mi propiedad, Los separadores de

@mayvileros

, Los GIF de PEAKD y TENOR .

La traducción al inglés es cortesía de DeepL😍

En el post inserte el enlace del tema original para que también puedan disfrutarlo.

💞🥰🙏🤗🌼.
P.S: I made the editions of the photos and videos thanks to several programs that were recommended to me on the web, such as Inshot, photolab, ToonMe, etc.
The photos and video are my property, The separators of @mayvileros , The GIFs of PEAKD and TENOR .
The english translation is courtesy of DeepL😍
In the post insert the link of the original theme so you can enjoy it too.

---
---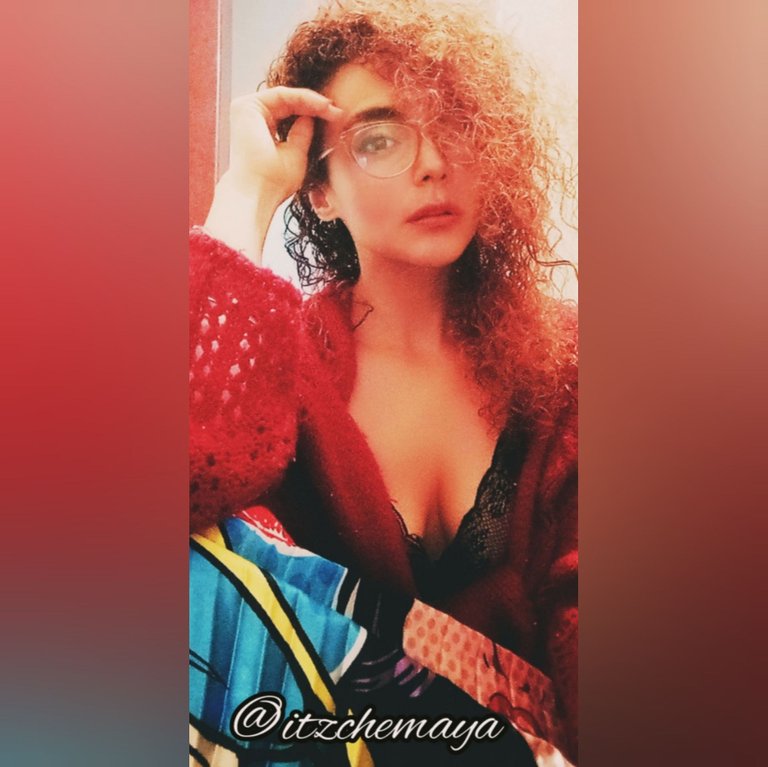 ---
▶️ 3Speak
---
---