We are KEEPING a LITTLE SECRET (Yes! We're PREGNANT)✨🍼🤰

Today, I'm 33 weeks pregnant! 🤰✨ it took us some years to conceive due to my health condition. I was diagnosed with Polycystic ovary syndrome (PCOS) last 2018. Few months after I came home back to the Philippines. The first OBGYNE told me that maybe because of the change in my routine and food intake. I didn't know I was pregnant until it was right weeks and 4 days. But, I took a two-pregnancy test and I was just like maybe it's a false alarm.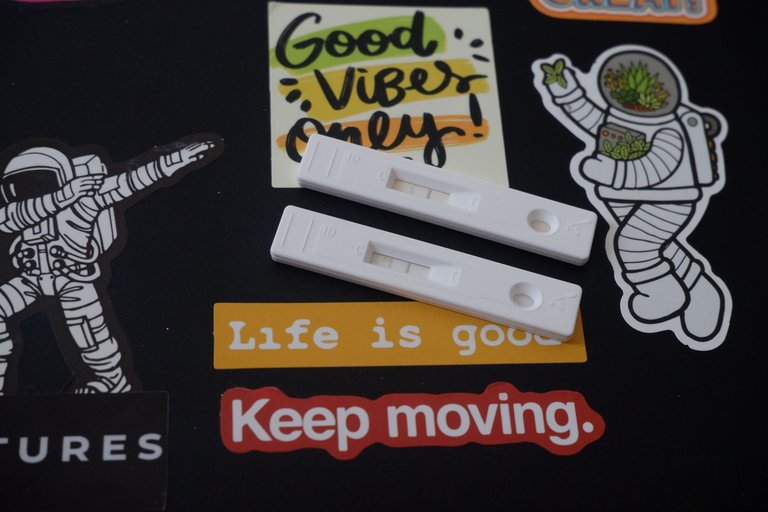 I was so unsure about myself coz I didn't feel anything like those first-trimester things that most pregnant women are experiencing. I went home to visit my family back home in Mindanao at that time. Not knowing I was two months and days pregnant already. I call the hospital and booked an appointment with any OB-GYNE that was available at that time. From some personal interviews about my last menstruation and all. She told me I'm pregnant based on my last menstruation. She told me to go and get some tests and an ultrasound quickly and be back after. And, yes it has been confirmed in the ultrasound.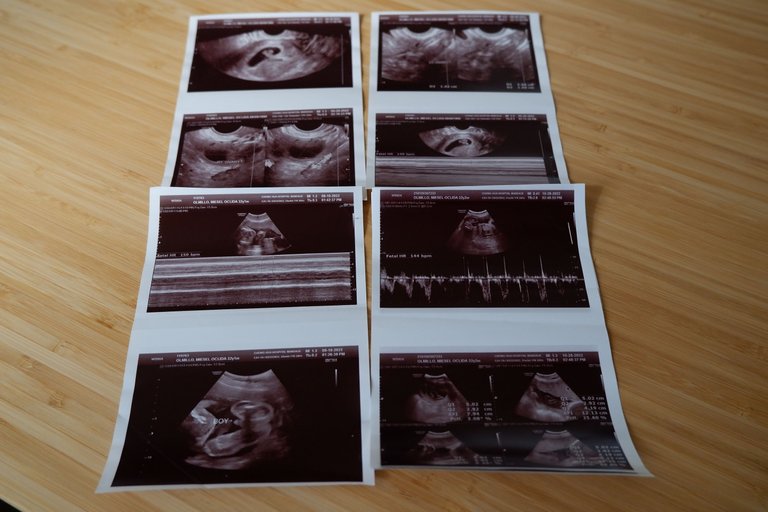 Then the OB-GYNE handed me my first baby book! 💜🤰✨ I'm officially a MOM! Woooh. The emotions and hormonal change took over as I heard it official. 🙈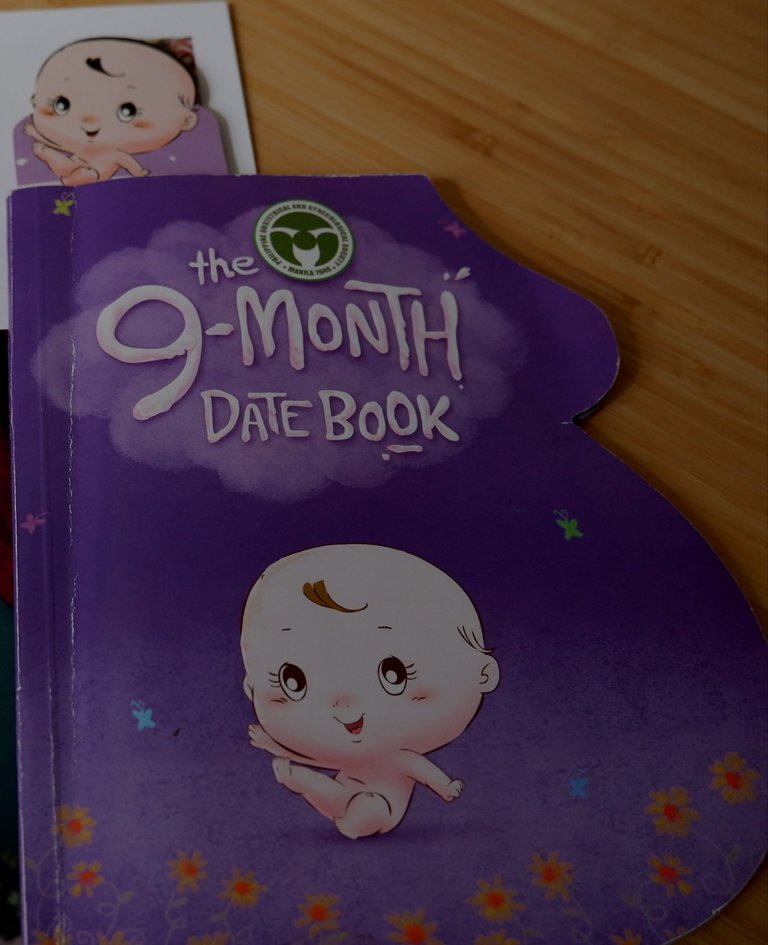 I'm two months and a few days pregnant. I was very shocked at that time although my only dream, for now, is to conceive. But, after all the years and seeking medical help for my condition that I already gave up at some point in my life. It was a big shock for me. A shock of happiness. I stayed in the hospital for almost a day and try to get all the information to sink. I was a bit worried that time too coz the next day. We are having our first international flight after the pandemic. And we are going to Bangkok for eight days. And we already planned a lot of things, like where to visit and eat. So, I believed maybe we can cancel some excursions and just stay cool and have some time together.
Arriving in Bangkok was awful. I started puking and smelling things and the food was a bit too much for me. I feel like I'm smelling lemon grass everywhere. And that sucks. 🤣 But, after all, we had a great stay even though we only do some sightseeing and some walking around the park with fewer people around.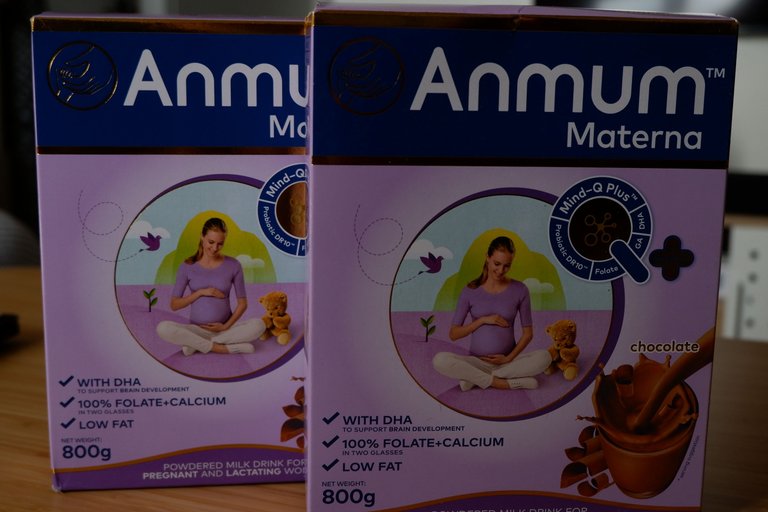 Started taking some Momma MILK 😹🥛💜🤰
My partner and I were so overwhelmed by this new chapter of our lives. It's life-changing. After six years of being together. Finally! We're having a BABY! ✨ My first and second trimester was tough. I can't even eat chocolate 🍫, anything that's chocolate from candies, to ice cream and not even cola. I start puking and lose some weight along the way. It was tough! Hard. Luckily, the boiled banana (Saba) and some boiled sweet potatoes come to the rescue. The only food I'm having every day for months. Aside from fresh fruits.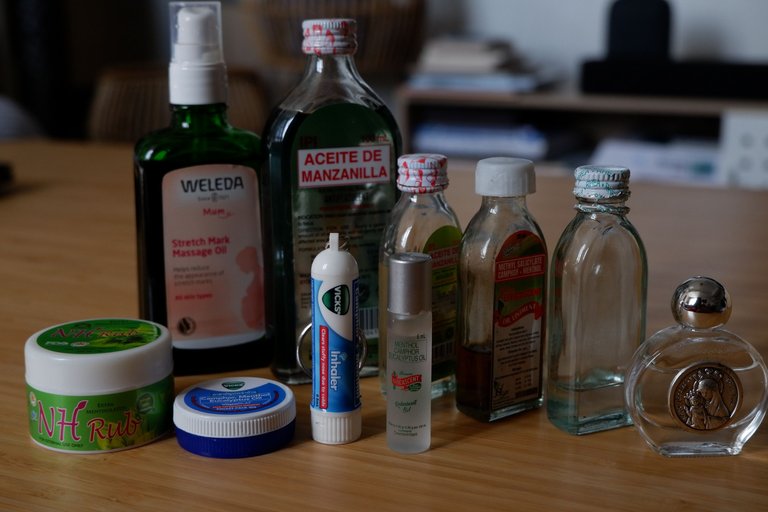 Then, this oil and other ointment is a lifesaver during my back pain and puking episodes. 😹🤗🤰
We just found out our little Pokémon gender when I was 10 weeks pregnant.
We undergo a NIPT test which is not a kinda thing in the Philippines. Coz hospital either private or public doesn't have this thing yet. So, our OB-GYNE handed us over to a private company called CORD LIFE. They were able to cater for our request to do some screening on the embryo. The process was taking a blood sample from the mother (one tube) and will be sending it to their headquarters in Seoul, South Korea to be examined by their specialist who will be able to determine whether the baby has this abnormality, syndrome and so on. It took like 15 days for the results. And it was quite expensive. Very expensive. In Europe, most of these tests were free. But, it's all worth it. Worth it to know that the baby is doing well and known its gender earlier.
And yes! IT'S A BOY! Wohooo! A BOY 👶🏻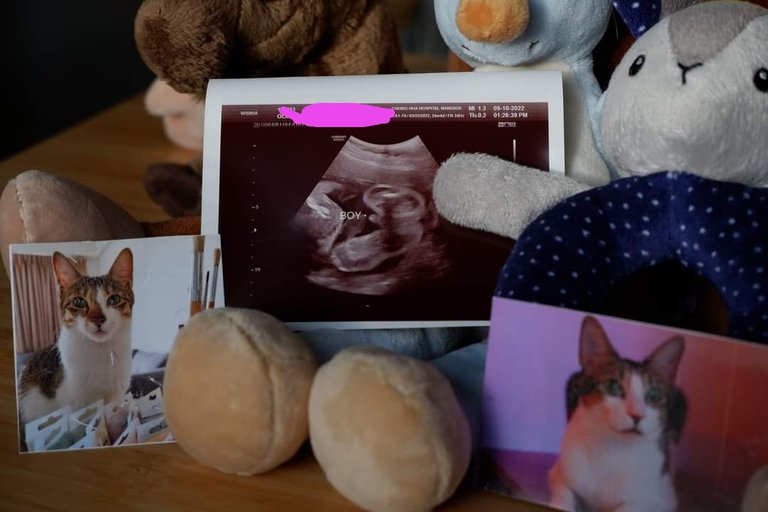 Then, I was diagnosed with gestational diabetes. Since I have a history of PCOS. So, I'm a candidate for having it on my third-trimester journey.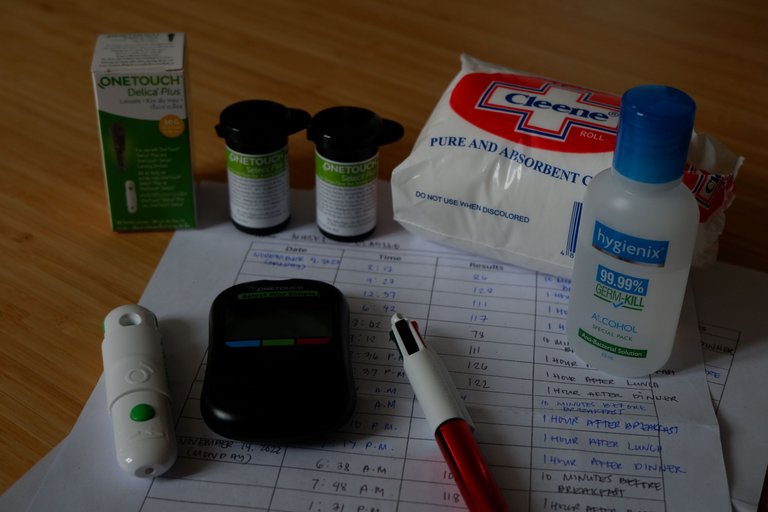 I need to go for some diabetic sessions with some specialists, a dietitian and an endocrinologist. Everyone was very helpful. But, checking and pointing the needle almost every day four times a day is a different story. I need to check my sugar level 10 minutes before breakfast, and an hour after breakfast, lunch and dinner. It was hard. When I have to cut down some carbs in my meal. Switching my Mom milk to Diabetes milk called Glucerna. It's tough on my side as the baby grows and the food that I need. I can't just eat whatever I want or crave. I have to think it twice. For me, for the baby. But super grateful for all the help from my dietitian, diabetic nurse, OB GYNE and endocrinologist. They help me a lot through this journey. Couldn't make it through and control my urges without their HELP. And of course to my partner who never gets tired of helping me out emotionally.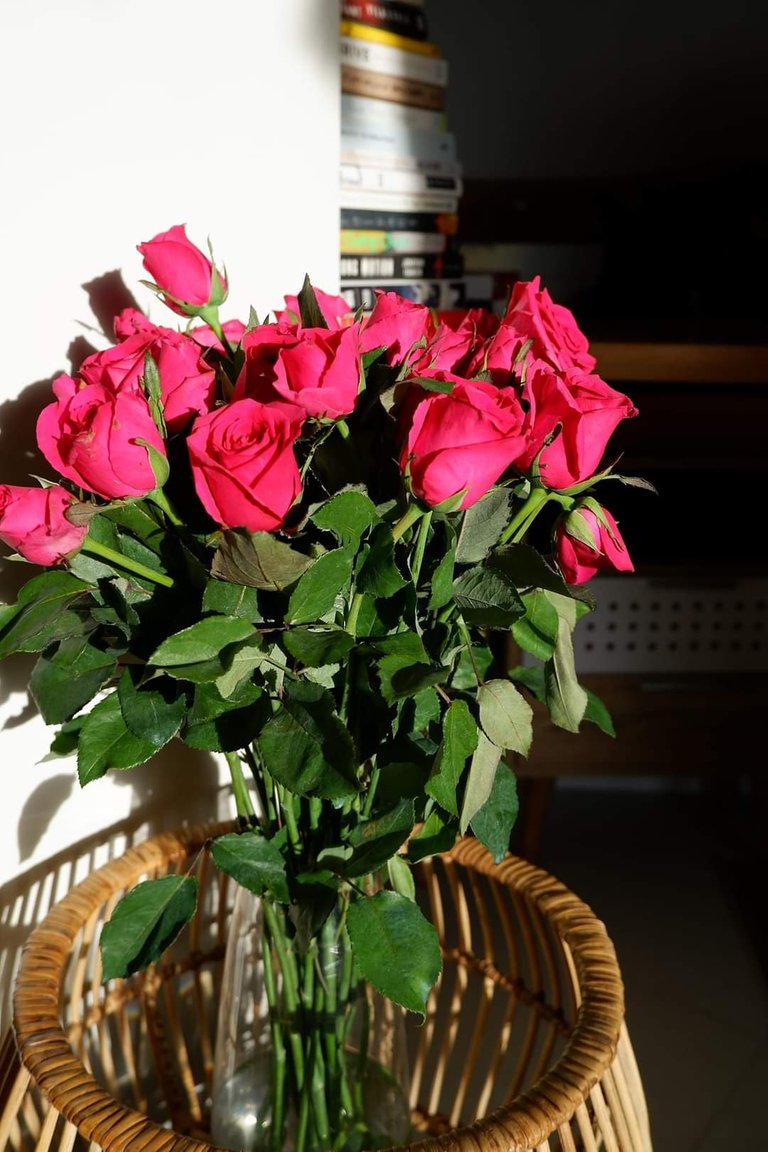 Can I just get pregnant all the time so I will have flowers from time to time? Lol 😆
It's so funny that our first baby purchased a crib from IKEA. Not any single clothes. Not any single baby thingy but a CRIB. Because why not? And the cats love it so much. They mostly sleep there every night like a baby.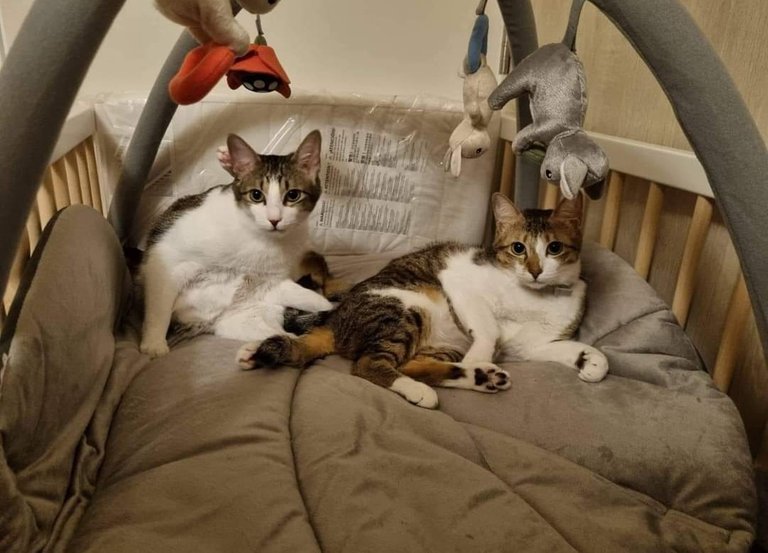 Sleeping like a boss! 😹👶🏻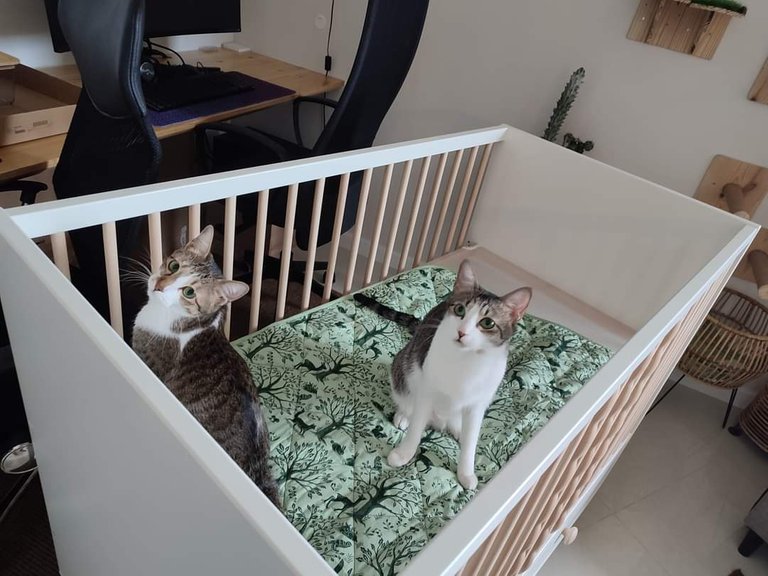 And owning it like it's actually for them. Lol 🤣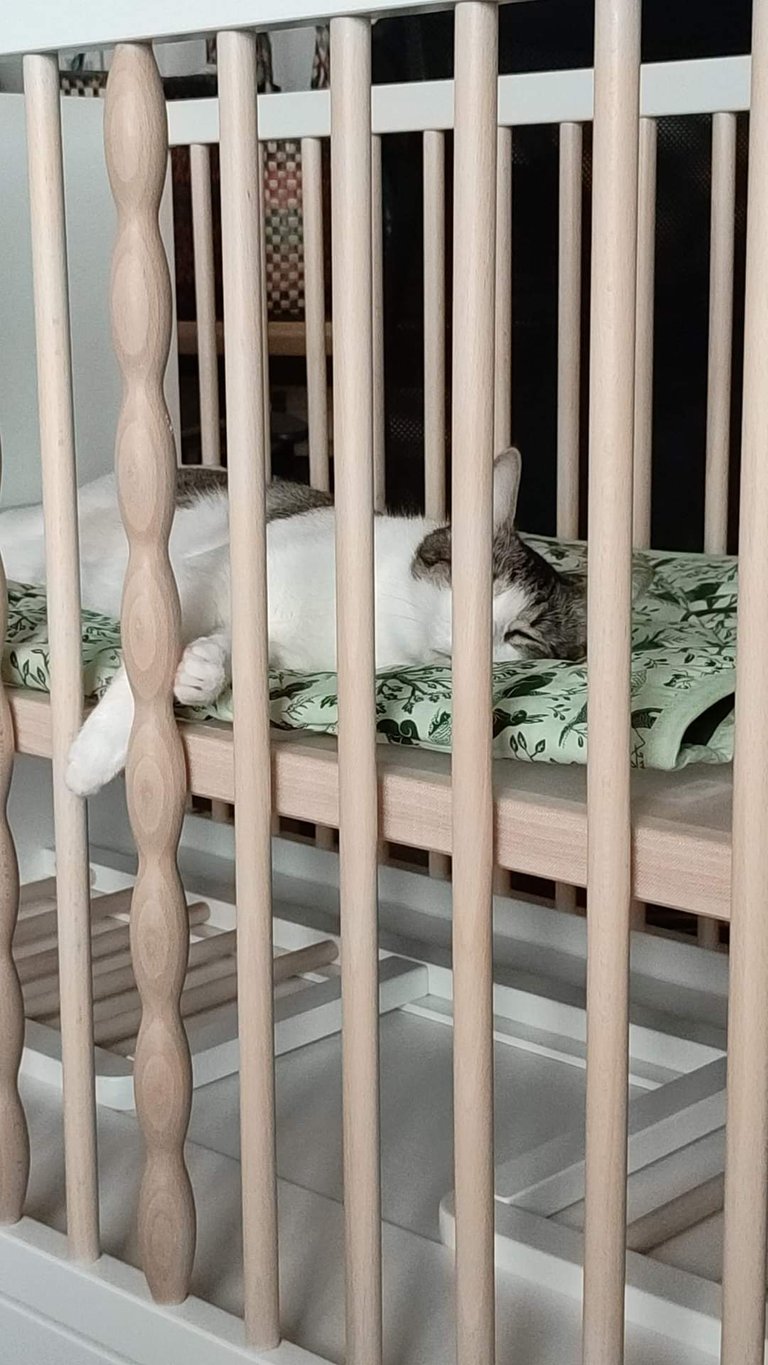 Look how Jeepjeep comfortably sleeps like a baby 😹
Then, we got some book presents, some baby stuff from Sween from our family. We are so lucky to have a family that supports us on this journey even though they are far away.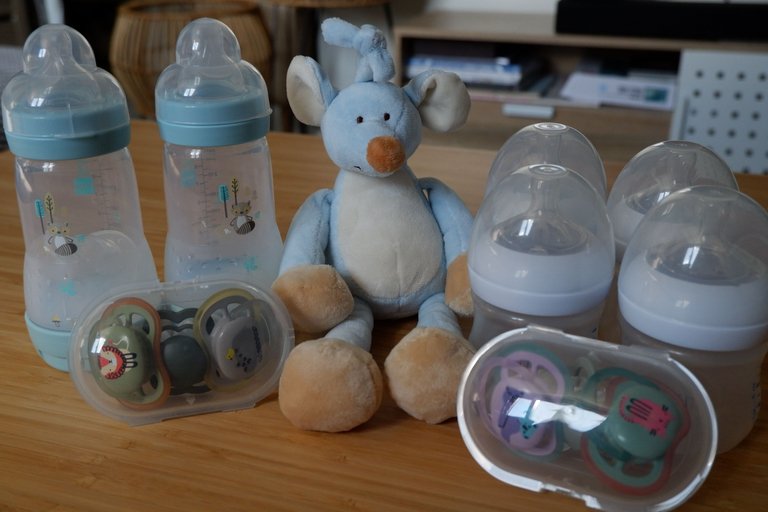 From milk bottles 🥛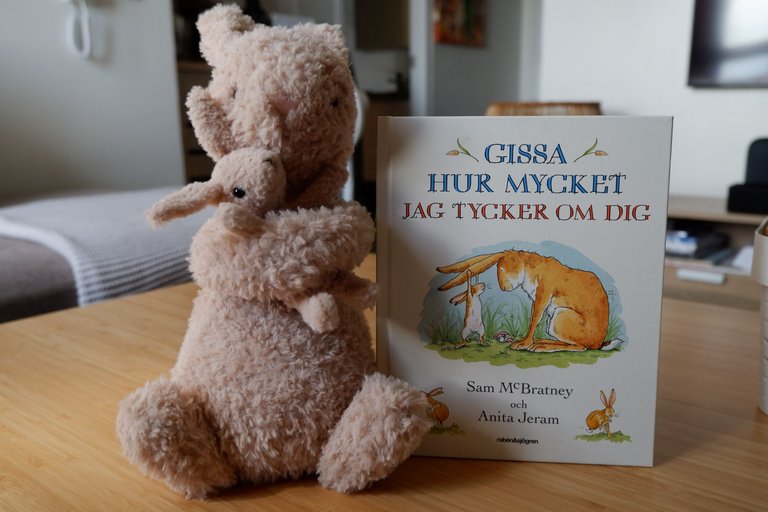 Books and toys and more 🤰✨👶🏻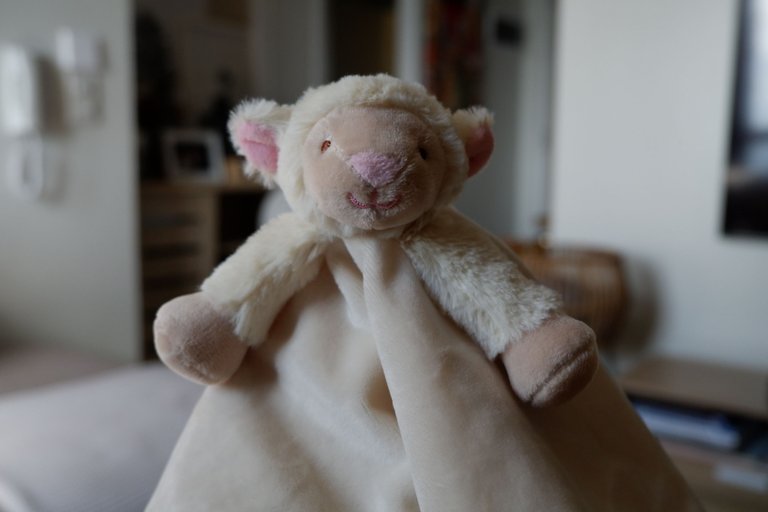 My partner is Swedish. Full-blooded Abba Dancing Queen. 😹 An IKEA whatever! 😹, the family sent us some Swedish books to learn so when the baby will grow up he's already familiar with some basic words from his father's language.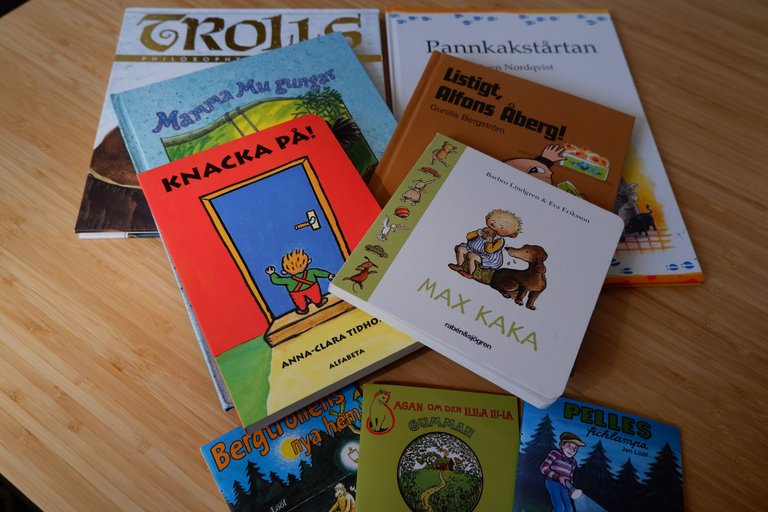 I'm pretty nervous about this whole journey as a first-time Mom. I've been counting weeks, and days and waited patiently to have this journey over soon.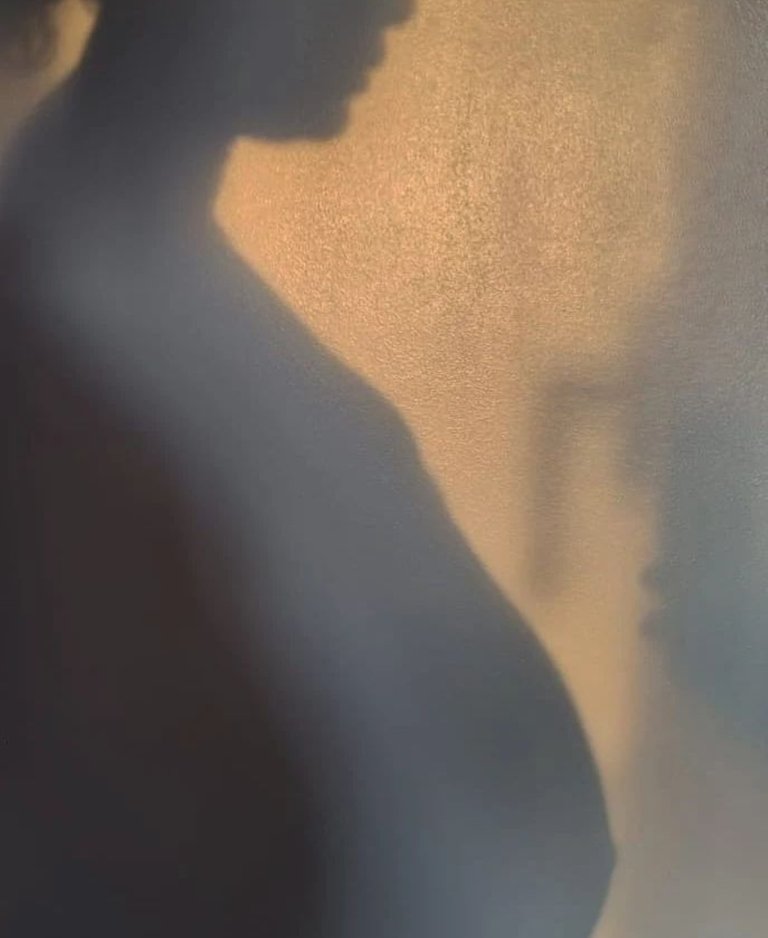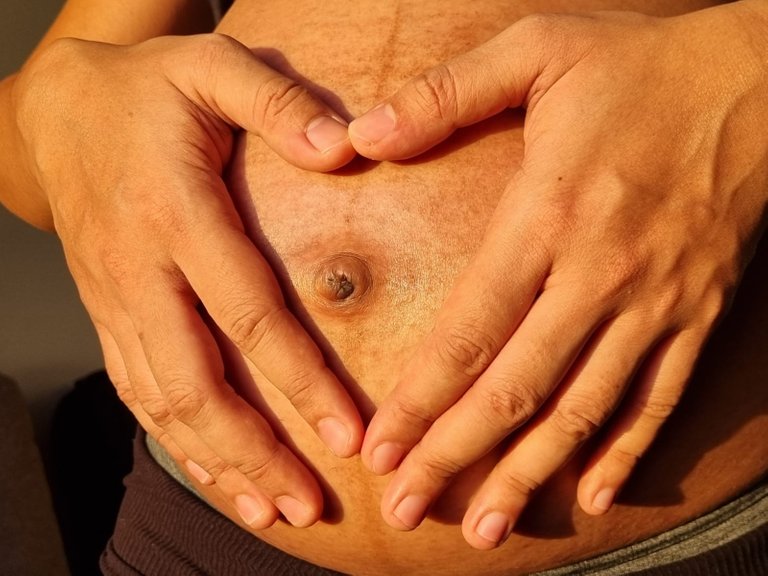 And we cannot wait to see this little Pokémon take over our daily lives so soon. 😹✨ I know that he's already been LOVED.
---
---