Friend's Grandmother - A Farewell Sketch Portrait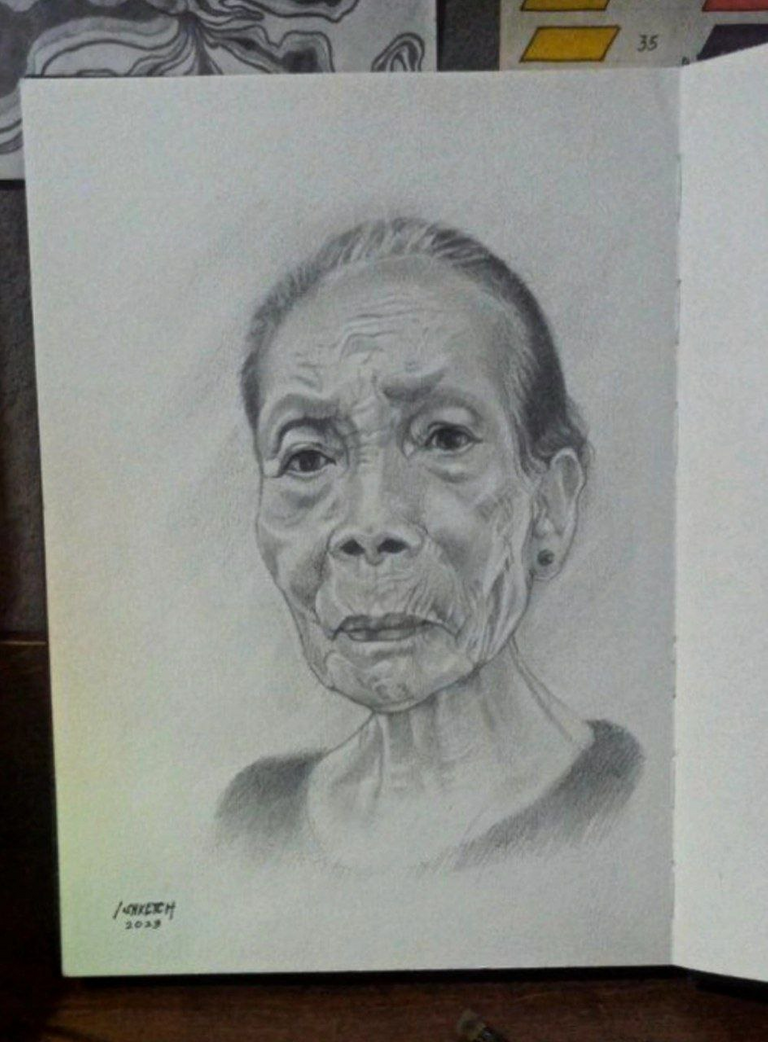 (Original Art)
Hello, and good day to everyone. It's me again Ish for another art blog, but this time it's not about my Tradigital Art Series, and if you are not familiar with my art series you can check my recent blog on its 4th Art Piece, here: Azuka - The Wild Fox.
STORY ABOUT THE ART
Last July 29 my friend's grandmother died because of pancreatic carcinoma, specifically Pancreatic Cancer. I messaged him around 1 AM of July 30 to check on him and to send my condolences. We talked for about 30 minutes about life and death, and our regrets when losing someone we loved, and then he told me that he wanted me to make a portrait of his grandmother and he would pay but, to be honest, I didn't want to charge him for the portrait but, I also need the money to give some support for my younger brother who's going to college, liked for allowance or for transportation. I didn't give any price for my talent fee I just told him to give the money to my youngest brother if he already had the budget.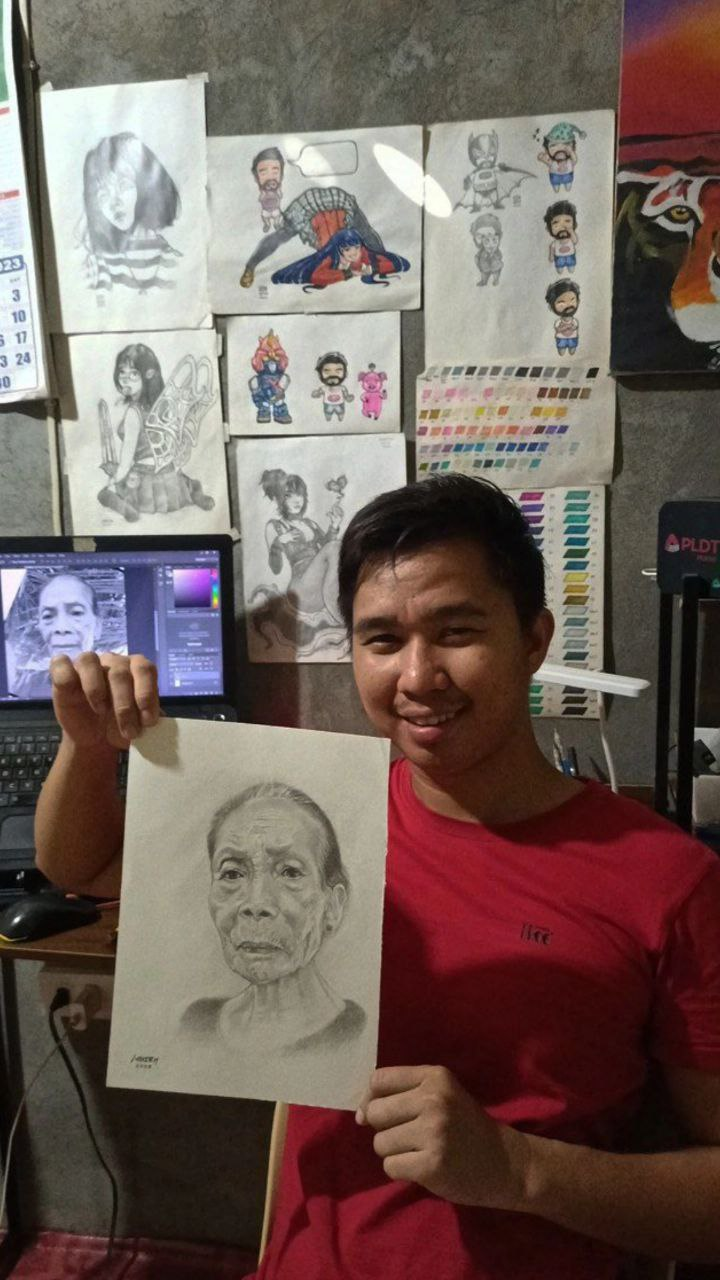 Actually, I just finished the sketch portrait earlier today and I messaged my friend that if he is free today he can now get the artwork. After a couple of minutes, he came and I took a picture of him holding the artwork, even though I knew that my work was not that perfect or the same as the reference he was happy and satisfied with my artwork.
WORK IN PROGRESS
•Shapes, Anatomy, and Line Art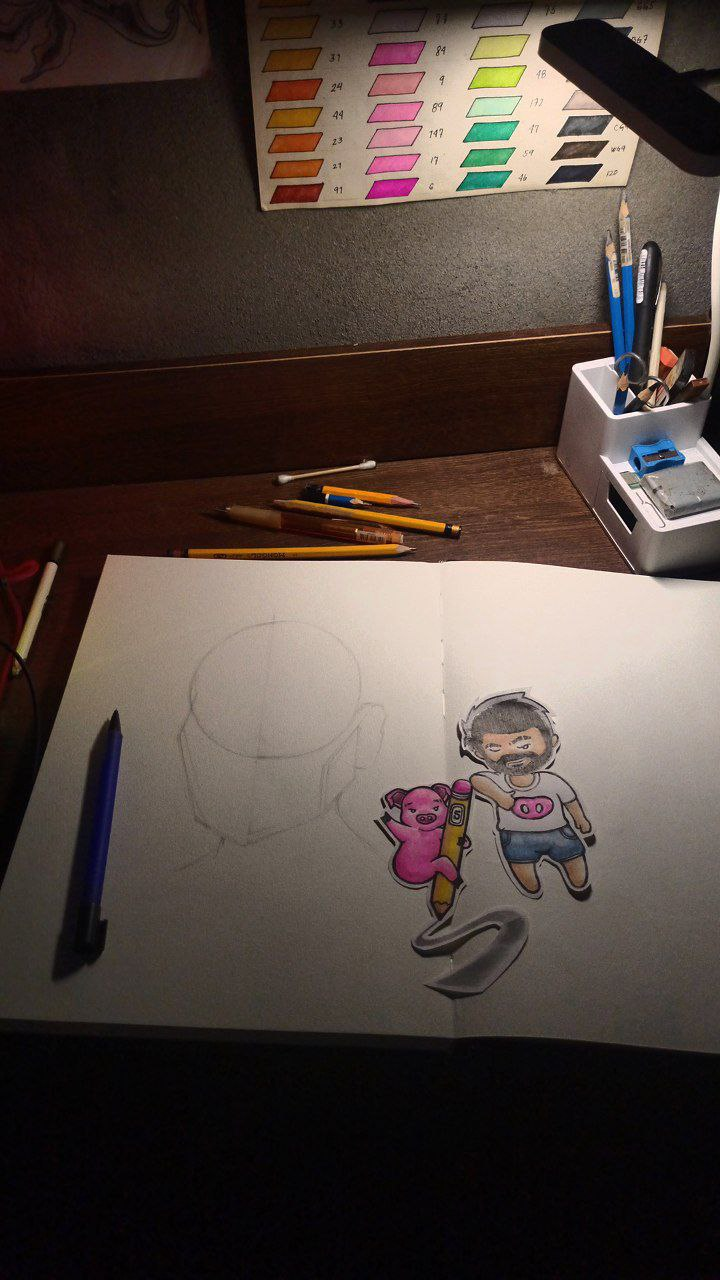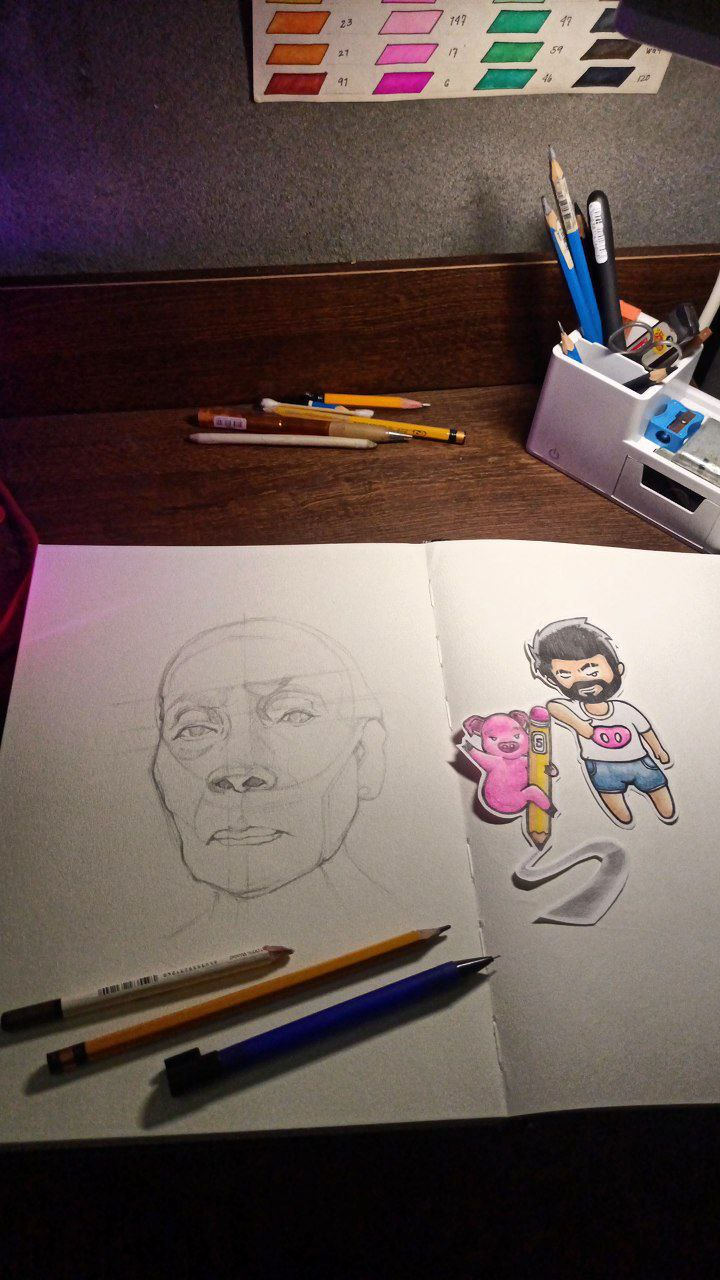 •Detailing and Shading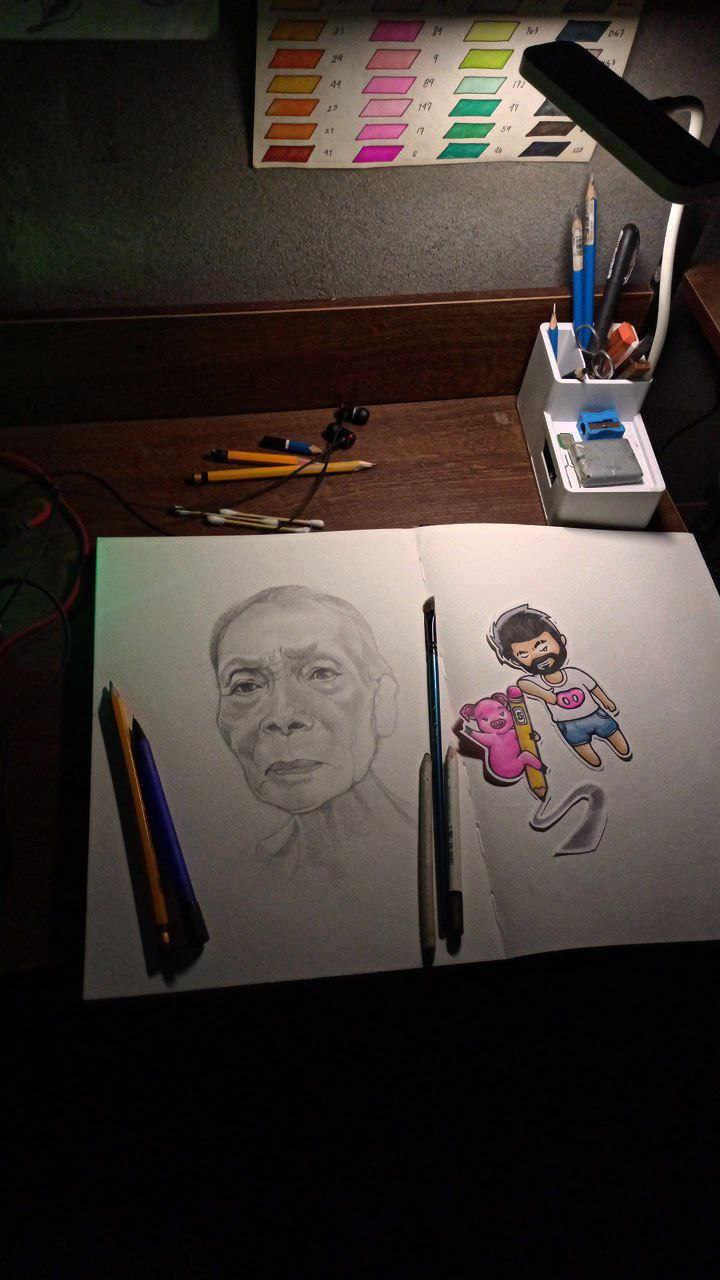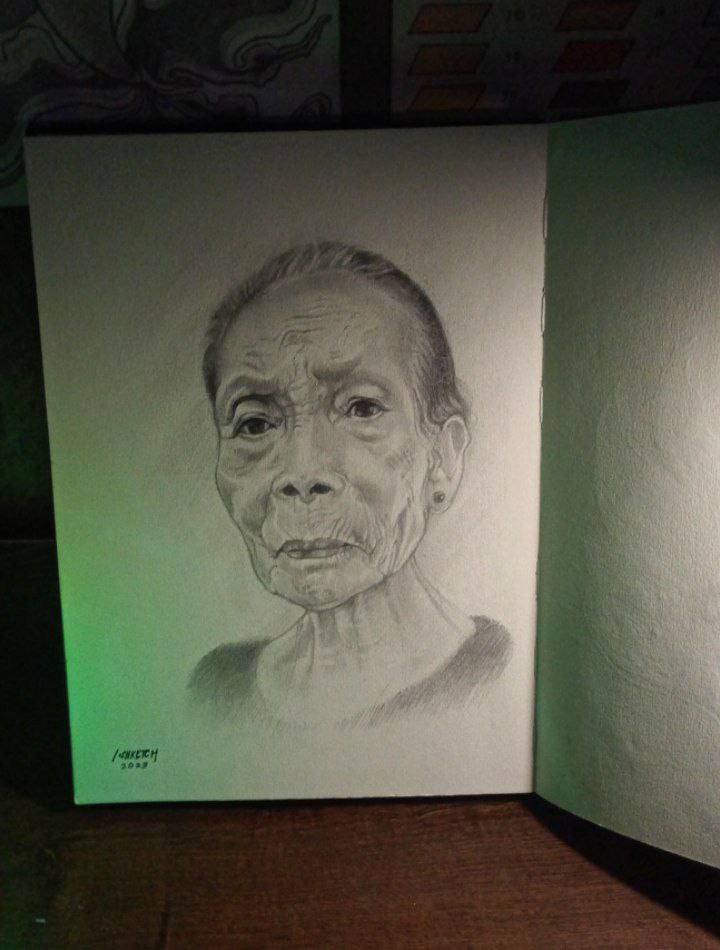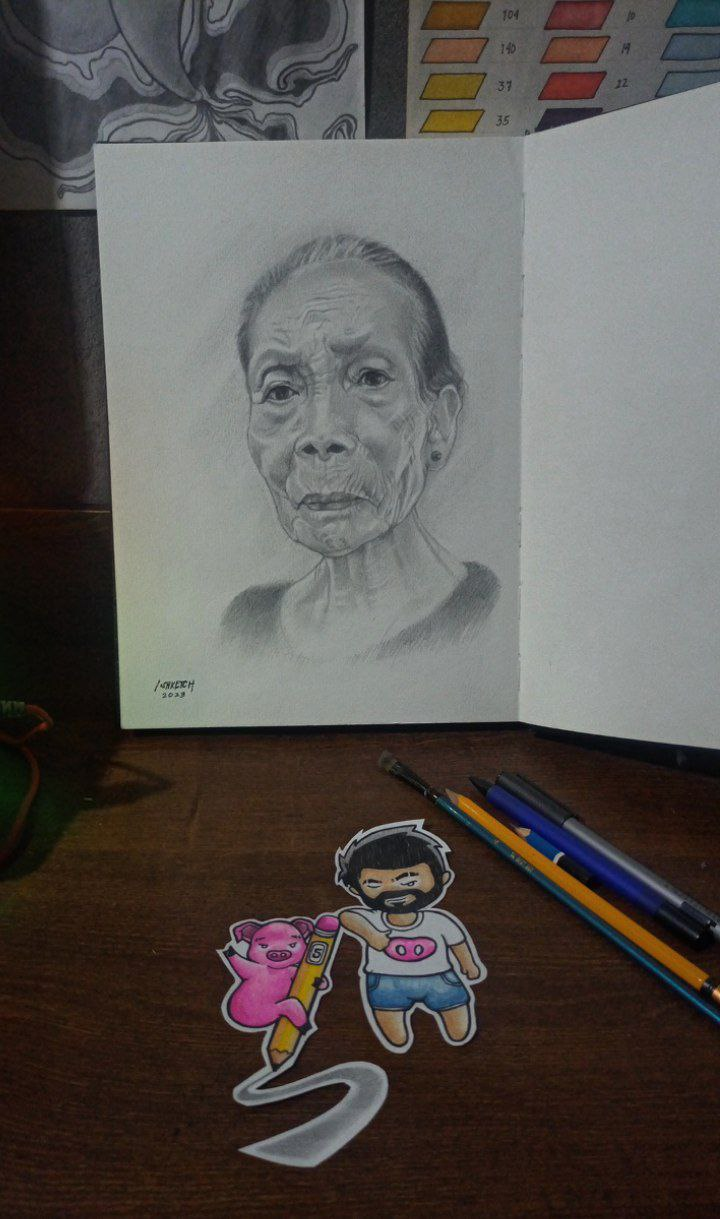 TRIVIA
To be honest with you guys, I really don't want to take this commission because I don't have practice and it's been a long time since I drew a human face, the last time I sketched a human face was last February this year it was a birthday gift for my friend and it's still on WIP (Working in Progress). So yeah I took this commission or project because I needed the money badly to support my youngest brother's school allowance. And remember the two sketchbooks that I bought are for this commission and future commissions too, by the way, this is my first commission for this year. Again if you saw or read my previous blogs two weeks ago when I just got back here at Hive that was the time that my artist side came back and I just want to draw and will never abandon art. PERIODT!
ENDING MESSAGE
My ending message will be to cherish the time with your loved ones because we only live once and always do check on those people who always check on you when you are struggling.
If you have issues with your friends tell them not other people if you are really his or her friend, love not hate, peace not war.
Stay humble, Stay kind, Be yourself, and Be real.
So yeah I think that's it for today's art blog and see you on the next one.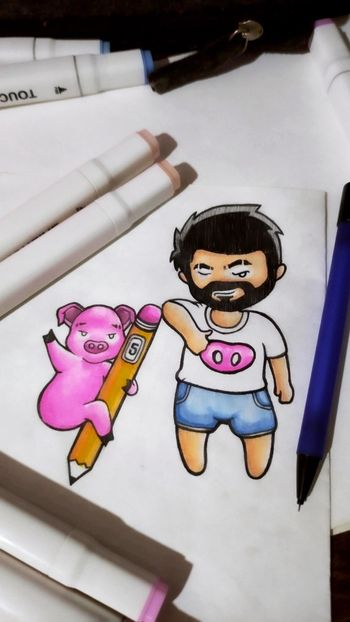 PEACE OUT
---
---