Mie Pecal: One of Indonesian Food From Mobie Food Vendors
---
---
Hello everyone and ASEAN Hive Community, how are you all? I hope we are all always healthy and happy, because in a healthy body there is a healthy soul. Mental health is just as important as physical health. A healthy mentality allows us to do social interactions well, and live life safely and calmly. Let's keep the mind healthy, and try to always be happy.
There are many reasons to always be happy if you live in Indonesia, one of which is the existence of mobile food vendors. Like in the afternoon, I got delicious food sold by a mobile food vendor that passed by my house, namely Mie Pical with Bakwan.
---
---
Mie Pecal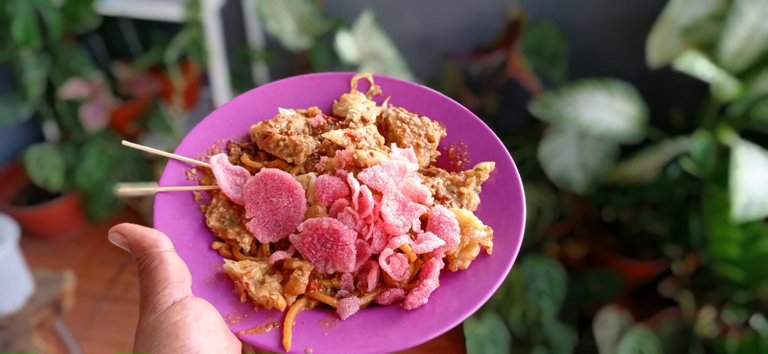 Mie Pecal is one of the Indonesian foods that is liked by many people. This food is the development of Pecal, which is a kind of Indonesian salad with peanut sauce but uses noodles. Possibly, this "pecal noodle" was created because many Indonesians are not full if they only eat pecal, then the pecal seller adds noodles to make it more filling so that it becomes a food called mie pecal.
I don't really like pecals but I really like pecal noodles. Usually, I order mie pecal without vegetables but replaced with bakwan (Indonesian fried food). The reason, I don't like vegetables (perhaps, that's why my body became fat). Mie pecal can not only be found at food vendors but also become one of the menus when there are celebrations or big events such as thanksgiving, family reunions, social gathering, or parties. That's because this food has cheap basic ingredients, tastes good, and can be eaten by everyone (except those who don't like peanut sauce).
---
---
Mobile Food Vendors
In Indonesia, there are many types of food that are sold by walking around. Food vendors will pass through residential streets and usually have a specific characteristic and time for each meal. The food sold is all authentic Indonesian food or snacks, such as meatballs, satay padang, fruit salad, bread, and also pecals.
Every mobile food vendor has a characteristic or branding in selling, one of which is by making sounds, such as the sound of a bowl being hit with a spoon or the sound of a trumpet. They sell their food using carts, or motorbikes to facilitate their mobility.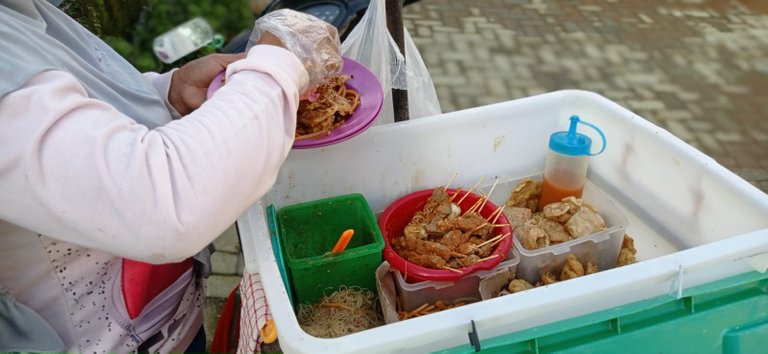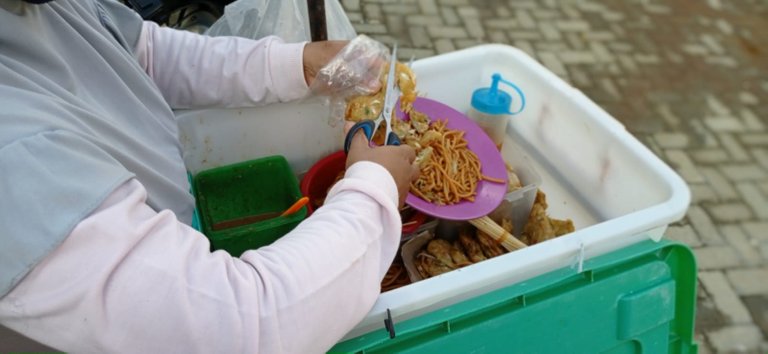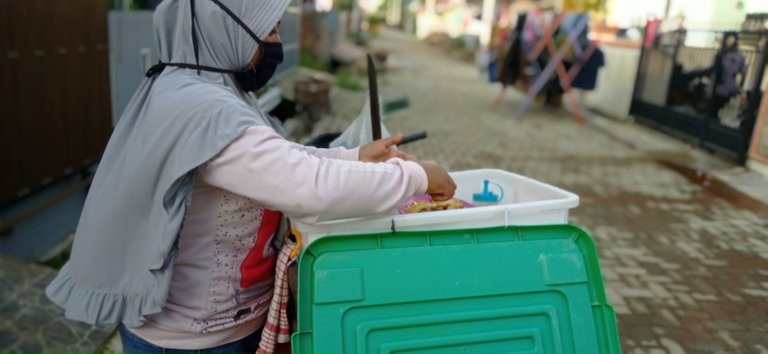 The uniqueness of mobile food vendors is that they prepare all the ingredients needed in their vehicles. The serving of food is done quickly, because the food seller just mixes the ingredients needed, there is no need to do the cooking process again. So, we as buyers don't need to spend a long time.
Fyi, because they sell food directly to the front of the house. We can use our containers or plates directly as a place for food. I often do this in order to get a larger portion of food. Don't be afraid of the price, because all the food they sell is cheap and definitely affordable.
This type of business is not only carried out by men, but is often also carried out by women such as pecal noodle sellers who pass by on the street in front of my house. These women work to support their families' opinions. However, there are many cases where women choose to become mobile food vendors because they are victims of divorce. As a result, they have to find income to support themselves, although legally divorced women must still get money from their husbands, but in fact this rarely happens, due to weak law enforcement.
Do you have mobile food vendors at your place? What foods are sold? let's share your story in the comments column. Thank you.
---
---
---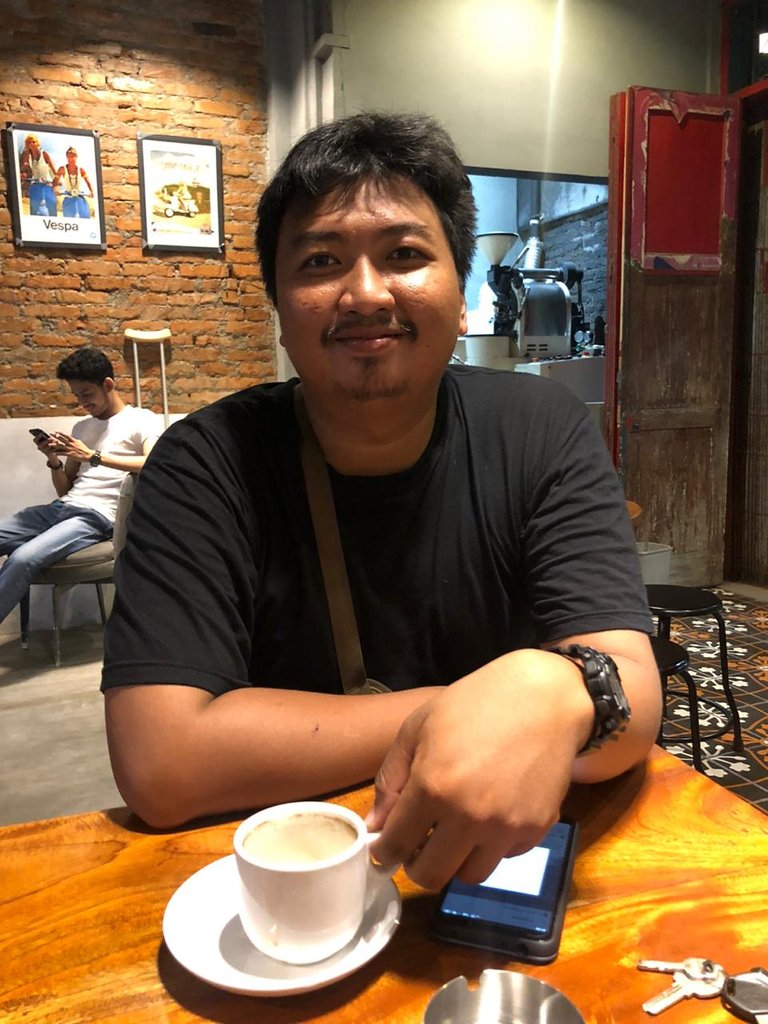 About Author

Call me Isdarmady, because I have a full name that is very long, namely Isdarmady Syahputra Ritonga. I am a head of the family who work as Farmers Vegetables Hydroponic and Consultant Hydroponics, sometimes I also sell coffee from various regions in Indonesia.
I have expertise dispensing coffee with a variety of techniques and tools brewing, because I have the desire to make a coffee shop with hydroponics as centerpieces. Help me realize that dream.
Thanks for read, vote, re-blog and support me in Hive. Maybe god will reward the kindness, let's success together.

---
---