Macrophotography Of Henosepilachna
Hello friends ......
On this occasion I will share a photo of a Caterpillar insect that I found in the forest, when I was looking for content to share on the hive blog platform.
Today I want to share macro photography with all my friends in this beloved community. When I was looking for an object as usual to share on the hive platform, I found a ladybug type insect that was doing mating on the leaves of a tree, this ladybug type insect did not pay attention to the movement around it, even my presence did not prevent them from making love.
I immediately took out the macro lens and attached it to the smartphone to capture this precious moment through photos, because of the conditions for these insects to mate, I became more flexible to take several photos from different angles. This is a particular satisfaction for me, because usually I have to work hard to chase insects from one place to another.
After successfully documenting it through photos, I finally searched for the Latin name of this insect through a google search, and I found that this insect was named Henosepilachna. This is a potato ladybug with black spots on the shell and it's a rare moment I get.
Here are some photos that I want to share with friends in the fascinating insects community.
---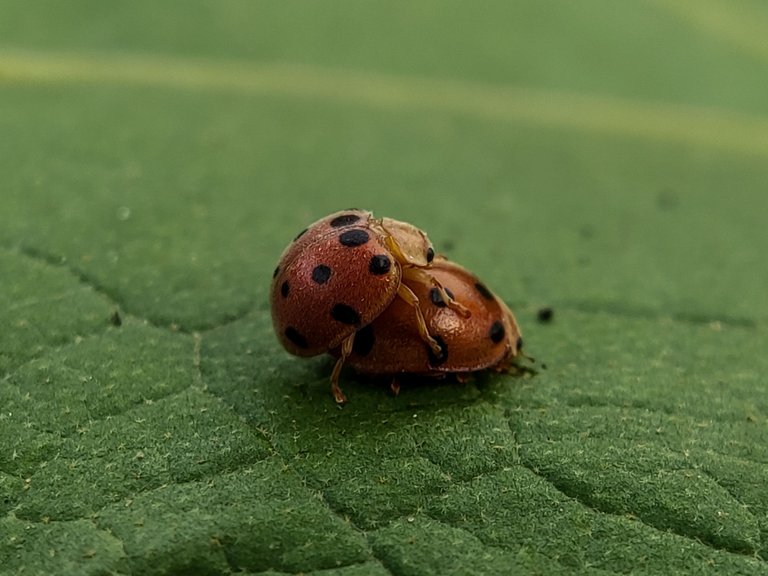 ---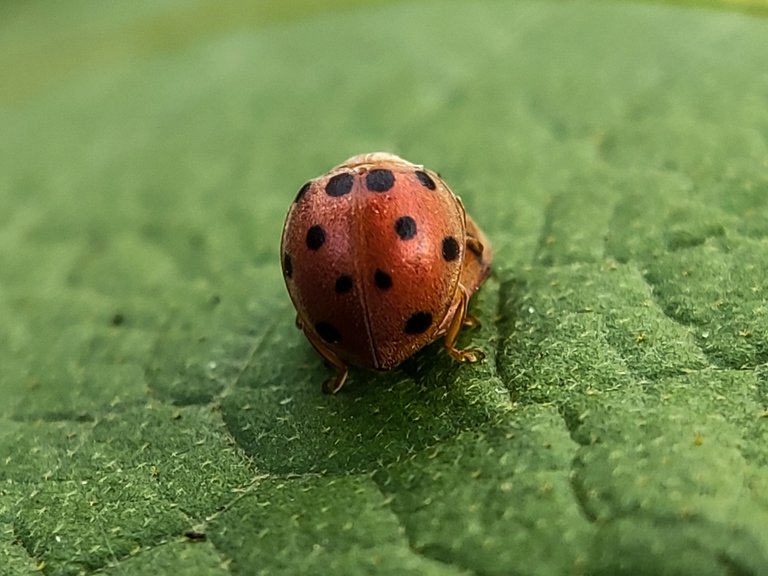 ---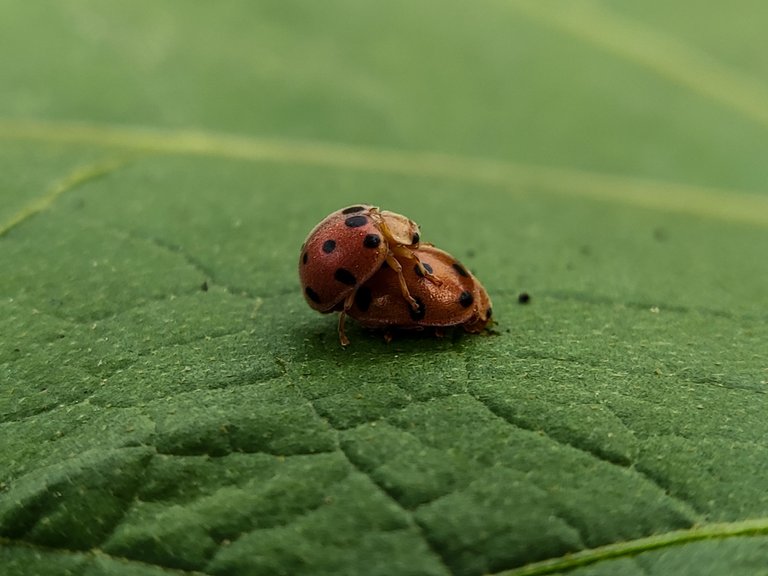 ---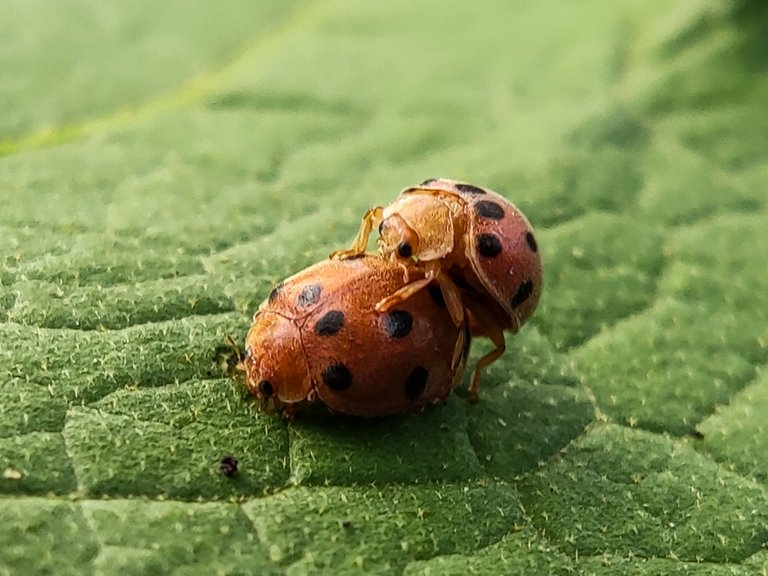 ---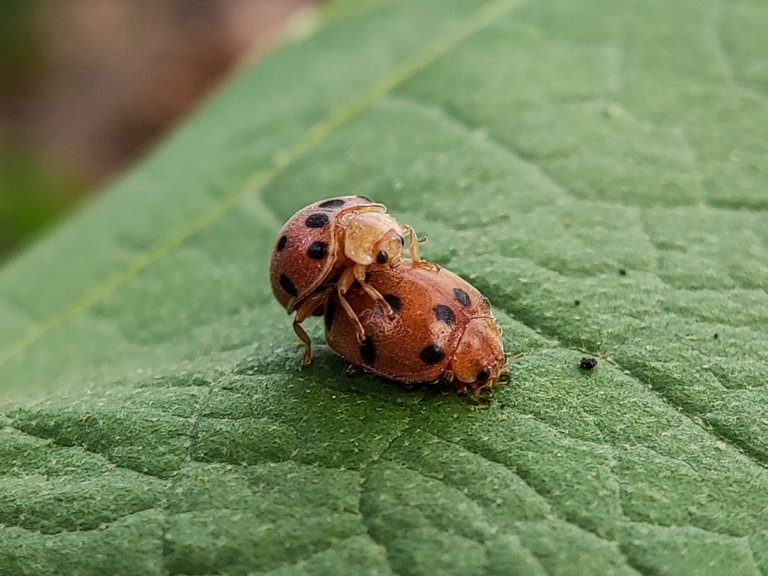 ---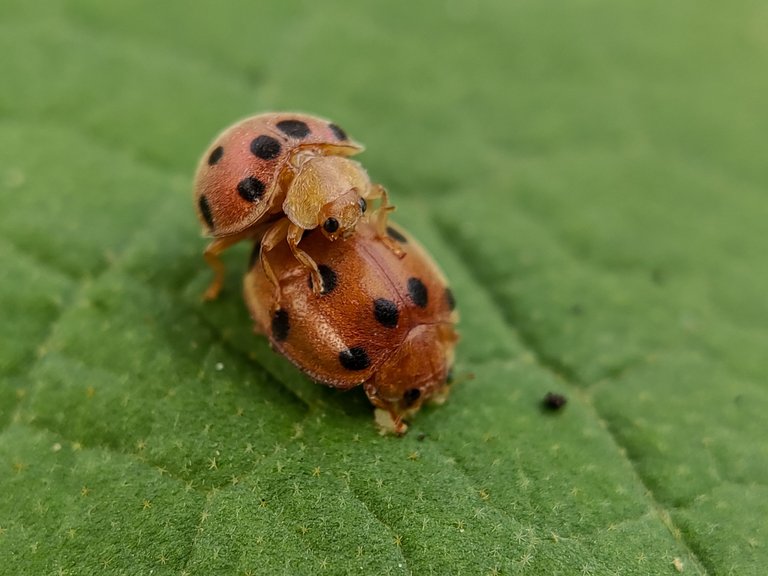 ---
INFORMATION
| Fotografi | Henosepilachna |
| --- | --- |
| Lokasi | Aceh - Lhokseumawe |
| Kamera | poco f3 |
| Fotografer | @iq-bal |
---
---