Winter Again – In April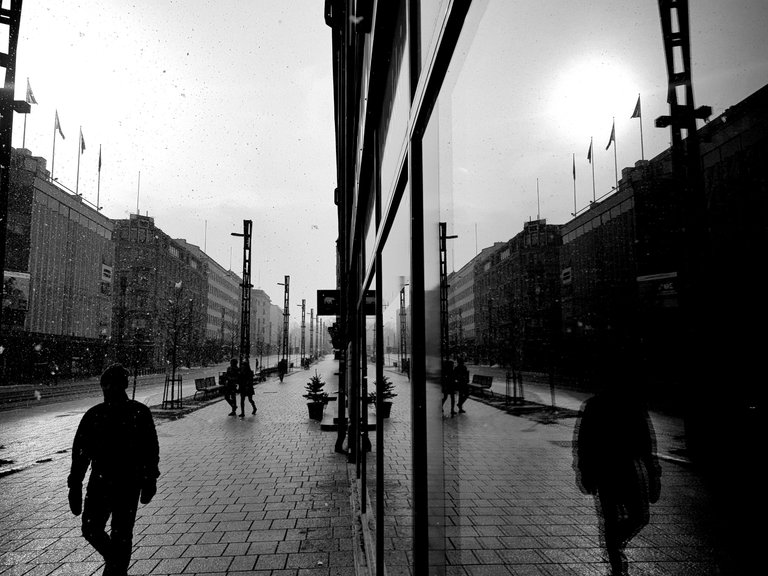 April in Finland. Couple of weeks ago it was 10°C and really warm but now... 0°C and below that at night.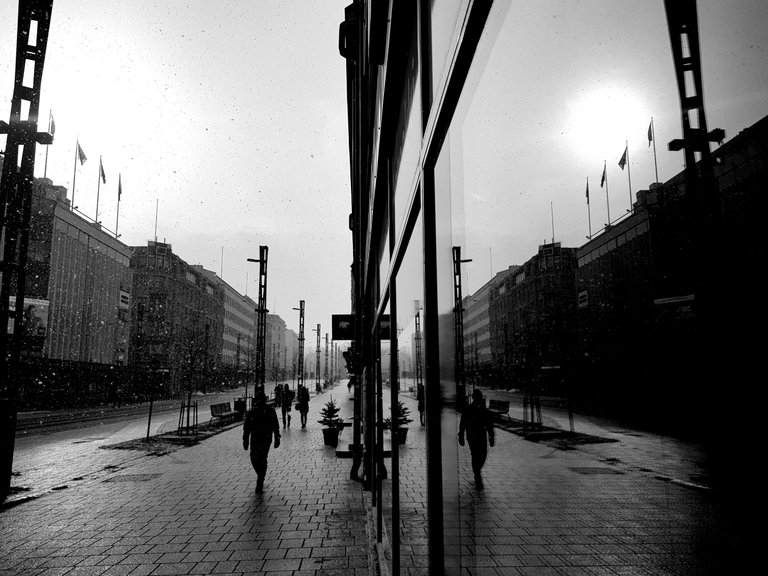 Sun and snow, temperature near 0 so it's mainly slush and sleet than snow, but looks pretty snowy in photos so winter it is.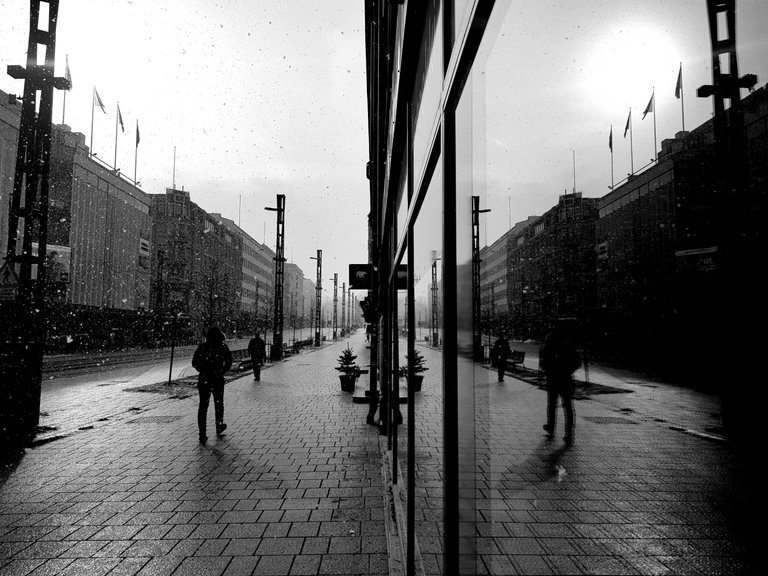 As you can see I found an inspiring window and reflection.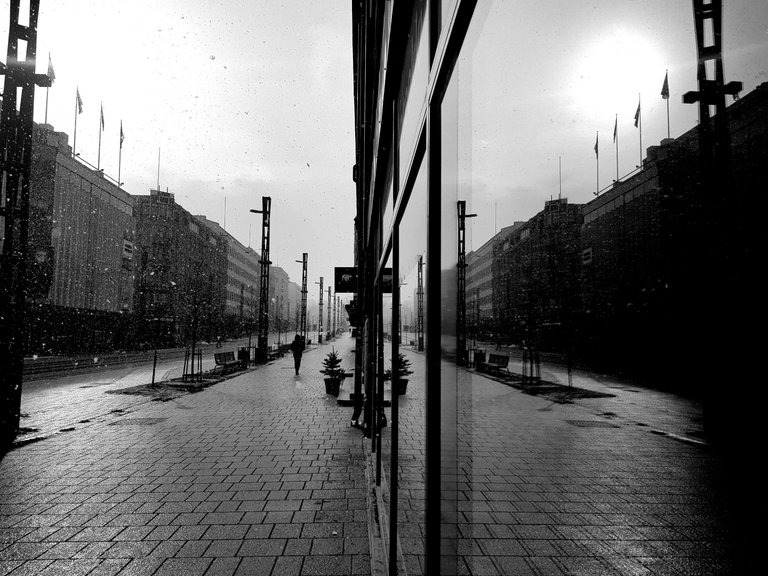 I was thinking that wouldn't it be cool to just step in to that mirror world but I don't know what would happen when I'd meet the mirror me. Would we be like: "Yeah, let's go and do some neat pranks" or would the matter in me and mirror me just collide and explode and form a tiny black hole which, as you know the nature of black holes, wouldn't be that tiny because that long because it would suck everything in and become larger and larger and would it affect only in the mirror world so that no-one anywhere would never see their reflection in a mirror or glass or on a calm pond surface or would it ultimately suck in the whole world starting from here, Tampere and you all there, on the other side of the world would be like: "Oh fuck what Insane did, we have like 30 seconds to..."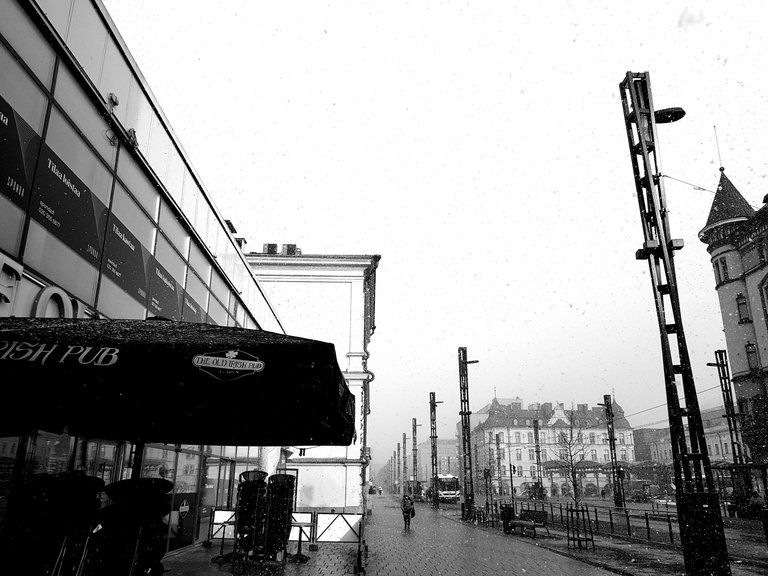 Aaaaaanyway... see that --> ish pub. Kind of a pub that is. It also could be Pish pub. I don't know what pish is, do you? Either way looks like a great pubish pub.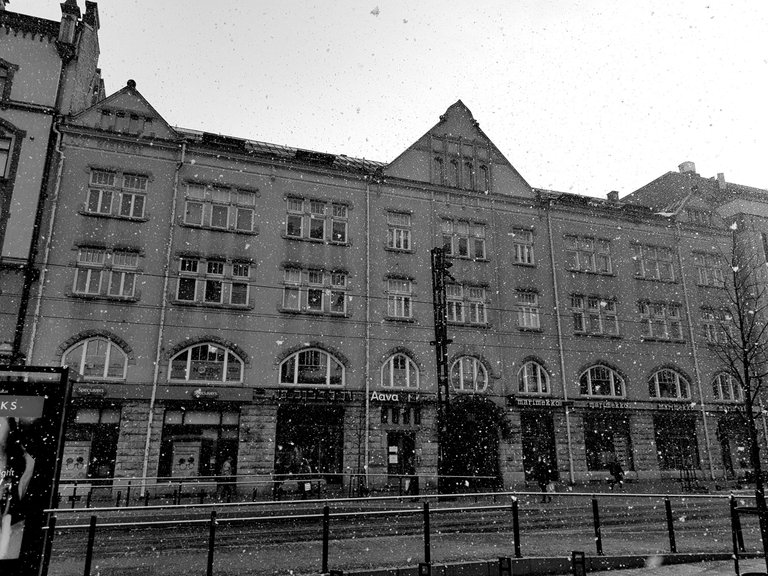 So many white pixels in this photo. Or is it white noise? Then again it might also be snow.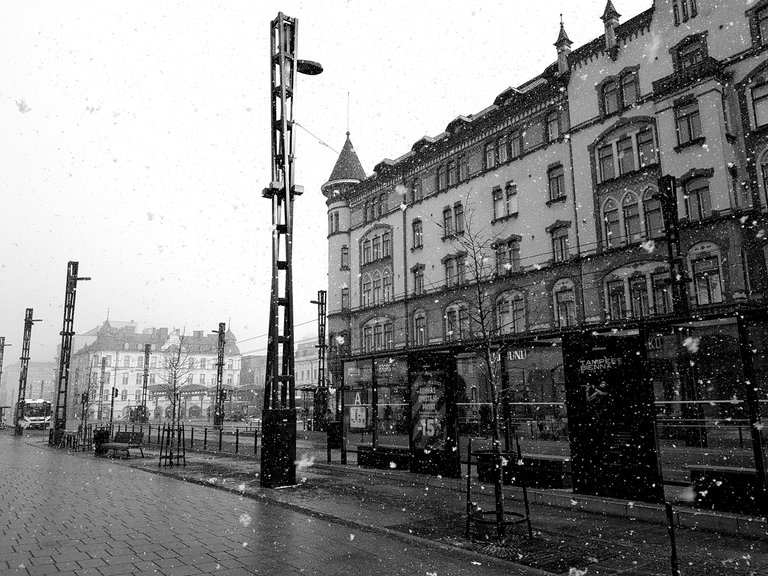 I'm out of things to say about the snow in Finland. I only have one thing more.
It's this:
Fuck Putin.
https://twitter.com/uamemesforces/status/1510687680421576707
---
---