India Leo Weekly Contest - 100 LEO UP For Grabs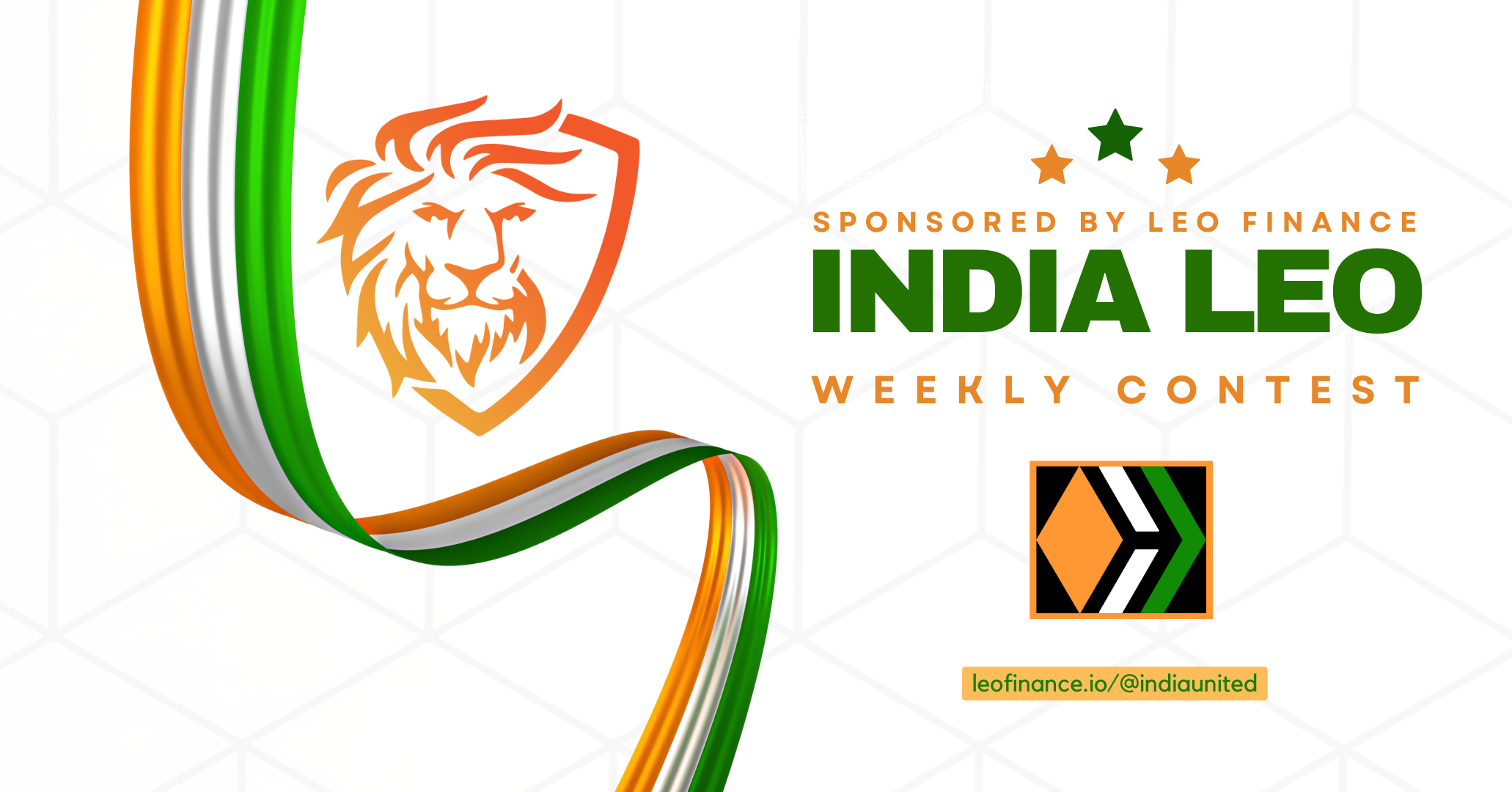 ---
Hello Everyone,
Welcome to the first contest for the @indiaunited community on Hive in collaboration with @leogrowth from Leo Finance. Every Monday we will launch a new contest like this one with all the guidelines. Looking forward to active participation from all the members of the community.
REWARDS
100 LEO up for grabs to top 3 entries sponsored by the @leofinance team:
First: 50 LEO
Second: 30 LEO
Third: 20 LEO
Apart from liquid rewards, occasional upvotes to high-quality content will be given and a lot of love from the LeoFinance community members.
---
THIS WEEK'S TOPIC
The Current State Of Crypto In India
---
TO DO
Choose a title as per the topic and publish a blog via leofinance.io. It's up to you! You can even use the same title as the topic but there are extra marks for creativity
Since it's the first time we are hosting the contest, I will explain a little more about what you can do. You can talk about India's crypto journey so far, what's happening in the crypto sector right now, and predict the future. Or provide your views about the current regulatory framework and list down its pros/cons. Or criticize (or not) the government policies on taxation on Crypto. What are its impacts on the future of web3 in India? Or what can we do differently to support more innovation? You can also take a news article or blog related to the topic from famous publishing houses like Coindesk or Cointelegraph and dissect it piece by piece. These are just ideas, you can basically write about anything you feel like. Just keep the topic in mind.
MANDATORY GUIDELINES
Use #india as one of the tags while publishing
Articles should have a minimum of 300 words. High-quality articles with more word count will have more weightage during the selection criteria.
Drop the link of your entry in the comments below
Upvote & Reblog this post
Follow @indiaunited
Only one entry per person will win one of the three prizes but you can do multiple entries
No plagiarism
CONTEST DURATION
START: 01-08-2022 | MON
FINISH: 06-08-2022 11:59 PM IST | SAT
---
---
LFG
---
---

Posted Using LeoFinance Beta
---
---