Ecency Discord Weekly Posting Topic: How has Hive envolved over 3 years?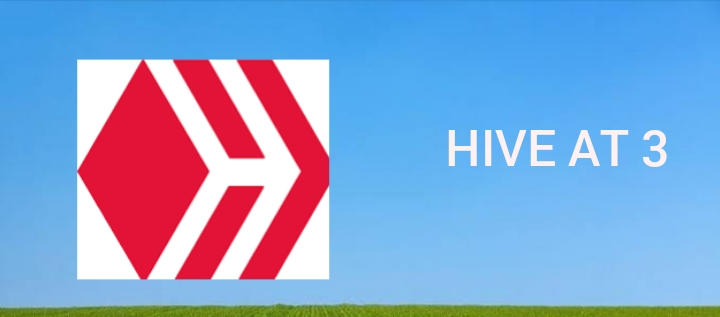 Designed using Polish app
It is my pleasure to be part of this week topic by you @mypathtofire Since this month of march, it is all about hive birthday is revolving around us until it was celebrated on 20th of march 2023.
I read a lot of update about hive. I read this reminder by @bradleyarrow I pondered over what hive has done ,is doing and plan to do in the future. I agree with him that the world need #hive. See what hive have done for Ghanaians. The history is unforgetable. I have benefited from hive personaly and i know many have too.
So in this week topic which is Hive Birthday, I want to take it in another way. Today i am celebrating what Hive have achieved for past 3 years. You know when a child is born, we celebrate his presence on earth but what the child grow up to be keeps the celebration or stop it. This is because no one knows what the child will be. And it was only few people that know that a child was born in a certain family. But when this child becomes a model, a hero, the whole world will know him and celebrate him.
No wonder the ancient book said a good name is better than a costly perfume. Hive is 3 years old, hive has done more than some projects that was born 7 years ago. Hive has made great name. Hive has prove to be HIVE
H=Hope
I=Intelligence
V=Vision
E=Excellent
This is my own definition of Hive. Hive has given so many people hope. It has made the inexperience intelligent people. Hive vision is to make everyone happy and successful and we are seeing it today. All that hive has achieved is excellent in this 3 years. All that hive want from its users is excellent work.
How hive has envolved over 3 years
The word envolved can be defined as starting or started. But in a bigger way, it means growth, progress, unfold, natural growth, or an environment that is conducive. Hive has gain natural growth through experience. Hive has acquired so much skills through different development. Hive has a lot of project that is thriving on it. Hive has built what no social platform has built. Hive has made so many people millionaires in dollars. Hive is too much. A big business if you must know.
All that i mentioned above is my little knowledge about hive. I expect more about hive from hereos who have been on hive for a long time. If hive at 3 will achieve all this. It means that we are on the genesis of what we will see on hive. Yes the genesis because many projects are coming up like what we have seen #leofinance building on hive. #threads, #ecency and many more. Hive is for the whole world. Let's make hive a better place to be.
This is my participation in this week topic @mypathtofire.
I will appreciate your comment and contribution. I am open for correction.
---
---