#16 Branch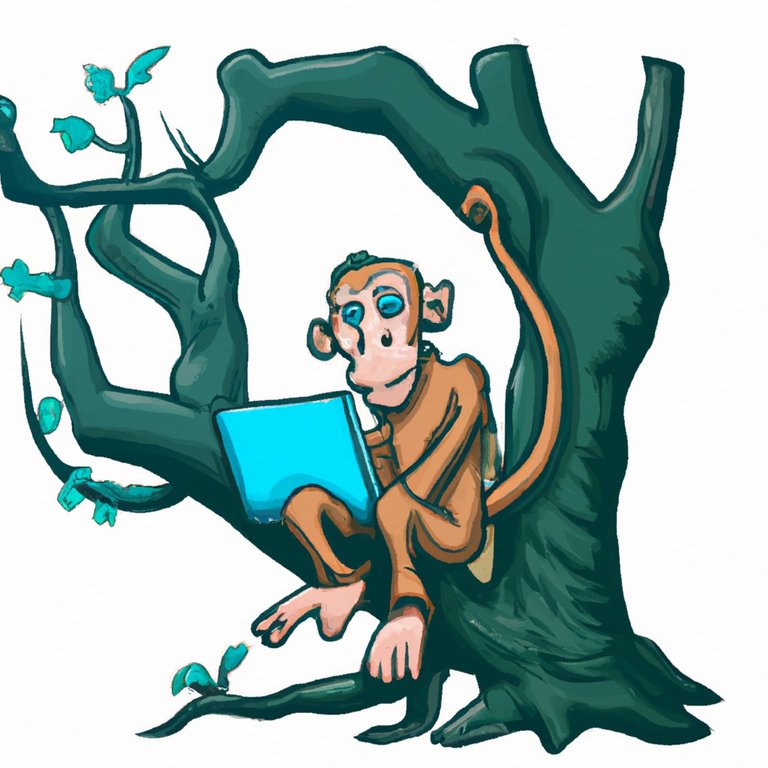 The sixteenth tile of The Infinite Doodle has uses the prompt "branch."
The prompts are in a binary tree. The binary numbers 10000 and 10001 branch off 1000 ... which is 8.
The eighth item was "binary tree." It is natural for the next item to be a branch.
I wanted the DALL-E image to be something more entertaining than a simple branch; so I asked DALL-E to produce the image of a monkey sitting in a branch typing on a computer.
The infinite doodle is an art challenge. The challenge is to draw a picture related to the term "branch" and to leave a link to your post with the image below:
DALL-E also produced an image with a happy monkey. I chose the top image for the prompt as I thought the tree had more character: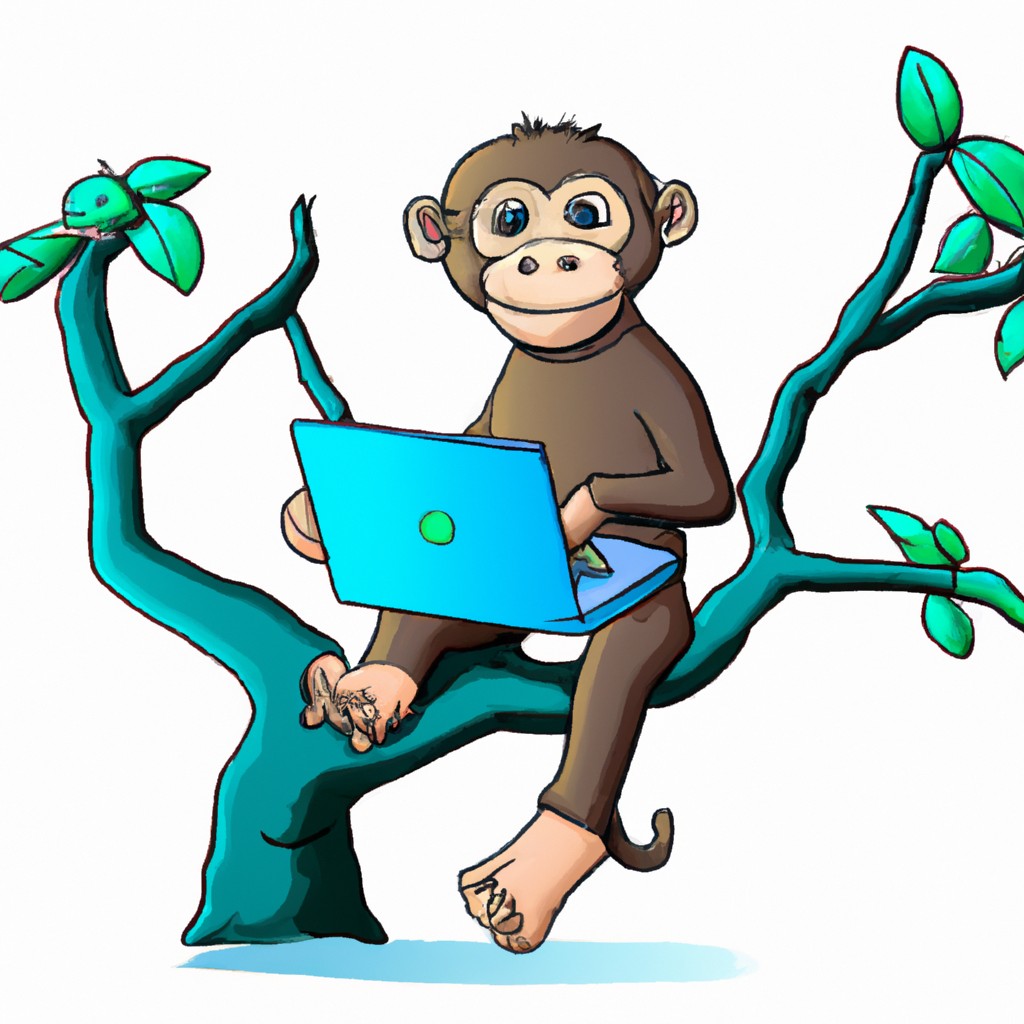 Posted using PALnet
---
---