Bitcoin TA Sunday 9/27/2020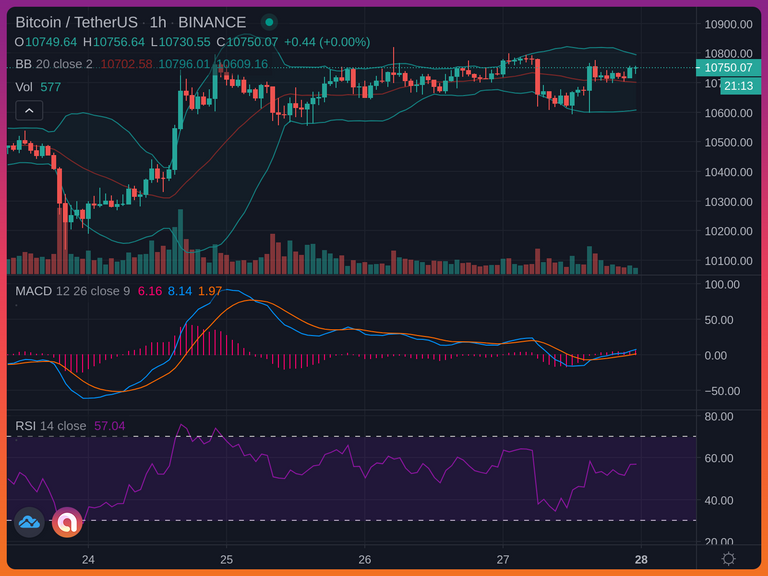 Alright so it looks like Bitcoin popped right back up to that channel that it was trending in before it dipped yesterday the moving average is $10700. MACD just had a bullish crossover at the zero line, histogram is now positive. The RSI is moving up towards overbought conditions.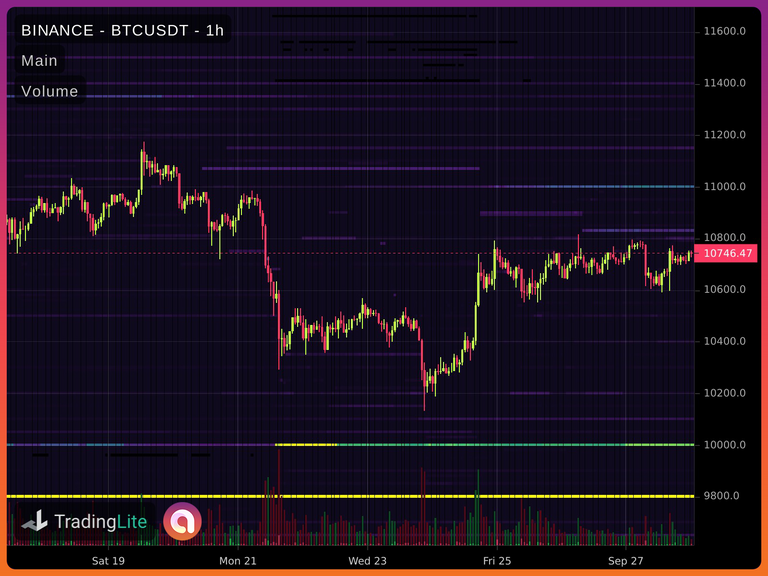 Looks like there's going to be resistance at $10,800 and much heavier resistance at $11,000 even. So going forward just look for a little bit of a retracement as we test these upper ranges, don't expect to break out immediately. A lot of people are still holding altcoins- meanwhile Bitcoins dominance have been rising and crushing small portfolio values.
If we do fall back down there is weak support until $10,000 and $9,800.
Trade with caution today and going into Monday!
This is not financial advice, this content is intended for informational and entertainment purposes only. Always do your own research.
---
---