Guitars in the attic - my 2004 Gibson Les Paul Standard
This is my second post where I look at a guitar from my collection (you can never have enough guitars). Today is the turn of my 2004 Gibson Les Paul standard.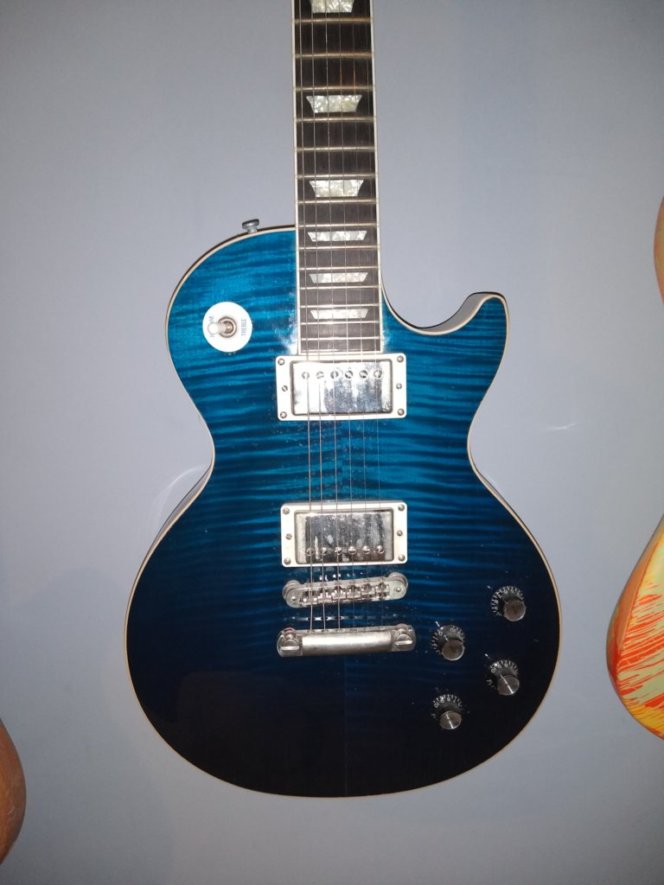 I was actually left this guitar in my brothers will. I normally play stratocaster type guitars and probably would never have bought a Les Paul. They are quite different to play in a number of ways, and I'm very comfortable with the stratocaster shape, and hence a Les Paul feels quite different especially in balance and weight.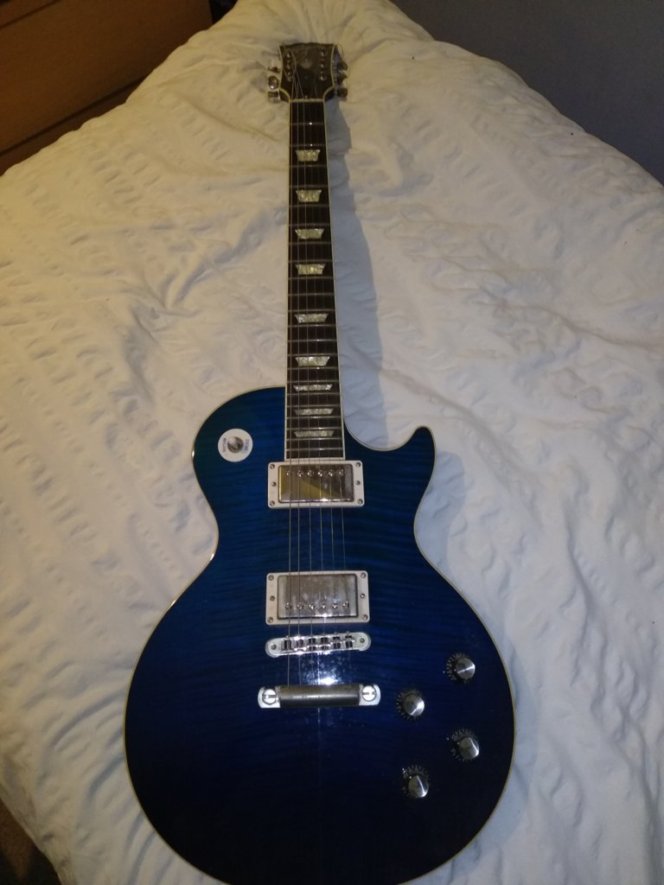 My brother Bruce had quite a few problems in life, but had a life long love affair with music. And unbeknown to us he had started collecting guitars in his later years. When he passed away, I went with two of my other brothers to clear his house and we actually found 16 guitars !!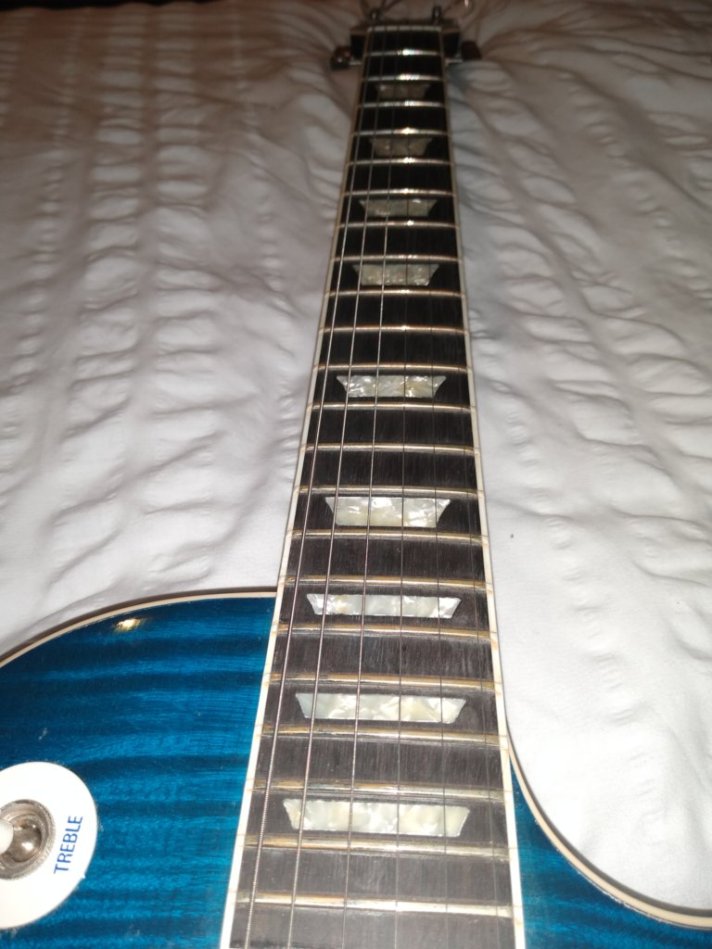 I can remember opening the case for the first time and was absolutely stunned to see what was inside. The blue finish is just stunning - its probably the prettiest guitar I have.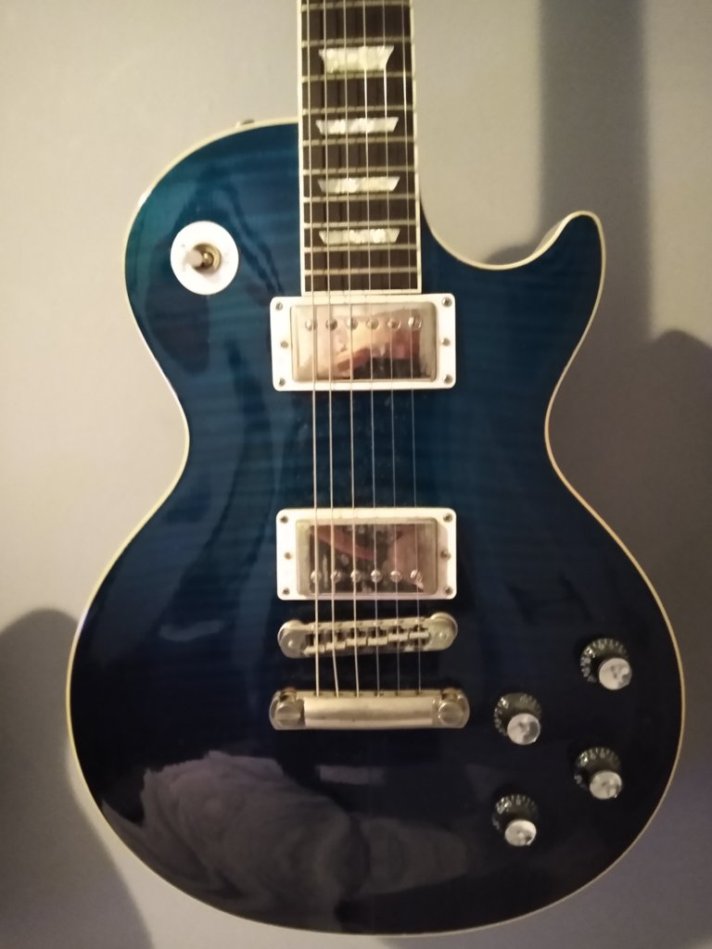 My brother didnt keep it in good condition, so its not in the best of shape, and needs to be sent to a guitar tech before I could use it for gigging. However, for me its all about the connection with my brother and thats why I love this guitar (plus it looks great !) - I could never part with it, and hopefully my family wont part with it either - it would be a nice thing to pass on down, that came from my brother Bruce.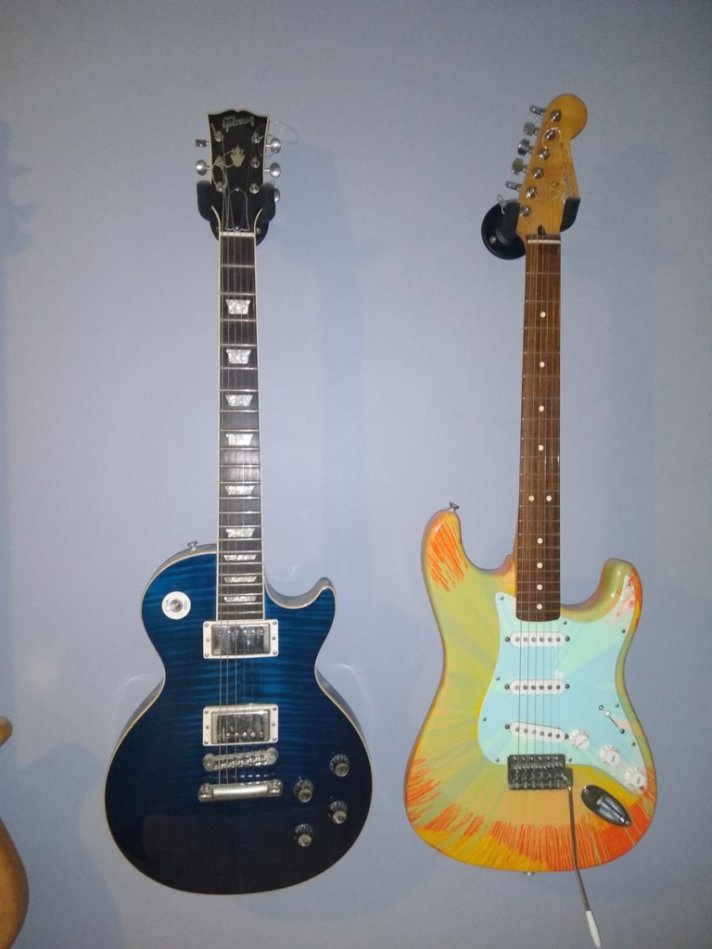 Above is a picture of it with its hanging mate - a mexican Fender Stratocaster. That also came from my brother, and was given to my daughter. Together they make quite a pair !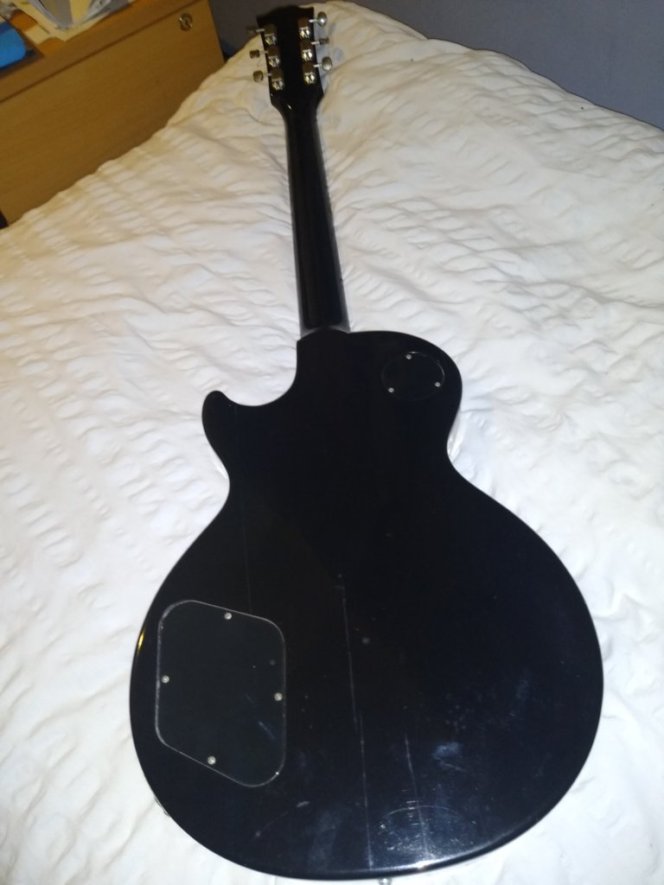 Its just plan black on the back side - the lines you can see on the back are part of the damage to the finish. However, with a guitar, its all about the wood and the pickups, and the finish does not affect the sound.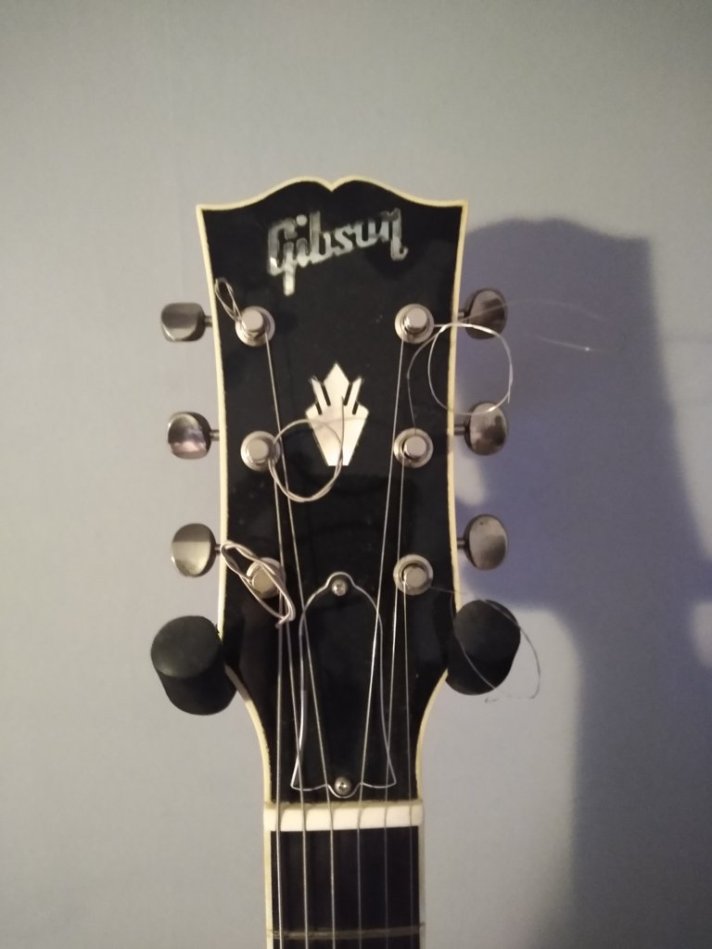 So overall its a thing of beauty, and one heck of a thing to be left in a will ! Interestingly my brother couldnt actually play guitar, but it would have been comforting to him to know that it gets played by me - and I will gig with it at some point, which he would have been delighted with !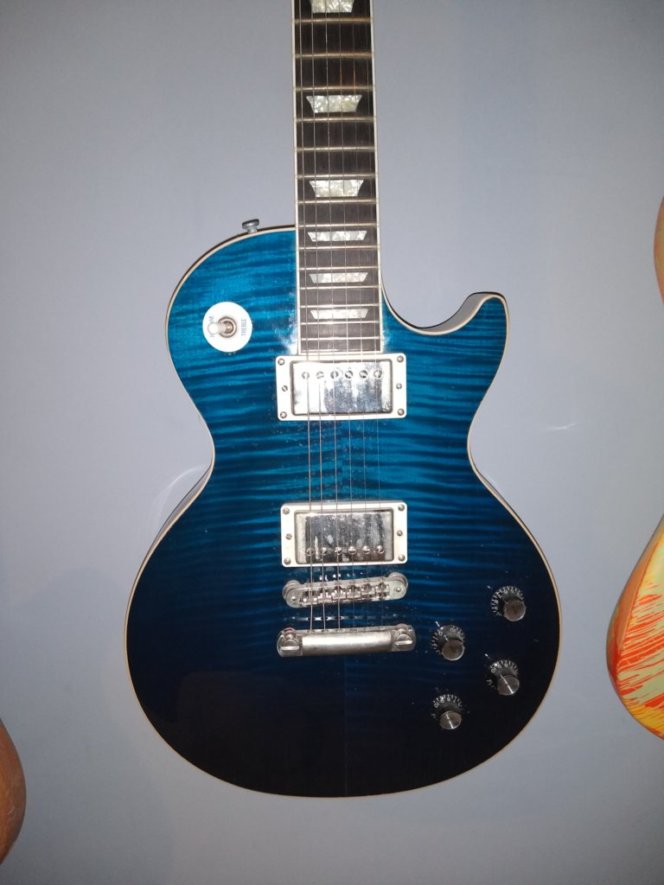 ---
---