Ladies of Hive is THREE YEARS old!
Greetings, Ladies of Hive!

We are delighted to have you and each other as members of the Ladies of Hive family. Our best wishes on the occasion of our third year and best wishes for many more successful years.
We've shared information, learned from others, and been moved by each other's stories as well as by the ideas we've exchanged. We are aware that our presence is not for our own benefit alone.
Thank you for each other's presence and support of each other's contributions to Ladies of Hive.
Let's celebrate this 3-year milestone! Happy Anniversary!
We have a design for all of you: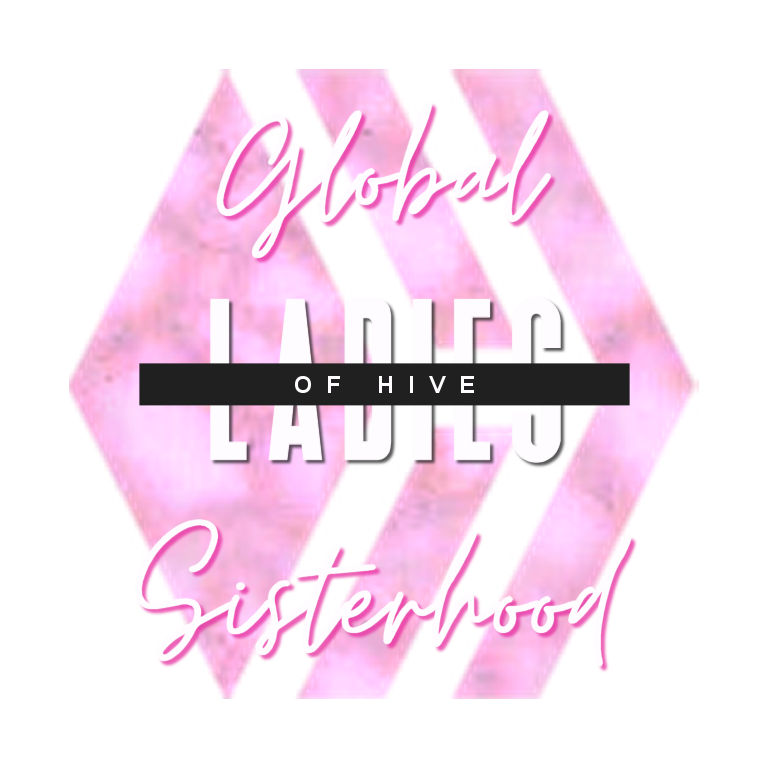 If you wish to use it in t-shirts, or totes, or notebooks, etc., please feel free to download the artwork at will.
@silversaver888 @thekittygirl @elizabethbit @kerrislravenhill @ifarmgirl @irenenavarroart @justclickindiva @tibaire @brittandjosie @kaerpediem @joanstewart @trangbaby @melinda010100 @merit.ahama @nainaztengra @ninahaskin @jane1289 @jamerussell @saffisara @cochanet @nkemakonam89 @yole @blicklicht @trucklife-family @katleya @underground @pixiecrafts @suezoe @miasugar @otuyanancy @converter.bonus @pravesh0 @littlebee4 @vocup @flower4u @fantagira @wesphilbin @purrix @pinkchic @graciousvic @kenny-crane @hopestylist @kemmyb @stokjockey @dswigle @chacald.dcymt @dreemsteem @elentogether @projectmamabg @snedeva @chaodietas @antoniarhuiz @amberkashif @annafenix @samsmith1971 @kattycrochet @monica-ene @dayadam @riverflows @brujita18 @yolimarag @nill2021 @estherscott @petra67 @leemah1 @hemma7 @wongi @consciouscat @yetsimar @manclar @lenifitria @ozohu @goodysam @leidys01 @winnietran @peaq @glotokens @maryed @kathryn95 @vicmito74 @tere.alv @mariajcastro28 @yannet80 @blanca56 @g2ml @ruffatotmeee @beysyd @ivycrafts @yenmendt @farahikram @henrietta27 @reineesmay @noctury @josehany @sabrip @freidimar18 @yeceniacarolina @wolfofnostreet @itsostylish @dora381 @wendyth16 @sacra97 @mllg @successchar @travelgirl @maridmc @royvego55 @marynn @lynnnguyen @metzli @gigi8 @belkyscabrera @jenthoughts @bettybunny @actioncats @doriscova8 @arialvi75 @lisrl26 @kei2 @floraada @blueeyes8960 @princessj190 @mariperez316 @desiredlady @cami.rojas @harnah12 @missdonna @veronicamartinc @mojtee07 @katerinaramm @oilprinzz @lizelle @kimloan @naidu24j @marianne55 @jaci11 @naty16 @adeife2 @farm-mom @alizmarpaola @mercysugar @indumukhi @grindan @care1869 @leticiapereira @yagelybr @lhes @mili2801 @beeber @aurodivys @joalheal @tsunic @capitanabeach @tengolotodo @mell79 @josief27 @amiegeoffrey @mariavargas @blackdaisyft @arrliinn @clairemobey @mamaemigrante @blezyn @emilym @amiableamara @deraaa @yilibeth @rene.neverfound @city-of-berlin @sunsshine @edwarlyn11 @creacioneslelys @lisbethseijas @lileisabel @evev @katrina-ariel @megpeters @jhymi @yessi08 @konaqua
---
---