[Ger/Eng] HiQs Mühlen mahlen wieder | HiQs mills are grinding again
GER
Die Fomo Sapiens melden sich zurück aus der (fast) wöchentlichen Redaktionssitzung. Wir mahlen uns zum Magazin-Olymp.
Es ist geschafft: Wir haben einen neuen Mühlenstein in der Geschichte der HiQ erreicht. HIQS - The Supporttoken ist erfolgreich gestartet, unser Pool ist recht voll gefomot und das Proposal für die Poolfinanzierung ist gefundet. Lasst die Mühle mahlen, denn ab jetzt müssen wir und unsere Supporter nicht mehr für Rewe-Gutscheine betteln gehen.
Für alle, die noch mehr fomoen wollen oder noch gar nicht angefangen haben, können wir verkünden, dass ihr eure HIQS jetzt auch staken könnt. "Aber warum sollten wir staken, wenn wir auch hart in den Pool reinfomoen können?"
Ganz einfach, weil ihr euch als Top 10 HIQS Staker nicht die Chance entgehen lassen sollten, in unserem brandneuen Leaderboard in der HiQ №17 gehivelightet zu werden. Ruhm und Hivestyle werden euch dort erwarten. Die Top 3 bekommen zudem die Möglichkeit, ein Werbebanner in der HiQ zu platzieren.
ENG
The Fomo Sapiens report back from the (almost) weekly editorial meeting. We are grinding our way to the magazine Olympus.
We have reached a new milestone in the history of HiQ. HIQS - The Supporttoken has been successfully launched, our Pool is quite full and the proposal for pool funding has been founded. Let the mill grind, because from now on we, and our supporters, no longer have to go begging for supermarket vouchers. (Editor's note: Payed with cryptos.)
For those who want to fomo even more or haven't even started yet, we can announce that you can now stake your HIQS. "But why should we stake when we can also fomo into the pool really hard?"
Quite simply because, you shouldn't miss the chance to be hivelighted in our brand new leaderboard in HiQ №17, as a Top 10 HIQS staker. Glory and Hivestyle will await you there. The Top 3 also get the opportunity to place an advertising banner in the HiQ.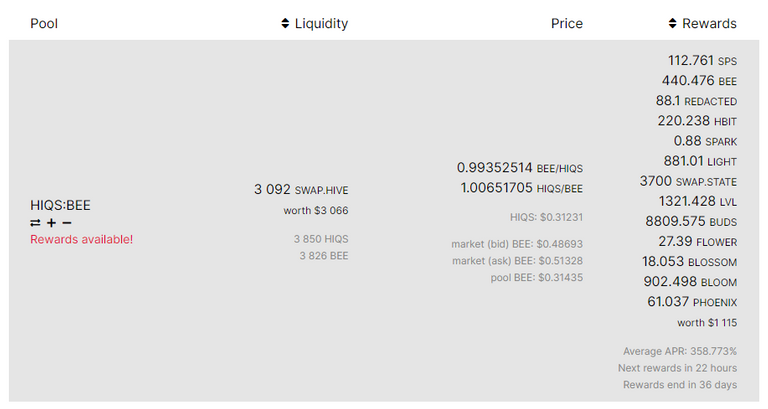 Außerdem werden wir einen Airdrop an alle regelmäßigen und unregelmäßigen HiQ Teammitglieder droppen. Diesen haben wir in vier Teile gesplittet. Das erste Viertel wurde bereits ausgeschüttet. (Anm. v. @smooms: Fomo Erectus, sag ich da nur.) Auch alle Abonnenten haben einen Airdrop erhalten. Ihr solltet euch die Chance, uns zu abonnieren also nicht entgehen lassen, denn wer weiß, was wir in Zukunft noch so alles mit unseren Abonnenten vor haben. (Anm. d. R: Also smashed einfach ABO in die Comments, ihr hivestylischen Fomo Sapiens.)
Für etwas mehr Distribution haben wir begonnen, HIQS an verschiedene Projekte und Pools zu verteilen. Natürlich machen wir dies auch weiterhin und auch in der HiQ könnt ihr regelmäßig HIQS ergattern, welche in erster Linie dazu verwendet werden, eure Lieblingsautoren auf der ganzen Welt (Anm. d. R.: Also uns.) zu unterstützen.
Wir werden wohl noch einige Überstunden schieben müssen, denn die HiQ №17, die nächste Woche Mittwoch, den 30. März '22 erscheinen wird, schreibt sich nicht von alleine. Und noch ein [REDACTED] Geheimtip: Ihr solltet den Release der neuen HiQ nicht verpassen, denn es gibt nur da HIQS zum Sonderpreis von 0.3 HIVE. UND nach Erscheinen dieses Posts gibt es außerdem noch Schnäppchen auf HE zu ergattern bei dem wir Redakteure 200 HIQS aus unserem Airdrop für 0.4 anbieten.
We will also be dropping an airdrop to all regular and irregular HiQ team members. We have split this into four parts. The first quarter has already been distributed. (Note from @smooms: Fomo Erectus, I just say.) All subscribers have also received an airdrop. So you shouldn't miss the chance to subscribe to us, because who knows what we have in store for our subscribers in the future. (Editor's note: So just smash SUB in the comments, you hivestylish Fomo Sapiens).
For a bit more distribution, we have started to distribute HIQS to various projects and pools. Of course, we continue to do this and you can also regularly grab HIQS in the HiQ, which are primarily used to support your favourite authors around the world (Editor's note: That means us.).
We'll probably have to work some overtime, because the HiQ №17, which will be released next week Tuesday 31 March '22, isn't going to write itself. And another [REDACTED] tip: You shouldn't miss the release of the new HiQ, because only there you can get HIQS for the special price of 0.3 HIVE. AND after the publication of this post, there will also be bargains to be had on HE, where we editors will be offering 200 HIQS from our airdrop for 0.4.

Fomot in unsere Posts und ihr werdet eine Menge in der kommenden Ausgabe über Pools und Token erfahren. Aber keine Sorge, wir haben noch viel mehr ████████ geplant.
Presst die Glocke Haut "Abo" in die Kommentare, folgt uns auf PeakD oder einer anderen dApp eures Vertrauens: Für die deutsche Ausgaben folgt @hiq und für die englische @hiq.magazine. Umschwärmt uns auf Twitter, bejubelt uns auf Instagram oder schaut bei uns via Discord vorbei. Wer dann immer noch nicht genug von uns hat, kann auch eine kleine Spende da lassen. Und die krassesten Fomo Sapiens und Fomo Erectanten unter euch besorgen sich HIQS und/oder haben Spaß mit unserem HIQS:BEE Diesel Pool.
HiQ - Für eine Evolution zum Fomo Sapiens.
Fomo ist Liebe, Fomo ist Leben.
Fomo into our posts and you'll learn a lot about pools and tokens in the upcoming issue. But don't worry, we have a lot more ████████ planned.
Ring the bell Put "Sub" in the comments, follow us on PeakD or any other dApp you trust: For the german issue follow @hiq and for the english version @hiq.magazine. Also idolize us on Twitter, cheer us on Instagram or check us out via Discord. If you still haven't had enough of us, you can leave a small donation. And the tightest Fomo Sapiens and Fomo Erectants among you can get HIQS and/or have fun with our HIQS:BEE Diesel Pool.
HiQ - For an evolution to Fomo Sapiens.
Fomo is love, Fomo is life.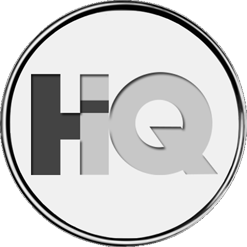 Now is your chance to stake your HIQS and go to the moon on our leaderboard.
Especially our biggest early adoptors should think about it:

@balte, @psyberx, @r0nny, @prinzvalium, @fredfettmeister, @alucian, @siphon, @miketr, @manniman, @chaosmagic23, @megalithic, @b4phom3t, @blue.rabbit, @quelled, @tuwailib, @jitbag, @roger.remix


---
---