A brief introduction to how I started up my small scale shoemaking business
Good day, my fellow people on hive, happy new week to you all, achieving something in life will be very hard without putting in an effort and trying. As a graduate hoping to make use of my certificate to get a new job and a new life, due to the situation in Nigeria unemployment affecting all graduates currently. I decided to go for what I found interesting in doing (SHOE MAKING).
After I graduated facing the problem of lack of unemployment. I decided to register myself in a shoemaking school and completed a three years program, so after completing my shoemaking course. Due to lack of funds, I started doing my shoemaking in front of my house getting myself a little amount to raise and start up my business.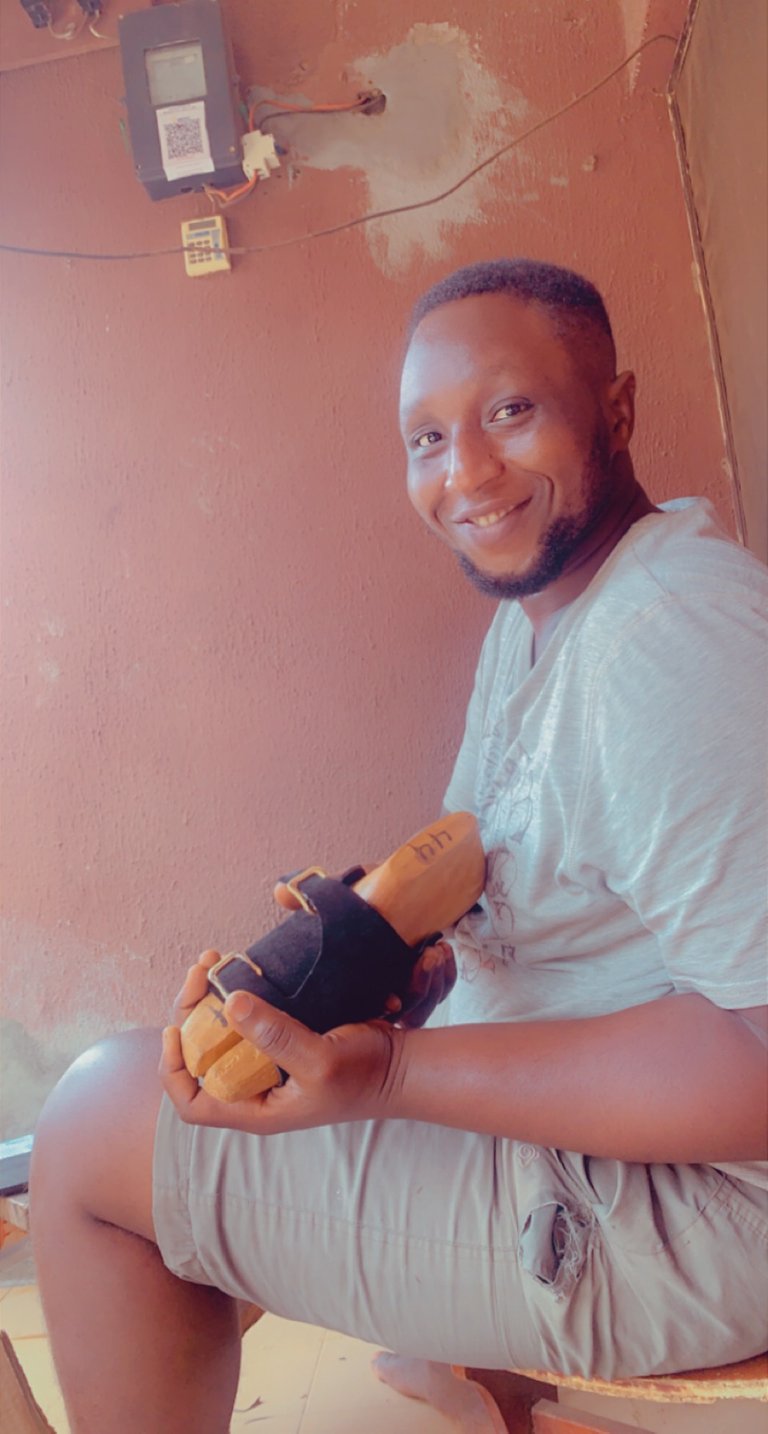 Truly I needed capital to set up a small-scale shoemaking business.
Thanks to one of my lovely friends @vickoly who is a co-cobbler and one of member of hive that lend me 250 thousand to set up my small-scale business to be paid for the duration of 2years I bought a small shop and rented land for the business. I bought all equipment and give the business a brand name (RS FOOTIES). Presently I and @vickoly work together a team.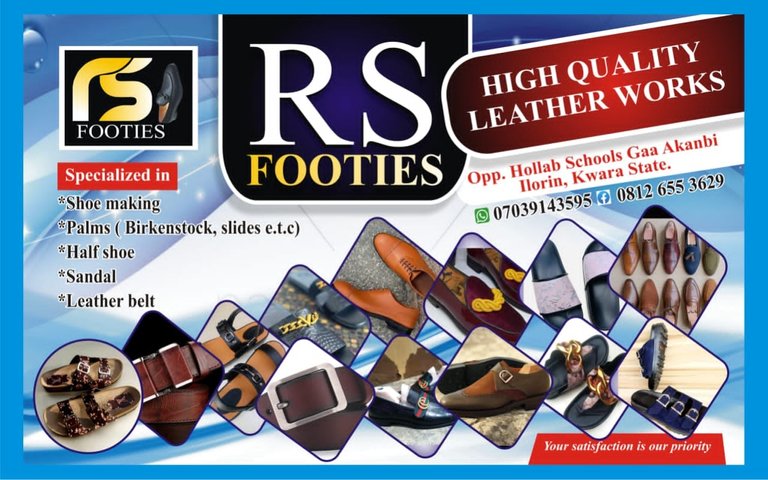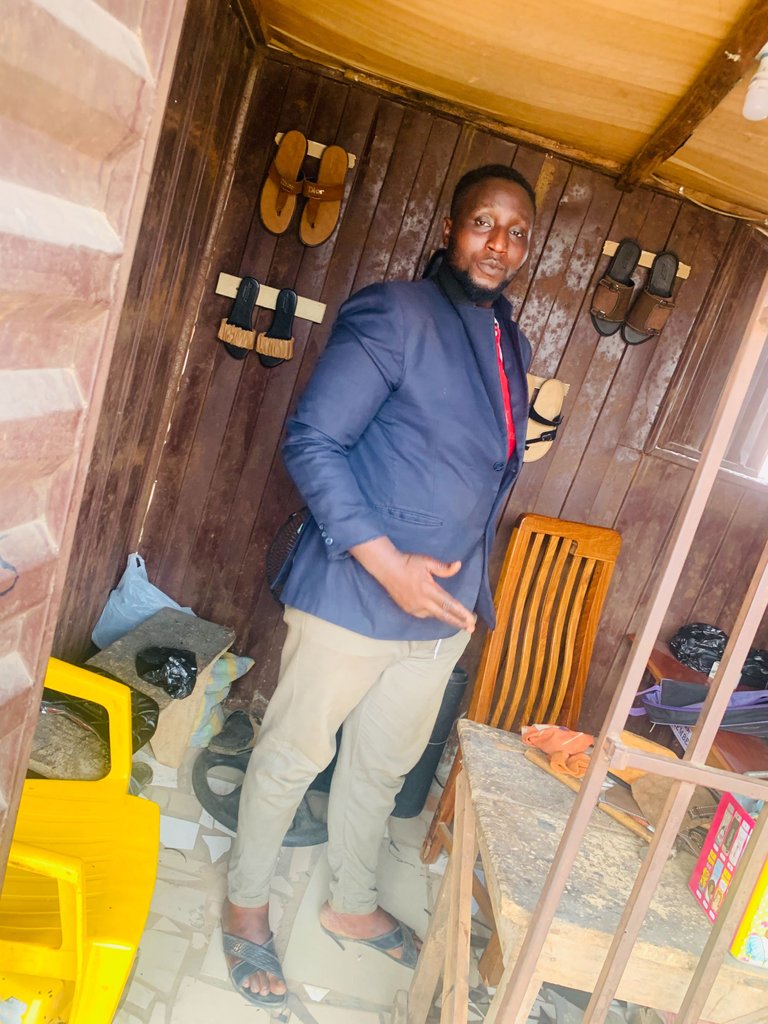 Within a few years, the business started growing and with time am getting the profit and repaying the capital lent.
This is an innovation that helps me financially, improves my daily living, and removes me from the Nigerian unemployed problem.
thank you for your interest in reading this post and have a wonderful blissful new week.
---
---