My 2022 Hive Goals : The Journey, Blessings and Disappointments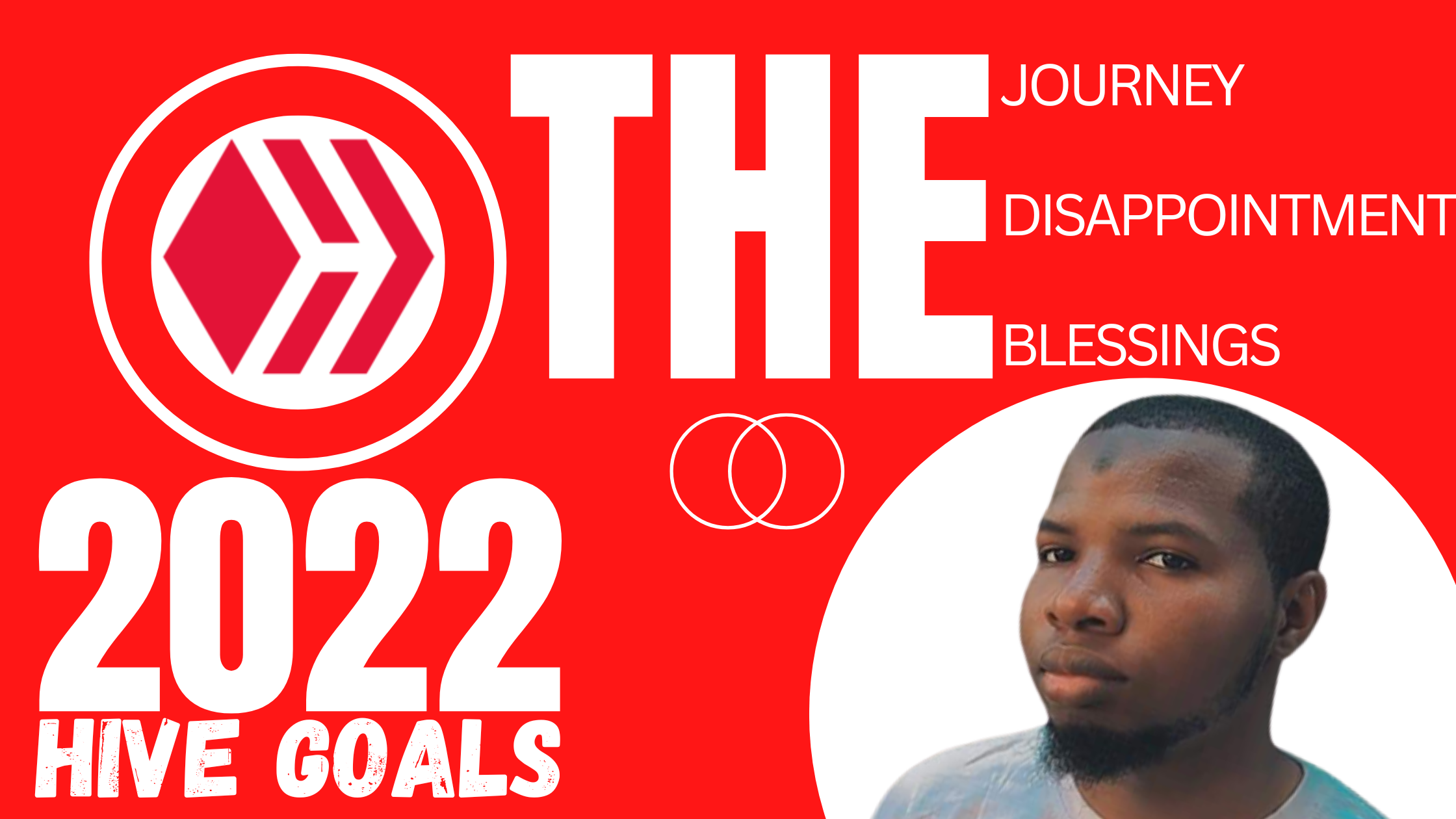 Hello Everyone!!! I hope you are having a great time over there? It's really nice to see you visit my blog today and I must say I'm really happy to have a great personality like you visiting my blog today 😊. Thank you once again 💕
There's actually no doubt that 2022 is almost coming to an end and I also use this medium to wish everyone of you a successful 2023 in advance 😊. One of the things I love doing in the beginning of every year is to develop my new year resolution goals as this helps me in terms of personal development and productivity. These resolution goals can actually be thing but I always ensure to set goals which will impact my life and the people around me positively and successfully.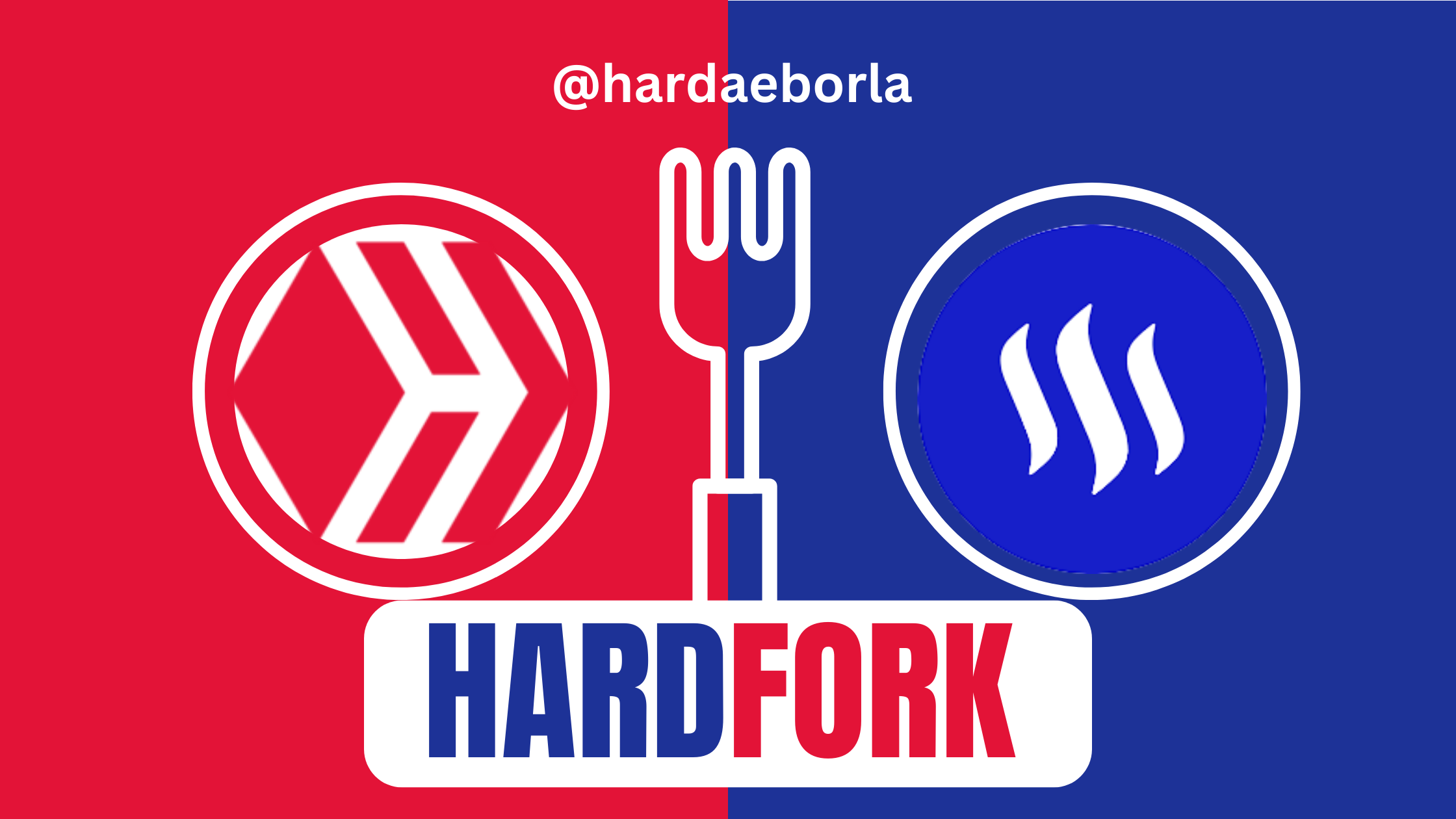 I could remember accessing my Hive account after the successful Steemit Hardfork which happened in the month of March, 2020. This was actually how most of us found ourselves on Hive and i must commend the community for their effort and brave decision growing the Hive community drastically within that little time frame. It's so great seeing lot of Projects being developed on the Hive Blockchain and it's also great seeing the Hive community expanding on a daily basis. I'm also optimistic we will definitely experience more greater developments in future.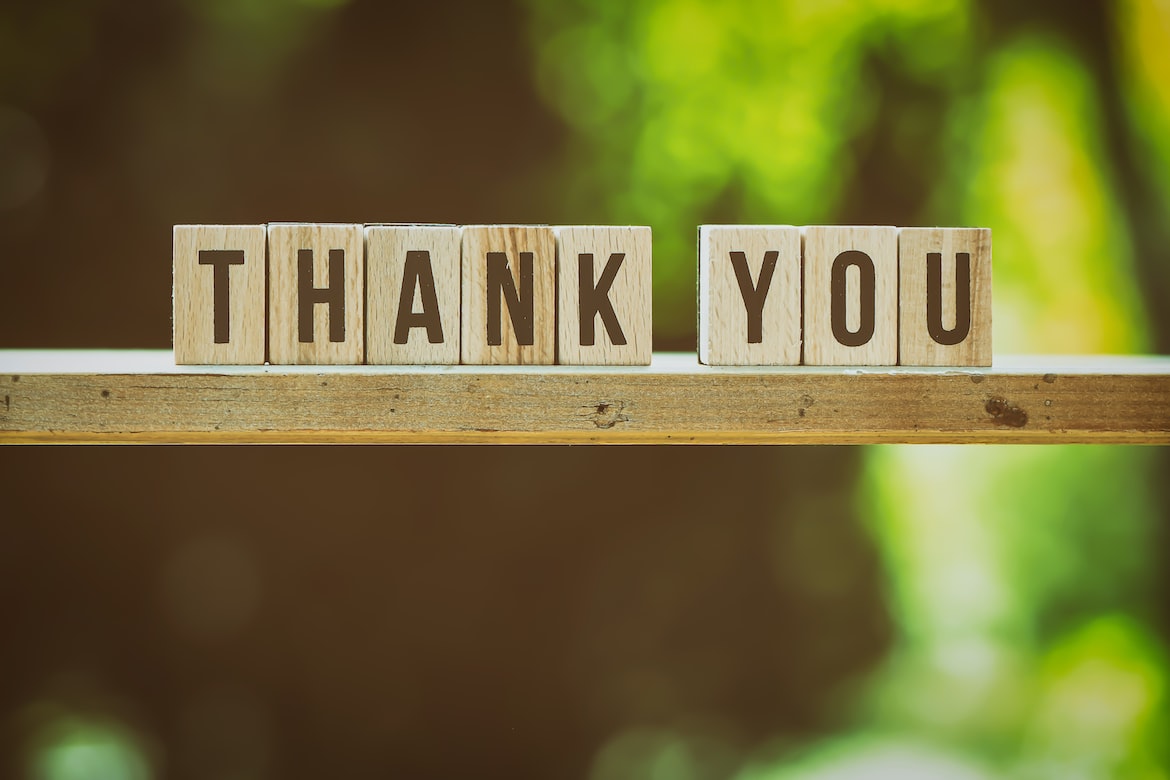 img src
Before I let the cat out of the bag, i will also love to show my sense of appreciation to everyone who made my Hive Journey more easier and successful because you impacted me positively by making me believe i can achieve my goals on Hive no matter how ambiguous they may seem. Much thanks to the Hive community for their great impact and support.
My 2022 Goals And Resolution on Hive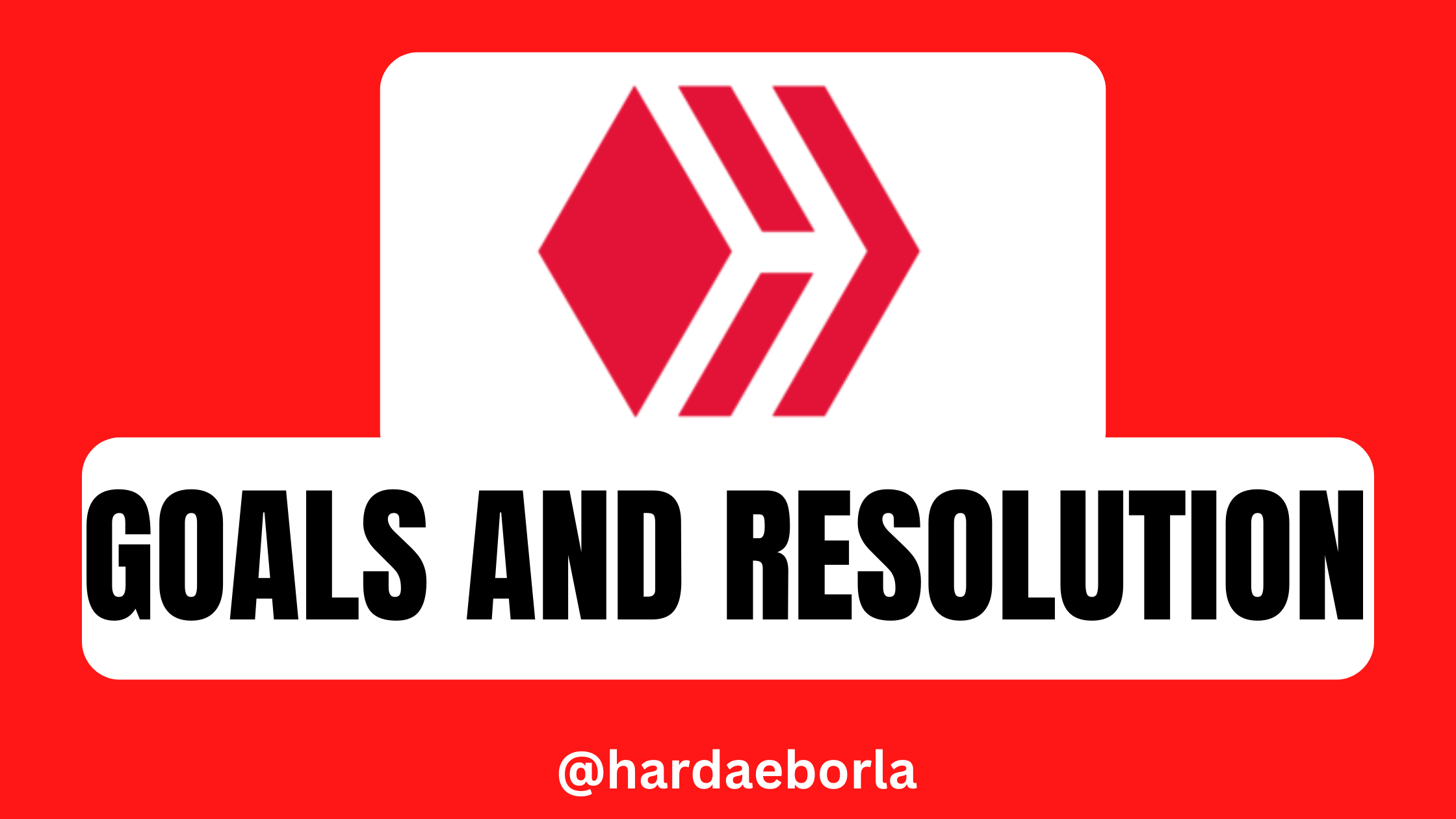 I had the intention of achieving the below goals on Hive before 2022 comes to an end and i could remember making this resolution in the first week of January, 2022. These goals are listed below;
Consistent Content Creation on Hive for the whole year
Grow my Hive Followers to at least 1000 before the end of 2022
Acquire a minimum of 1000 Hive Power before the end of 2022
Make my Blog Post Appear on Hive Trending Section
Make a post payout of $100 once in a month
Make at Least one New Friend Every Month on Hive
Consistent Engagement
Buying Something Memorable with my Hive Earning at the end of the Year
Sharing My Hive Blog Post to Twitter
Community Support
The Journey So Far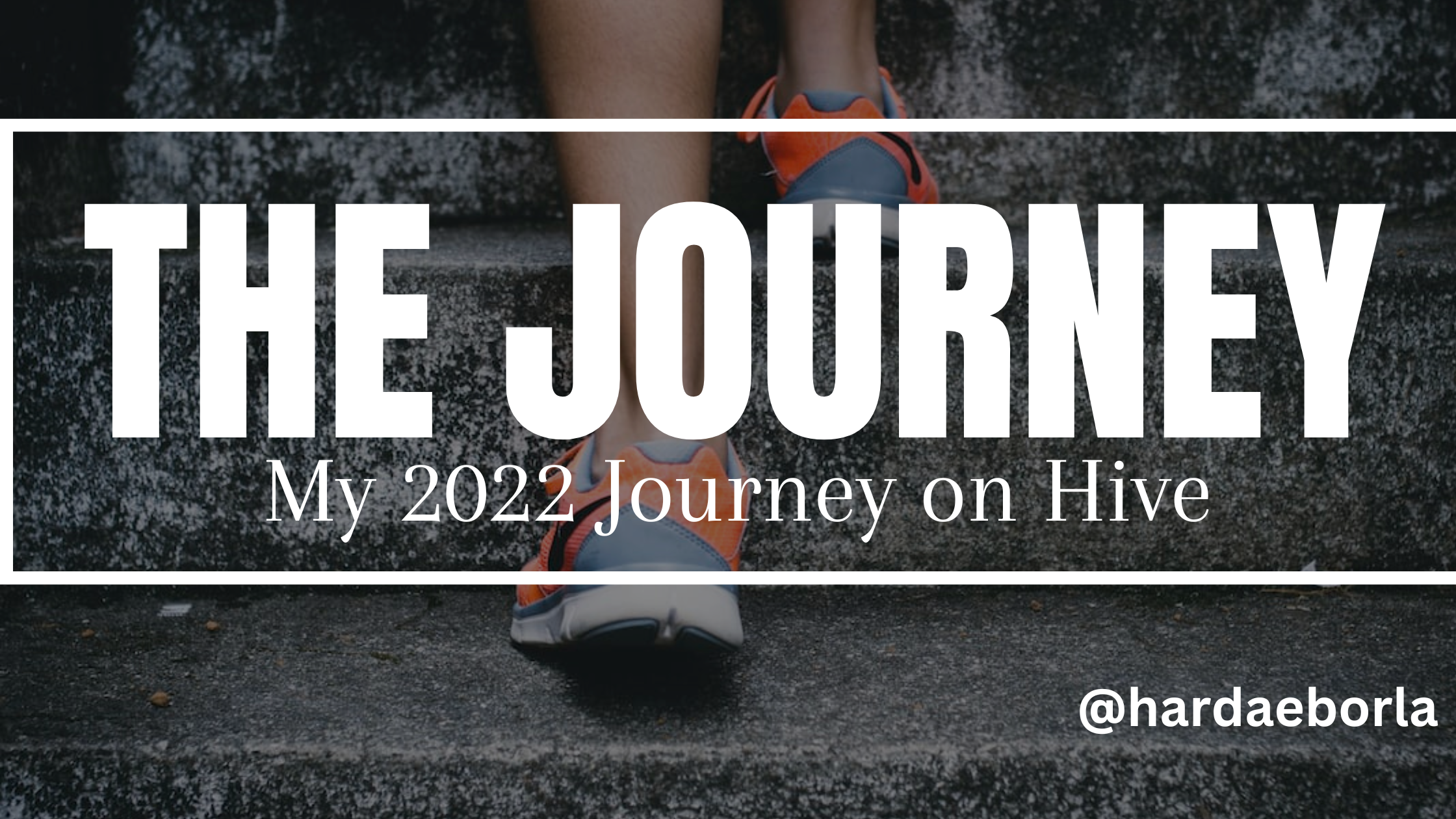 Even though i have not been able to accomplish most of my resolution and goals on Hive for 2022 due to some certain conditions, I'm still optimistic I will achieve some of these goals before this year comes to an end. My journey in achieving some of my goals on Hive hasn't been an easy task but thanks to the Hive community for making this possible.
CONTENT CREATION
When it comes to creating content consistently on my blog, I was able to achieve this for the past 6 months except for the month of July and August which there was a break in my level of consistency due to some personal reasons. But At the same time, I was still able to post few contents in the month of September and I definitely hope to do more better in this month and the coming months ahead.
HIVE FOLLOWERS
I was also able to grow my Hive followers to 900+ within this year. I definitely hope to achieve my goal of gaining 1000 followers before the end of this year but if it doesn't happen this year, I'll try again next year 😊.
MAKING MY POSTS APPEAR ON HIVE TRENDING PAGE
This was actually one of the difficult task I thought I will never be able to achieve on Hive but it's really great i got to achieve this particular goal twice in the same month with the help of @leofinance community. You can check the first post here and the second one here . It's really a great feeling seeing your posts making it up to the trending page and I'm really glad I was able to achieve this on Hive this year.
$100 Post Payout on Hive
I'm actually yet to achieve this particular goal but I was actually so close to achieving it with this particular post though but unfortunately I couldn't make it happen. I have to try better next time 😄.
NEW FRIENDS ON HIVE
I was also able to achieve this goal because I got to make some cool new friends on Hive through comment engagement. Some of my new friends include @musta007 @starstrings01 @tomiajax and few others. I definitely hope to make more new friends on Hive in the coming months 😊.
CONSISTENT ENGAGEMENT
I actually learnt the concept of consistent engagement from a great friend of mine known as @crypto.piotr. It's great seeing @leofinance community rewarding users for their engagement activities in the community with LEO tokens. I also love the fact that Hive Learners community is also making it imperative for users to engage with previously published contest posts before being eligible to take part in any community contest. This has actually motivated me and developed my level of engagement in the community.
MEMORABLE ITEM FROM MY HIVE EARNINGS
I actually don't know what I'm going to buy yet even though I plan on buying something memorable with my Hive Earning by the end of the year. I think you will have to help me out by suggesting any item i can buy on the 31st of December 2022. I just want to get an item such that whenever I look at the item, it makes me develop that sense of feeling or thought that i bought this with Hive.
USING THE TWITTER SHARE BUTTON
To be honest, I wasn't actually not that conversant with using the twitter sharing button on my Hive blog but thanks to #posh and some other Hive blog interface like @peakd and @leofinance for making it easy. I also love the fact that I'm able to earn free POSH tokens just by sharing my hive posts on Twitter 😊.
COMMUNITY SUPPORT
Sometimes I personally do check out for good quality contents and upvote such users with 100% upvote and I also do try as much as possible to make good quality comments on such posts. It's quite unfortunate that my busy or tight schedule has been preventing me from doing this activity lately. Also I was able to delegate some amount of HP to @indianunited and joining some curation trail while giving out cool percentage of my voting weight.
THE DISAPPOINTMENTS & BLESSINGS
There's an ubiquitous saying that every "Disappointment is a Blessing". This is why I don't focus on my disappointments most of the time, I'd rather count my blessings and ignore the disappointments. This explains why I will be sharing some of the blessings i encountered while striving to achieve my goals on Hive.
#1 EMPLOYMENT OPPORTUNITIES
As an undergraduate with no job due to the nation unfavourable economy, Hive has actually helped me achieved some life goals which some of my mates or peers are yet to achieve. I could barely avoid two square meals per day since I had no job but thanks to the little earnings I make on Hive from my post payout. I can now afford feeding myself and this is one of the reason behind my decision being a full time blogger.
#2 INCREASE IN SELF PRODUCTIVITY & PERSONAL DEVELOPMENT
I am also able to develop myself by learning different digital skills such as graphic design and content writing techniques just to help me grow my account on Hive and spice up my blogging career but it actually turns out that these digital skills are one of the top most demanded skills in the digital space.
#3 FRIENDS
Betty Ford once said "You can make it, but it's easier if you don't have to do it alone." I was also able to make new friends in the community. It's really great being around friends who impact and inspire you to grow the same way you also want them to grow. Making great friends om Hive while pursuing my goal is indeed a great blessing to me.
#4 LEARNING
The last but not the least blessing I encountered on Hive is that i was able to add more to my knowledge about cryptocurrency, Blockchain technology, places, lifestyles and many other niches by learning from other people's posts. Learning on Hive has actually been a great blessing to me because it has aided my mental development in such a way that I always have little idea about so many things.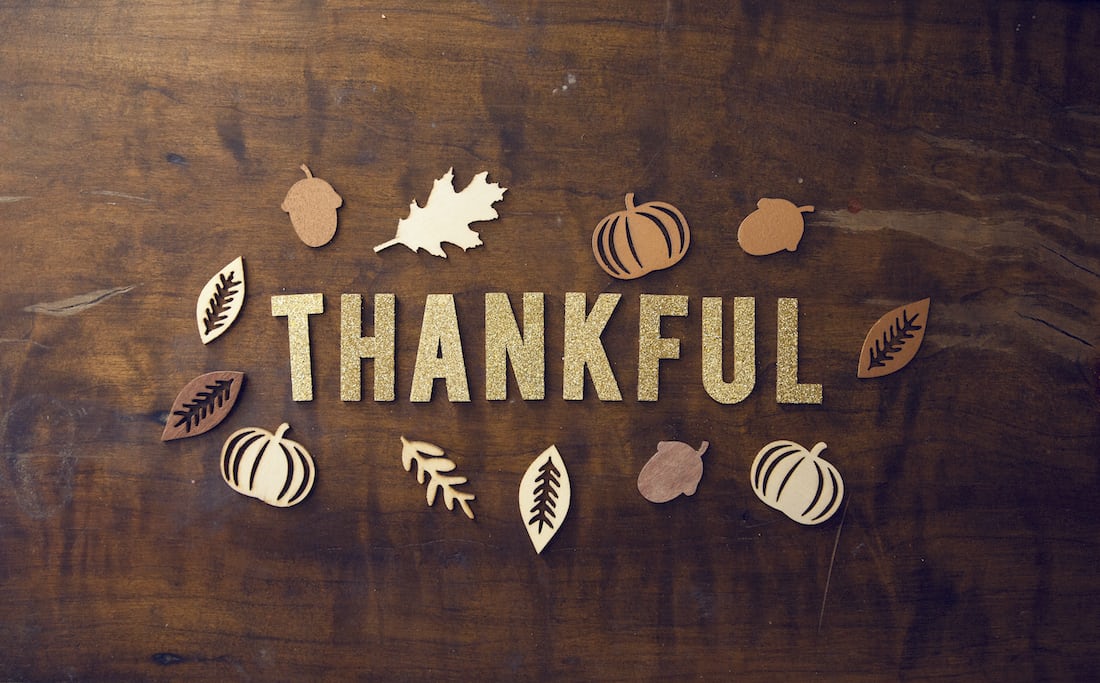 img src
Thank You Hive Community for being a great Blessing to me and as for the unachieved goals, I definitely hope to achieve those goals before this year run out. I also use this medium to wish you a successful incoming 2023 in Advance 😄😄.
NOTE: Most images with @hardaeborla were designed by me via Canva while other images were gotten from free image sources with their reference link attached to it. 😉😊
About Me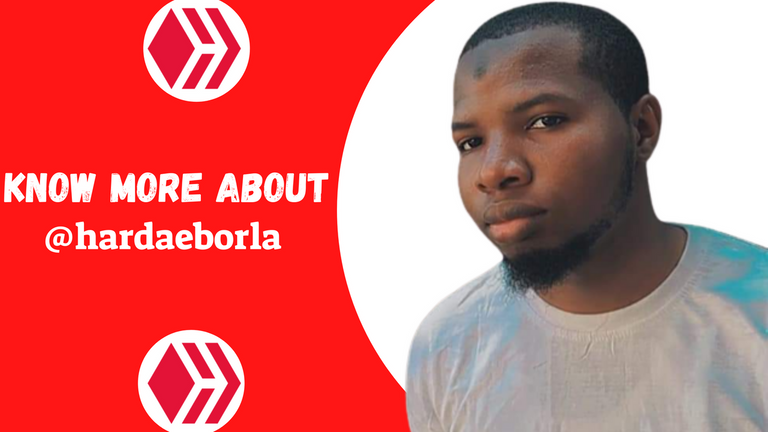 I am Adebola by name and I'm also a graduate of Agricultural Engineering (BSC). I am someone who cherish self development and being productive is in my DNA, this is why I am always open to learning from anyone and I love making research. I have been in the crypto space for the past five years and my level of enthusiasm for cryptocurrency and blockchain technology keeps increasing day by day. My hobbies are reading, writing, eating, engaging in agricultural operations, travelling, designing and blogging. My skills include Content writing, Graphic Design, UI/UX (Product) Deisgn, Copywriting, Internet Marketing, Blogging, Research and Coding (Novice). Feel free to connect with me via;
Email
Telegram
Discod: Hardaeborla#103
Twitter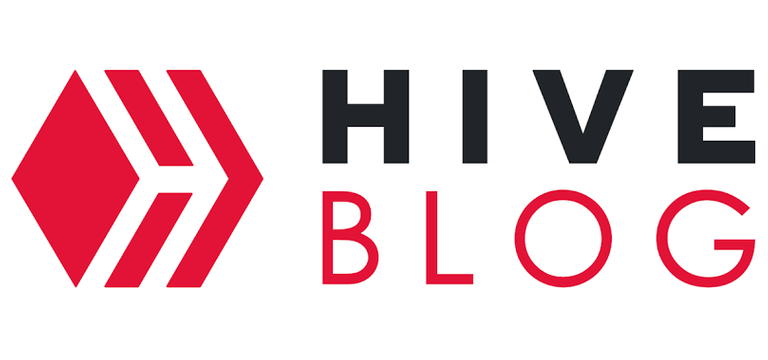 If its your first time here?? Start blogging on Hive and start earning free Hive tokens and HBD.
Hive : This is a native cryptocurrency used to reward Hive bloggers. Hive has a thriving ecosystem of over a hundred apps, communities & projects and is home to some of the most-used Web3 apps in the world, such as @splinterlands, @peakD, @HiveBlog, @leofinance and many others.
HBD : Hive Backed Dollar is the stable coin used on Hive blockchain. It is pegged to the price of one US dollar and users can earn 20% APR on HBD savings.
Learn more about Hive blockchain here
Thank You for your time and I hope you have a great day ahead with love from @hardaeborla
💕❤️💕❤️💕


---
---