Our kind of weekend? Just simple! :)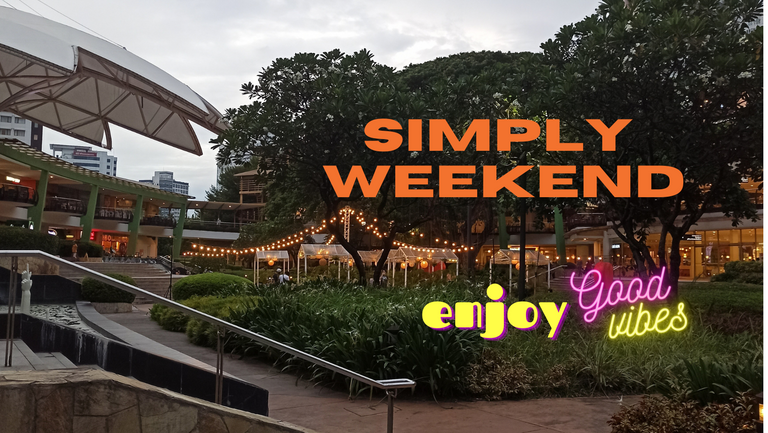 Weekend is the most sought after day of the week. It is the time for leisure after the busy days spent at work. I don't know, but when it's a weekend, most of us pamper and reward ourselves for the hard work we've done during the weekdays.
I am not a busy person nowadays but I still look forward to weekends. Recently, I spent my weekend with this beautiful, generous and sweet friend of mine. She was a colleague when I spent a very short time working in a call center. This was an unplanned weekend treat we can give ourselves. An on the spot opportunity to go out and spend some time outside. Since Ayala Center Cebu is the most accessible mall for the both us, we decided to meet there.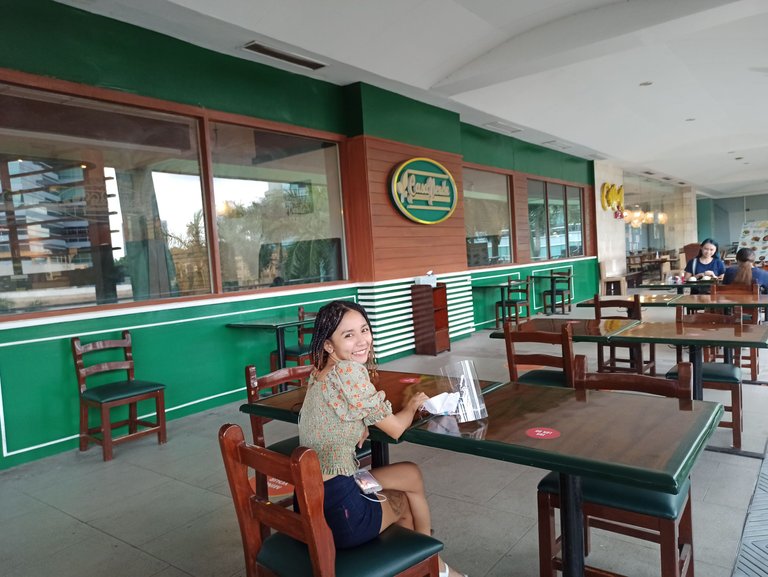 For those of you who are not from Cebu, Ayala Center Cebu is owned by Ayala Malls located at the Cebu Business and is one of the largest malls here in Cebu City. My friend and I really enjoys the ambiance the mall has especially The terraces, our constant meet up. Aside from being our meet up place, this is also the place where we spend most of our time sharing stories, experiences or anything in between.
Last weekend was just simple. We ate what we crave, decided to try something new from our favorite Coffee Shop and talked, laughed and rant like no tomorrow.
We met around 3 in the afternoon and decided to have our late lunch at Casa Verde located at the Third level, Terraces Area. Casa Verde is derived from Spanish language and is translated as "green house" in English. Later on as we looked around, I got interested about the history of this restaurant. So, while waiting for our order, I browse the net and searched for the restaurants' official website and read the About Us details which I believe can give me the answer I needed. And let me share with you the answer I got:
Established in August 20002, CASA VERDE is a chain of family-owned restaurants in Cebu City. Spanish for "green house". CASA VERDE's name was influenced by the owners' Spanish roots and the color of the Ramos Branch, which used to be one of the family's ancestral homes.
*Originally, the Ramos Branch was supposed to be just a small canteen that catered to the residents of the 2nd floor dormitory and some students nearby colleges. Through word-of-mouth and recommendations by family and friends, the humble canteen soon became a full-scale restaurant. After almost a decade and three branches later, CASA VERDE has grown into one of the Cebu's most popular dining destinations. *
*information from https://www.casaverdecebu.com/aboutus.html
I was amazed at the thought that the restaurant really started here in Cebu and is slowly branching out to different places. I also read some reviews for this restaurant and it was all a positive one. So I realized, we had a great choice where to eat.
The restaurant offers a variety of food to choose from but since it was only the two of us, we just ordered 2 dishes from their menu, the Brian's Ribs and the Buffalo Wings. Brian's Ribs is their most popular and the best seller so we made sure to order it first. This baked pork ribs comes with a tangy piquet sauce served with rice and corn and carrots. We also enjoyed their Buffalo Wings which comes with blue cheese dressing. That was quite a good combination. These dishes were enough for us to enjoy our late lunch. I will include a photo of their menu here because we'll never know, you might crave something that they can serve or want to try their food soon.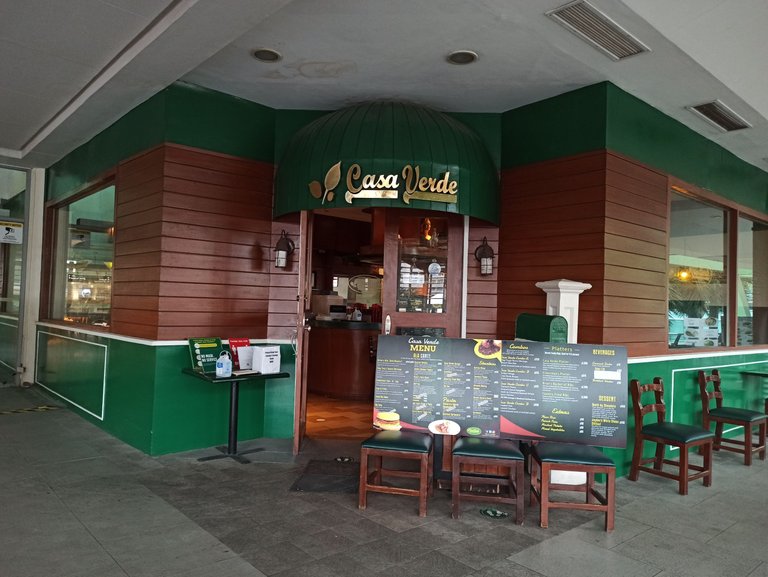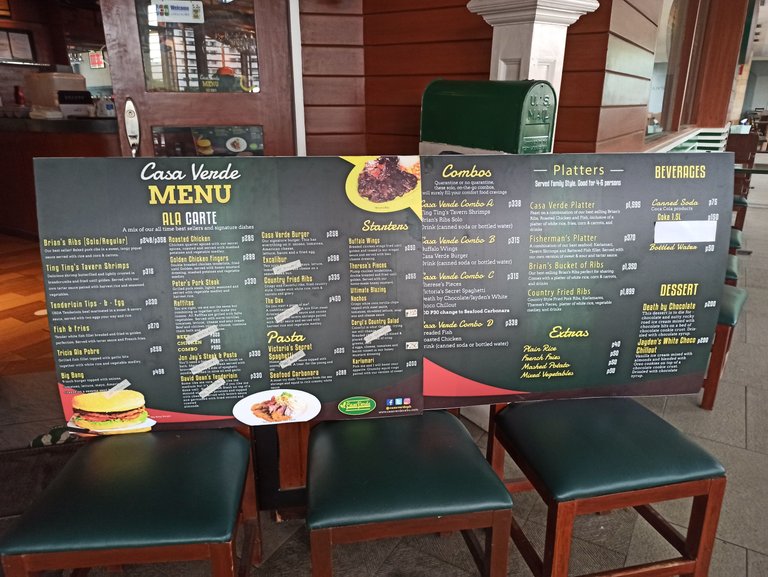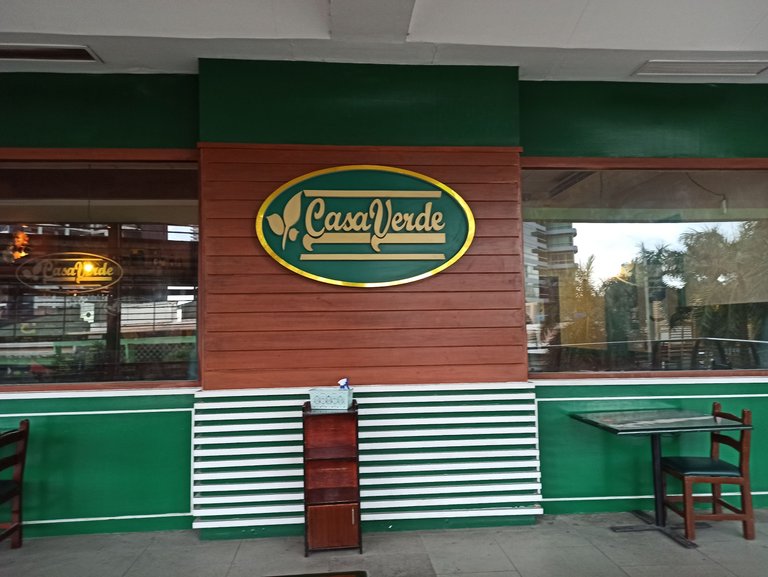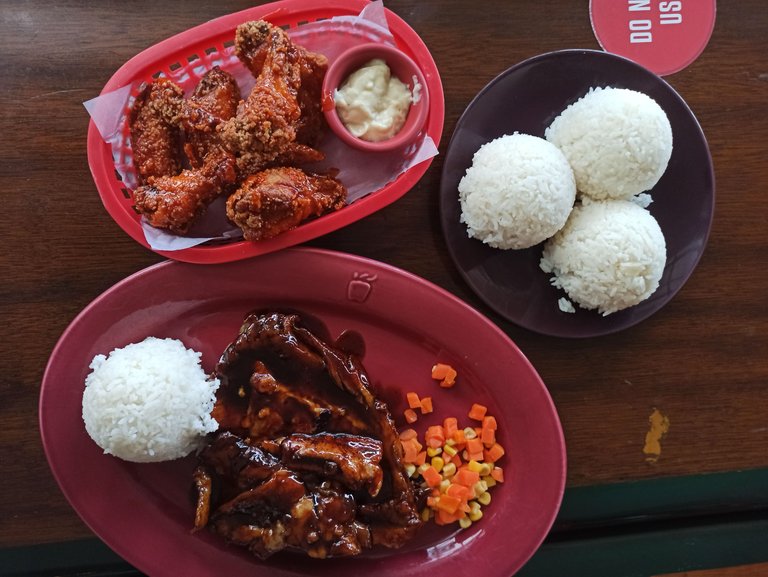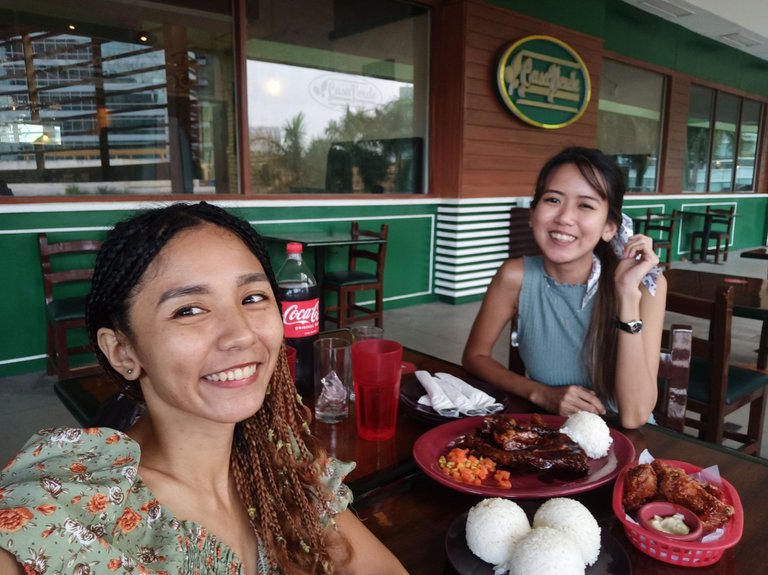 Our next stop was at Starbucks. Yes, this is our favorite coffee shop. We have our favorite Frappuccino flavor but we decided to try something new. It was our first time trying Starbucks' Neapolitan Frappuccino. I bet this is new from their menu. The Neapolitan cream Frappuccino consists of a creamy base of vanilla bean powder, sweet-tangy strawberry sauce and chocolate sauce, topped with crushed waffle crackers. The price? Cheaper than the usual Frappuccino flavors they have. Just imagine, their Venti Neapolitan just cost 130 pesos. Cheaper, isn't it? And the taste? Absolutely delicious. It was really good as well especially if you are a fan of strawberries. It was just not a strawberry sauce but it has bits of strawberries too. If you haven't tried this one yet, you better try it. Worth the try.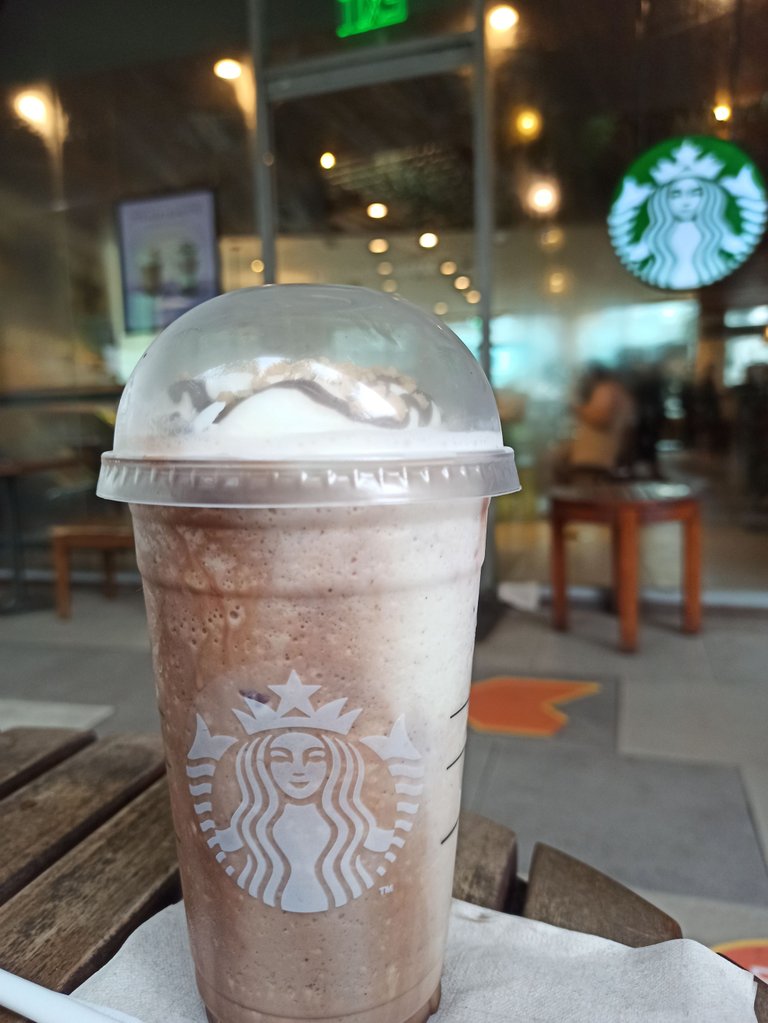 We enjoyed our drinks outside the coffee shop having the view of the Terraces with all the trees, flowers, and other aesthetics surrounding the area. We talked about work, planned travels, shared new things and others.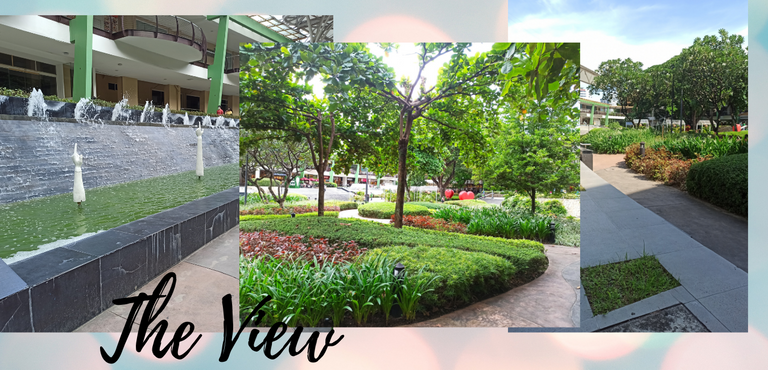 Our weekend was just simple, right? But we enjoyed it.😍 The most important part of it was spending time with a friend while enjoying the moment.
Each one of us needs time to take a break. We all have our own ways to relax and enjoy. So make sure to allot time and do what makes you happy. Simple or grand, be it alone, with friends or family it's up to you. Just do it while you still can. Take care!
---
---