LOVE: My open letter to my Daughters ( Te amare por siempre )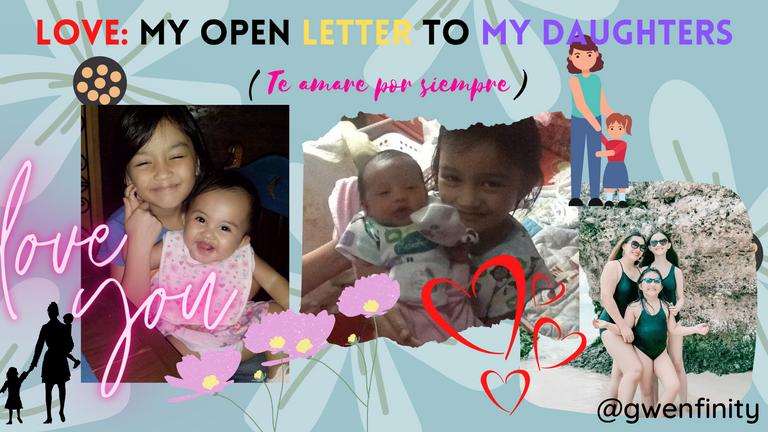 Hi fellow hivers, good day! Hope all is well with the ömicron" variant where transmission is very fast! Keep safe everyone & be vigilant always...
Well, today I want to share on my blog my open letter to my daughters Akiesha @kcwonders and Atasha... And here it goes!
My life would never be the same if I am not blessed to be your mother, you made me whole as a "woman" and as a "person". I may not be perfect as a mother but know that I am doing the best that I can in every angle of life that you need me. I want you to both know that I can move everything in your path, I can always keep you in my arms so no one can hurt you, I can always do anything & everything for you, but there will be times that you need to decide and stand on your own! For in life you need to feel pain, fail, and maybe cried a lot for you to learn, for you to be better, for you to be ready to face what life has to offer and, most of all my daughters "mis ijas" I can't stay with you forever, for my time is just limited (God's Time)... My love for both of you defy me as a woman, a purpose of my being, and as long as I am here "I will always be here for you, even if you no longer need me"...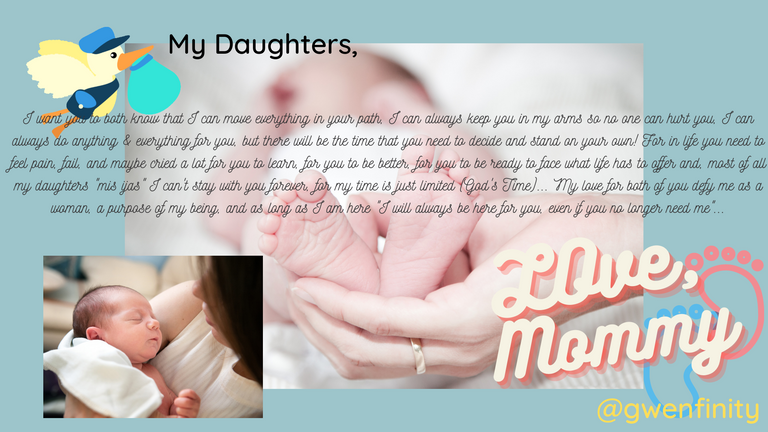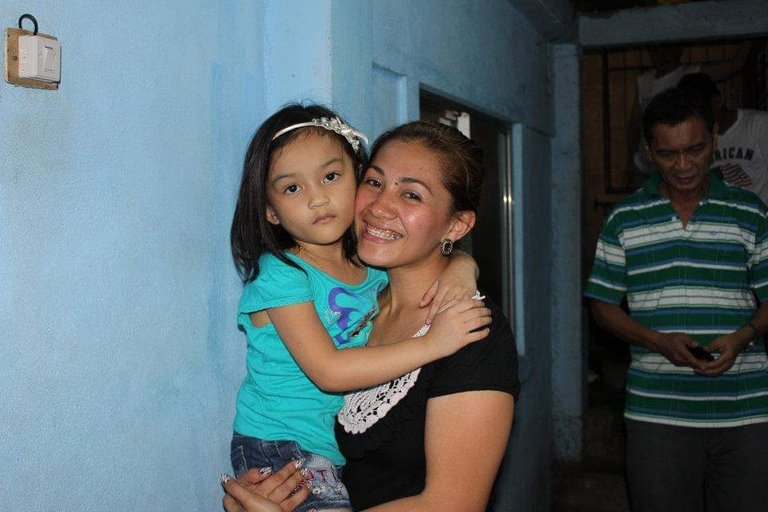 I became a mother when I was 25 years old, feeling your heartbeat inside me makes me the most blessed woman in the entire universe, multiverse, and whatever "verse" there is @kcwonders. Ate, the first time I hold you made me unbreakable and made me swear that whatever it takes I will give my best, my life, my whole being for you. I love you beyond words ate kc... You grow up so fast, and now that you are in your teenage years, where hormones are out of control that sometimes made me lose my patience my apology "anak", I know you are dealing with something as well. I am sorry for the times that I wasn't able to shield you from emotions or feelings that bother you and hurt you in a way, know that if I can take that pain I will, I will carry it for you... I will never let anyone hurt you, that's a promise, a vow I made from the first moment I know I have you inside me... I love you always & forever my daughter ( Ate Kc), te quiero hija mia... I am always here for you!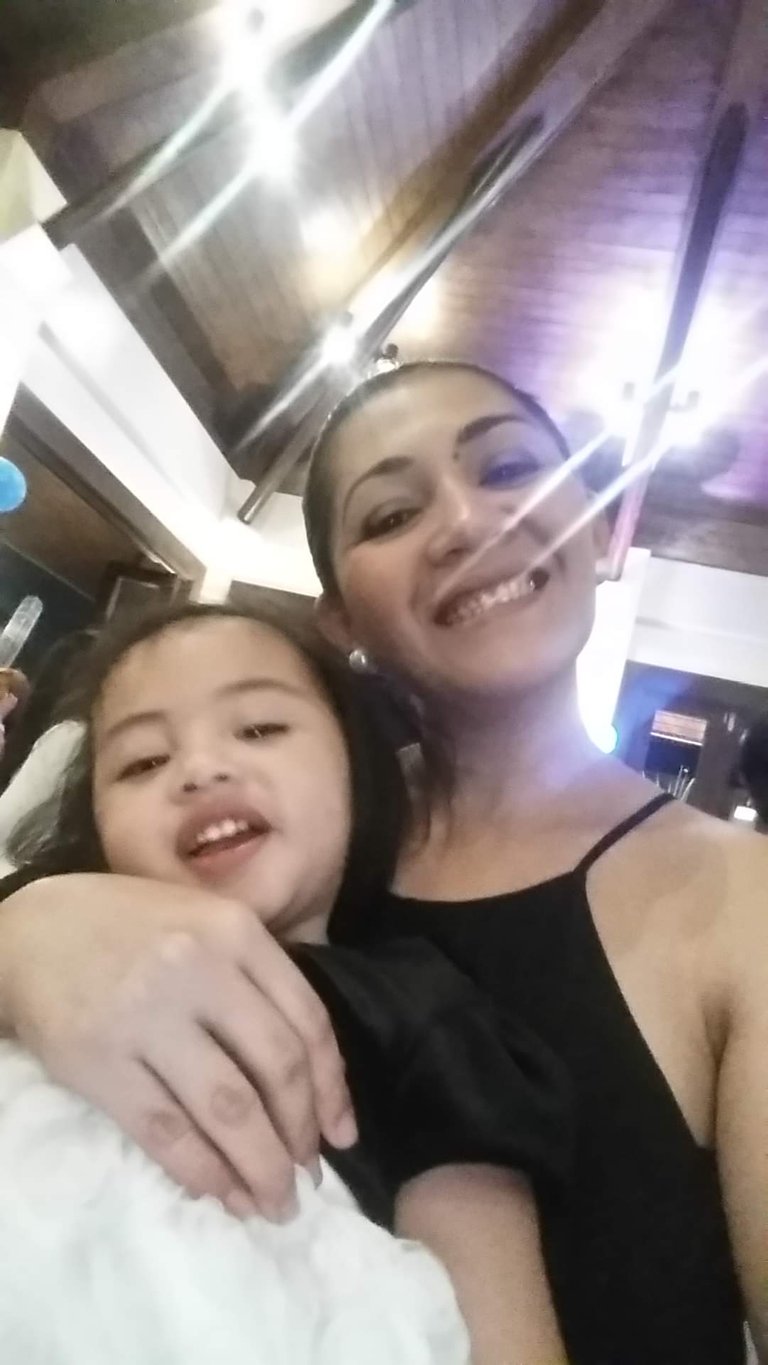 To my Atasha, know also that I love you as much as I love your sister. Today, Tomorrow, and always, I will be here for you whatever it takes. You can always tell me everything and, anything I may not understand but I am willing to process. Your generation seems very crucial to handle these days! hehehe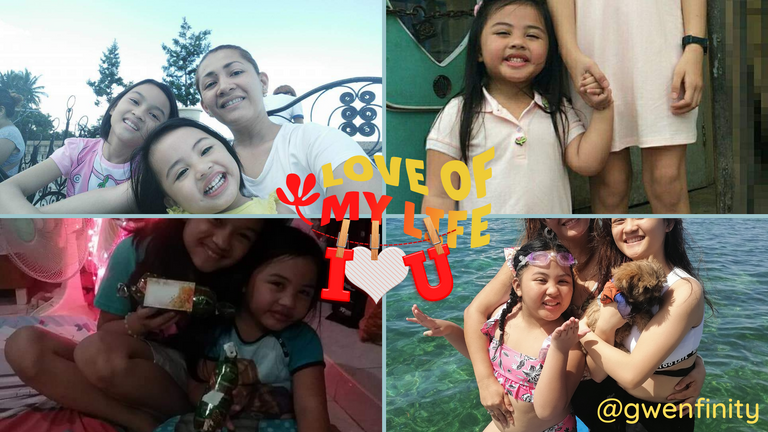 To you my daughters my love is beyond infinity, I cannot assure that you can't feel pain nor be in pain but I am here ready to comfort and listen in everything... I may just be your mother, but you both are my most precious achievements, I will always give you everything, even my life for yours!
Enjoy life has to offer my daughters and always "trust" in God's plan... Mommy will always be here no matter what :)
Till then, where life, love, and all-in-betweens are just around the corner!
---
---