Darkness and Dust.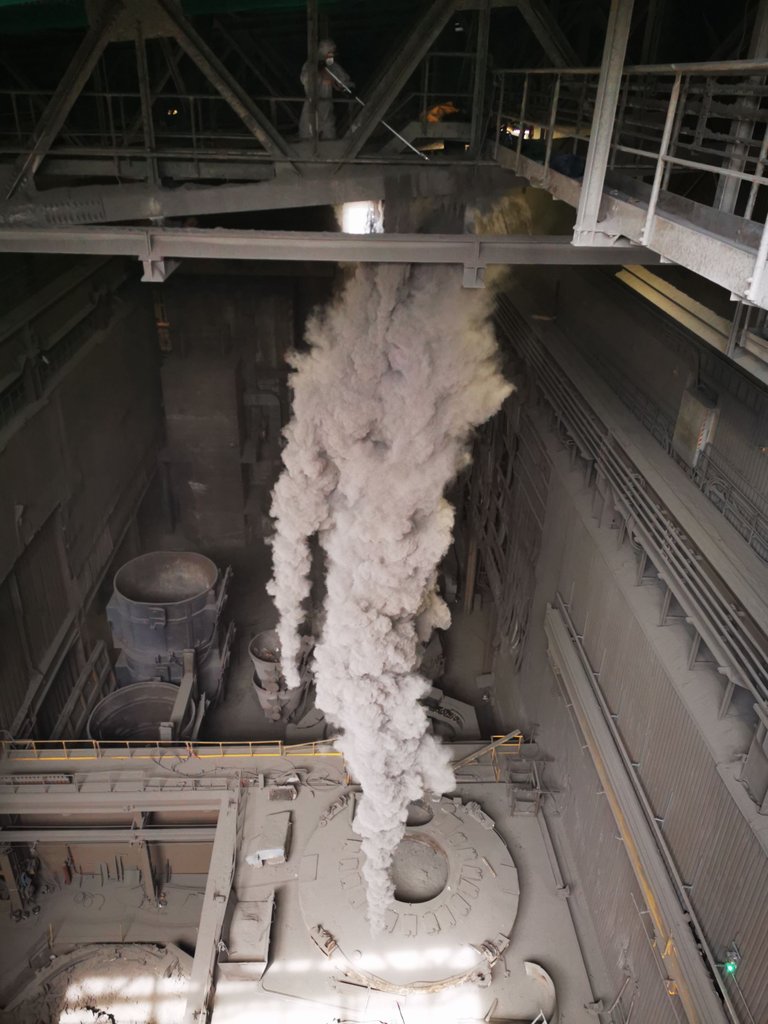 This time we worked in a
steelworks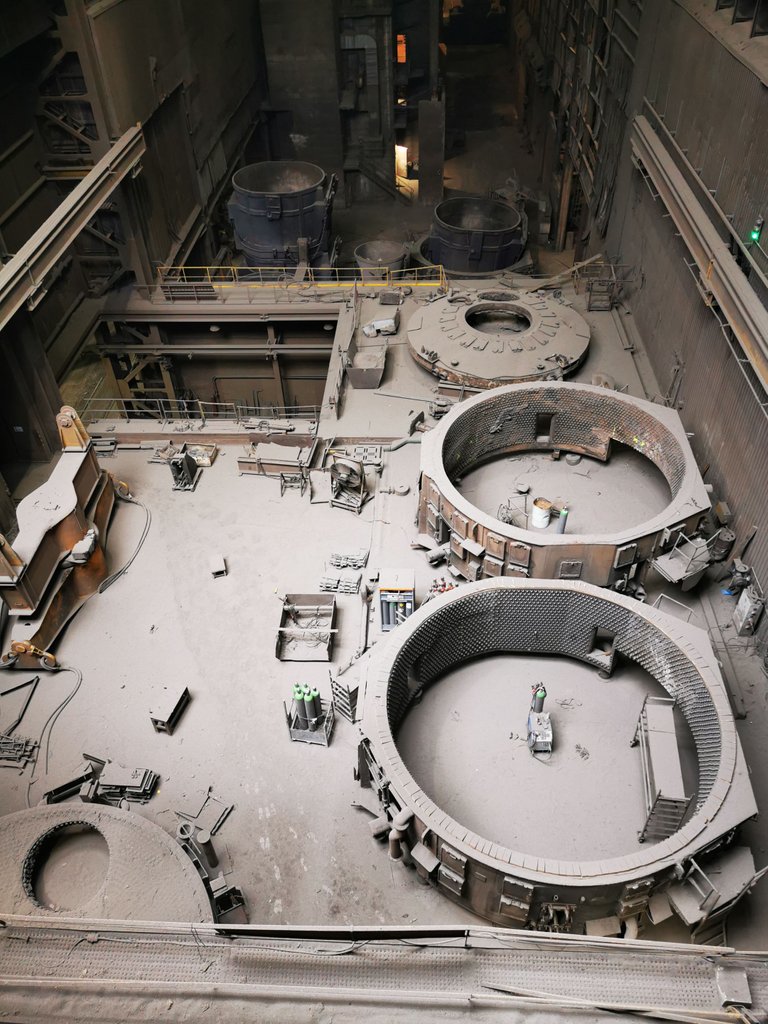 Our job was to install safety nets to protect the roofers in case of fall. The job of the roofers were renovating the roof.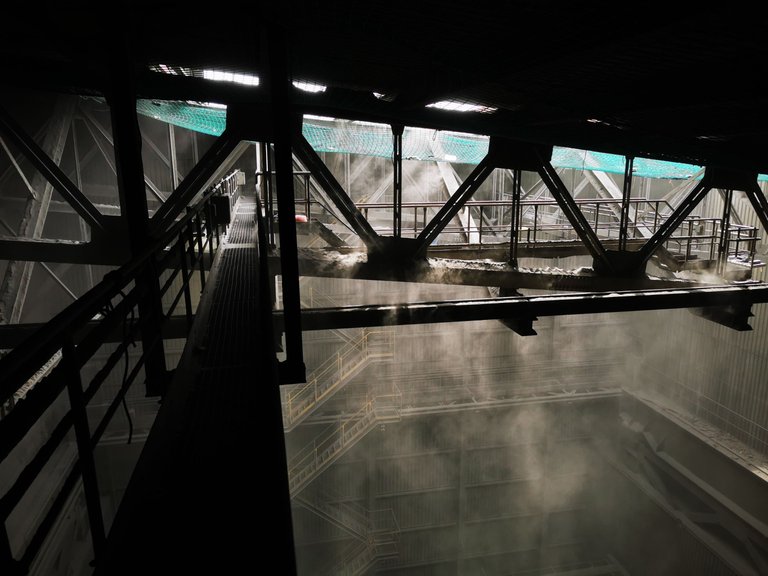 We climbed inside, below the roof structure, to attach the nets.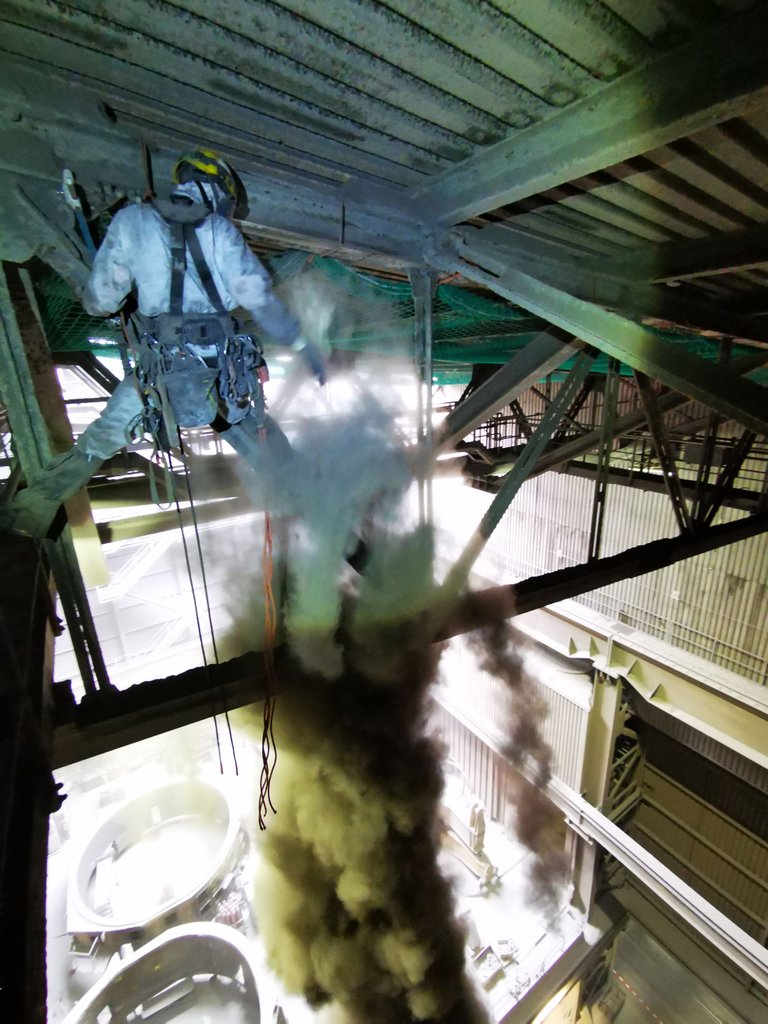 Below us was the furnace area. Luckily for us, not in use.
Most parts have already been removed as it goes into revision. But there were still many parts and large forms standing around to wonder how all of it works. It's the second photo from above.
That's a part of my job I'm so grateful for. Having insights of lots of different factories, professions, areas, et cetera.
The other part are, and for me challenging, the industrial emissions. Dust from melting steel. Insane amounts of dust. And it's not like you could avoid touching the mountains of dirt.
Darkness and dust, nothing else.
A perfect setting for a movie.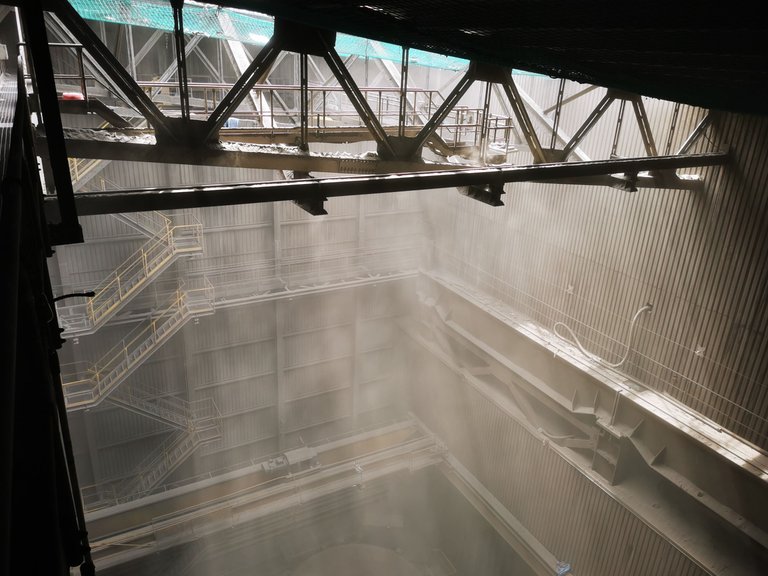 Could be a fight between a Jedi and a Sith.
Or futuristic fighters with AI-supported powers, or a classic The Matrix fight scene.
Take some seconds to let the fantasy flourish.
---
I don't usually take jobs like this because of the emissions. I don't feel comfortable with it. That time they needed help, and I was loyal like a knight.
Check out the little hills of dust!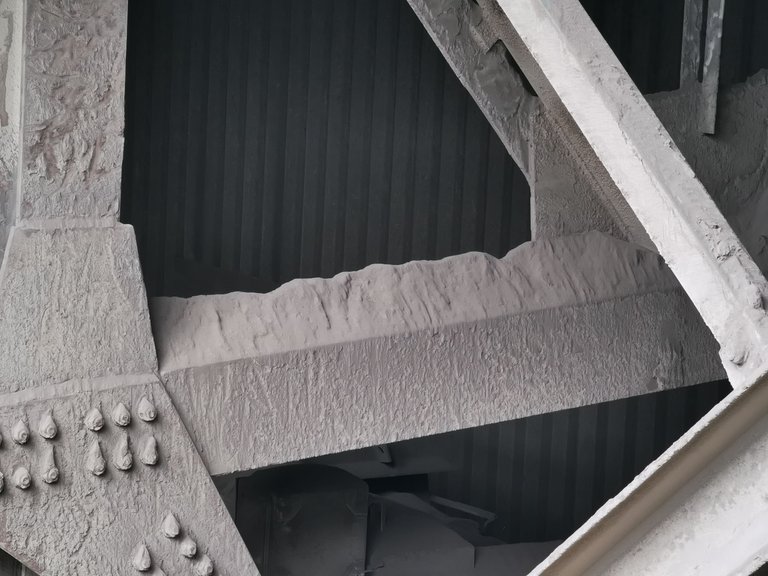 So soft, like a cloud. But, it is very the opposite and dry as hell.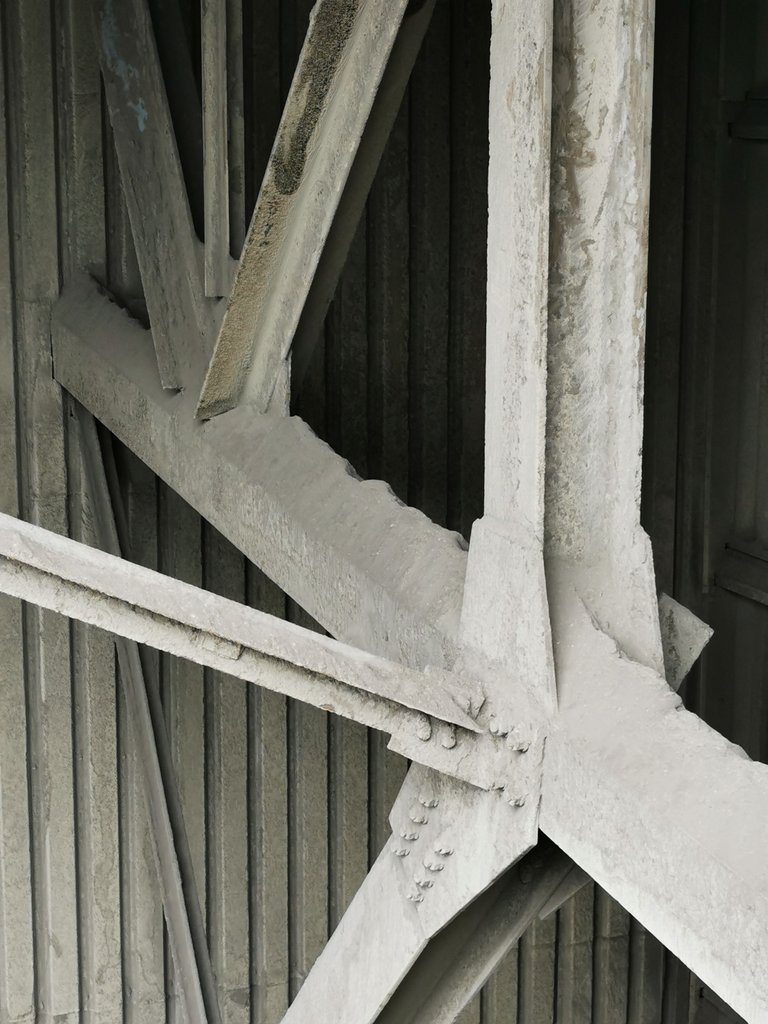 And the shape of what's left behind after you stepped into them.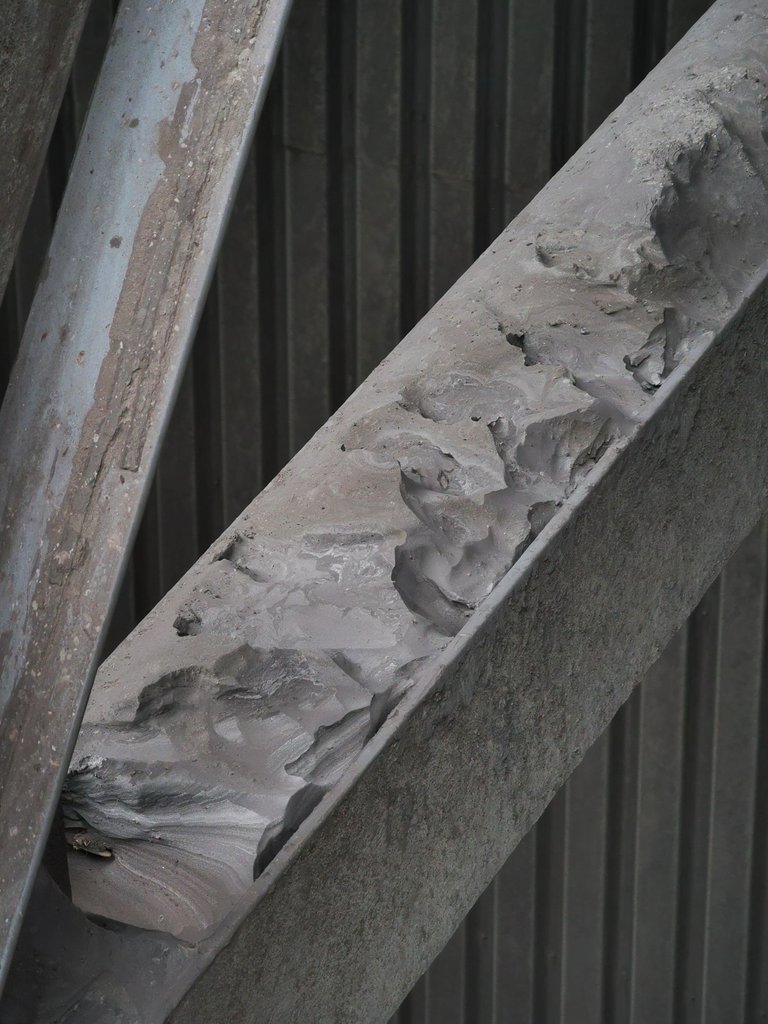 At the beginning of our work, it was very dark. Thanks to the parallel work of the roofers that they took off the roof tiles and more and more beams of light enlightened us, which made it possible for me to take photos.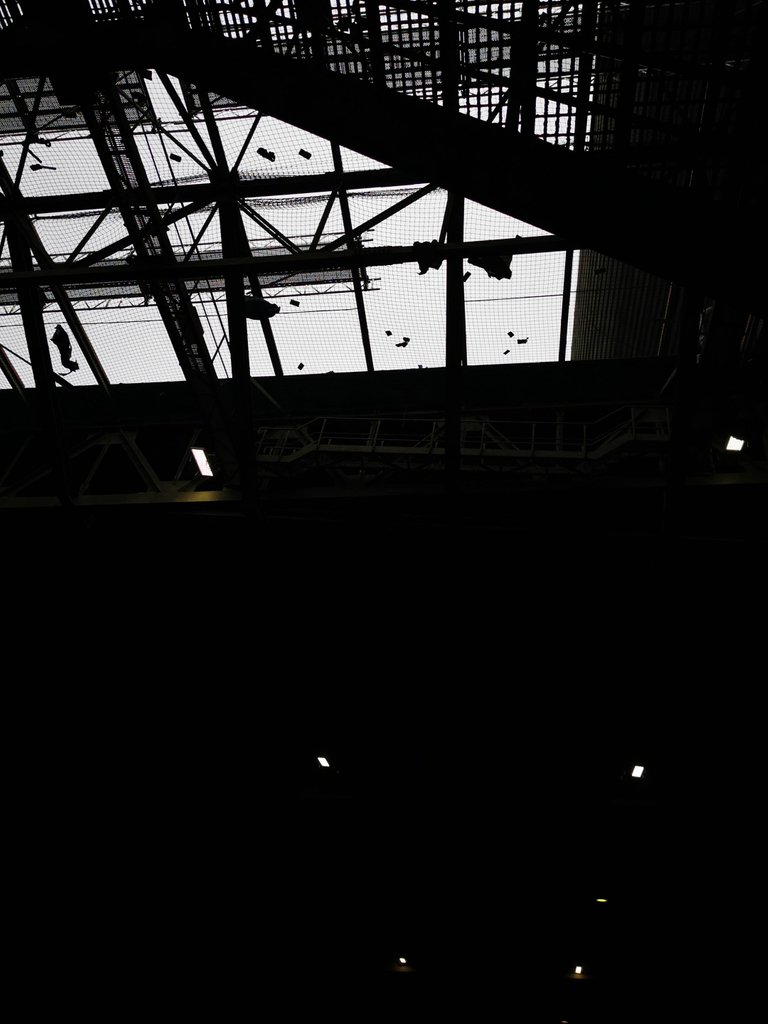 It was very stunning how the dust fell through the hall after you pushed it from the structure.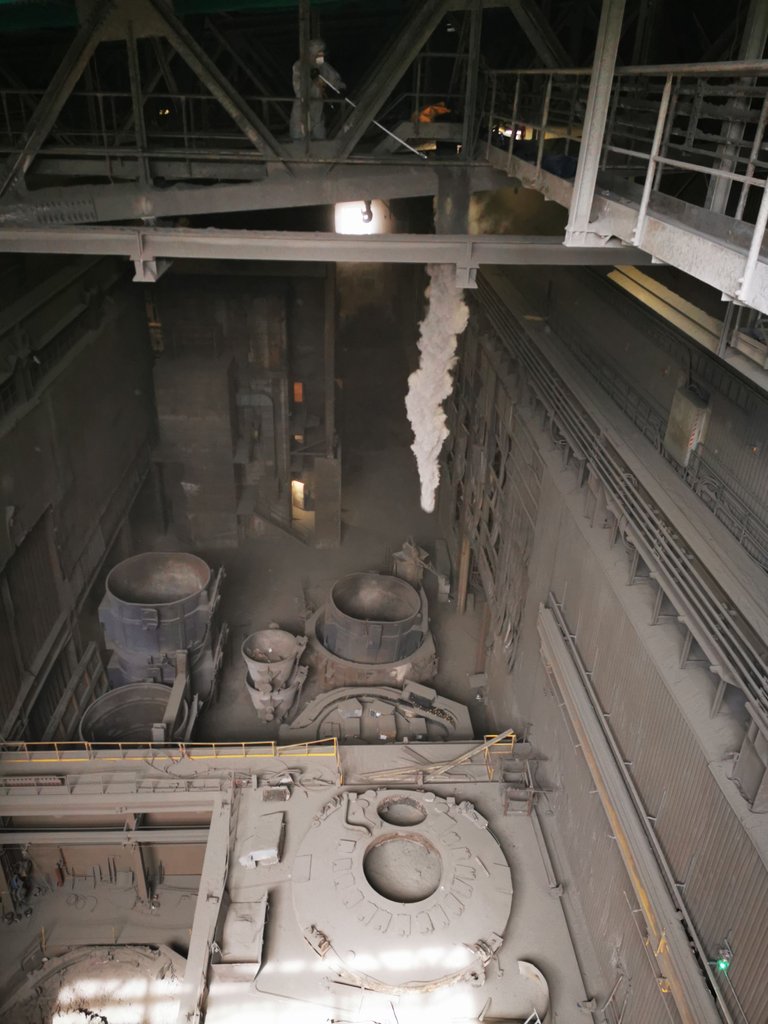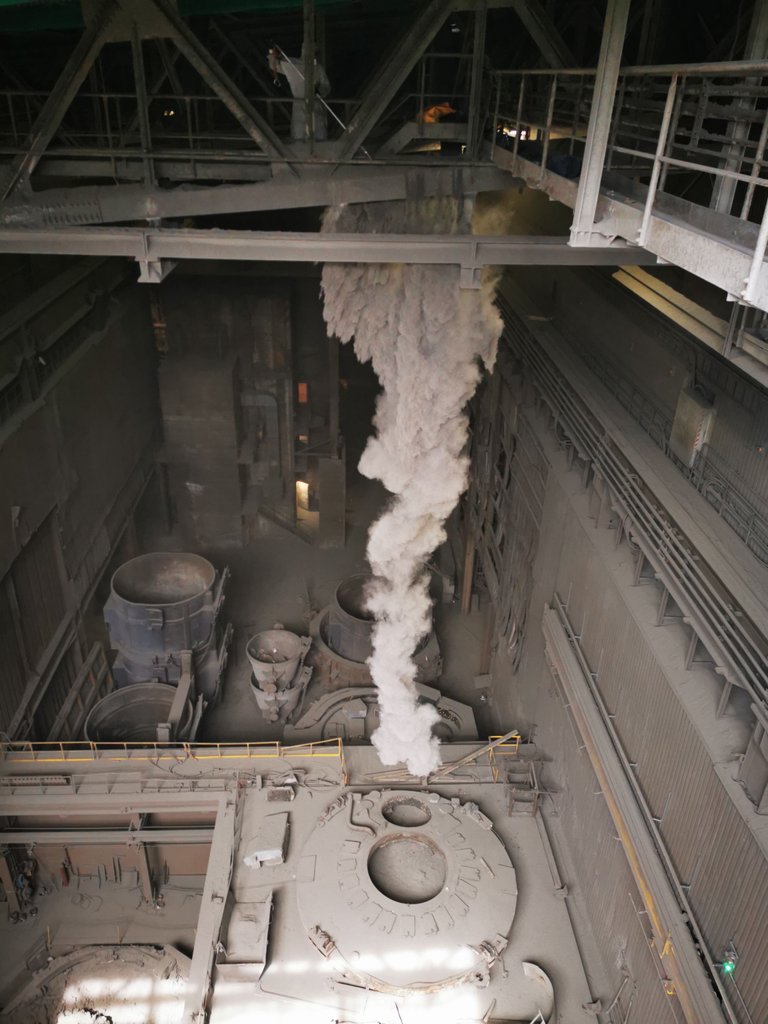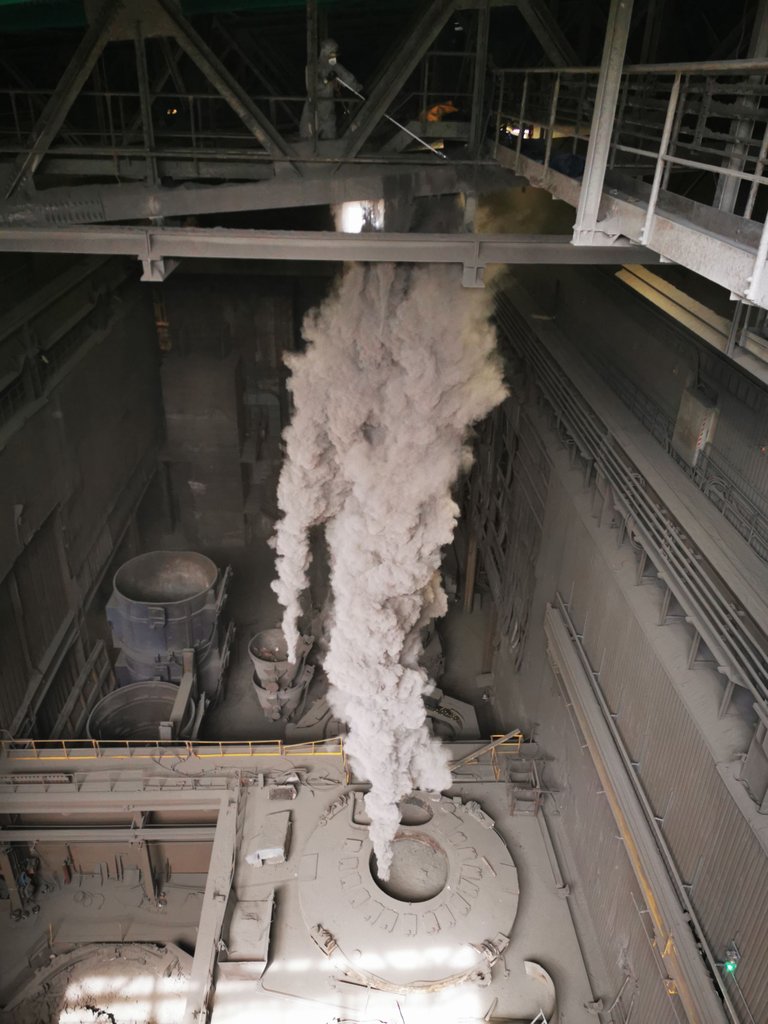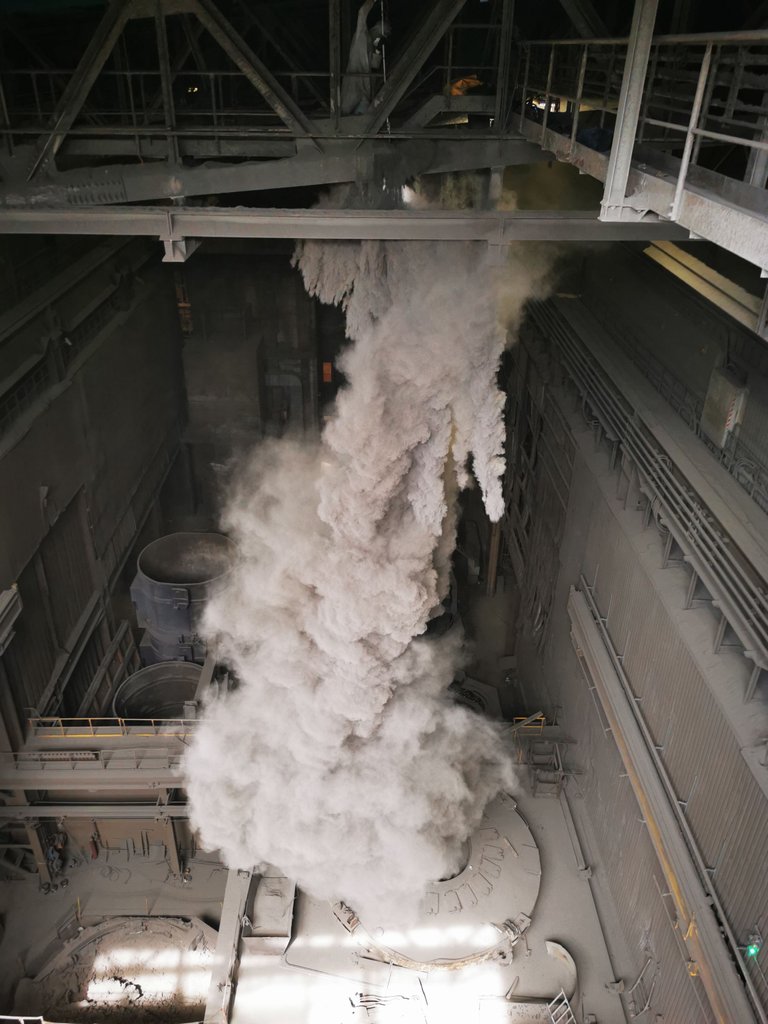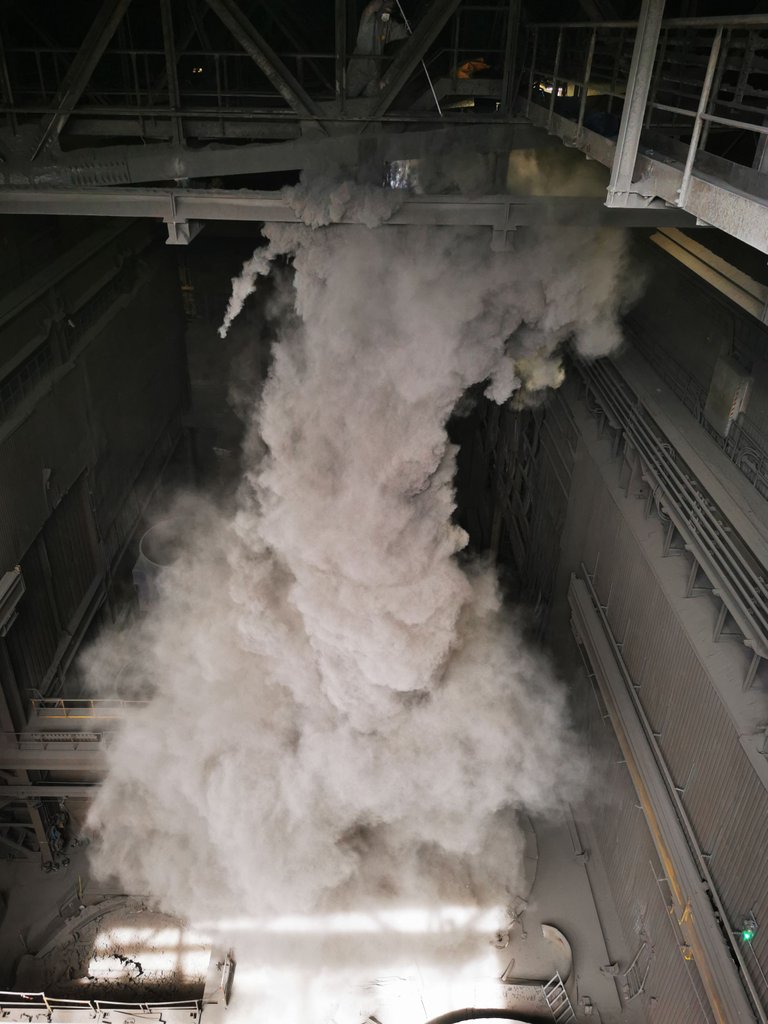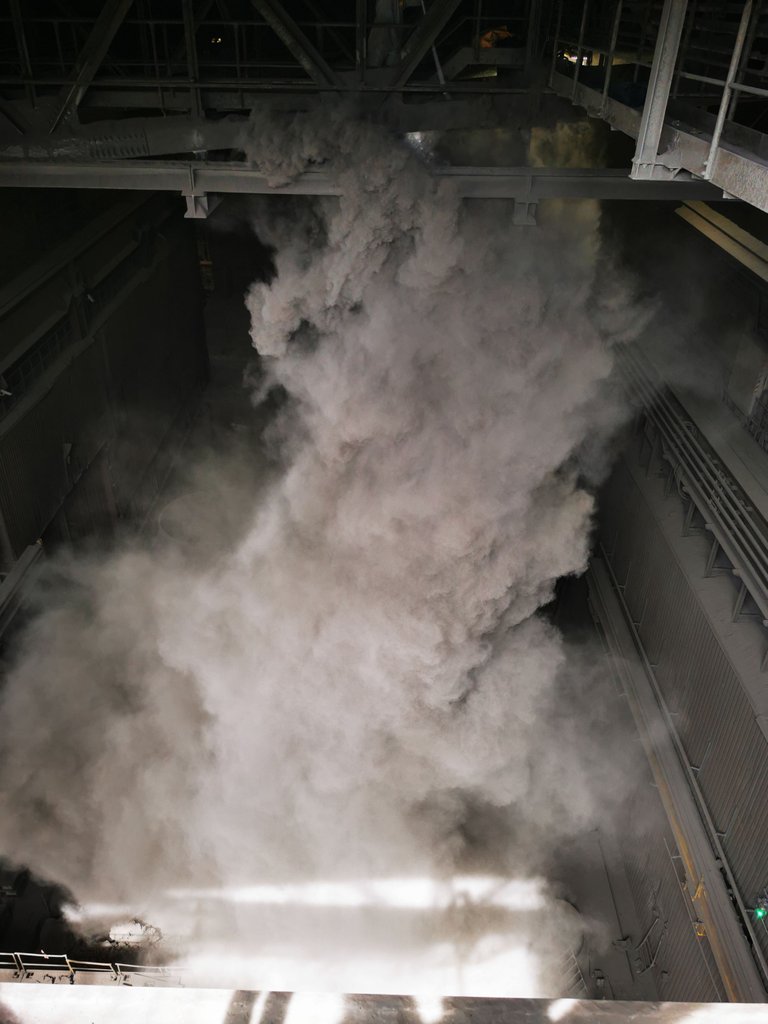 A different angel.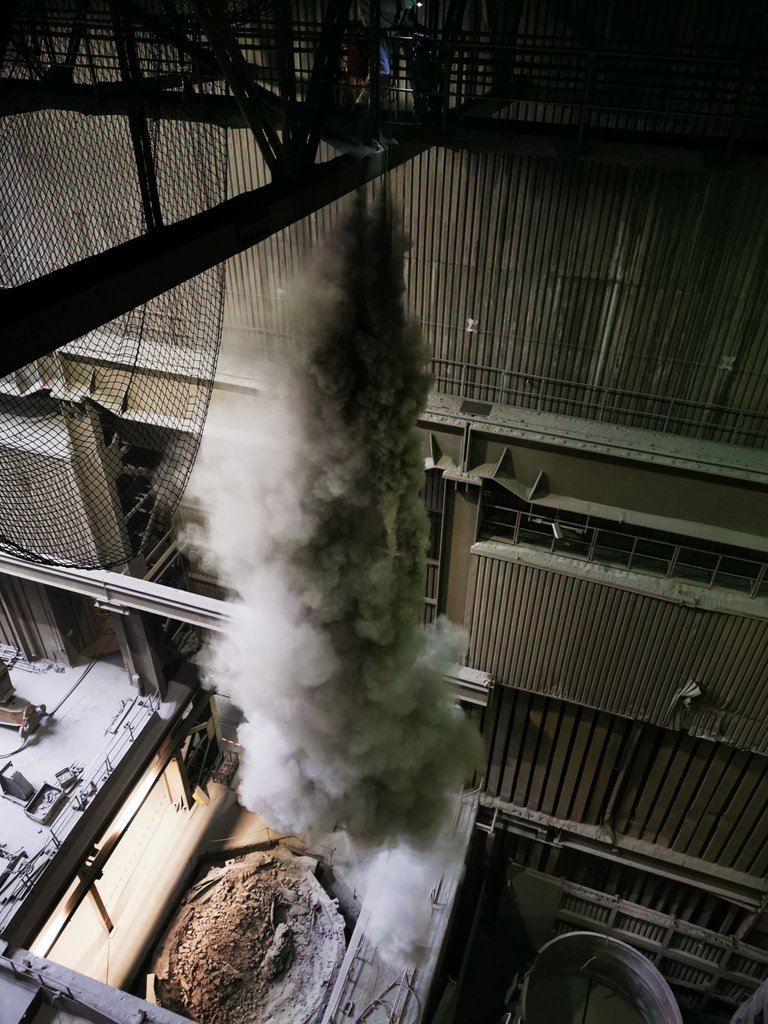 Another different angel.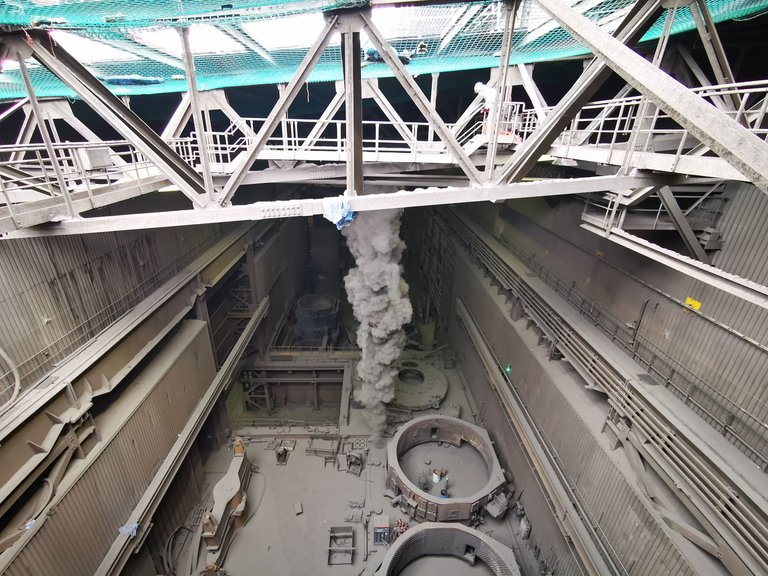 It looked amazing but came with a lot of dust I didn't want to experience all the time.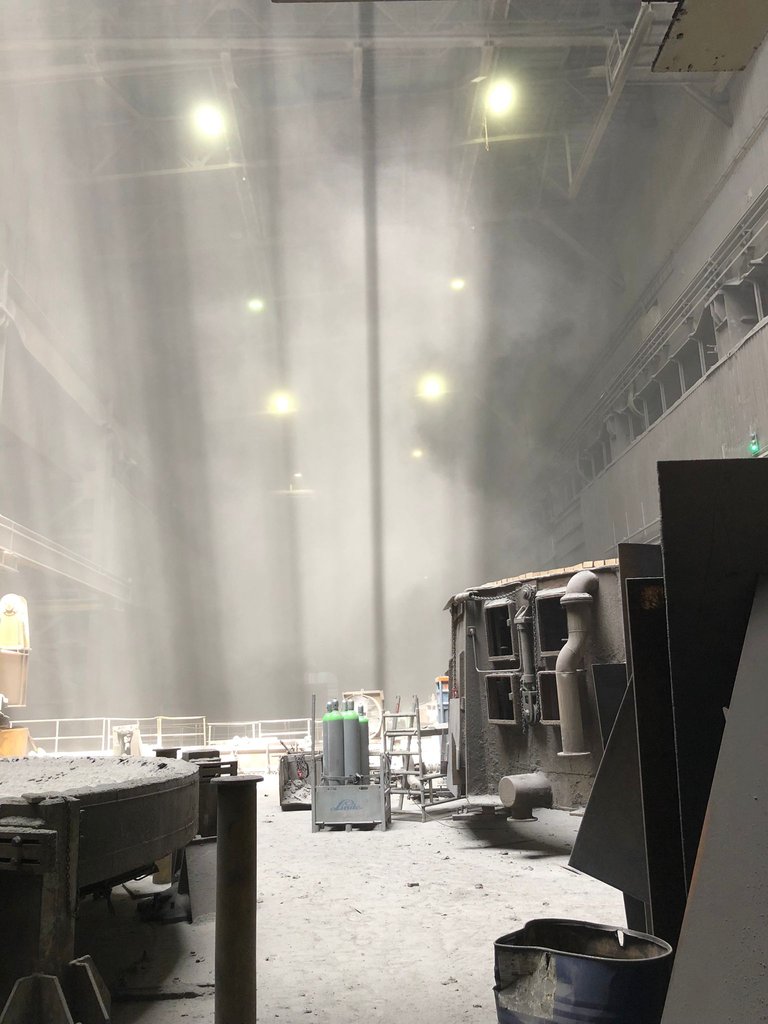 Photo made by colleague Collie.
---
You couldn't see without a mask when the wind blew through the halls. I went inside for just a minute to get something and my eyes felt like a sandpit.
When you see the outside area like that: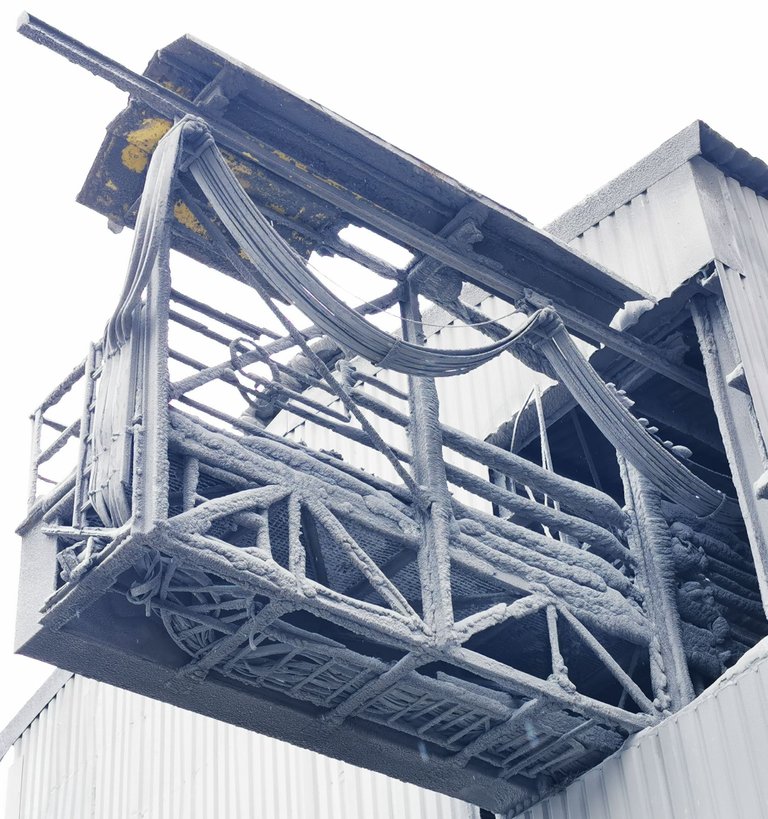 ...and realise it isn't really better than the inside, you'll understand of how much dust I'm talking about.




---
---