Fliegerhorst Schönwalde Glien. April 22. Day 2. part 2
A couple of hours in and I was surprised to see such modern housing blocks as they didn't show up on google maps.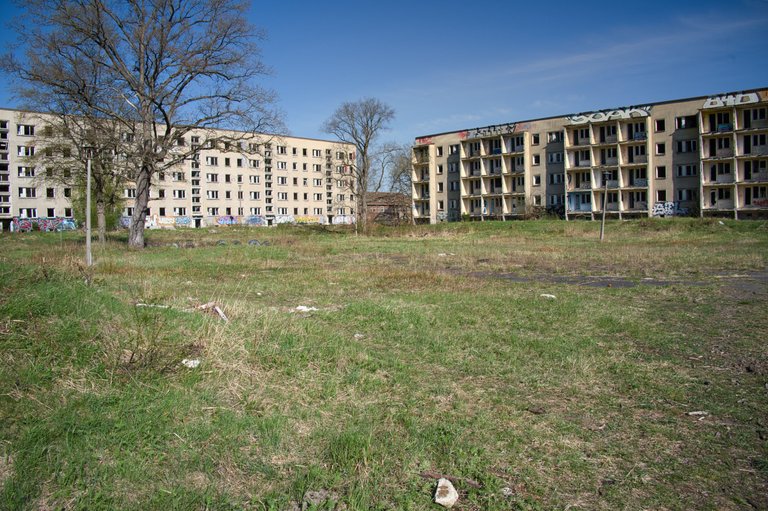 This could be really really good or really really shit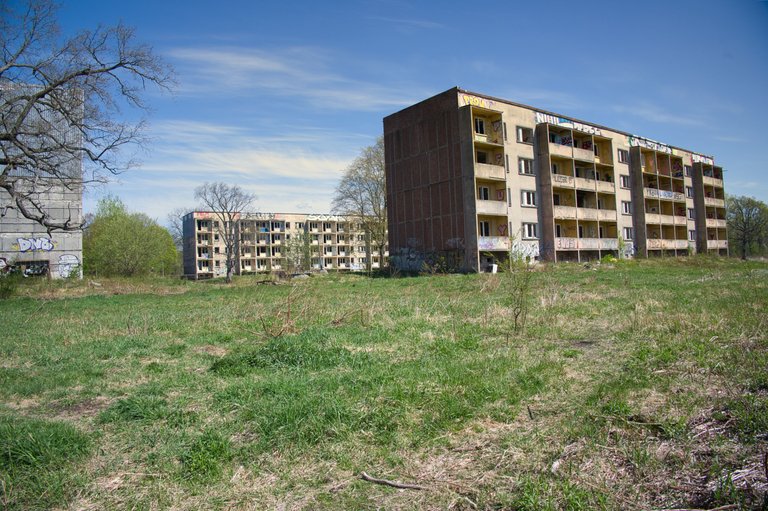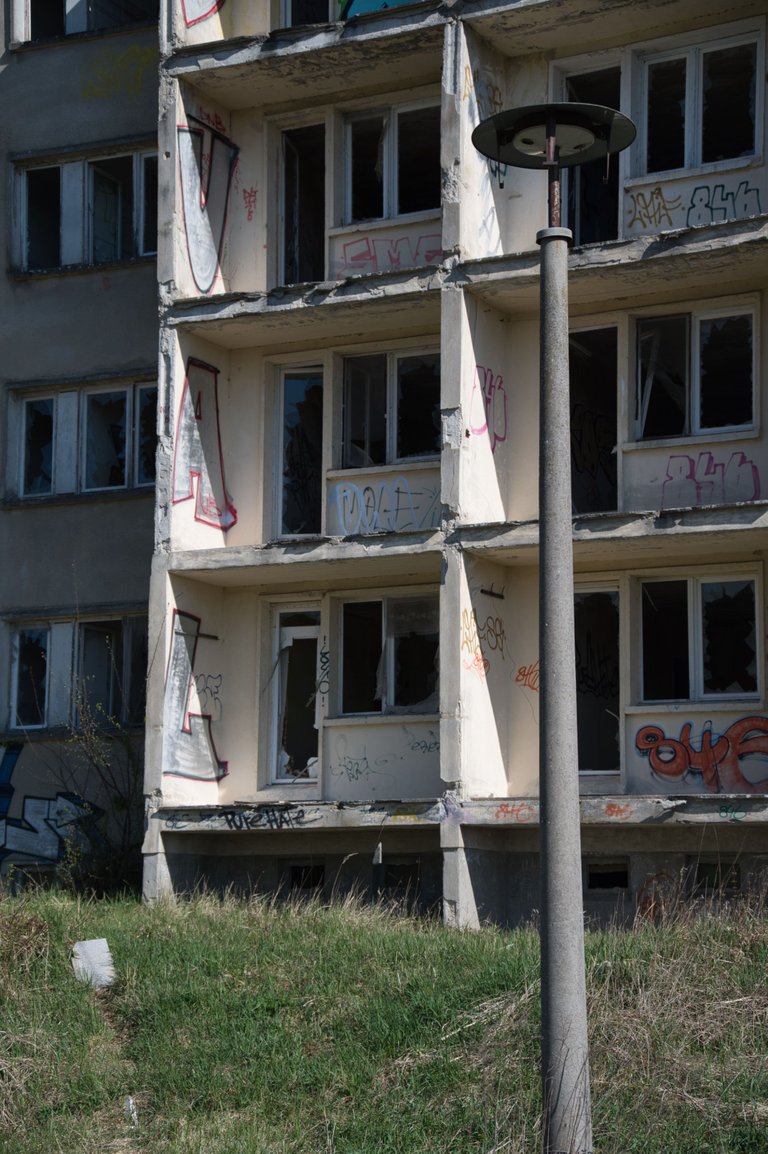 They were looking in a pretty sorry state, smashed up.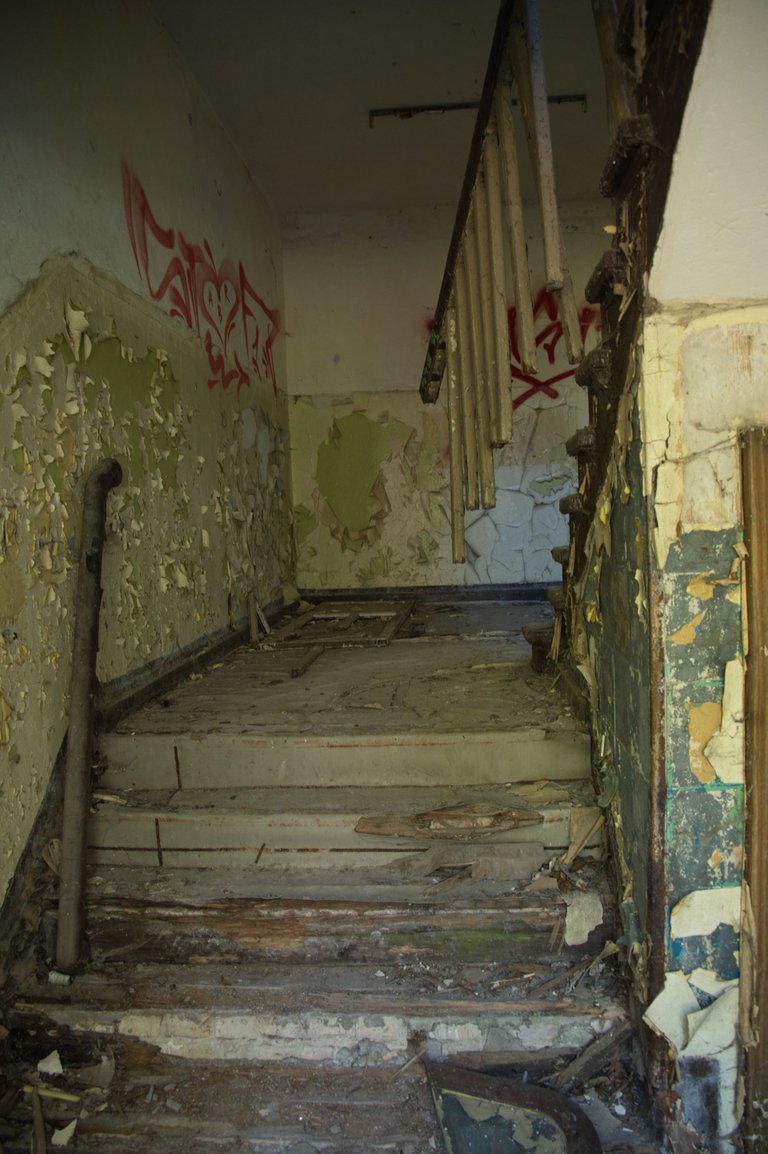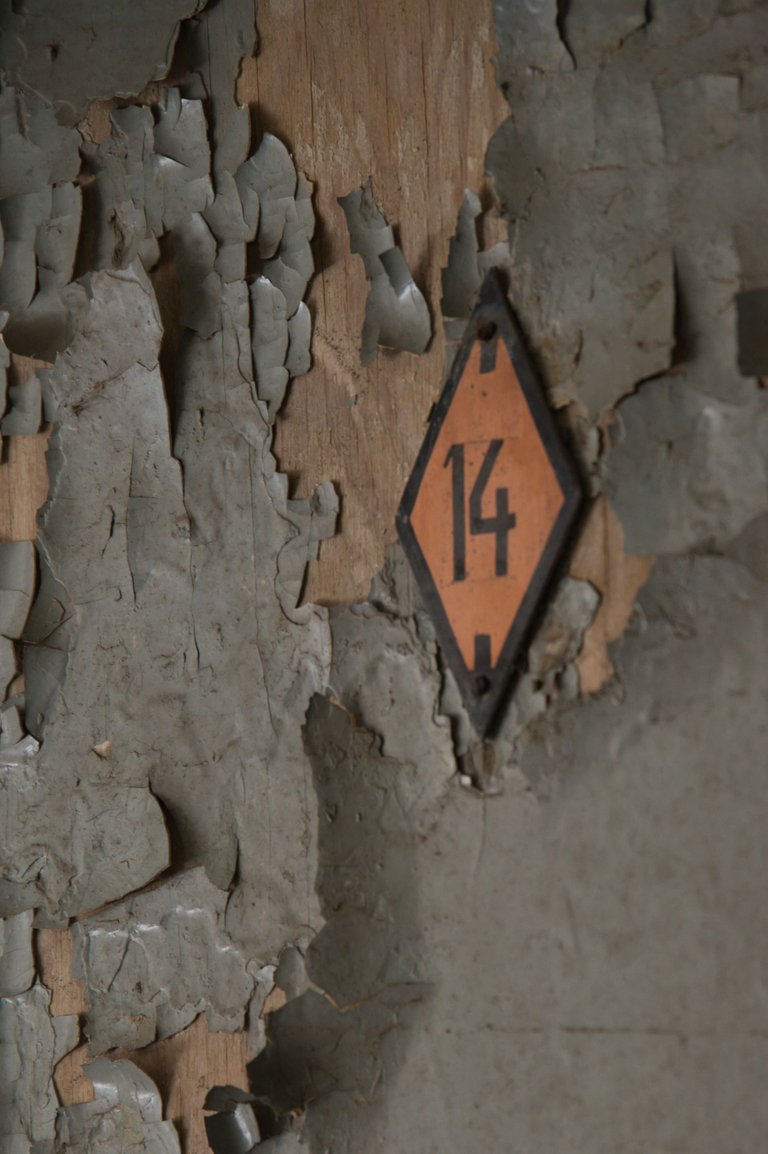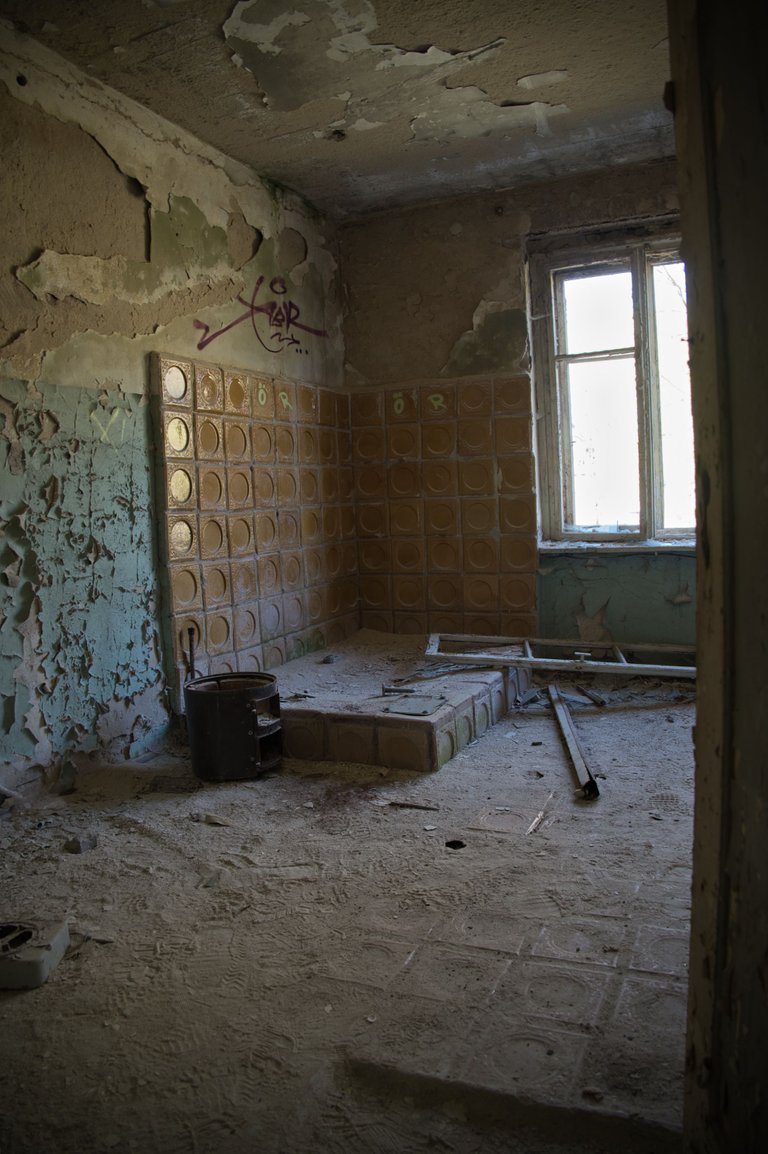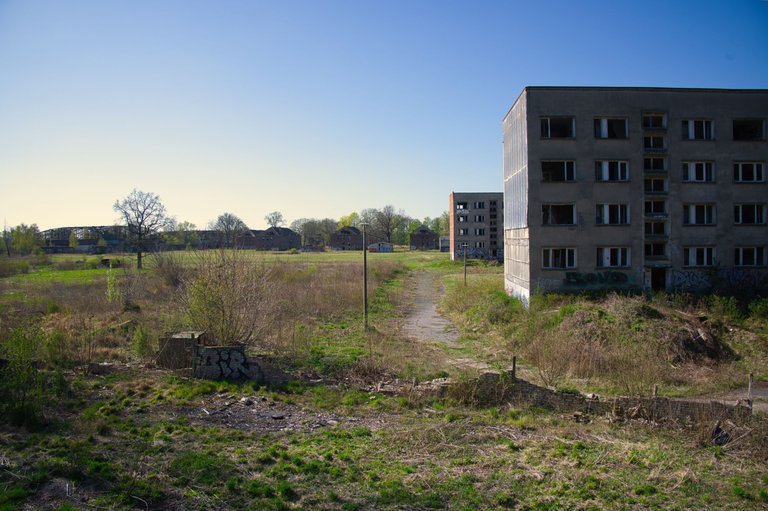 Yep, they were really really shit. Proper DERPY no atmosphere no relics. I shall give the other modern blocks a miss, and return to the nice old red brick buildings of the pre Soviet era, so much more charm and atmosphere.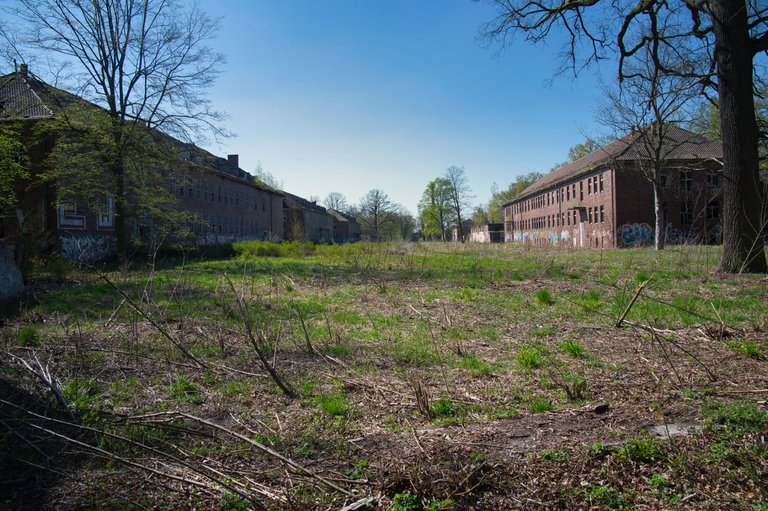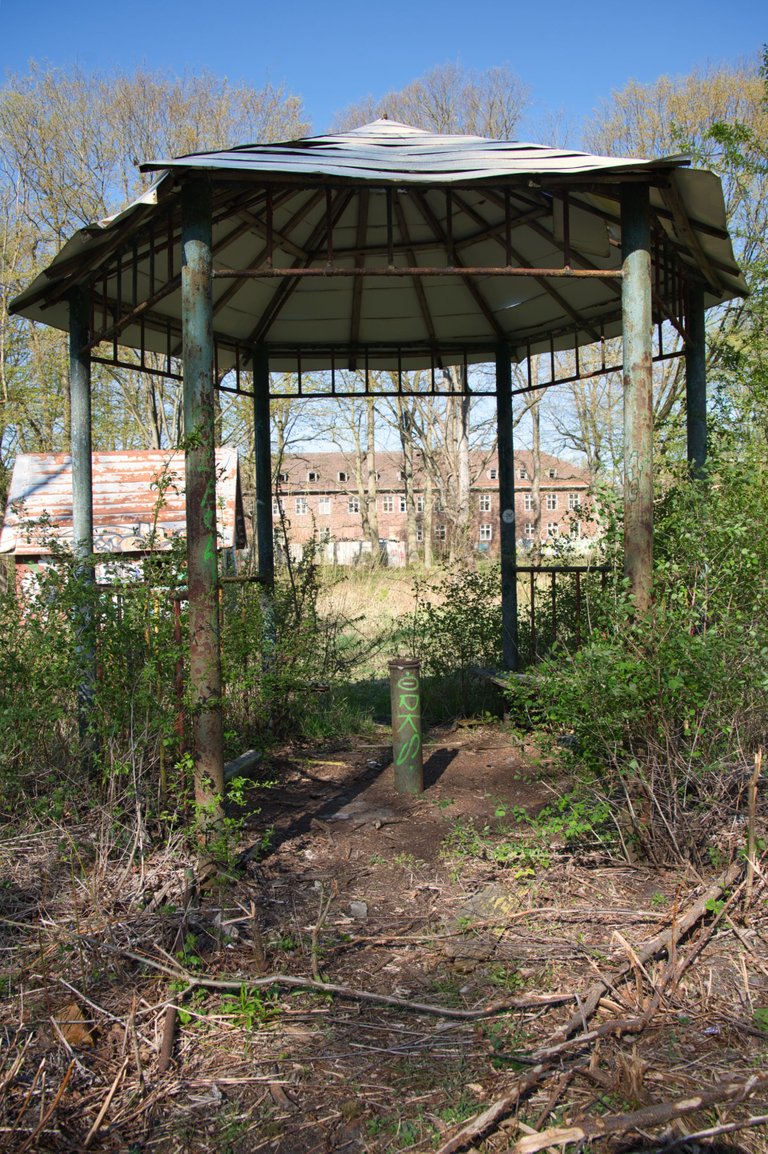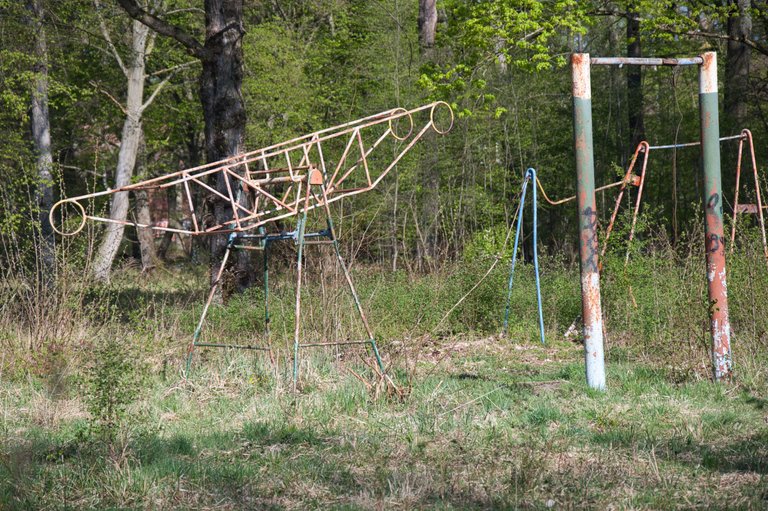 Shhhh. Listen, stay still can you hear the voices, the laughter of the children at play? Out from dawn til dusk, not a care in the world.
Girls playing with their dollies, walking them in old worn out prams. Sewing, reading, singing, dancing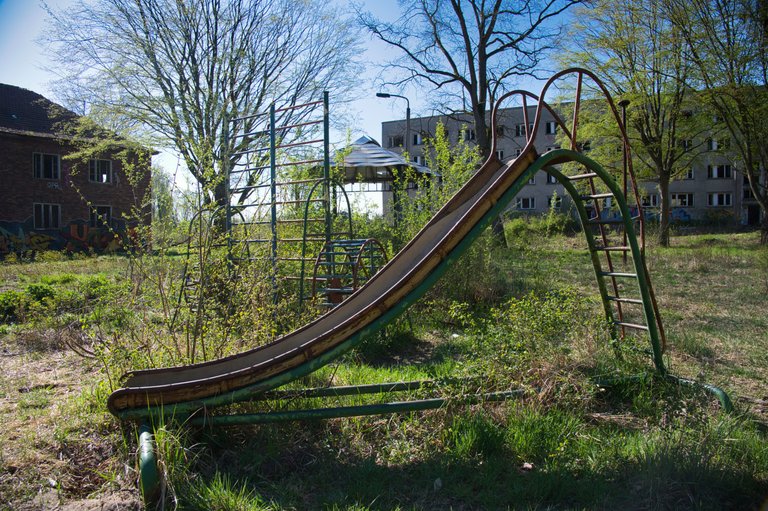 To worry, worry, super-scurry.
Call the troops out in a hurry.
This is what we've waited for.
This is it boys, this is war.
Boys will be boys
99 Knights of the air
Ride super-high-tech jet fighters
Everyone's a superhero.
Everyone's a Captain Kirk.
With orders to identify.
To clarify and classify.
Scramble in the summer sky.
Kevin McAlea
Those of a certain age will remember this classic one hit wonder.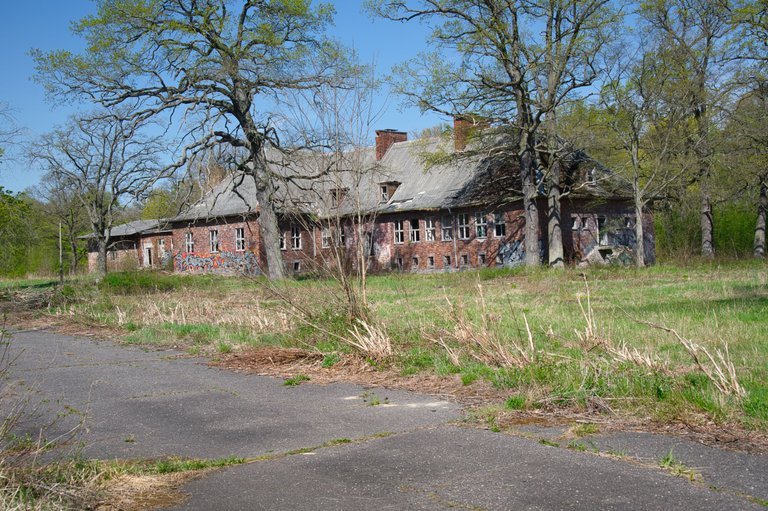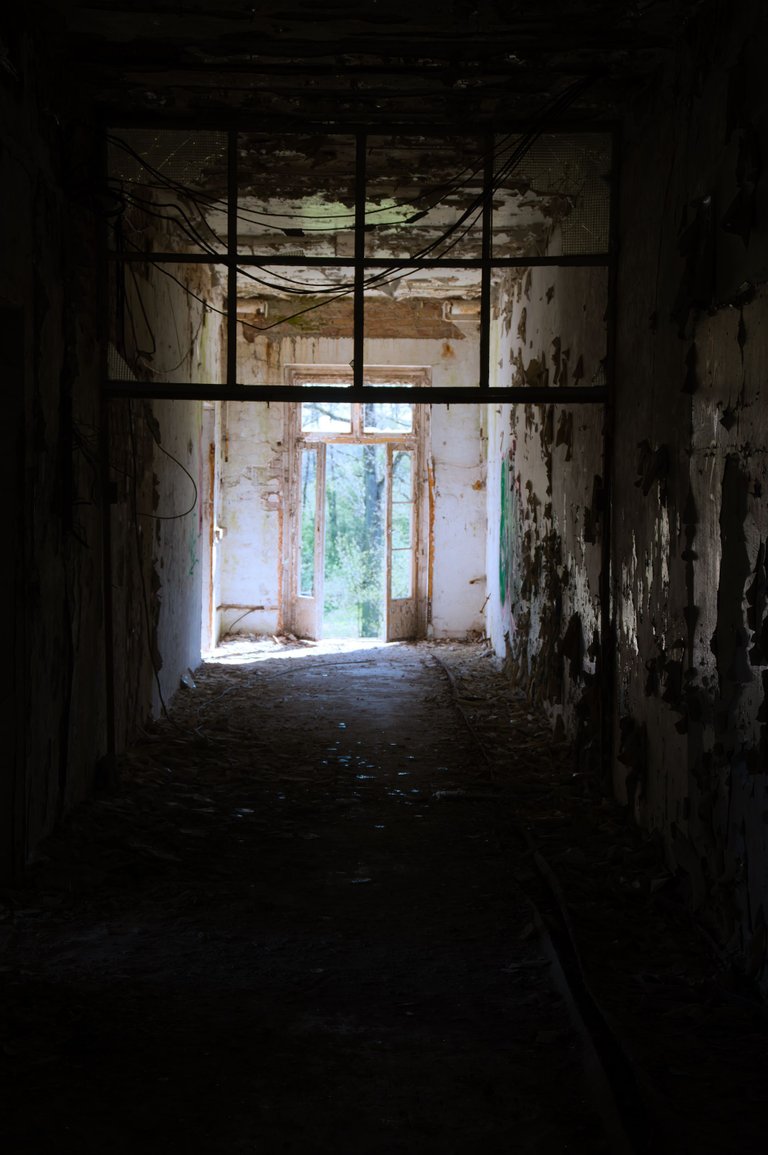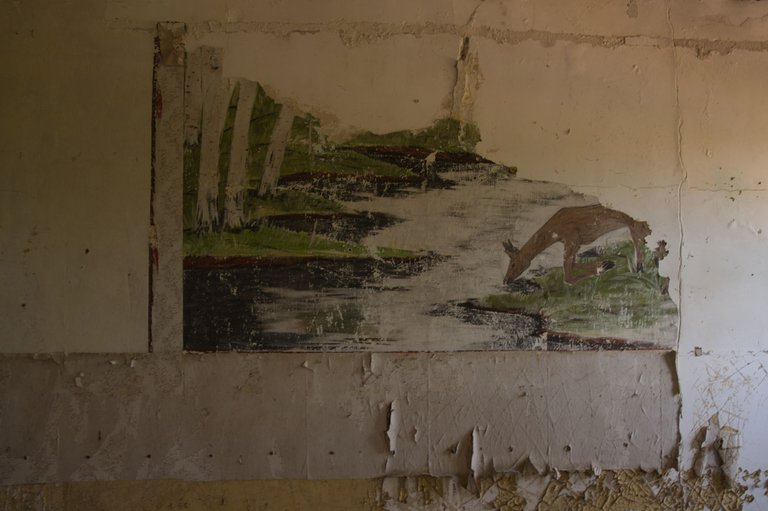 On bare plaster walls what is left of a countryside scene, I wonder if it was proudly shown off to guests, garlanded maybe at Christmas time?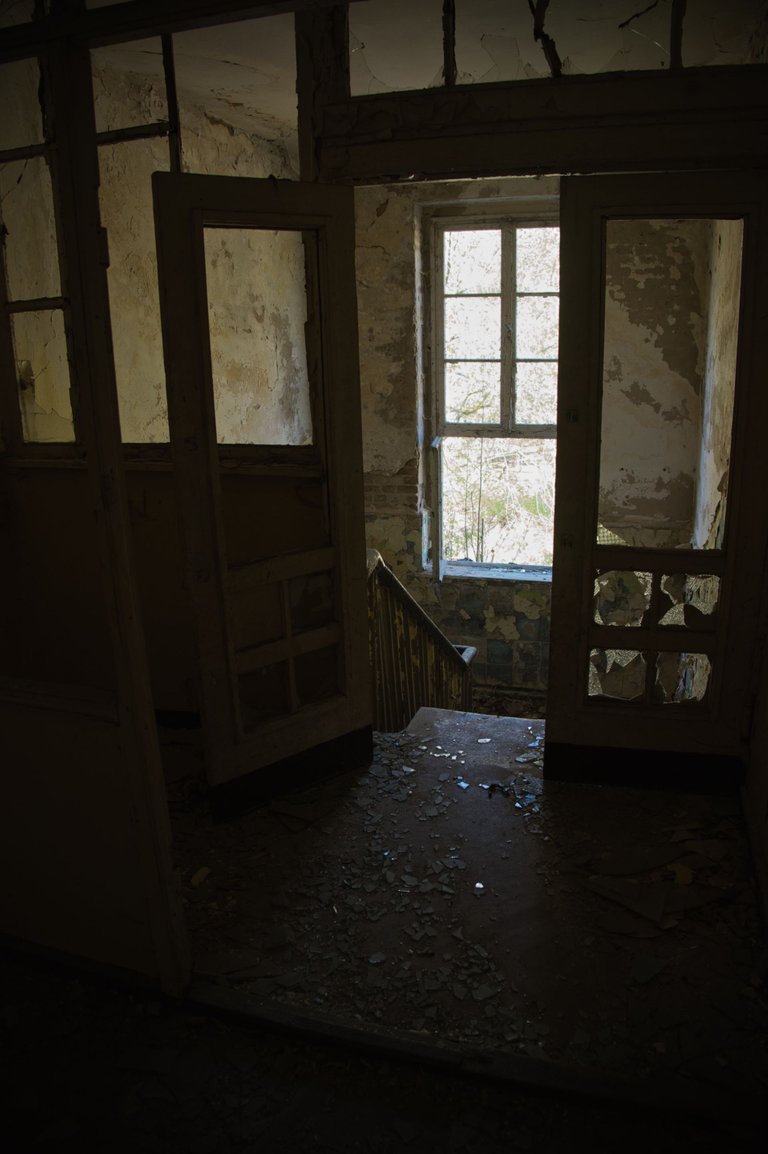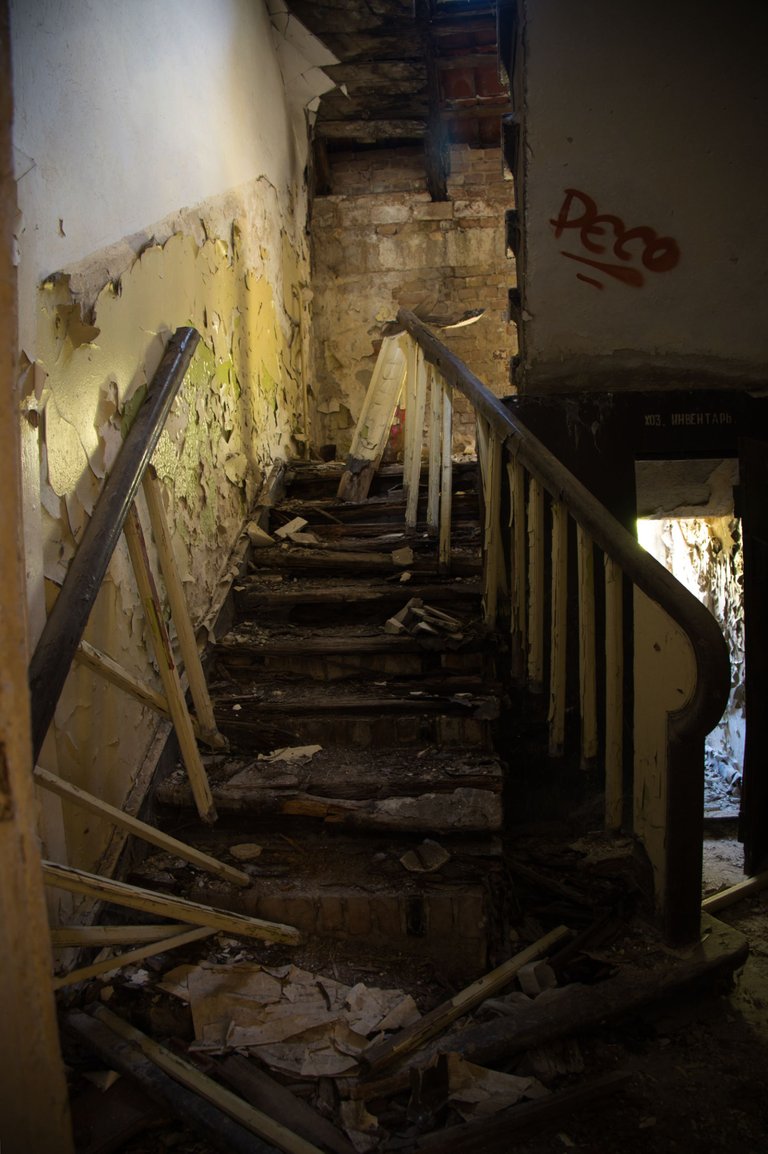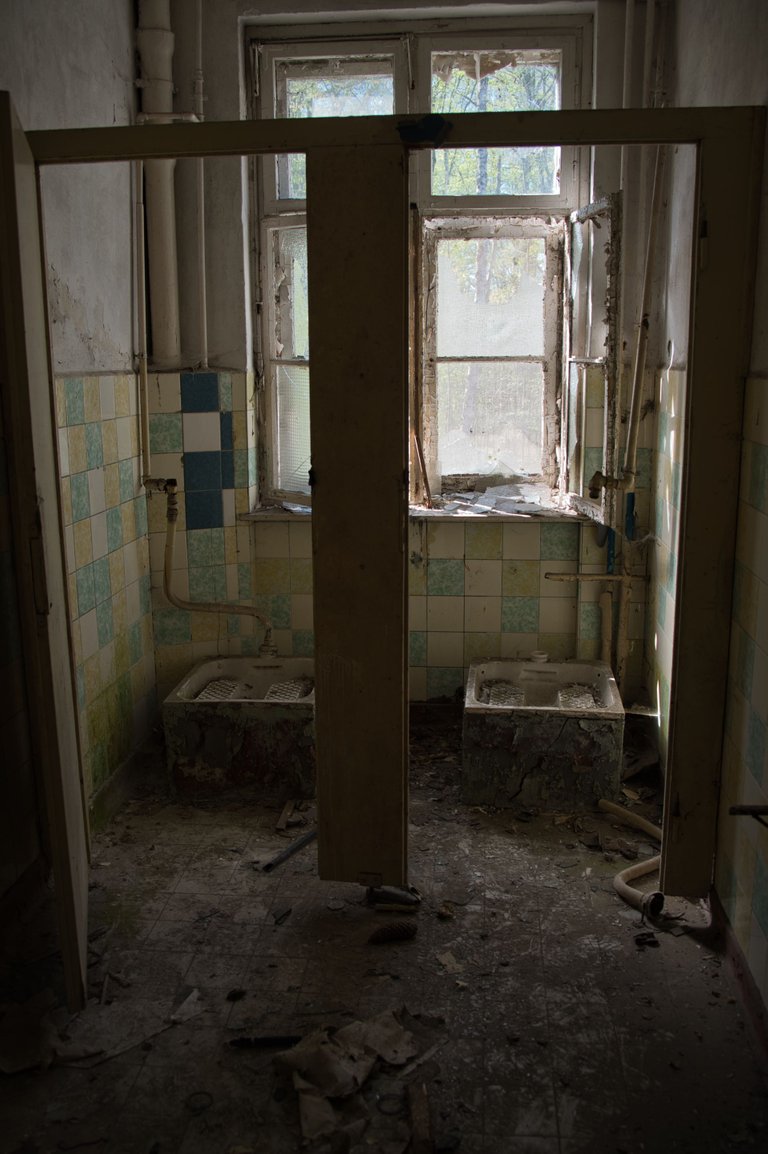 A lovey double squat and squit, thankfully partitioed!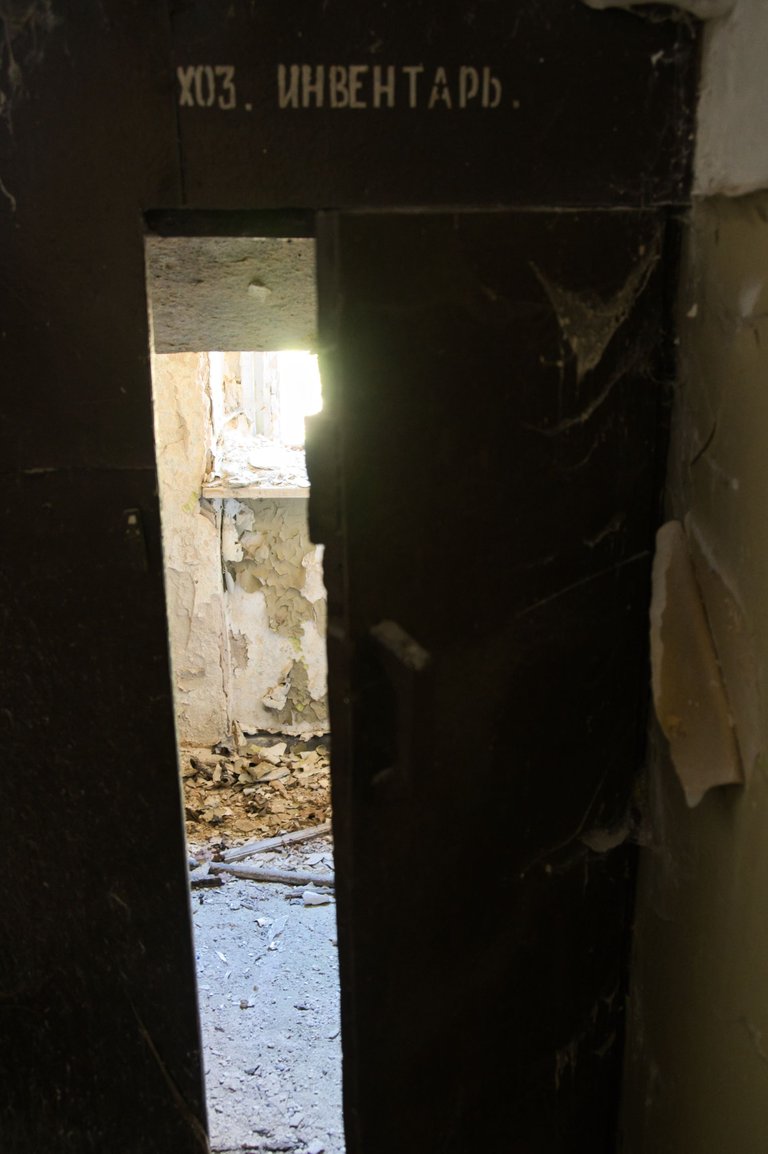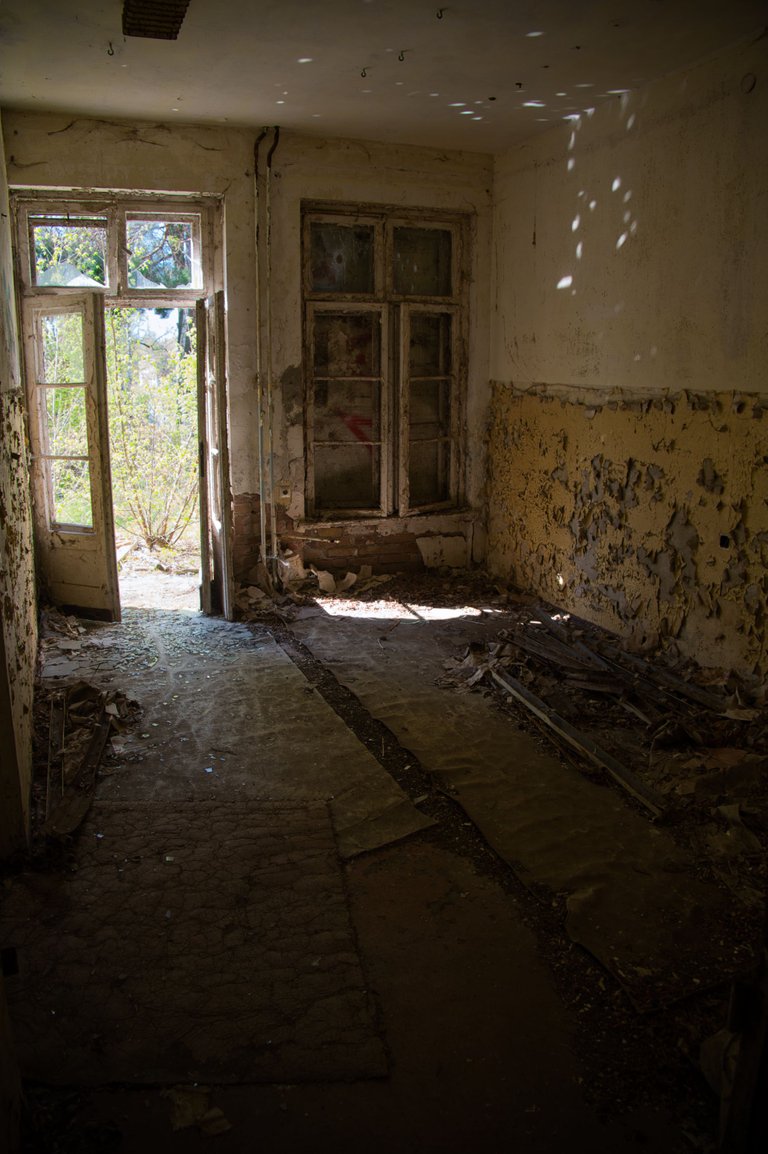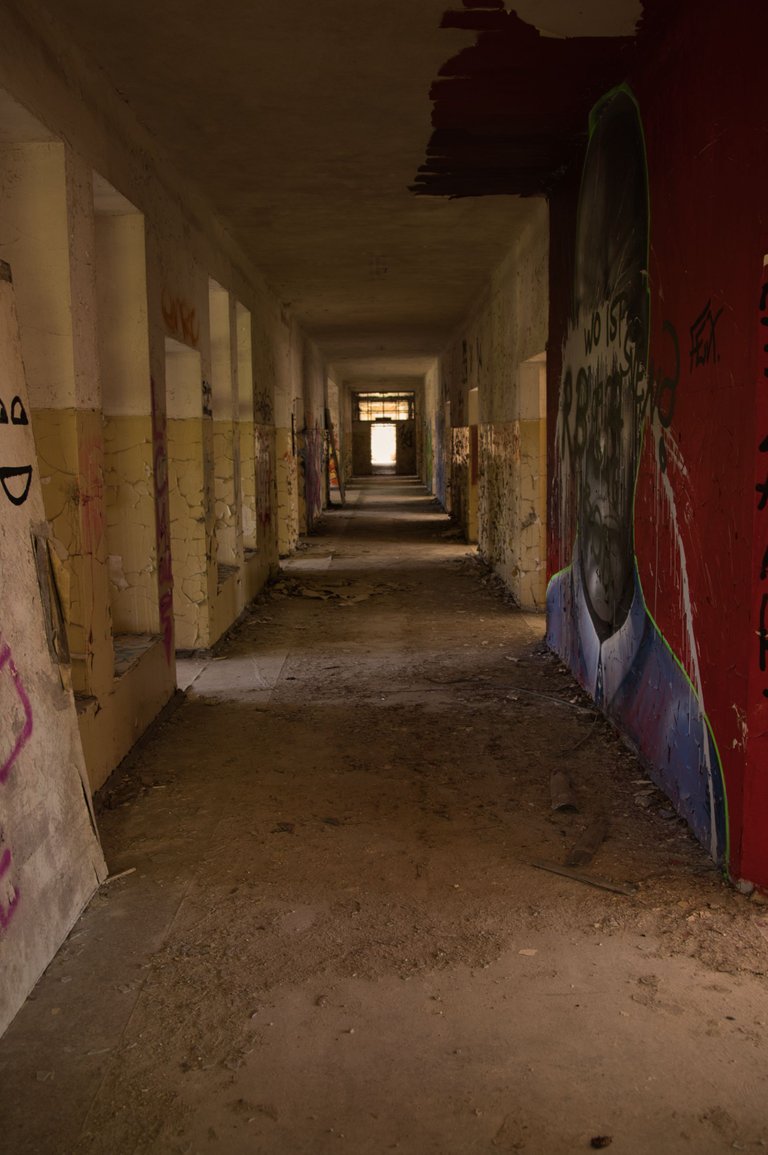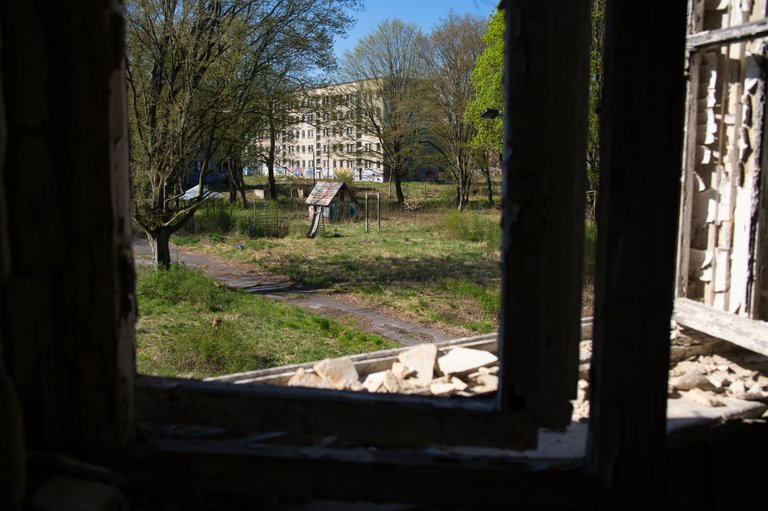 Up and down stairs, corridors walked, former homes entered, looking out like a mother overseeing her children. Living in the moment.
Everyone at least once should go on an URBEX adventure, experience things everyday folk don't even know exists.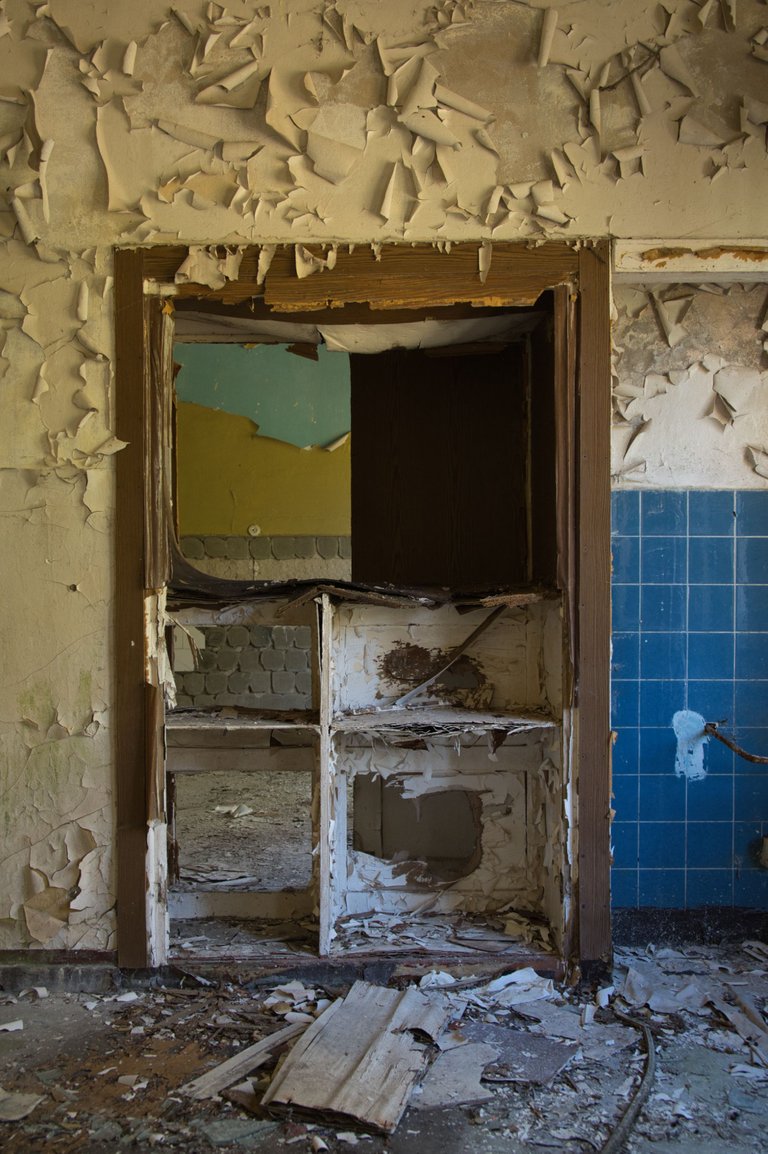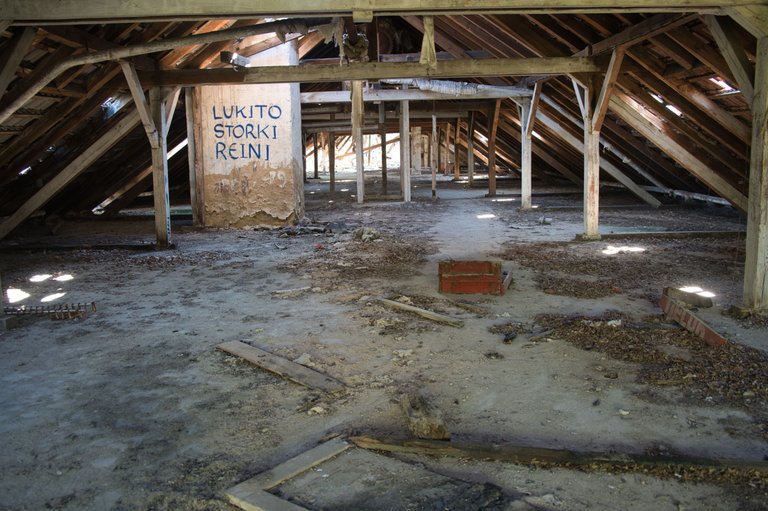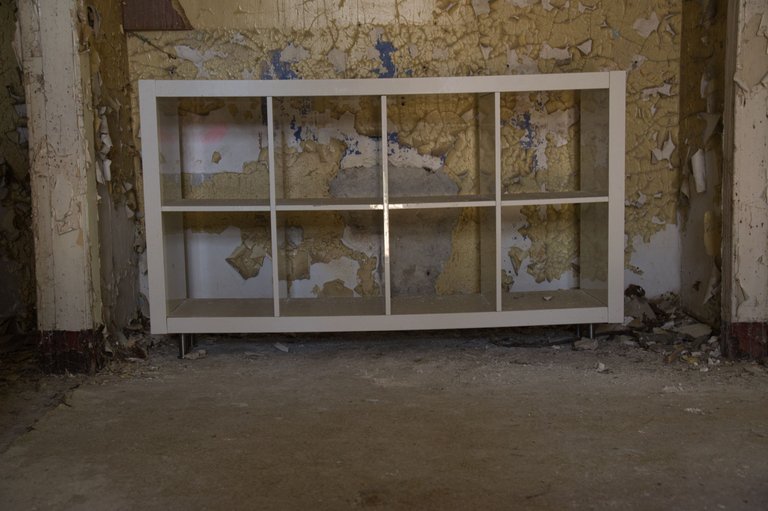 Weird! my former squeeze had a unit just like this one, dragged me to fucking IKEA for storage units for her craft work. Thankfully I shall never need to visit that bastard of a place ever again in my life. Style over substance.
Their meatballs taste like shit too.
---
---